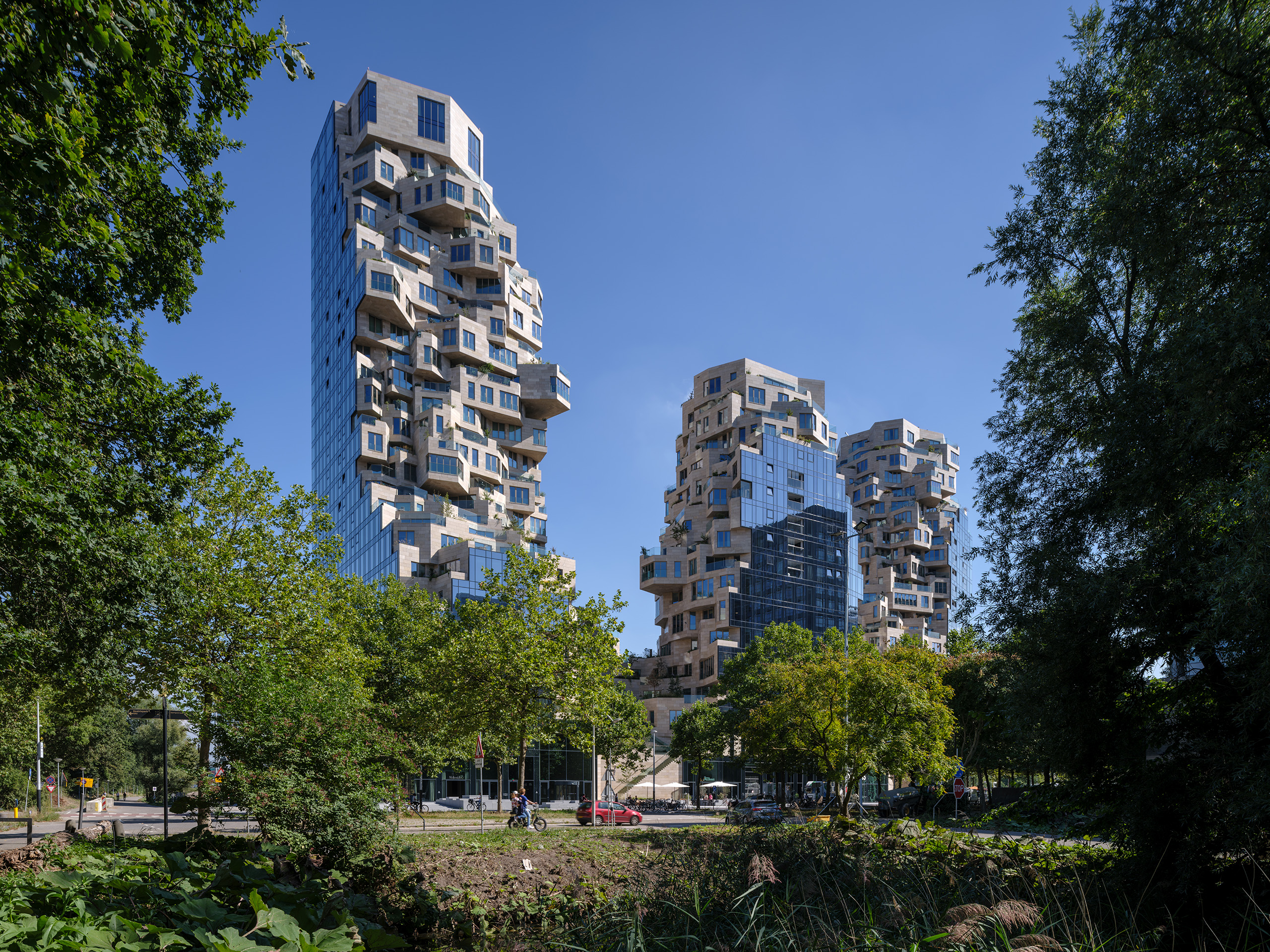 We create happy & adventurous places
Our architecture is driven by our desire for better cities, exciting homes, pleasant work environments, engaging leisure facilities, and much-loved public amenities. Led by research-based experimentation, always with a focus on the pragmatic needs of our clients, we try to see every constraint as an opportunity to exploit in the creation of better buildings.
Already in our very first completed work, our desire to rethink accepted conventions is plainly visible. The Villa VPRO, an office for the Dutch public broadcasting corporation VPRO, makes use of folding, bulging floors to create a variety of unique and charismatic workspaces. It has become an exemplar for the creative office and – given that it was completed in 1997 – was years ahead of its time.
In another early project, the WoZoCo housing for the elderly, difficult spatial requirements led to a proposal to simply suspend the apartments that wouldn't fit from the side of the building—an (almost joking) idea that was made a reality. Meanwhile in the Dutch Pavilion at Expo 2000, our response to the theme "Holland Creates Space" was to stack six Dutch landscapes in a single building. With its dramatic presence and fifth-floor forest, it was widely lauded as the most exciting and memorable contribution to the 2000 Expo, and as a model to create artificial nature in high-rises.
Since these early successes, we have designed innovative and exciting projects that reimagine almost every type of building: from small extensions to family homes to supertall skyscrapers; from intimate housing projects to grand cultural buildings; and from vital public projects such as libraries and government buildings to stores and shopping centres. We love architecture and we love to question, design and reinvent typologies to further develop and ultimately improve them. Finally of course we've completed many 'hybrid' mixed-use buildings – one of our specialities – which mix together elements of all of the above in unexpected and productive ways.