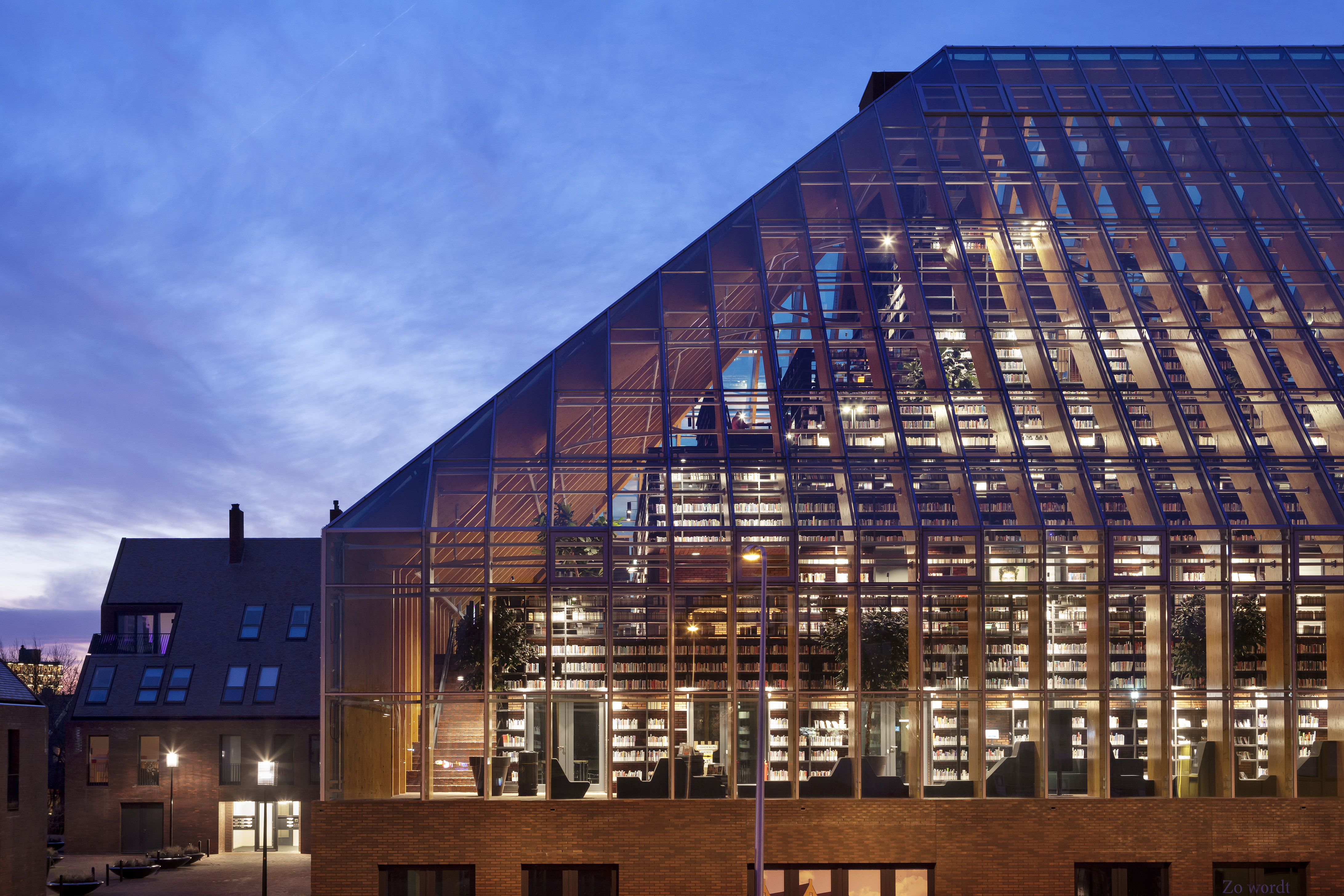 spaces for all
Public buildings are the lifeblood of successful cities, providing people with crucial services, enriching cultural experiences, and places to interface with the institutions that shape their lives every day. MVRDV believes in giving these buildings the attention they deserve, with exciting and welcoming designs that communicate the buildings' importance to passers-by. Public buildings deserve to be accessible to everybody in a society in order to serve the public.
For a library in the small town of Spijkenisse, we designed a building that would be a beacon for the written word. Our Book Mountain project is just what the name suggests: a mountain of bookcases encased in glass, showing off its role to anybody who sees it.
The Ku.Be House of Culture and Movement is a very different type of public building—one that was born out of the simple desire for a building that brings the community together and promotes an active lifestyle. Our design features a series of different, colourful blocks that house different functions; between these blocks, slides, mazes and other fun equipment encourages users, young and old alike, to play and use their bodies.
In designing a new standalone building to store the collection of the Museum Boijmans van Beuningen, we created a public building out of a brief that typically would create a closed building. By creating a space that invites the public to see the real work behind the public face of the museum, the Depot Boijmans van Beuningen will not only give the institution a new attraction, but help the public to understand the cultural importance of the museum itself.