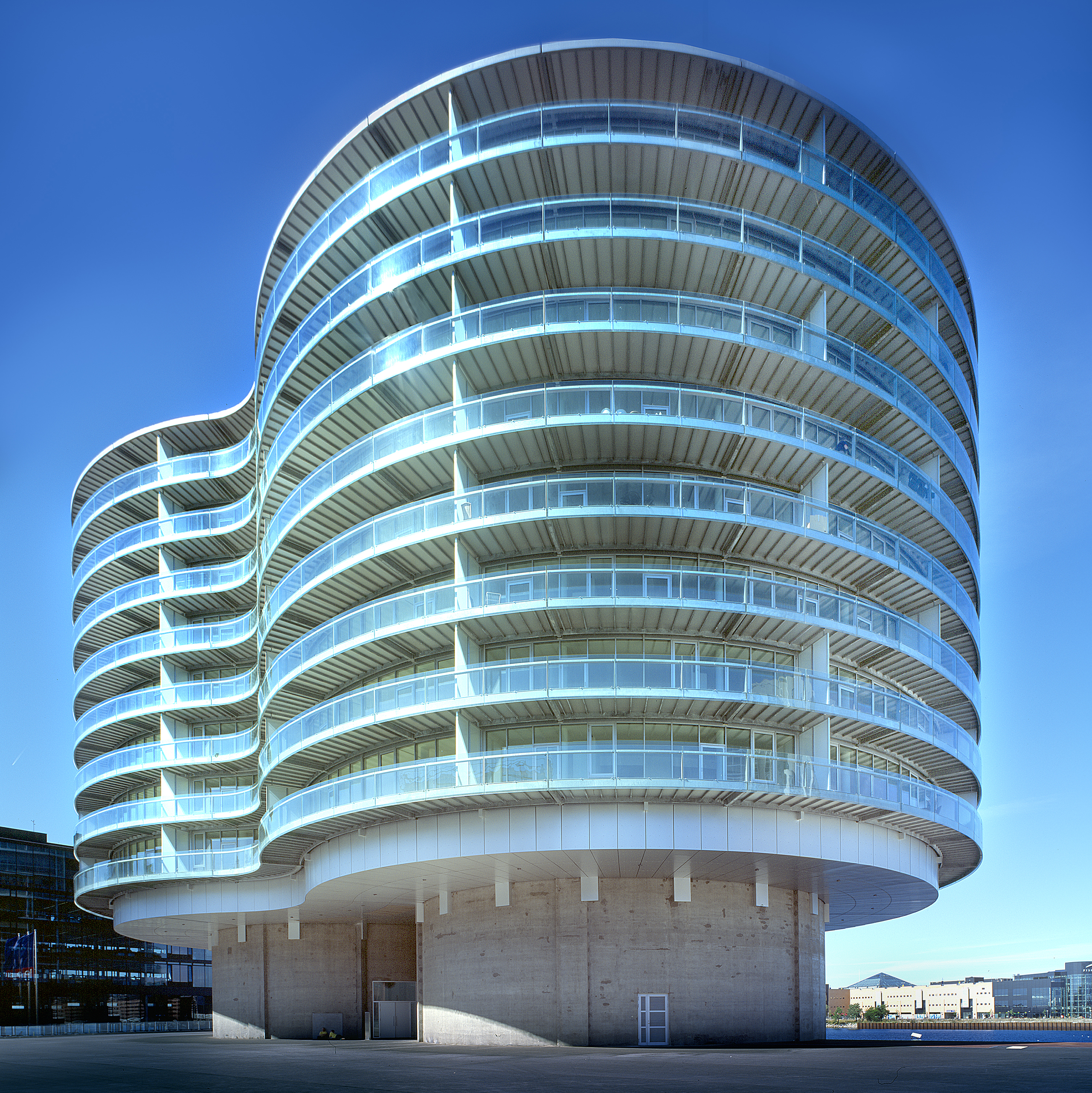 Frøsilo
The Frøsilo is a radical waterfront conversion located in the old harbour area of Copenhagen. As well as boasting excellent waterfront views and close proximity to the city, these former silos have a seemingly incomplete character; a bare structure. In these structural limitations lies the solution through intervention allowing the possibility of openings in the concrete rings, restricted and complicated with the desire to retain the quality of emptiness within.
Location

City

Islands Brygge, Copenhagen

Year

2005

Budget

€17,800,000

Surface

10700 m²

Client

NCC, Copenhagen, DK

Status

Realised

Programmes

Themes
All over Europe, old, non-functional harbour areas are being redeveloped into high-end residential areas. Excellent views, waterside location and proximity to the centre ensure that these developments are successes. In these projects, flats that are in highest demand are usually warehouses converted into residences combining a modern lifestyle with a touch of historical character.

The 84 apartments along the floors are hung on the outside of the silo creating two 'supershafts' which contain all obstructing objects and lobby areas whilst allowing each room to profit from maximum views and flexibility.
The conversion of the Frøsilos, Copenhagen fits into this categorisation but represents an even more radical design. Whereas a warehouse is a more or less complete structure, which requires modest adaptation to allow it to function as housing without losing its original charm, silos are different: they are very basic and bare structures, they are incomplete. This bareness and incompleteness comprise the challenge of this project.

The structural limitations of the silo hold the solution to the design. For instance, big openings are difficult to make in the exterior concrete rings. Making door openings is possible but complicated, and can only be done in a limited number of locations. Locating apartments in the silos might imply, in areas where views are available, that the spaces are directed inward. For a warehouse renovation this might be acceptable, due to its monumental status, but in the case of a silo, this type of design misses a key opportunity. In addition, if you were to fill the silo with floor slabs and walls, it would destroy the most exciting aspect of its present state: its emptiness.
The design projects the floors to the outside, solving this potential problem and taking advantage of the silo's shape. Beautiful views are maximised and maximum flexibility is achieved. Both cores are covered by a glazed roof, creating a futuristic lobby in which people move up and down. In this way, the silo literally forms a new core for the project: all the useable space, every room, profits from its unique location.
© all rights reserved