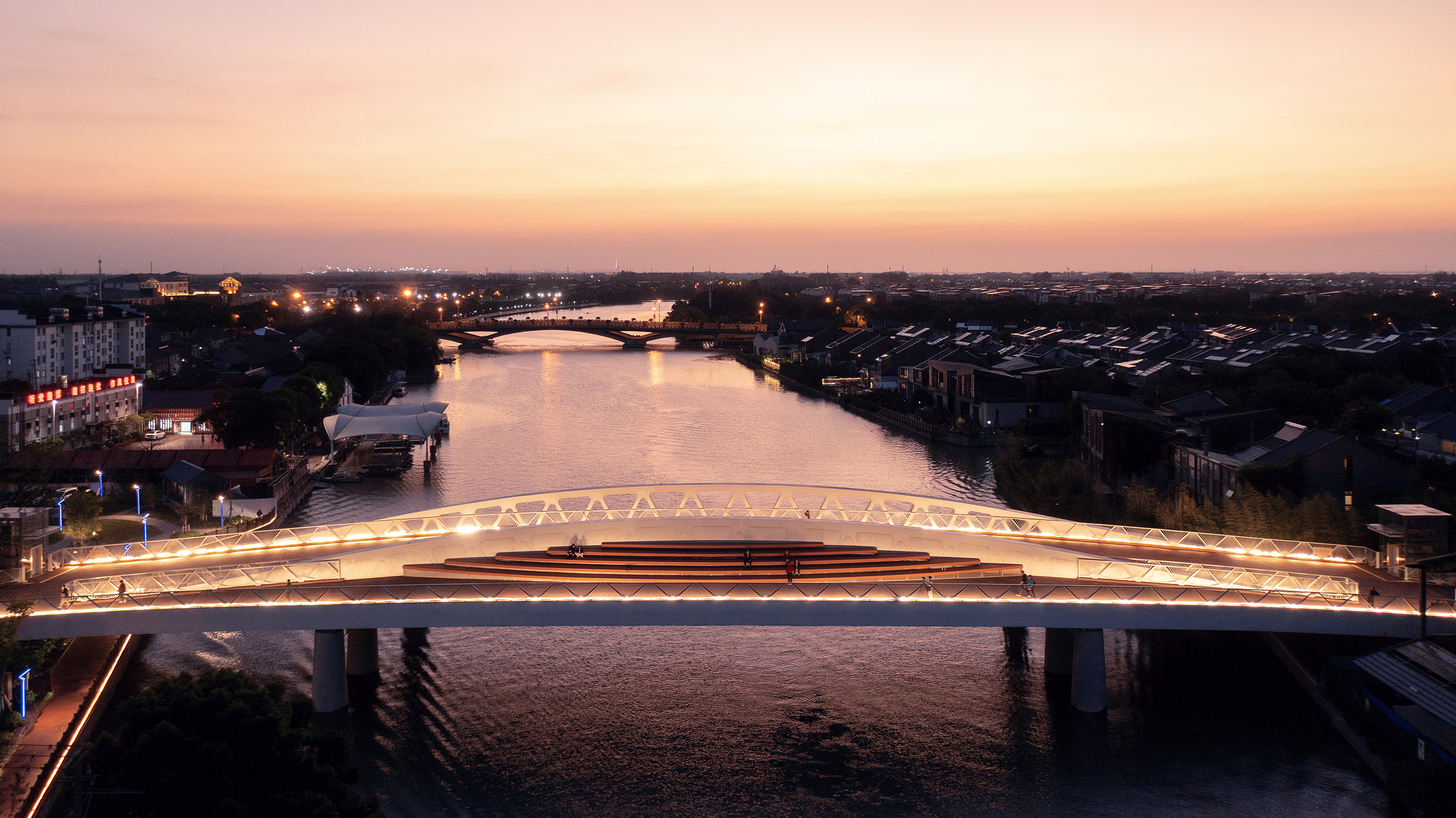 Dawn Bridge
Dawn Bridge is an 80-metre-long crossing conceived as a landmark accommodating daily life and social activities. The bridge is located near the historical town of Zhujiajiao, between the famous Fangsheng Bridge and the Qingpu Road Bridge, and signals the future of the area with a design that adds value to its surrounding, fostering social activities at the riverfront.
Location

City

Shanghai

Year

2021

Surface

80 m²

Client

Zhujiajiao Municipality

Status

Realised

Programmes

Themes
The site of Dawn Bridge lies between the old town of Zhujiajiao and new residential developments, between the existing crossings of the Fangsheng Bridge (a landmark since 1571) and the Qingpu Bridge (a low-key modern road bridge).
Given that the bridge should establish a relation with the historic and calm surroundings, the height of the structure is kept intentionally low. This minimal vertical presence gives a sense of lightness and elegance to the bridge, providing a graceful low curve above the water to blend with the landscape. Beyond its seamless integration with the context, the aim is to provide a bridge for everybody – whether by foot, bicycle, or wheelchair.
The bridge celebrates the view over the old town of Zhujiajiao and maximises the space available for pedestrians. The middle truss is clad and covered by a new structure: the flat deck morphs into a stepped tribune. This grandstand provides a viewing platform and a gathering place overlooking the water.
The Fangsheng Bridge is already a landmark and a tourist attraction. The new link is striking in its own right, without overshadowing history. It serves the purpose of appreciating the surroundings: not just a link, but a new urban item. The Dawn Bridge serves as a living room and an active part of the community, allowing people to gather, celebrate, and contemplate the river landscape.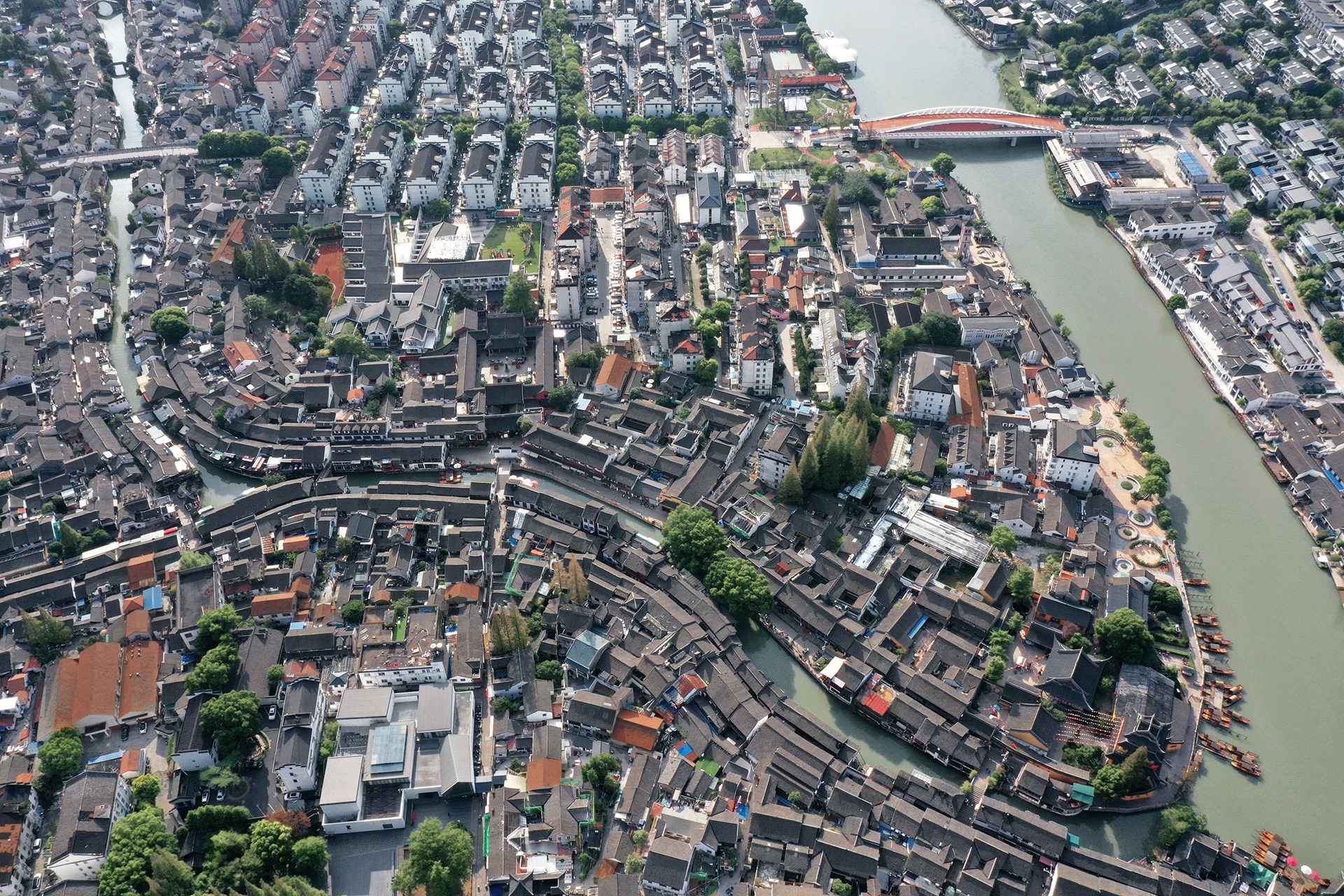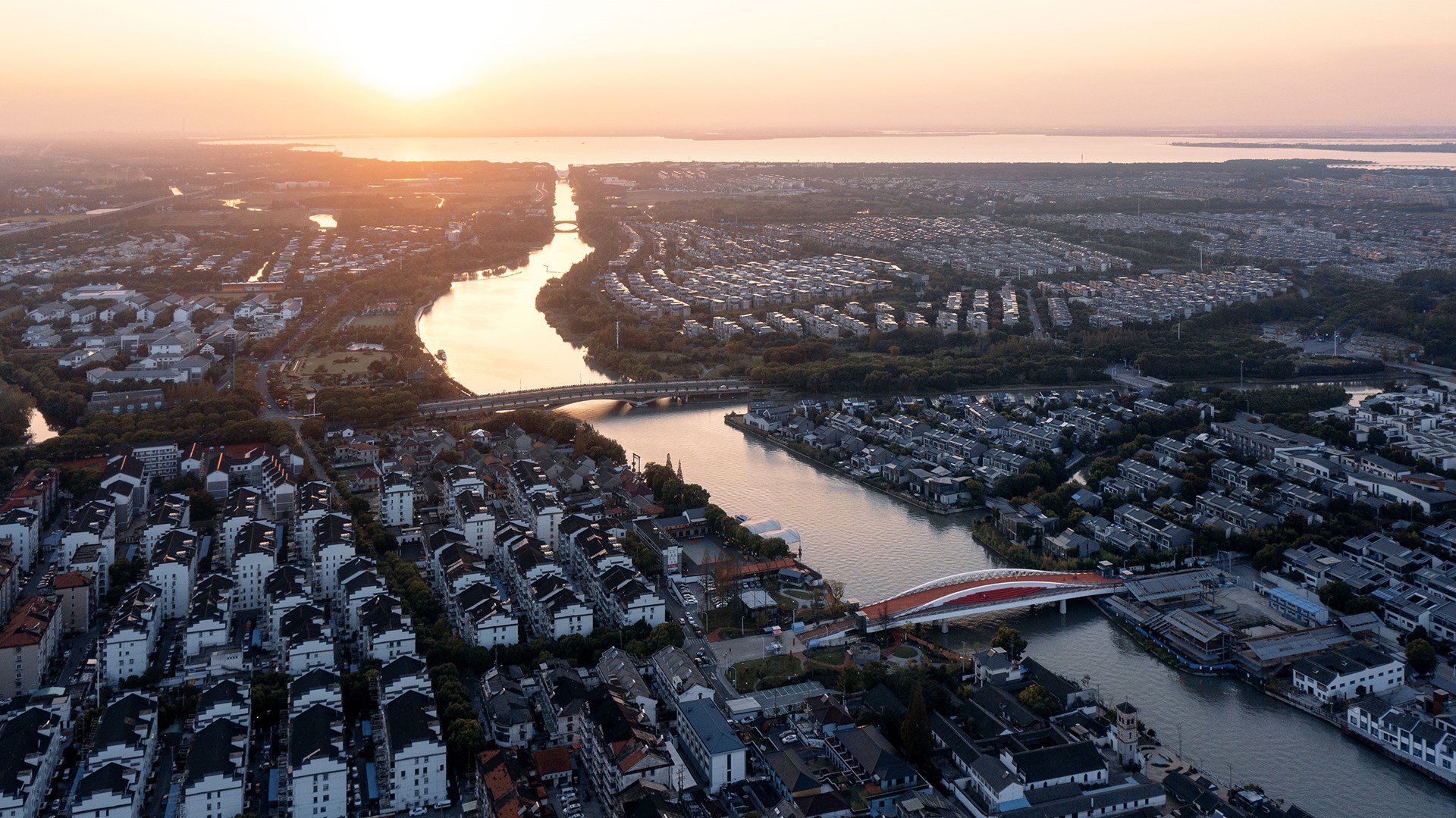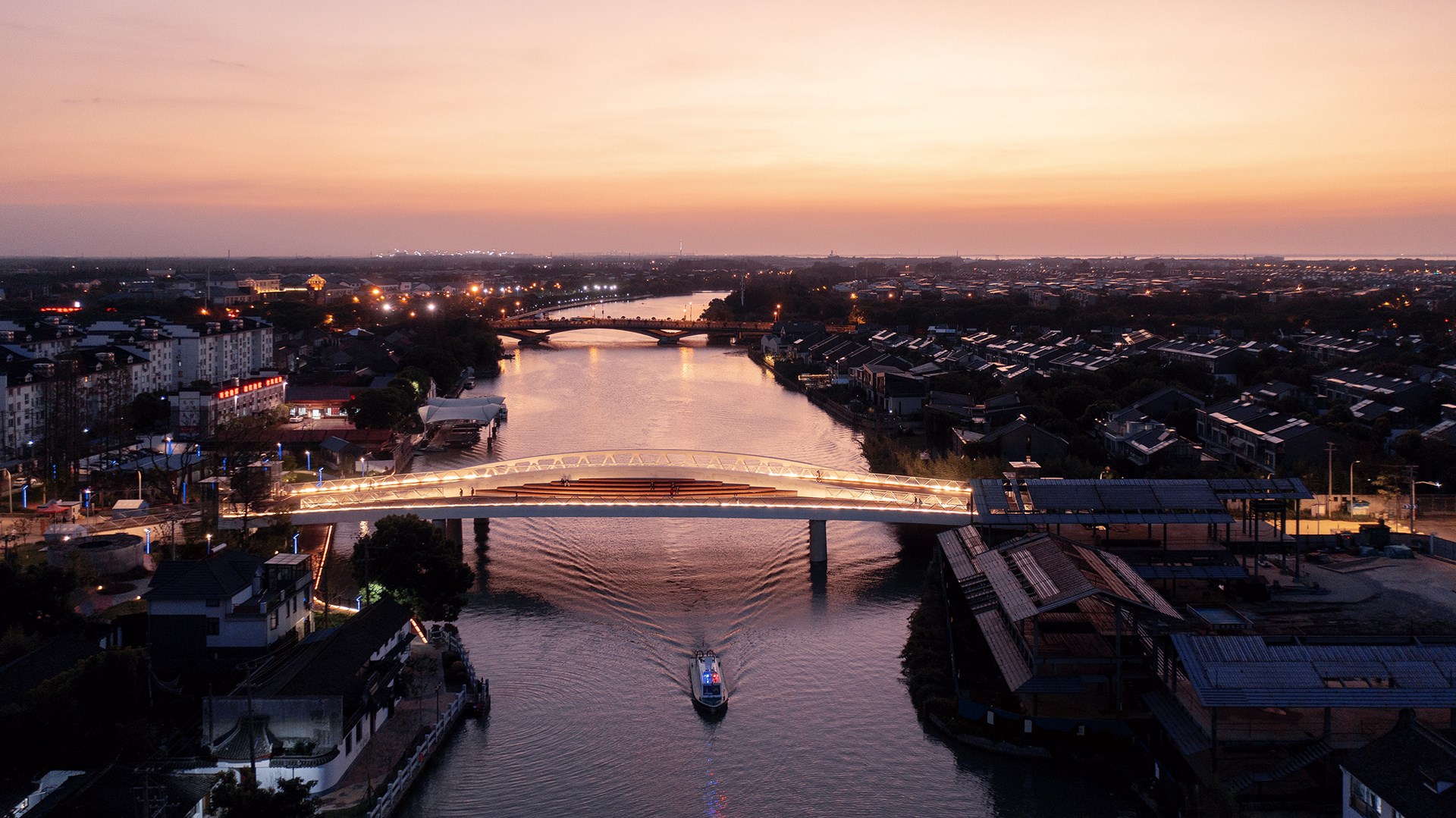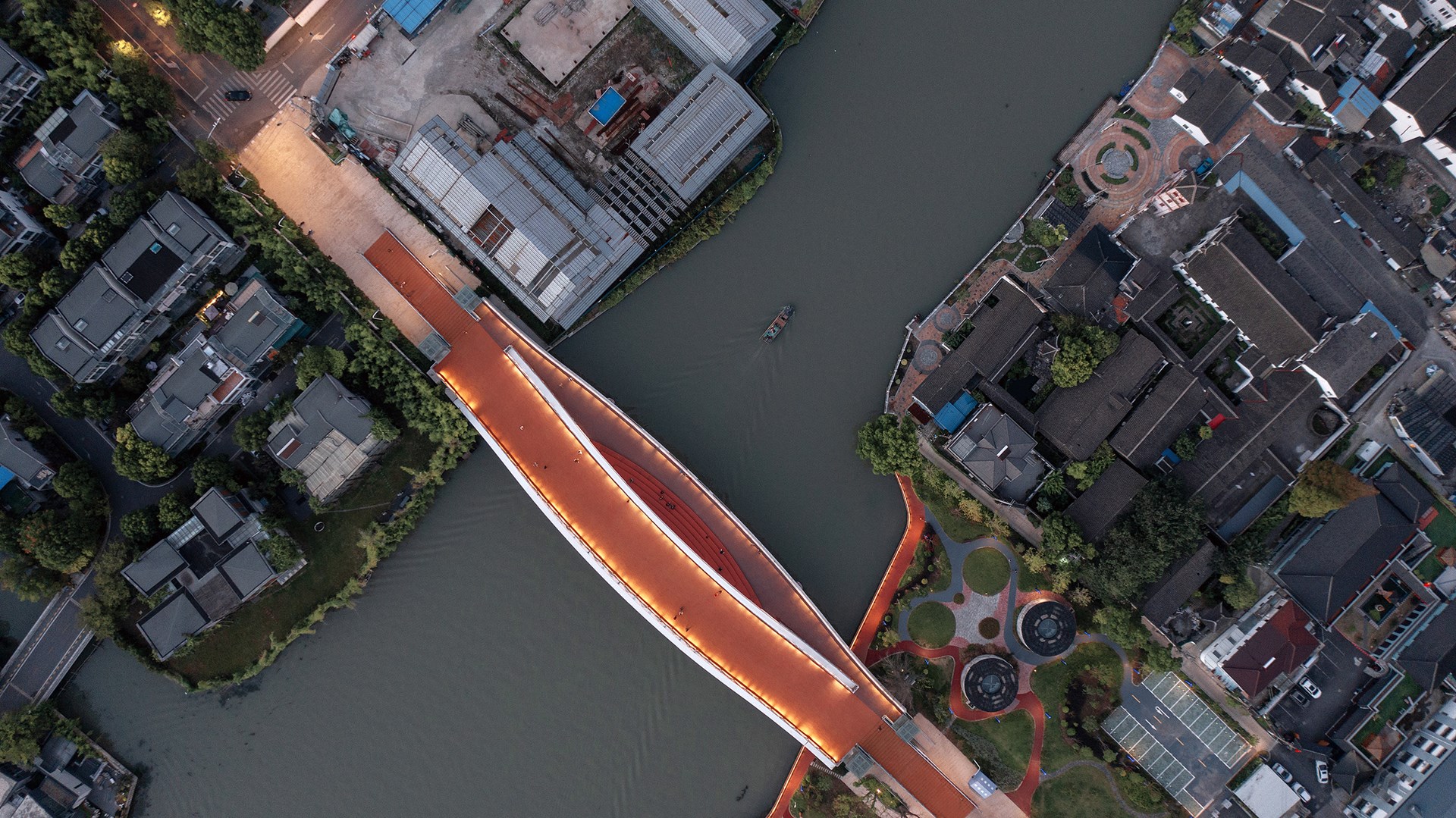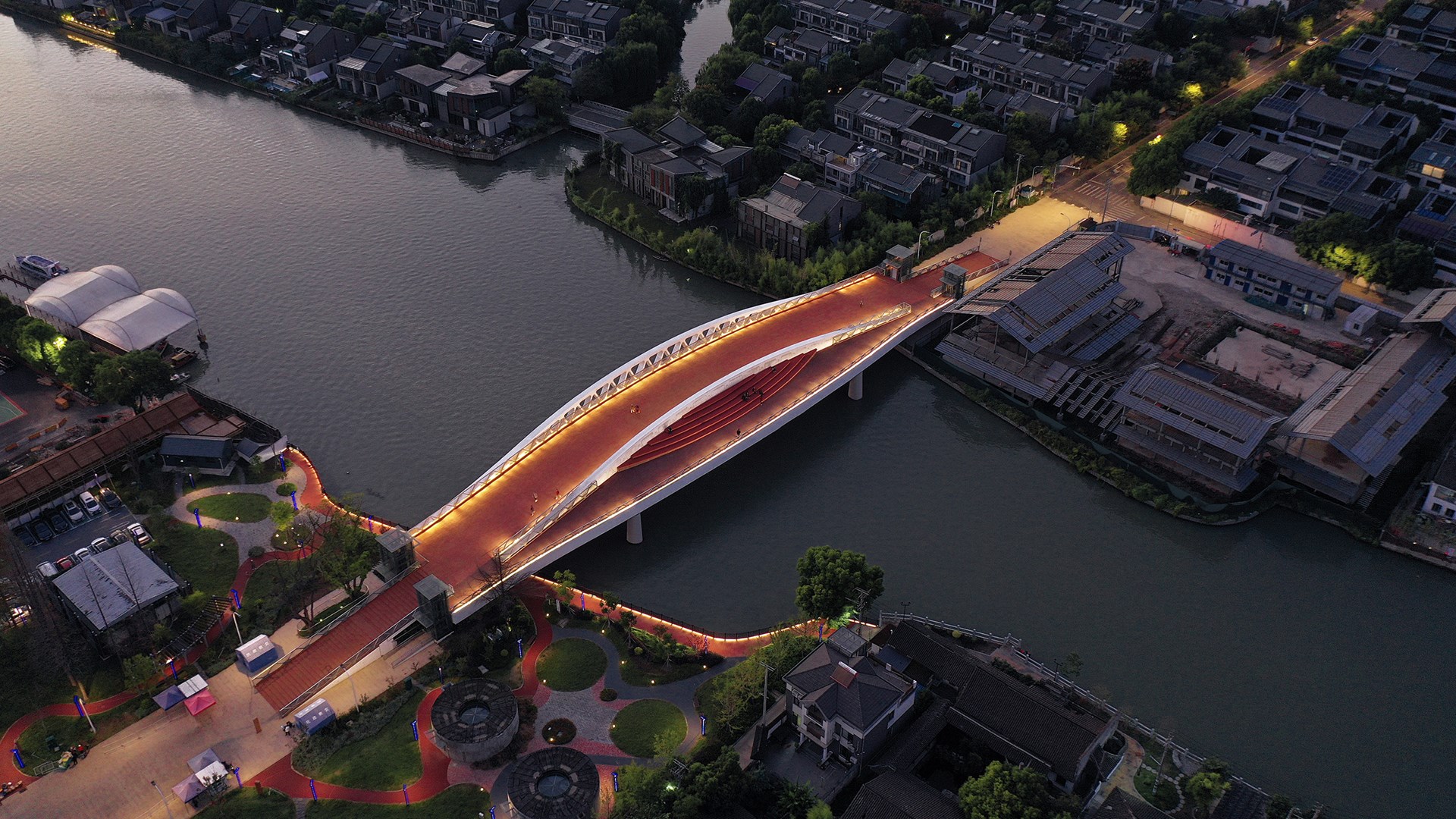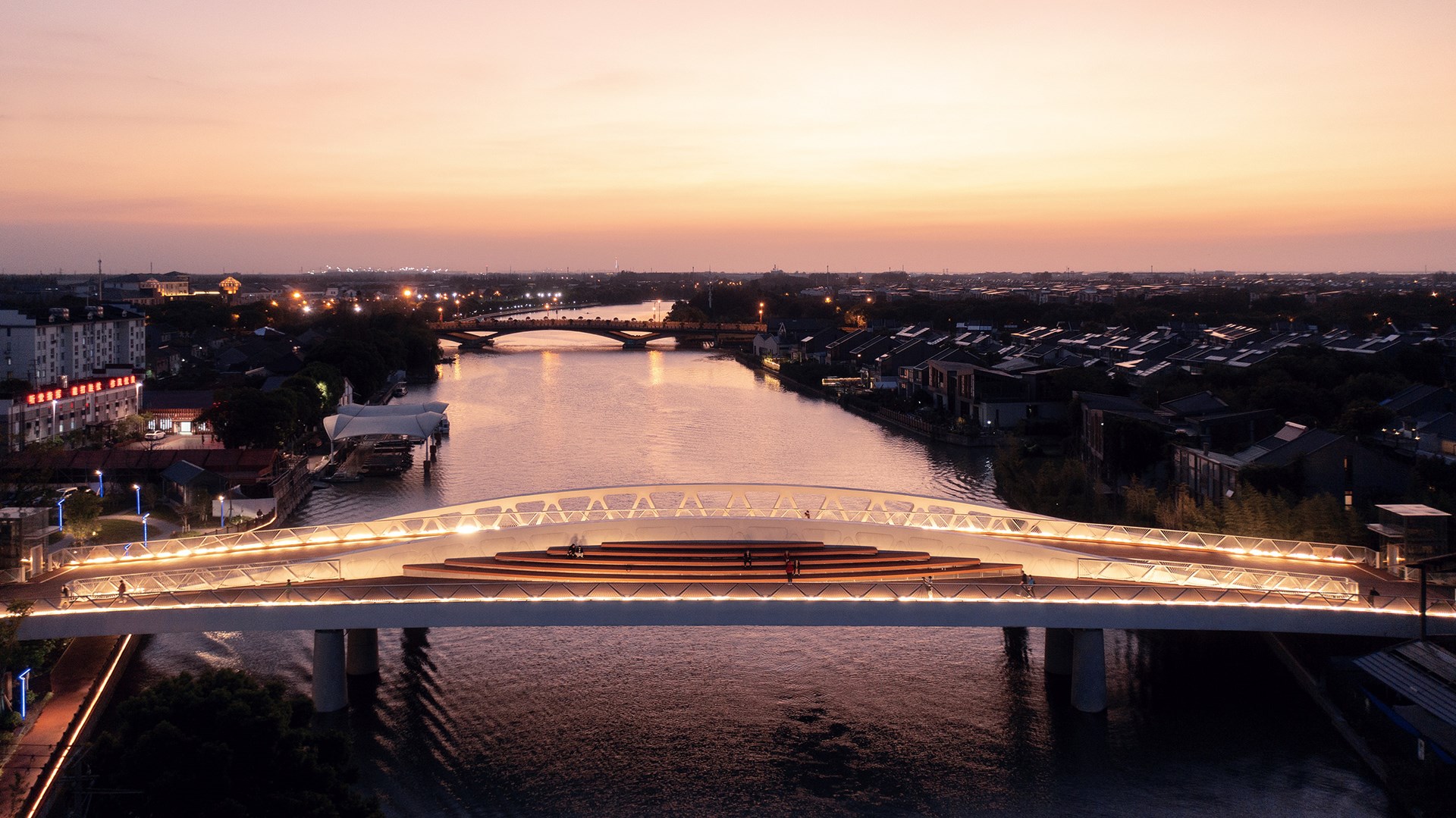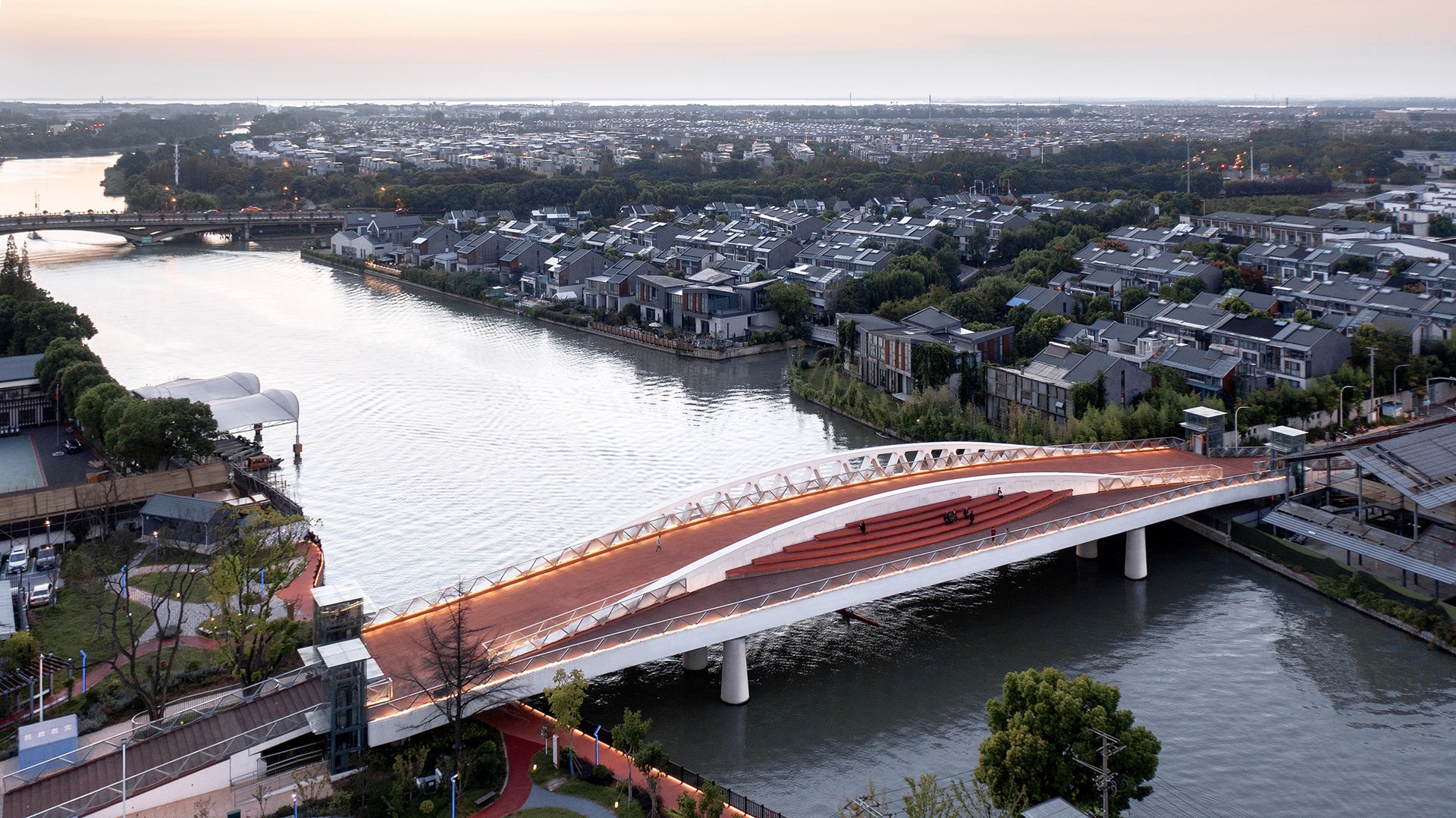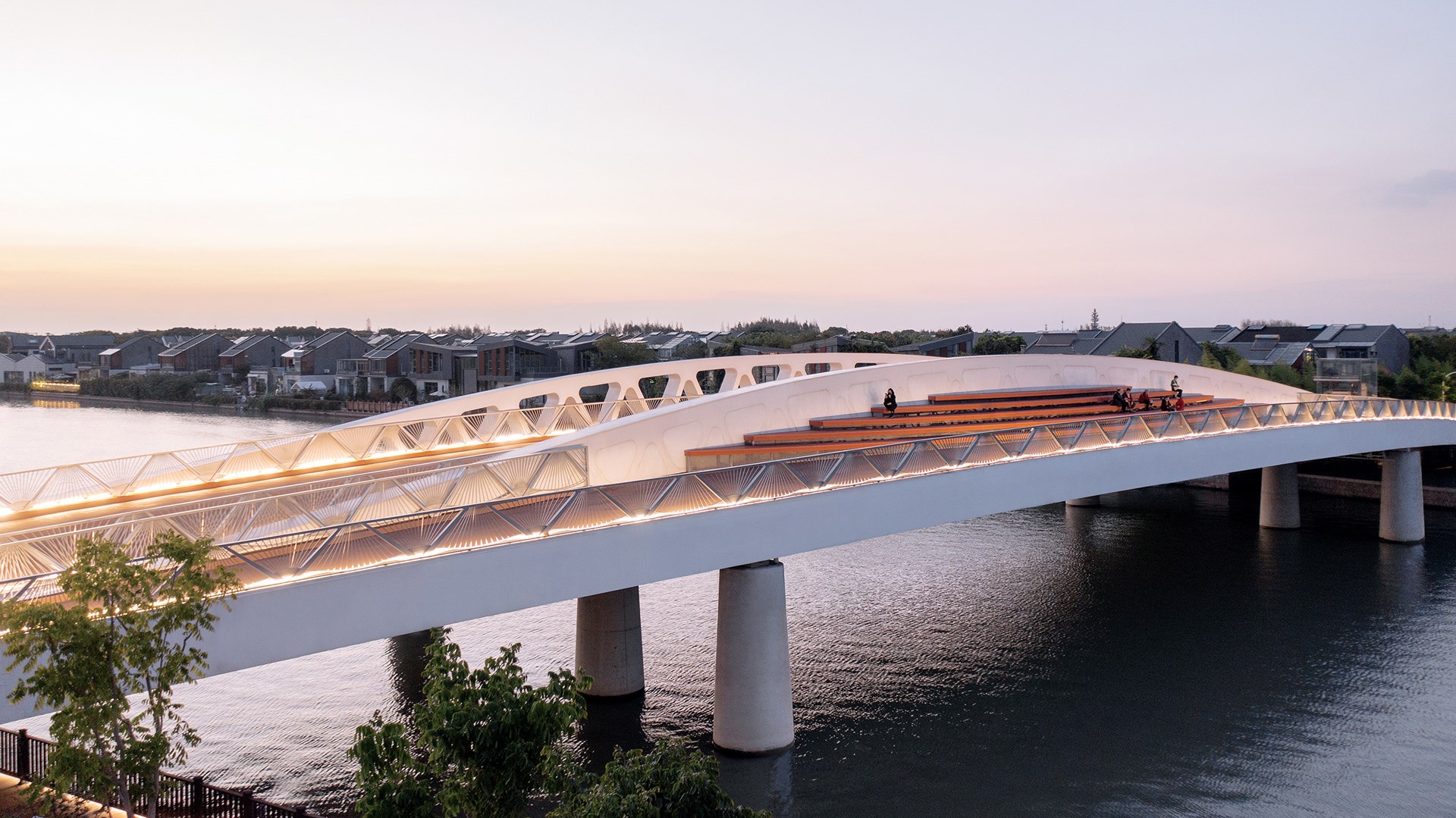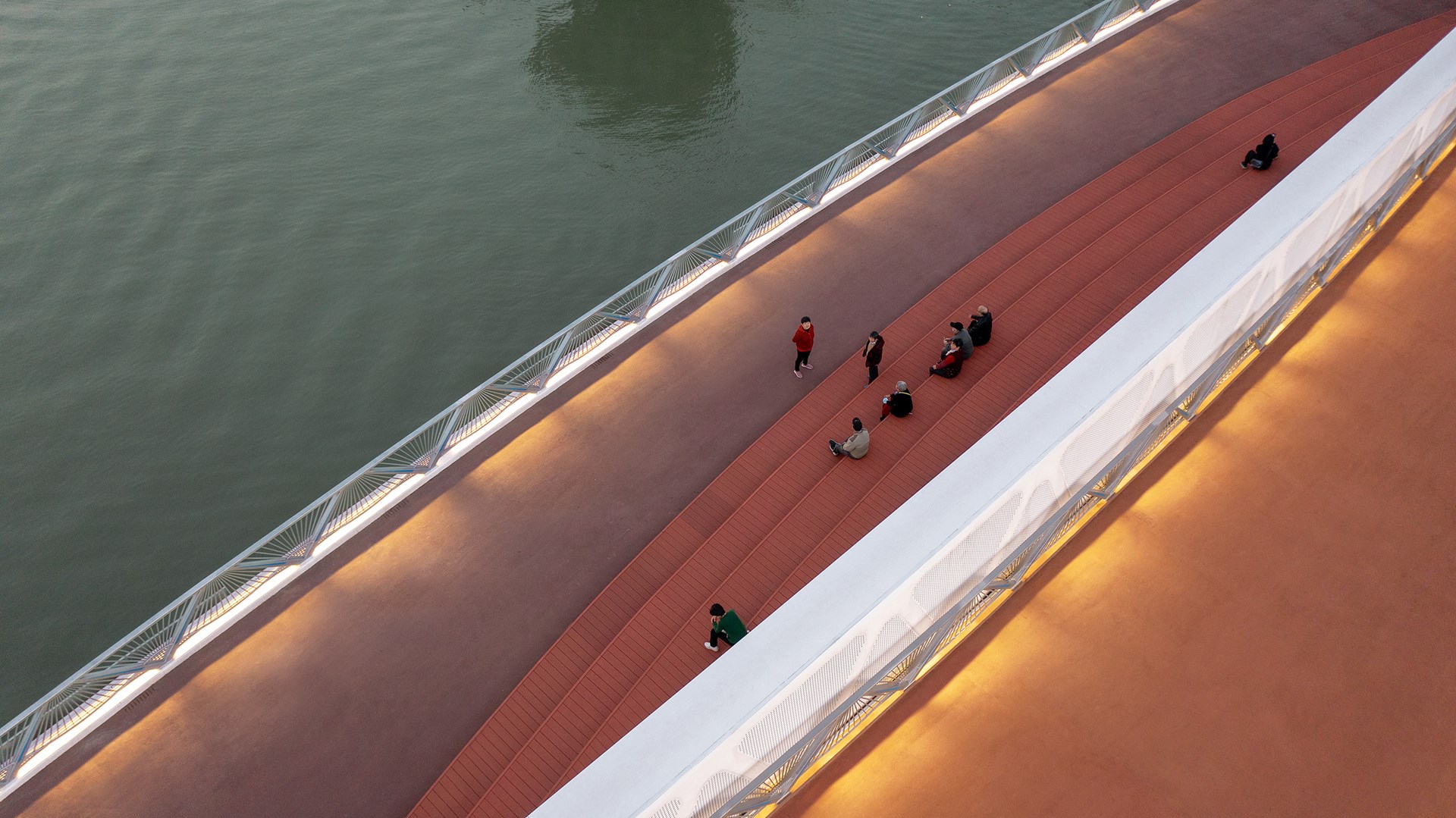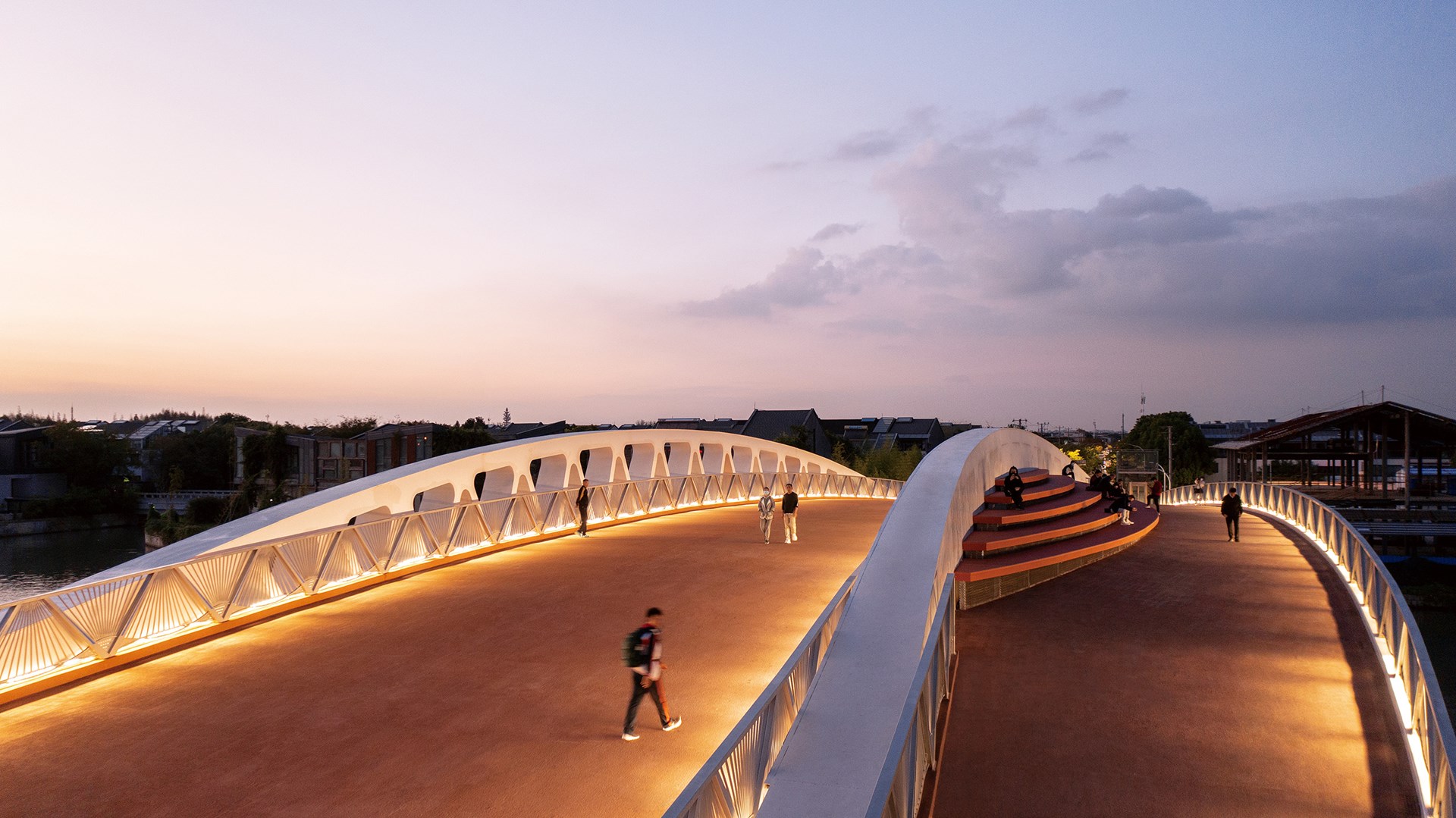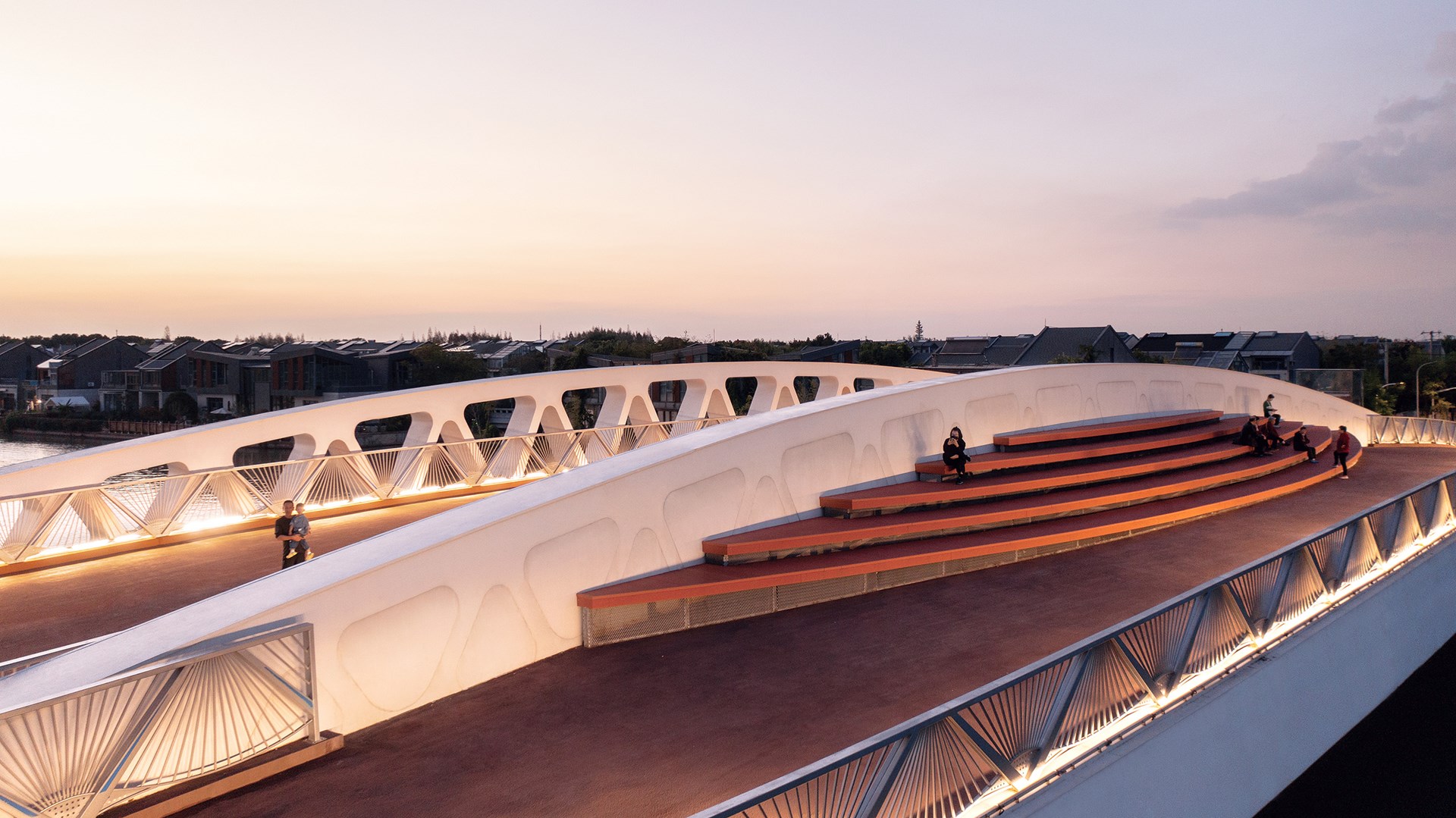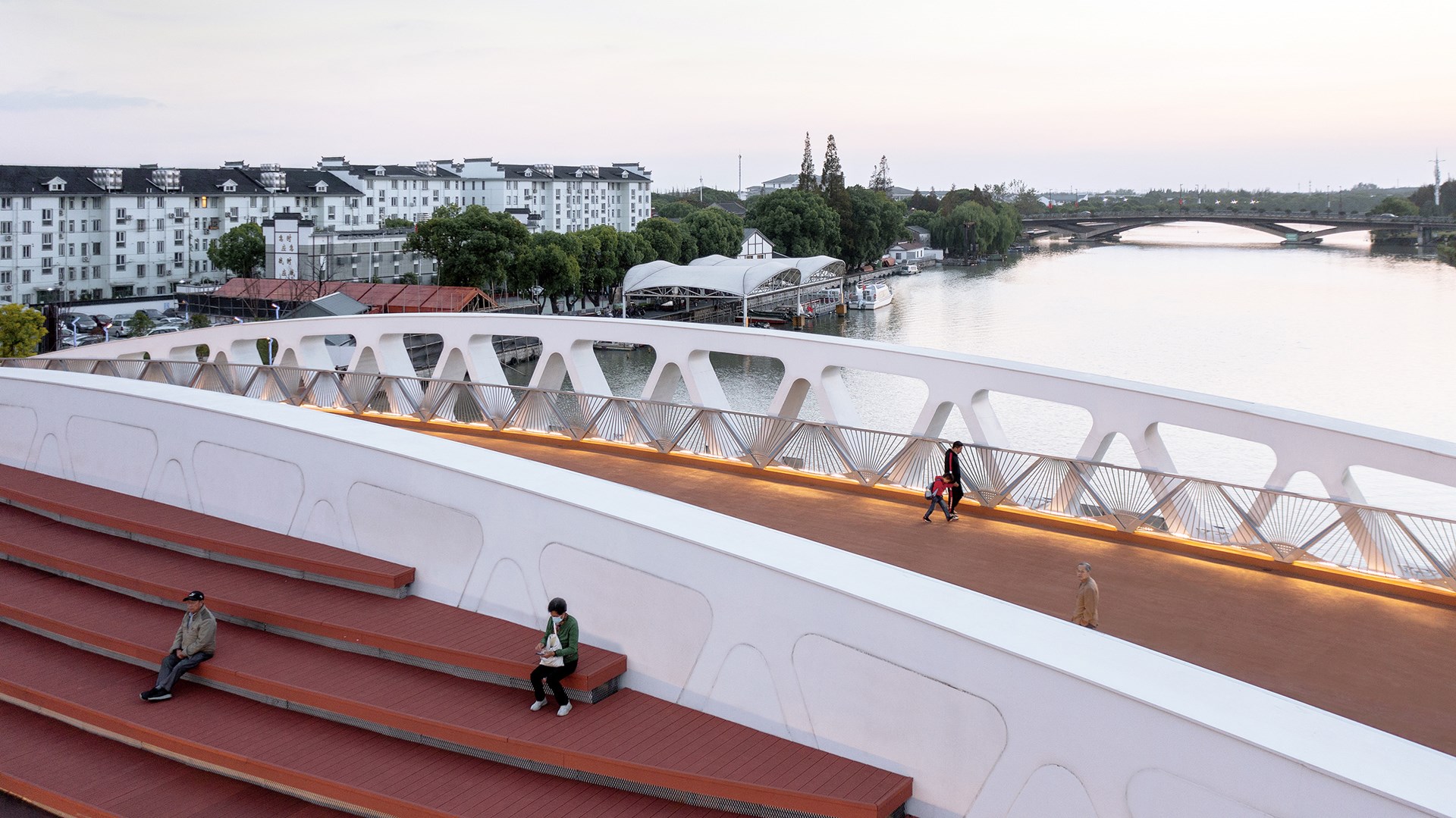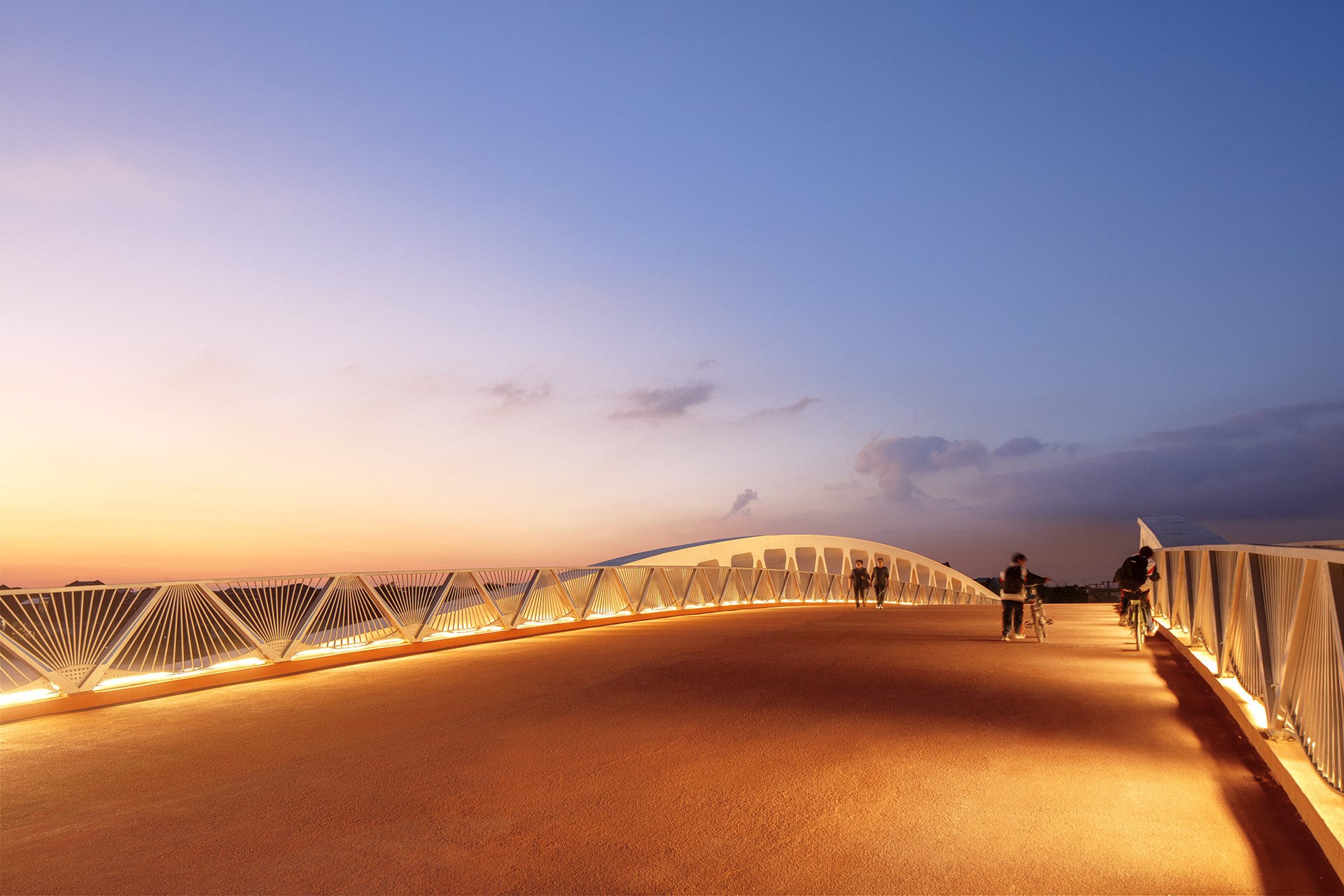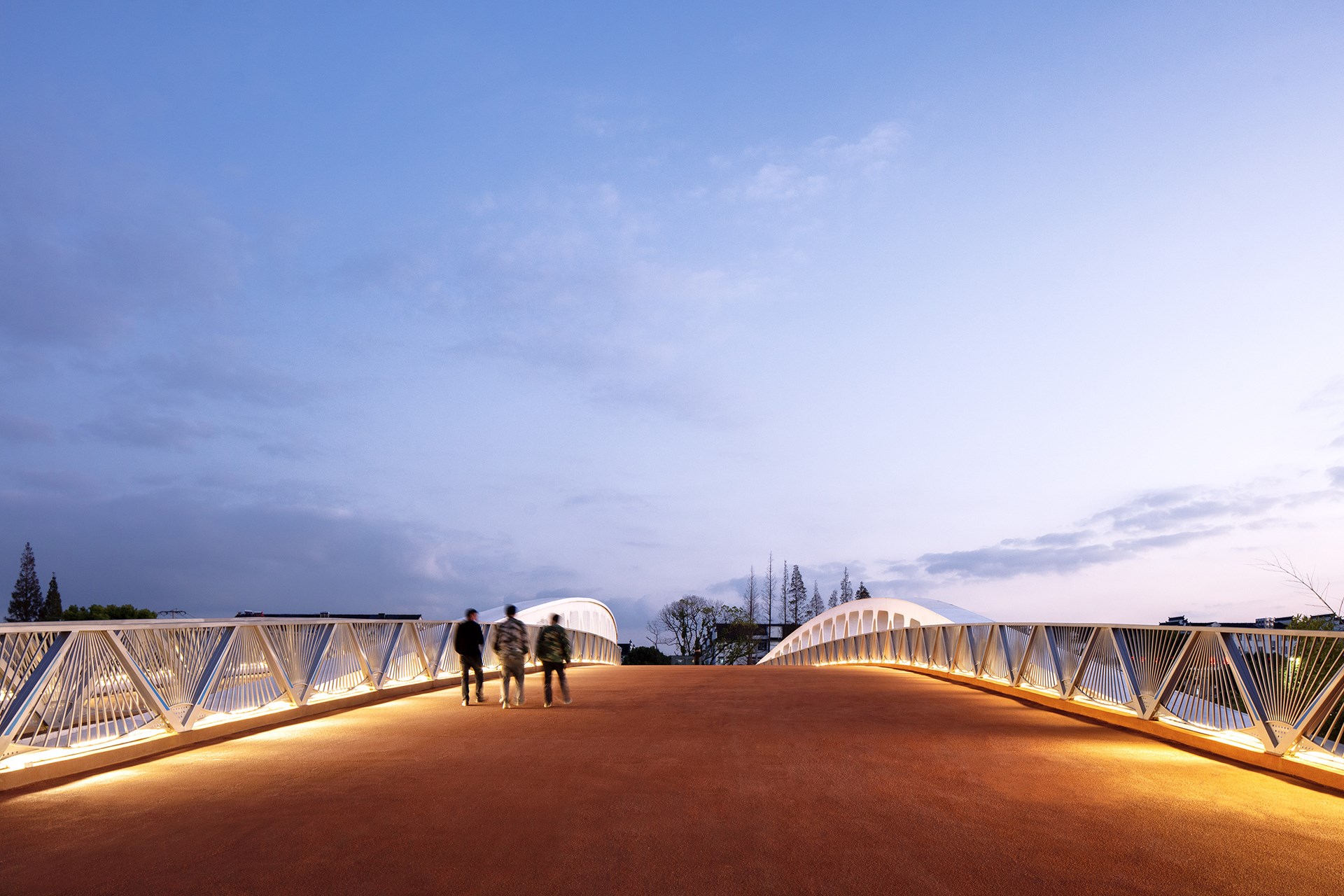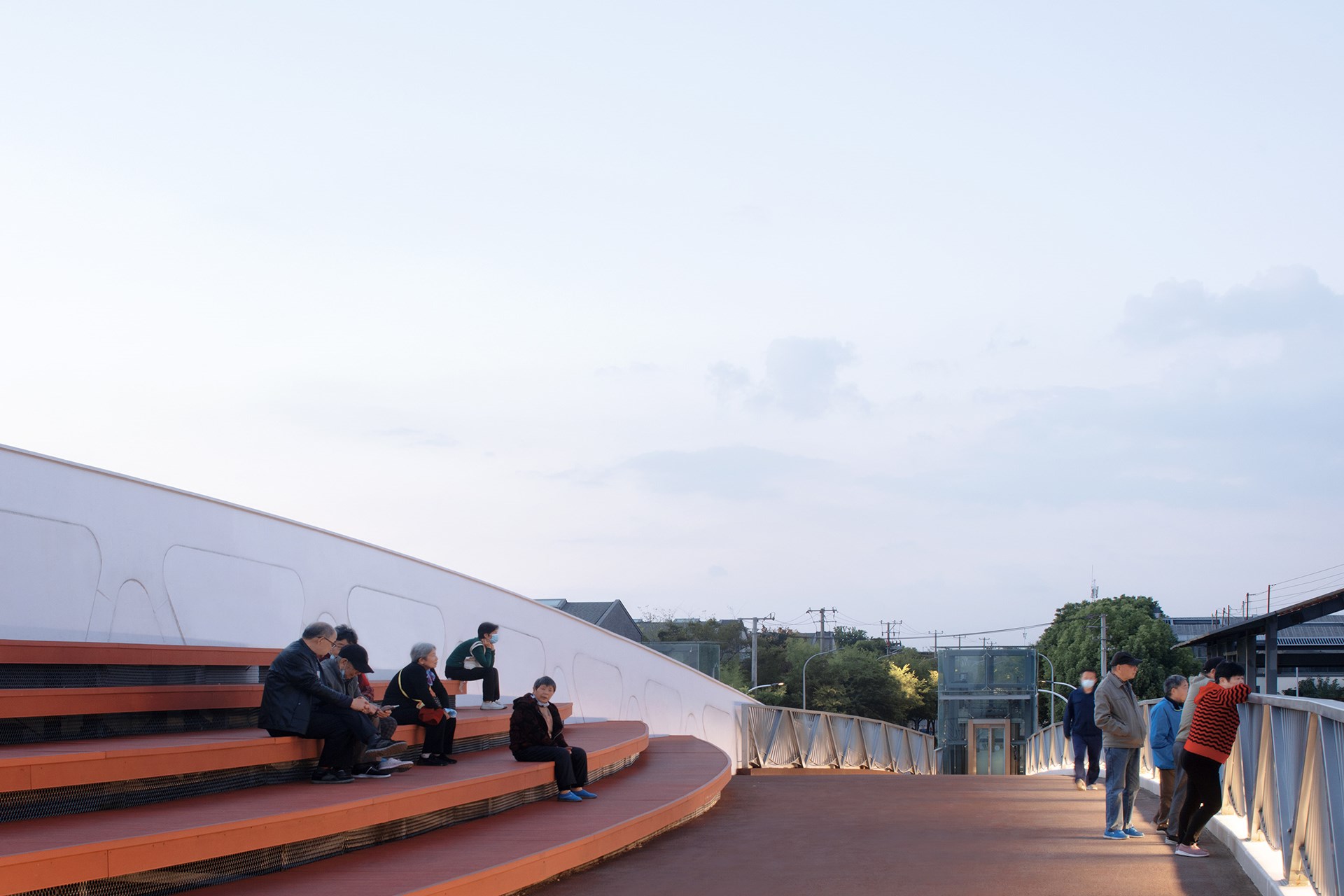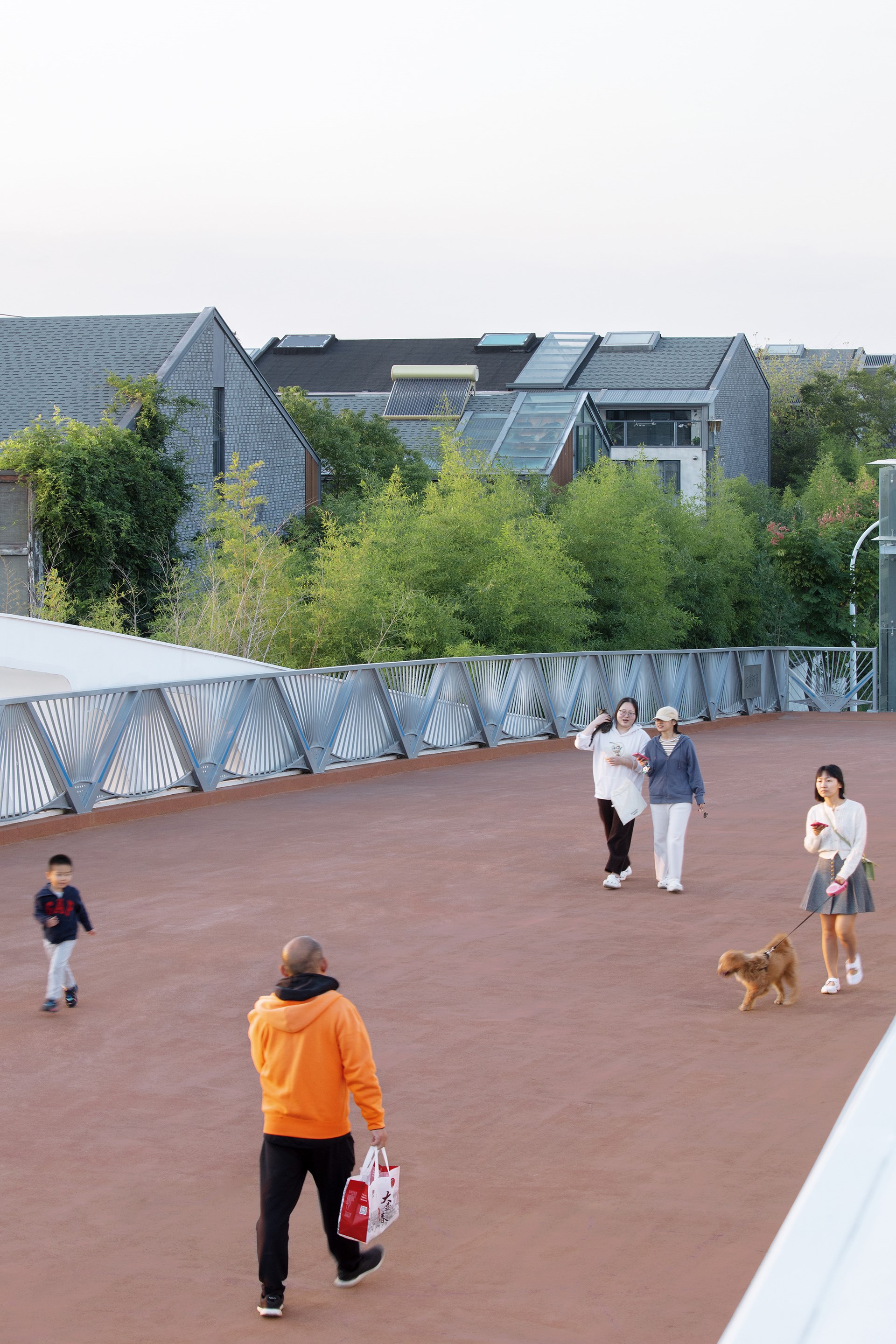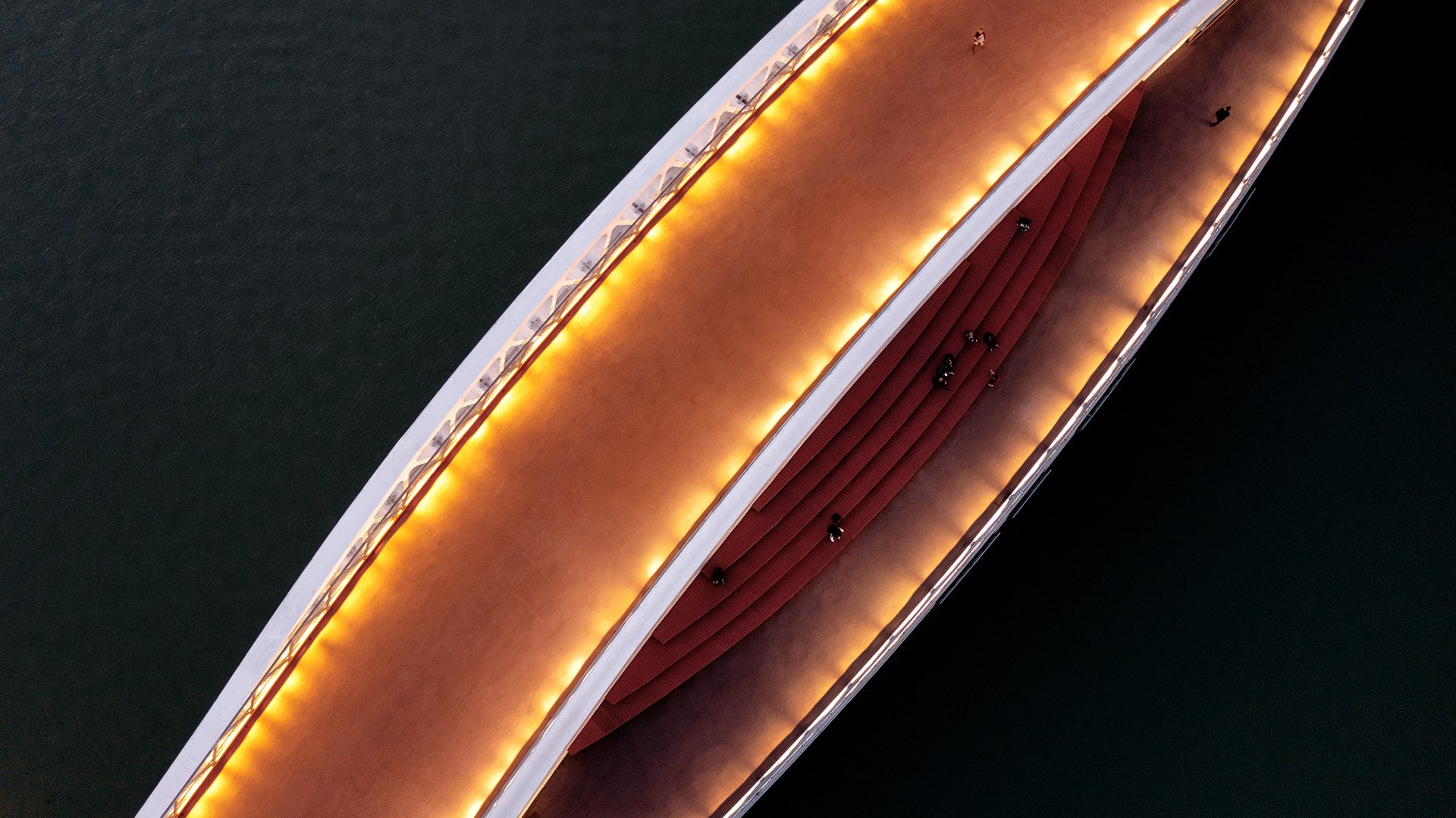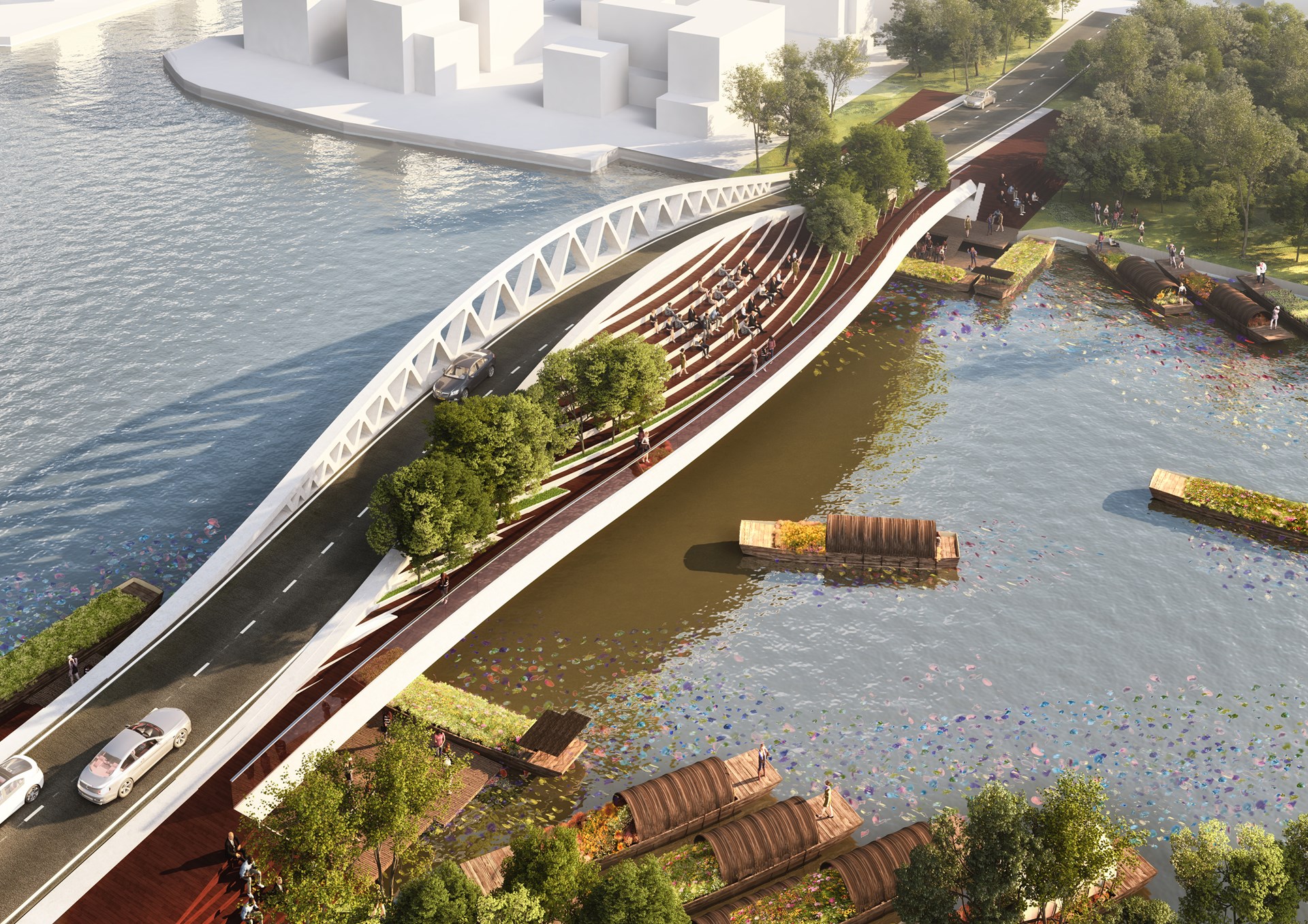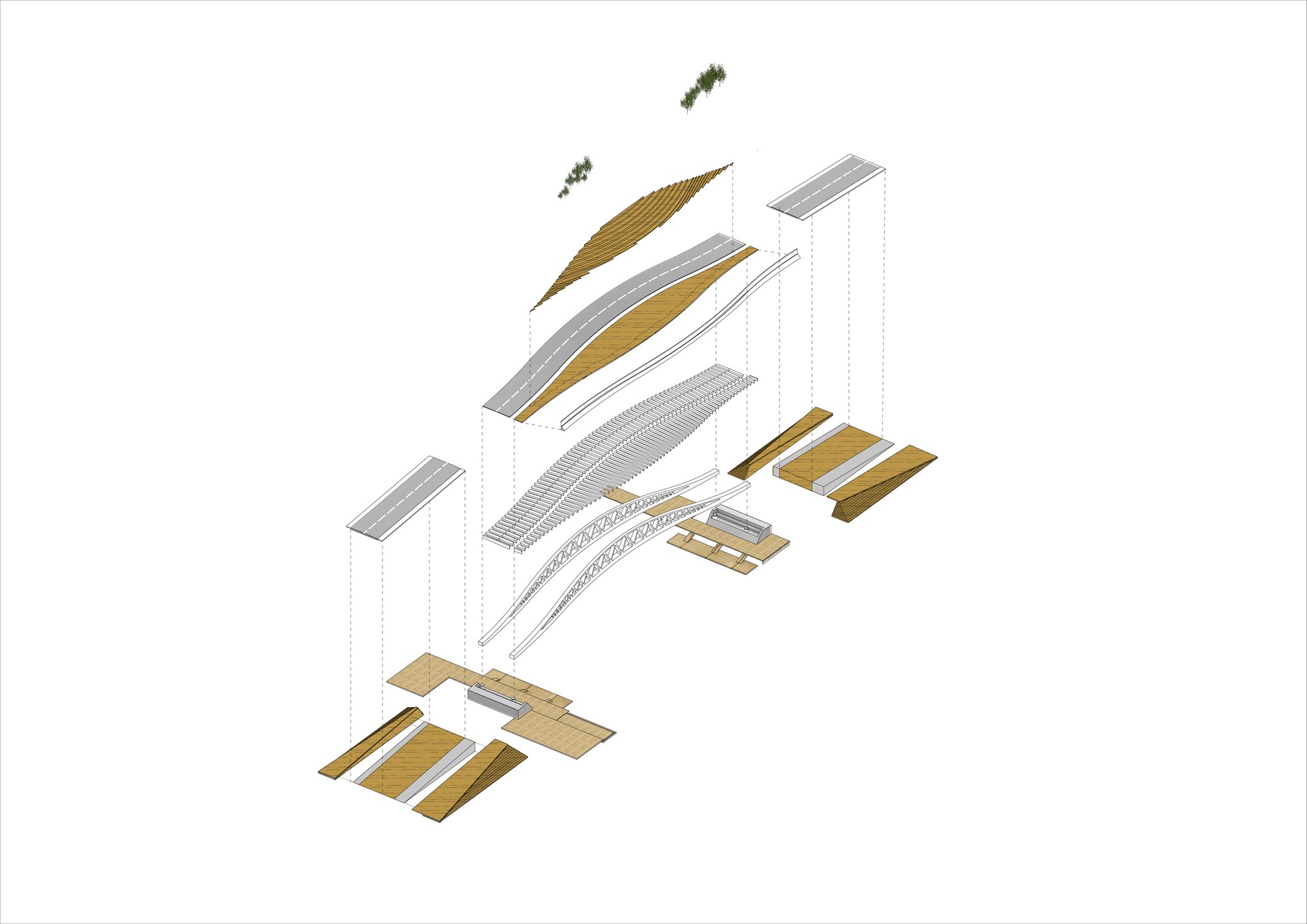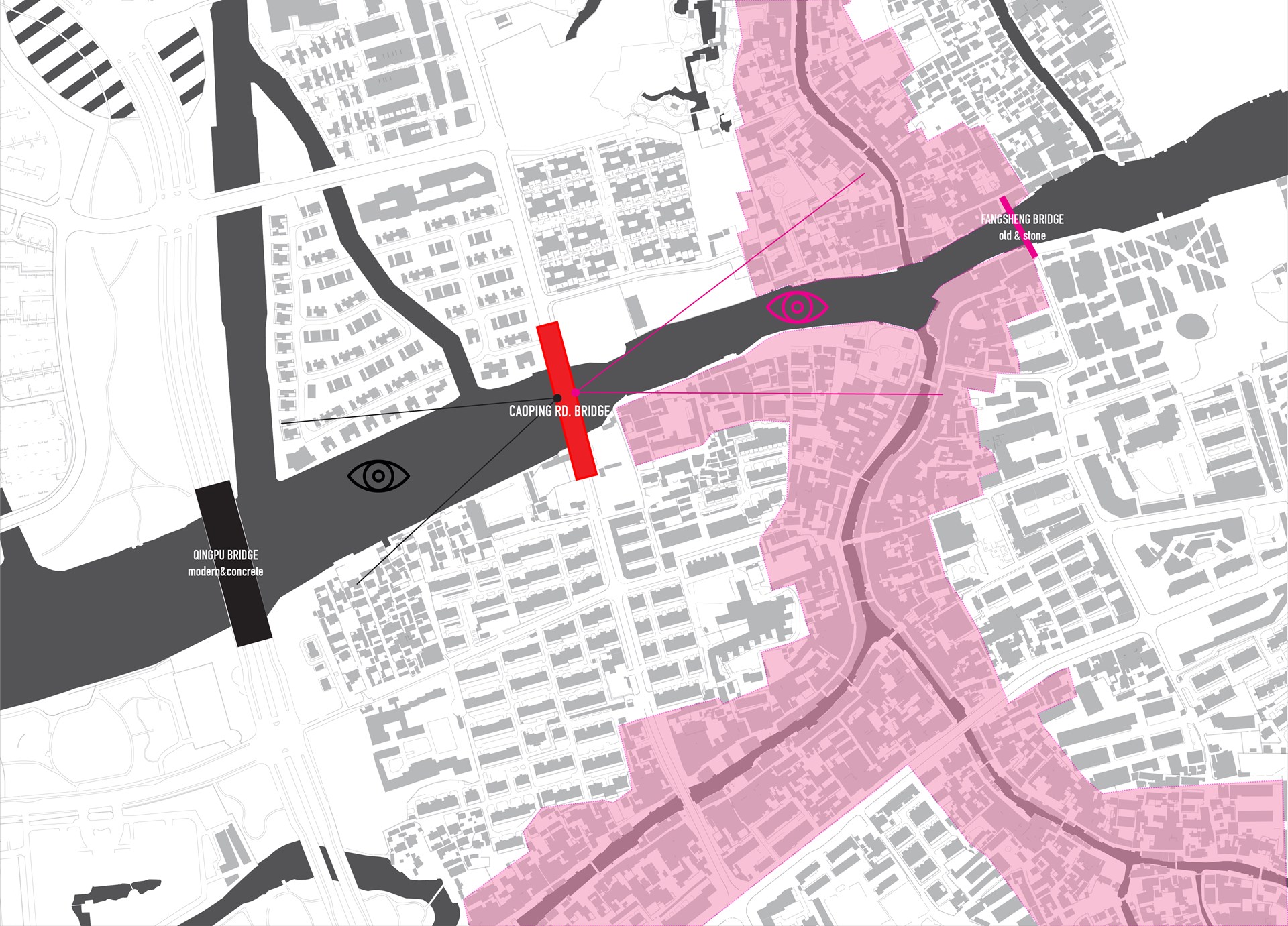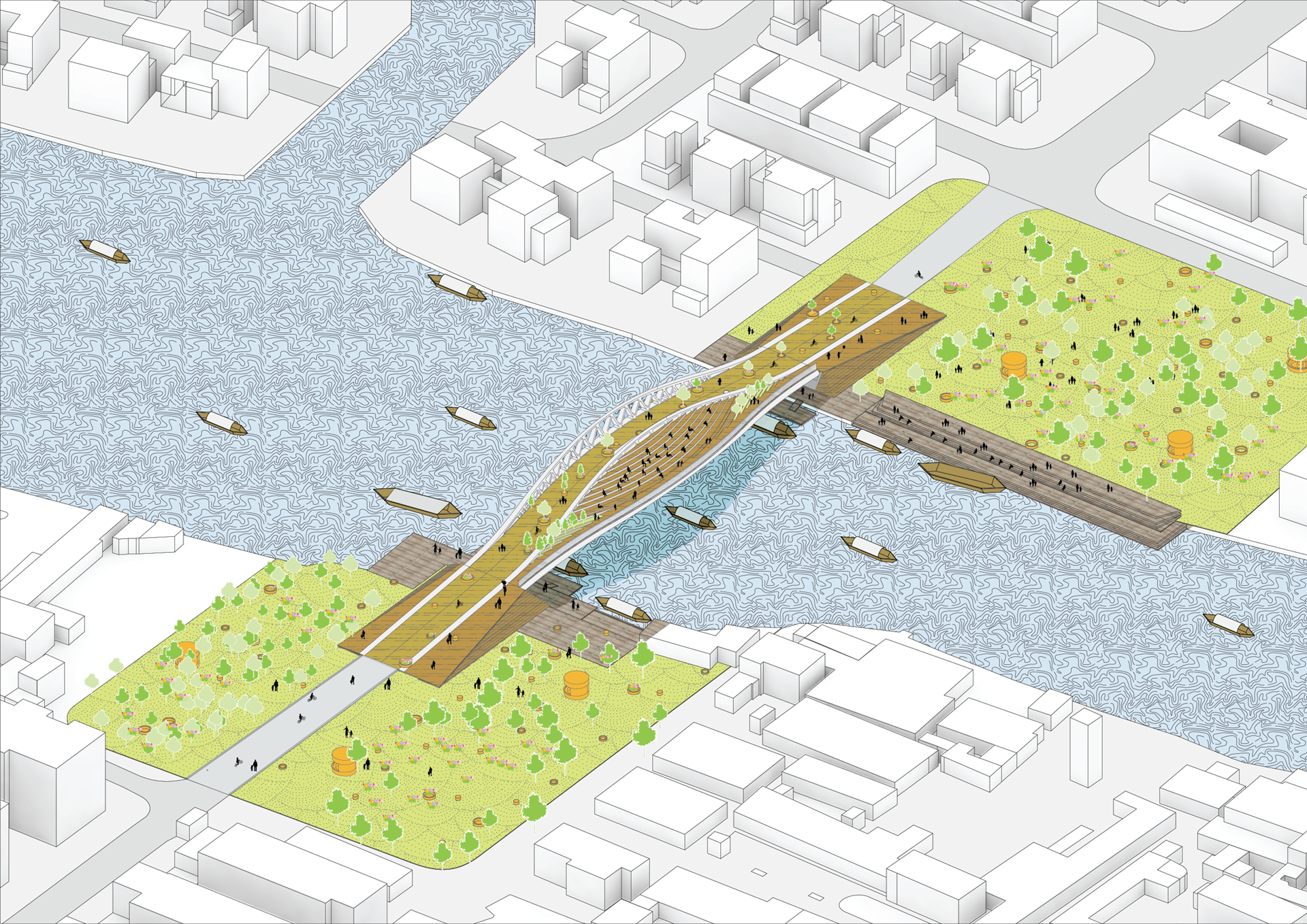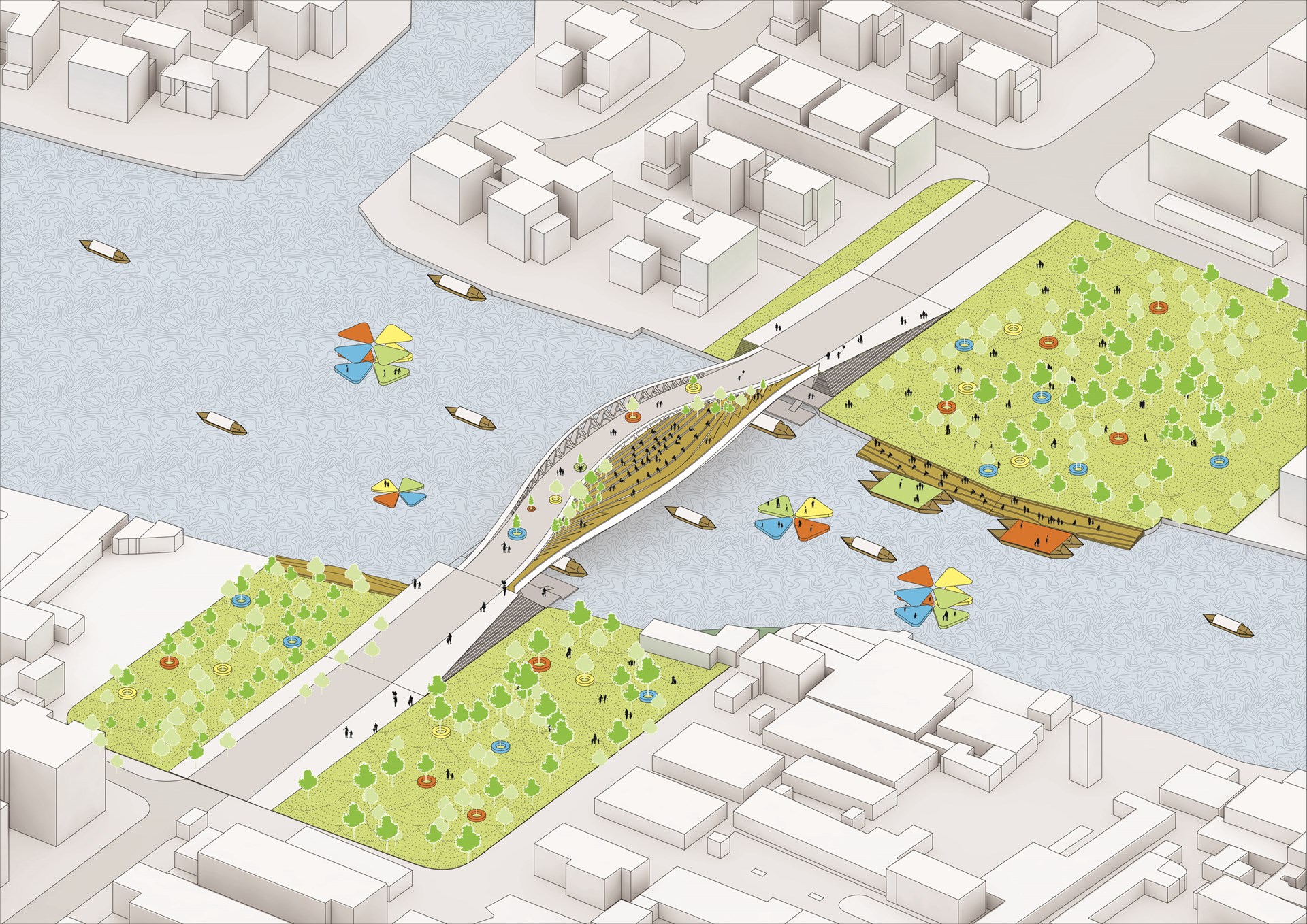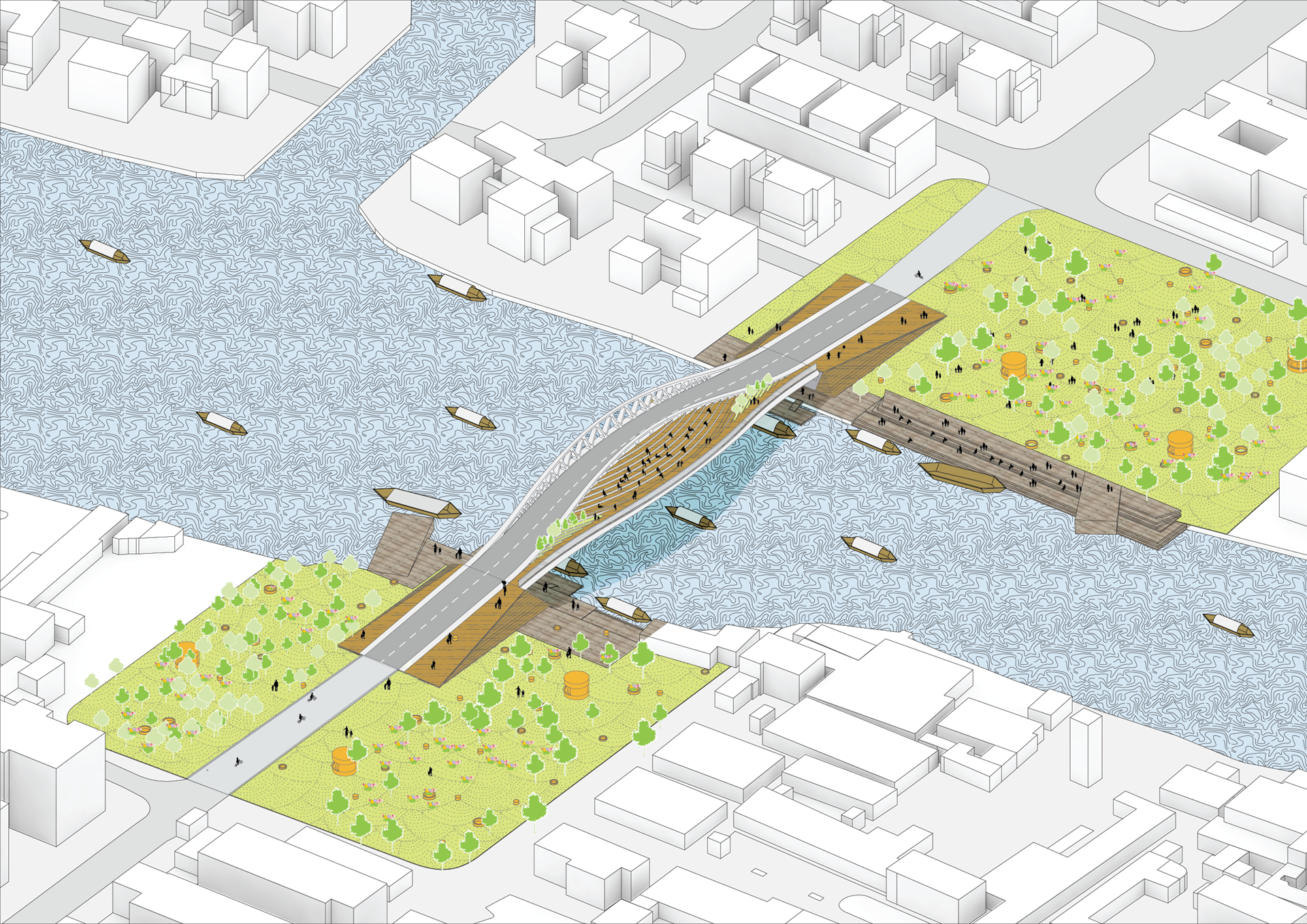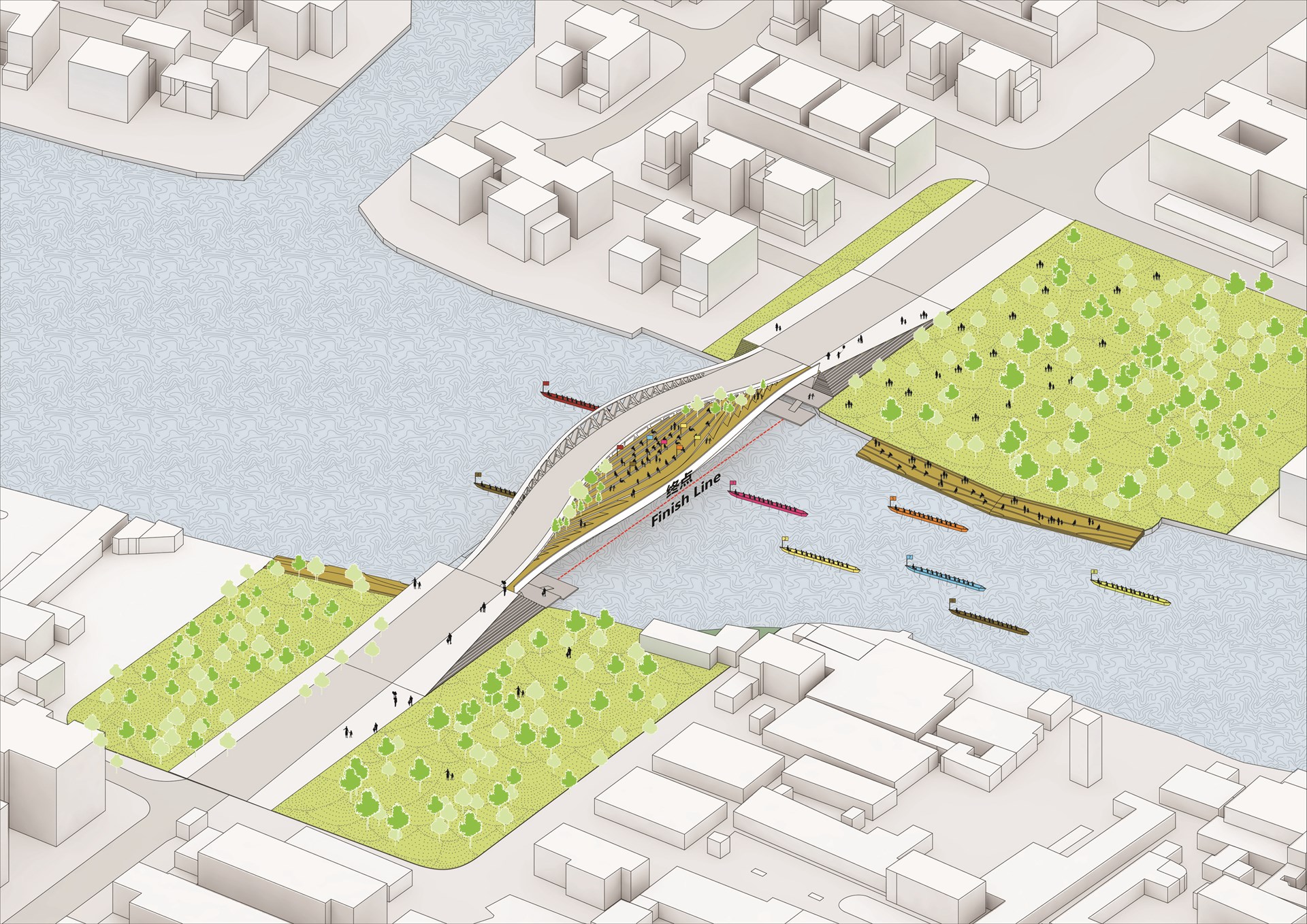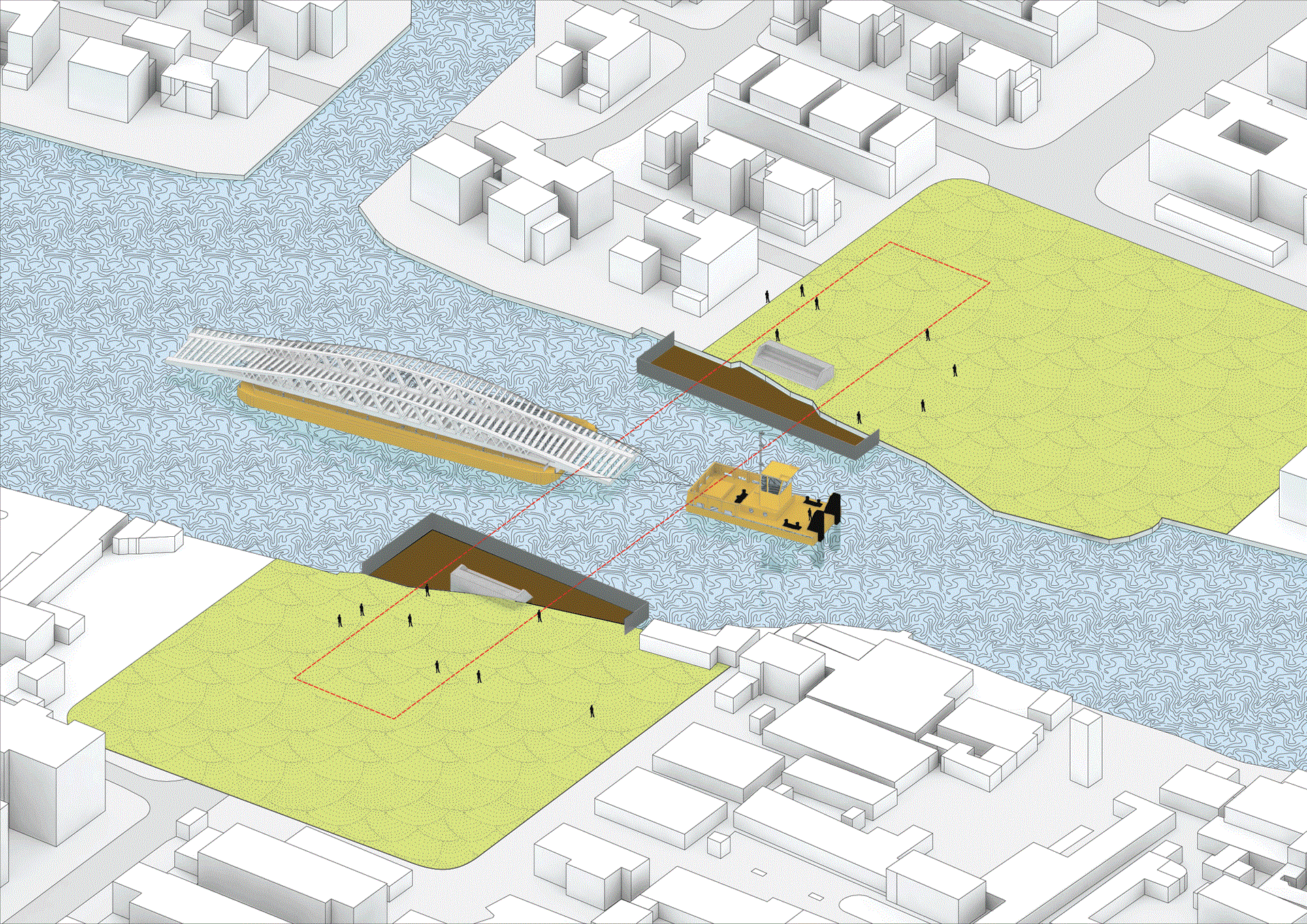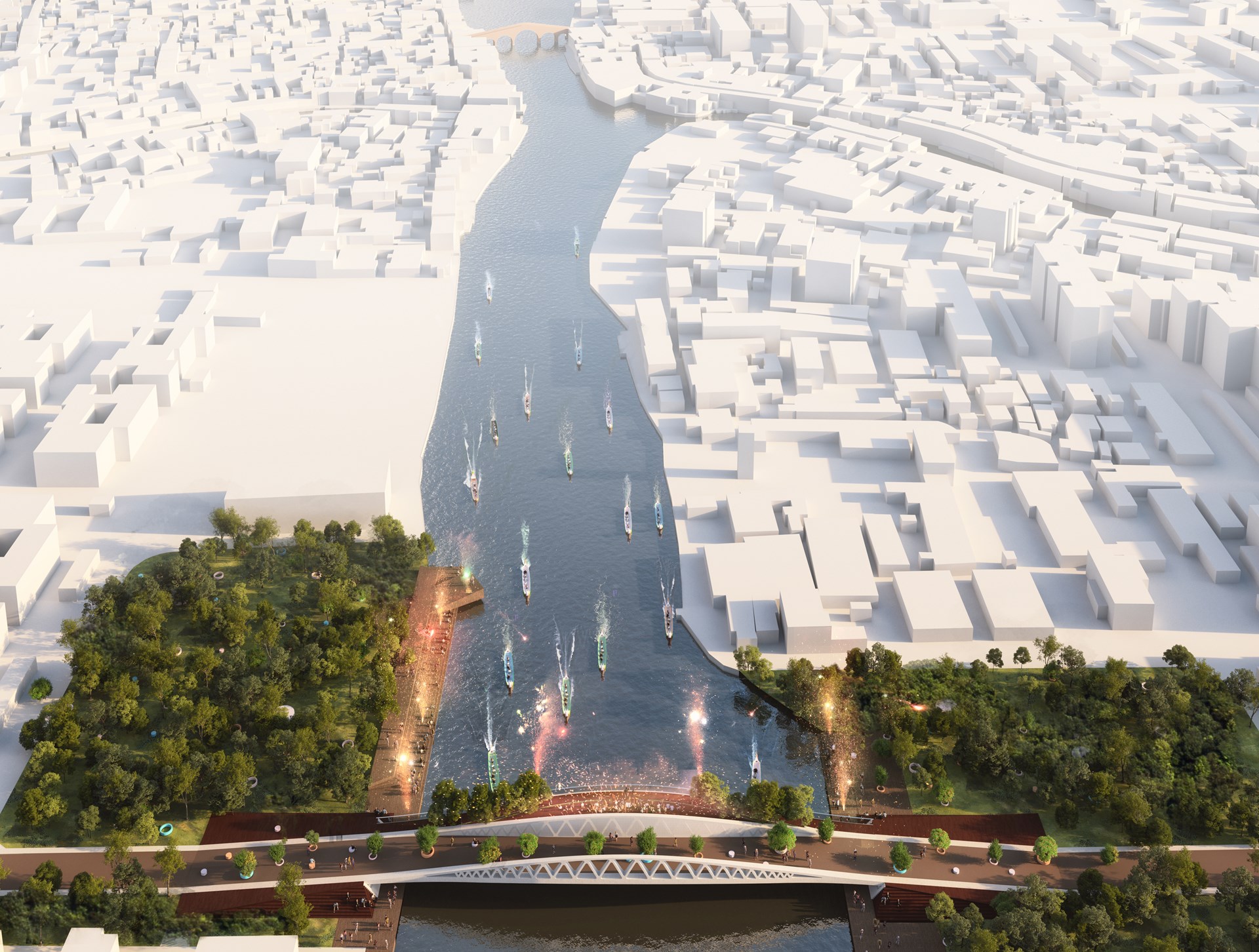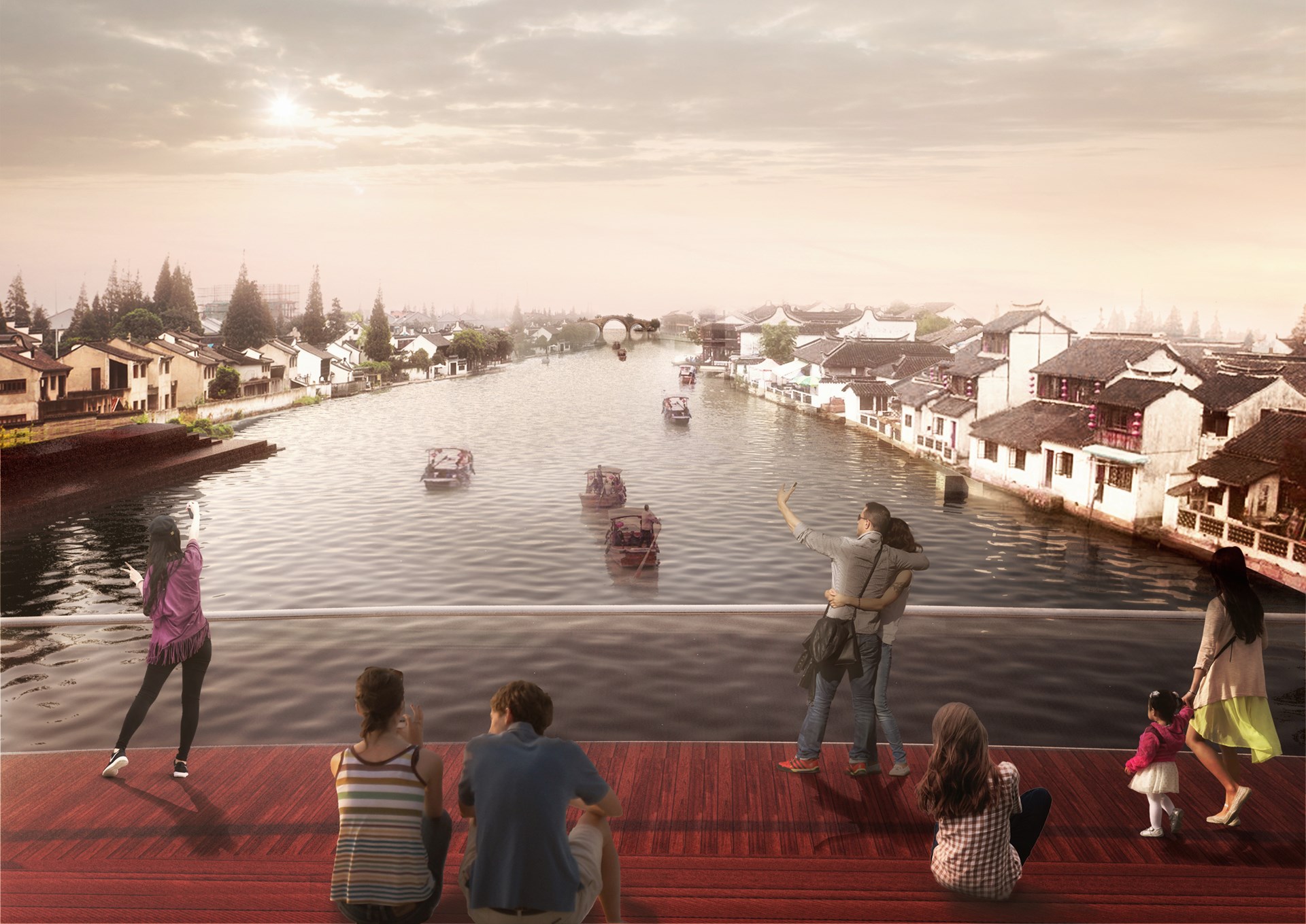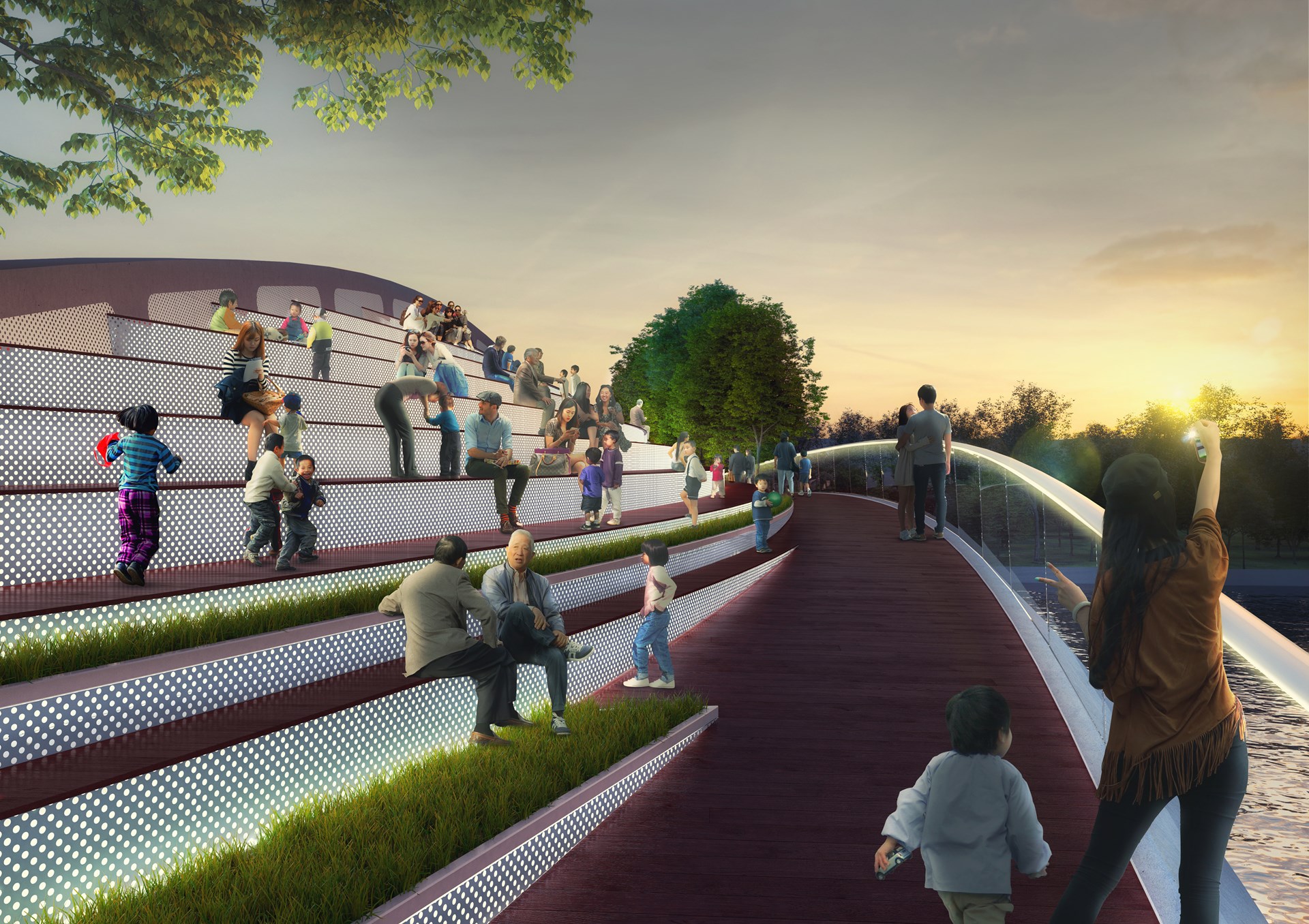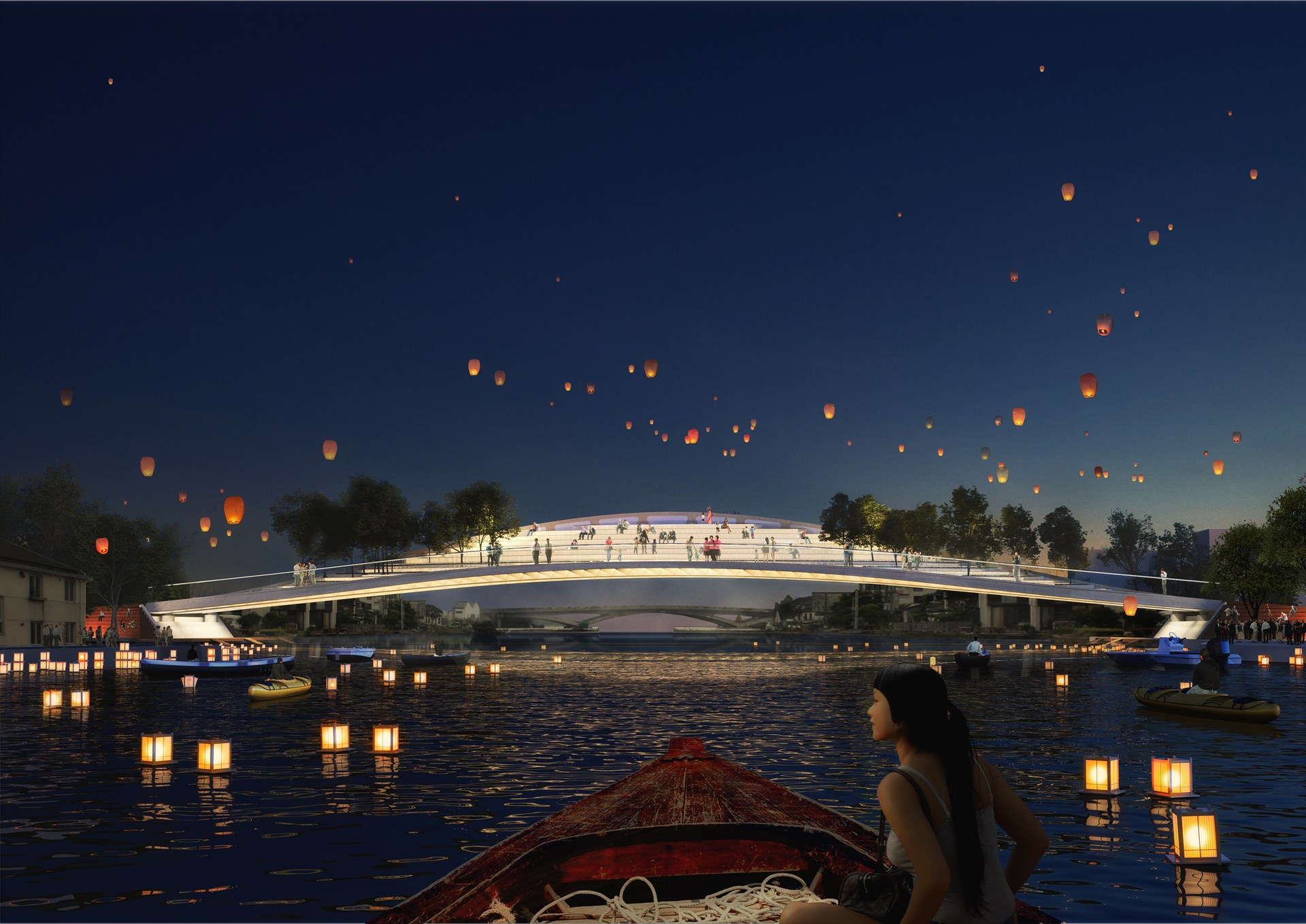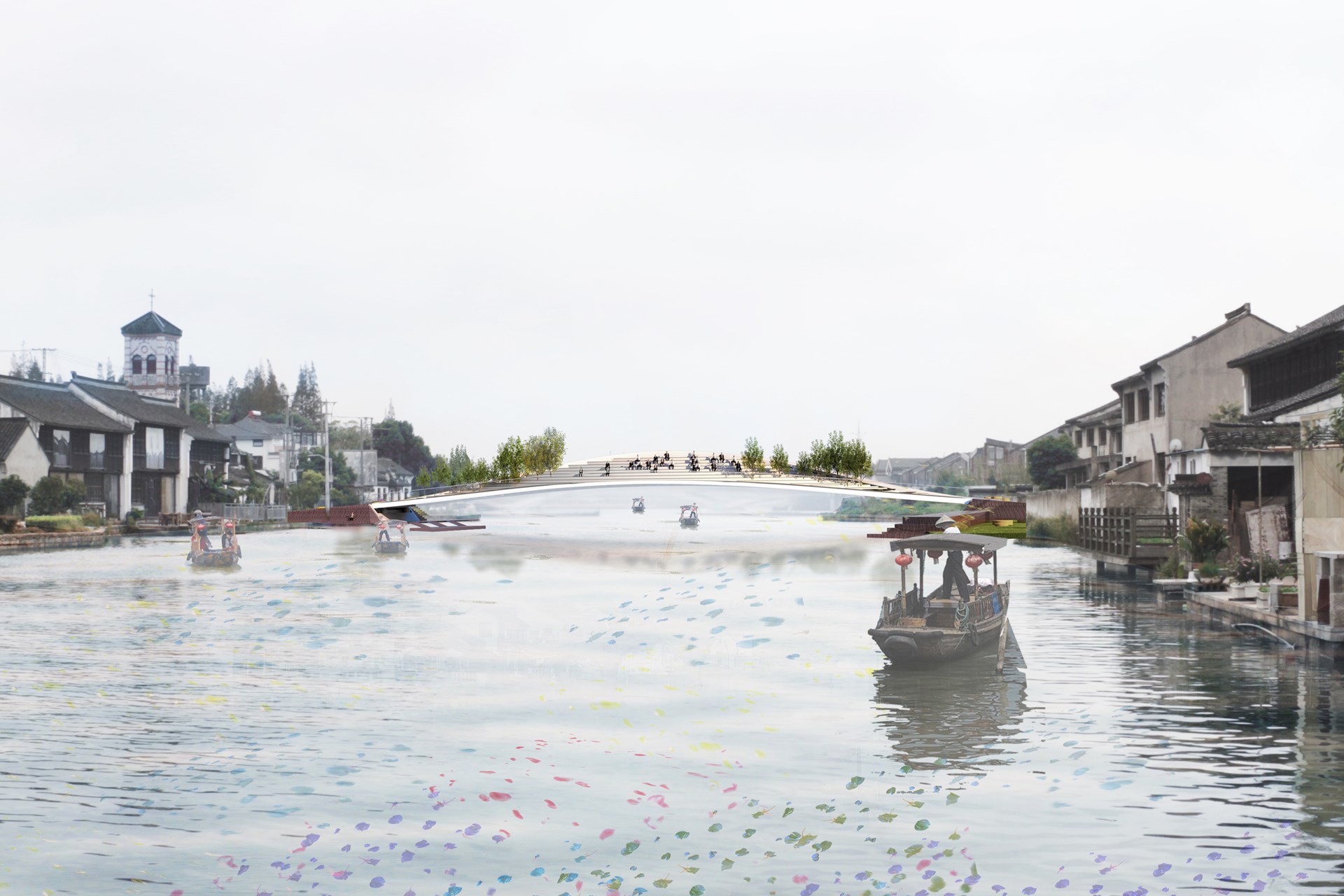 © all rights reserved