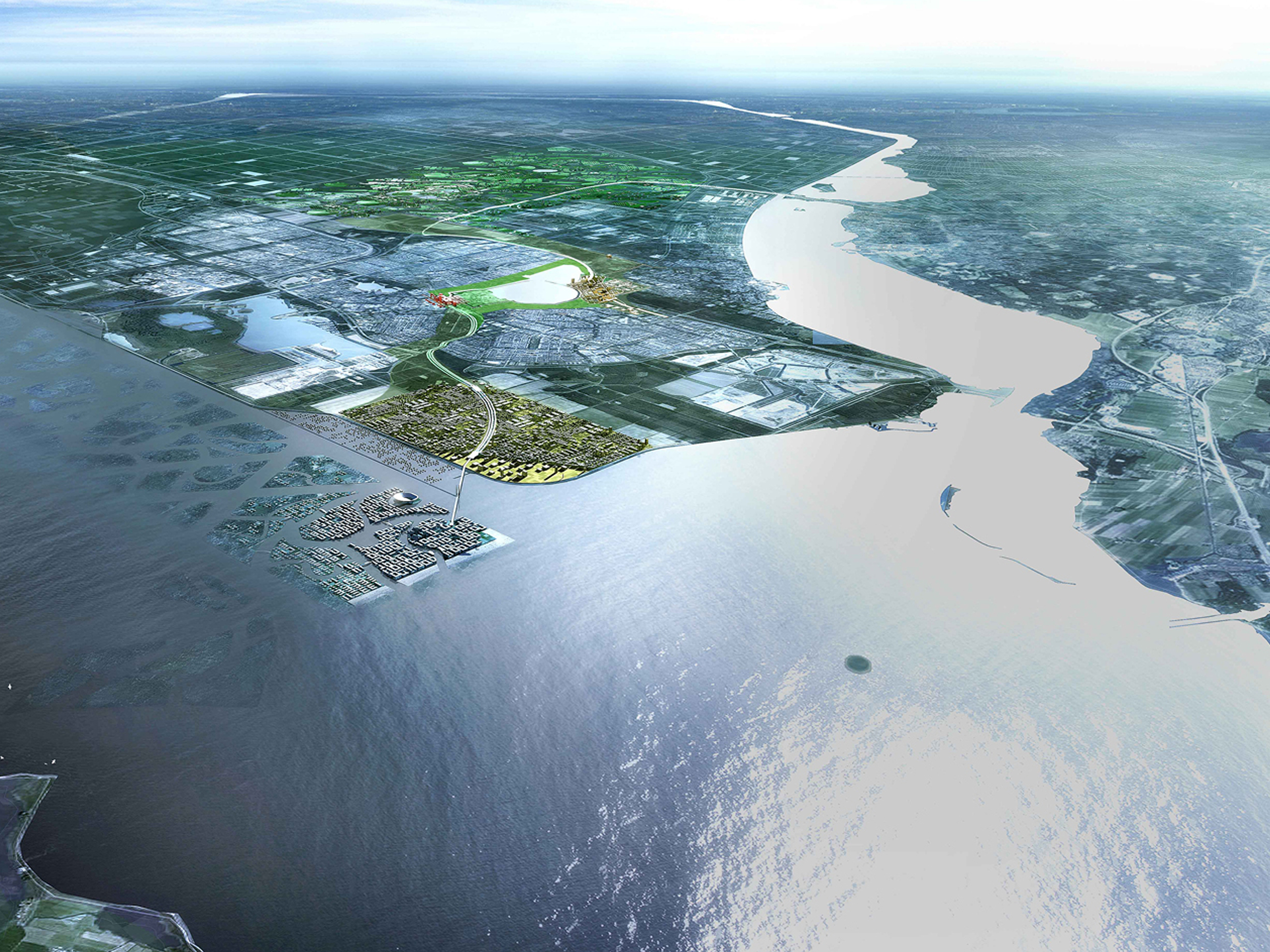 Almere 2030
MVRDV was commissioned by the City of Almere to design a conceptual vision for the city that will accommodate its growth, including 60,000 housing units and 100.000 jobs. The project is more than an urban masterplan; it describes how the city can develop in economic, cultural and social terms. While the number of new houses proposed is impressive, it is not a quantitative effort; the main objective is the addition of new qualities.
Location

City

Almere

Year

2008

Client

Municipality of Almere

Status

In progress

Programmes

Themes
Dutch new town Almere plans to grow with 60,000 houses, 100,000 jobs, and all the related facilities by 2030. In doing so Almere will grow into the fifth-largest city in the Netherlands in an effort to reduce the pressures of expansion and to offer new qualities of life to the urbanised west of the Netherlands. MVRDV was commissioned to collaborate with the city to design a conceptual infrastructure vision to accommodate this growth. The growth will take place in four main areas: Almere IJ-land, a new island off the coast in the IJ-lake, Almere Pampus, a neighbourhood focussed on the lake and open to experimental housing, Almere Centre, an extended city centre surrounding the central lake, and Almere Oosterwold, an area devoted to a more rural and organic urbanism. Together the proposals form the new framework to guide the growth of the city until 2030.
'"The infrastructural vision for Almere is more than an urban masterplan'…" says Adri Duivesteijn, city councillor of Almere; "…it describes how the city can develop in economic, cultural and social terms. The expansion is not a quantitative effort. Even though the number of 60,000 new homes is impressive, the main objective is the addition of new qualities to the area. Almere wants to serve the demand of the conurbation of the Randstadt, and at the same time needs the chance to develop into an ecological, social and economically sustainable city". Currently, Almere is a city with 185,000 inhabitants, 30 years ago it was an empty stretch of land reclaimed from the sea. The growth will preserve and further expand Almere''s model of a poly-nuclear city. It will diversify the existing city by adding various densities, programs and characters that do not exist yet is the current situation.
The vision consists of four major development areas, each with their own character, logic and identity. These areas are connected by an infrastructural axis which also connects the metropolitan area of Amsterdam with Almere. Between the two cities, the Almere IJ-land (referring to IJ-lake) is a connector, literally as well as in economic and cultural perspective. The axis then leads to Almere Pampus, Almere Center and Almere Oosterwold in the east and will in future be continued to connect with Utrecht.
© all rights reserved