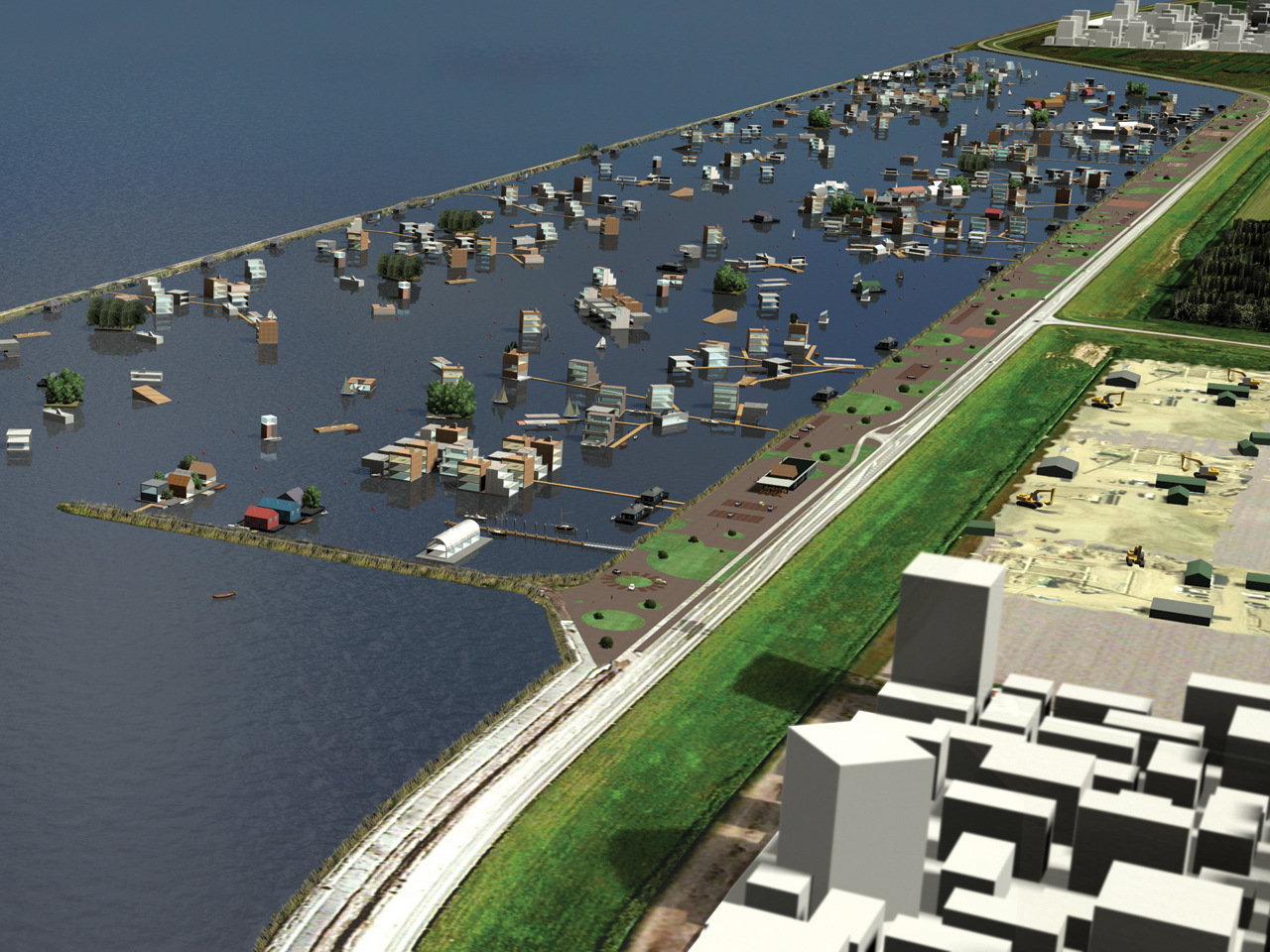 Pampus Harbour
Pampus Harbour is a strategic location between Almere and Amsterdam, which will become a waterfront colony, in keeping with MVRDV's visionary plans for the Amsterdam-Almere area development. This unusal context, of relative freedom compared to the rest of the country, opens new possibilities for living typologies. This study proposes 500 floating houses, which allow for maximum individuality and freedom. The settlement is entirely floating and also moveable.
Location

City

Almere

Year

2006

Client

Het Oosten Kristal, Amsterdam and Municipality of Almere

Status

Design

Programmes
Pampus Harbor is a little used 'port of refuge'. An escape area for ships, and a rough spot in the landscape where land reclamation has set the scene. It a strategic spot located between Almere and Amsterdam, which in the future will transform into a waterfront colony within the visionary plans of the development of the Amsterdam-Almere area. This context and the character of the location are the basis for developing a specific living typology for people who are drawn to an environment with more freedom, a certain roughness and independence: a water colony as a settlement with self constructed dwellings.
The study proposes 500 floating houses, which give a maximum of individuality and a sense of freedom created by the way the individual houses are positioned. The settlement is floating entirely and therefore movable. This way it is for instance possible to anticipate on future changes in planning.
Based on several floating techniques and organization principles, five typologies have been developed with a maximum relation to the water. The diversity of the environment can be increased by adding floating gardens to develop the ecology and also for common use.

Visit the project website: floatinglife.org
© all rights reserved