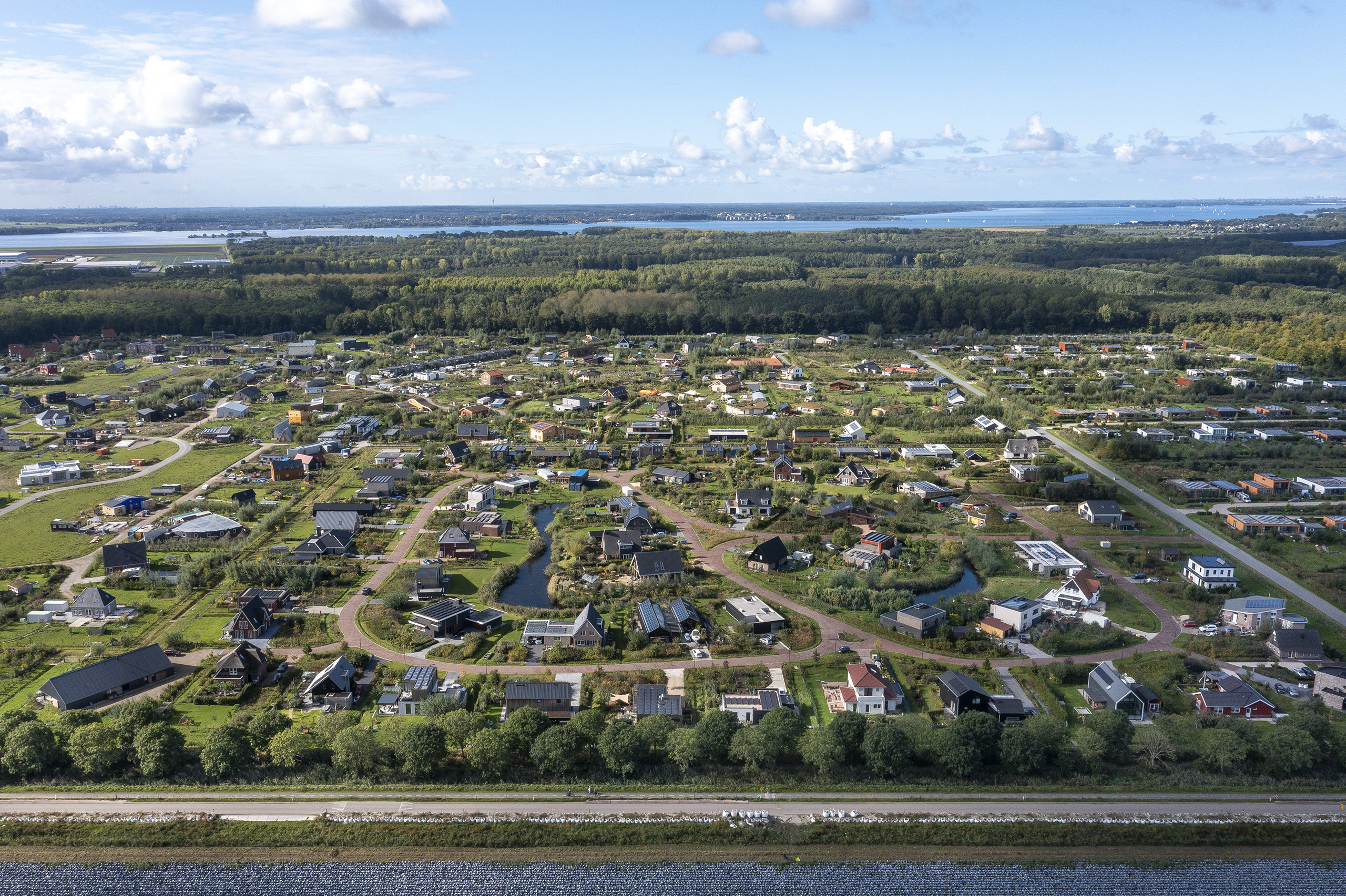 Almere Oosterwold
In cooperation with the city of Almere and the Rijksvastgoedbedrijf, MVRDV present the development strategy for Almere Oosterwold. Free design and construction will transform an area of 43km2. Limits are set to ensure the rural character of the area is maintained: 18% construction, 8% roads, 13% public green, 2% water and 59% urban agriculture. An individual's creativity is limitless within this framework – who knows what forms the houses will take!
Location

City

Almere

Year

2011

Surface

43000000 m²

Client

Werkmaatschappij Almere Oosterwold/Municipality of Almere

Status

On site

Programmes

Themes
Freeland is proposed as a radically liberated place where you have the right to define your own living space. Freeland celebrates individual desire: You can build whatever you want; in whatever shape you like; you decide how to use your space and how to behave. You can build a home of your dreams – a dome, a castle, or a simple prefab house.

If you are happy living in a tent, that's okay too. One can call it I-Land. If you like, a software can help you to make your architecture and helps to realize ideas, the HouseMaker© will assist you in the design, arrangement and construction of the supplies and cost management.

It is a growing attempt to make a masterplan collectively. By giving these initiatives step by step a place, the area will gradually transform the existing situation to a diverse living and working landscape. Based on the existing qualities and conditions– roads, windmills, water channels, forest ridges, buildings, and the piping-system – it will evolve bottom-up. Freeland develops as a rich assemblage of originality where everything is possible, and where advanced urban planning is also very basic.


What could this liberated urbanism look like? How can we develop and expand the 'organic urbanism' as used in the previous and current initiatives? Can we then speak of an evolutionary urbanism?

Freedom goes hand in hand with responsibilities as well. Of course Freeland does not exist outside law – it is not a complete anarchy. It is based on common sense: you can do whatever you want, but do not harm others. By not only developing your own plot, but also all the necessary components around it, including infrastructure, energy supply, waste disposal, water storage, and public parks, you do not only build your own home, but you also contribute to the development of your neighbourhood and your part of town.. The principle is simple: "You can do (almost) everything you want, but you have to organize everything by yourself." This gives room for (almost) all possible initiatives.


By surrounding each development with a green ring of urban agricultural and public or private green, city and landscape are mixed and creates a continuous green landscape. It prevents the closing up of the landscape, but creates a continuous open space, with surprising shapes, directions and interpretations. This allows for the development of a 'productive landscape' for the production of food, energy, water reception and purification, etc. After decades of scale enlargement of agriculture, which have led to an increased distance between production and consumer (physical and psychological), the transformation of this landscape is deployed on downscaling.
It redefines what the Government should do and what can be left to the future residents. It allows that they collectively create their environment and a part of the city. A participatory and adaptive urbanism, based on a process with an open end. An urbanism as a form of 'crowd planning 'arises based on 'swarm intelligence', where common components can be developed only if they are needed. Possibly even with crowd funding for the development of common and large-scale components when desired or needed.
Freeland steps away from governmental dictate and invites organic urban growth, stimulating initiatives by which inhabitants can create their own neighbourhoods including public green, energy supply, water management, waste management, urban agriculture and infrastructure.

It is an unexpected urbanism and a world of surprises of a rich collection of houses and all other initiatives appears. A city that is not predominated by 'structure'. A city that we develop all together over time. Where facilities are developed by individuals, collectives and public organizations. The absence of zoning allows for rich and exciting program, providing diversity and liveliness at all times.

It is a next step in evolutionary urban development. It introduces a radical new model within the current urban planning, totally oriented on the user and totally flexible by which the area will be transformed into a differentiated, experimental and surprising urban areas.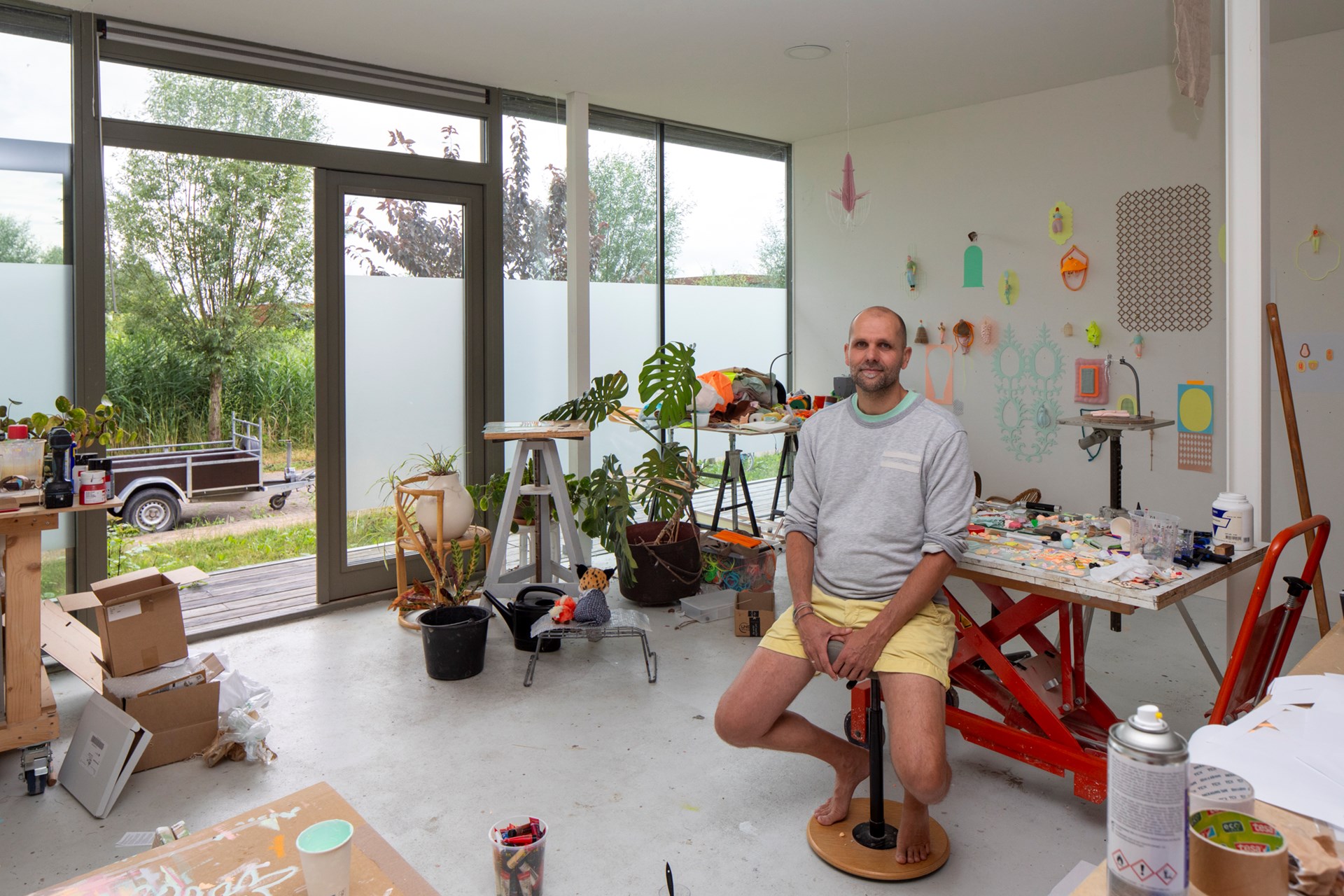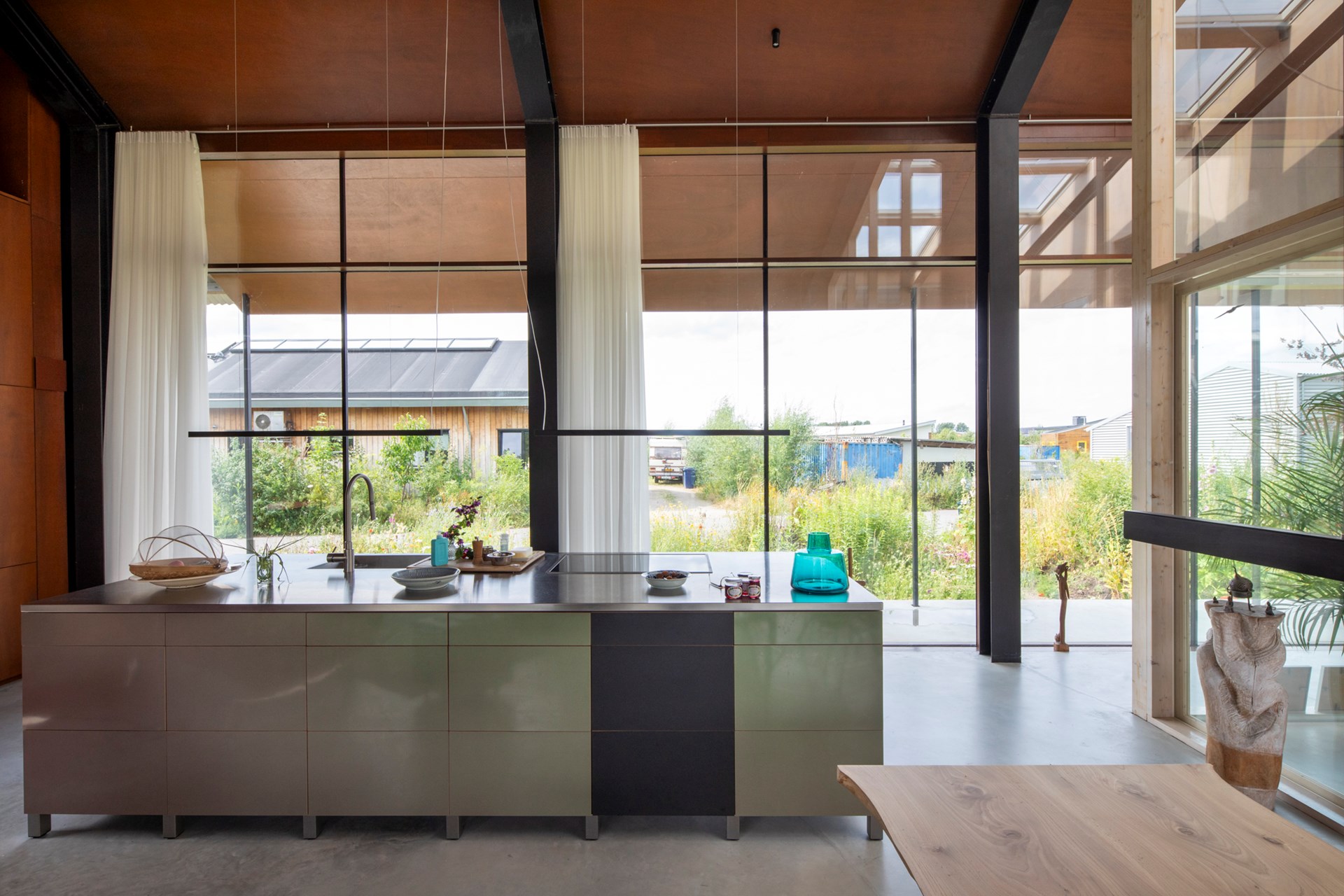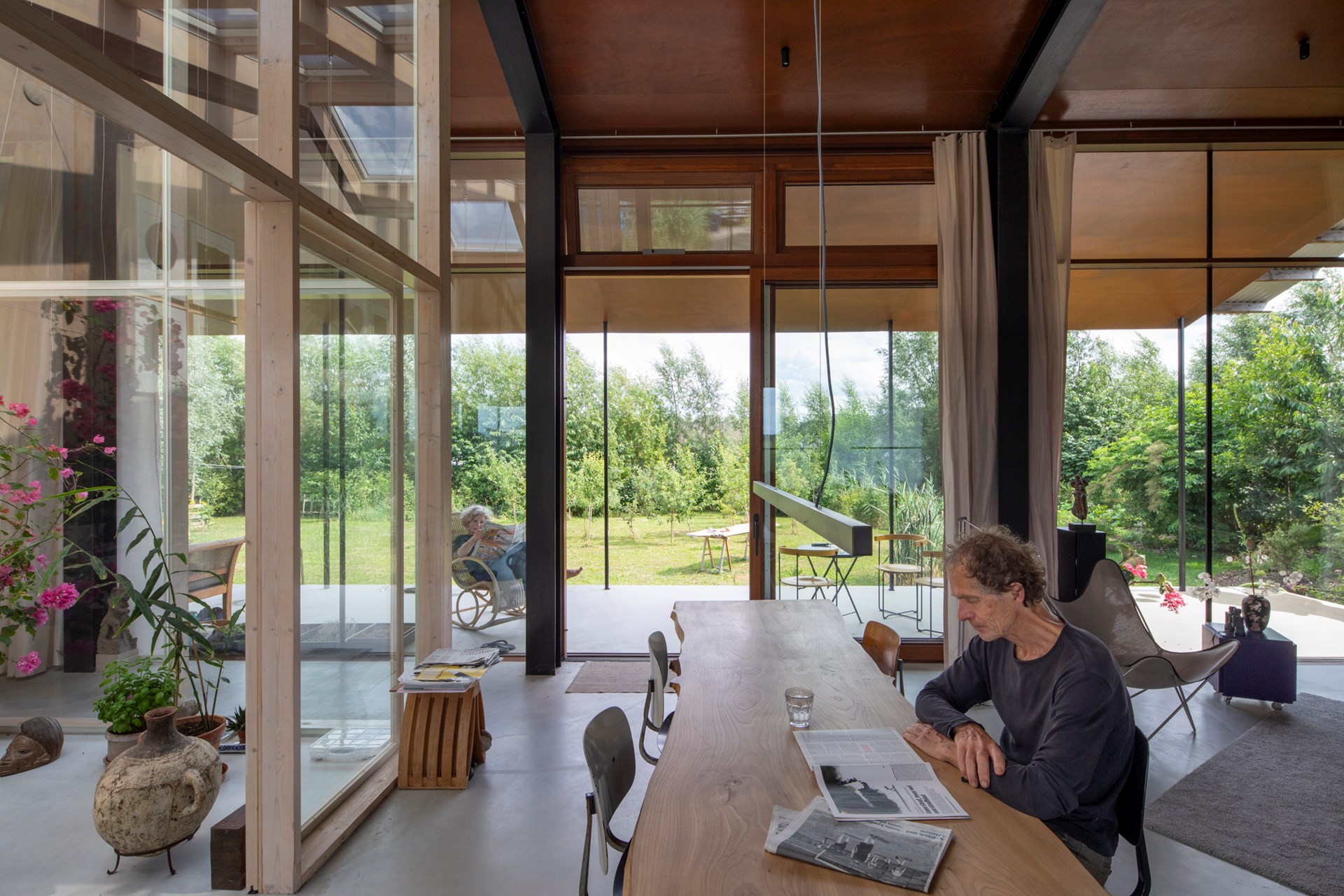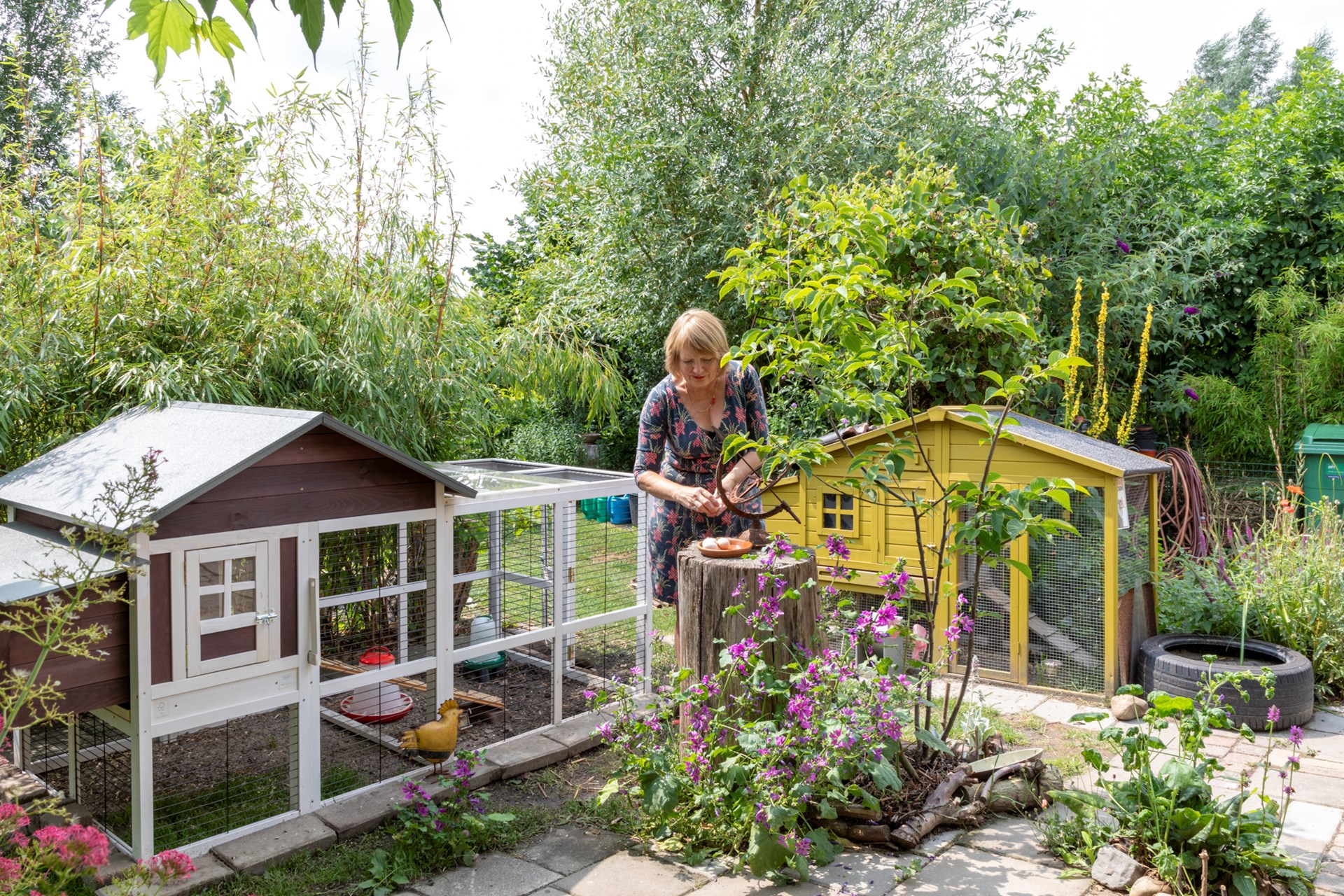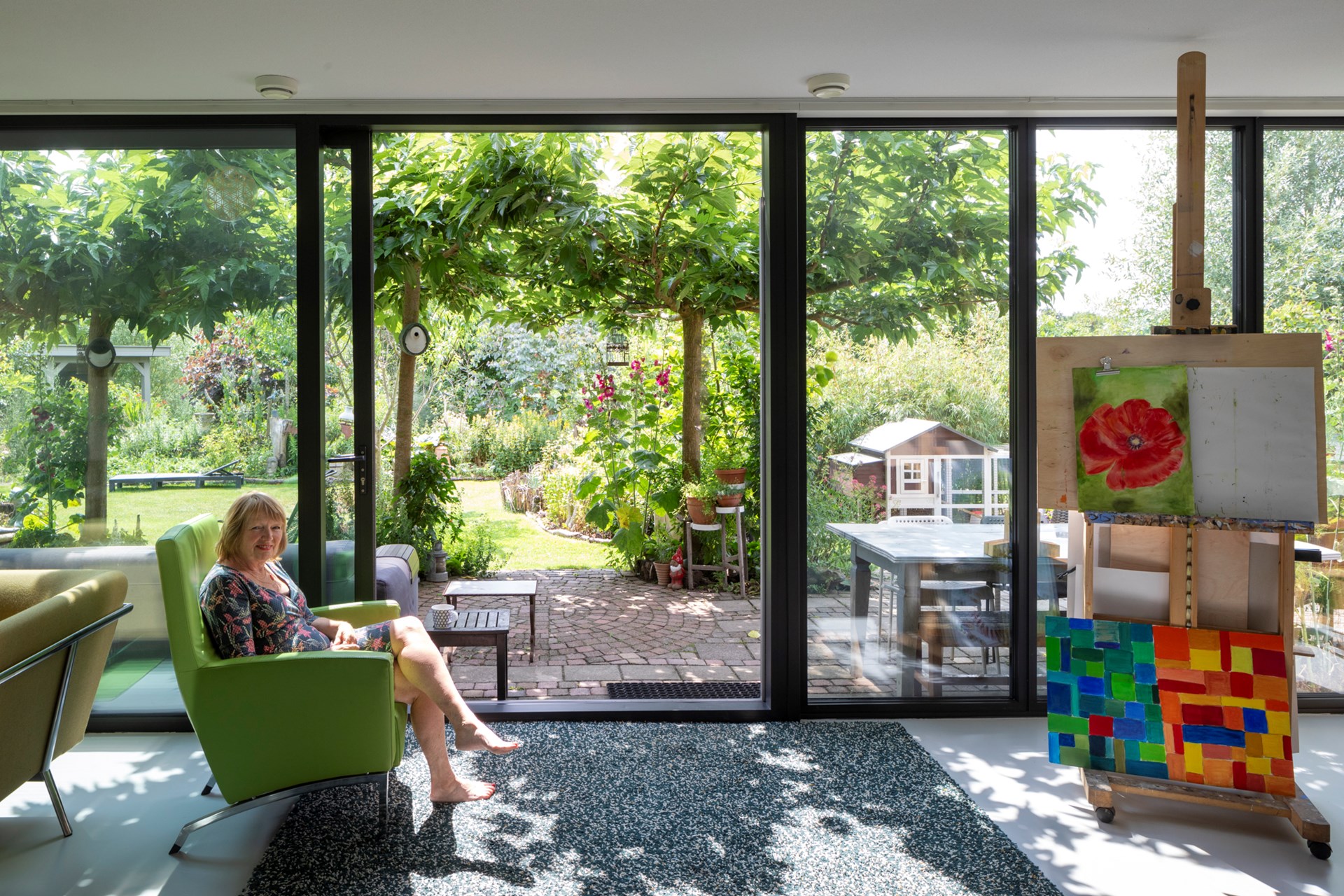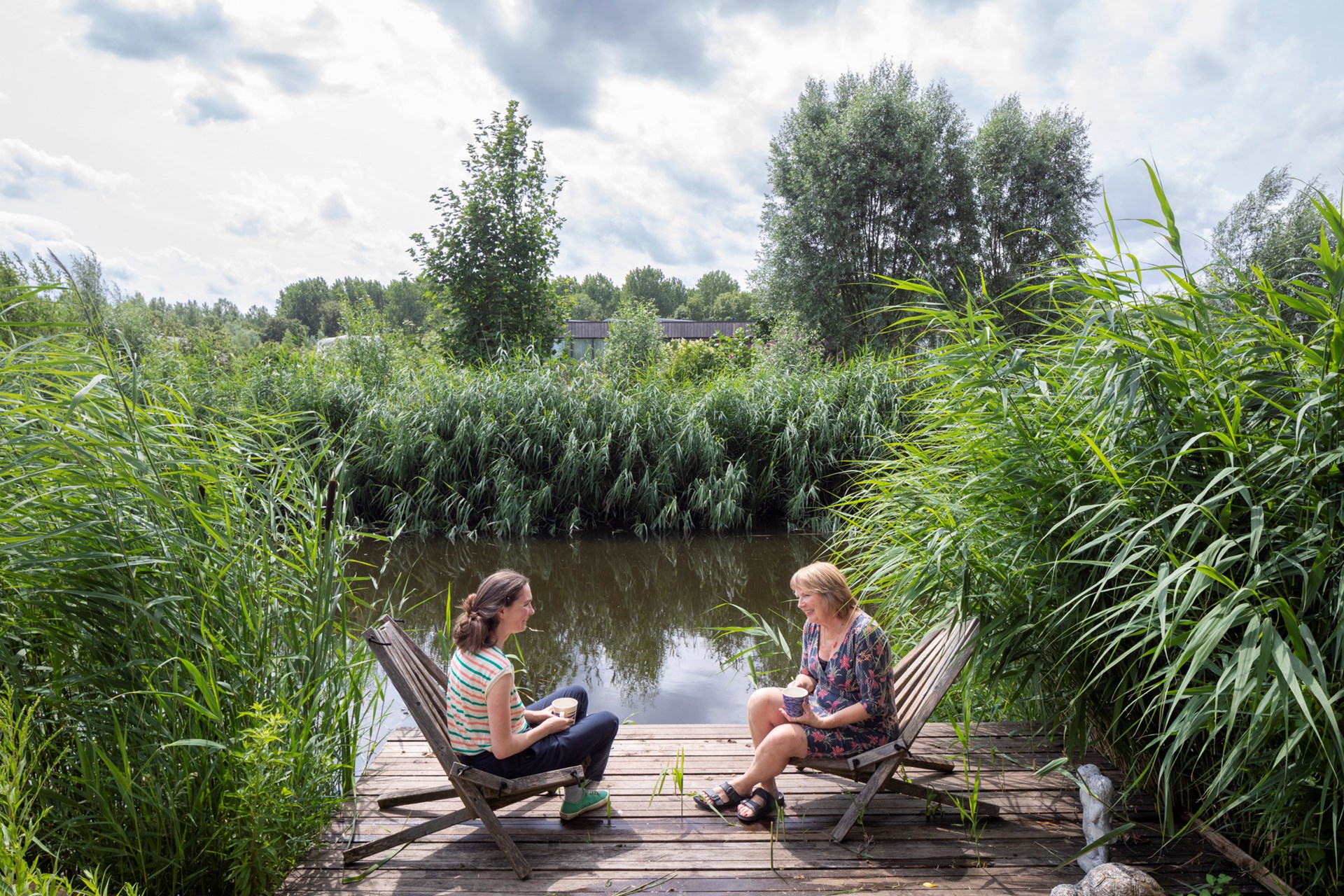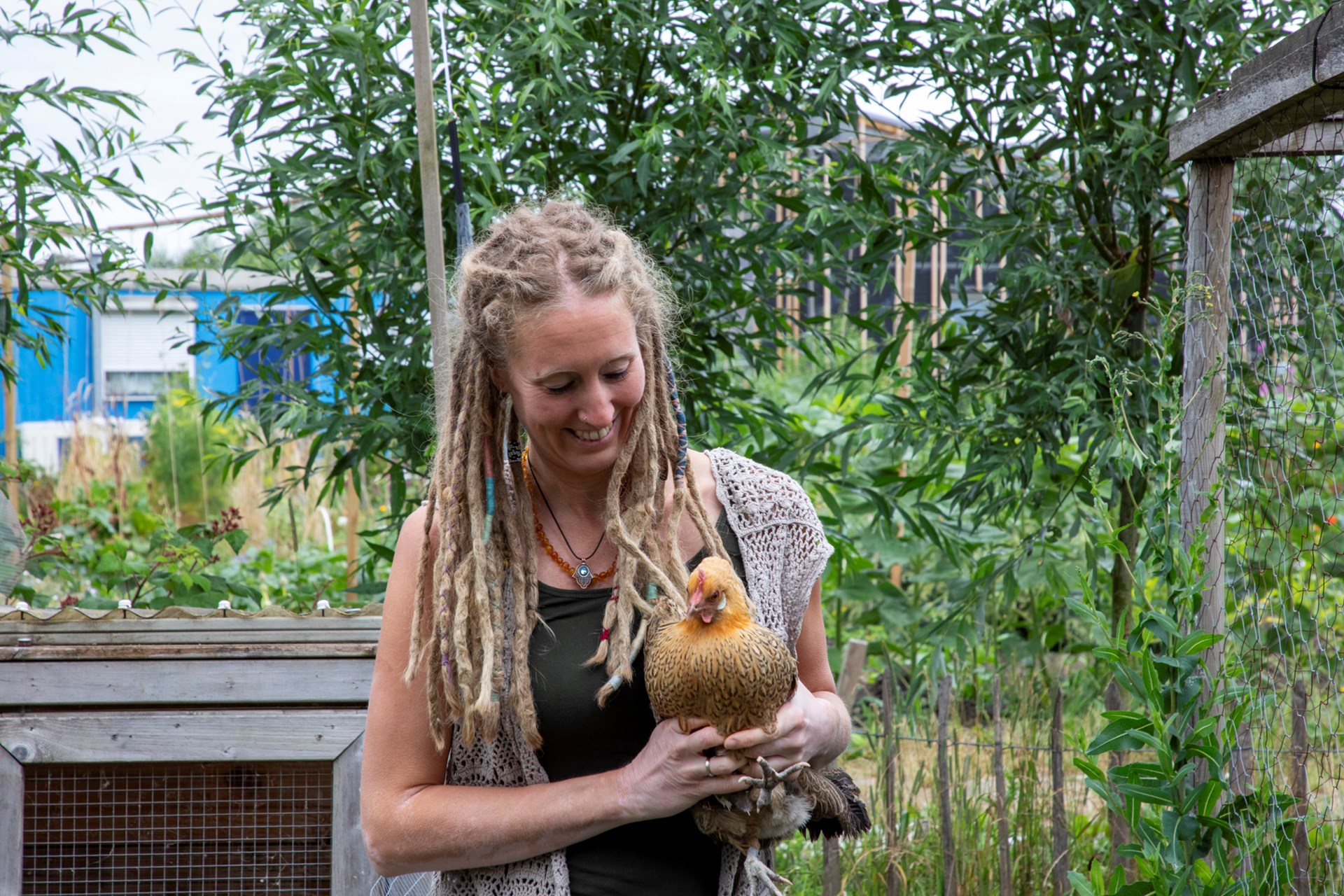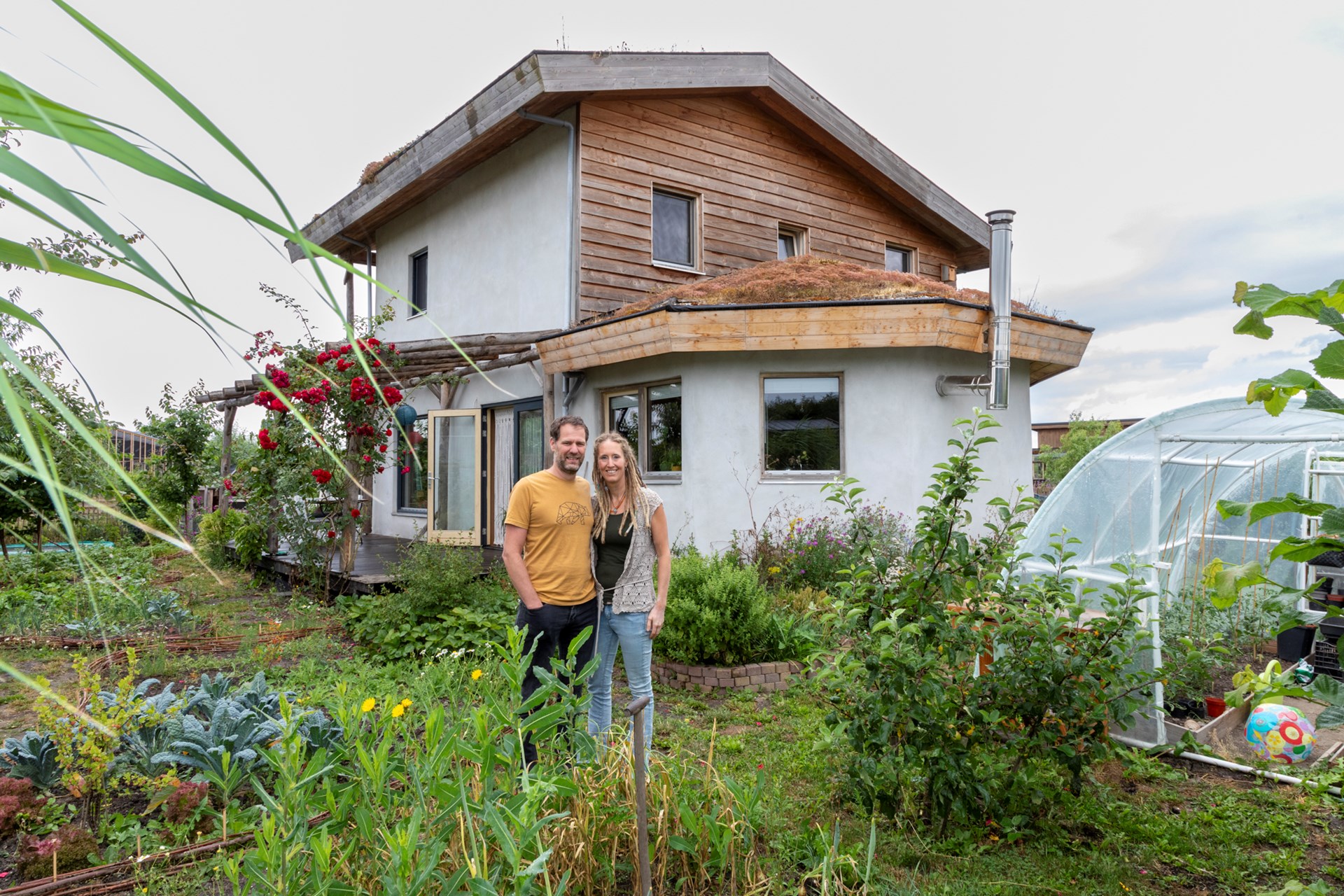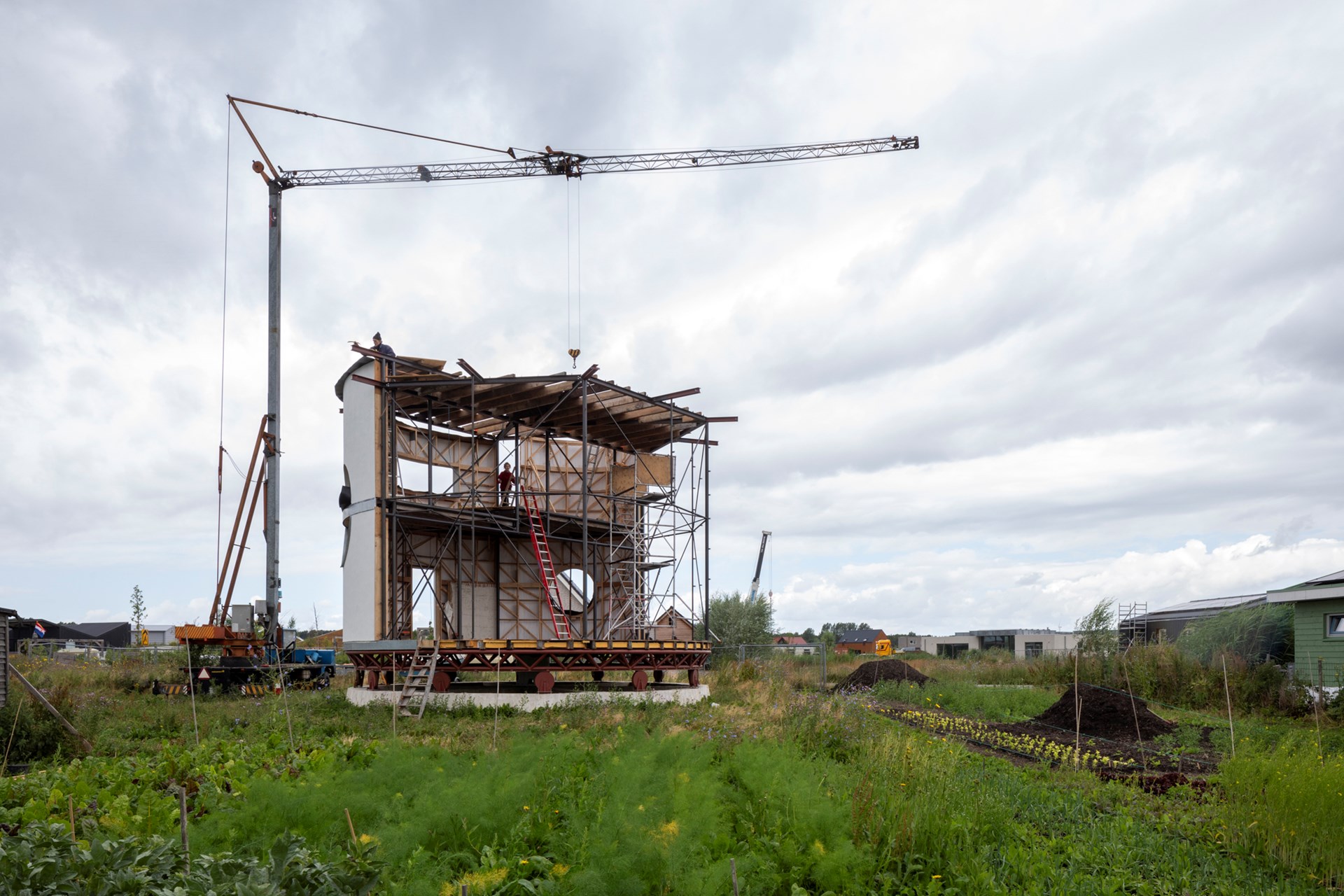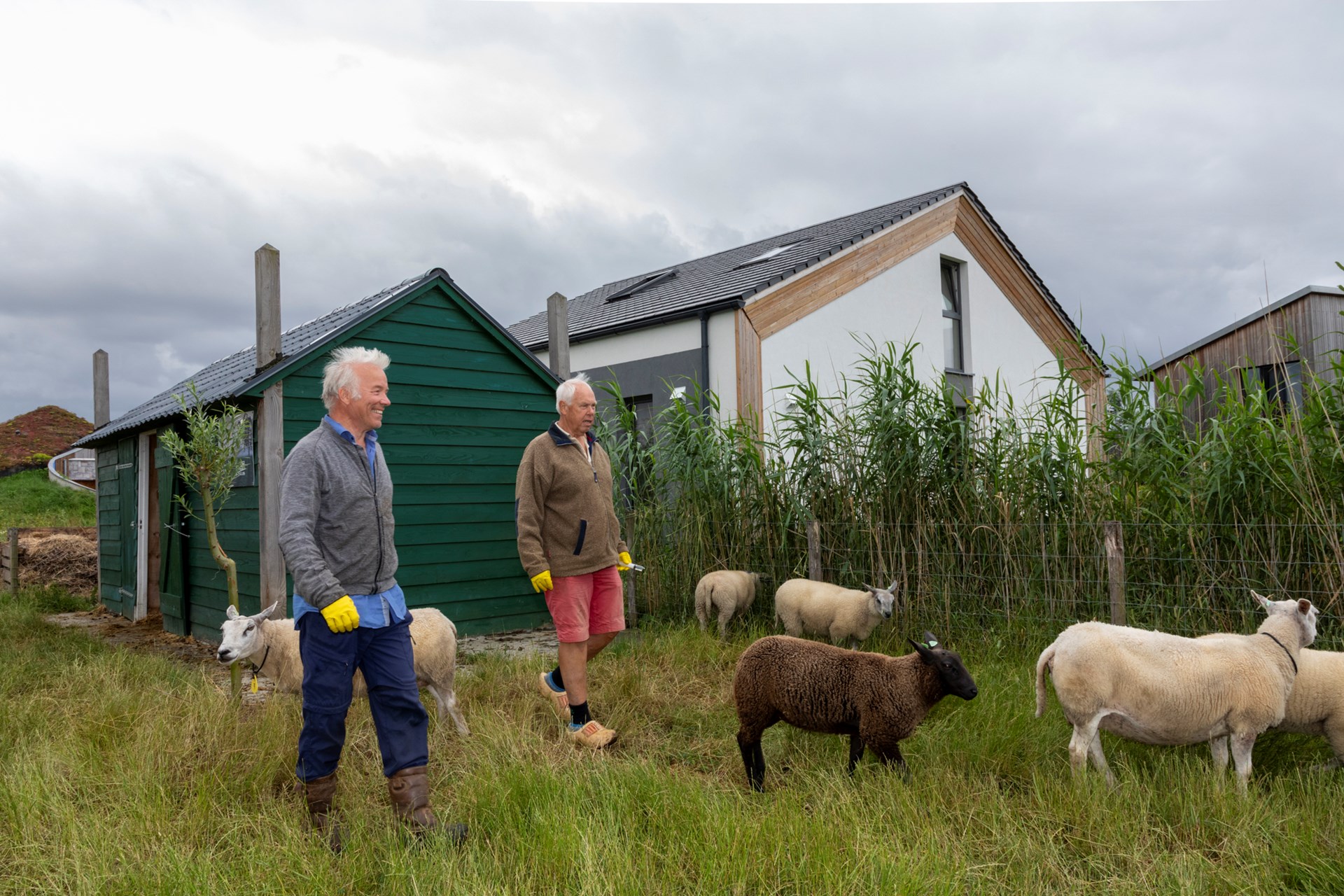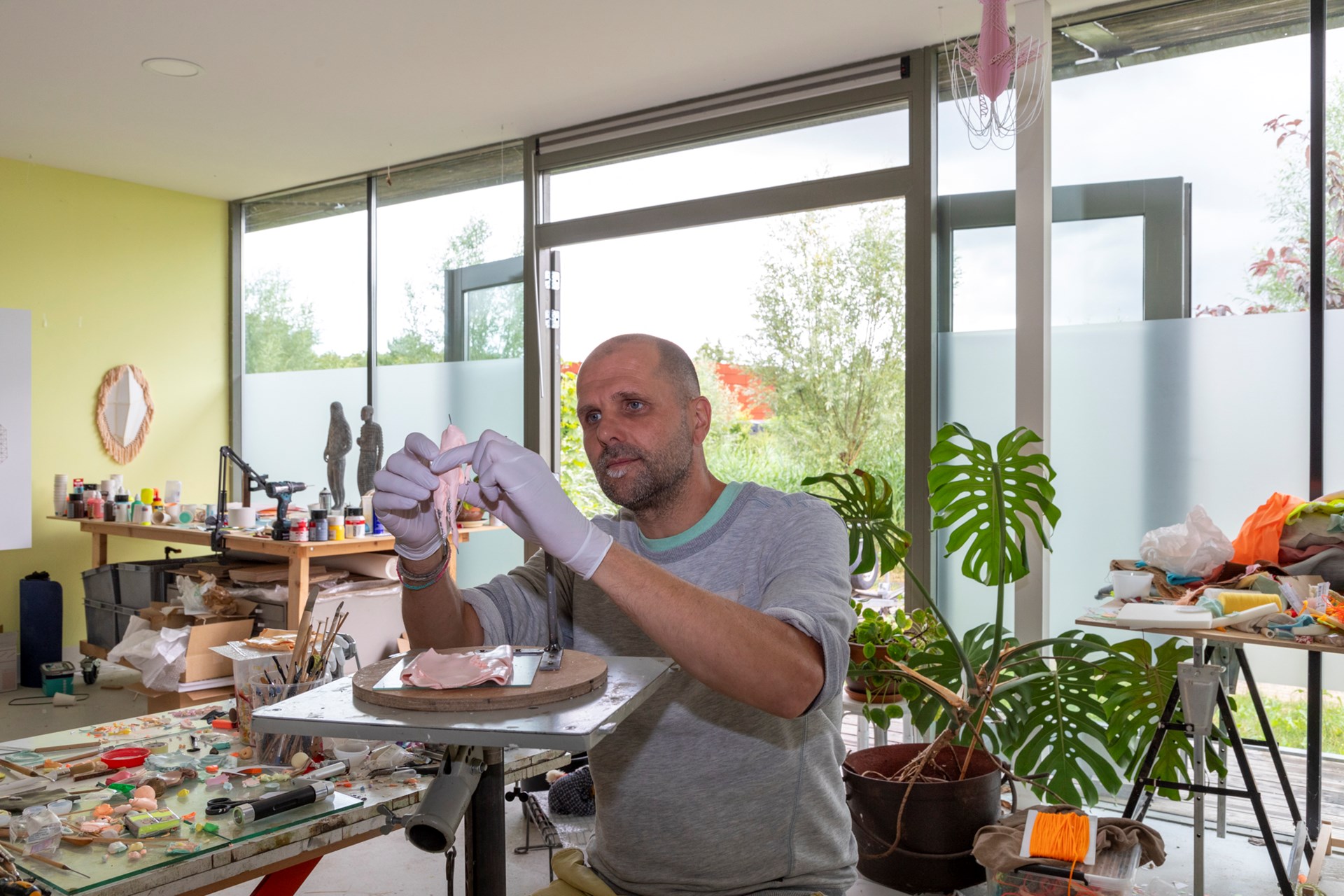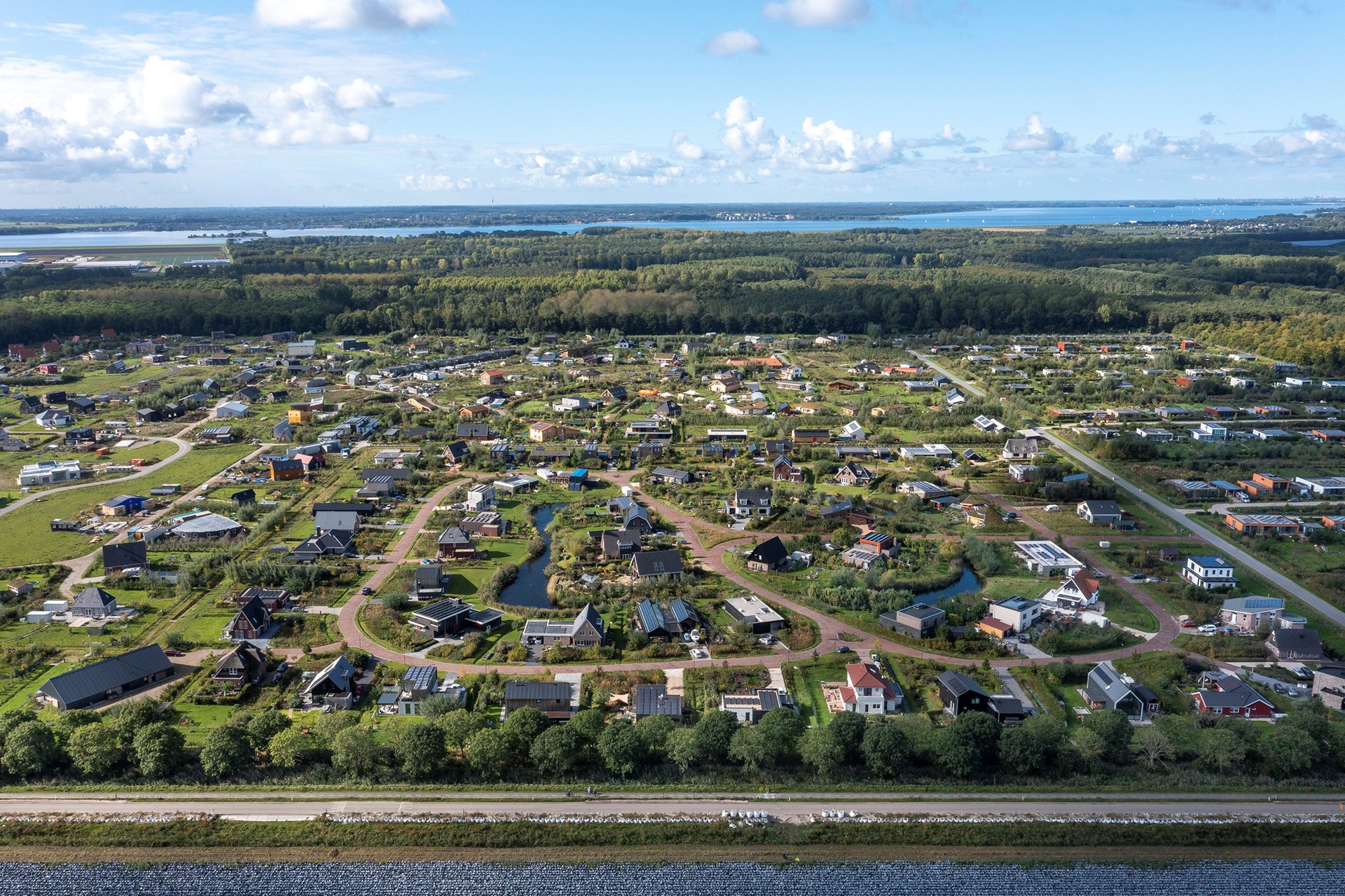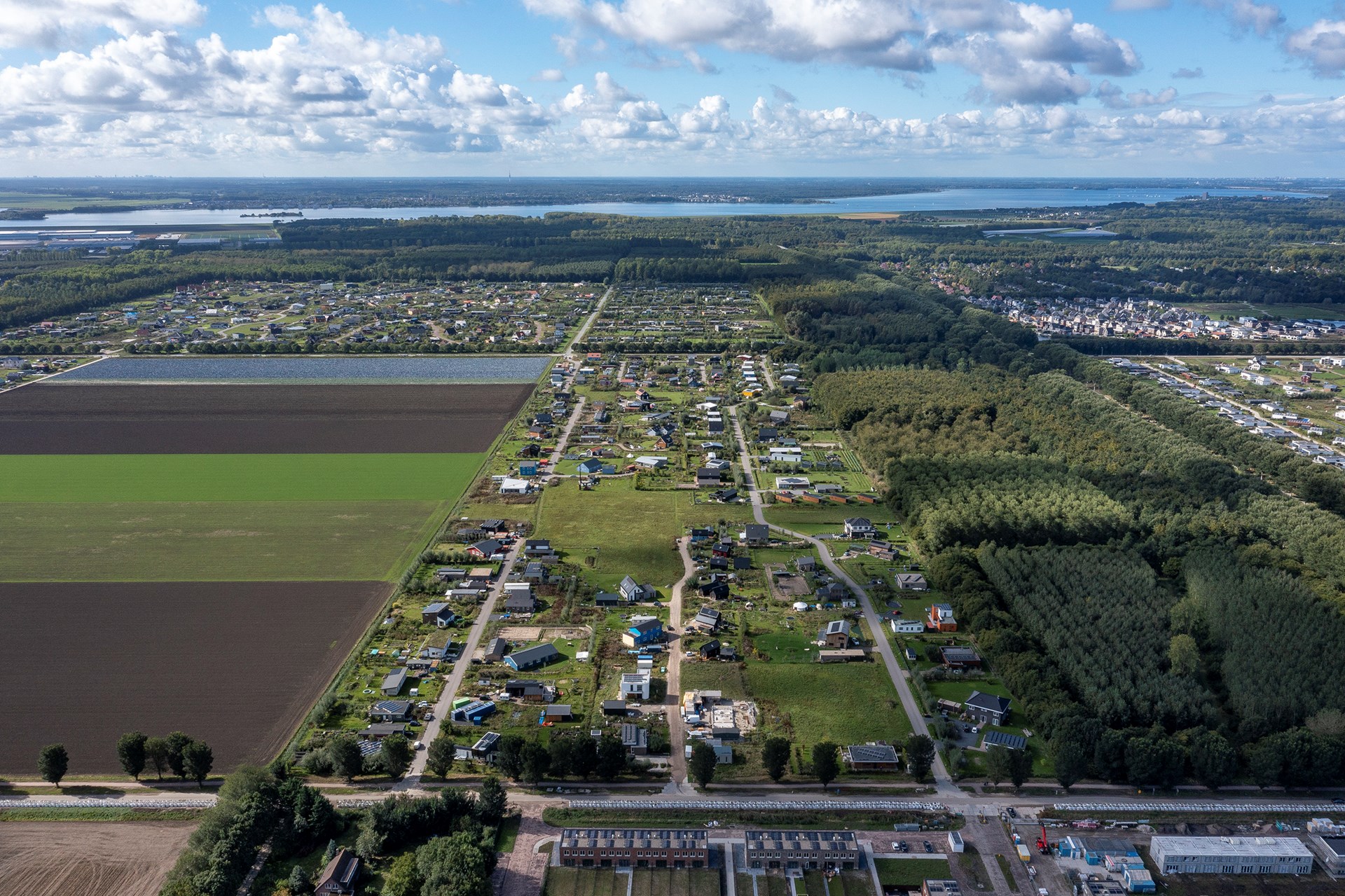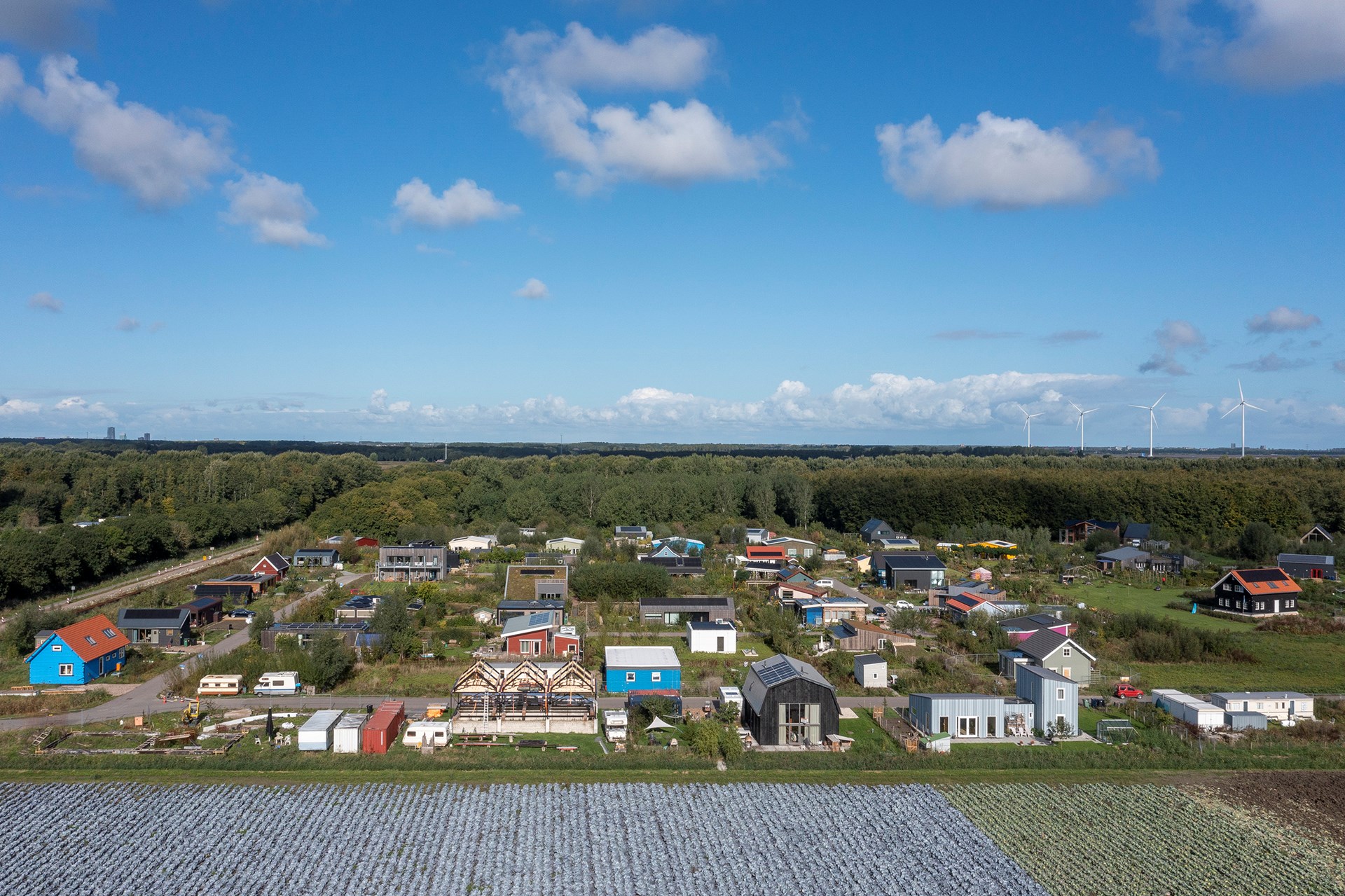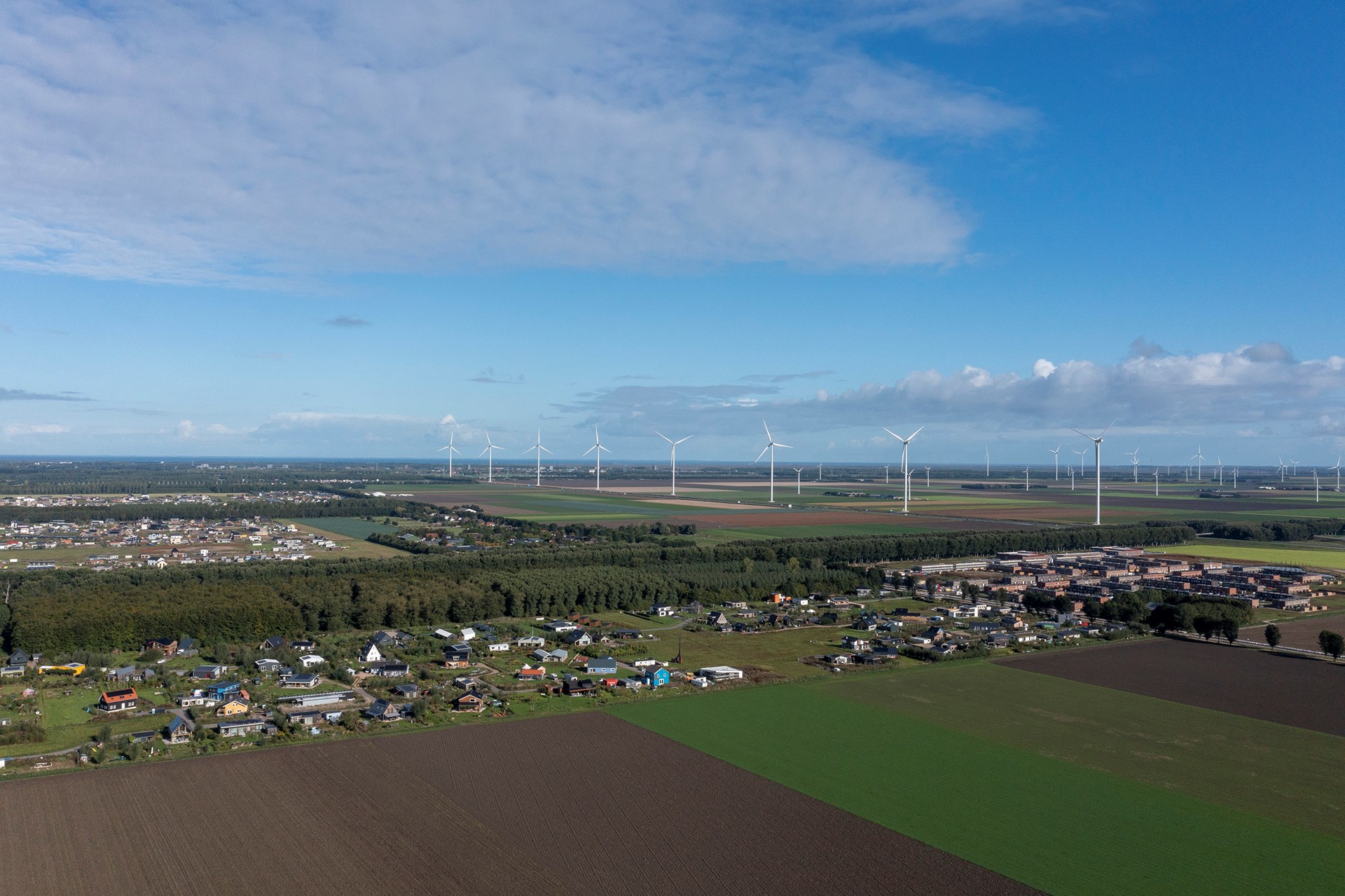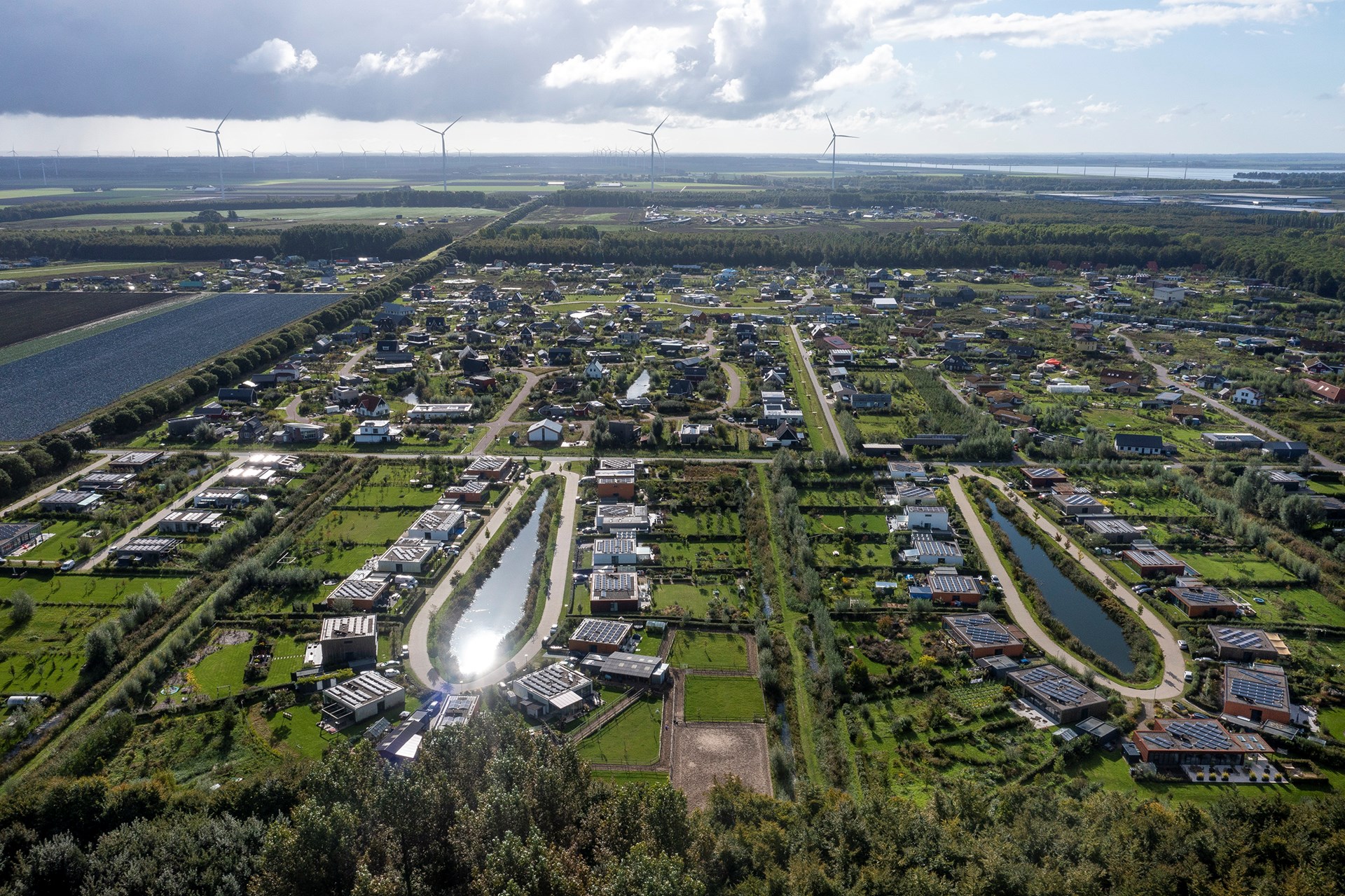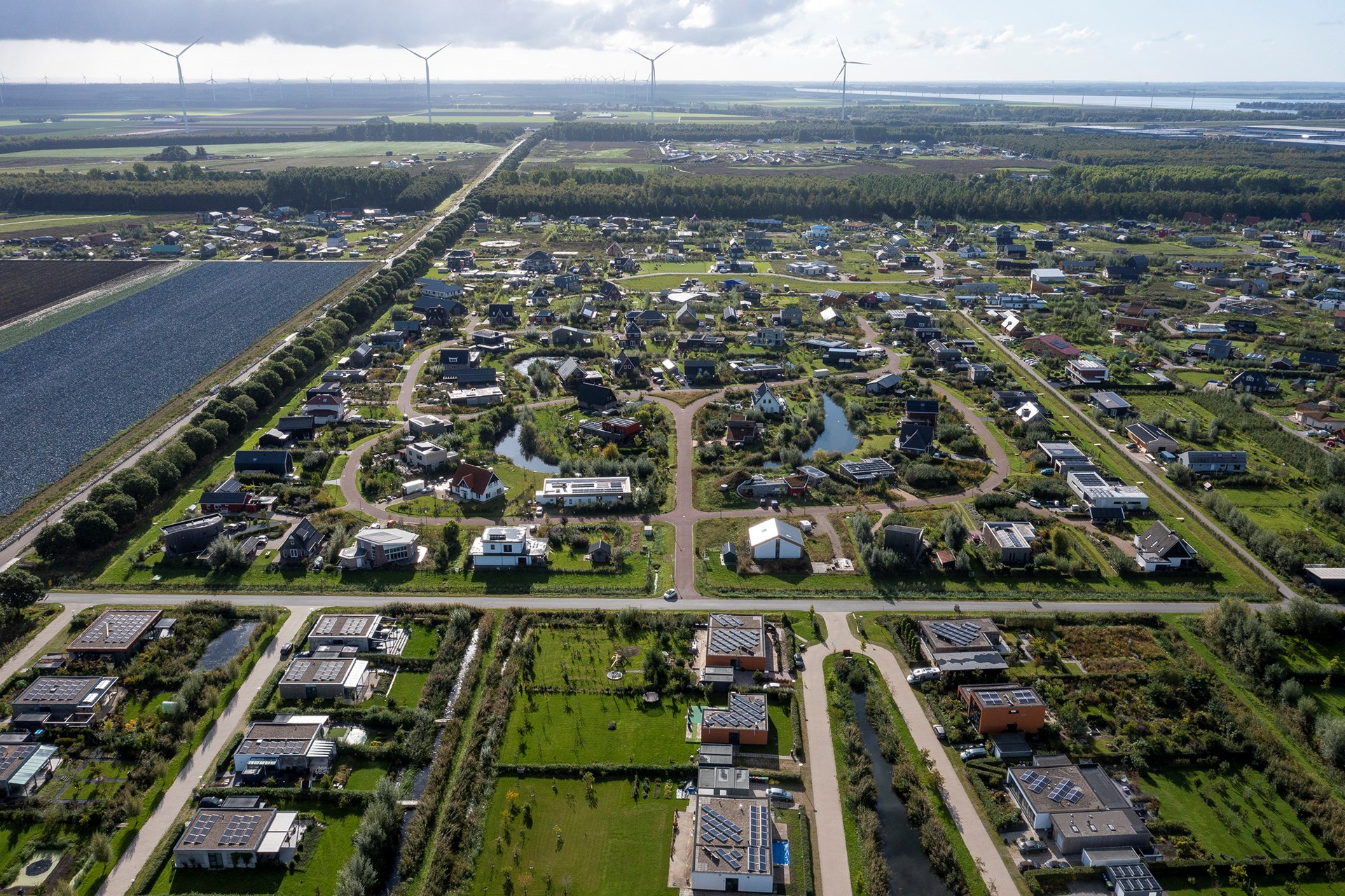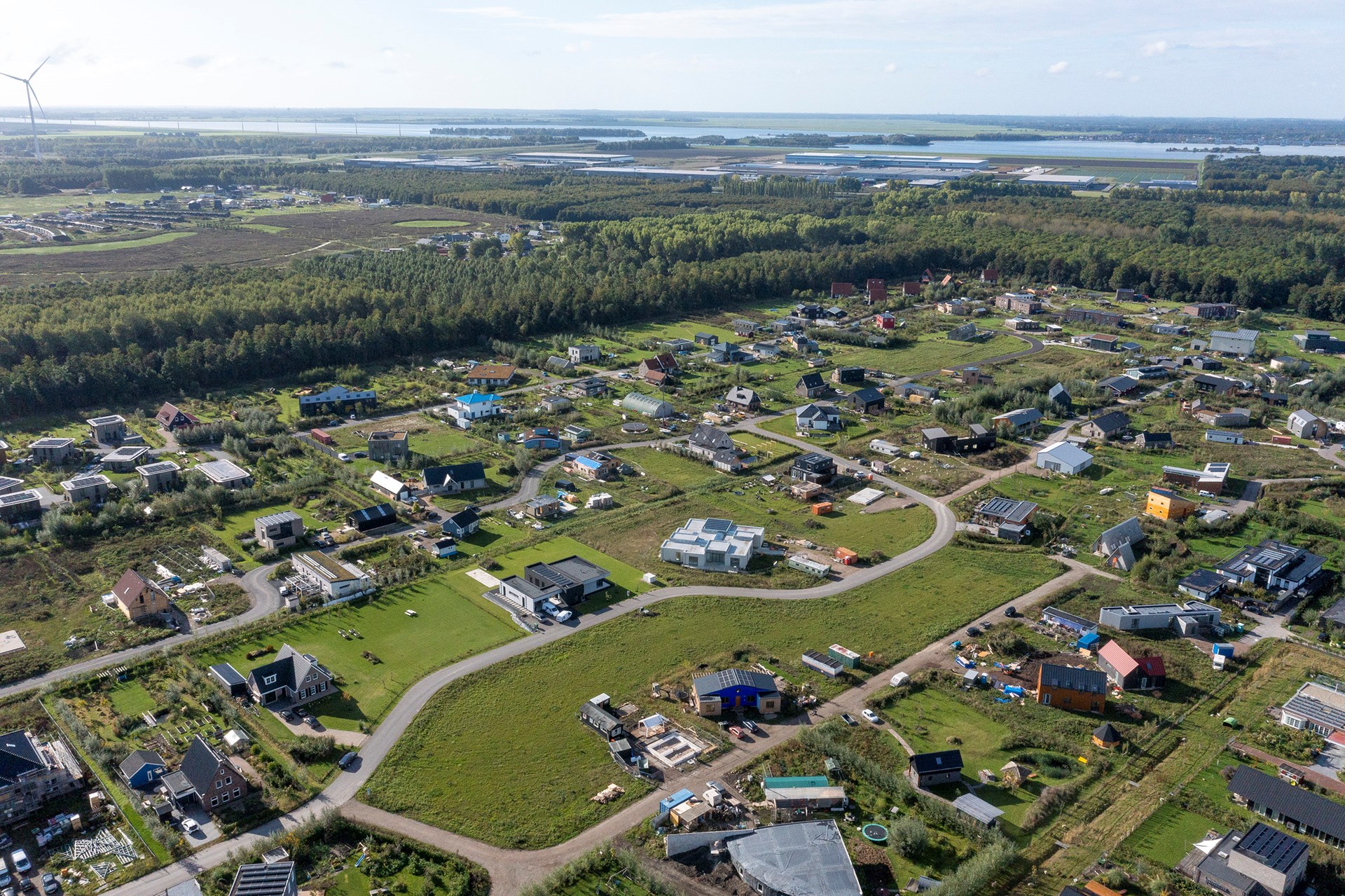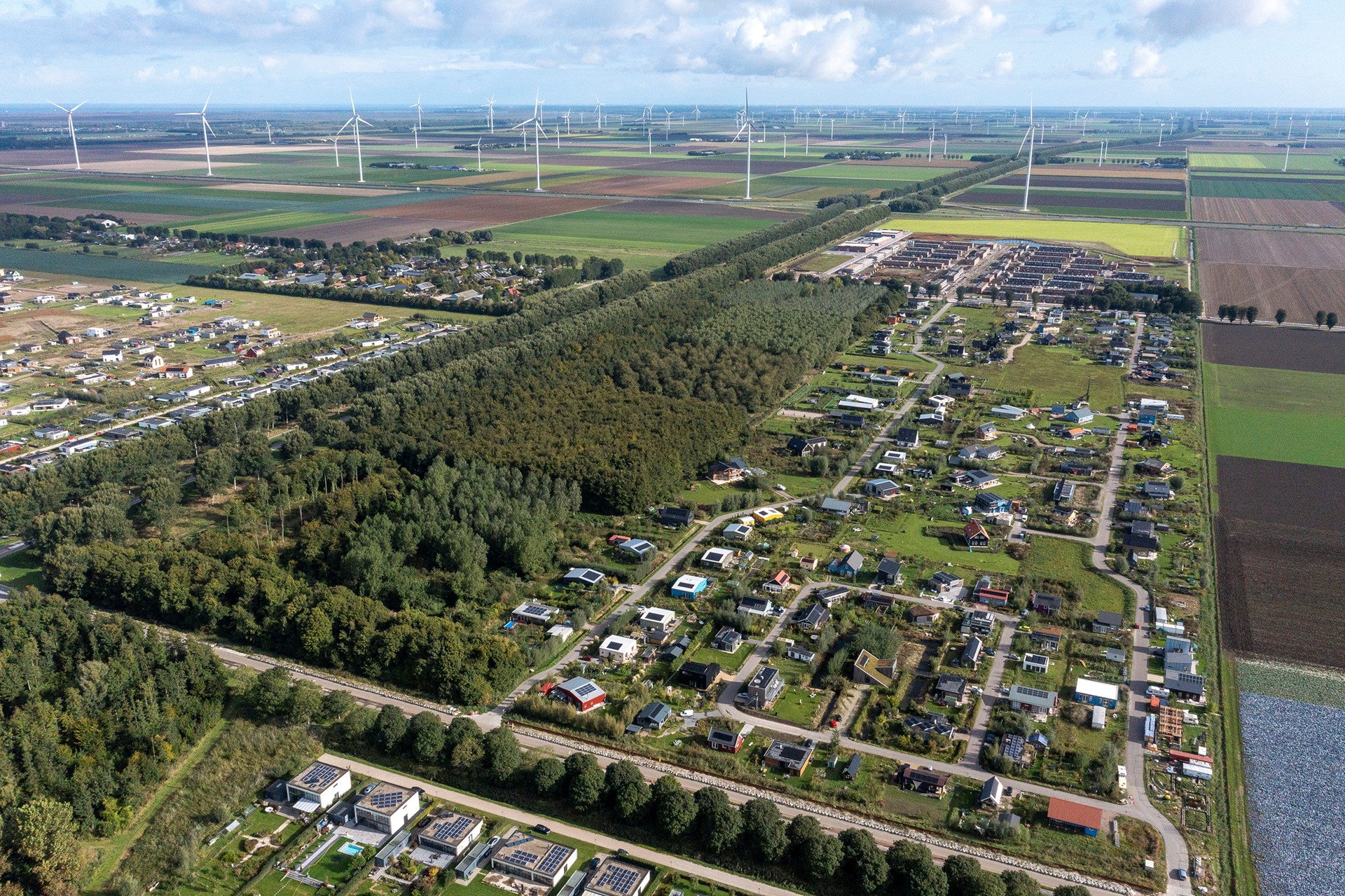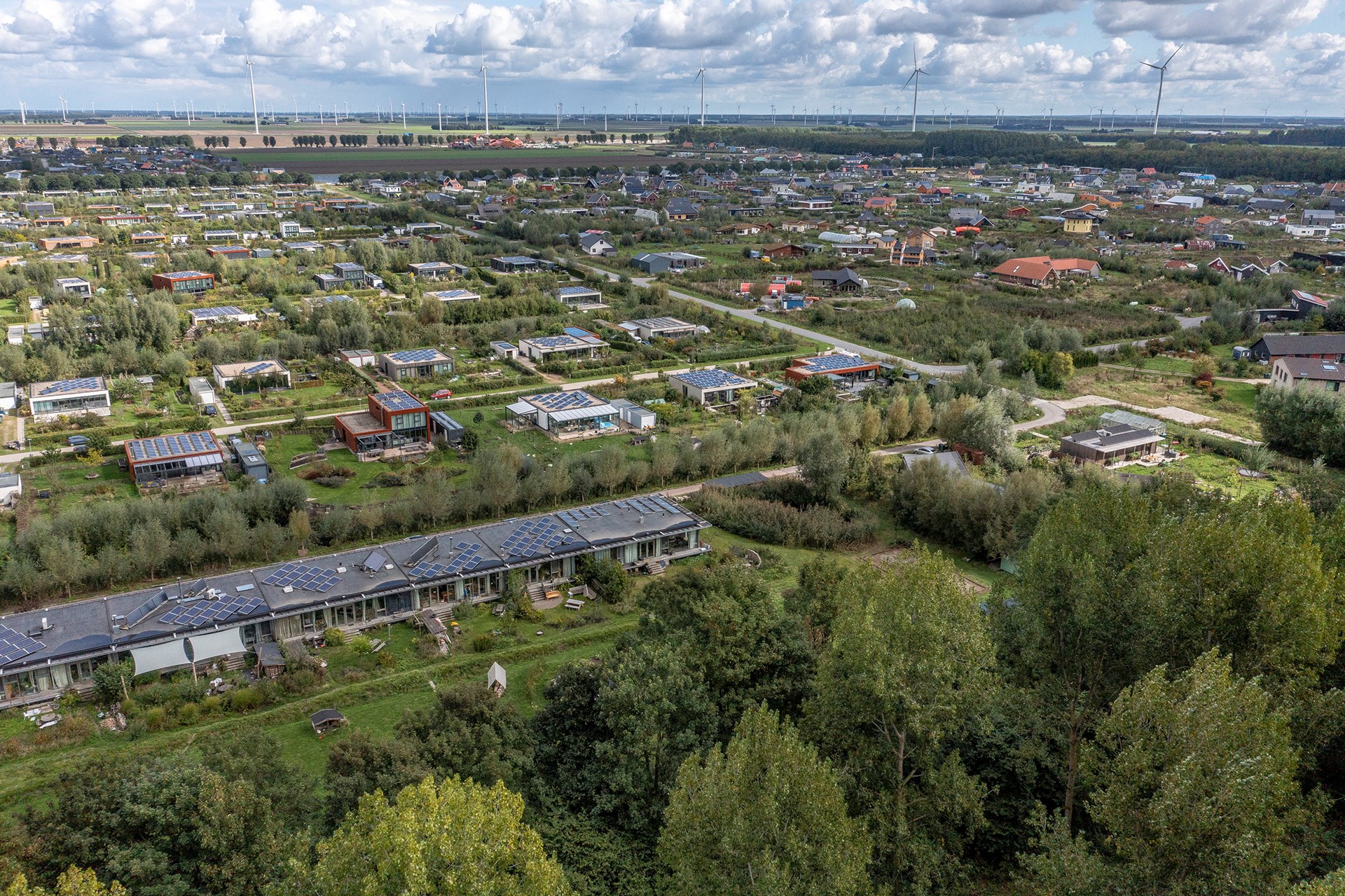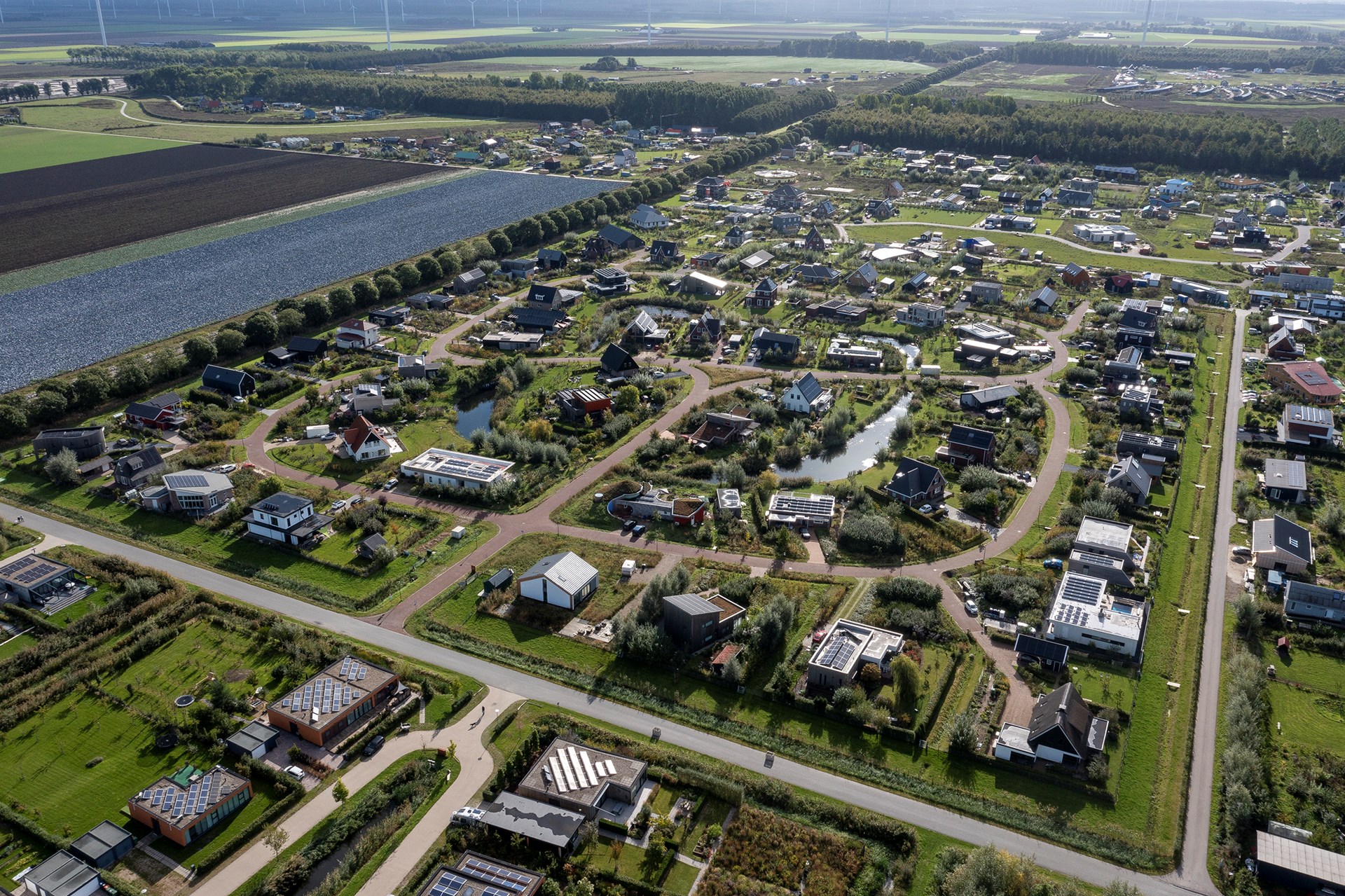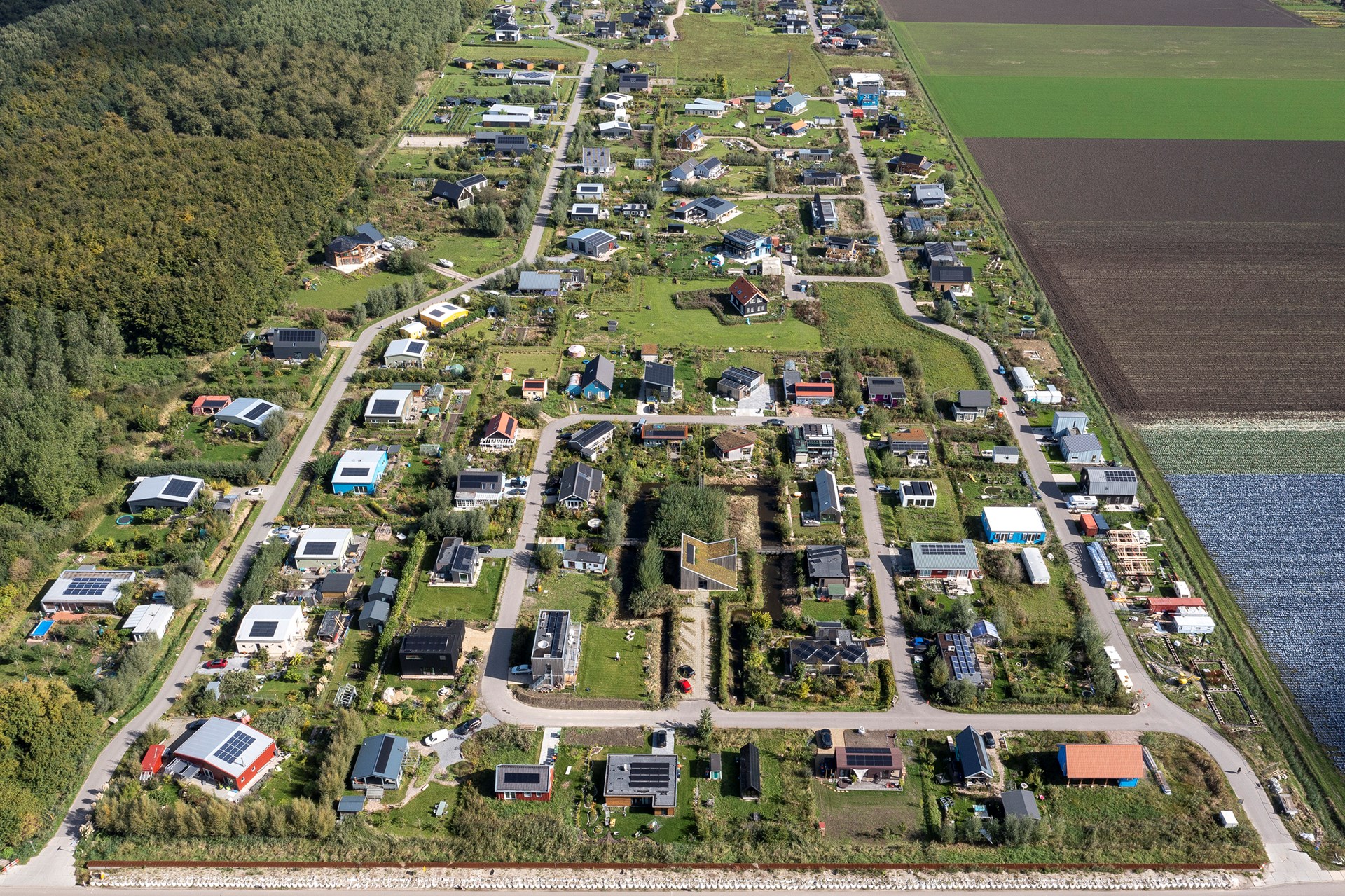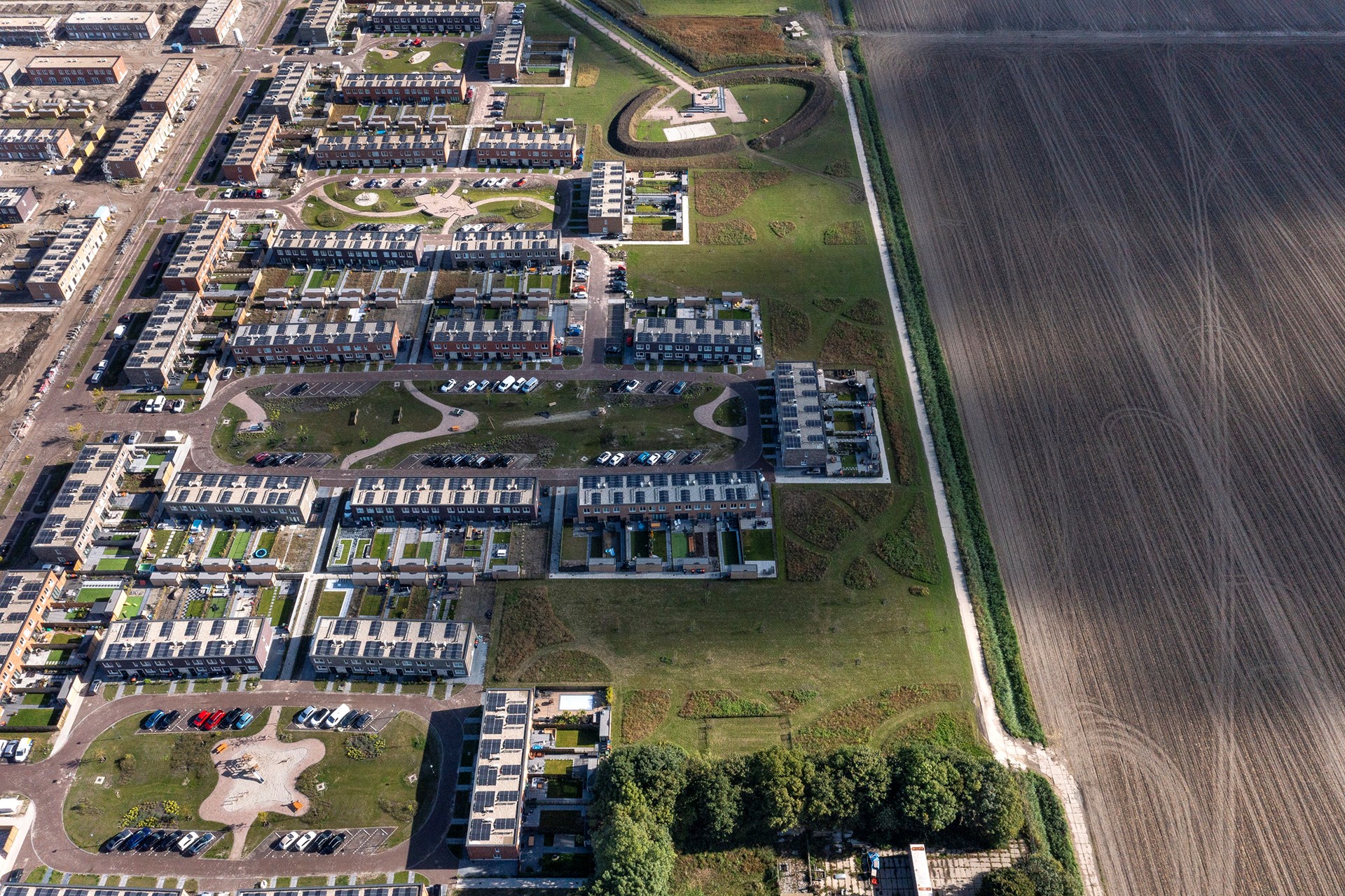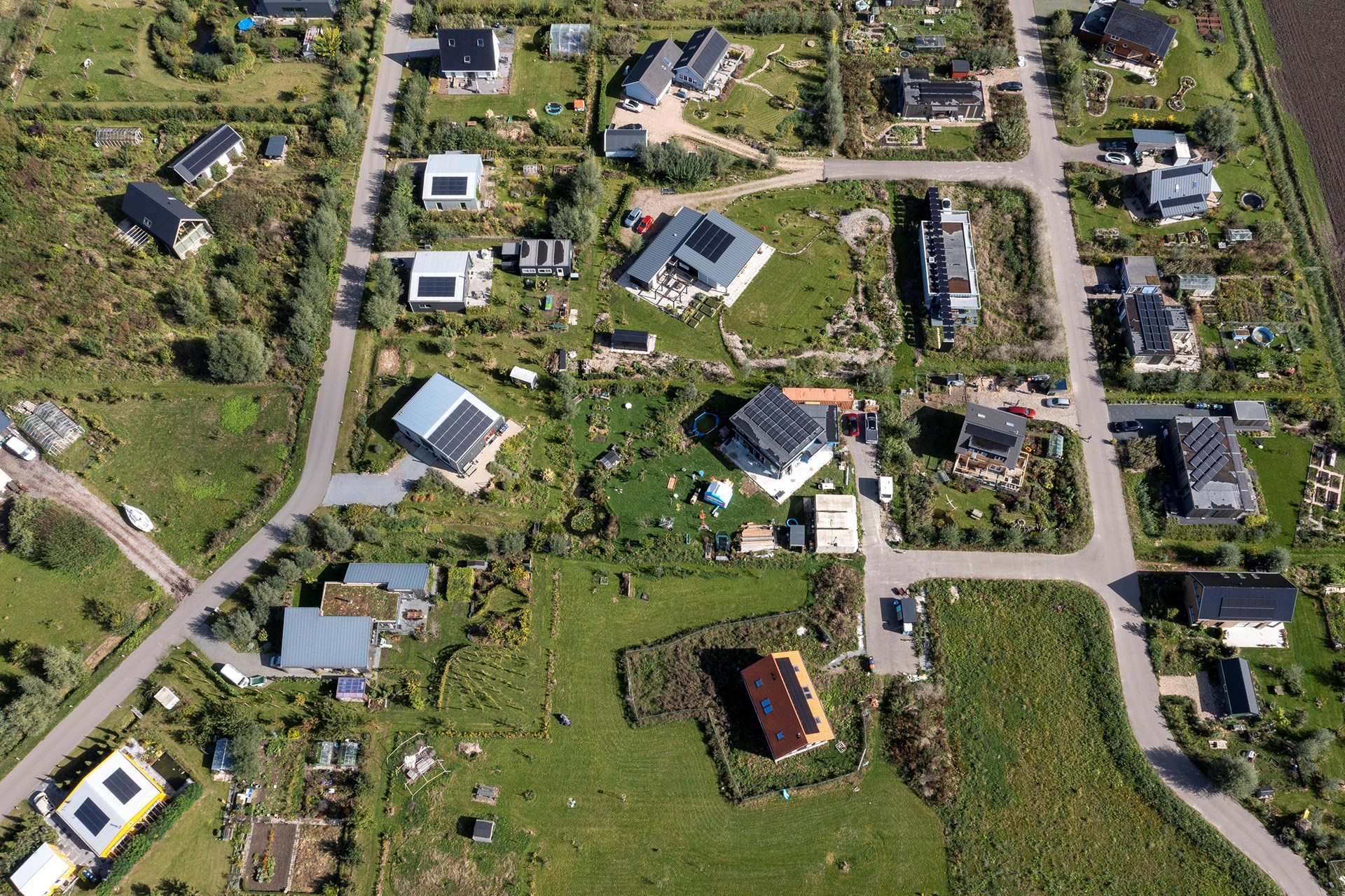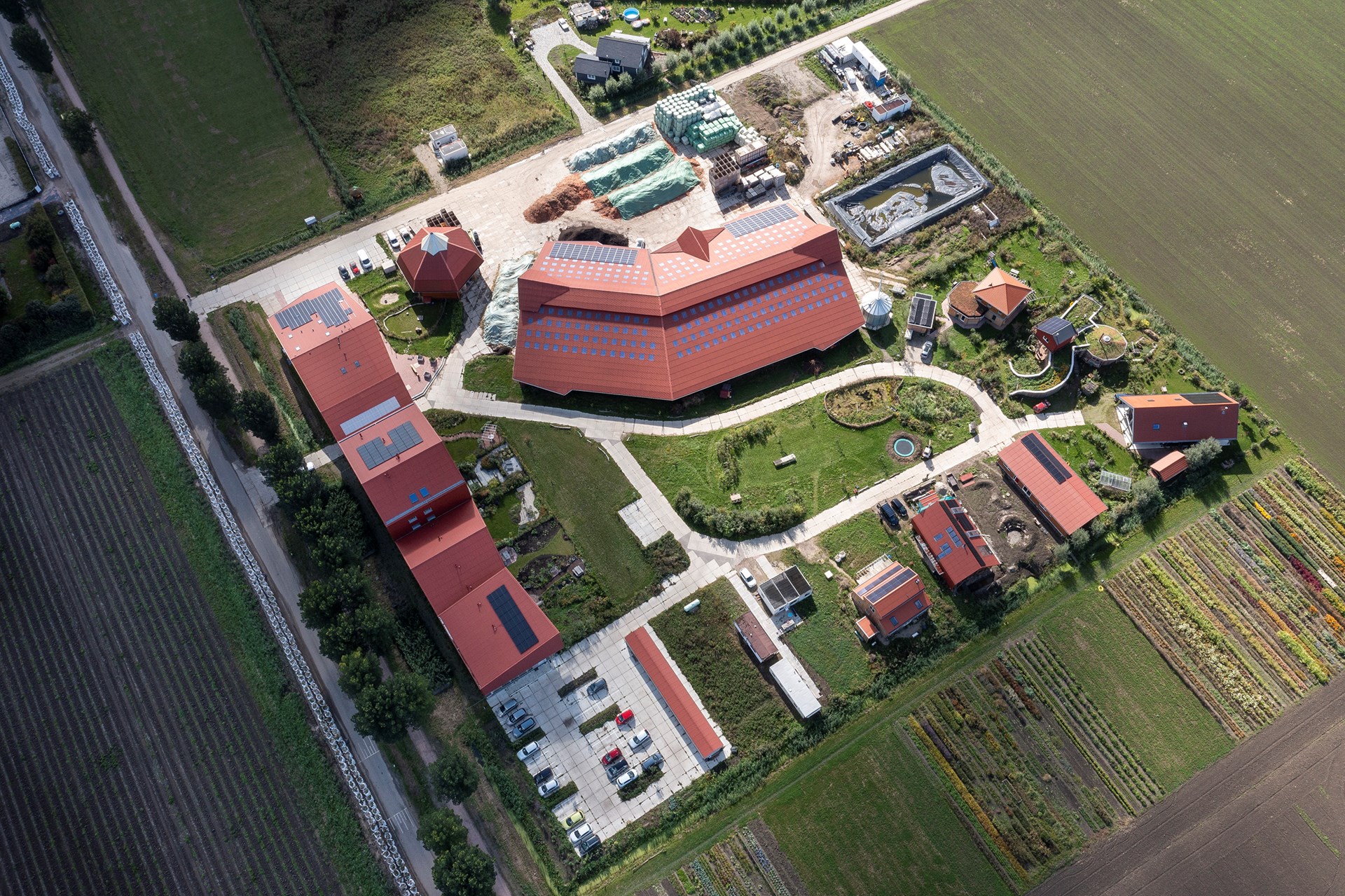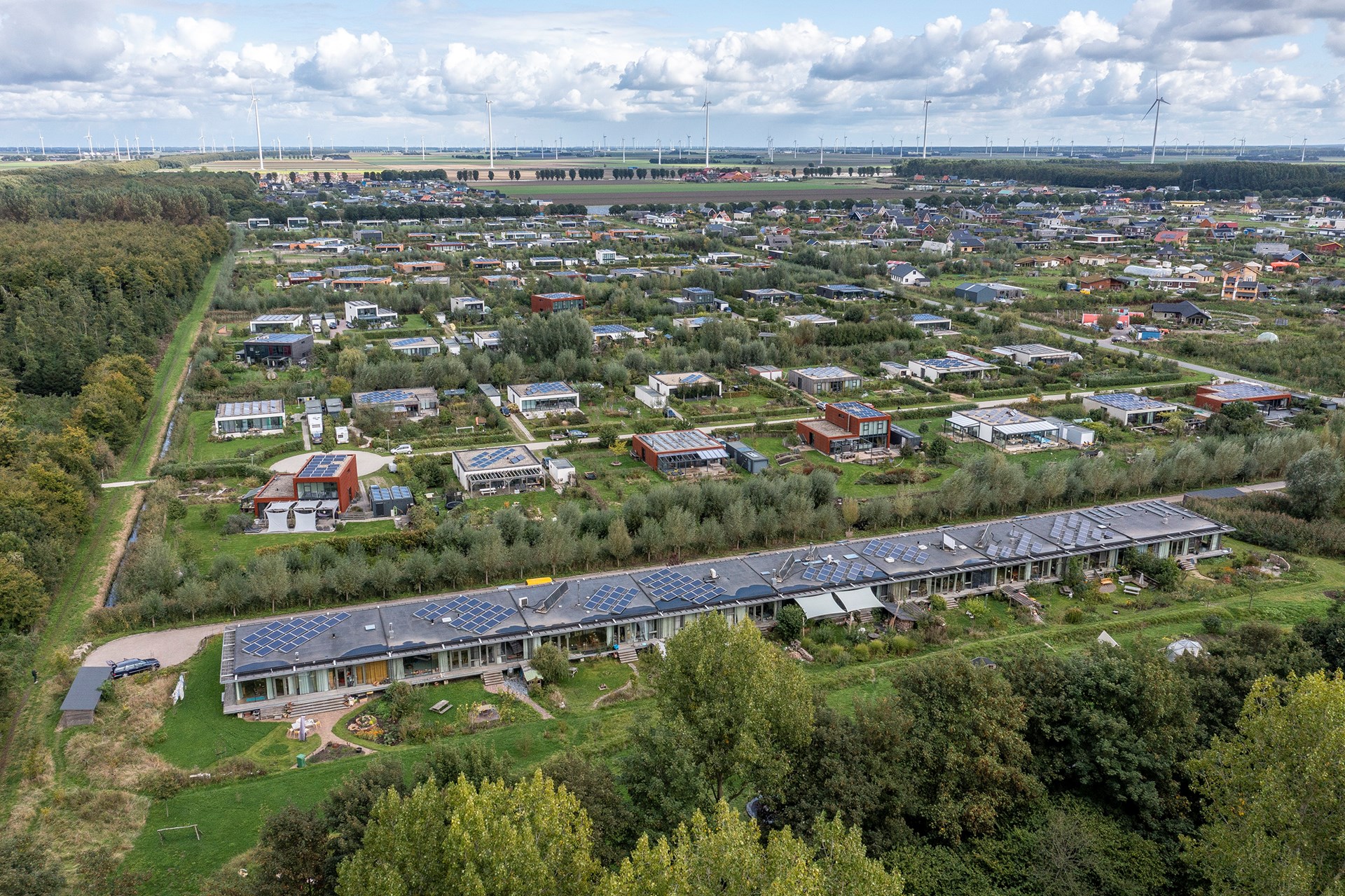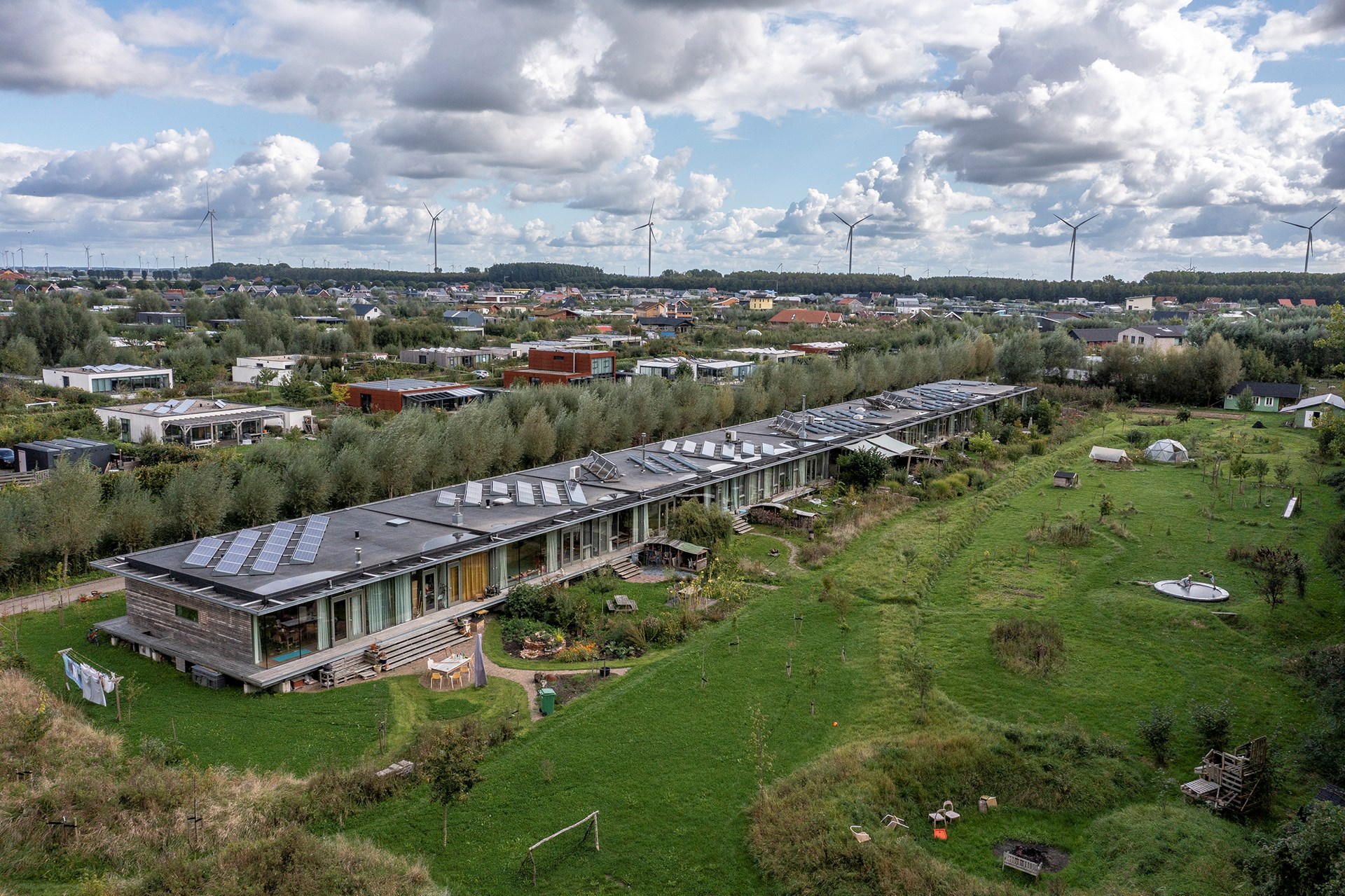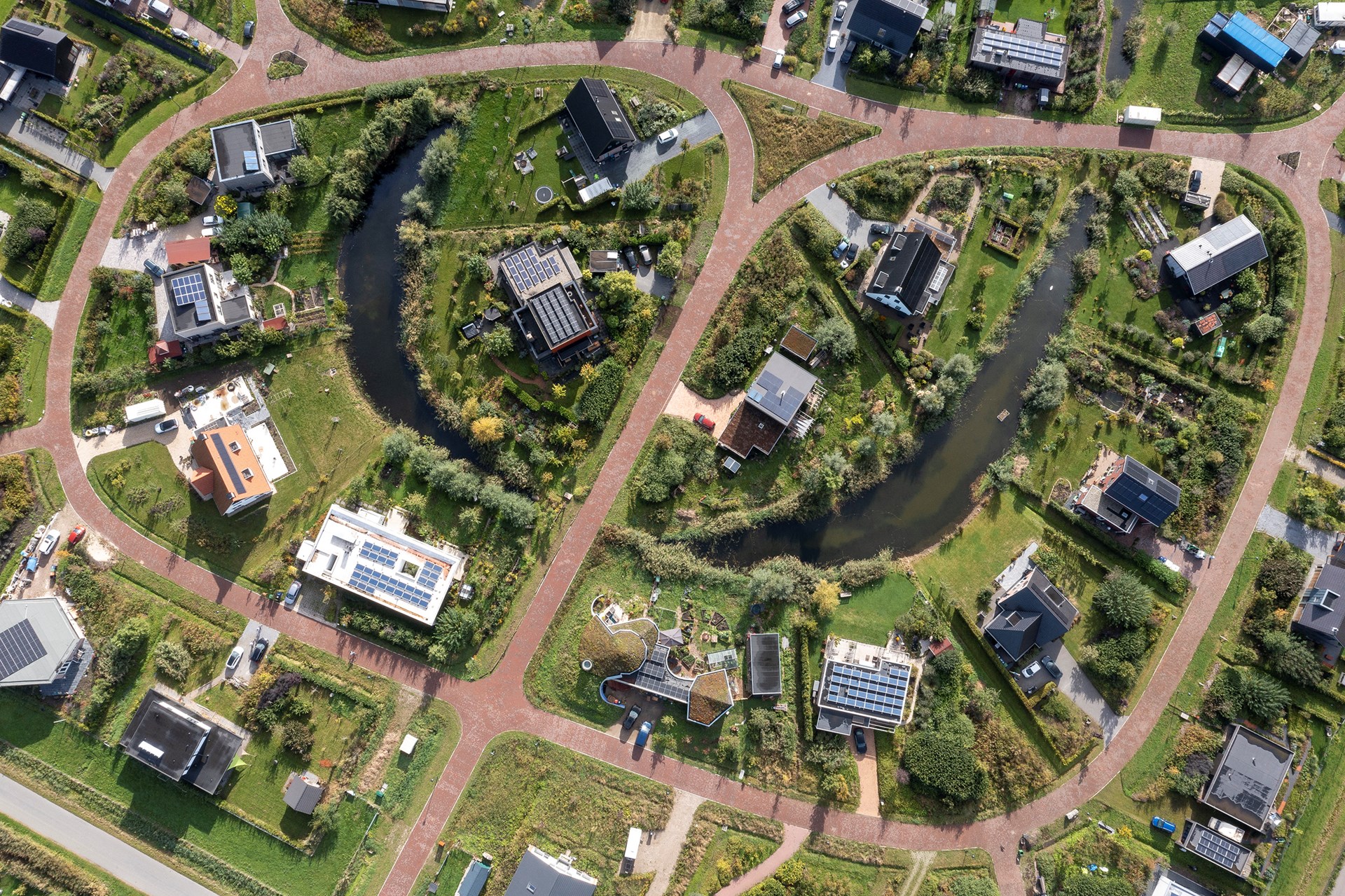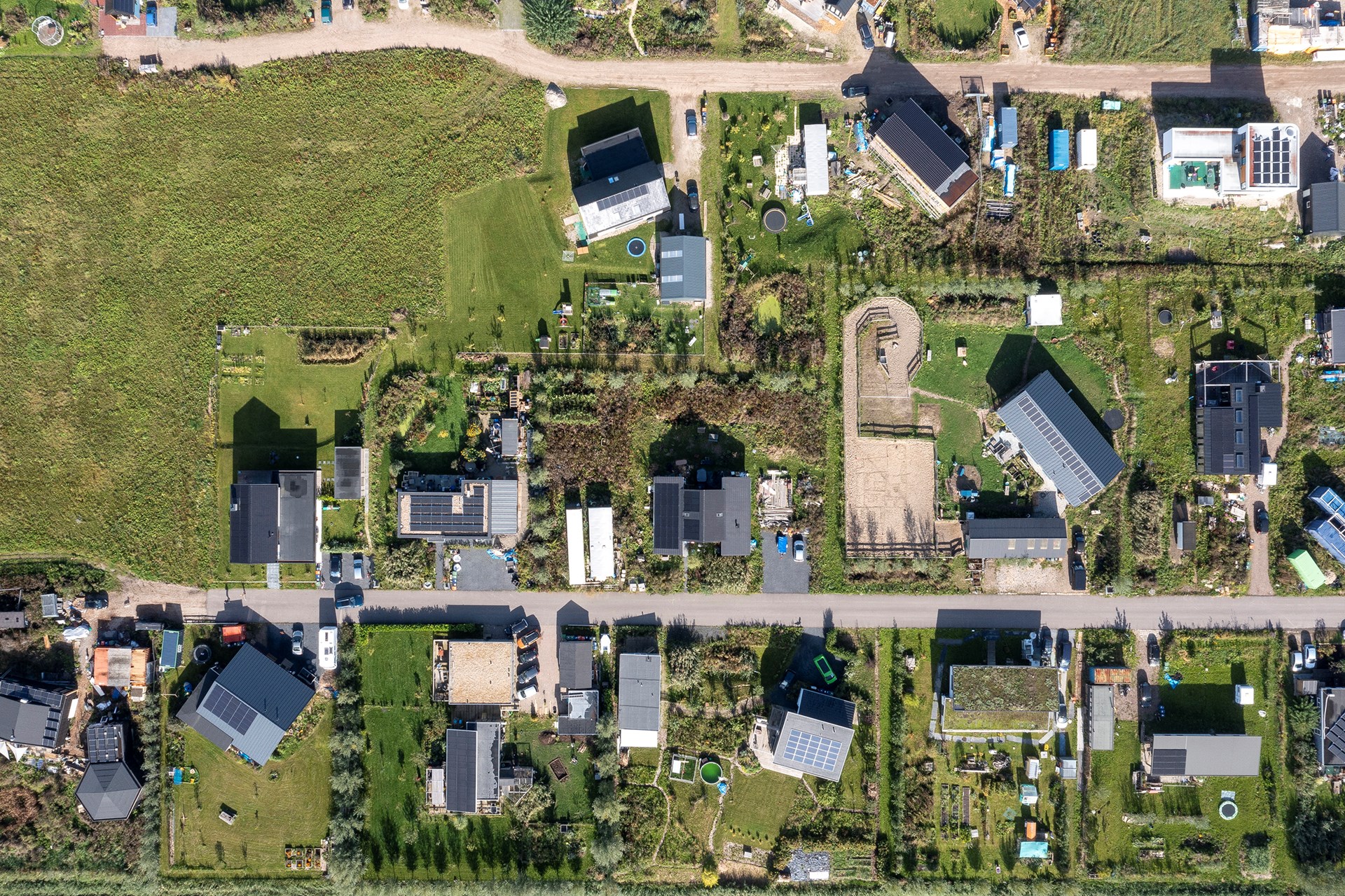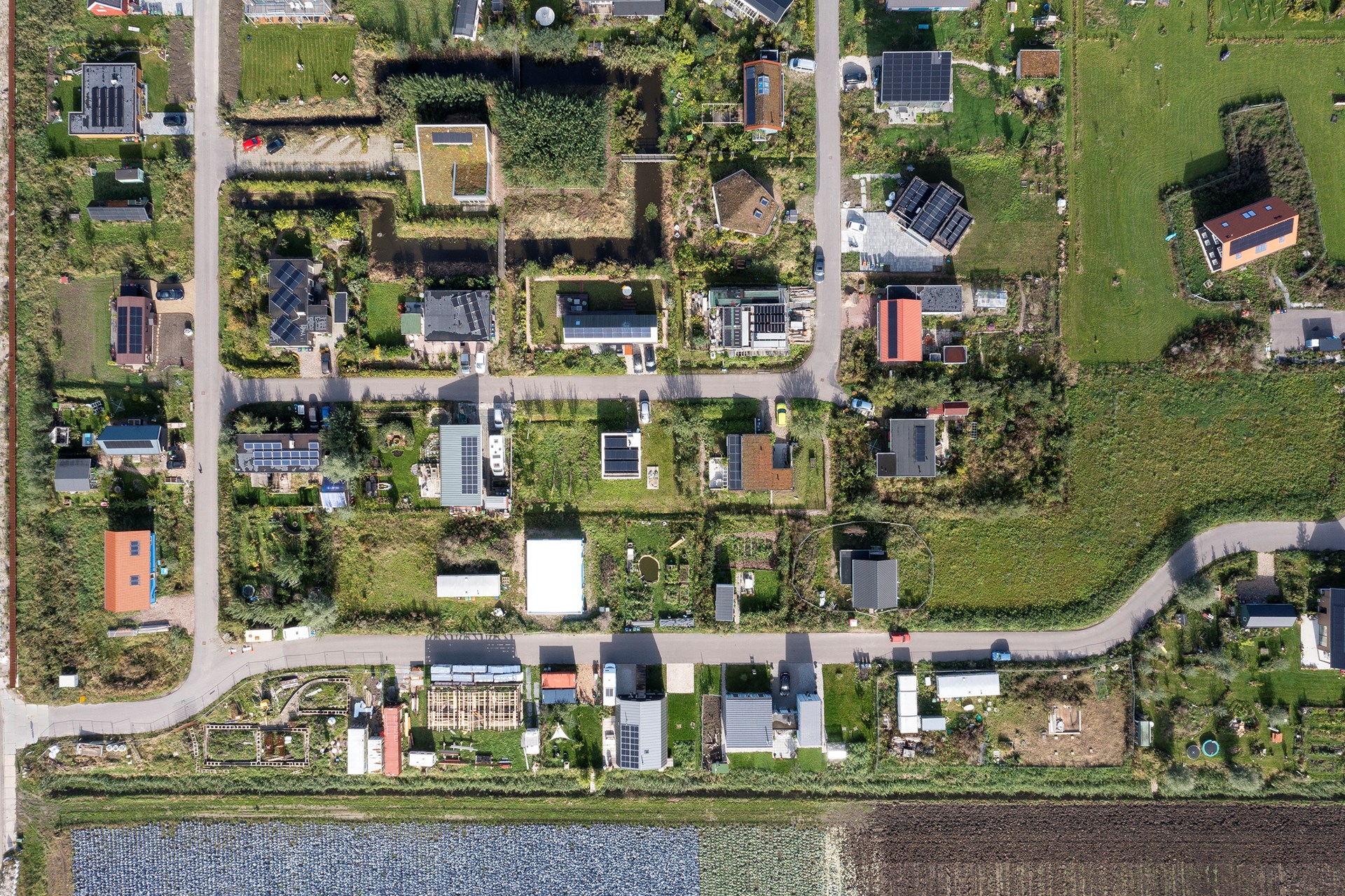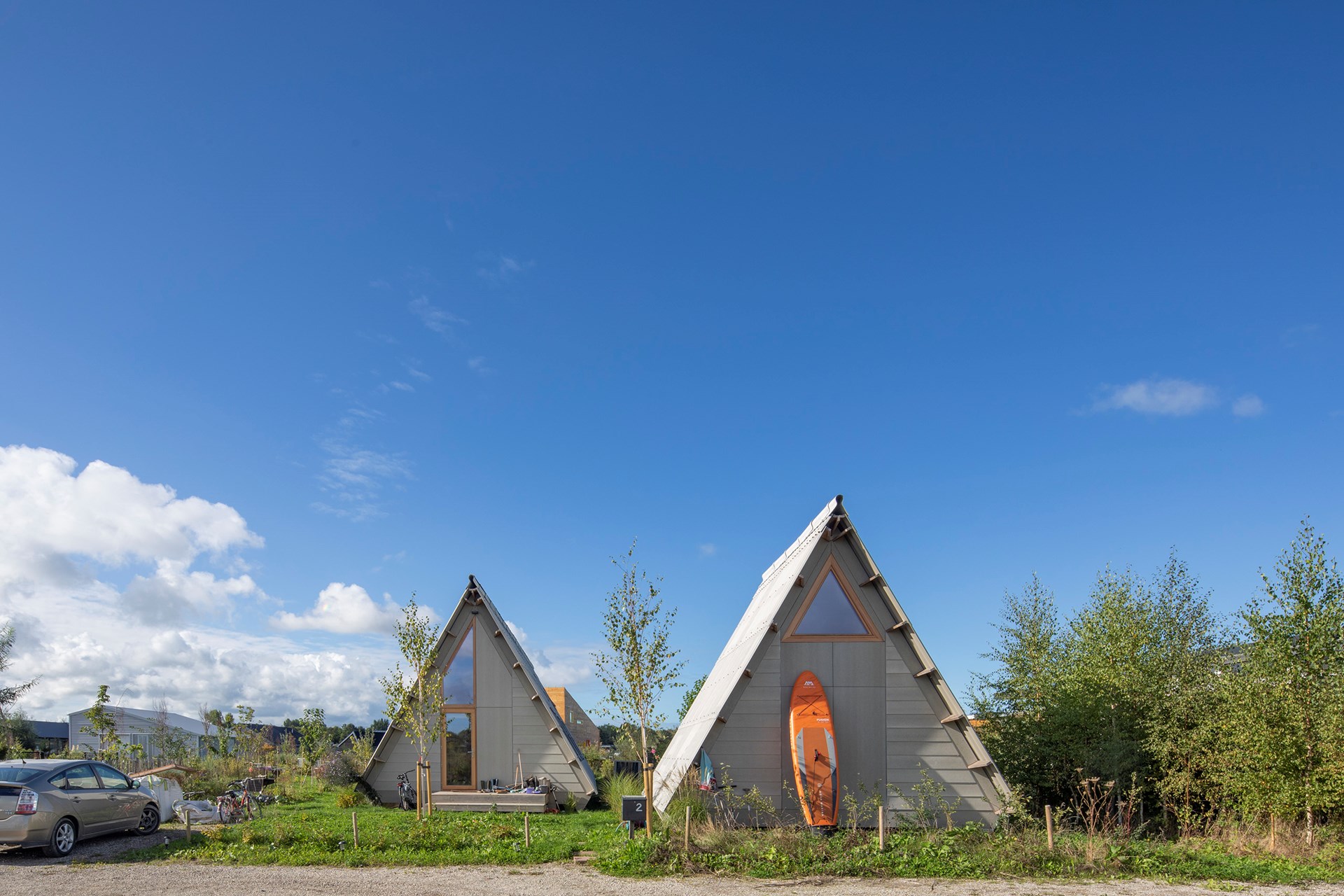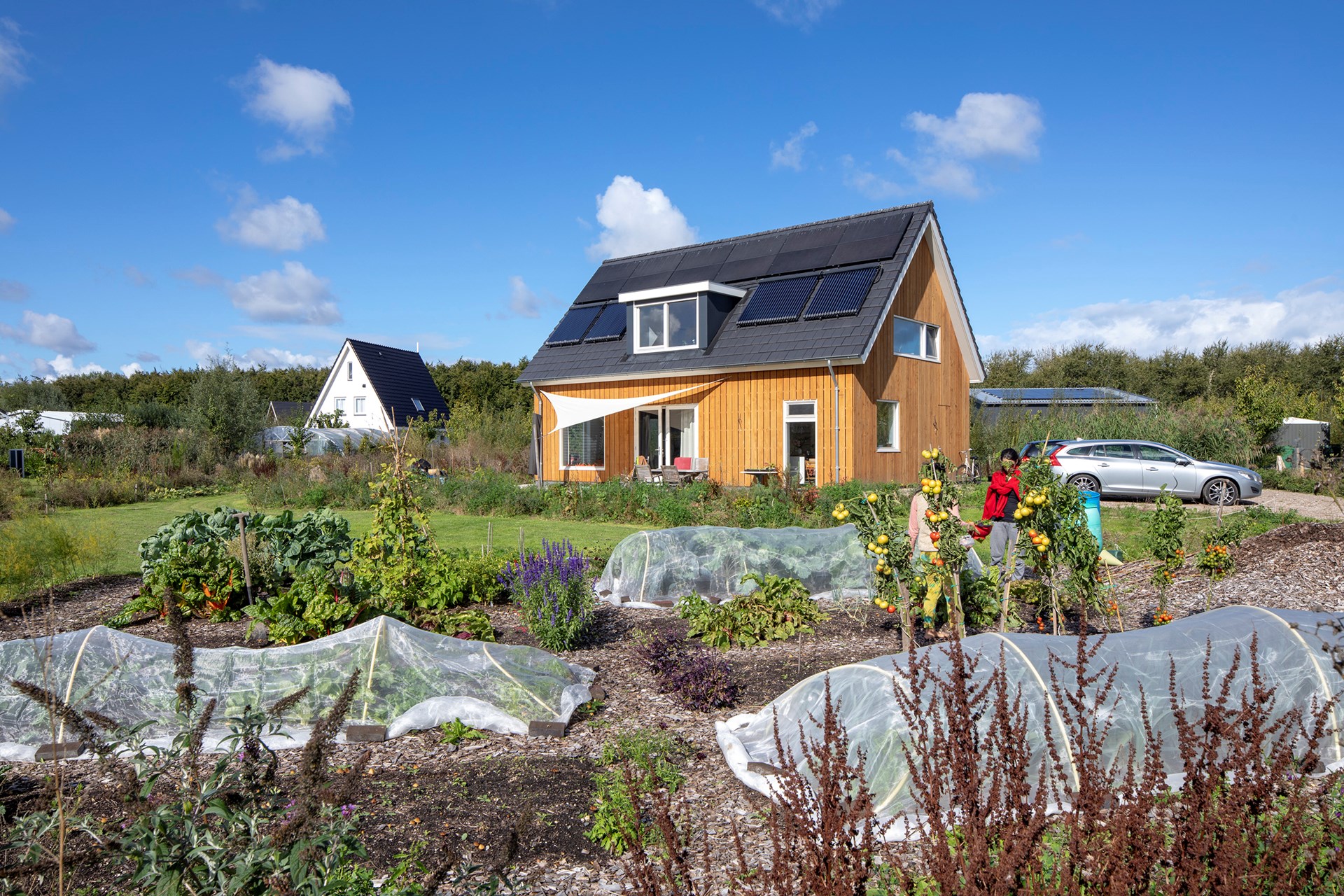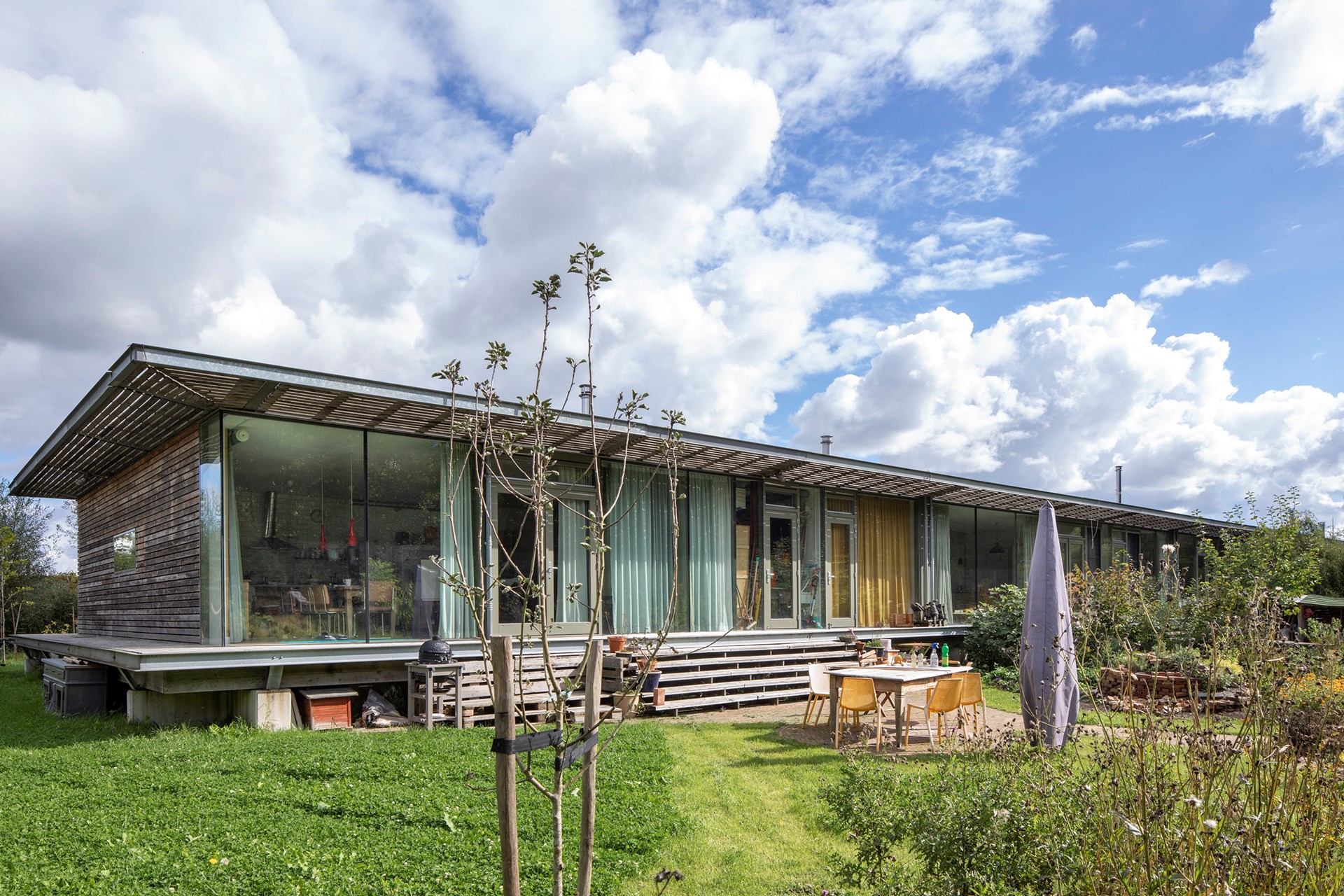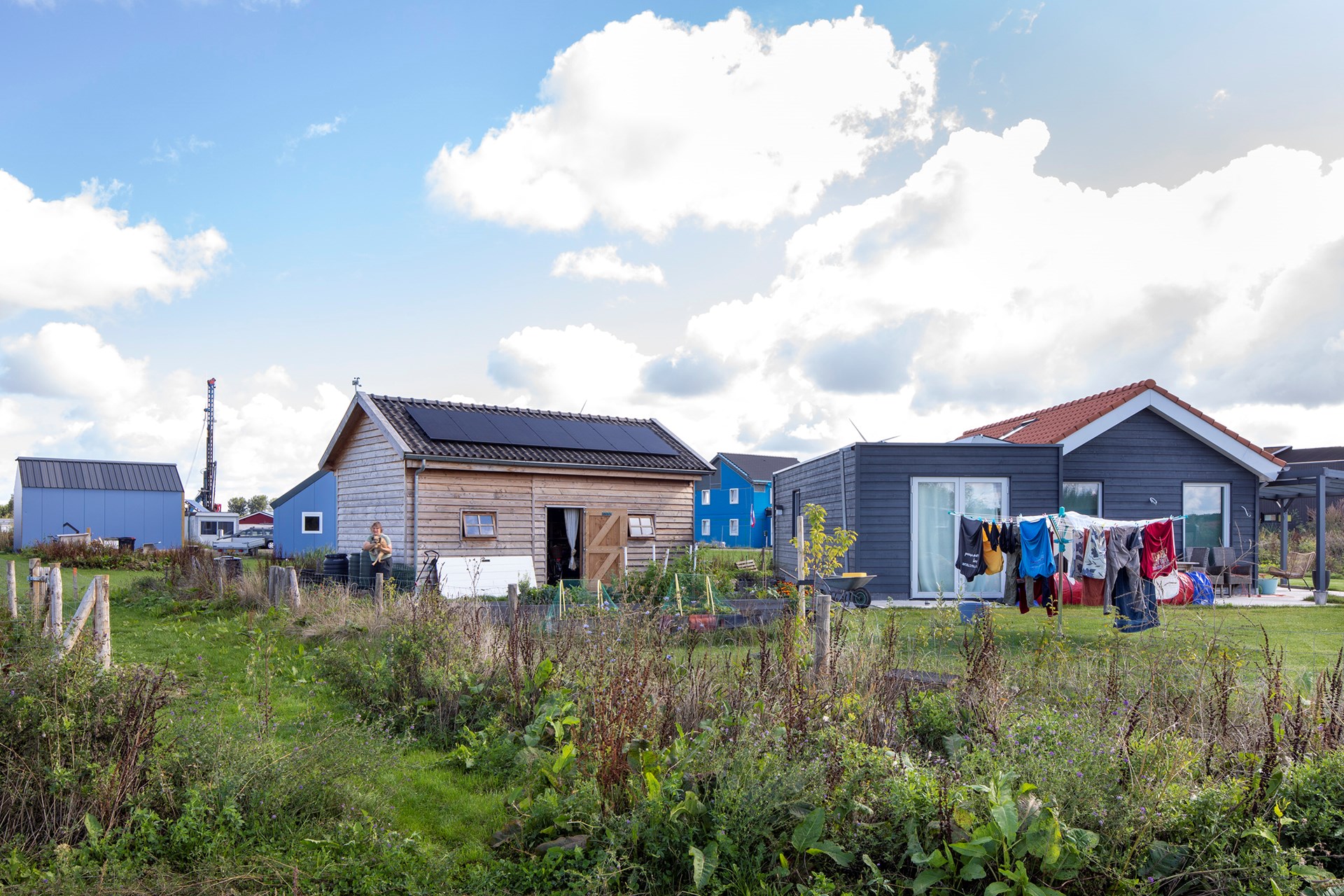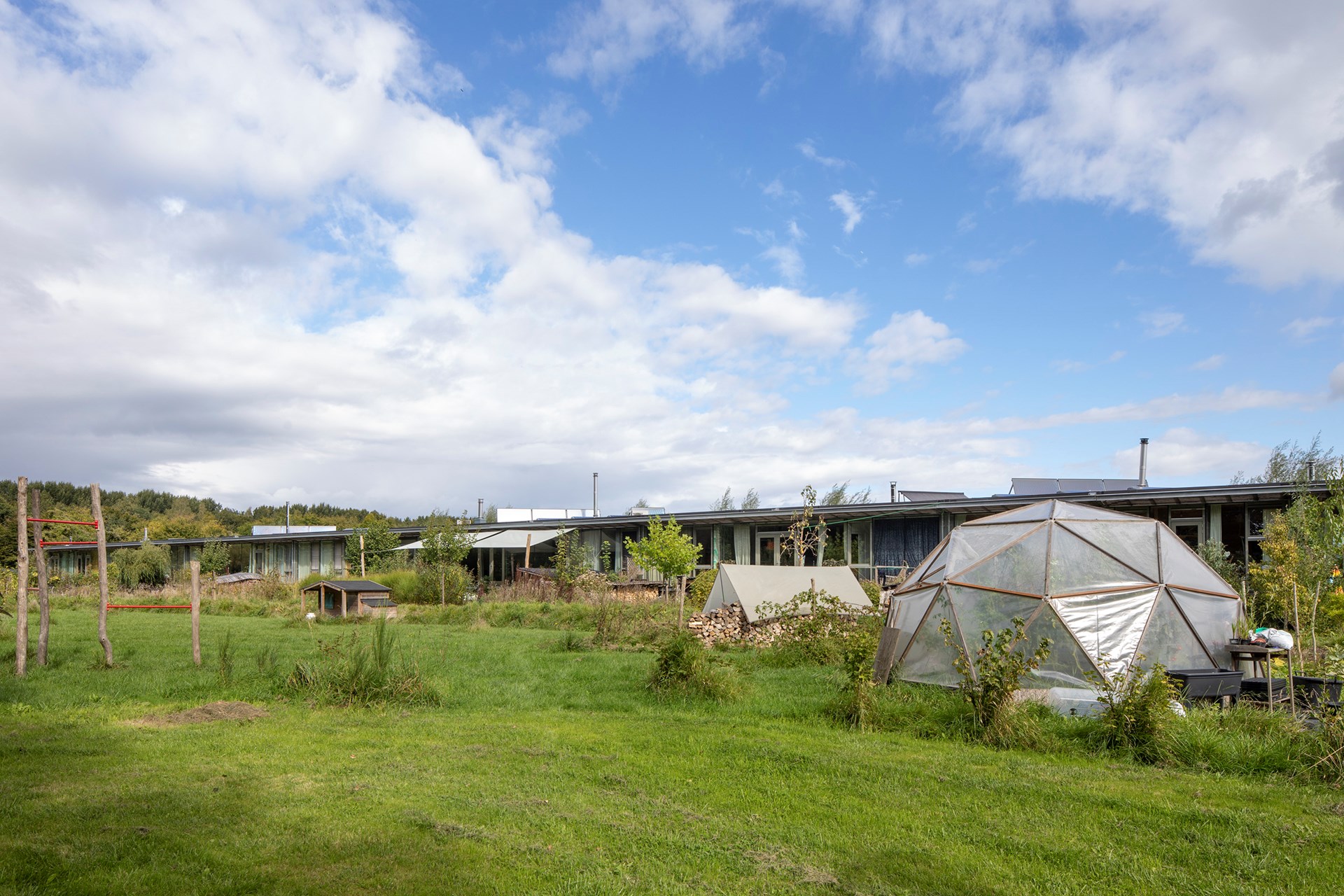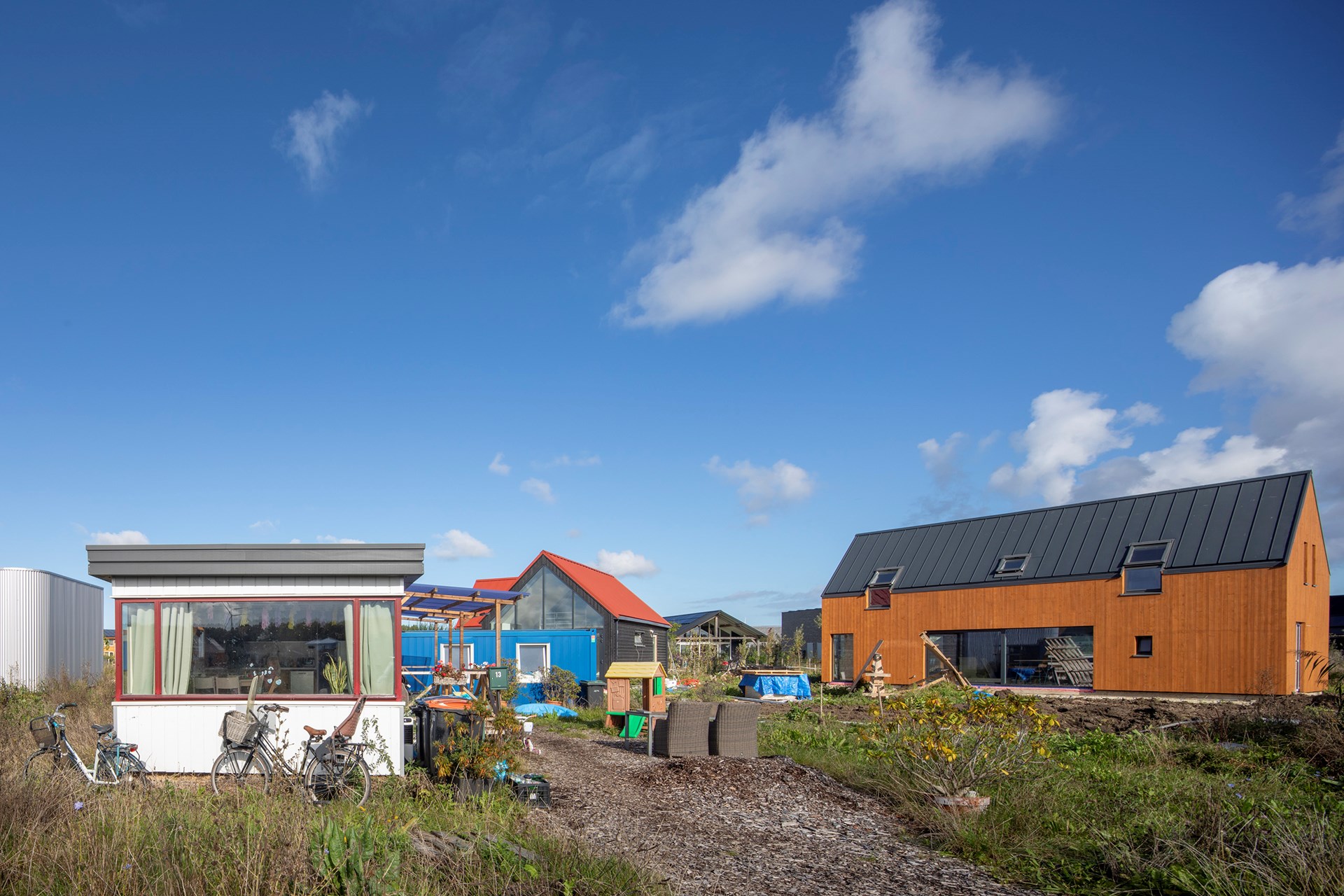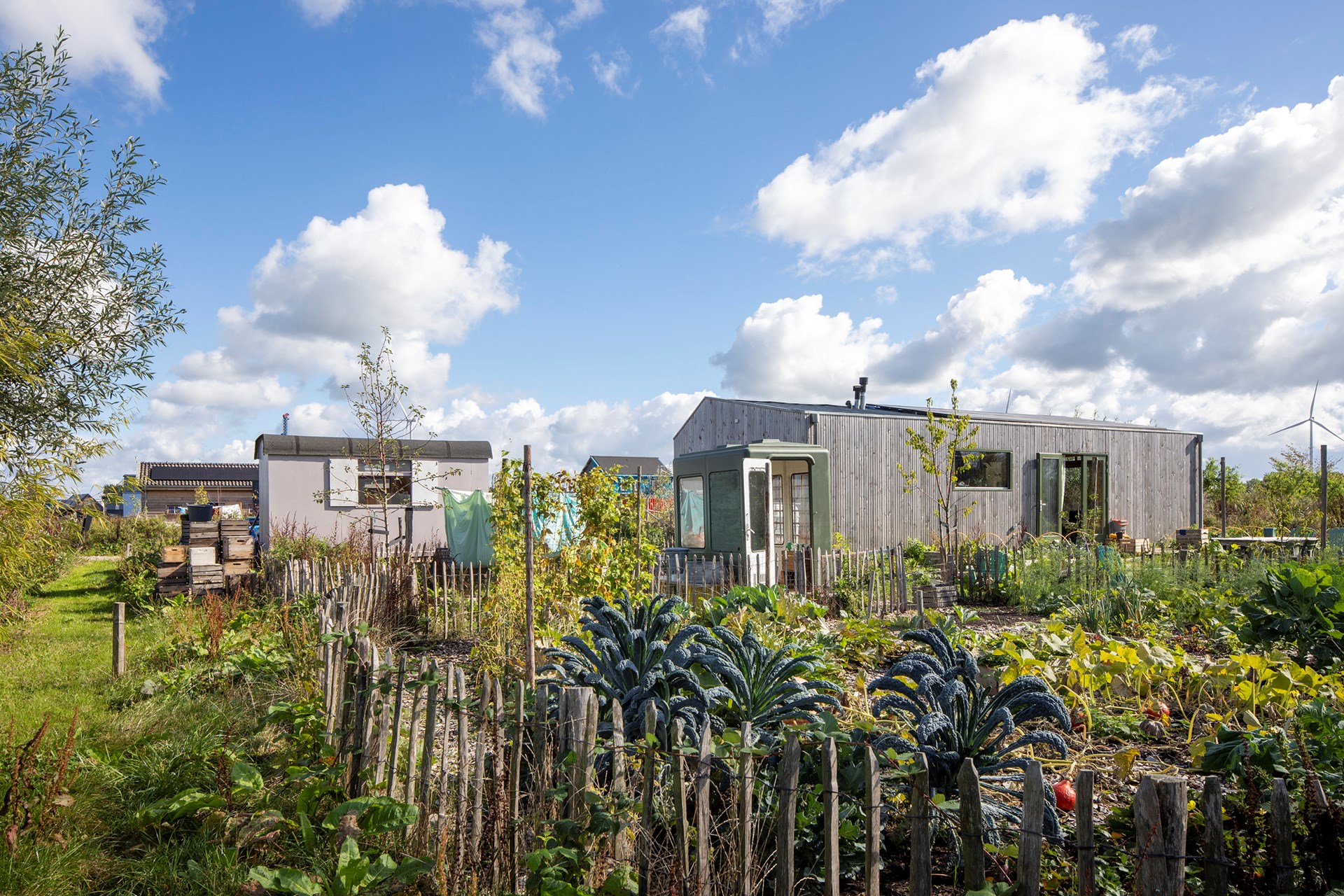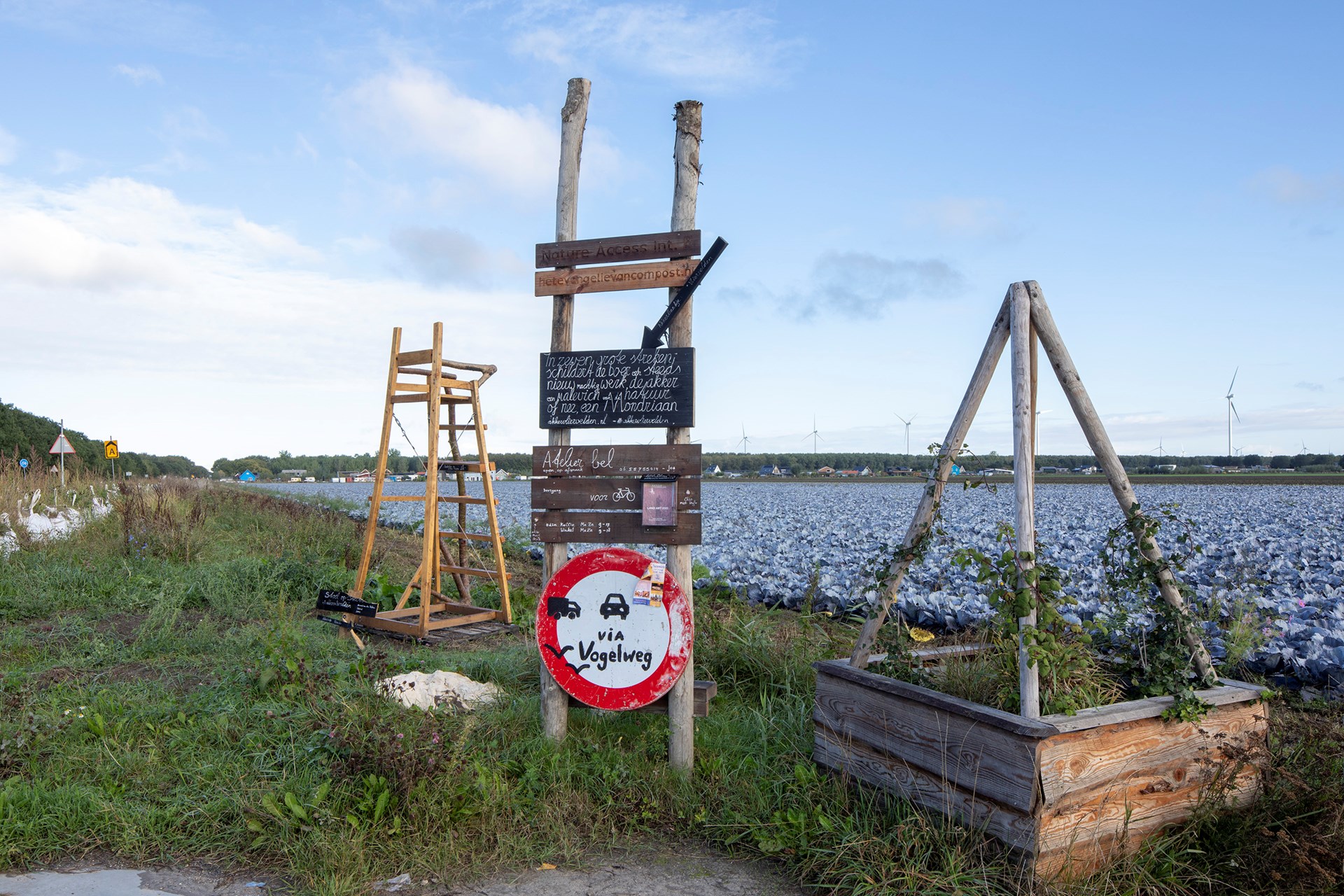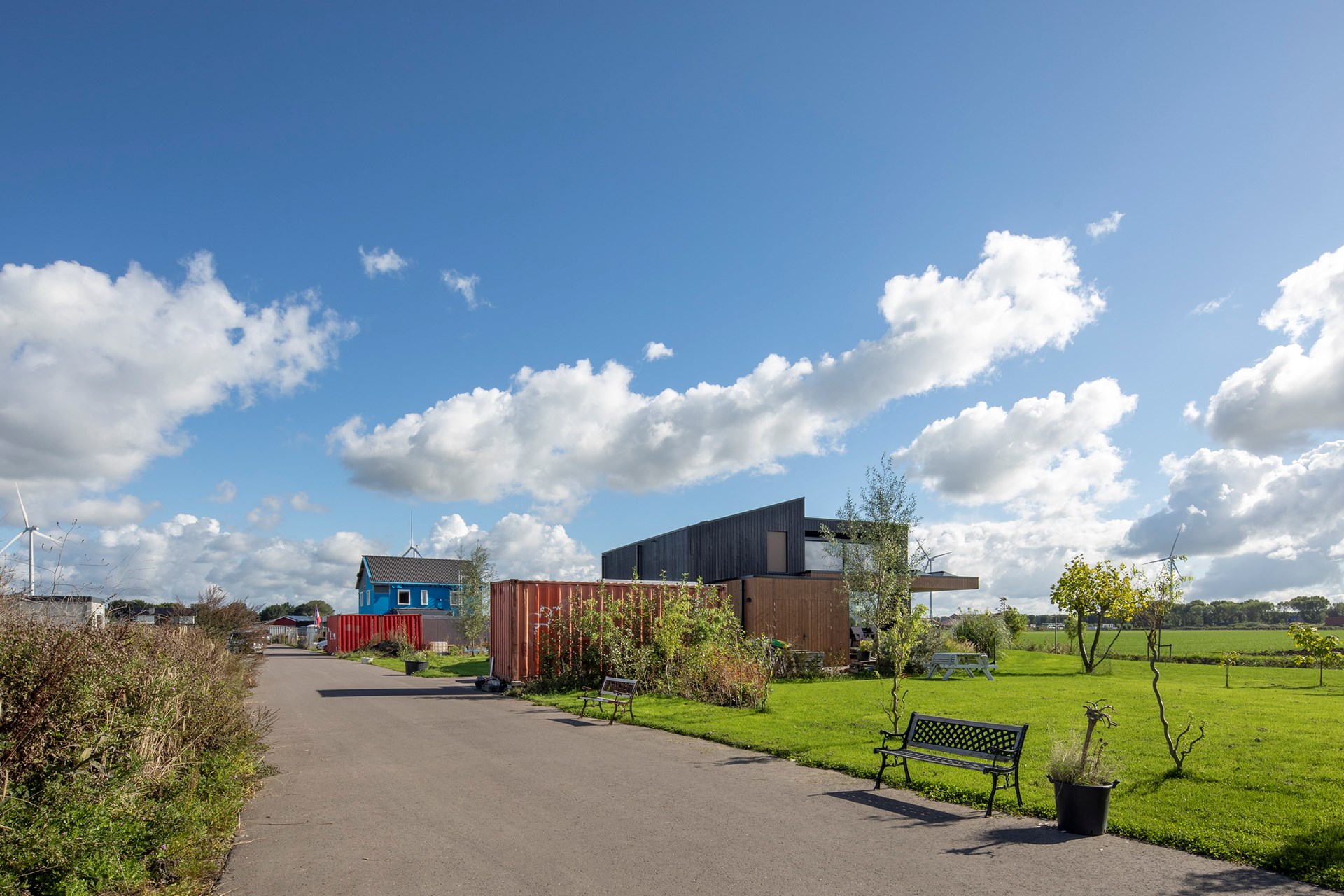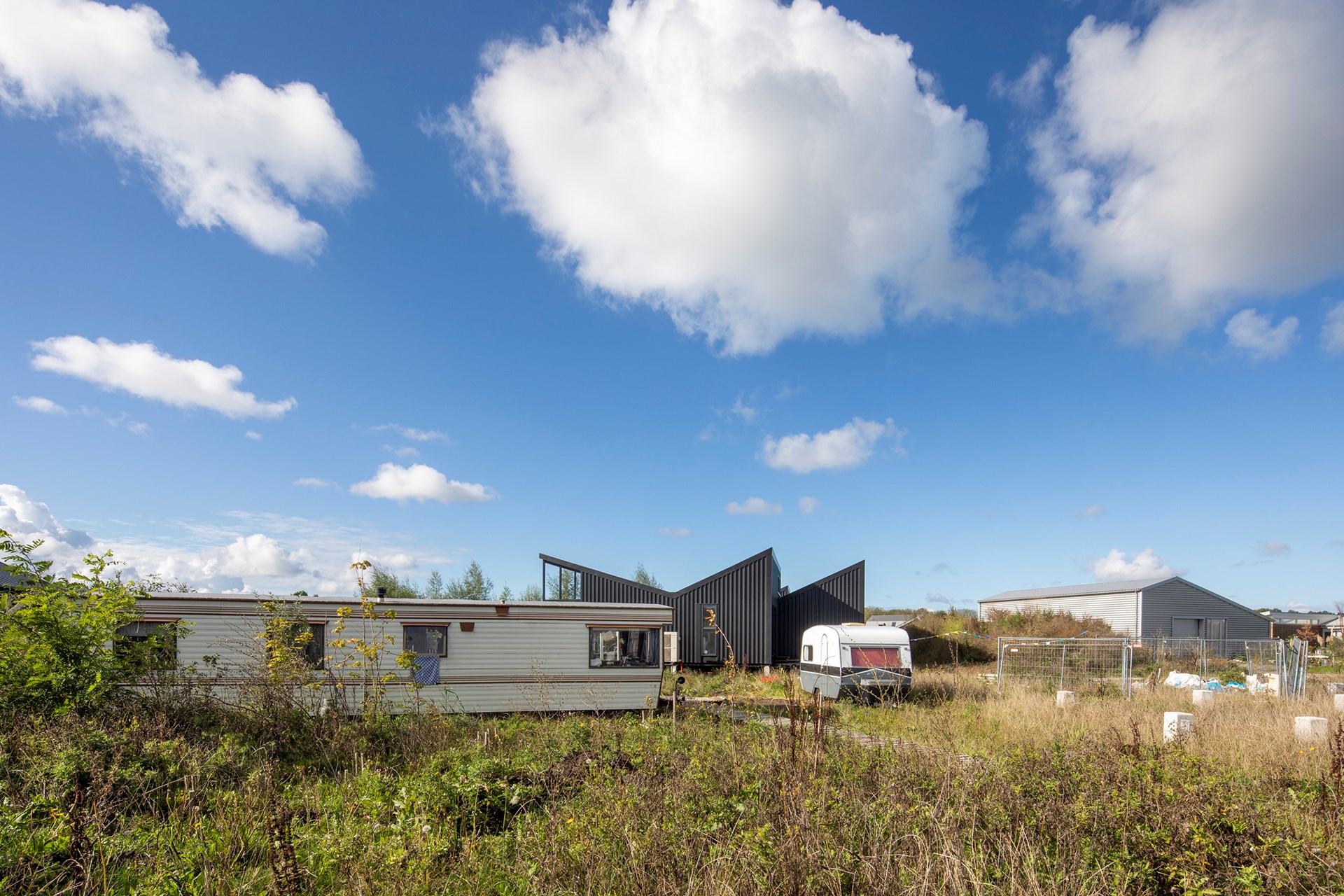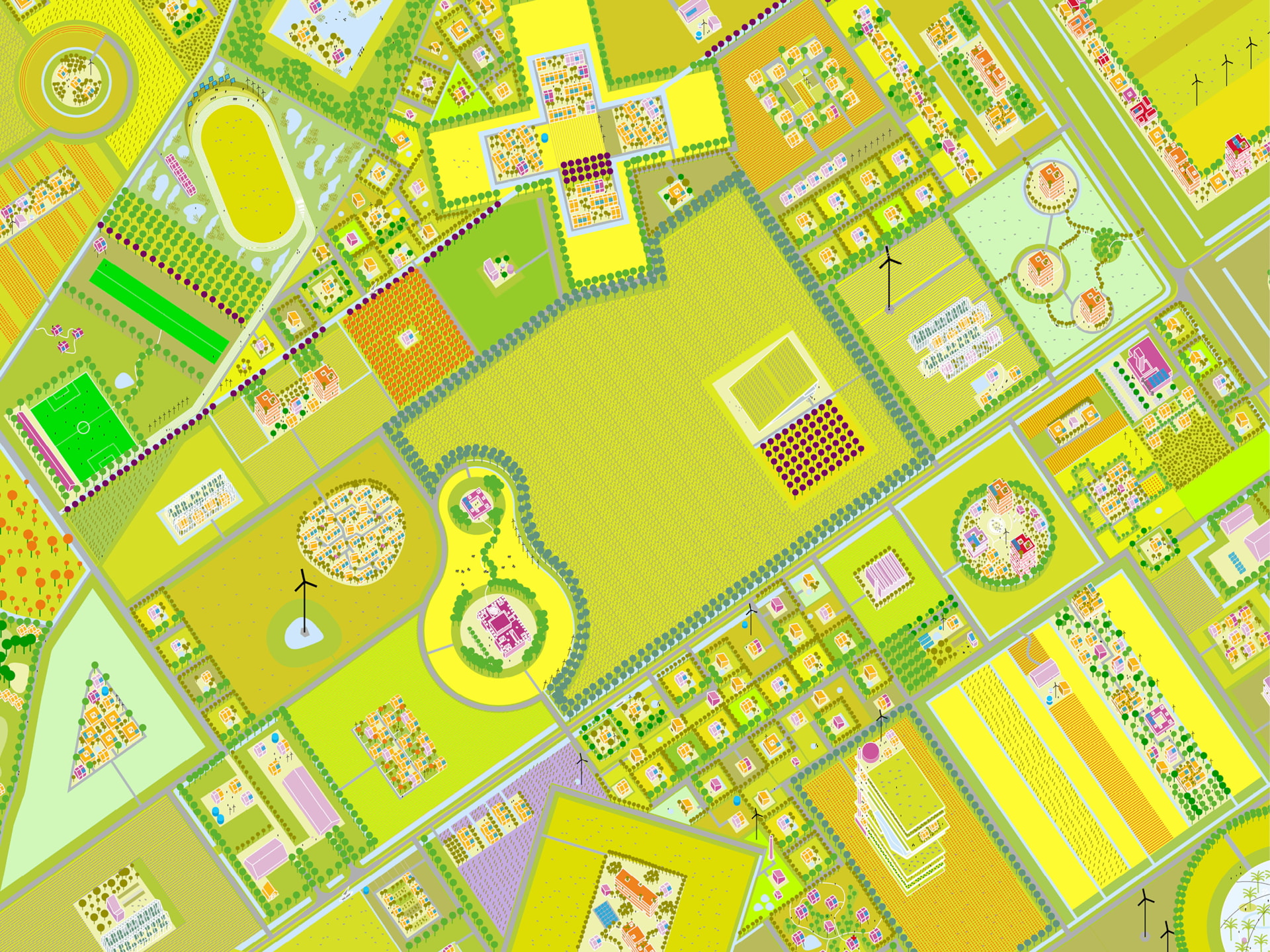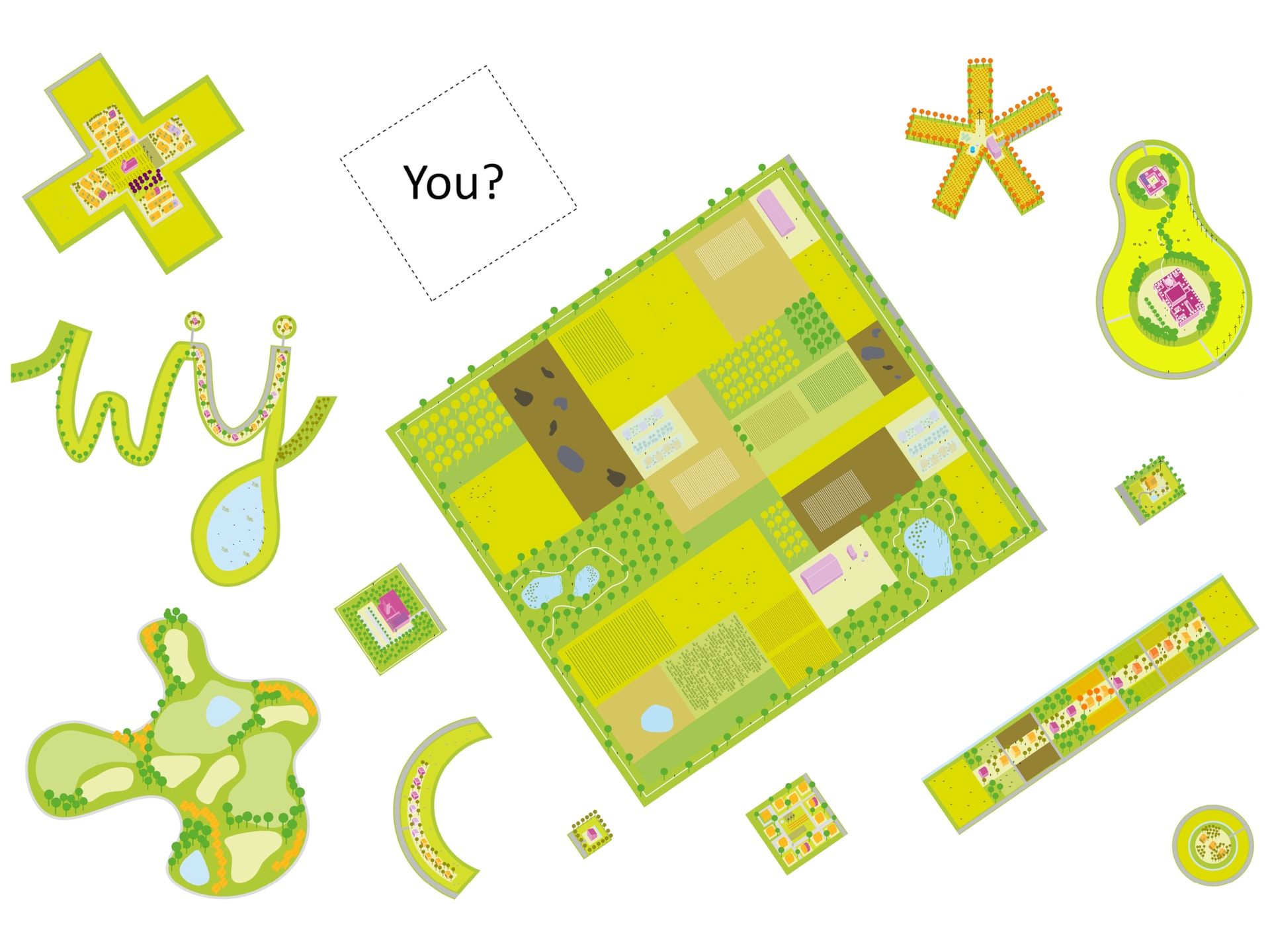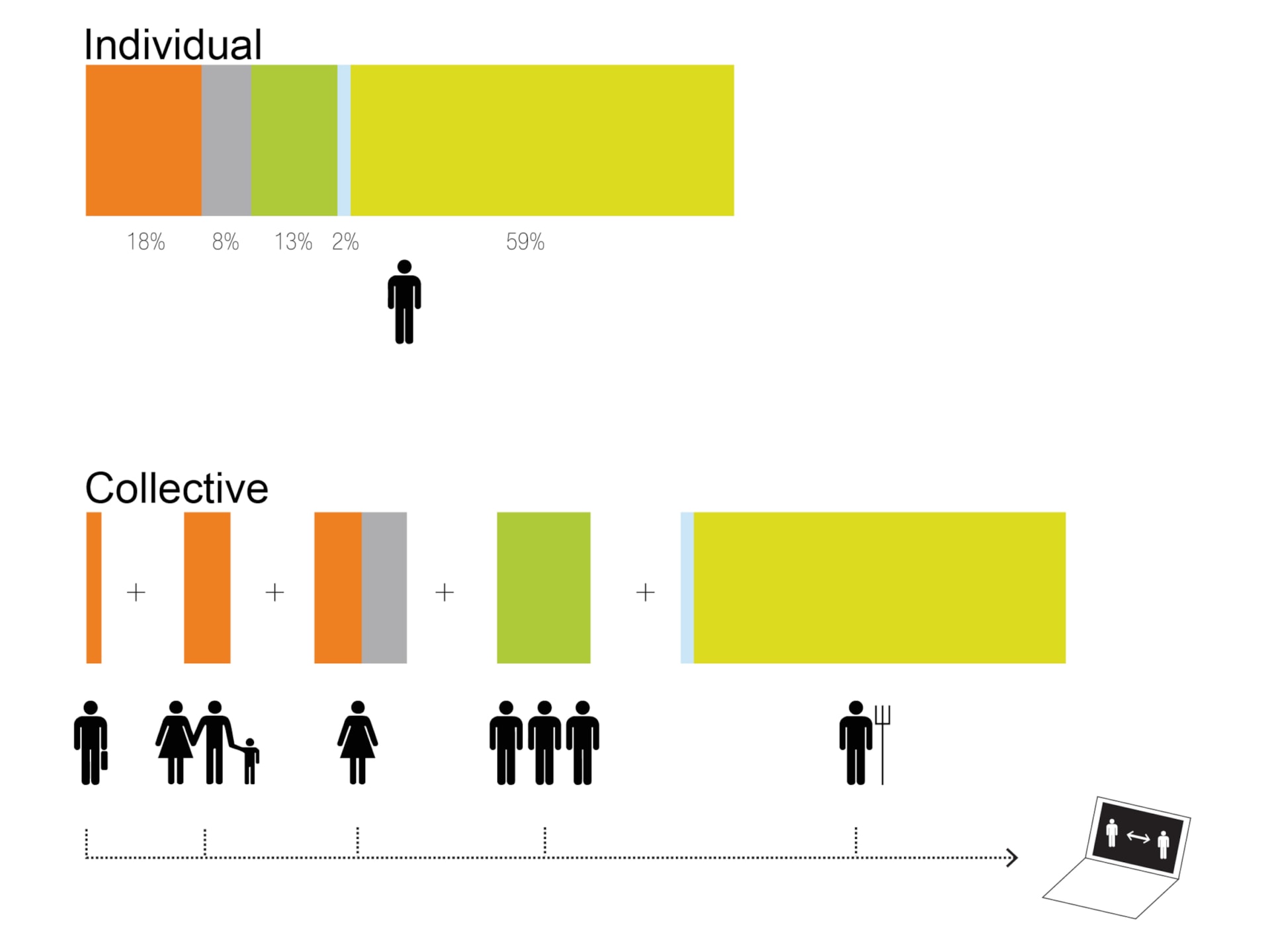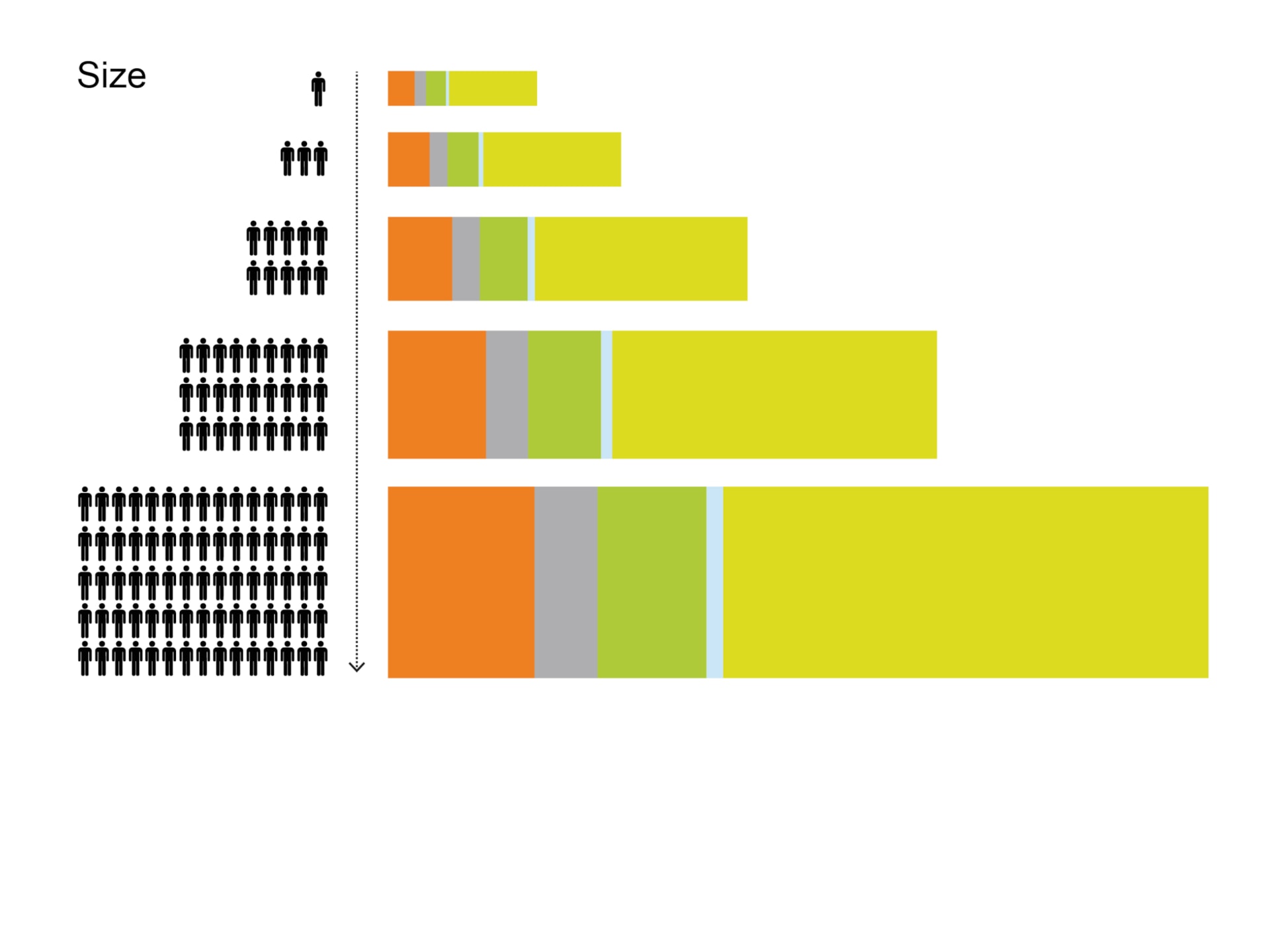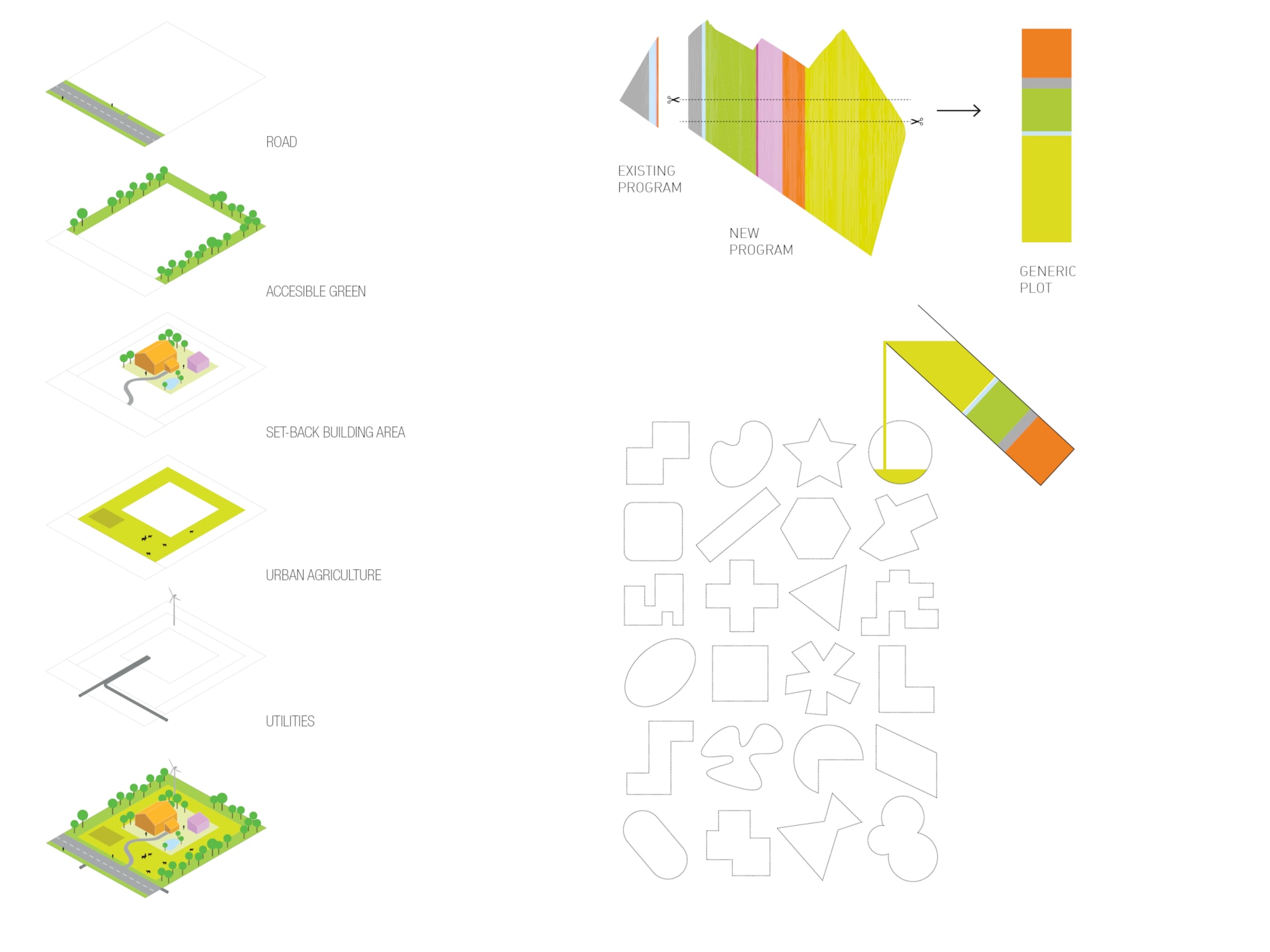 © all rights reserved