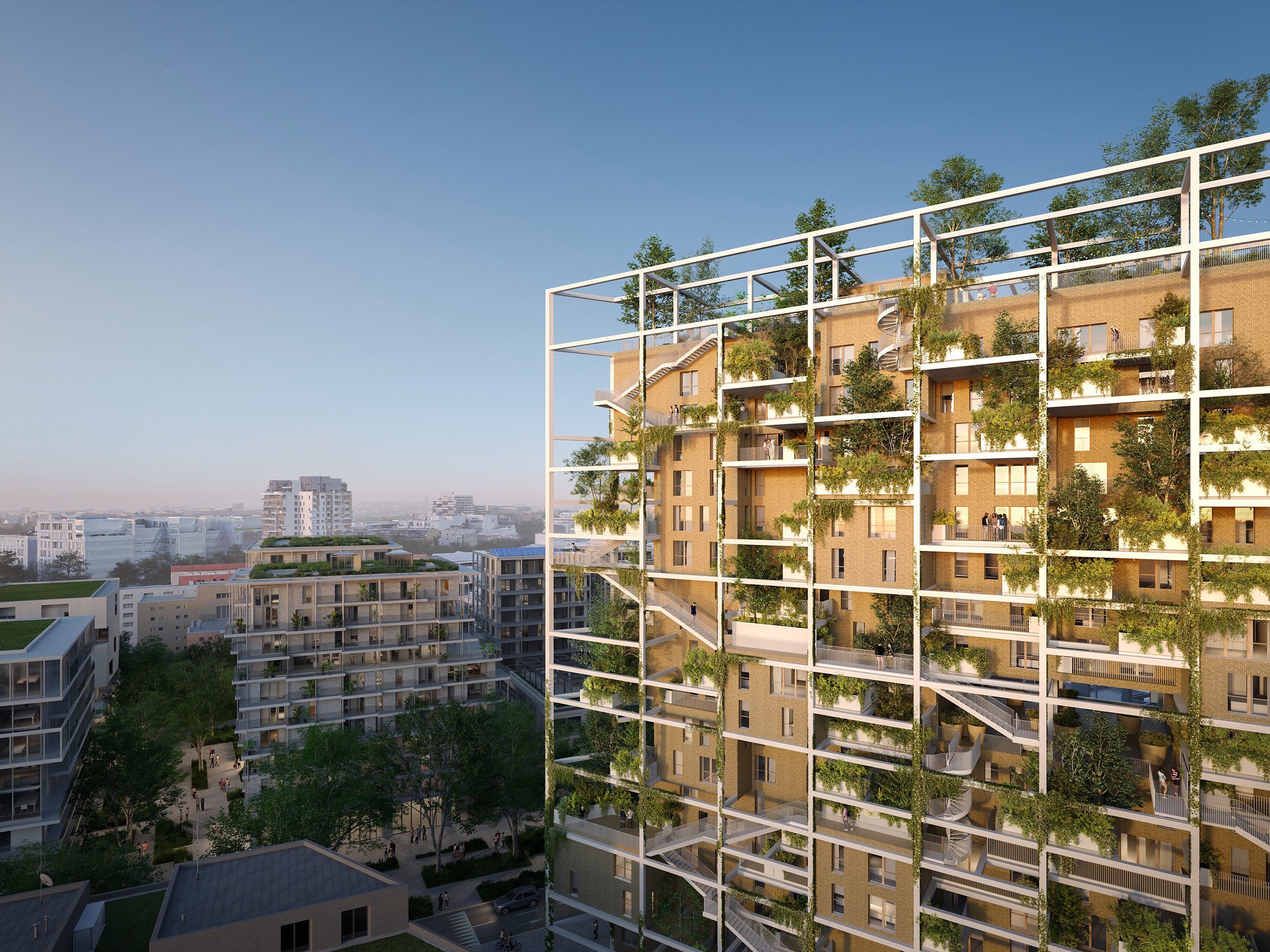 La Serre
Located in Issy-les-Moulineaux, La Serre is a true oasis in the middle of the bustling city. This "vertical village" consists of housing and shops inserted into an open greenhouse that incorporates more than 3,000 square metres of terraces and gardens.
Location

City

Issy-les-Moulineaux

Year

2018

Surface

12900 m²

Client

OGIC, Mairie d'Issy les Moulineaux

Status

In progress

Programmes

Themes
Following MVRDV's original competition entry, the opportunity arose to develop a second project, on a different site, that further built on the design principles established in that first project.
In La Serre, each apartment will have an outdoor space and more than 25% of the living area of the building is devoted to terraces and balconies, resulting in an average of 8 m² of outdoor space per inhabitant.
By means of stairs and footbridges, a collective route is created that connects all shared spaces throughout the project, from the ground-floor public space, to terraces, an "urban window", and the rooftop. This route promotes the active use of these floating garden, creating a sense of togetherness among residents.
The vertical garden contains 75% native plant species, which are carefully selected with consideration to their height on the building and the orientation to the sun. In addition, bio-based and low-carbon materials are incorporated in order to protect urban fauna and foster biodiversity.
© all rights reserved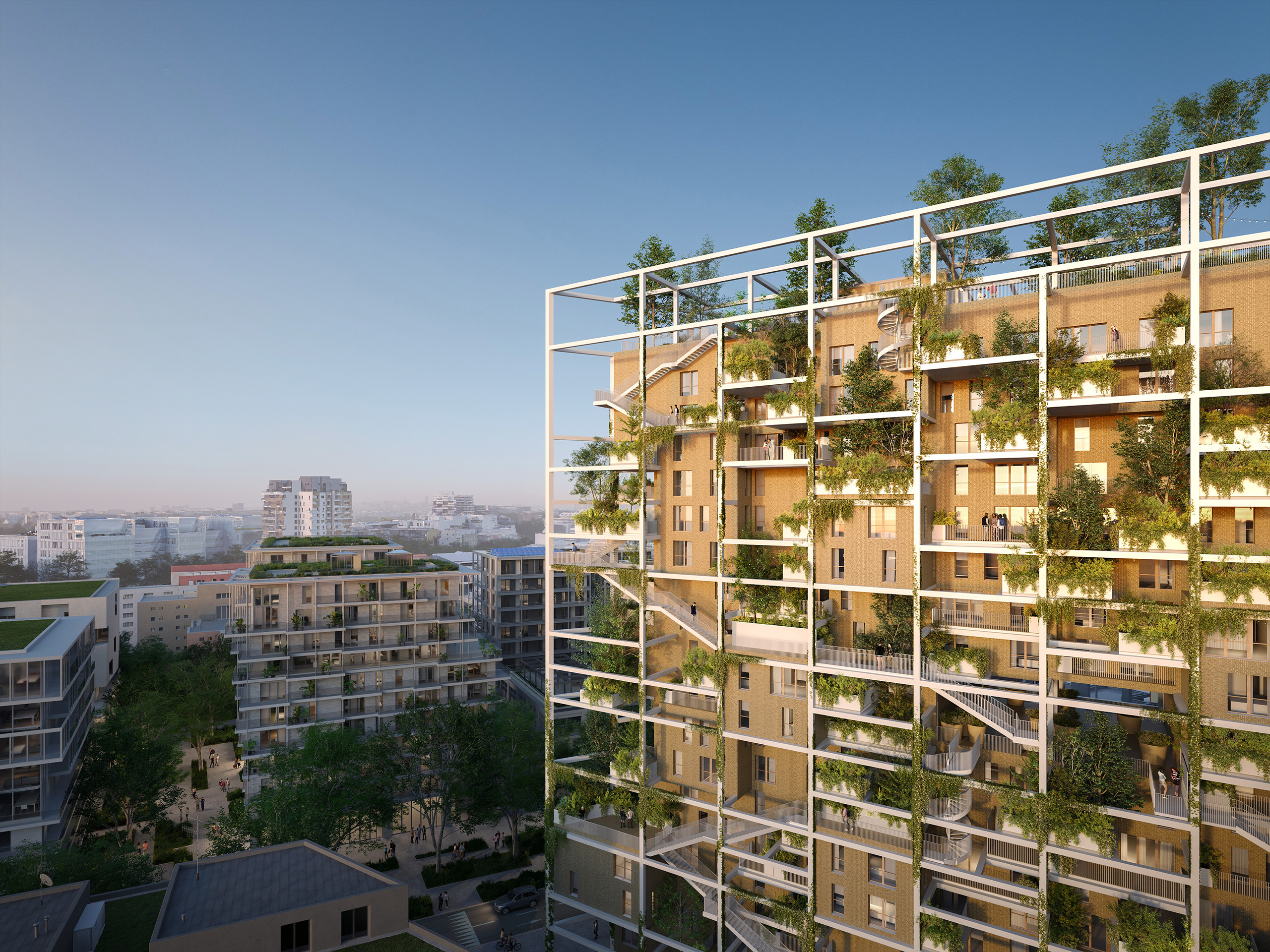 Architect
Founding partner in charge
Partner
Director MVRDV France
Design team
Copyright