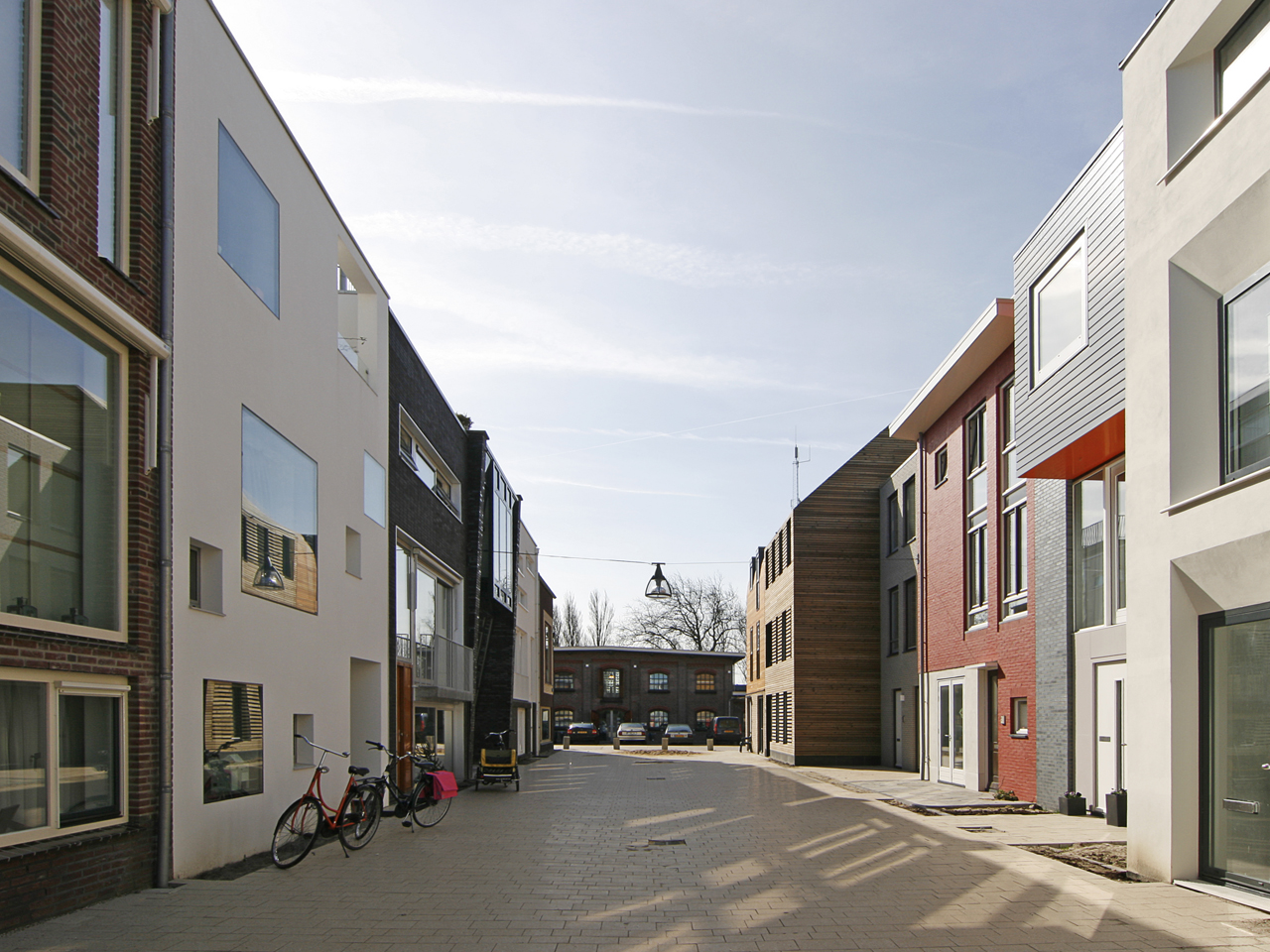 Nieuw Leyden
For the inner city of Leiden, MVRDV designed an urban plan of 670 dwellings. Half of the new housing was developed within the framework of so-called private client agreements, with the rest developed as public housing. The urban plan gives strict parameters to ensure the relative cohesion of the urban grid whilst maintaining enough flexibility for consumer driven developments. MVRDV's engagement with the project lasted 10 years.
Location

City

Leiden

Year

2013

Surface

160000 m²

Client

Nieuw Leyden CV

Status

Realised

Programmes

Themes
A unified collection of individually designed houses Nieuw Leyden exists as an exciting blueprint for the development of future inner city environments. The urban framework proposed by MVRDV was designed in a way that guarantees the largest freedom possible in filling in the individual building plots.
Along the Willem de Zwijger Boulevard a series of characteristic buildings developed with mixed and diverse programmes distinguish Nieuw Leyden from its surroundings.
MVRDV is the urban master planner of New Leyden. The buildings pictured are not designed by MVRDV but by different architects, residents and housing corporations respectively.
© all rights reserved