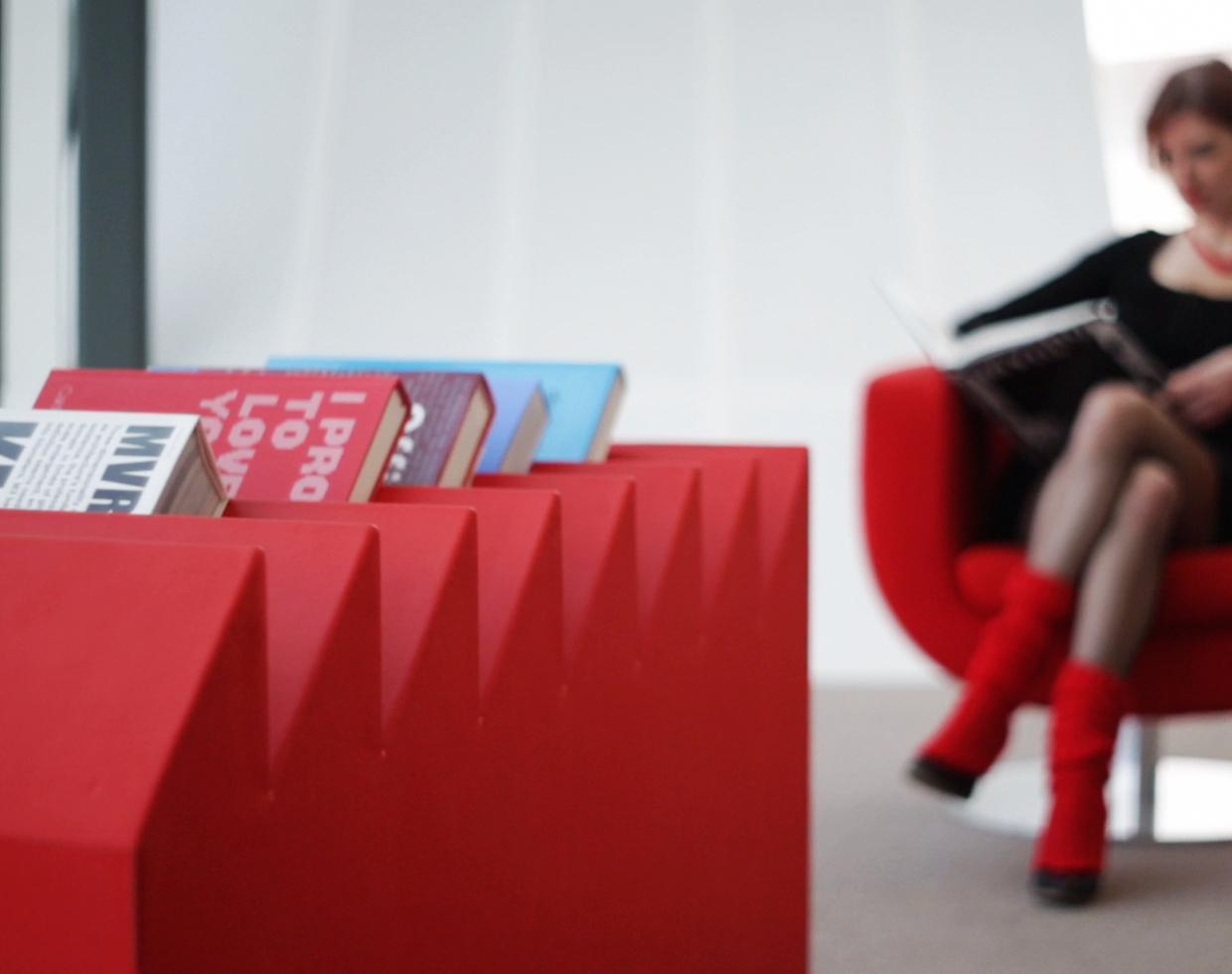 Vertical Village
MVRDV, in collaboration with Belgian furniture label Sixinch, launched the Vertical Village furniture collection: a series of vibrant and playful coated foam 'houses' attributed to the Vertical Village research conducted by MVRDV. Initially designed as sculptural pieces for a series of exhibitions the objects are now available for your home.
Location

Year

2014

Status

Realised

Programmes
What started as a radical urban vision for the densification of the East Asian Metropolis has turned into an iconic furniture range bringing vision and innovation to your home. The pieces are available in a wide variety of shapes and colours – allowing you to tailor your own personal Vertical Village. The product is flexible, waterproof, seamless and hygienic and is available in a range of striking and sophisticated colours. The objects are made of foam rubber with a PU coating, which is 100% recyclable and safe according to DIN EN71-3 standards for Children's toys.
After the Vertical Village exhibition in Hamburg, a 4-meter tall installation made of 80 of these foam elements returned to MVRDV's offices and was used spontaneously by the staff and visitors as seating, an impromptu waiting lounge, a playground, a pedestal for models and even for the odd deadline powernap. A furniture collection was born as a by-product of urban research and real-life testing! The 26 objects are in the shape of houses proposed for the Vertical Village and welcome one to sit, lounge, work and play. The coated foam is resilient able to withstand office and family life and outdoor use.

Why not infuse an interior with architecture? A semi-detached house, a volume with a gap or a cloud shape? The objects, rather than furniture in the traditional sense, are experimental and surprising. How does one use a (sift) house in a living room?
The research project 'The Vertical Village – Individual, Informal, Intense' explored the rapid urban transformation of East Asia, the qualities of urban villages, and the potential to develop much denser, vertical settlements as a radical alternative to the identical block-like architecture of standardised units and their (negative) impact on city life. The research was exhibited in Taipei, Seoul, Sao Paulo and Hamburg, often accompanied by a large sculpture of a possible Vertical Village. After metal and plastic shapes in Seoul and Taipei foam was decided upon as the best solution for the 4-meter tall sculpture in Hamburg leading to this unexpected but nonetheless exciting furniture application.

The Vertical Village range is available online at www.vertical-village.com. The sculpture was displayed at INTERNI's Feeding New Ideas for the City, at Università degli Studi in Milan, in collaboration with Viabizzuno lighting.

The Vertical Village research was made possible with the generous support of the City of Taipei, the JUT Foundation for Arts and Architecture Taipei and Delft University of Technology, The Why Factory. The objects are hand made by Sixinch in Belgium.
© all rights reserved
Architect
Strategy & Development
Partners
Copyright