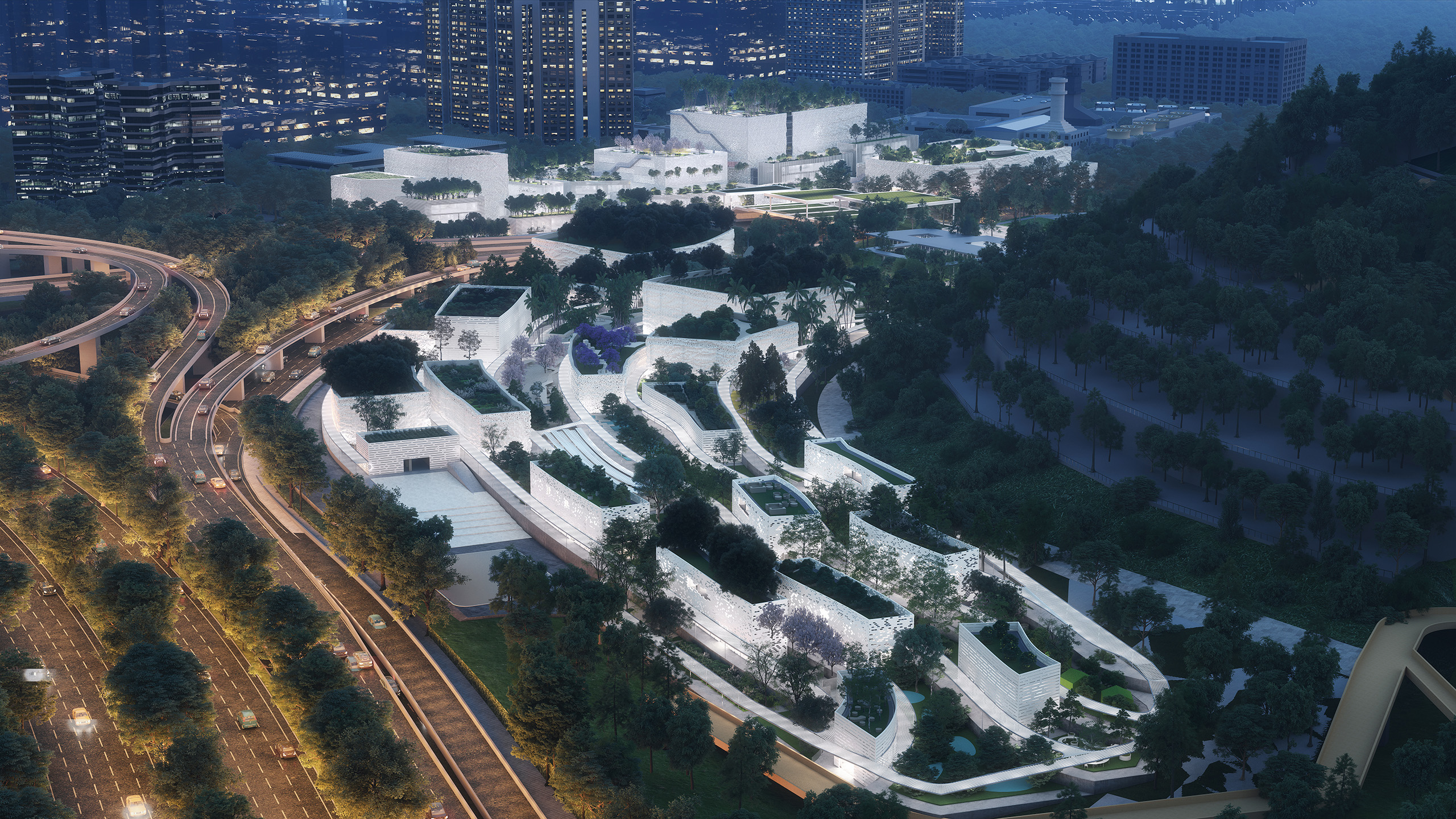 Shenzhen Antuo Hill Museums
MVRDV's finalist competition design for the Shenzhen Antuoshan Museum envisages a low-rise art village that extends across two sites at the base of the city's former quarry, Antuo Hill, creating two distributed but connected museum campuses of 52,400 m2 and 148,700 m2 respectively. Separated by a major motorway, the museum 'village' acts as a critical interface between city and nature. Its mixed program bridges the motorway's divide with public art and nature programming that draws foot traffic through one 'village' and over to the other while creating a highly interactive environment that draws the public to art through multi-faceted experiences.
Located in the centre of Shenzhen's creative parks and cultural venues, and connecting two major art districts - OCT and Futian Central District - Antuo Hill's Antuoshan Museum sits amongst a mix of urban amenities, including residential communities, the Antuo Hill district primary school, general hospital, kindergartens, and international schools. In coordination with this urban scale, and so as not to challenge Antuo Hill's presence, MVRDV's design proposes a human scale for the museum, with horizontal program distribution and integration in the landscape. Additionally, the campuses serve dual functions of public space amenity, and cultural focal point. This concept builds on Antuo Hill's strong infrastructure and mobility networks – both public transport and motorways. To this end, the design integrates with existing mobility connections, and creates additional pedestrian connections by blending the form of the low-rise art village into Antuo Hill's topography, merging museum and nature, and museum and city in one cohesive gesture.
Comprising the Center for Art Masters, the Sculpture Museum, and the Exhibition Halls of National Level Museums, Plot A embraces the base of Antuo Hill, its shape informed by existing topographical lines. An east-west pedestrian path moves across the site creating a plaza lined with cafes and gardens as well as cultural and art programming. A path cutting north to south provides a connection between the program across the highway and the hill, while also separating paid museum programming (east) from public programming (west). The upper (east) museum area's galleries and gardens lie on definitive contour lines along two spines that run parallel to the main route. These pathways create a grid network of buildings and gardens connected by ramps and stairs that encourage exploration and engagement. Density increases moving east to west into the public areas. Sheltered by canopies, and a diverse tapestry of rooftop gardens, the site is a patchwork of activities that generate opportunities for diverse cultural, leisure, and commercial activities merging indoors and outdoors. Below ground parking, storage, and MEP are accessible via cores connecting above and below ground levels, and maximizing the activation of the site.
Across the motorway, Plot B is a denser echo of the activities of Plot A with three main exhibition programs – Shenzhen Pavilion of Museums, Window of Museum, and the Museum Cultural and Creative Park anchoring the plot's three corners. Once again, a grid network based on site connections gives shape to the design with commercial programs placed along a main spine and plaza that has both a visual and physical pedestrian connection to Plot A and Antuo Hill. Three museum programs surround the plaza as it forms their central gathering point while internal streets through the buildings generate a smooth flow of circulation. External pathways pass through and over rooftop gardens, with buildi­­ng volumes stepping back to create a village-like, human-scale experience, and hosting terraces for open-air events and exhibitions. As in Plot A, each rooftop has a distinct character giving the whole complex a quilted tapestry. These support diverse cultural and commercial activities, generating a highly interactive atmosphere where visitors encounter art in immersion.
"This low-rise museum complex is built on terraces, and this stresses the importance of the mountain. The museum doesn't fight for attention, but harmonises with the mountain, which is itself terraced. With their green streets, gardens, and green roofs, the terraces extend it. This way the whole mountain becomes the icon", says MVRDV founding partner Winy Maas.
In addition to planted terraces and gardens, the design incorporates a canopy structure that shelters outdoor space from sun. This creates a cool microclimate in and around the museum complex and ensures enjoyment of the outdoor spaces throughout the seasons, mitigating the urban heat island effect. Due to the diverse characteristics of the planted rooftops and gardens, which include urban farms, garden restaurants, glass farms, fashion fields, and nature theatres, the design supports intensive native biodiversity, and storm water absorption, reducing the use of municipal water consumption, while also generating interactive art experiences by merging tech and nature. Additionally, the design ensures that the area is fully accessible from all corners of the city, by making distinctive connections to existing city public transport and slow mobility networks in the complex's organization.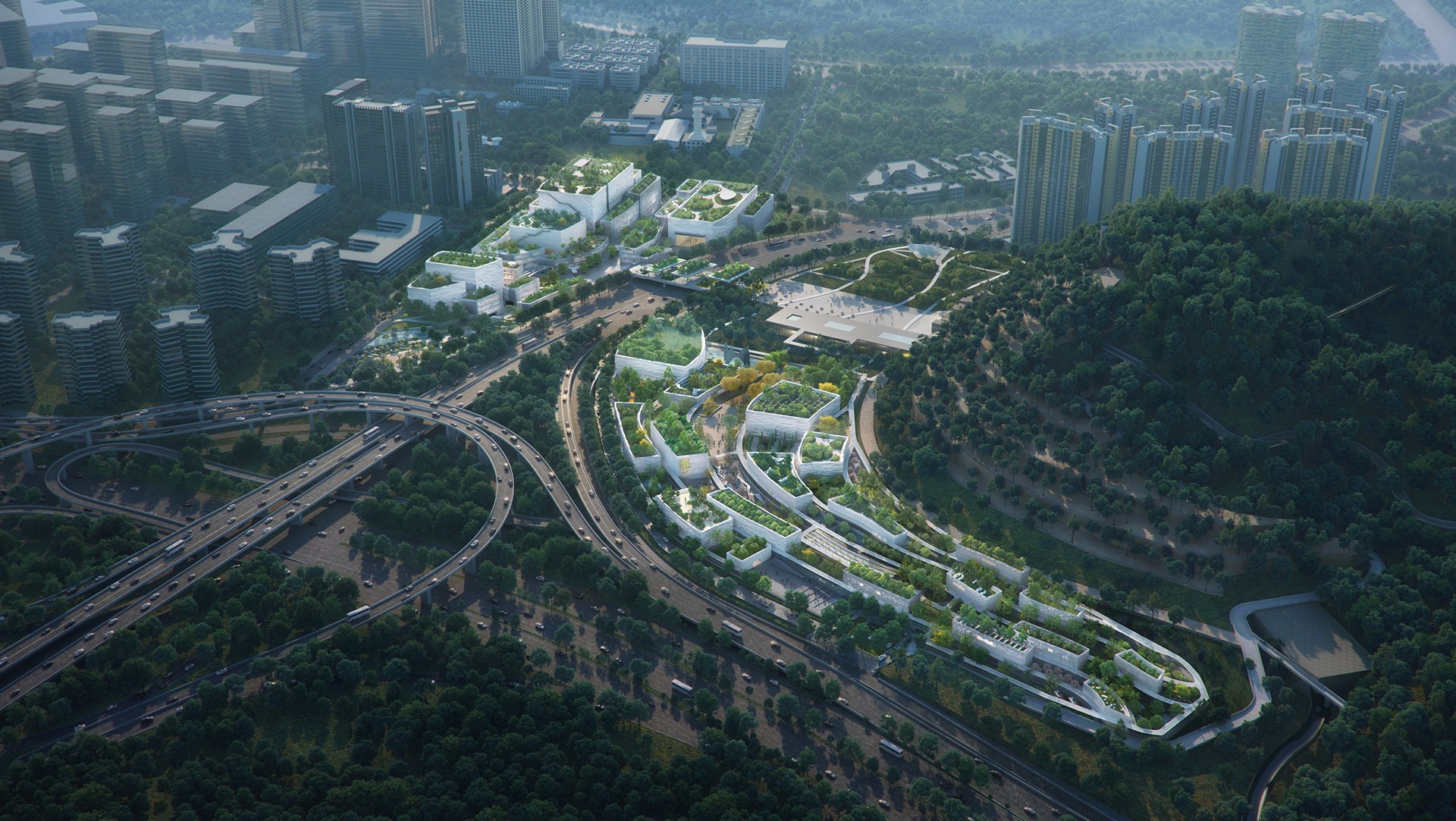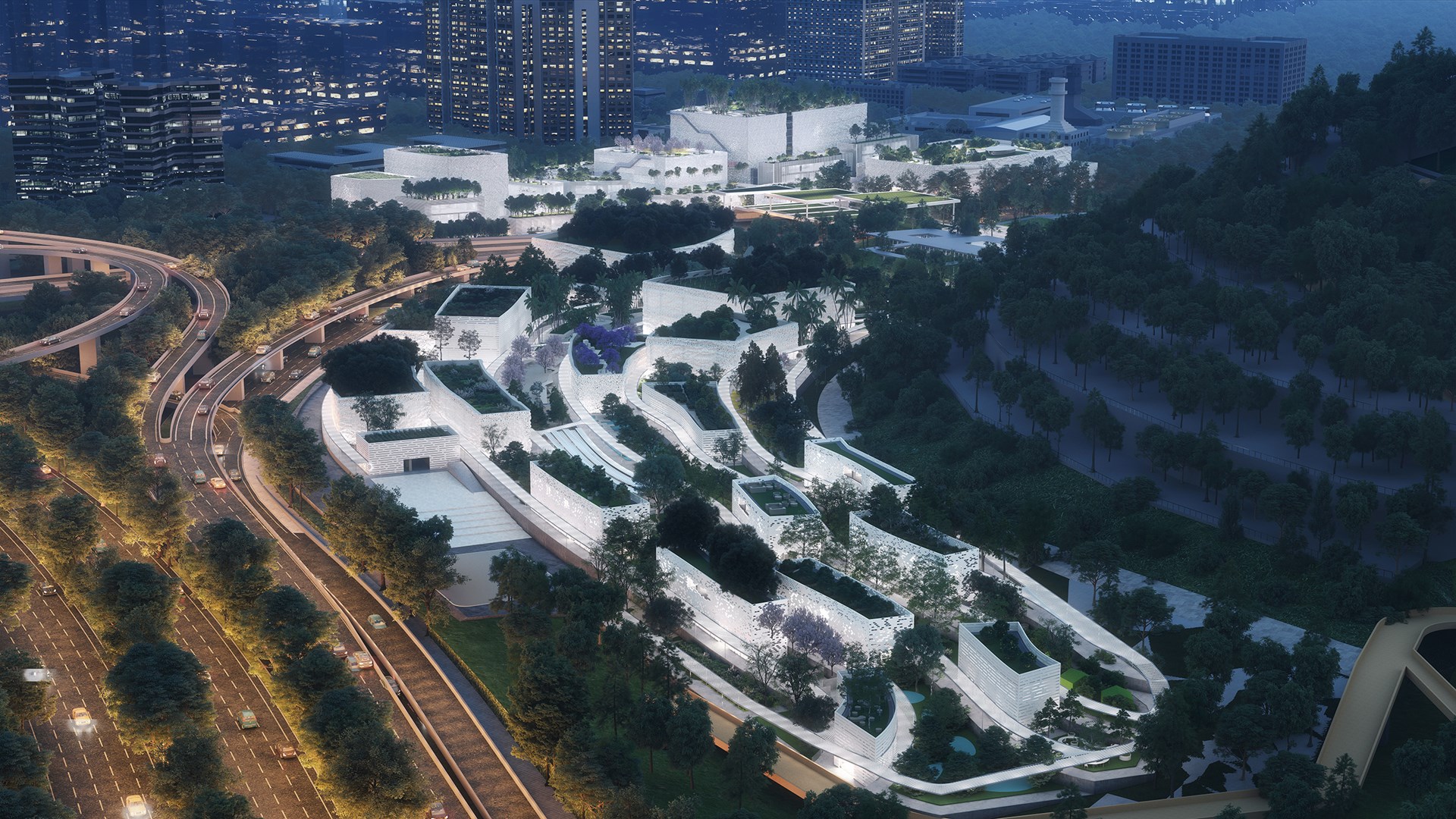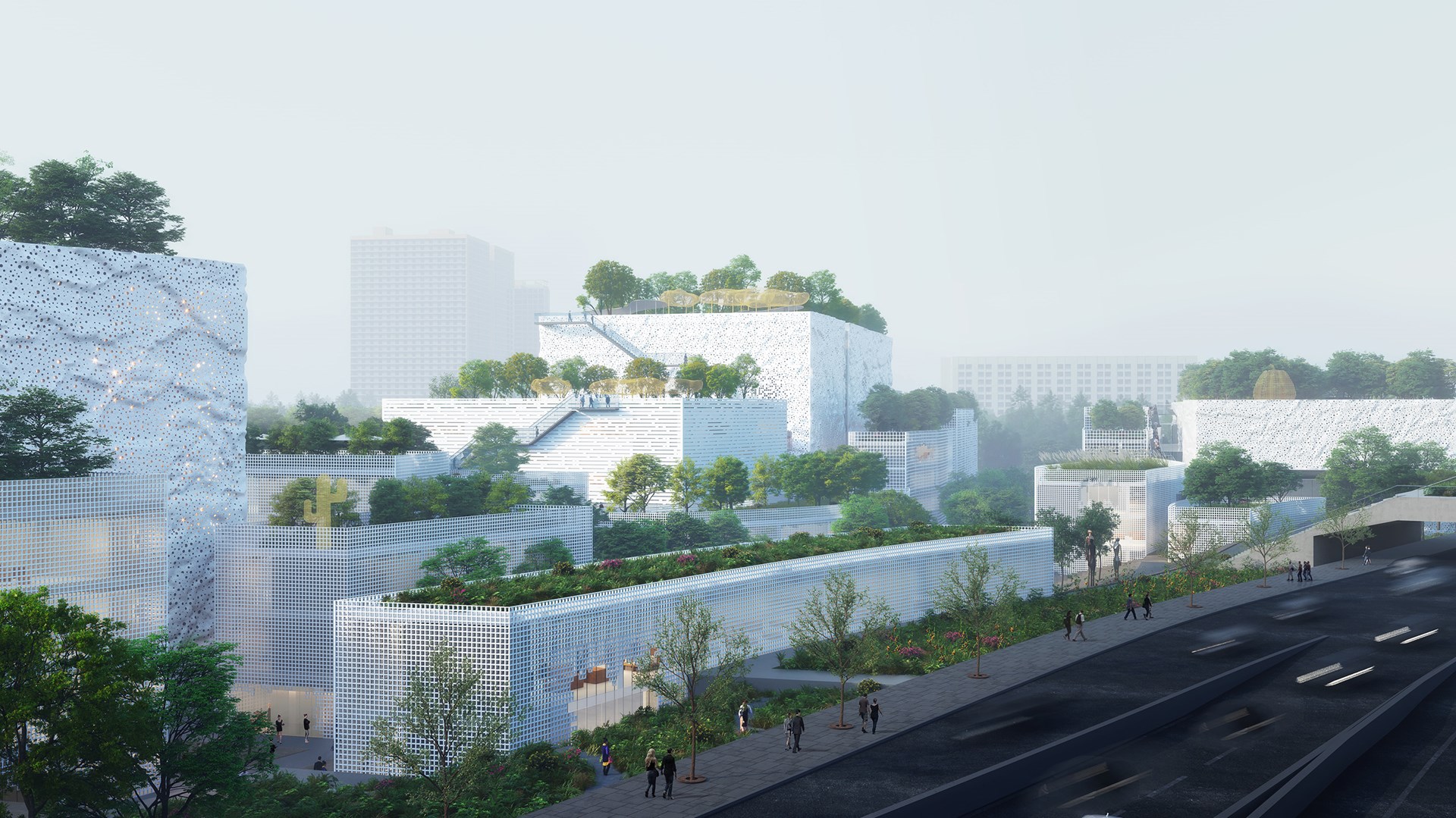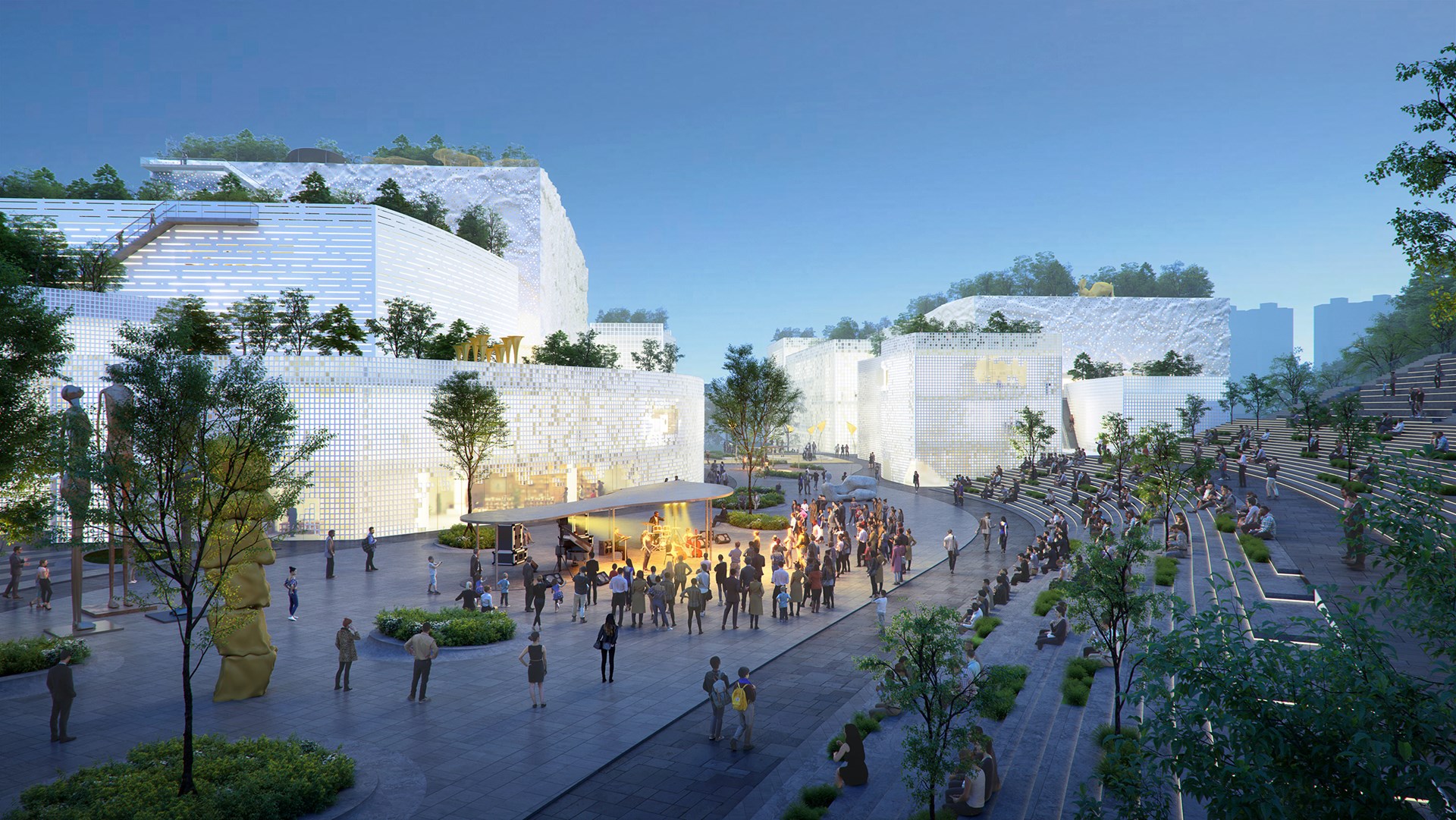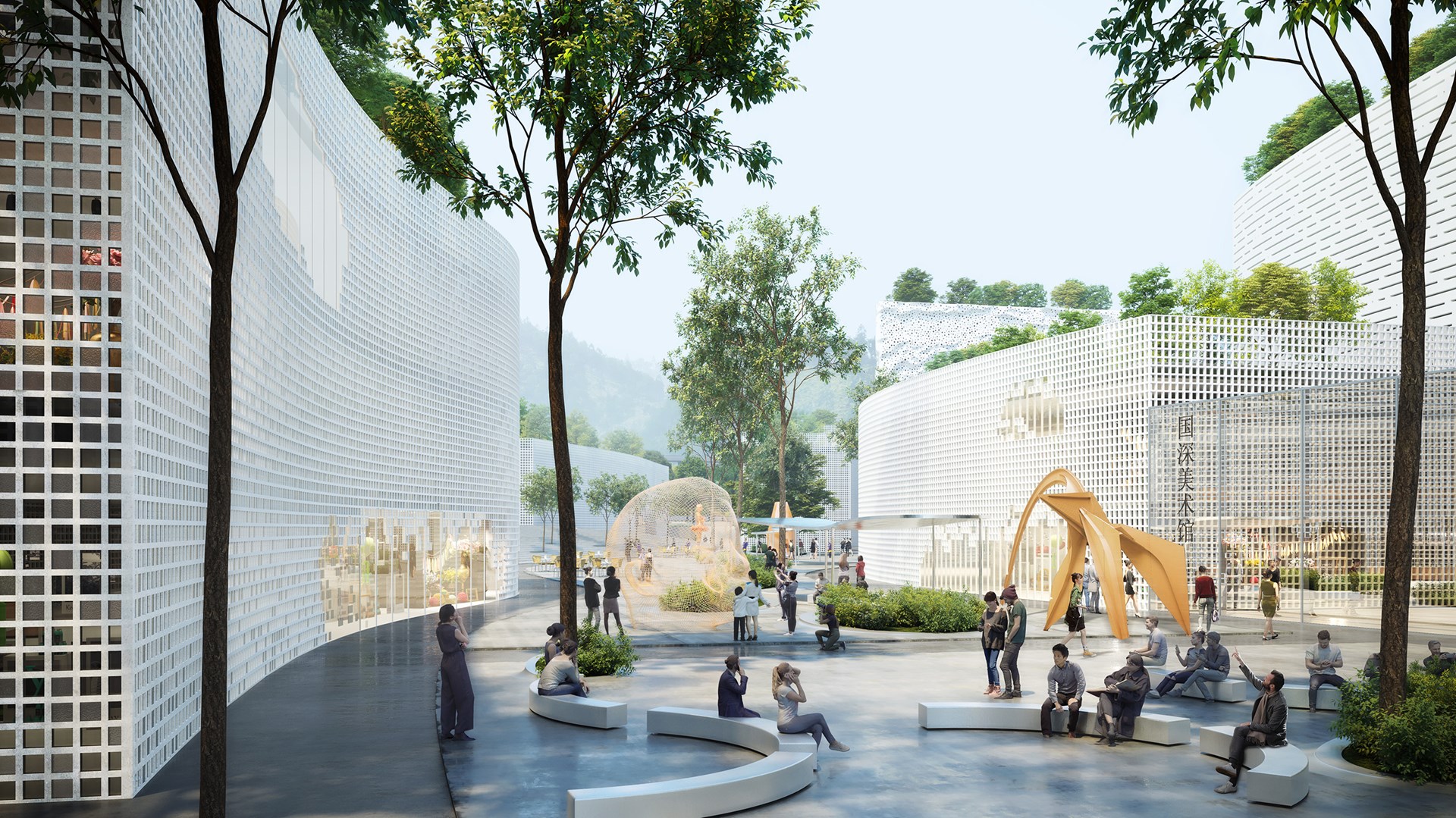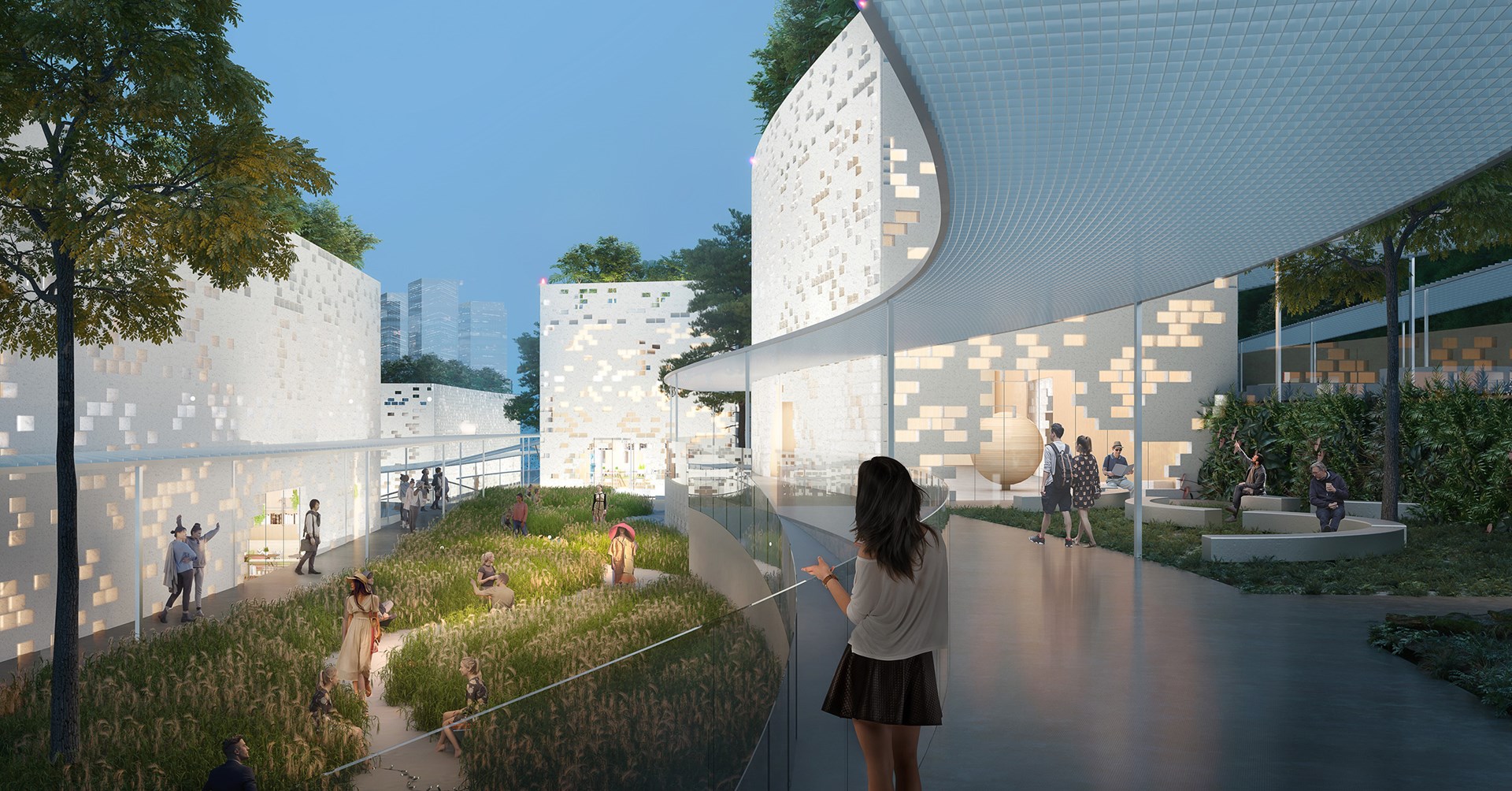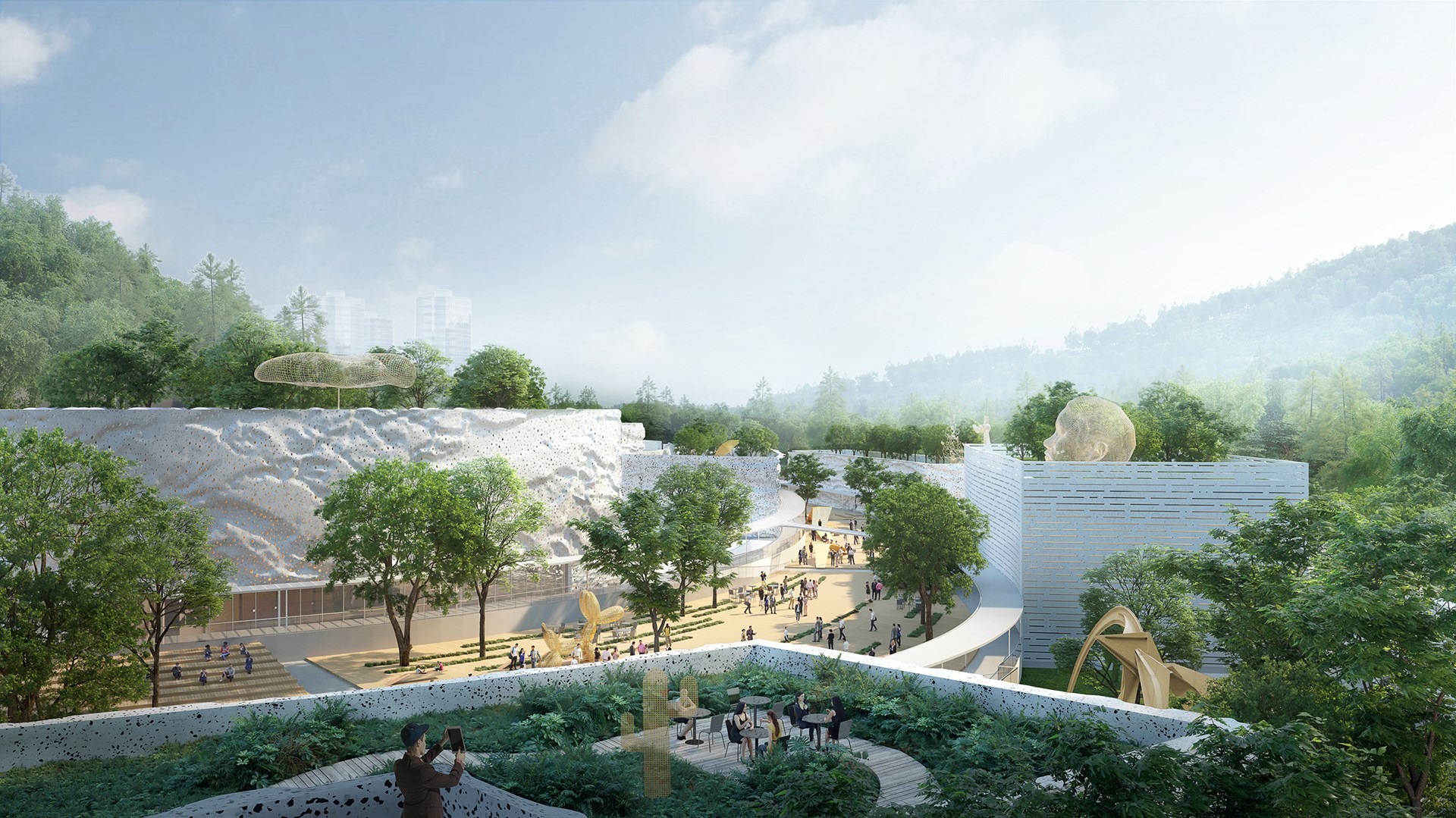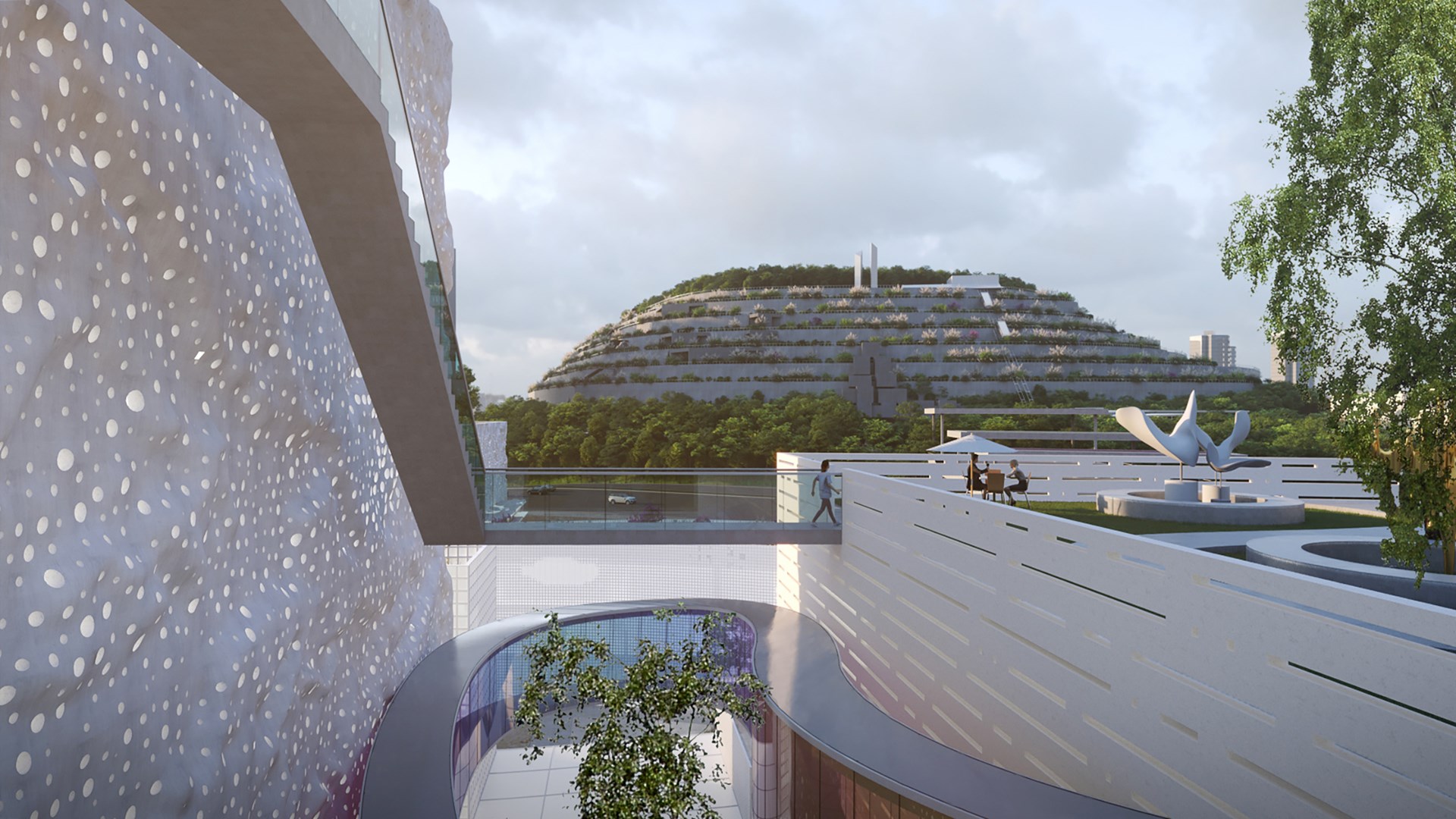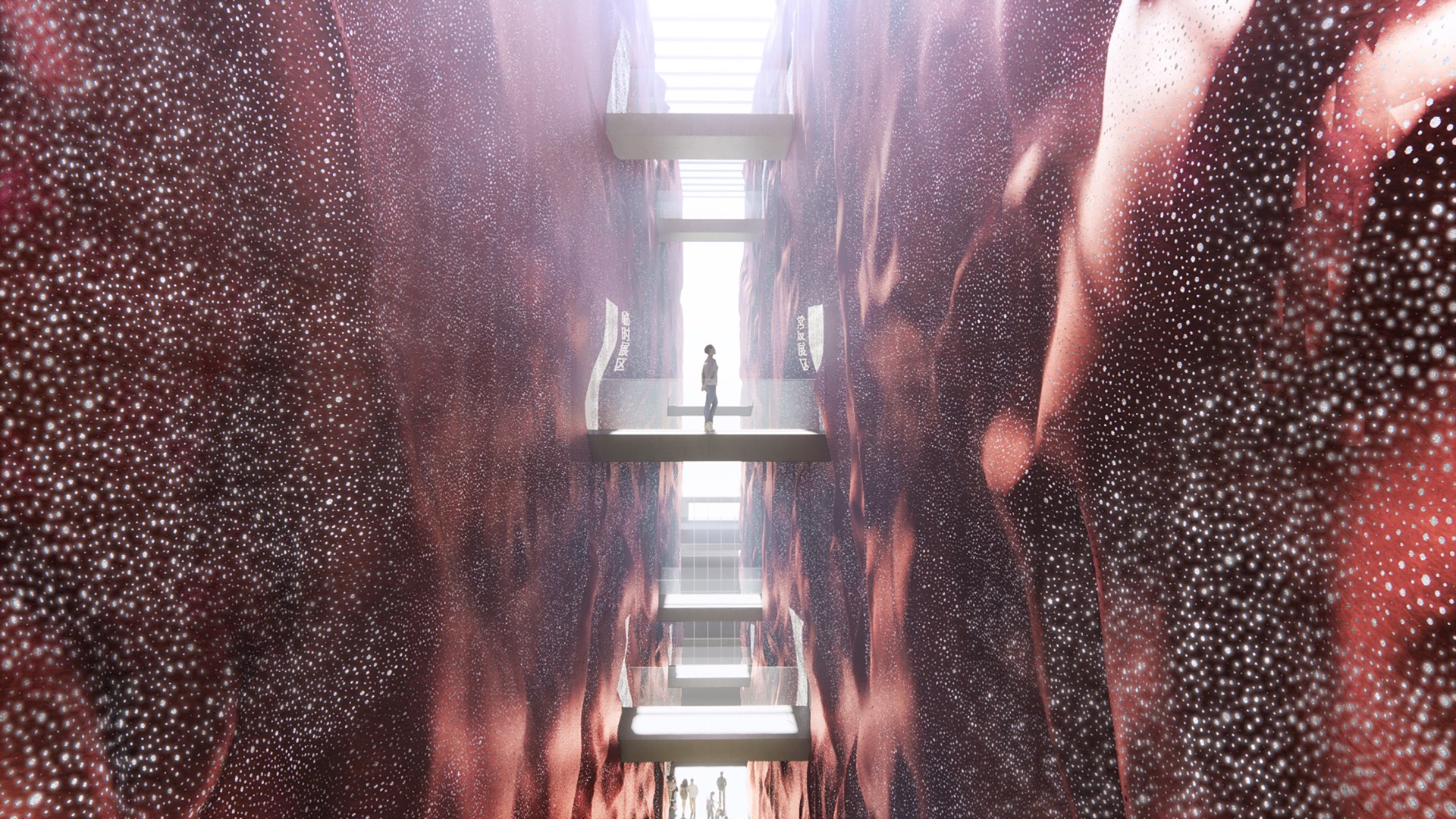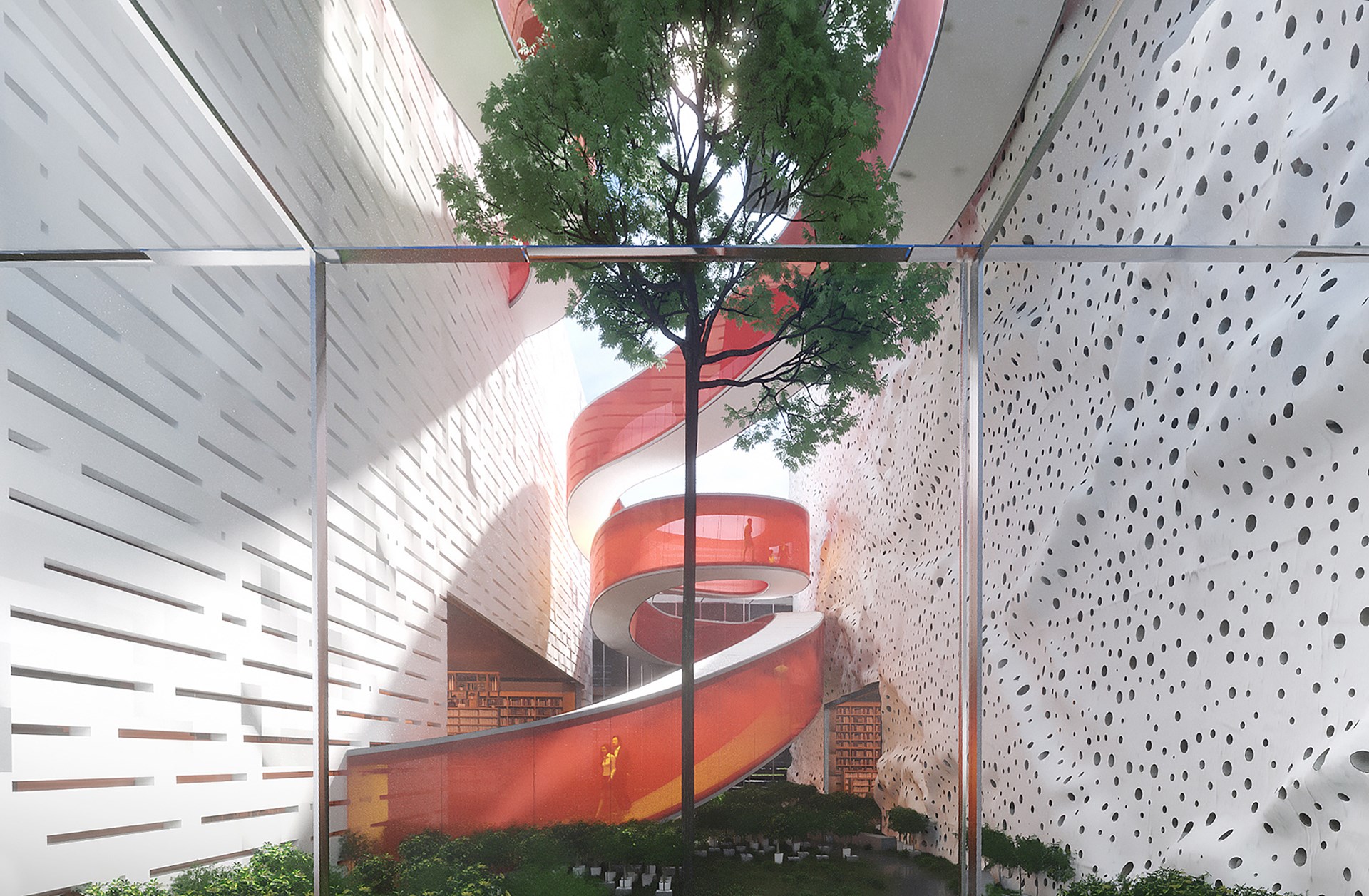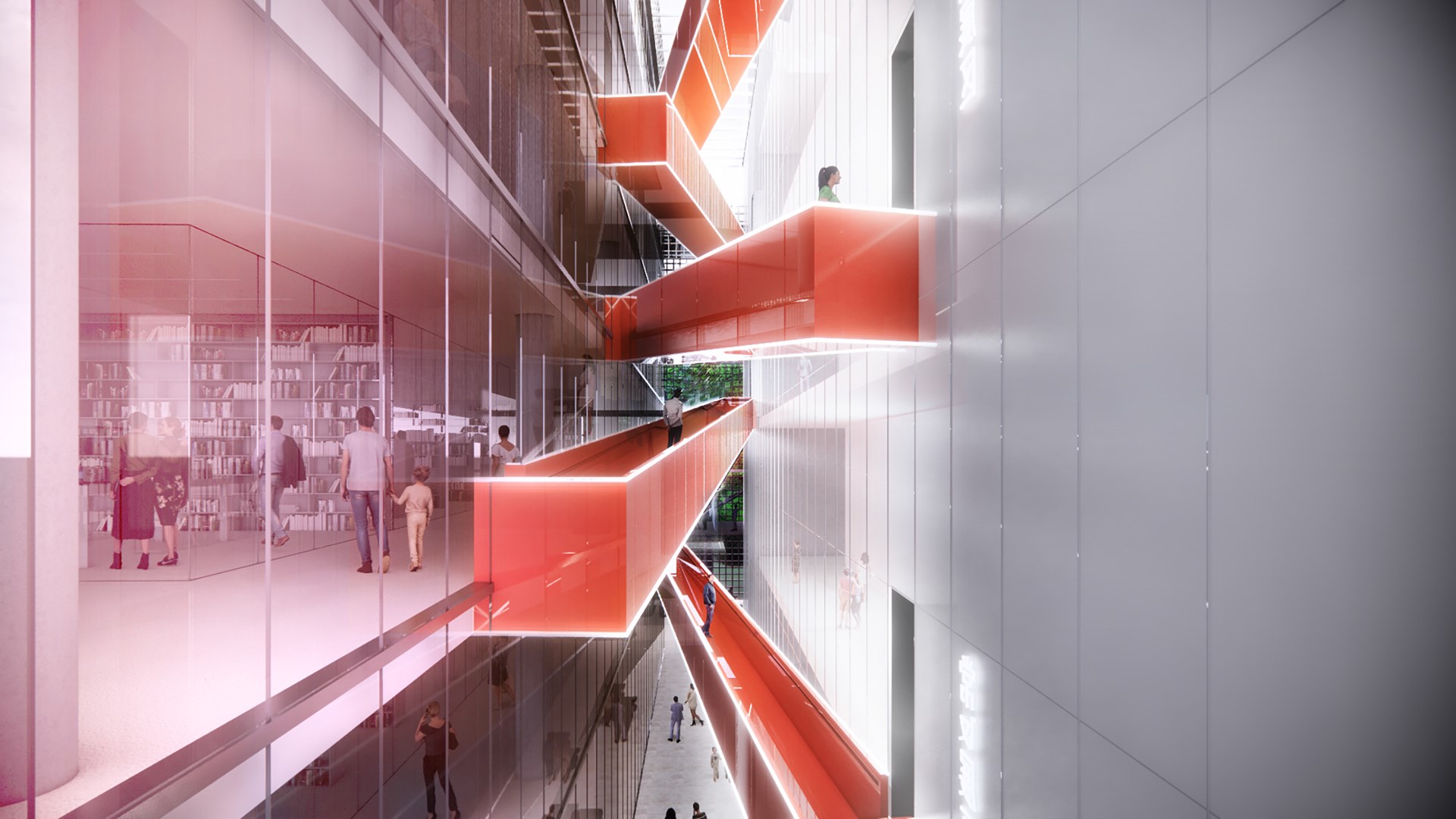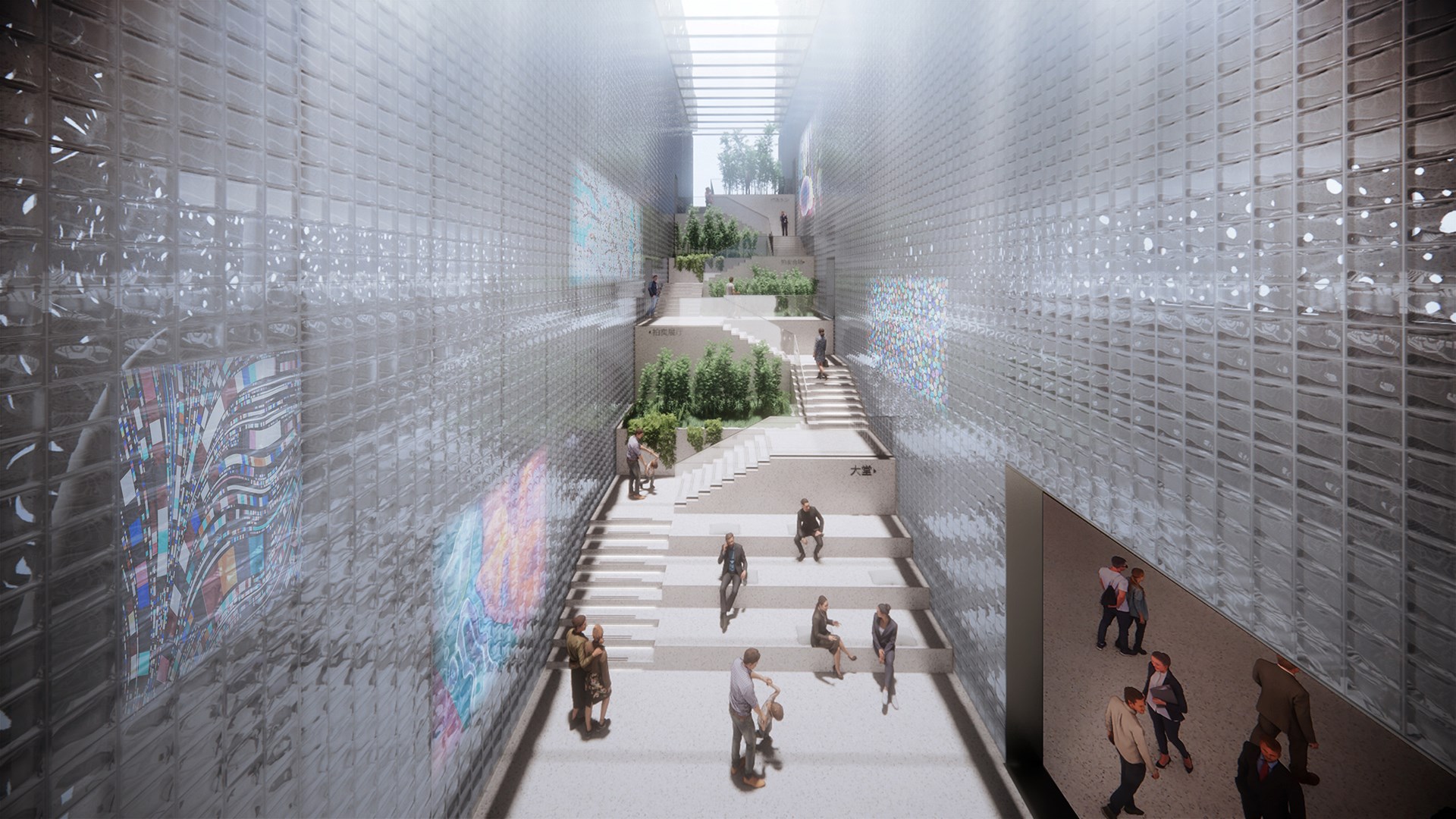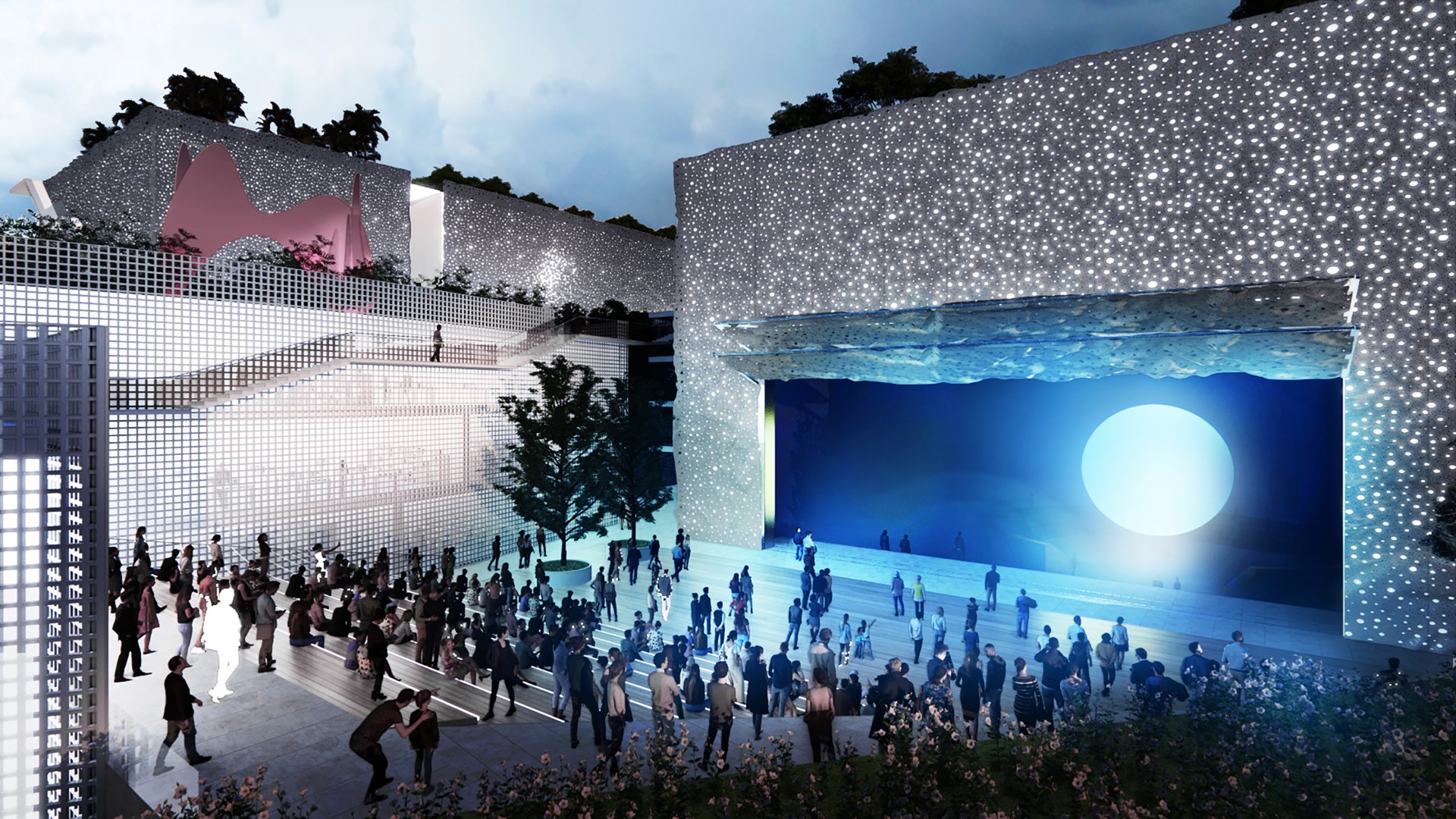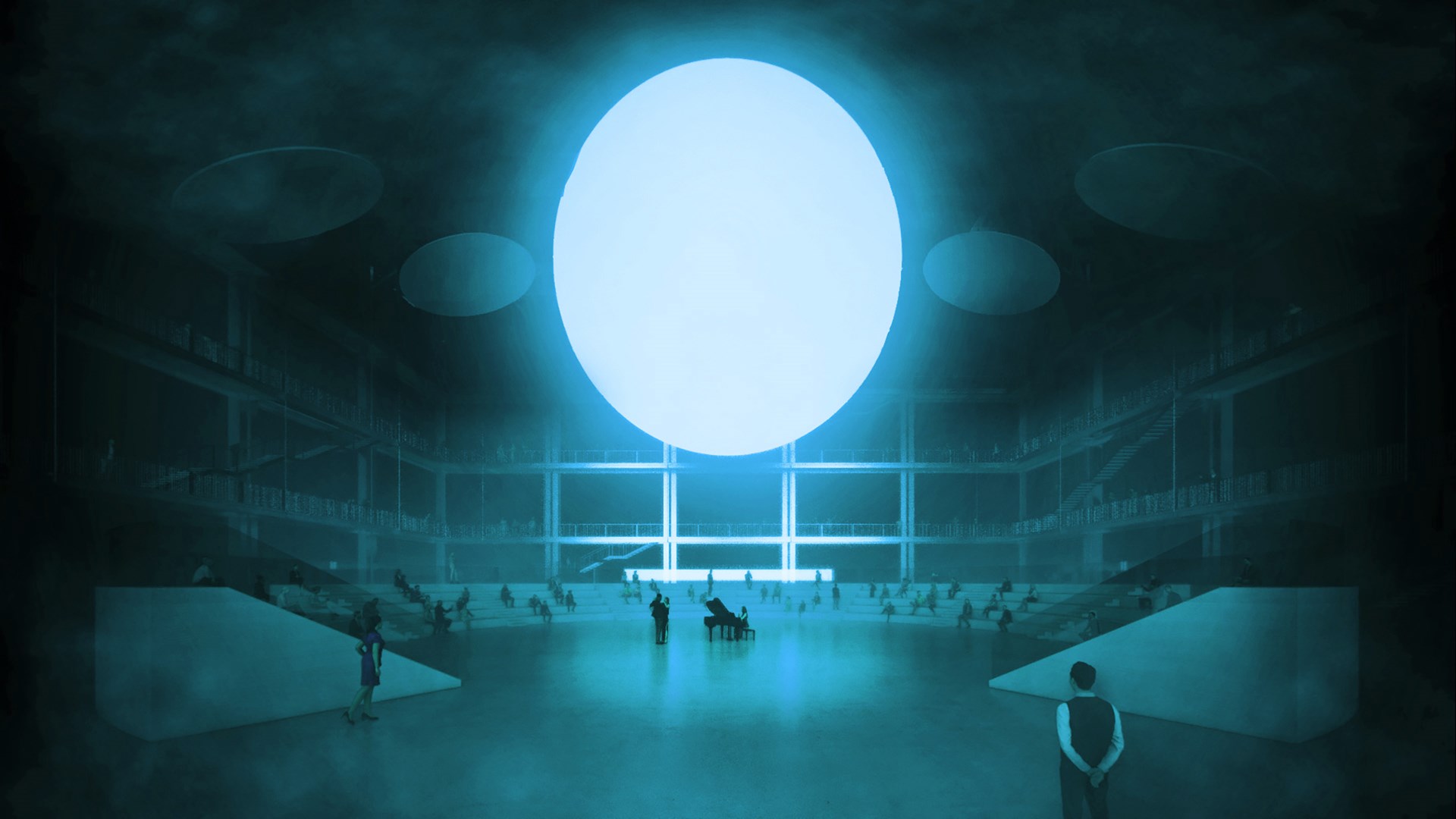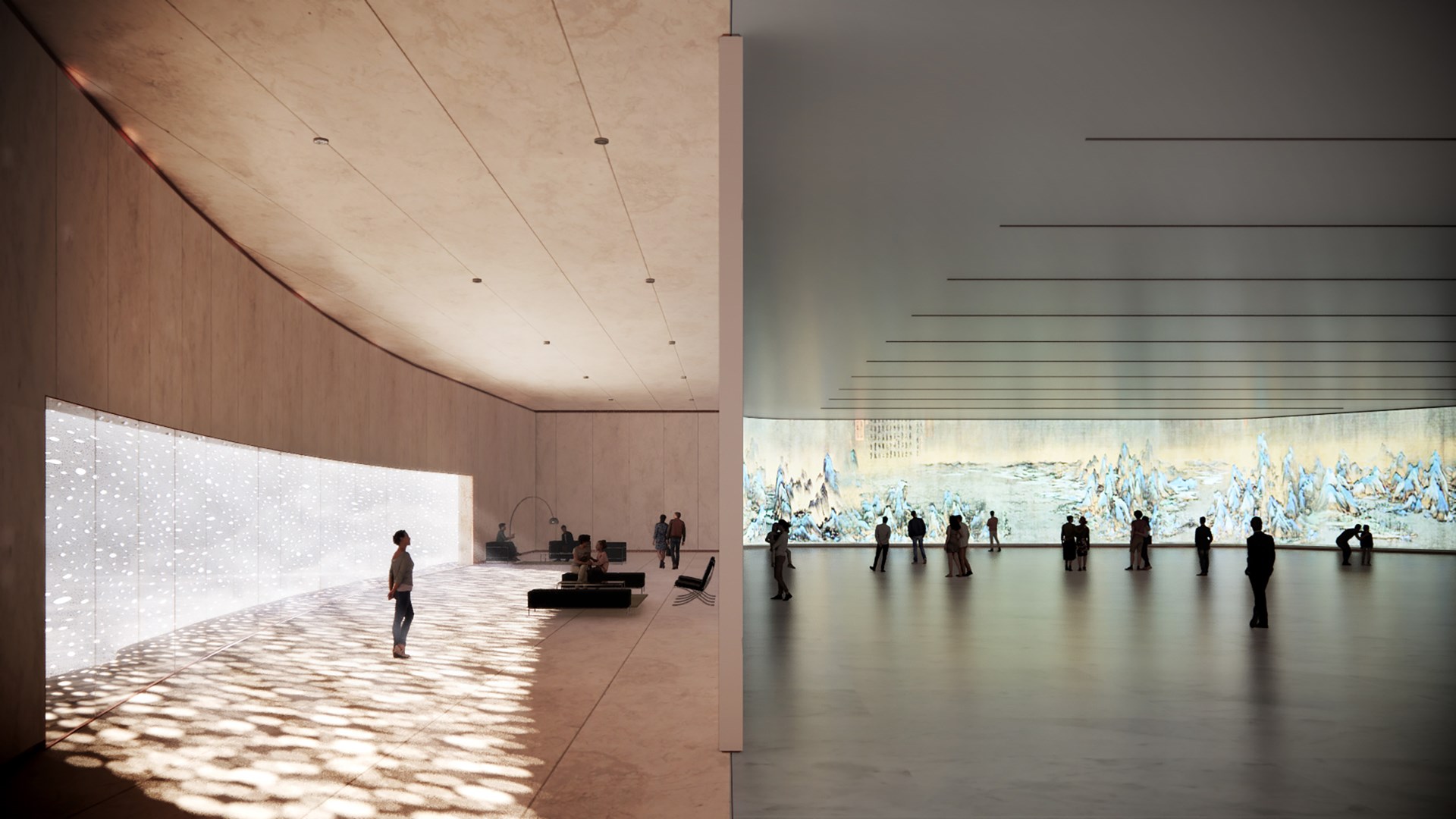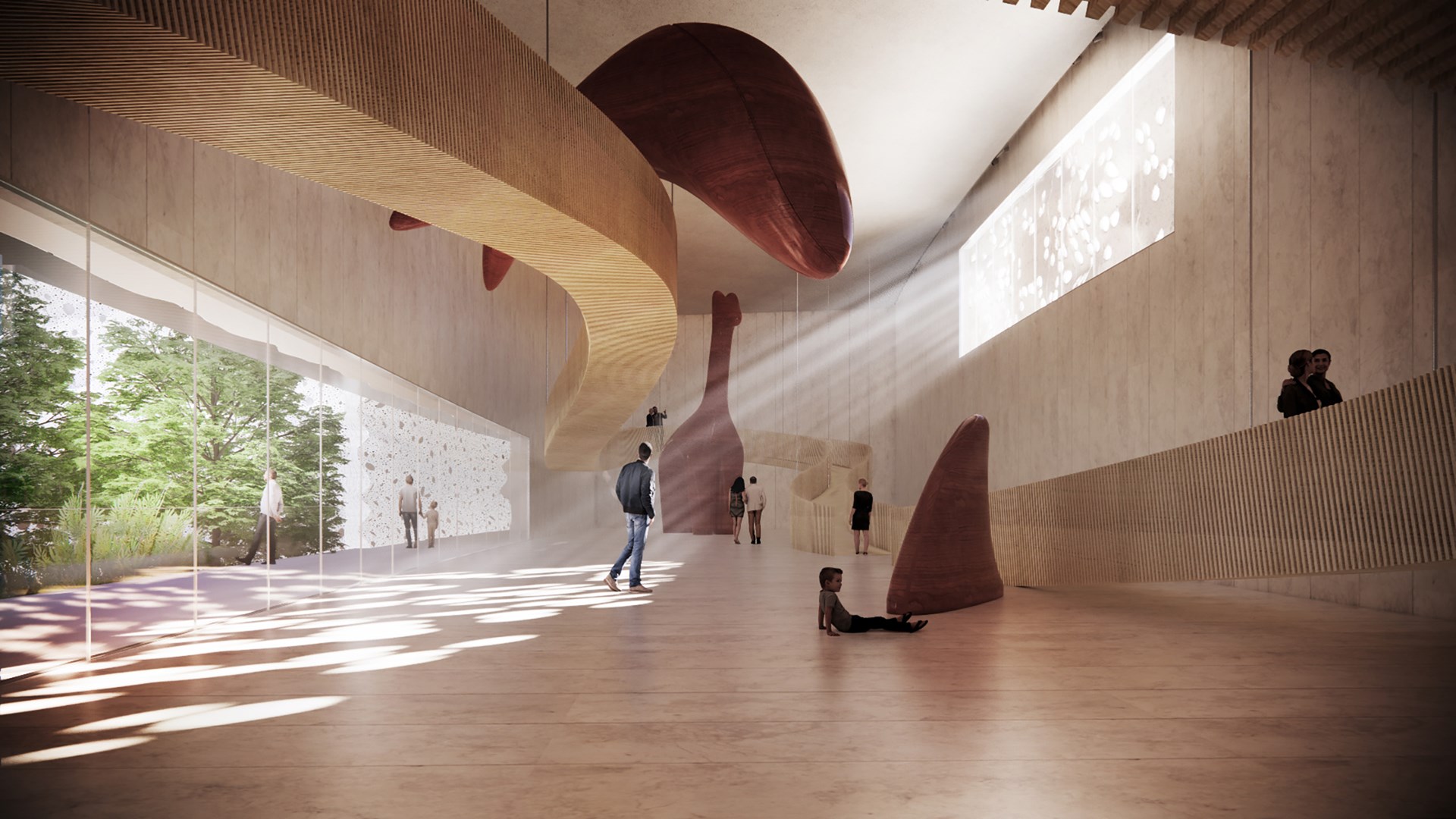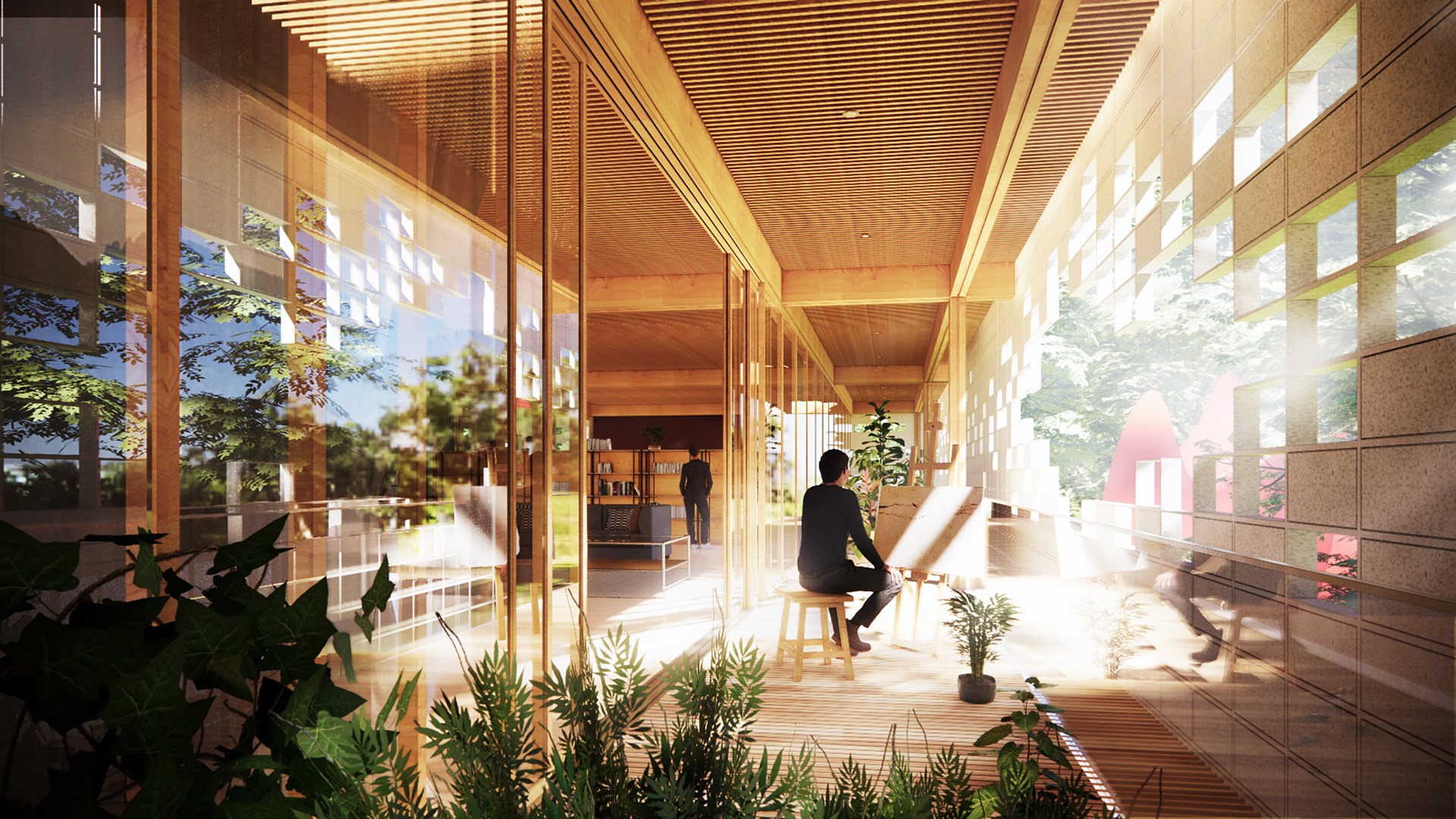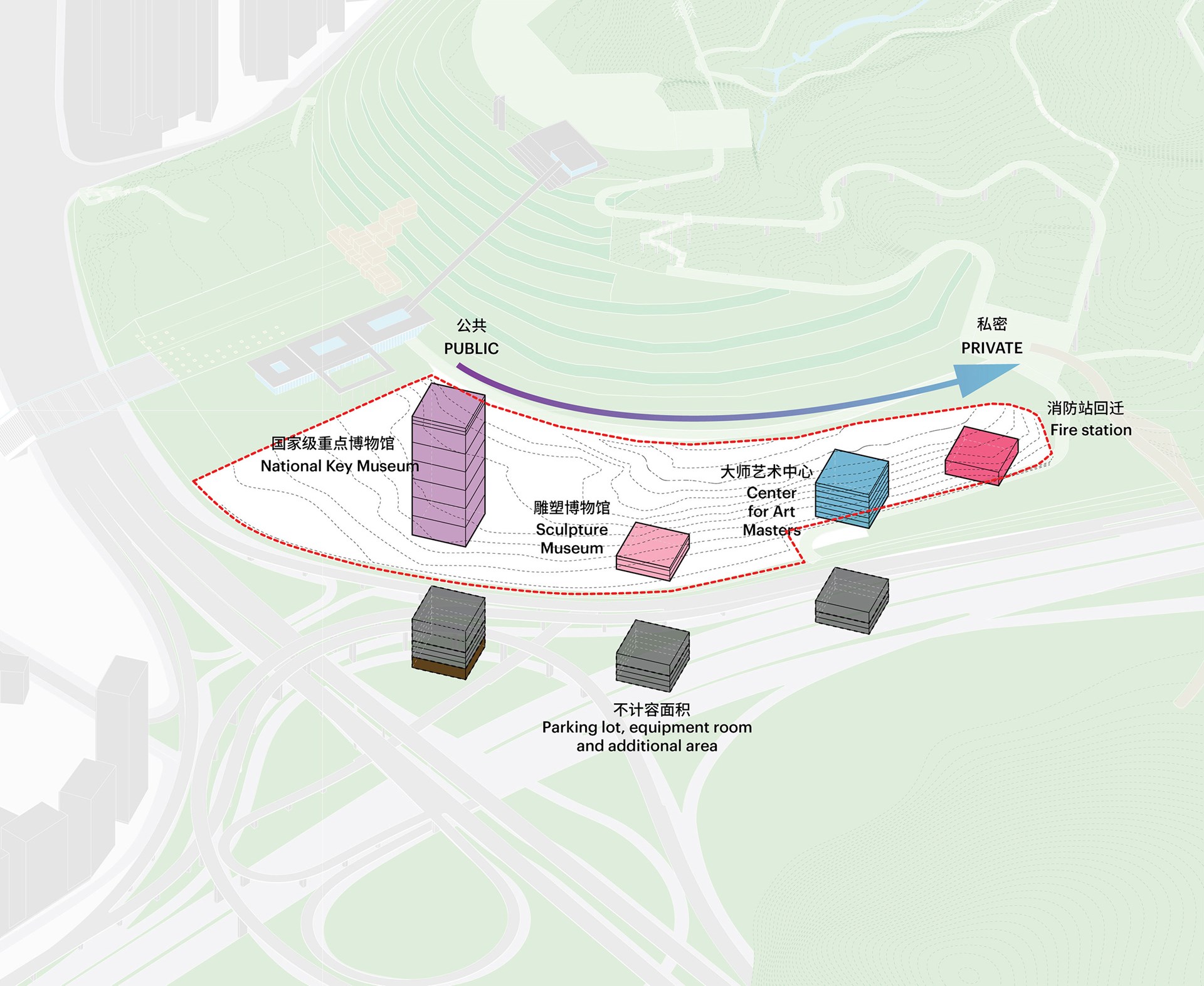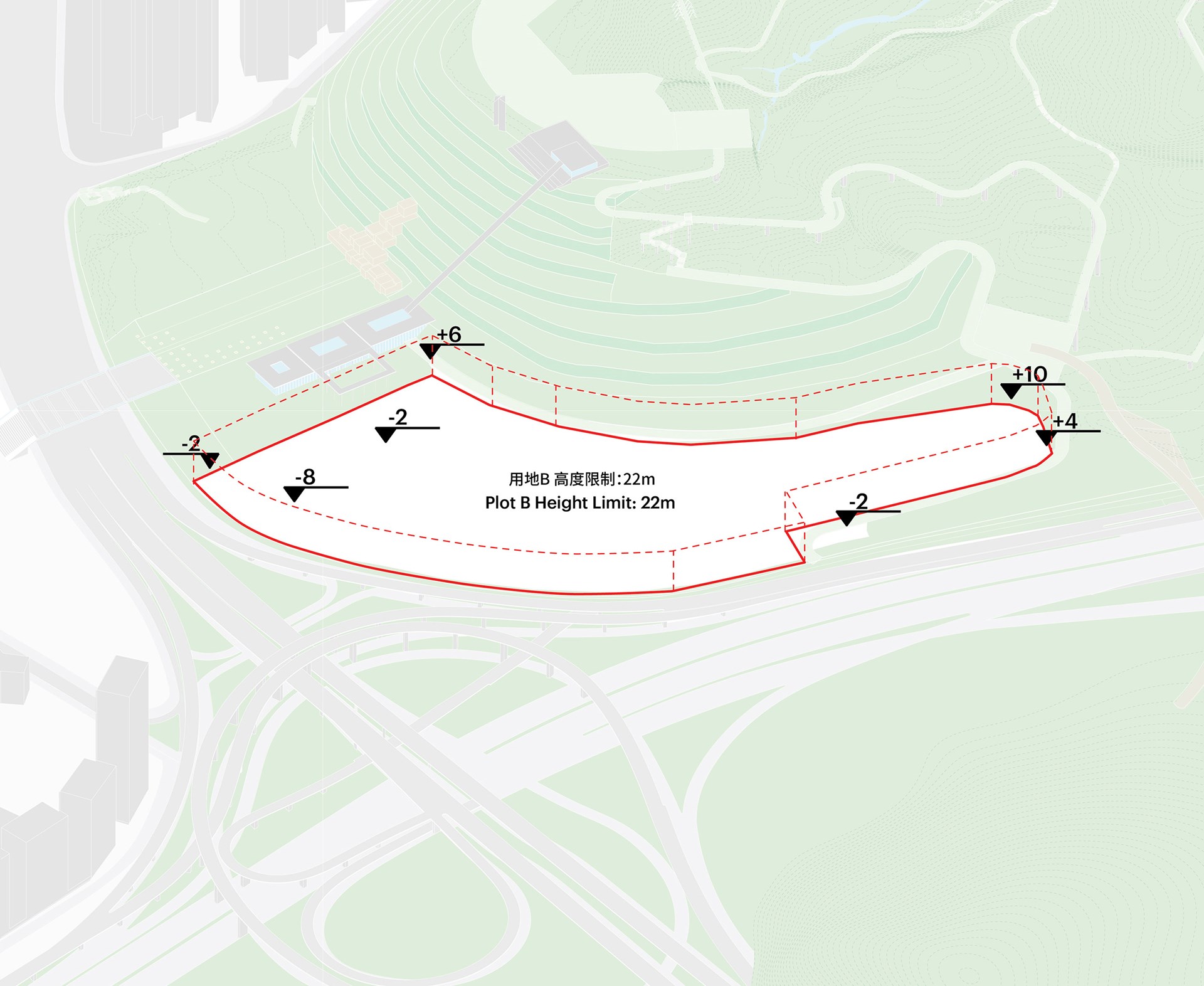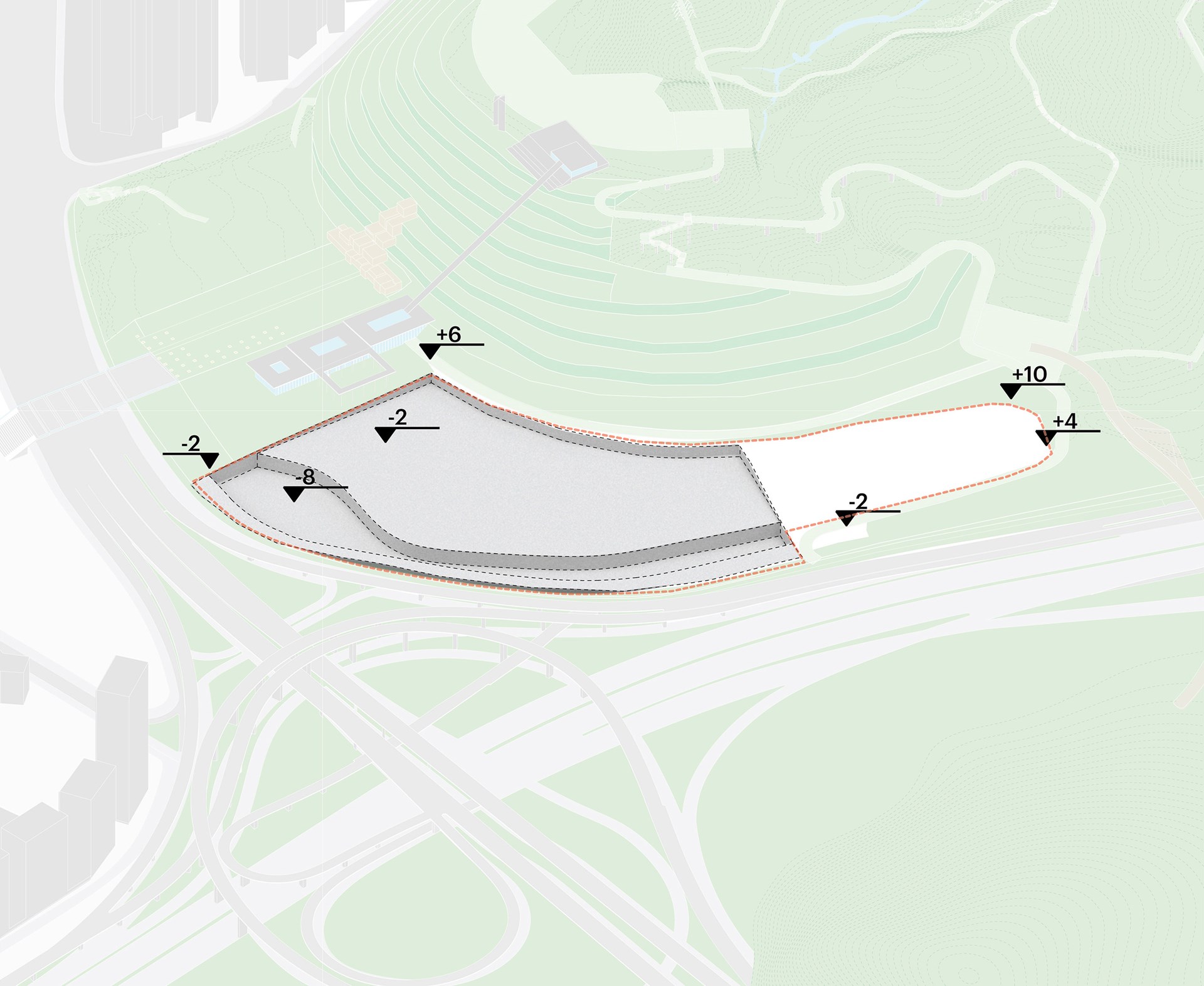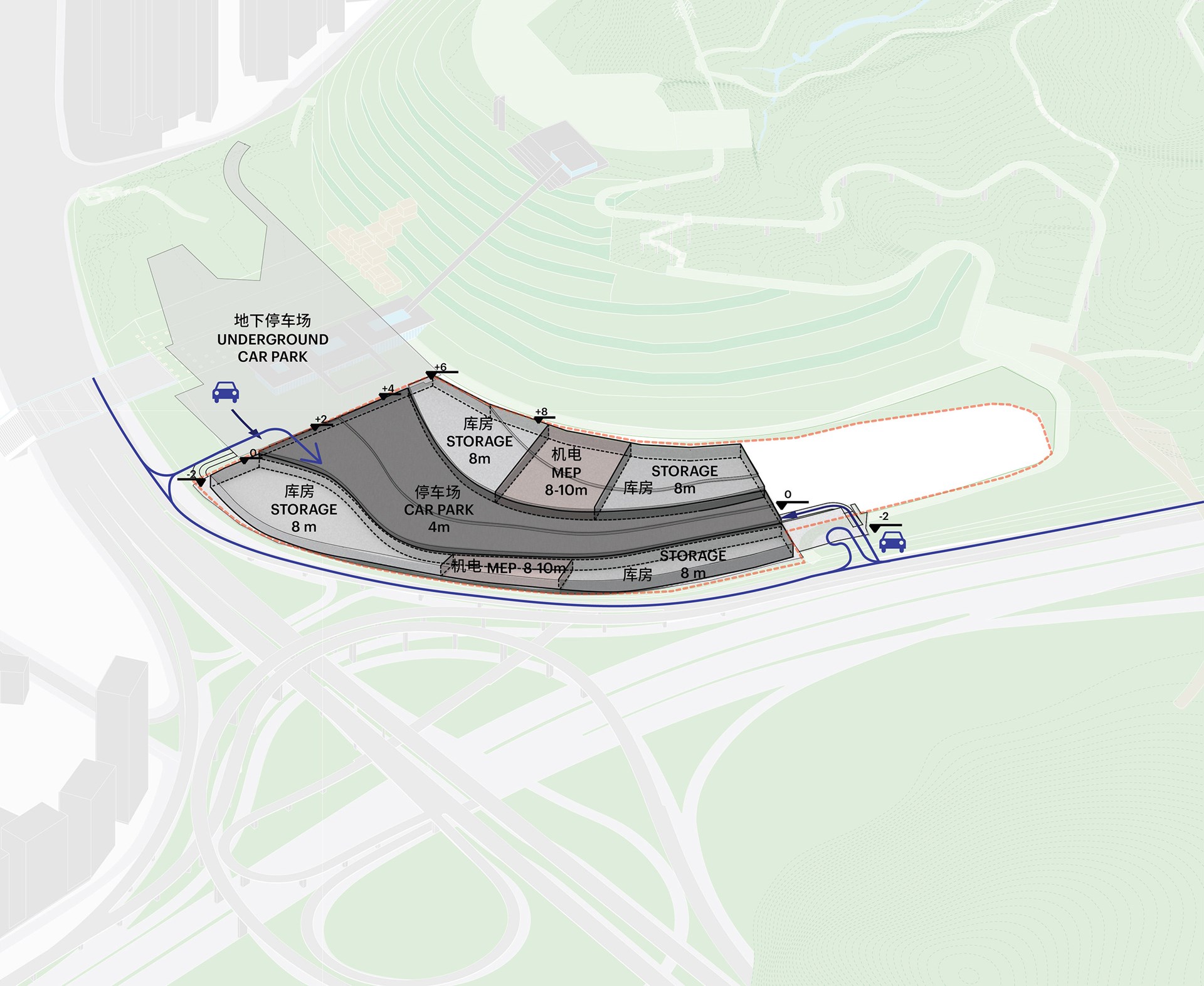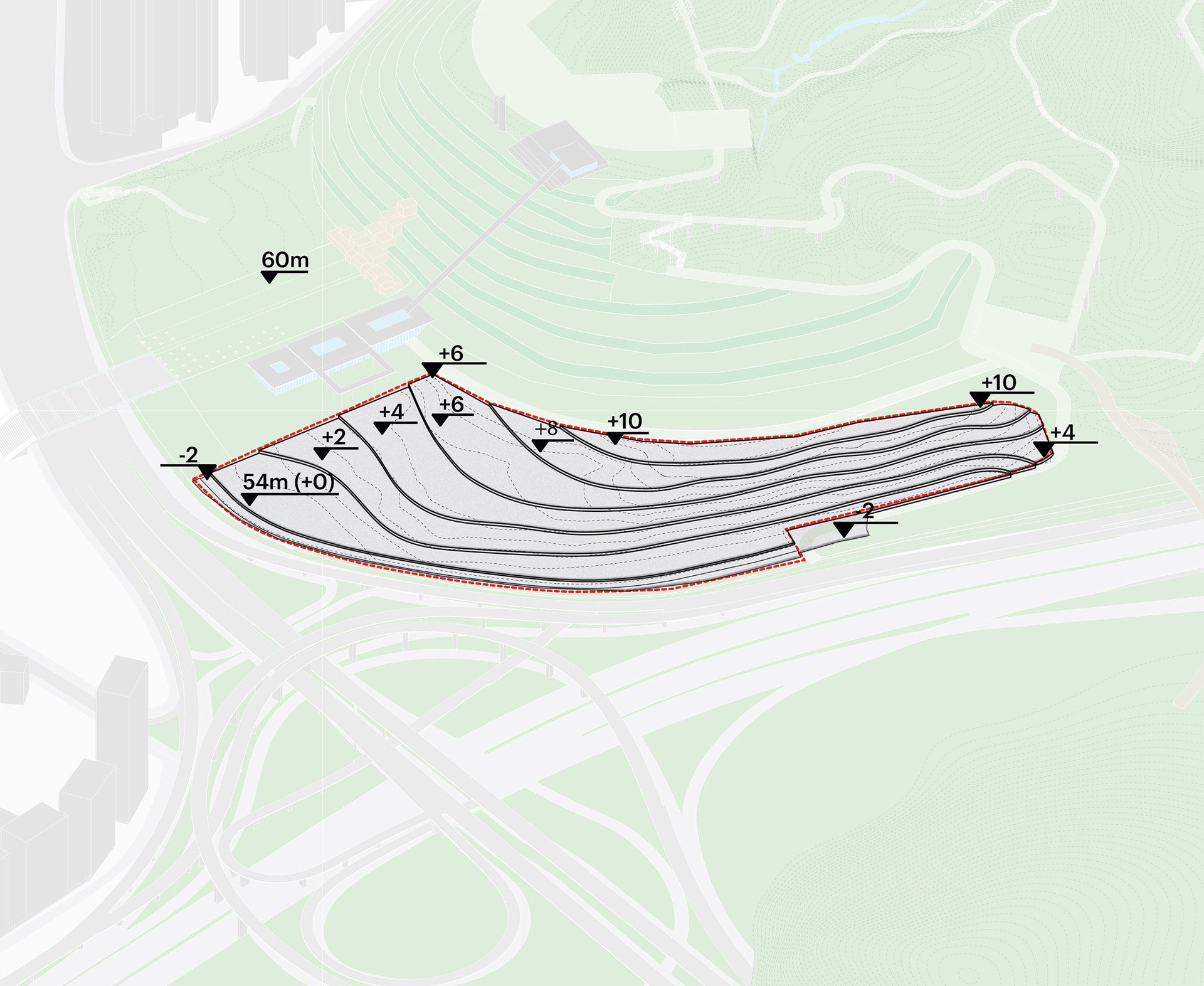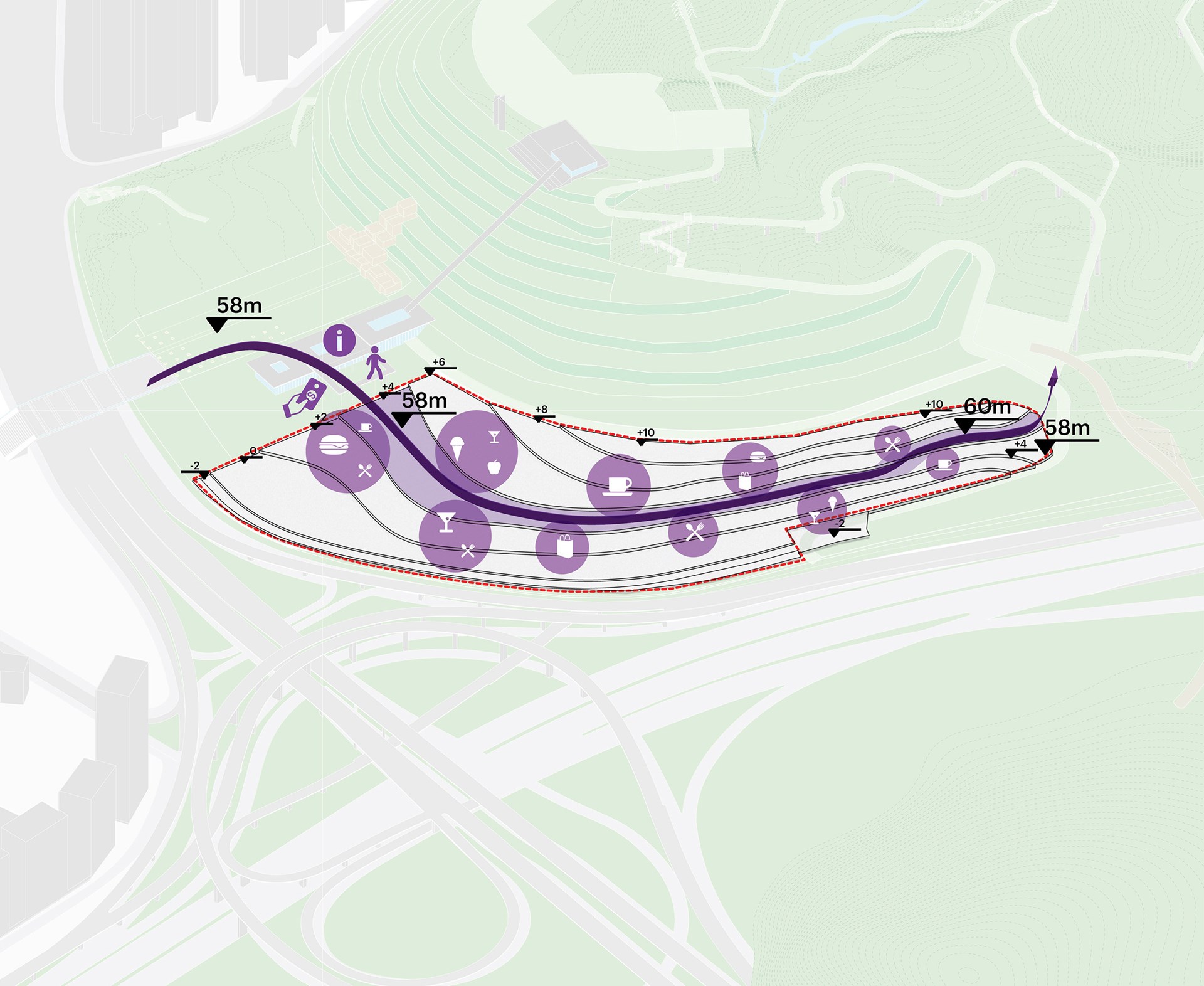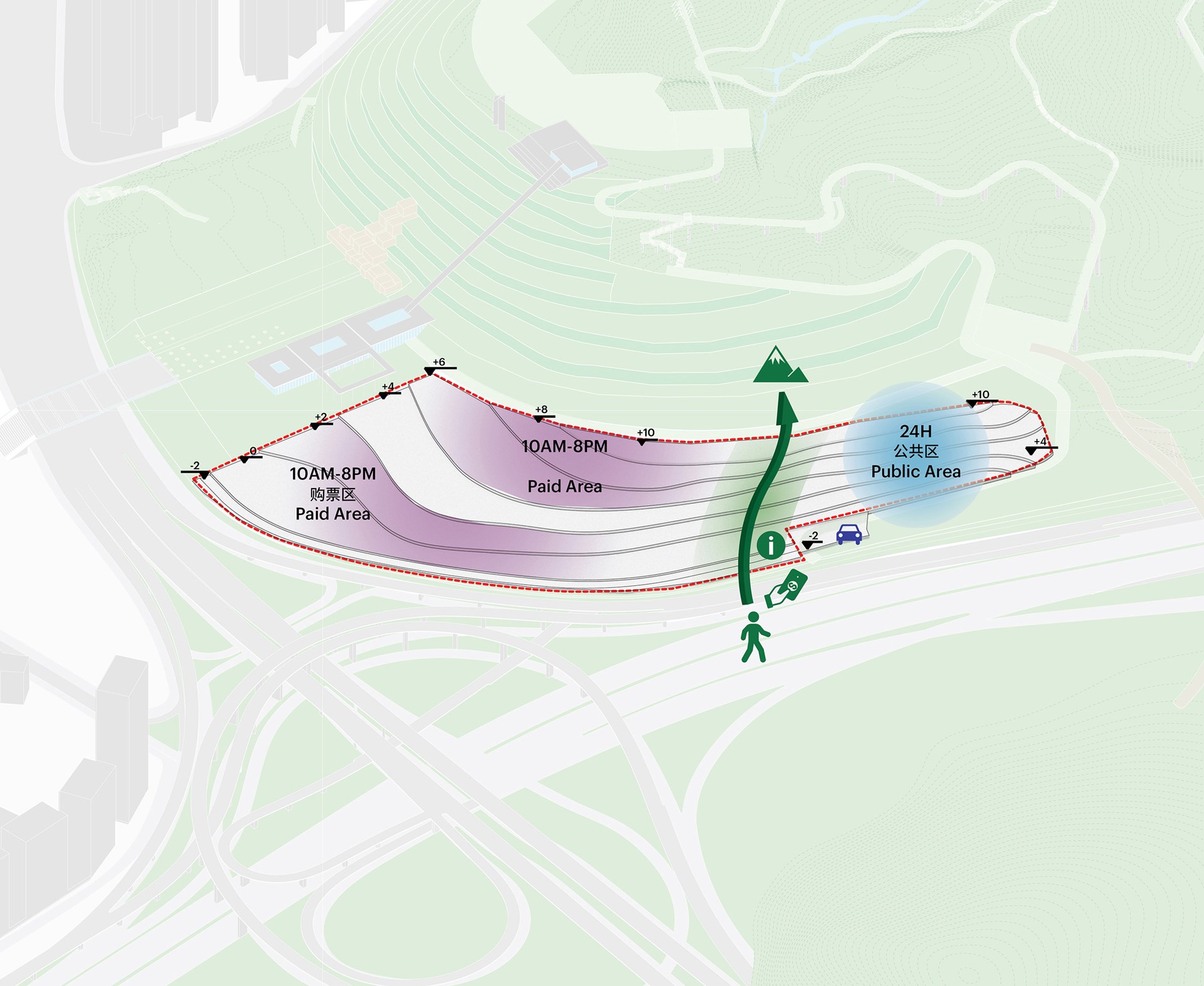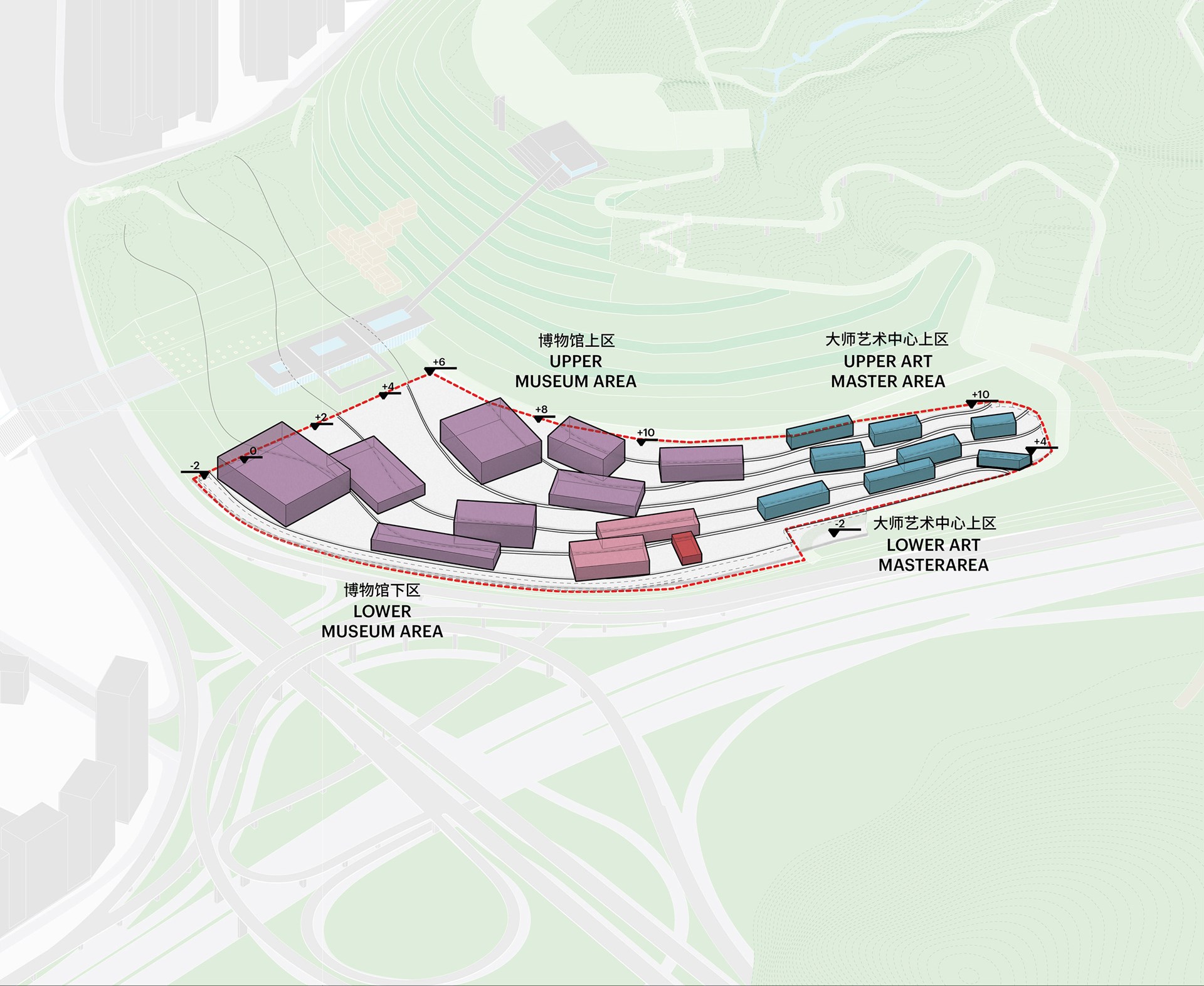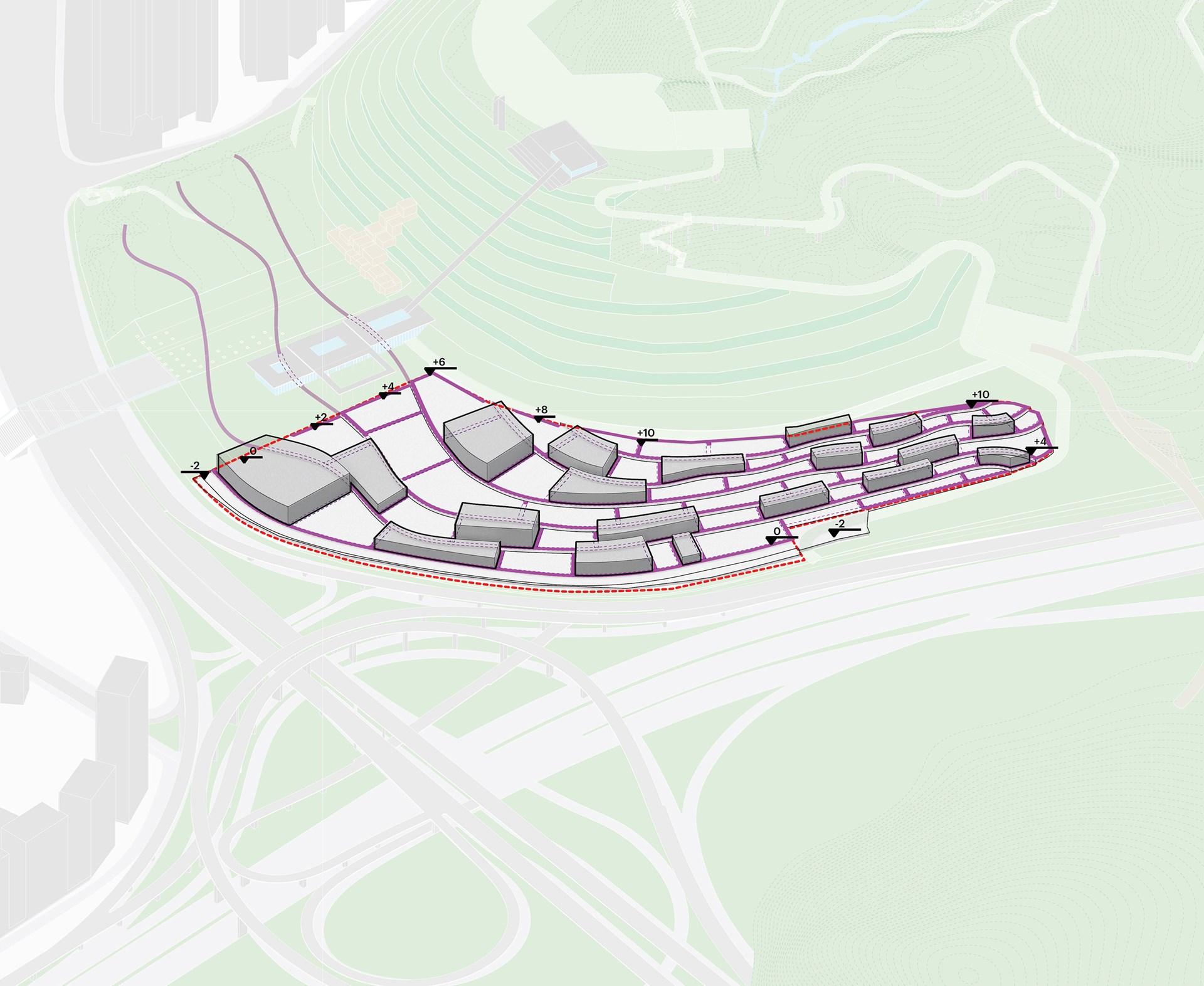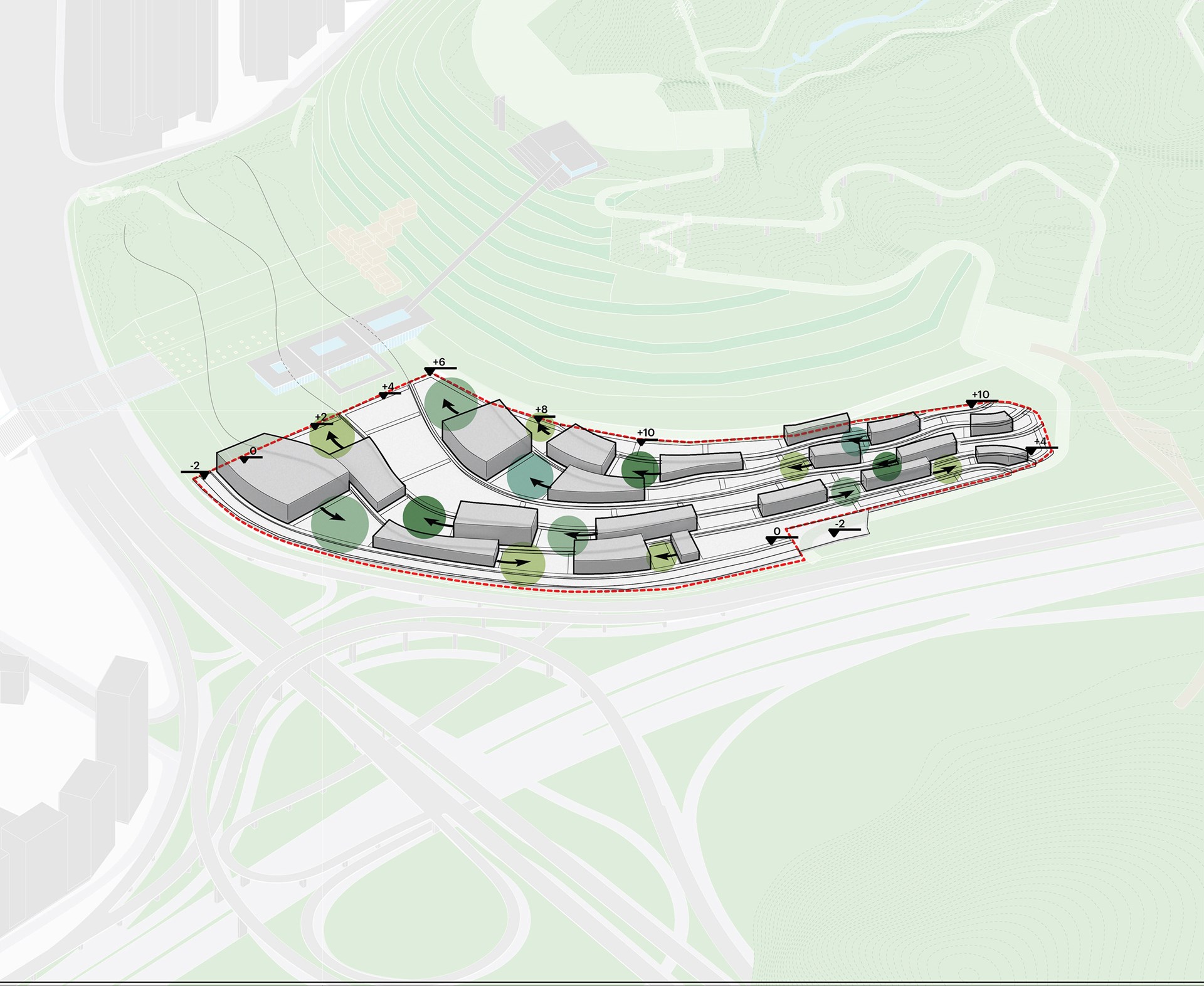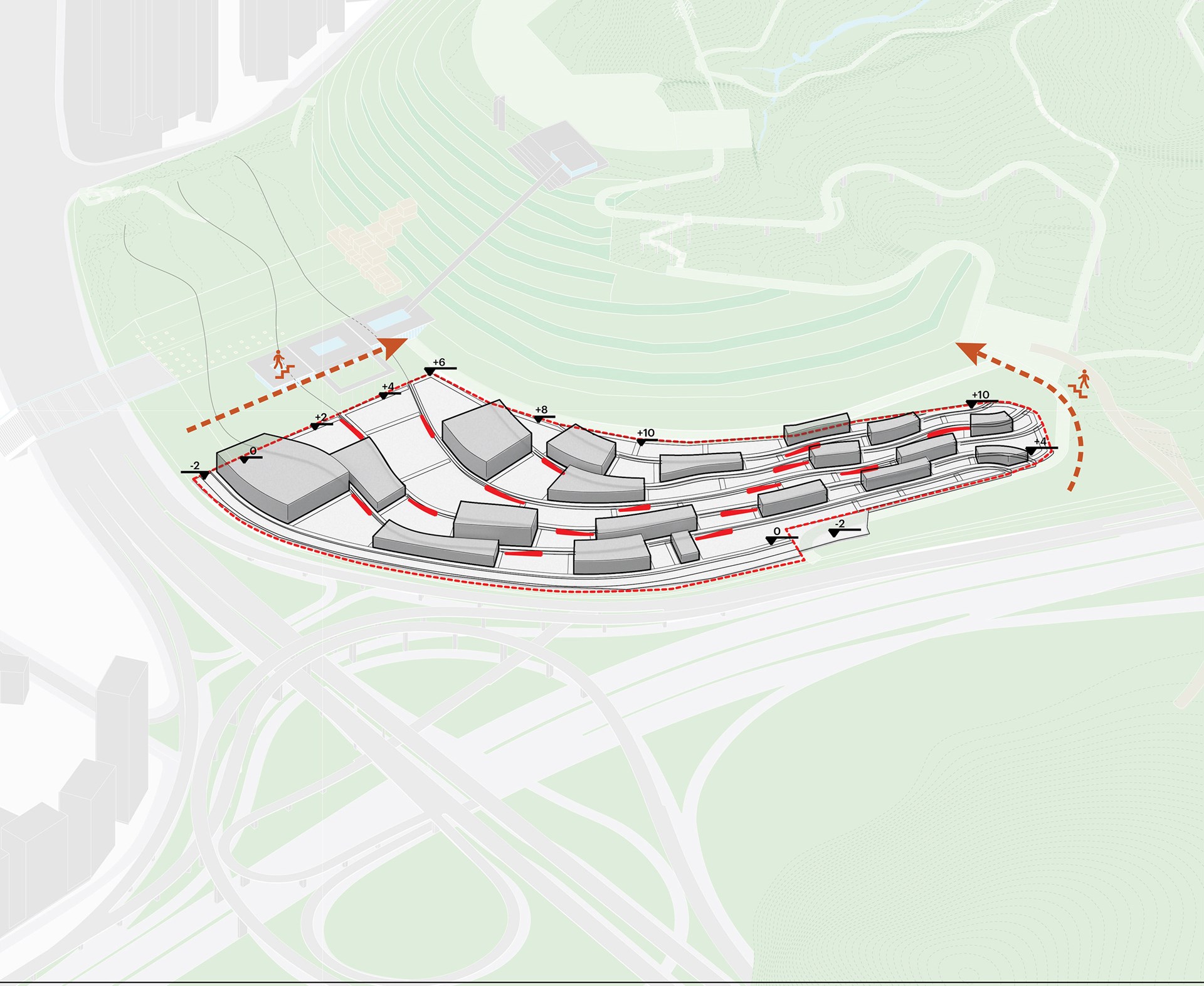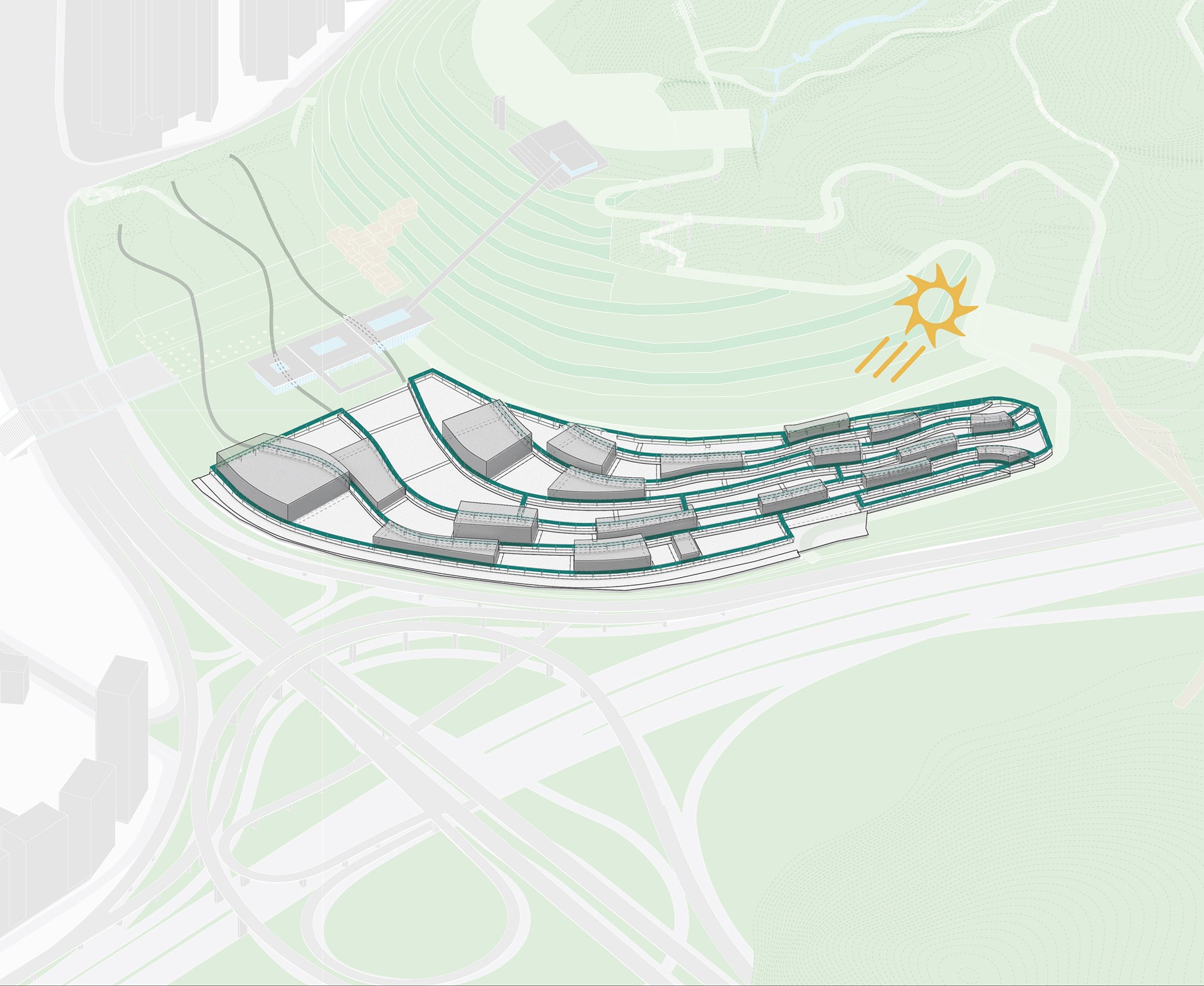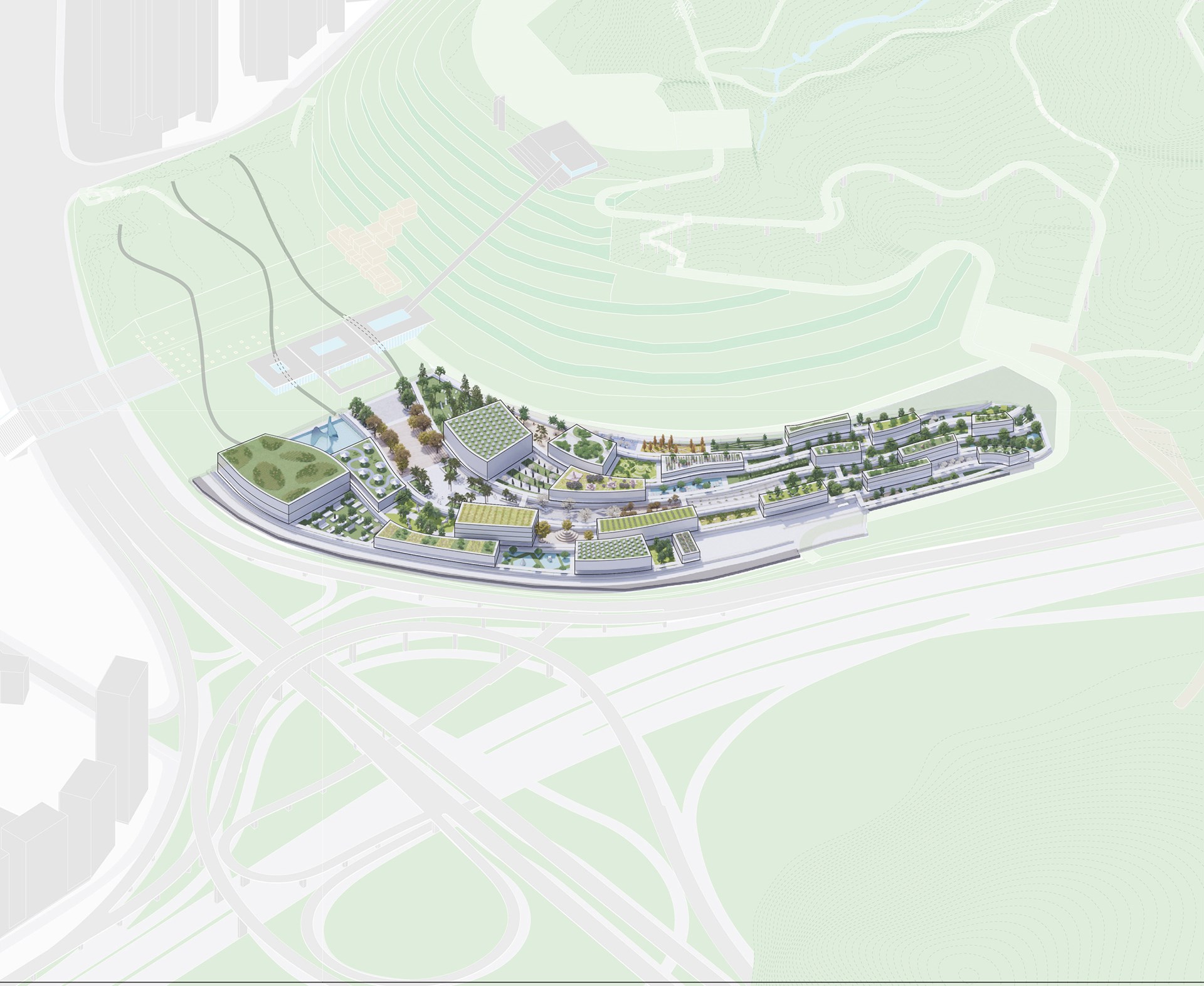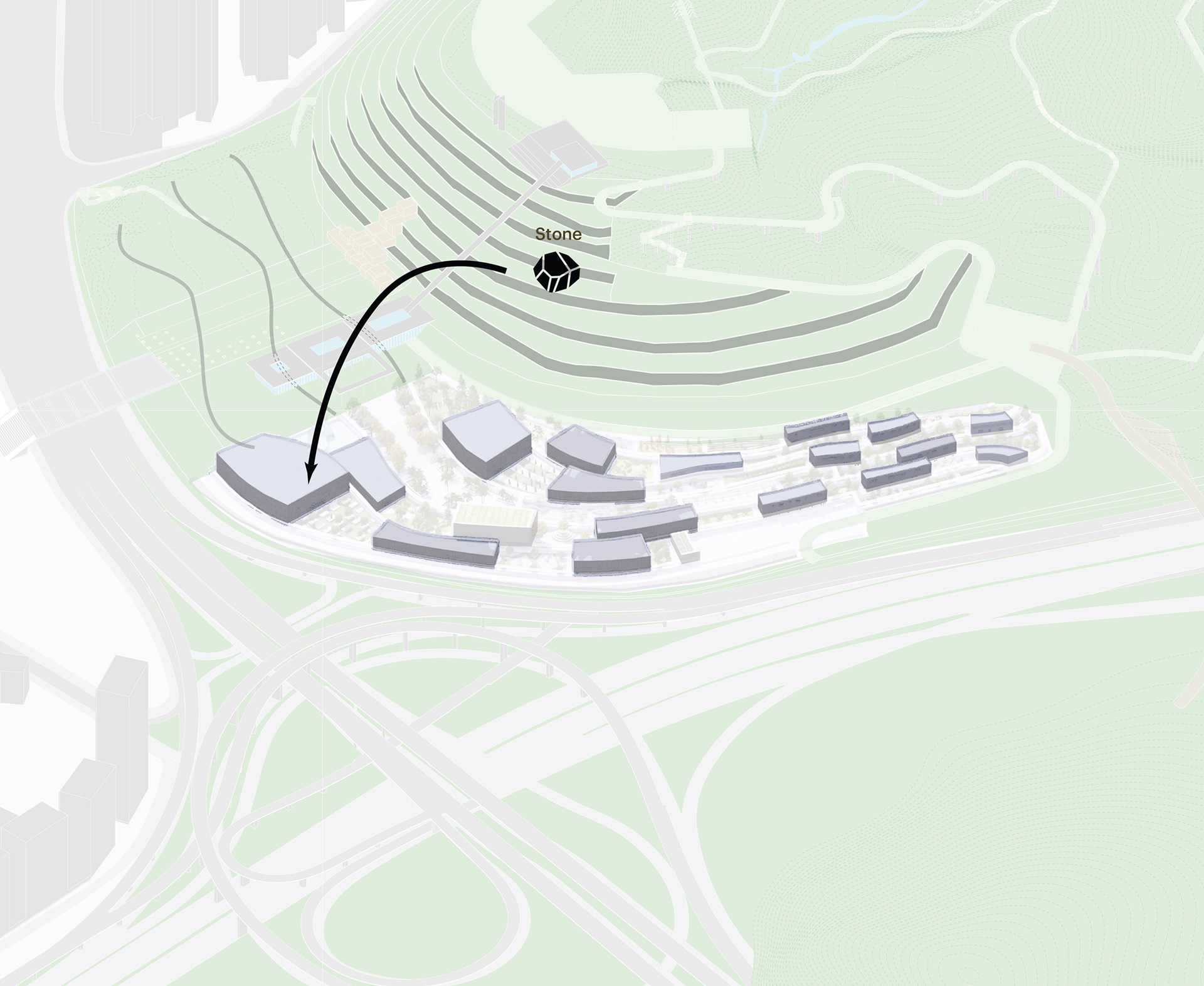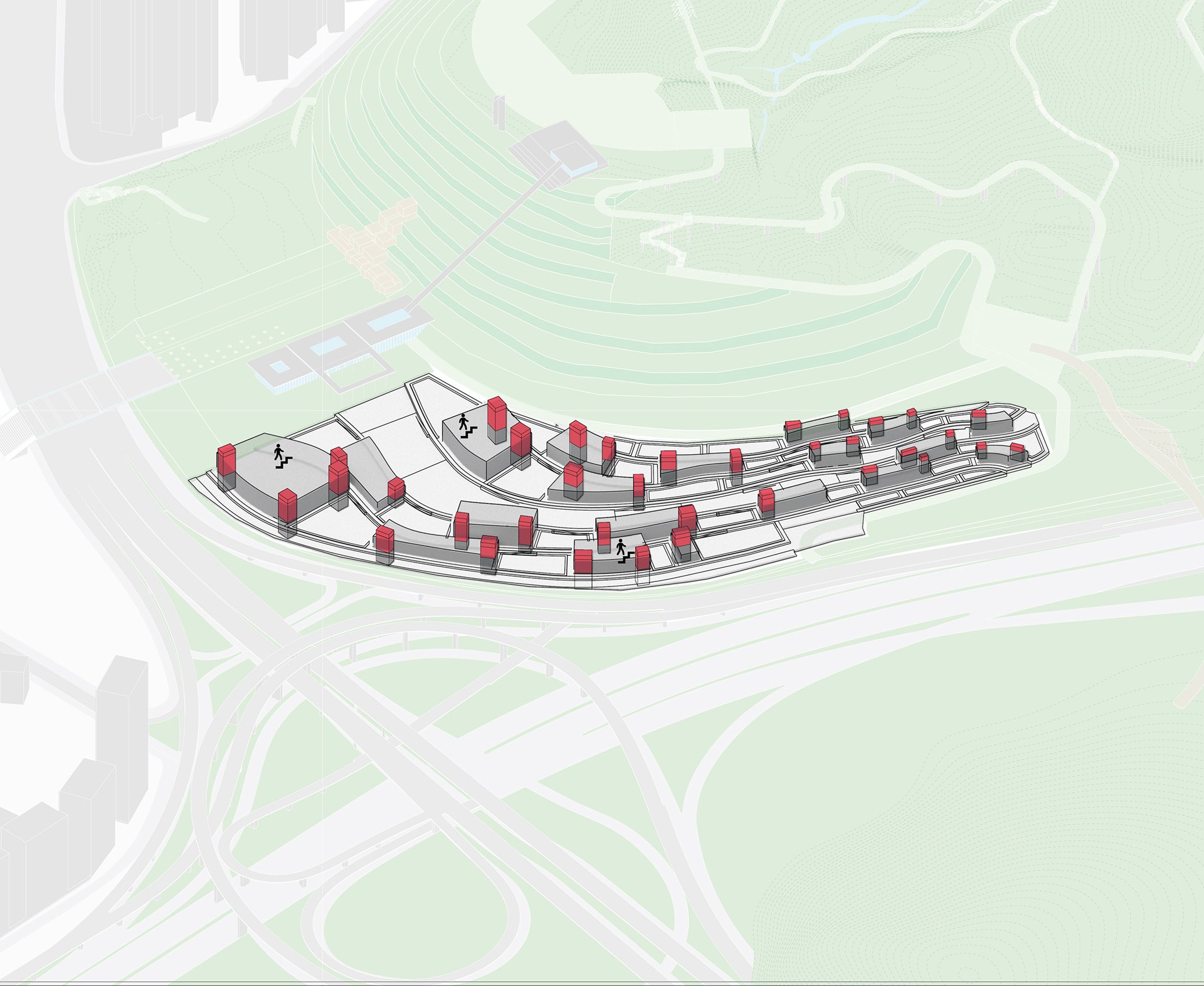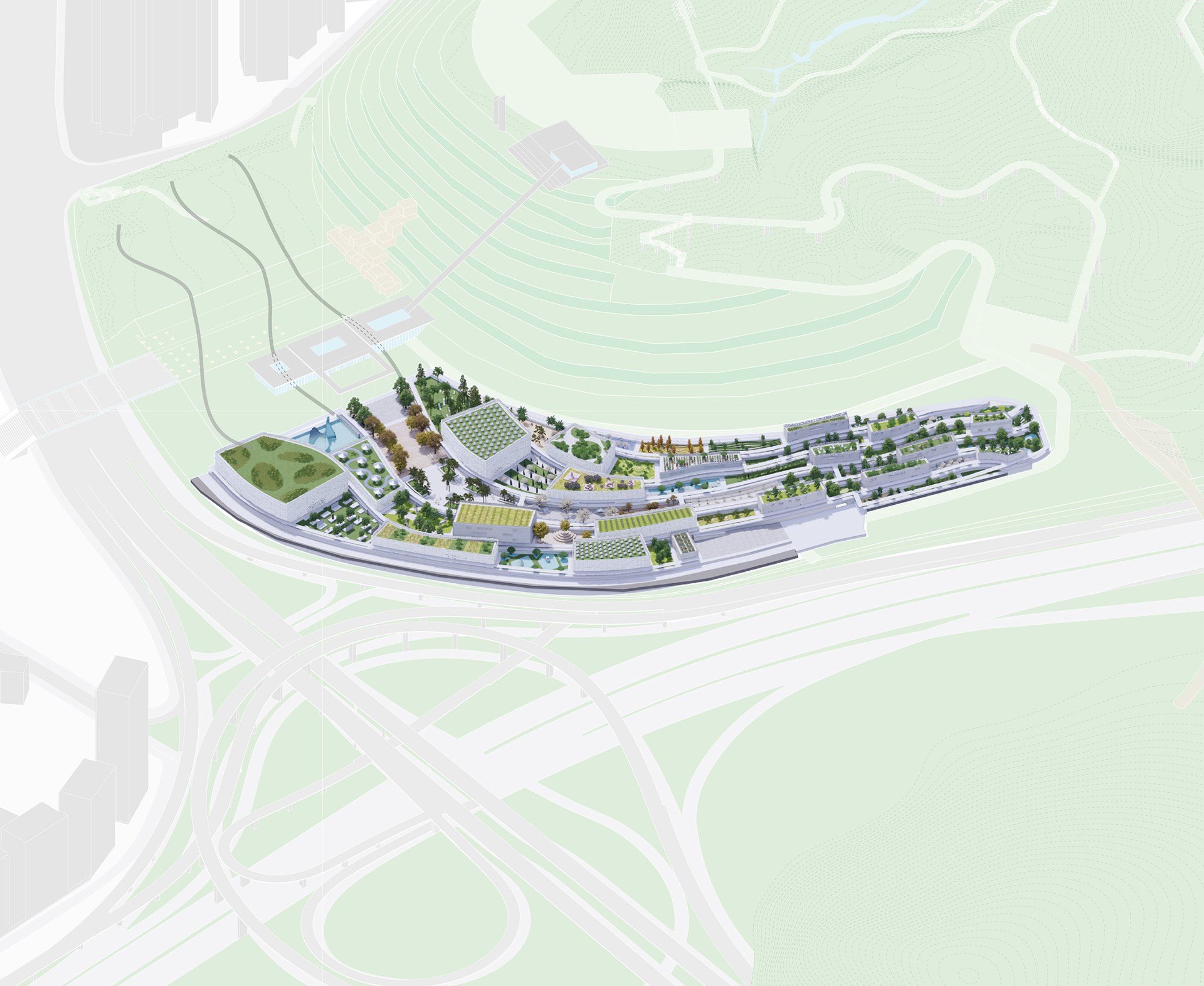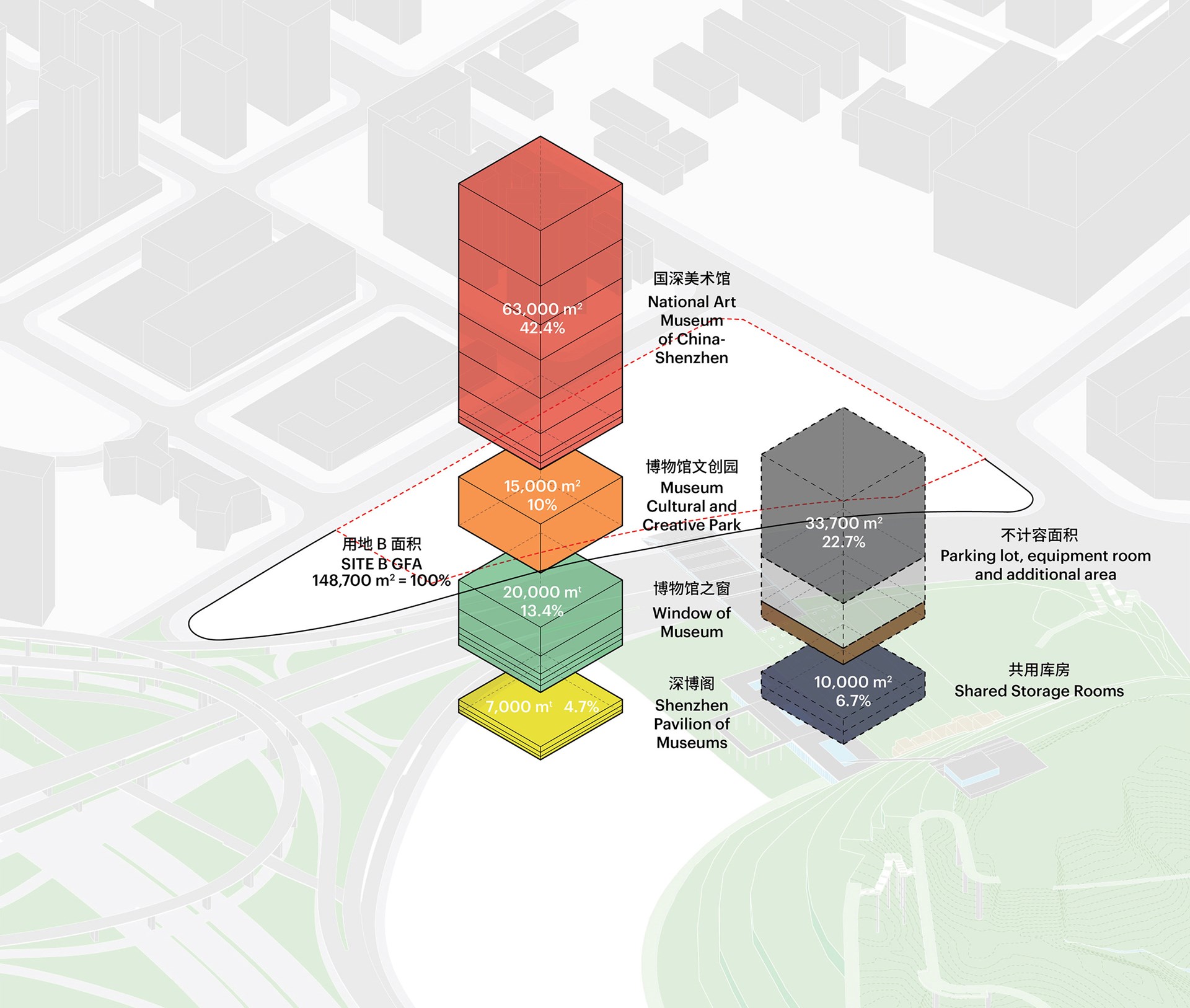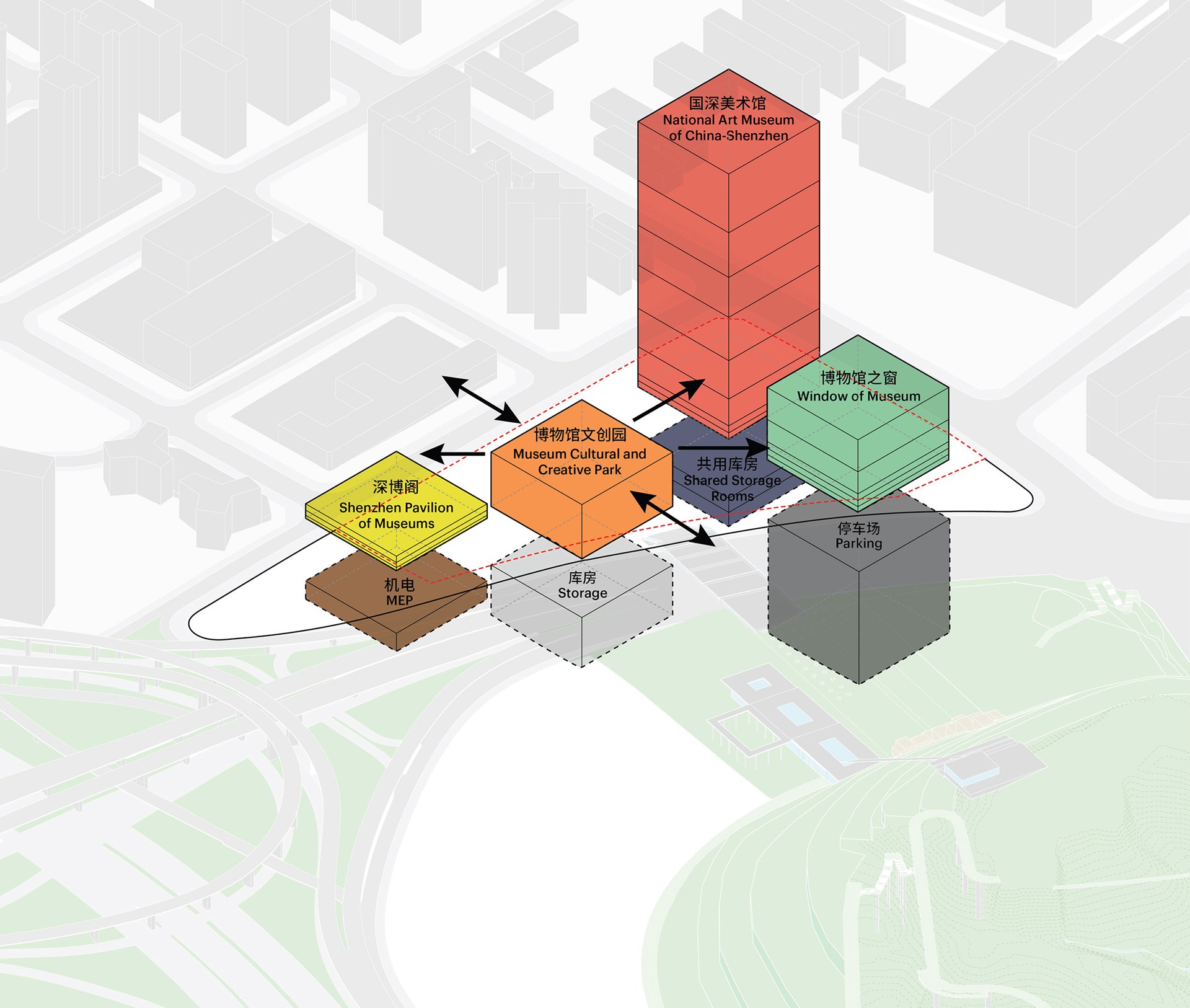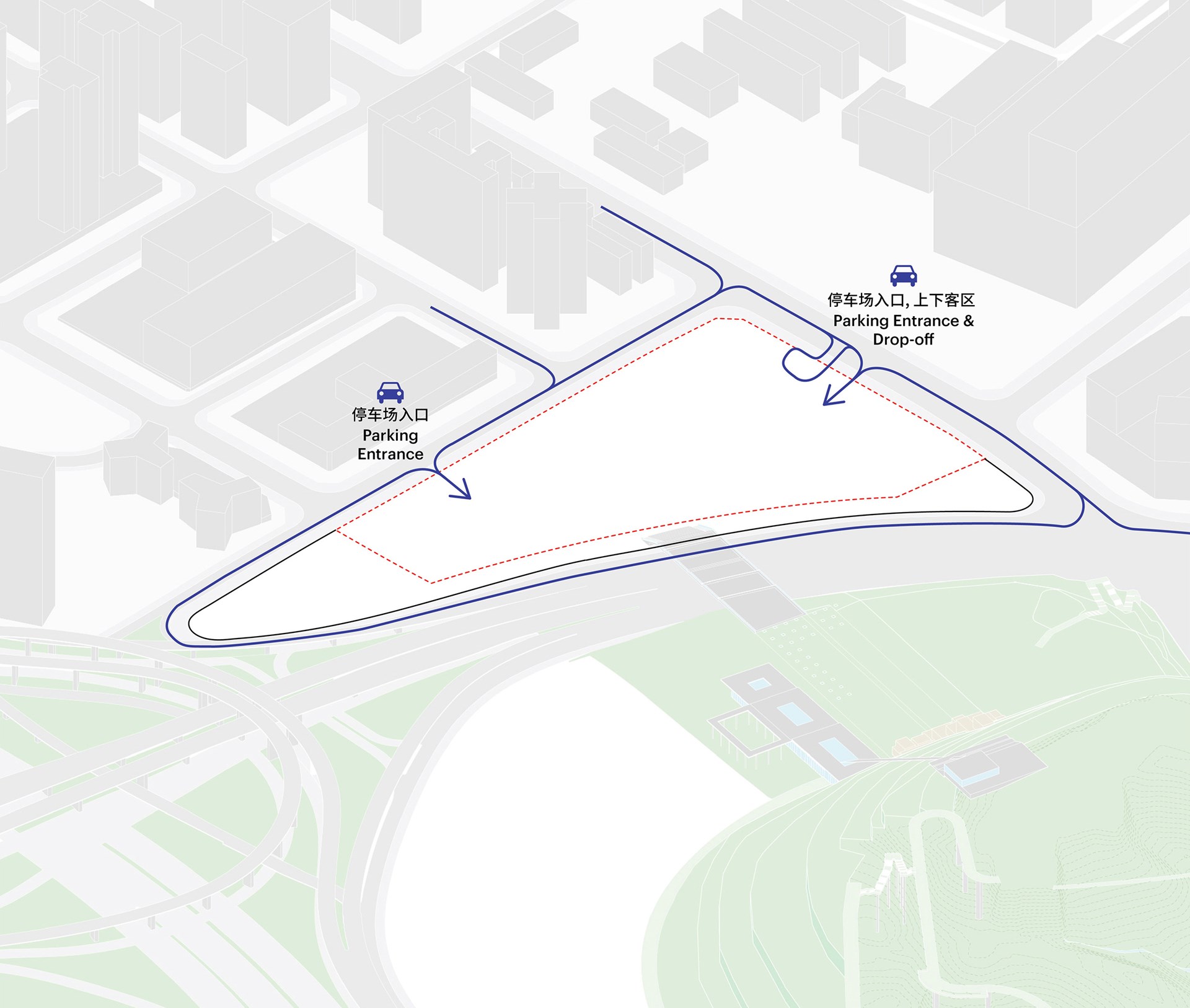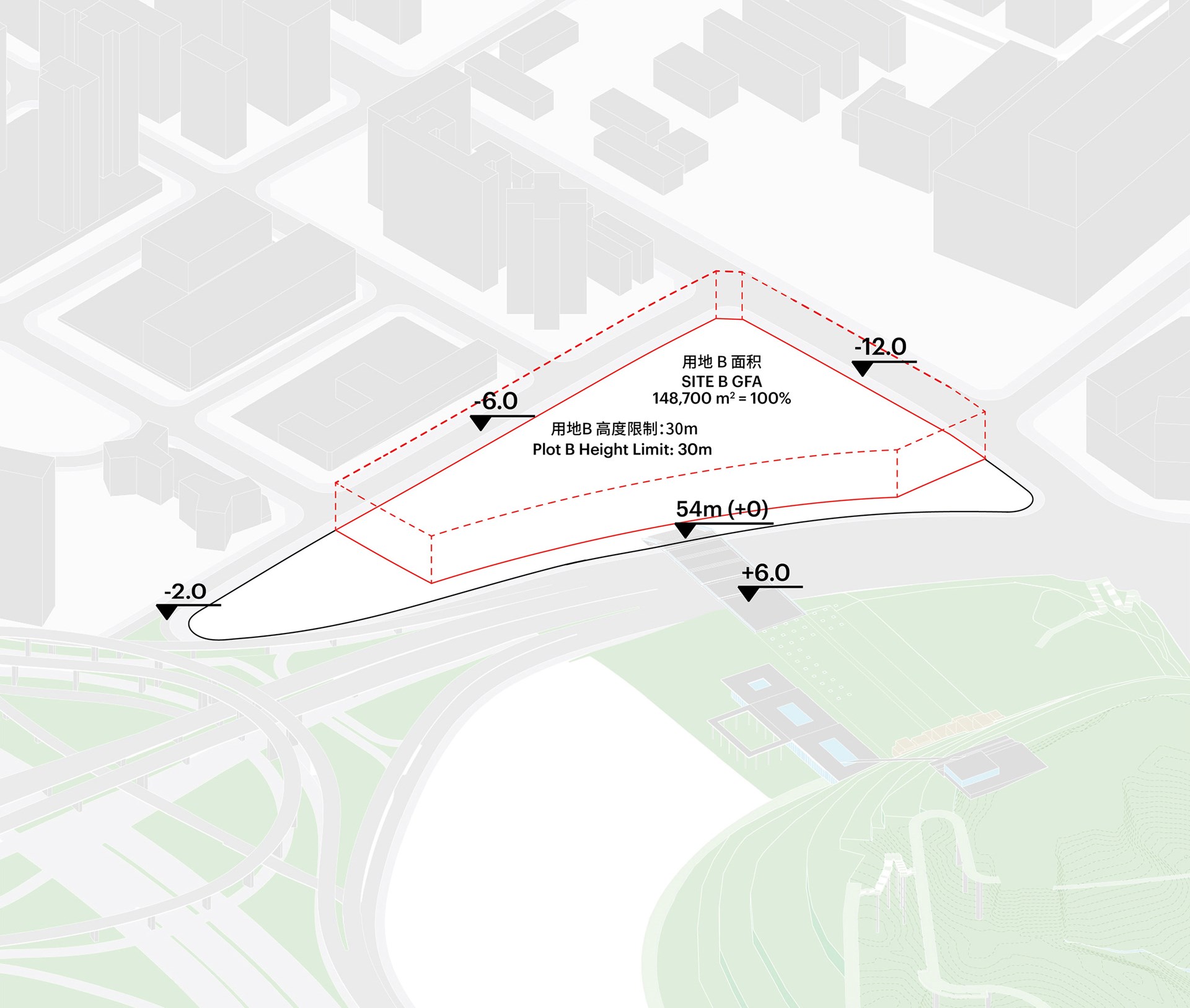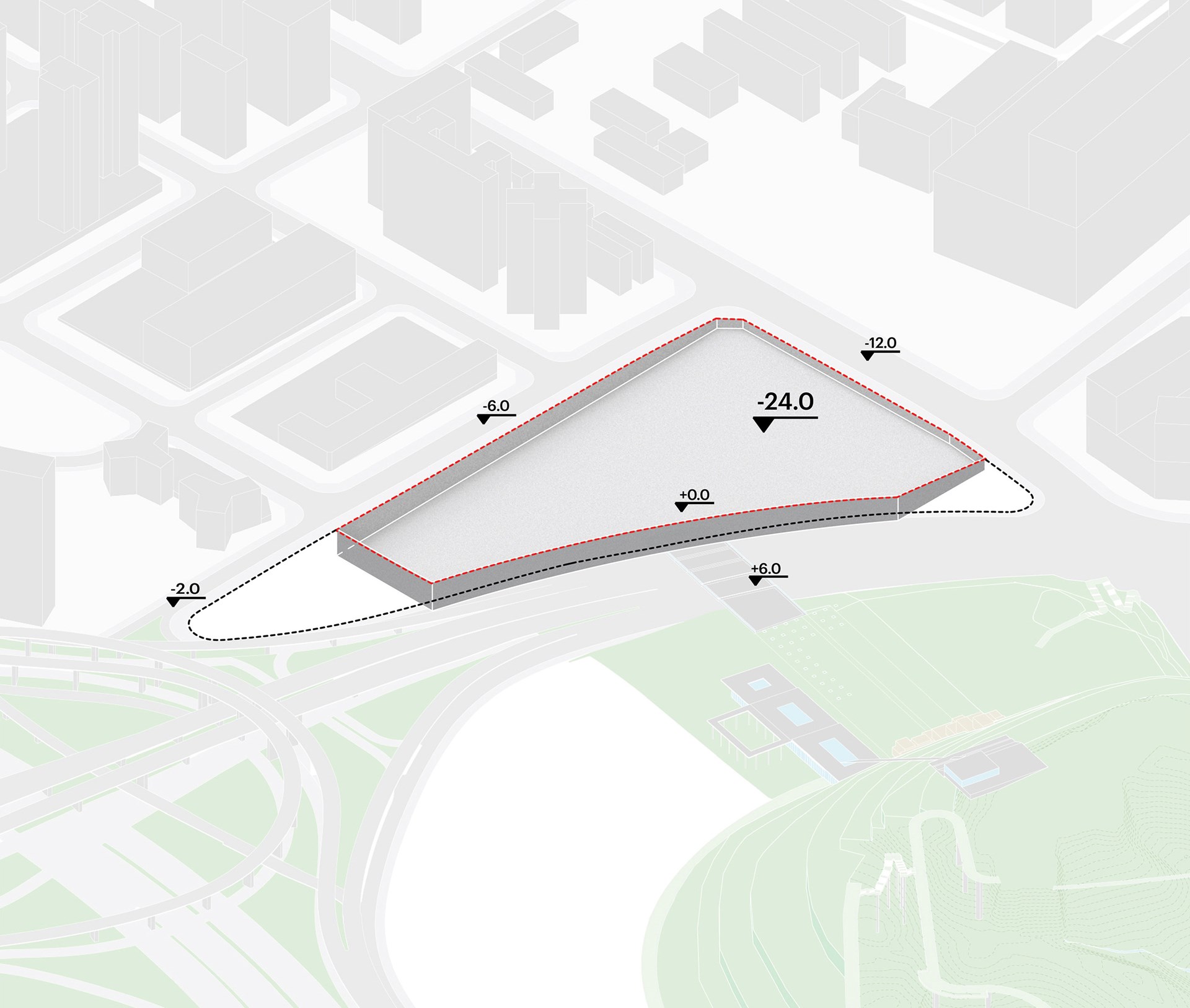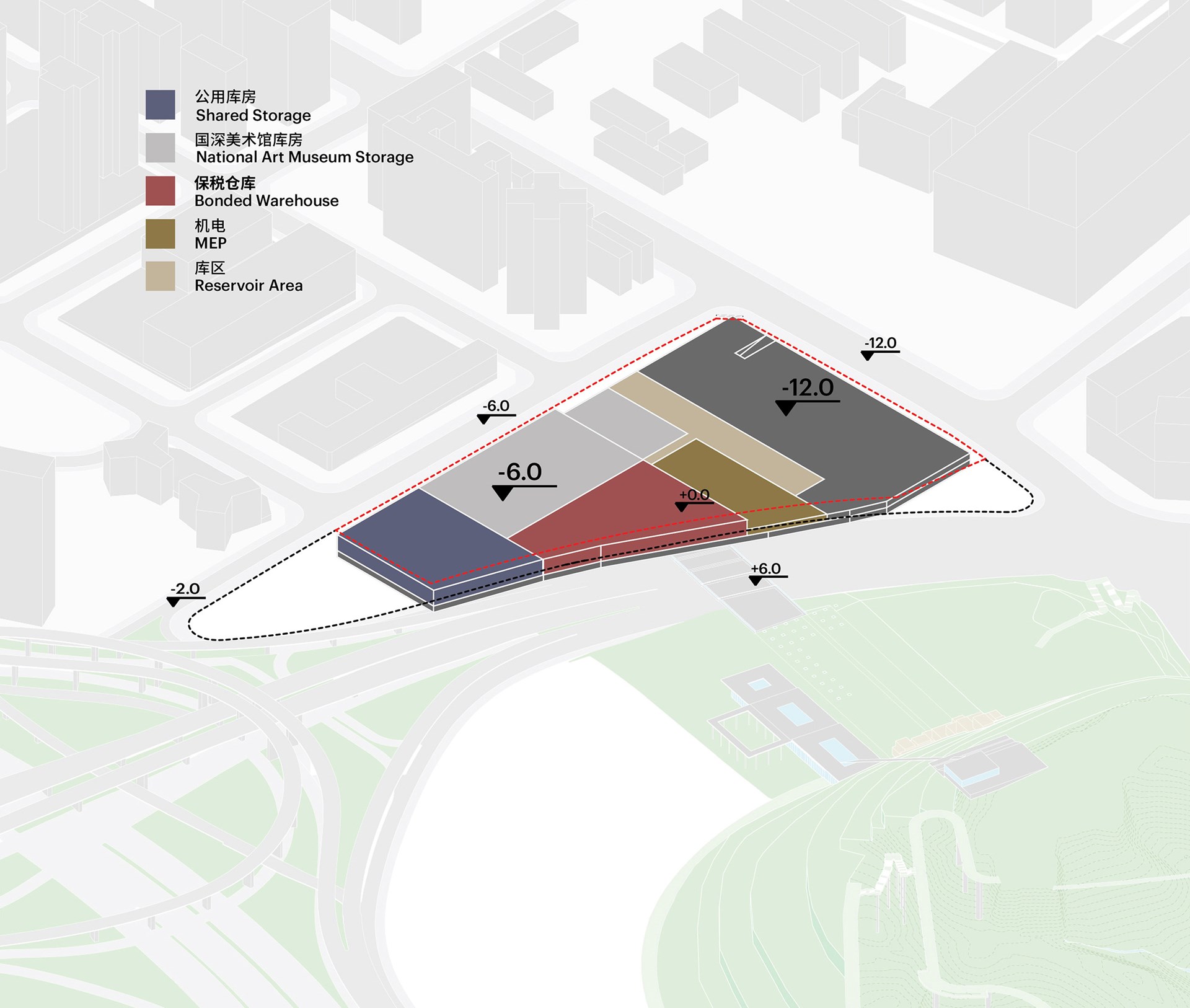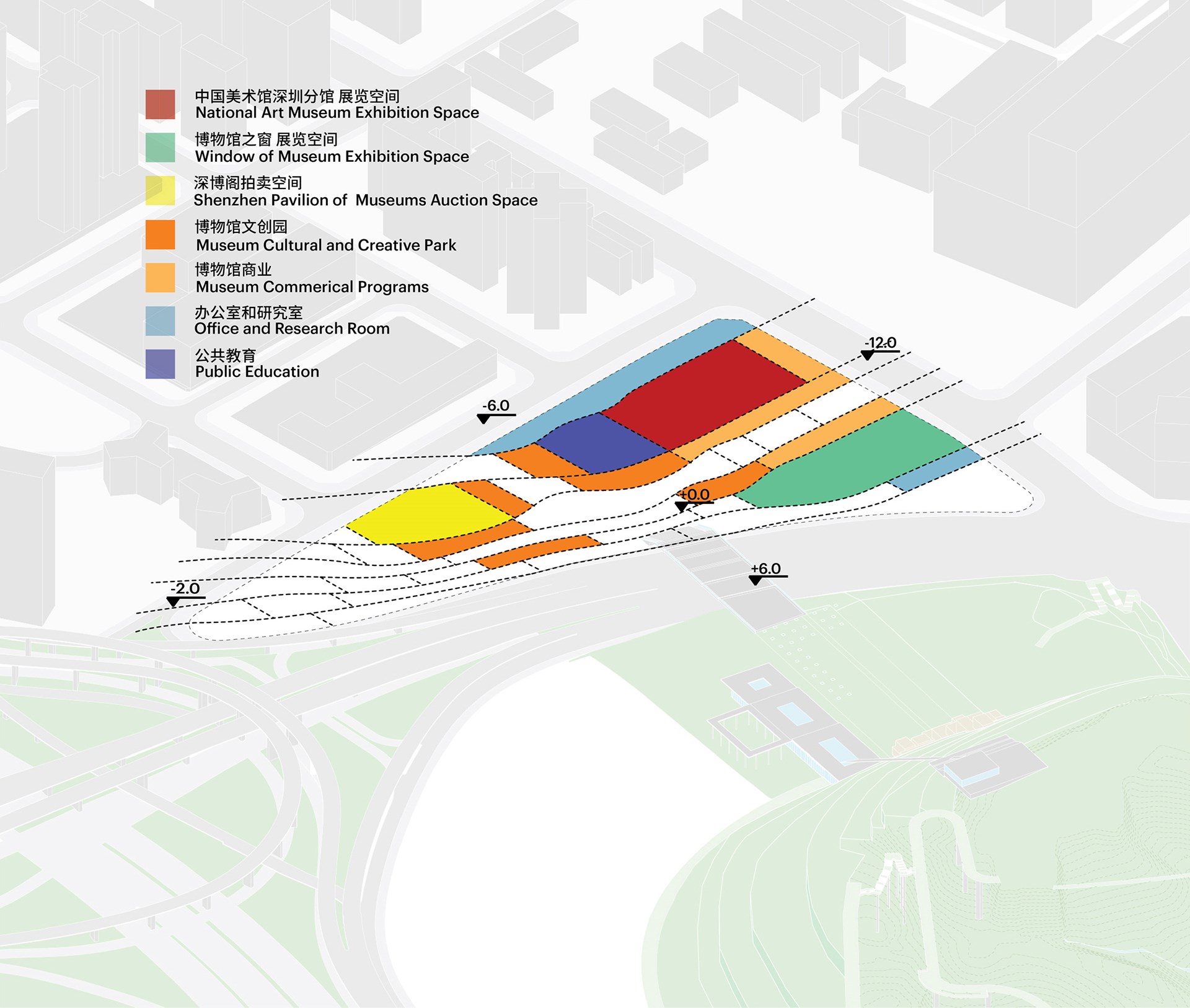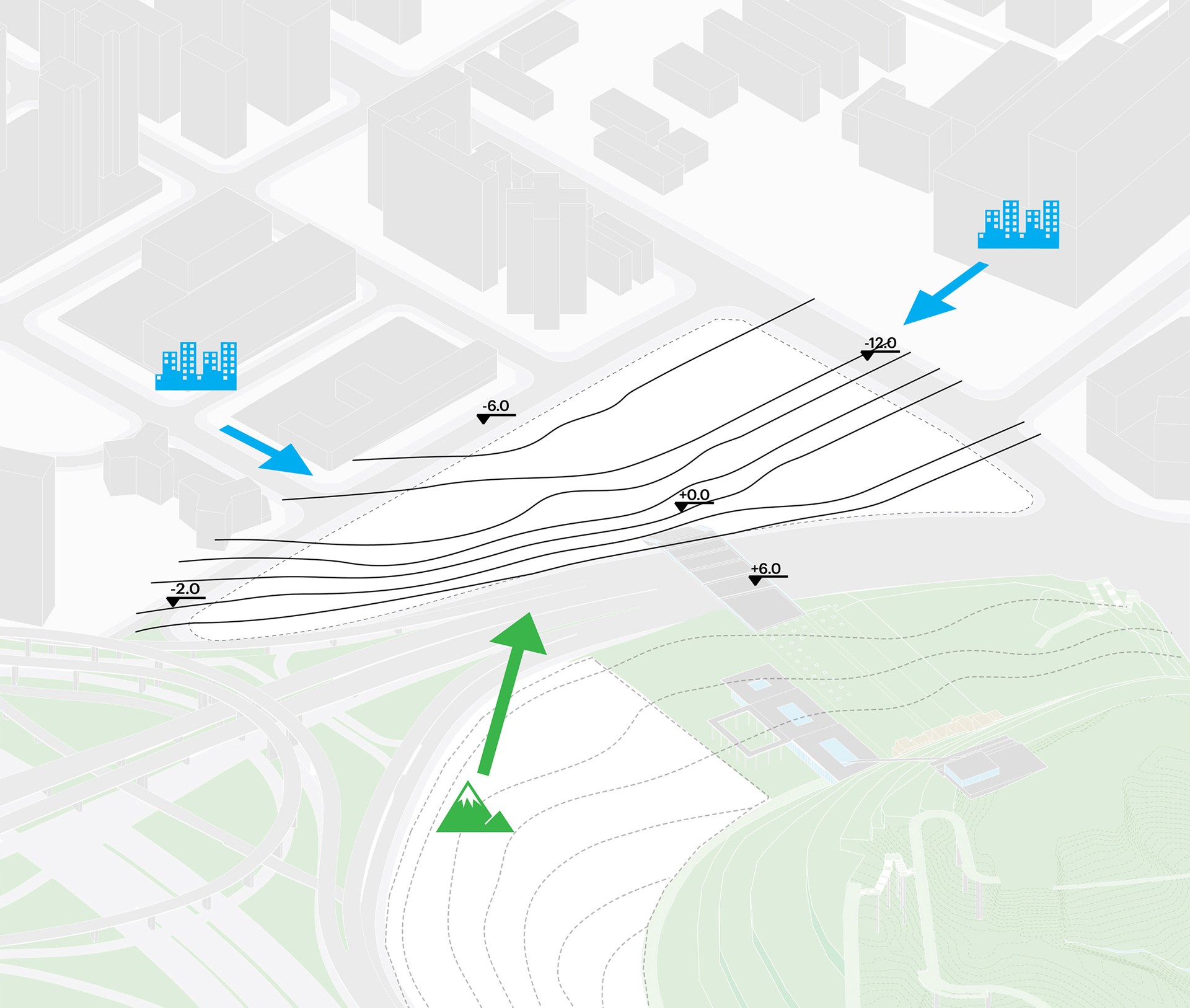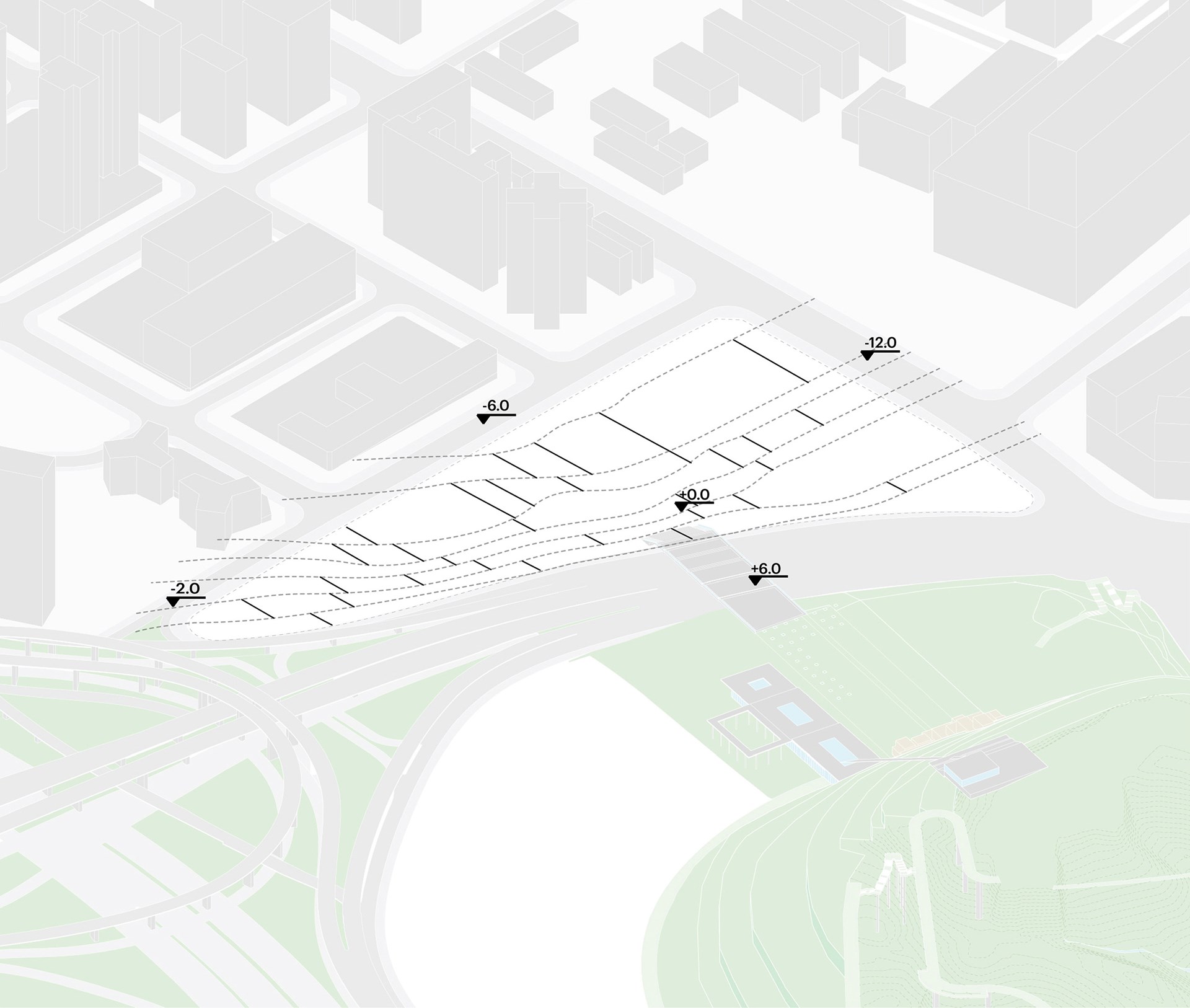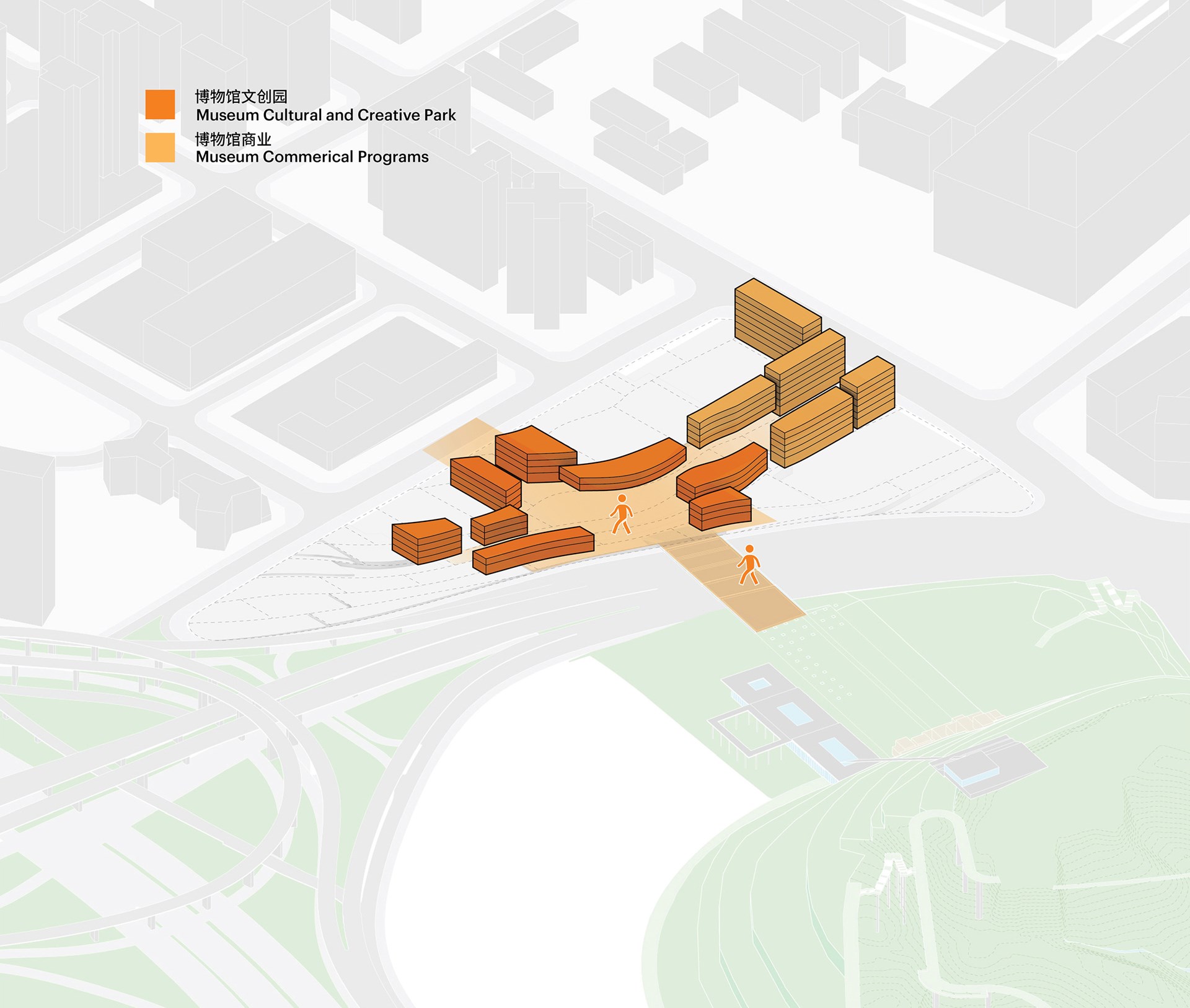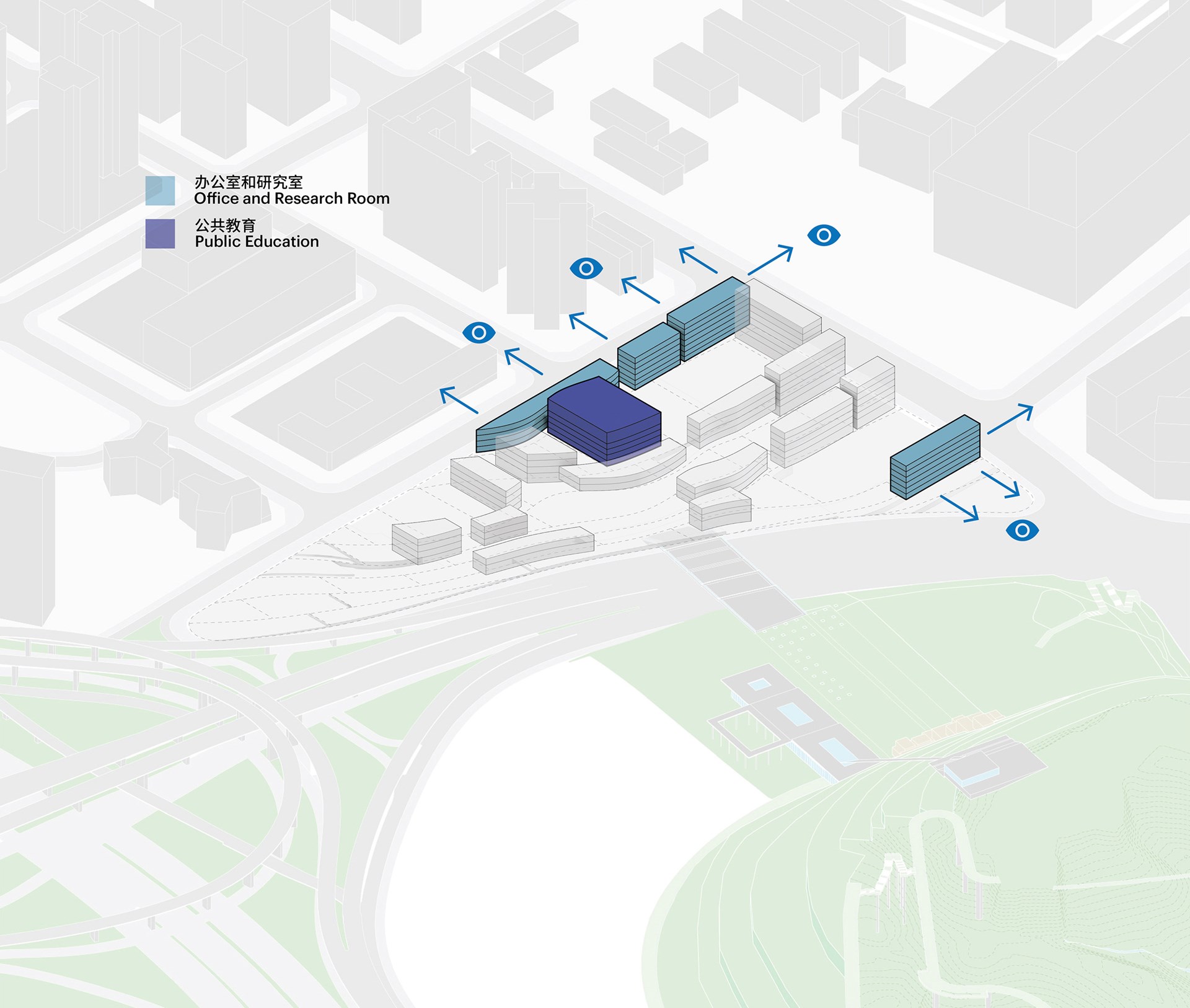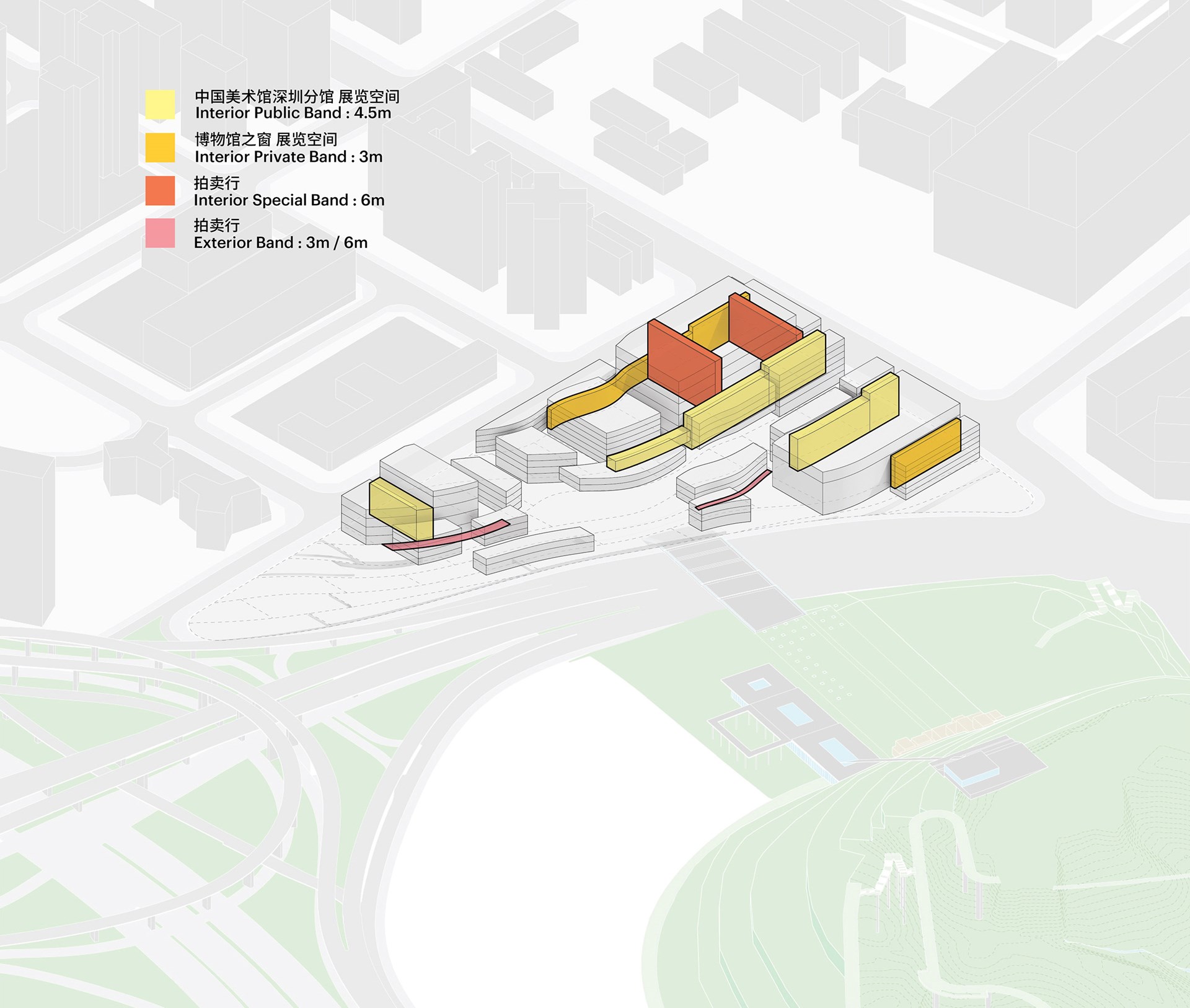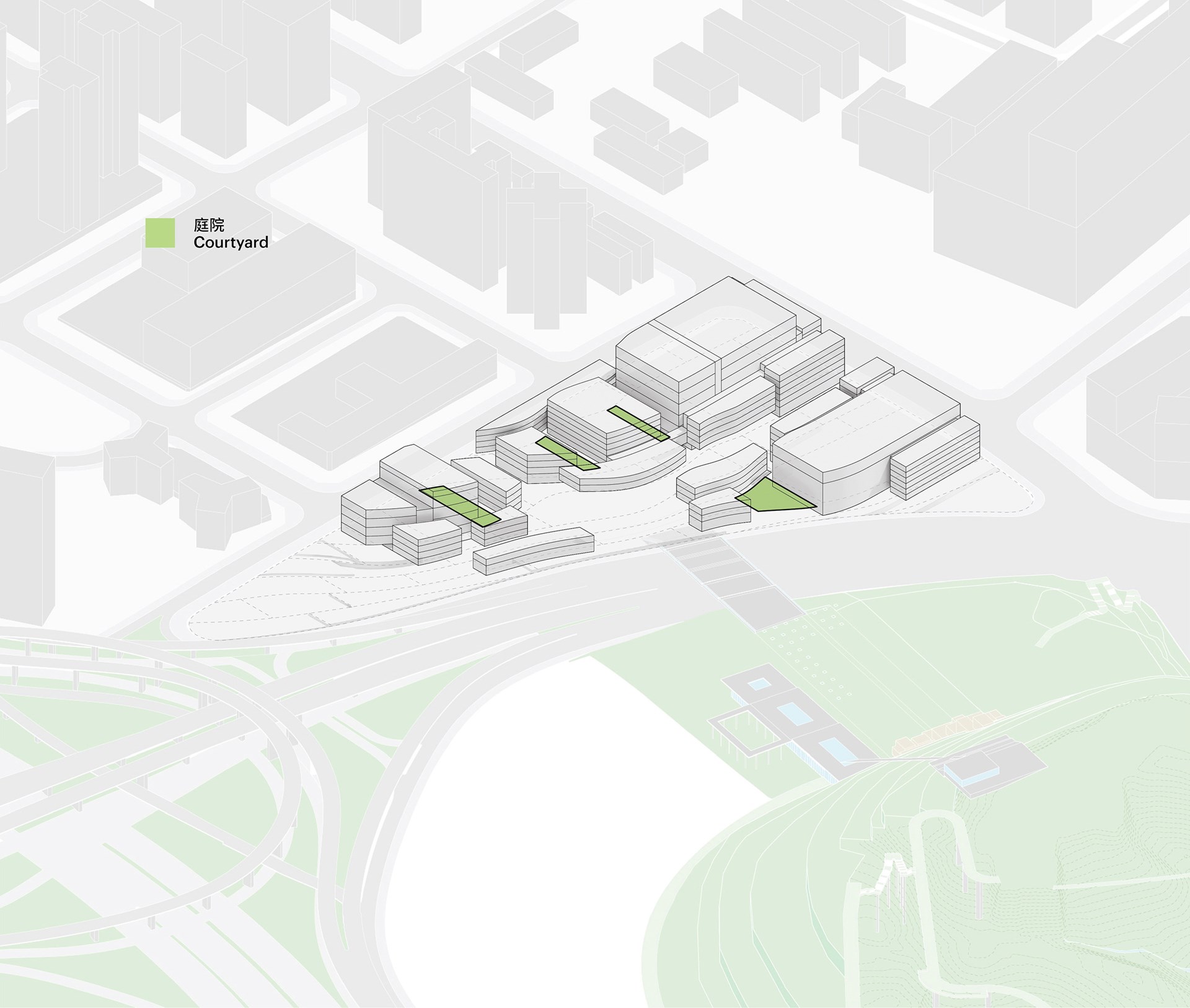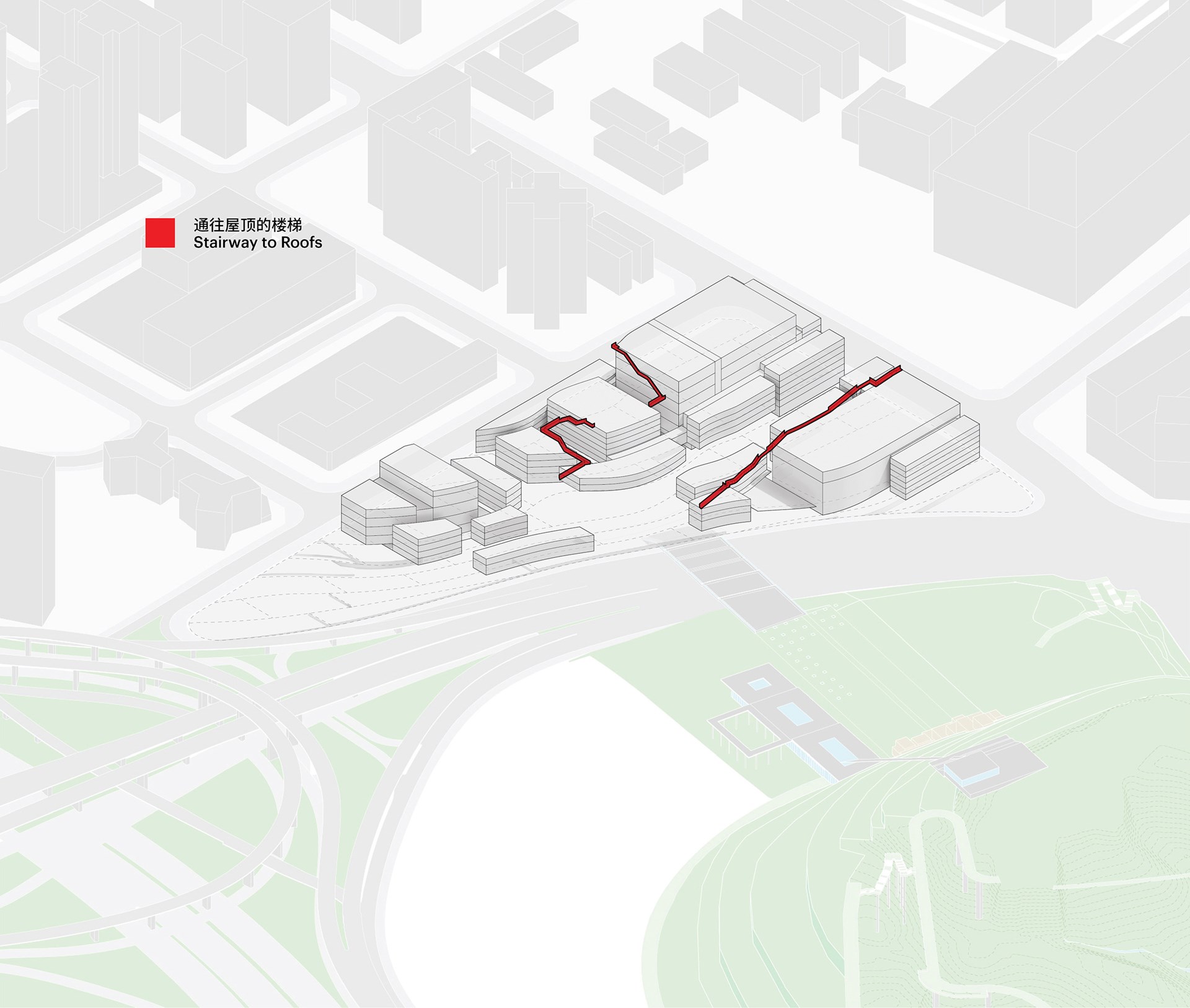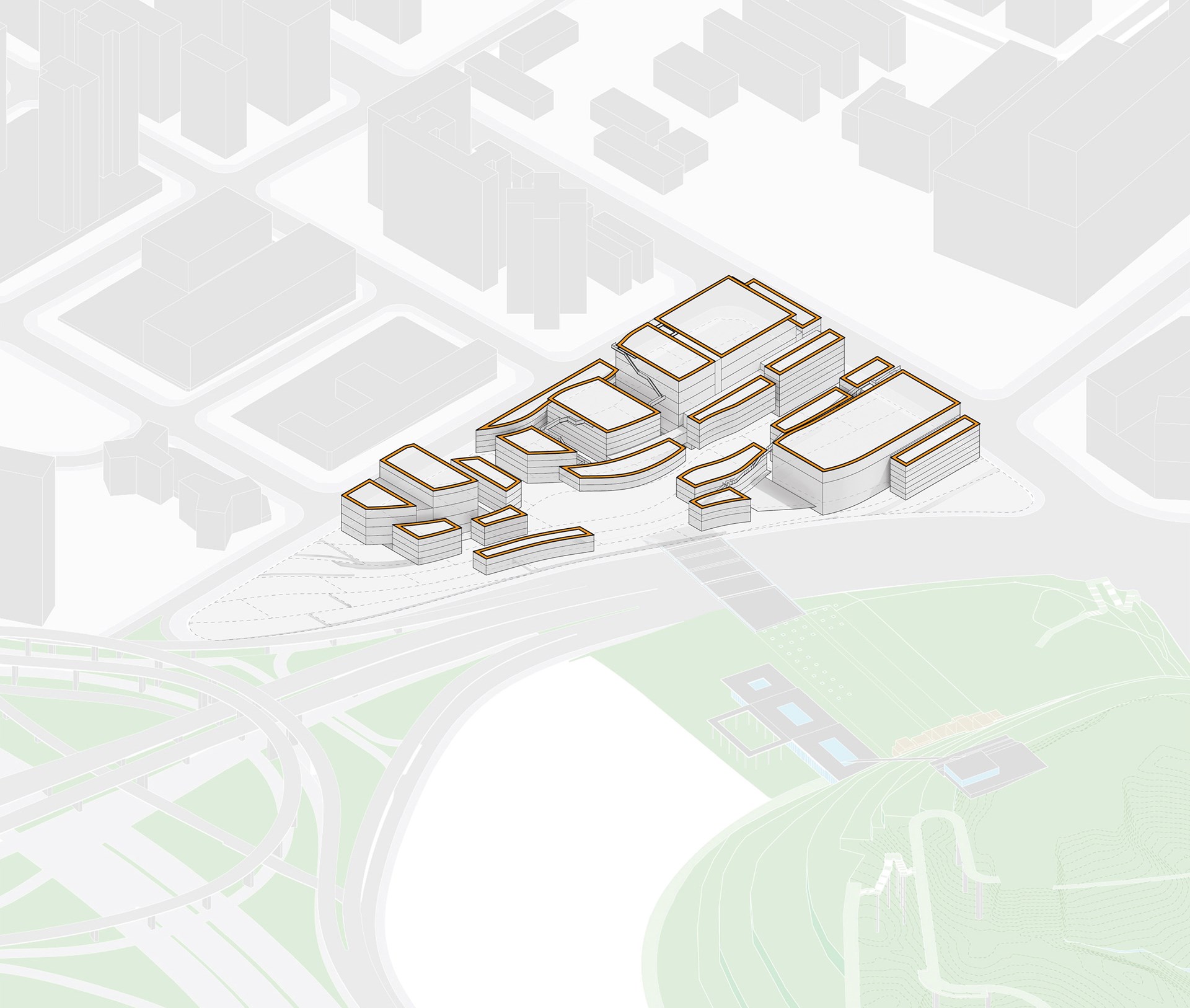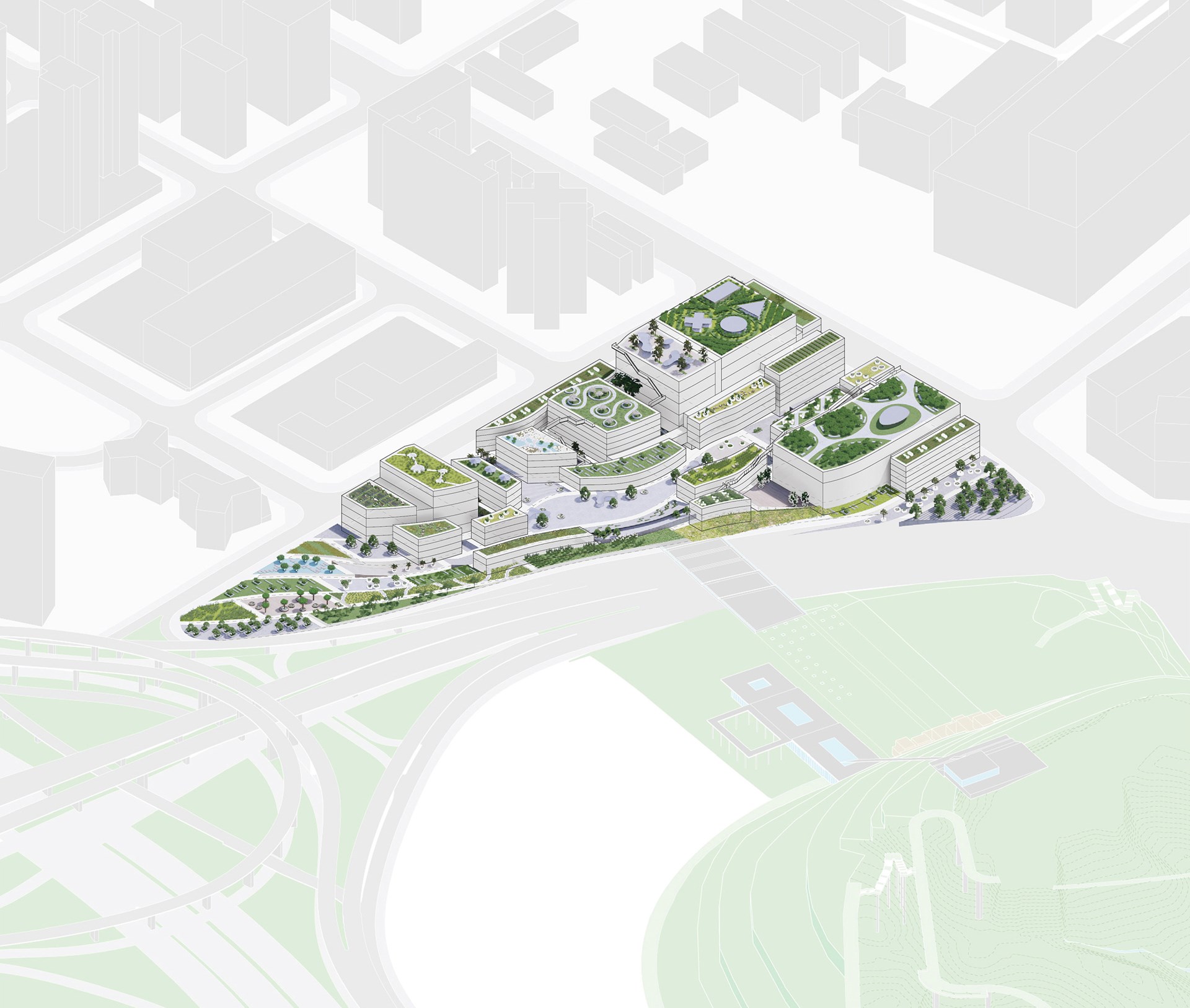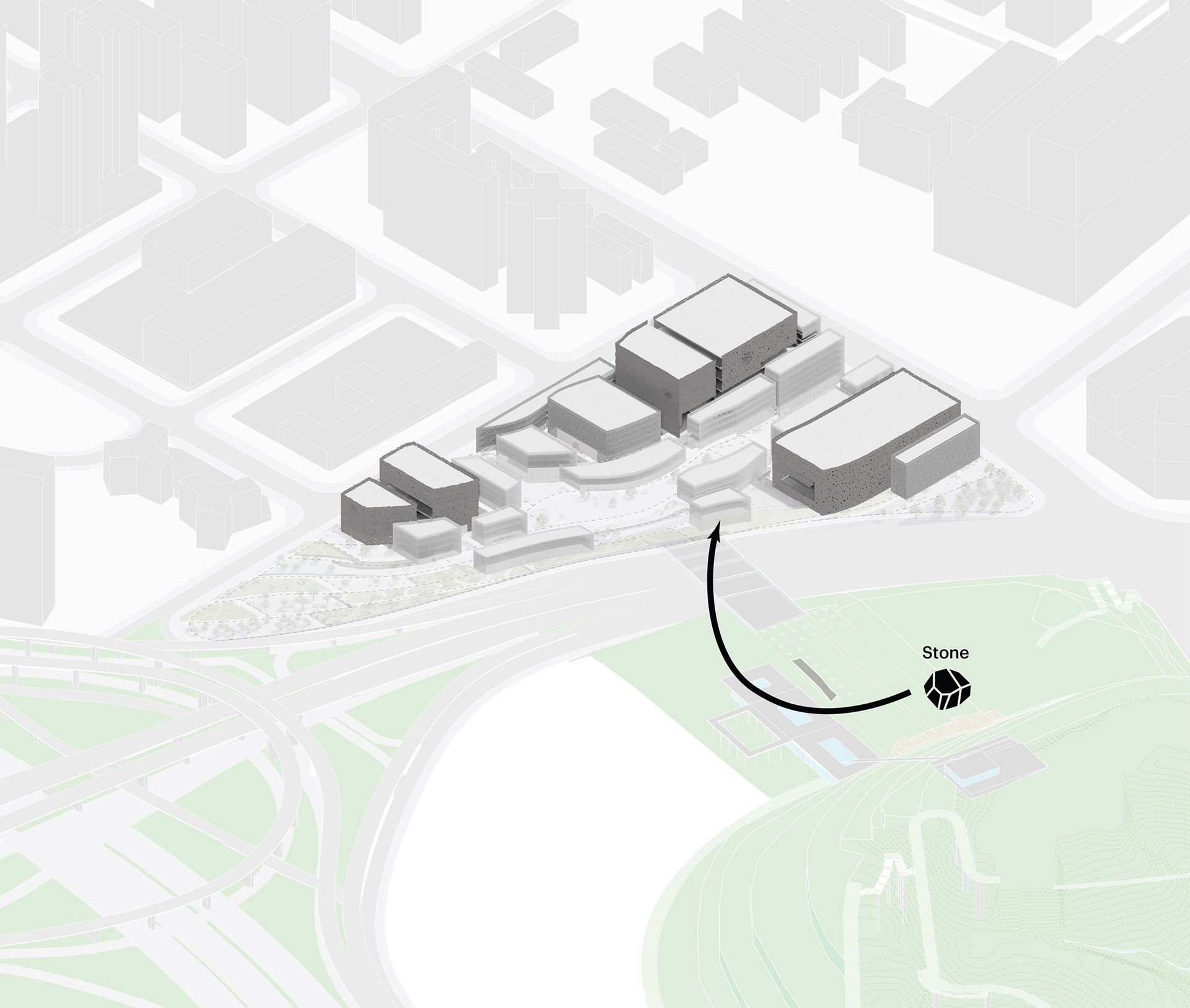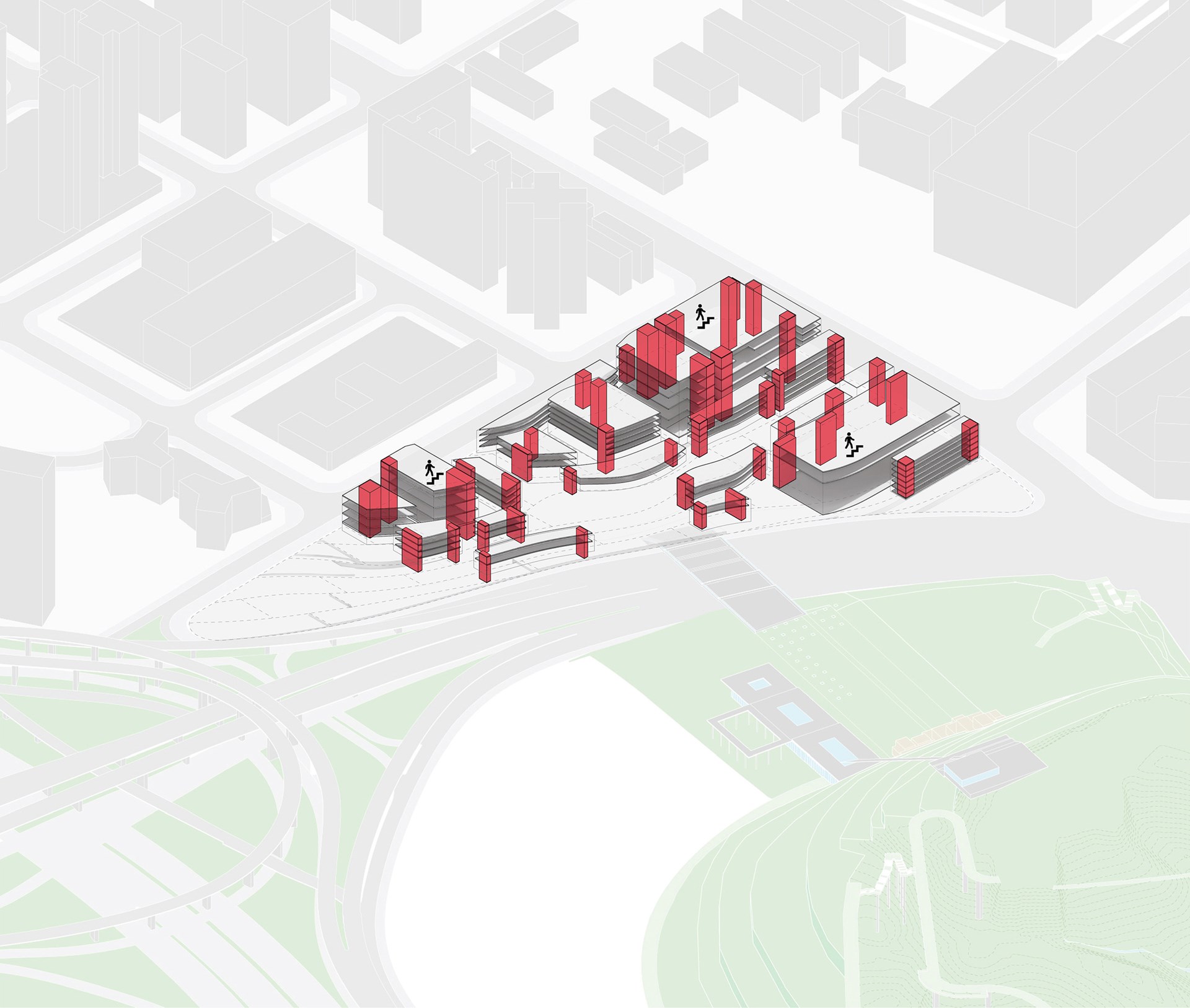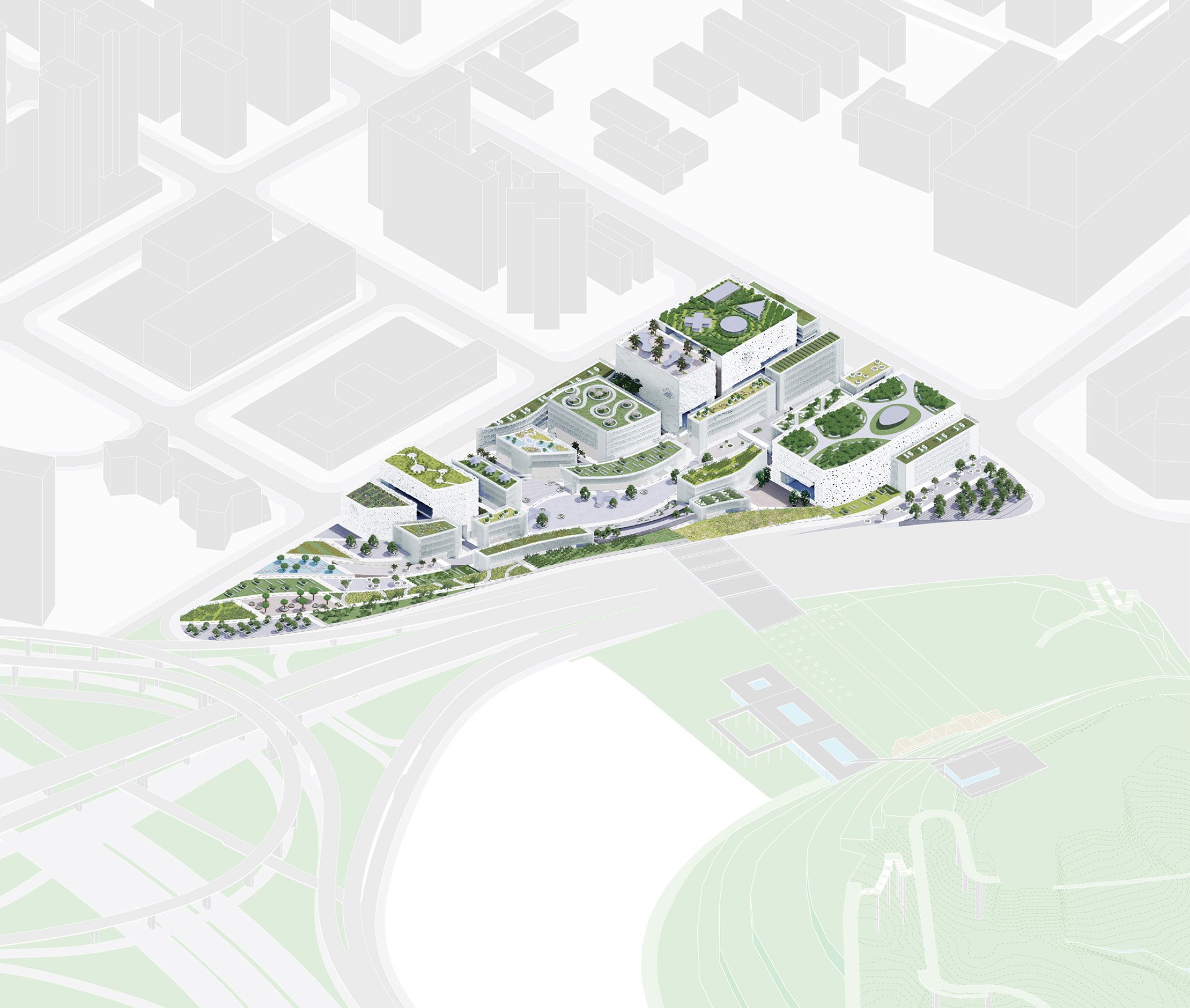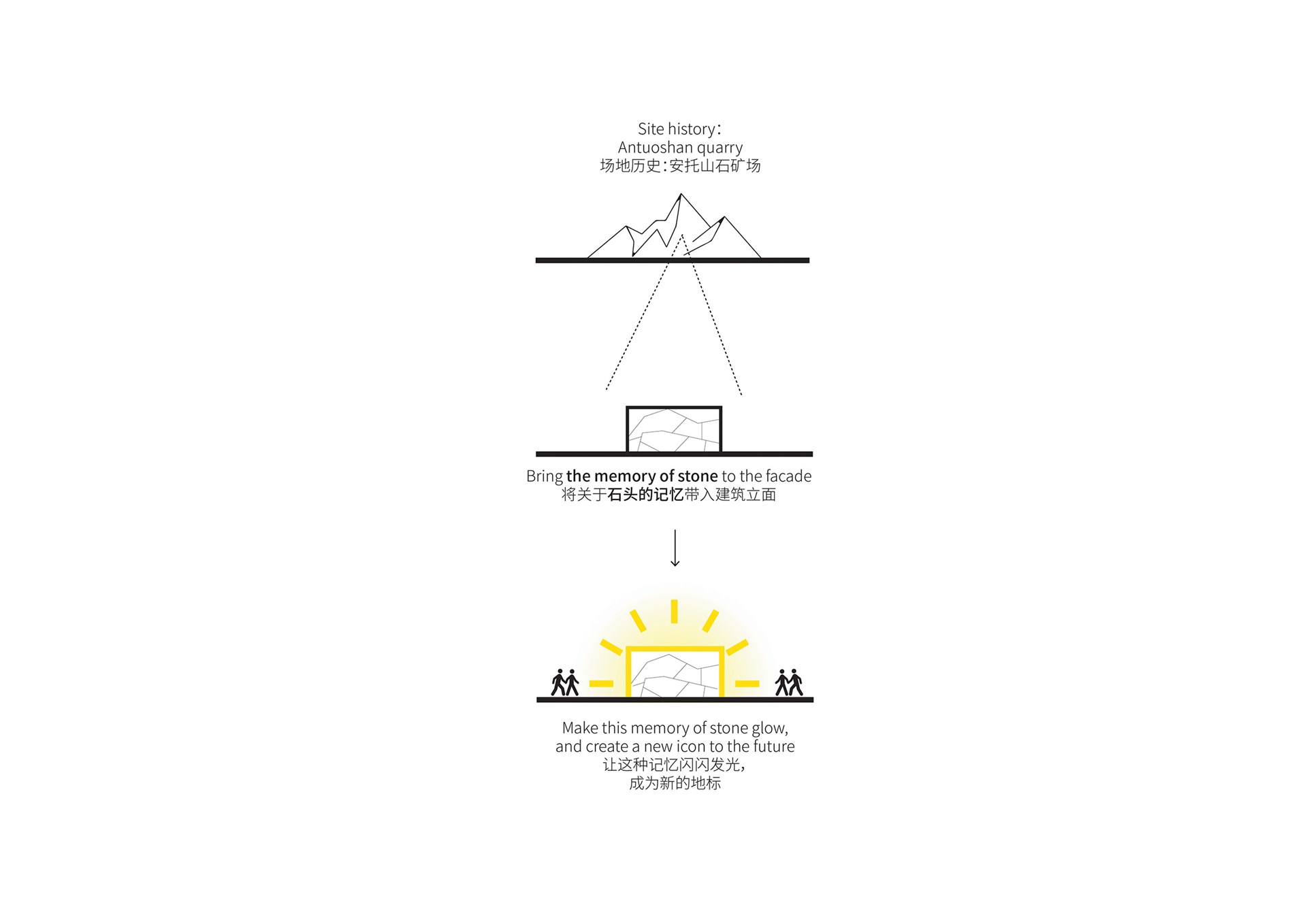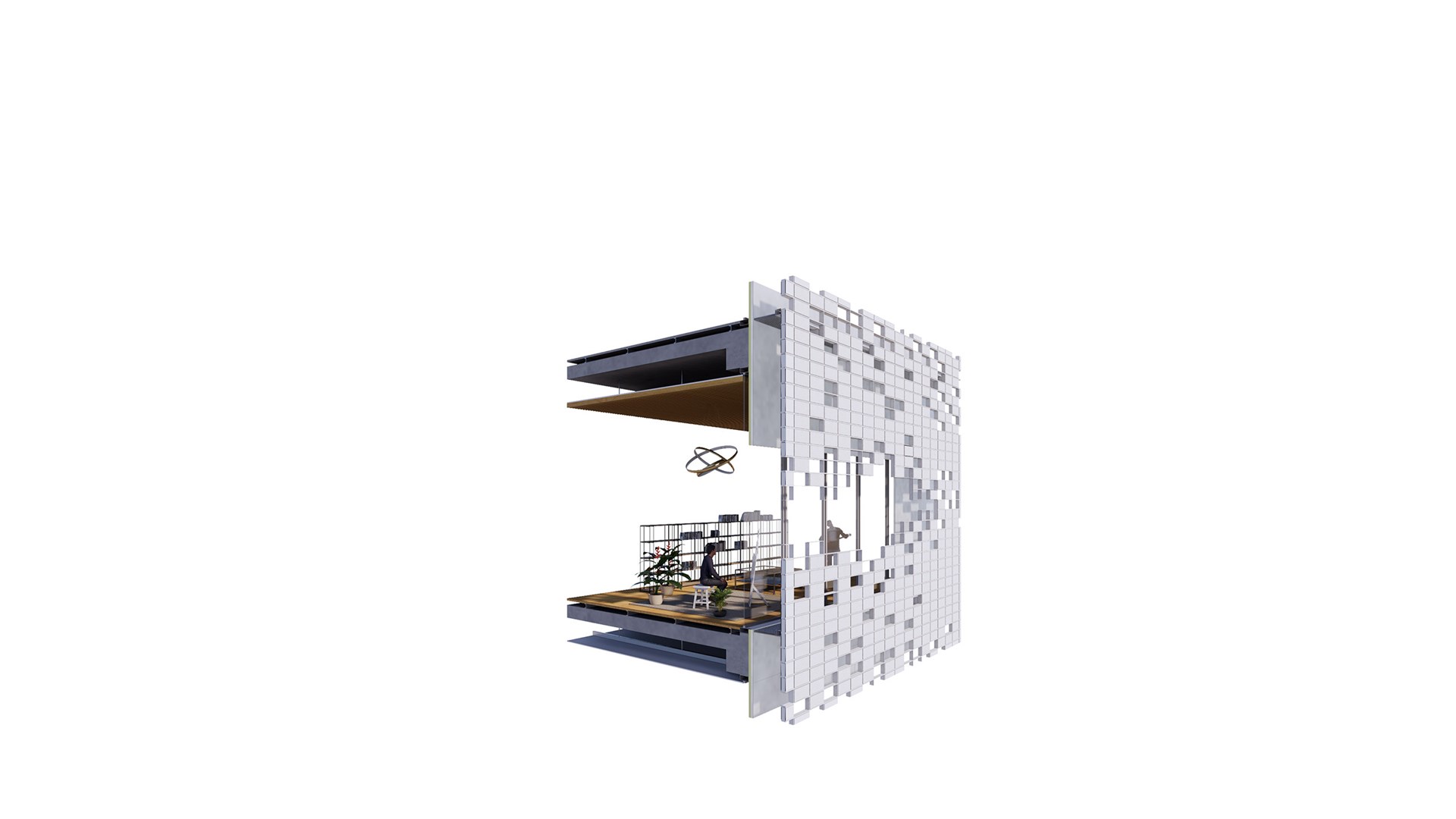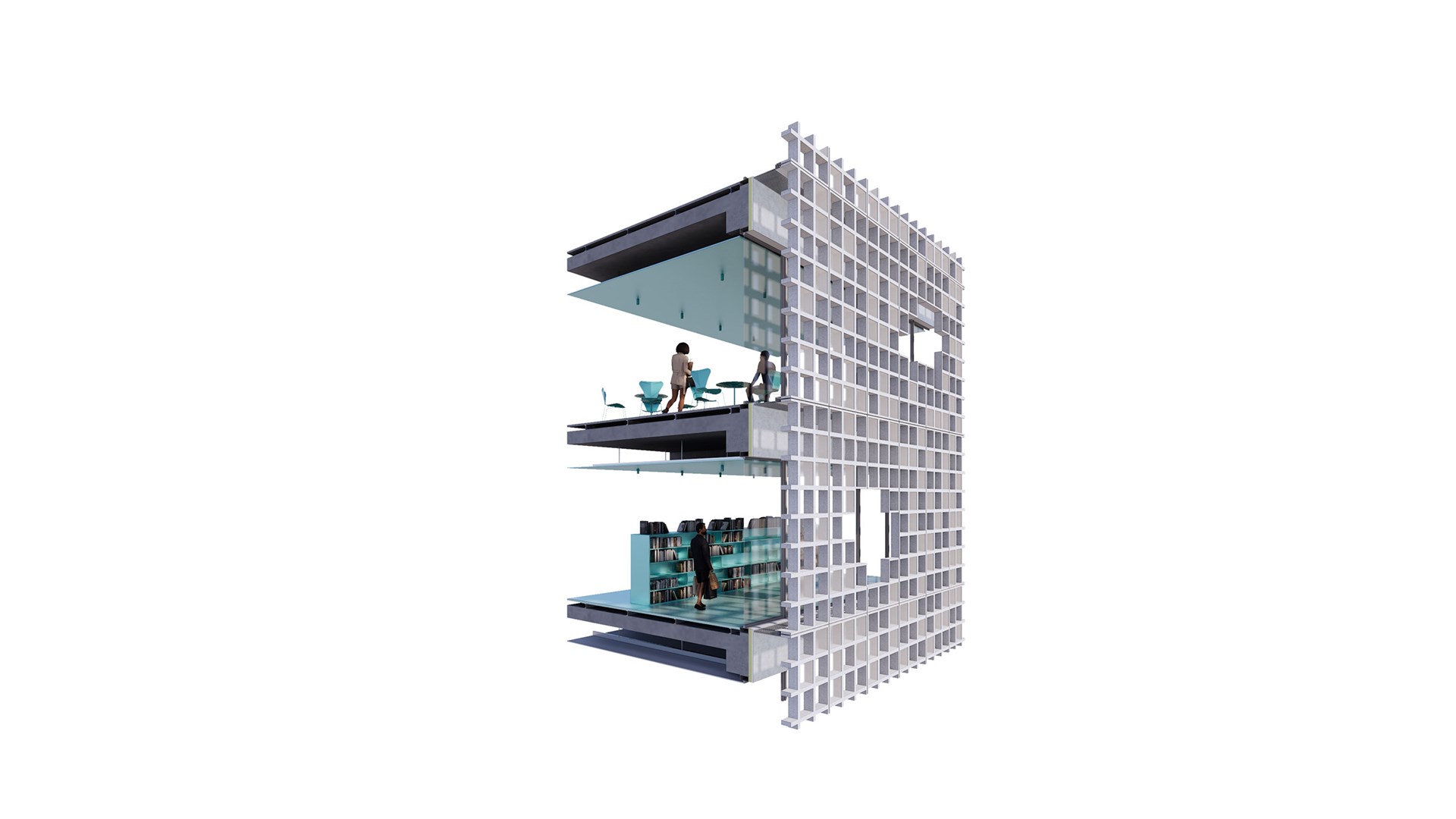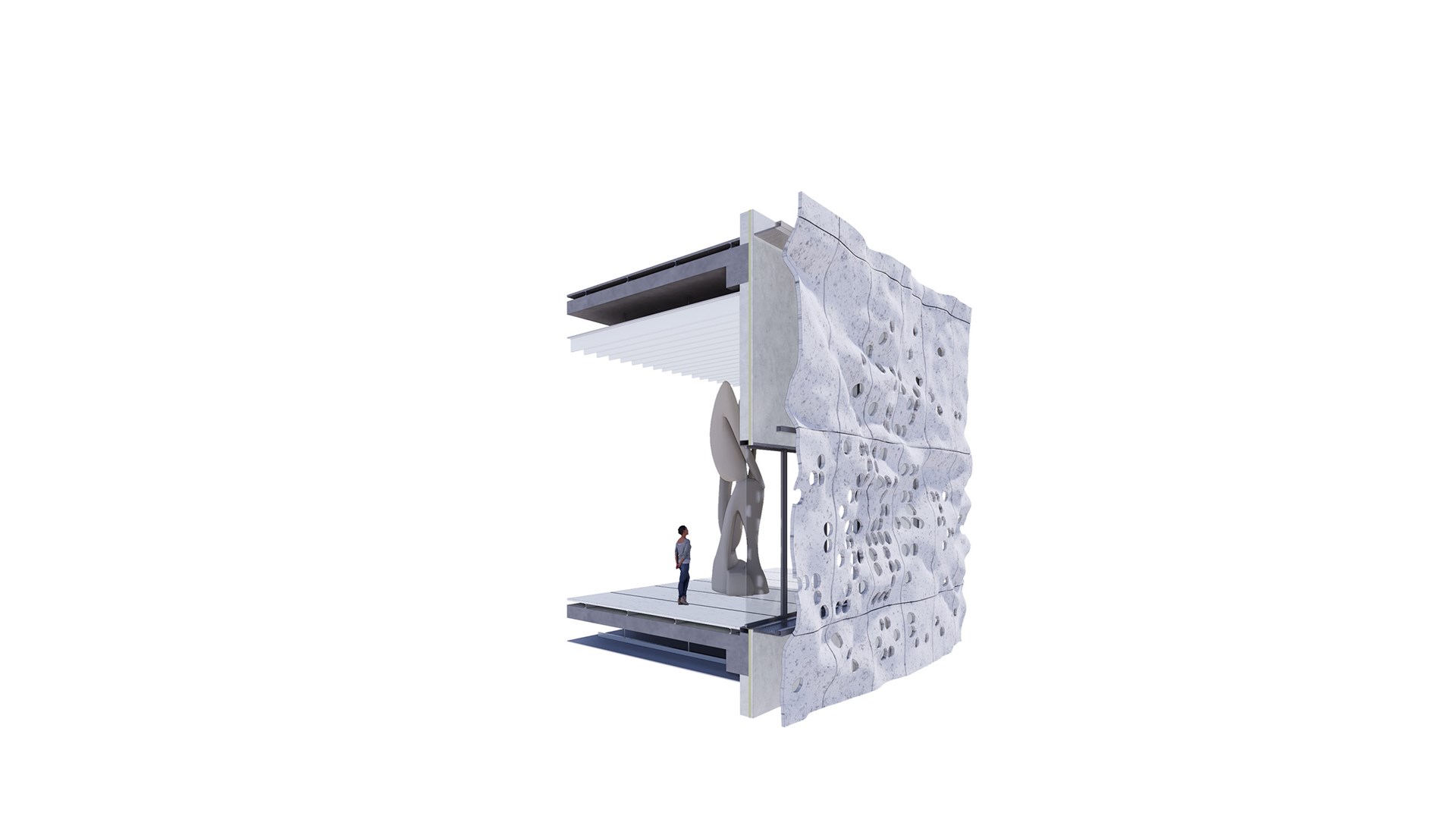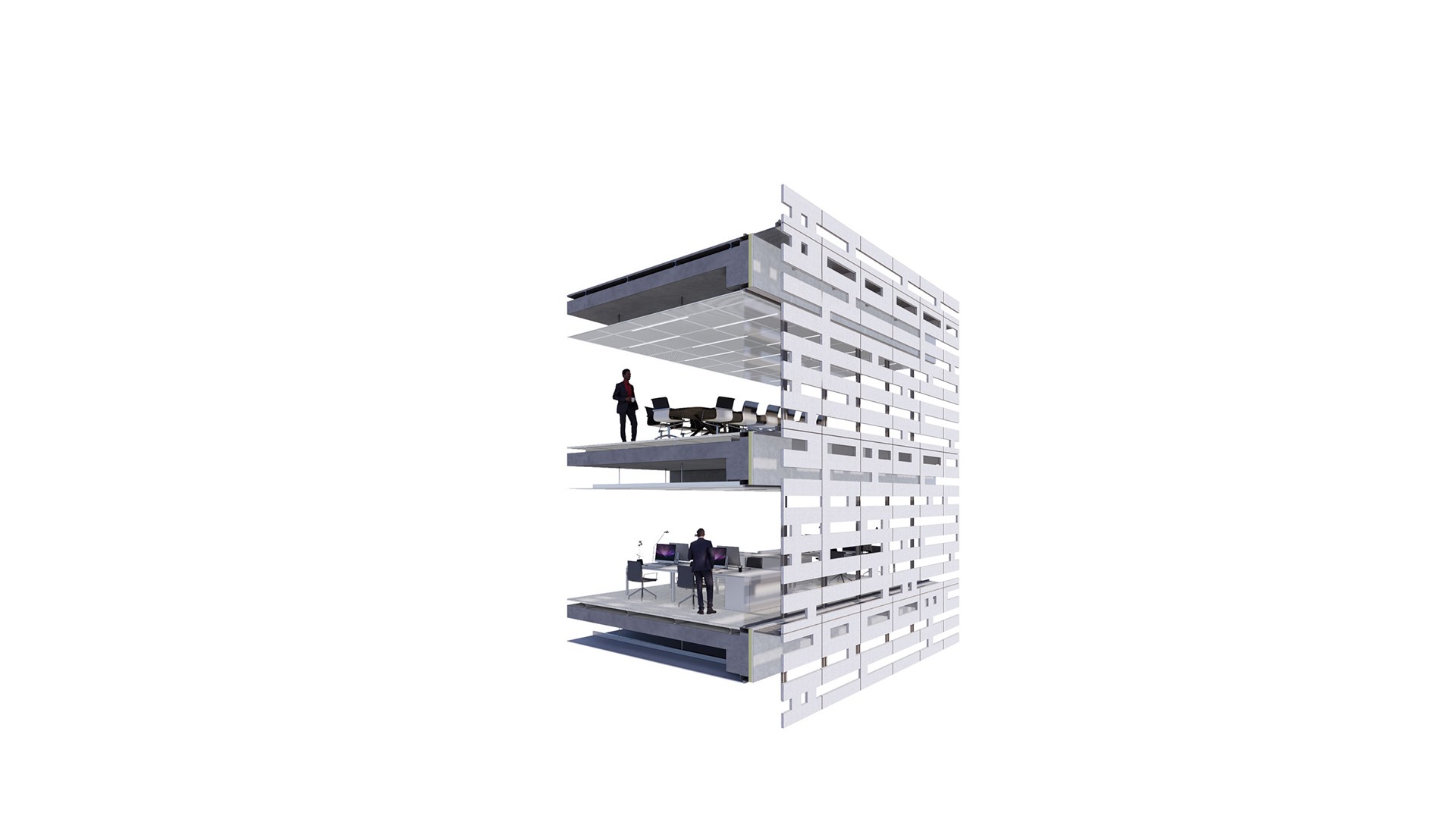 © all rights reserved