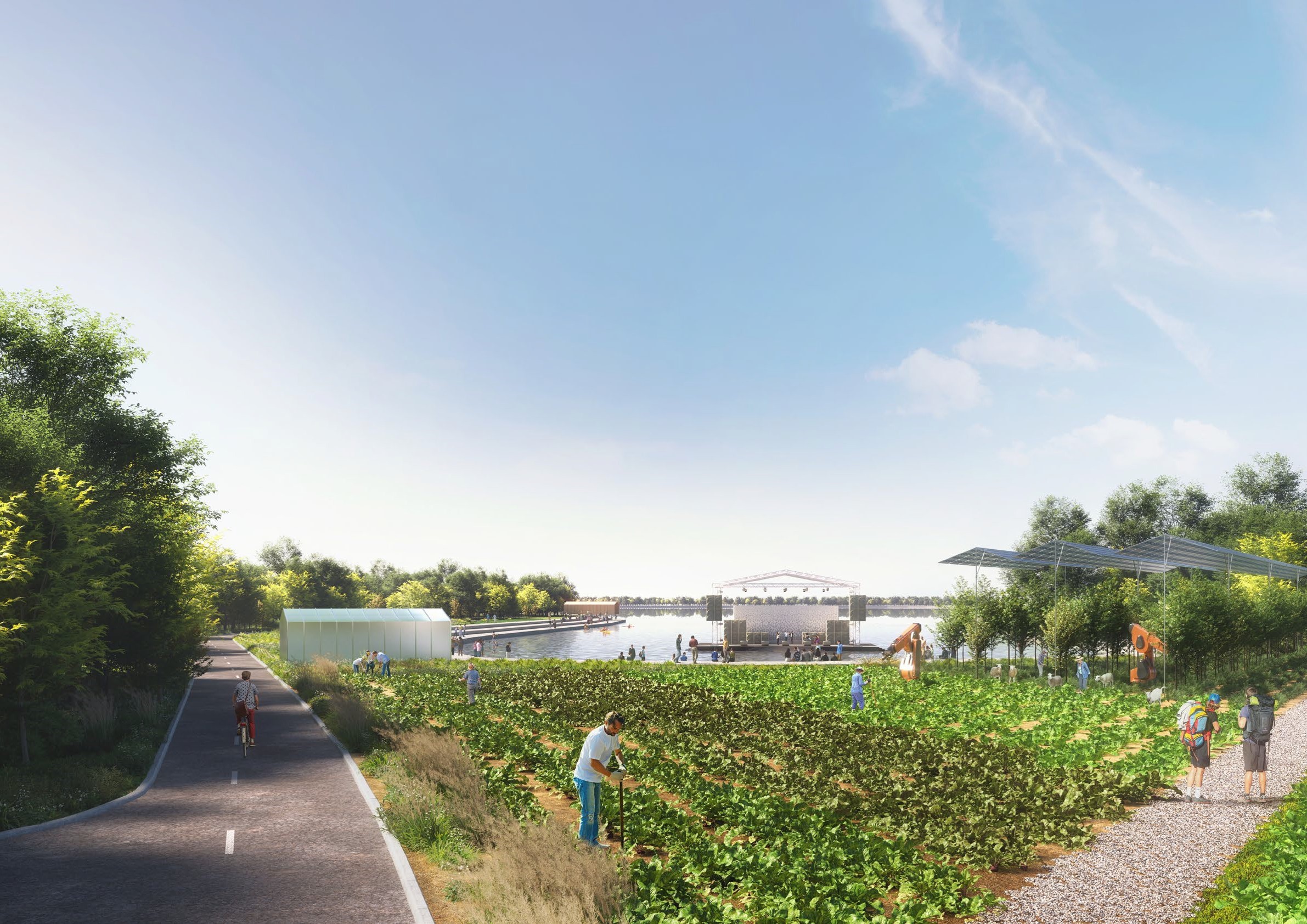 Beyond Lux(e), Towards Ecotopia
The world is facing rapidly mounting challenges as a result of our unsustainable actions. Most governments are slow to act and most populations are resistant to necessary changes. In this context, perhaps a small, wealthy, yet manifestly unsustainable country is perfectly placed to show the world that change is not only necessary, not even simply possible, but desirable. This was the task implied by the Luxembourg in Transition consultation process.
Location

City

Luxembourg Greater Region

Year

2022

Client

Ministère de l'Energie et de l'Aménagement du territoire Département de l'aménagement du territoire (DATer)

Status

Design

Programmes

Themes
MVRDV is among the four teams that presented their final reports at the end of January 2022, outlining a detailed strategy for Luxembourg to become carbon neutral by 2050. Creating a strategic plan for the entire functional region, the proposal takes into account factors including governance, land use, infrastructure, urban design, and societal changes such as diet and travel habits. It presents the groundwork necessary to facilitate Luxembourg's transition toward a zero-carbon society by 2050 and beyond, enabling wide-scale and inspiring societal and ecological resilience.
Spanning not only Luxembourg itself but also parts of Belgium, Germany, and France, the Greater Region of Luxembourg is resource-rich and highly productive. The region faces clear challenges including reliance on imports of food and workers, a growing population, heavy commuting by car, a sub-optimal public mobility network, and an unsustainable agricultural industry that is required to support a lifestyle dependent on animal-based food products. The Covid-19 pandemic highlighted the problems inherent in some of these issues; in others, the sudden change in lifestyle proved that sustainable changes are not only possible, but in many cases desirable. The Luxembourg in Transition competition sought to address these and other issues with a comprehensive and holistic sustainability and resilience strategy for the whole region.
Following the consultation structure, MVRDV's proposal "Beyond Lux(e), Towards Ecotopia" (created in collaboration with partners Drift for Transition, H+N+S, Goudappel Coffeng, Transsolar Inc., Deltares, and ITC as part of the University of Twente) was developed in three stages. The first stage developed an analytic system by which to measure Luxembourg's current situation and the success of the proposals. The second stage outlined high-level governance strategies and conceptual design approaches, developing the "Ecotopia Monitor" as a tool to evaluate different strategies. Finally, in the third stage MVRDV applied those approaches to key regions of the Luxembourg functional region, offering a tangible vision of how both urban and rural areas could be adapted in Luxembourg's future.
Because such society-wide challenges are highly interconnected, the proposal addresses six key themes and, just as importantly, the links between them: food, energy, water, mobility, urban spaces, and forests. These were assessed using the Ecotopia Monitor, a tool that converts carbon footprints and a variety of other inputs such as food production and urban density to output a single number in the form of a land area metric. For example, the analysis of Luxembourg's current situation found that under a "business as usual" approach, Luxembourg would need a land area 13.8 times its current size to be carbon-neutral by 2050. Used long-term, the Ecotopia Monitor would allow its users to collaborate across different scales, themes, institutions, political parties, and regions.
From Luxembourg's unsustainable starting point, the report uses the Ecotopia Monitor analysis to investigate approaches to reducing carbon emissions in each of the six themes, as well as developing ways in which different land uses can overlap to dramatically reduce the land area necessary to support the needs of the country. Using this tool, the team was able to develop four key measures that can be applied region-wide:
Start with experimental steps, no matter how small, that begin to present alternatives to the status quo
Set hard boundaries on the expansion of urban areas, car-centric infrastructure, and agriculture to protect natural ecosystems and provide more space for vulnerable water systems
Stimulate the transformative powers of all sectors of society – the state, the market, and the community – to nurture a culture of well-organised collective citizenship
Establish a "Chamber of Commons", that supports sustainable community-led actions, to balance the influence of the Chamber of Commerce
The final stage of the competition also developed case studies for specific urban areas, offering a suggestion of both short-term, high-impact changes that can be implemented in the coming years, as well as a long-term vision for how each case study could manifest as an "Ecotopia" that fully adopts the radical changes necessary in a zero-carbon society. One of these case studies addressed the urban axis between Luxembourg City and the Belgian city of Arlon, showing how densifying key population centres such as Luxembourg City can prevent the suburbanisation of in-between villages like Steinfort. Or, in the case of a case study of Esch-sur-Sûre, the report shows how intensifying agriculture, reintroducing forests, and transforming water use can allow farming, nature, and eco-tourism to co-exist harmoniously.
The conclusion of the final round of the consultation marks the end of the Luxembourg in Transition process; the reports of all four finalists will be taken forward as advisory documents by the Luxembourg government. To support this outcome, MVRDV has joined with the other finalists to provide a one-page collective manifesto summarising seven key takeaways that all the participating teams agree on, along with a simple message: Act now. That manifesto can be read here, while MVRDV's report can be read in full here.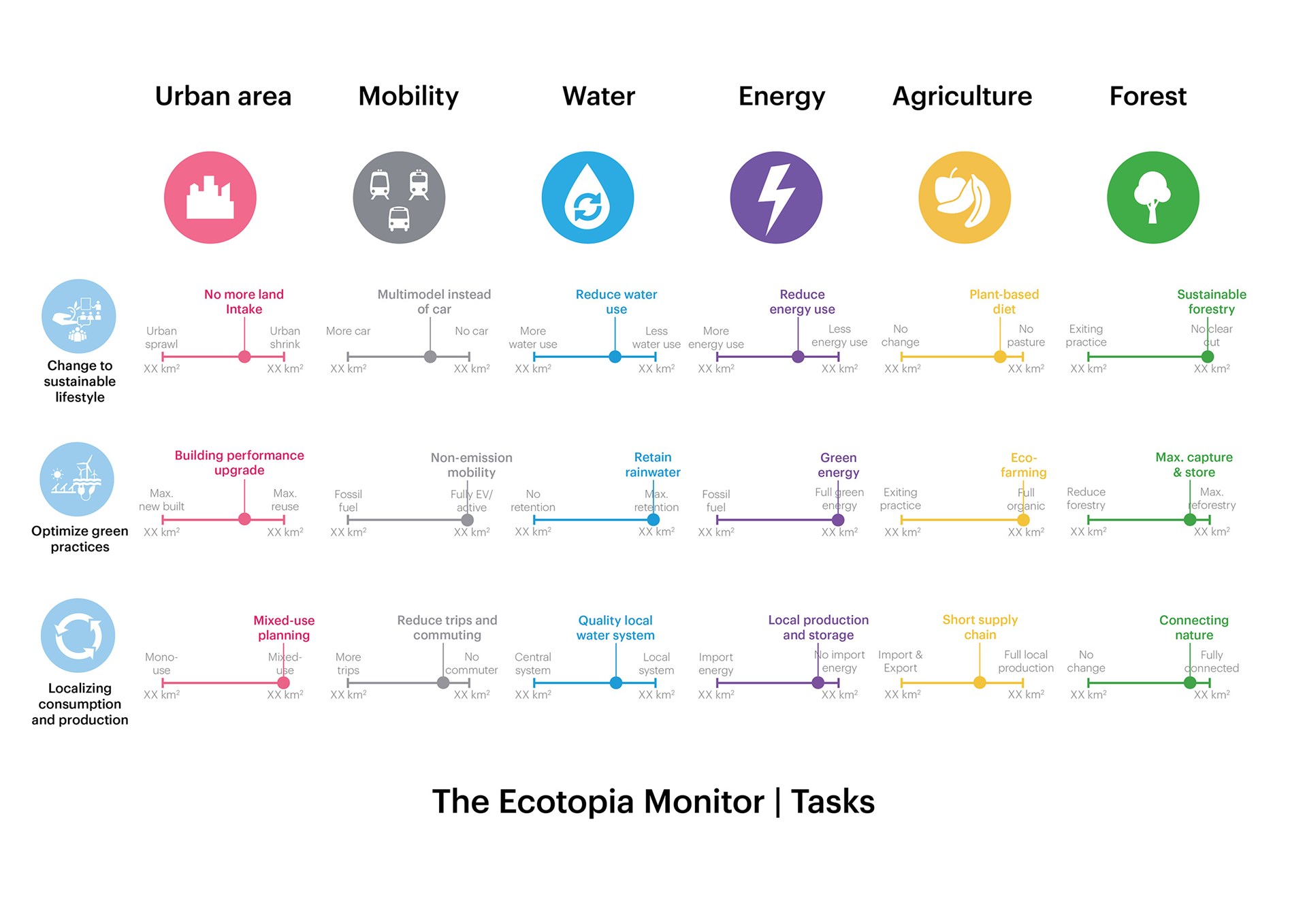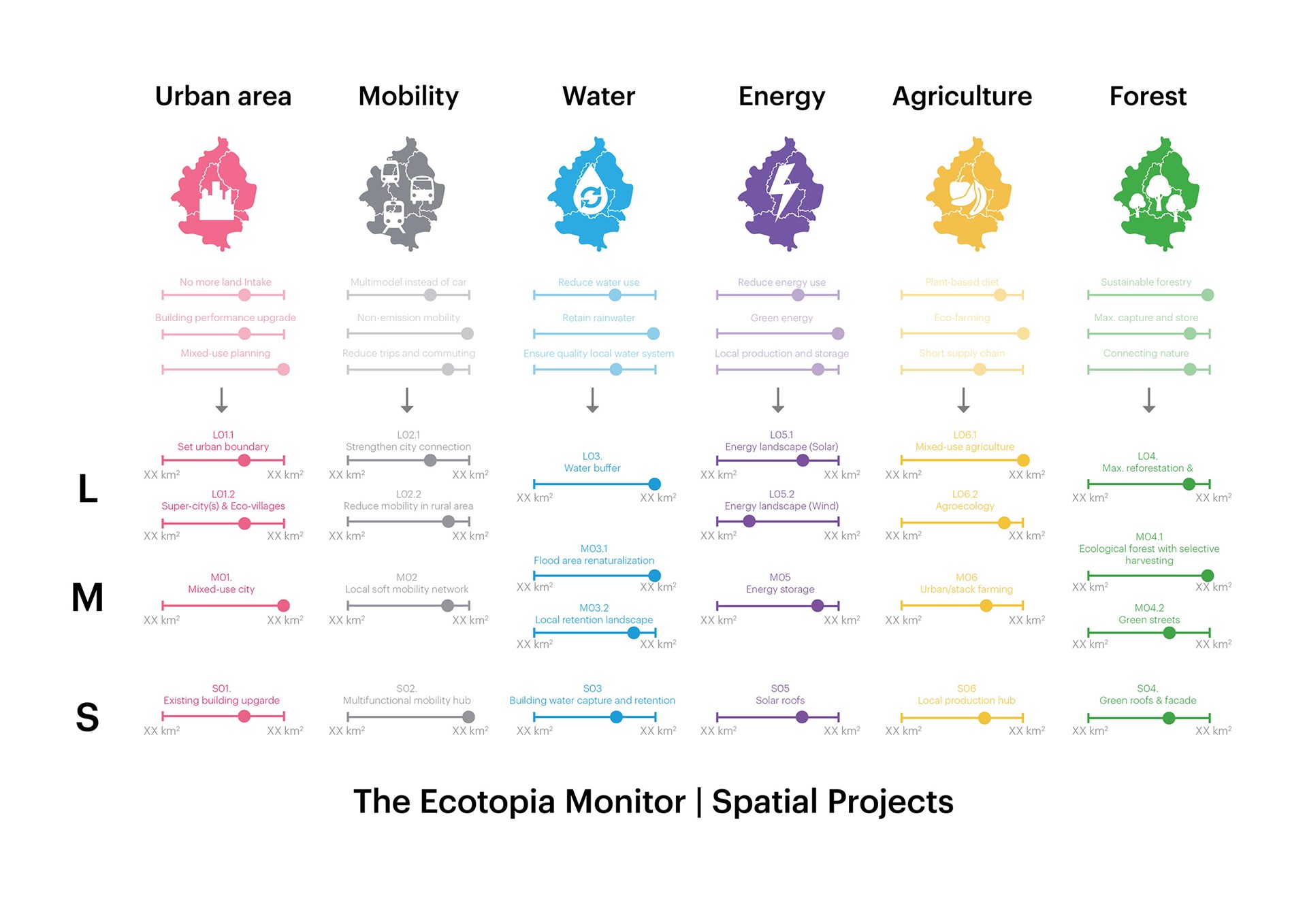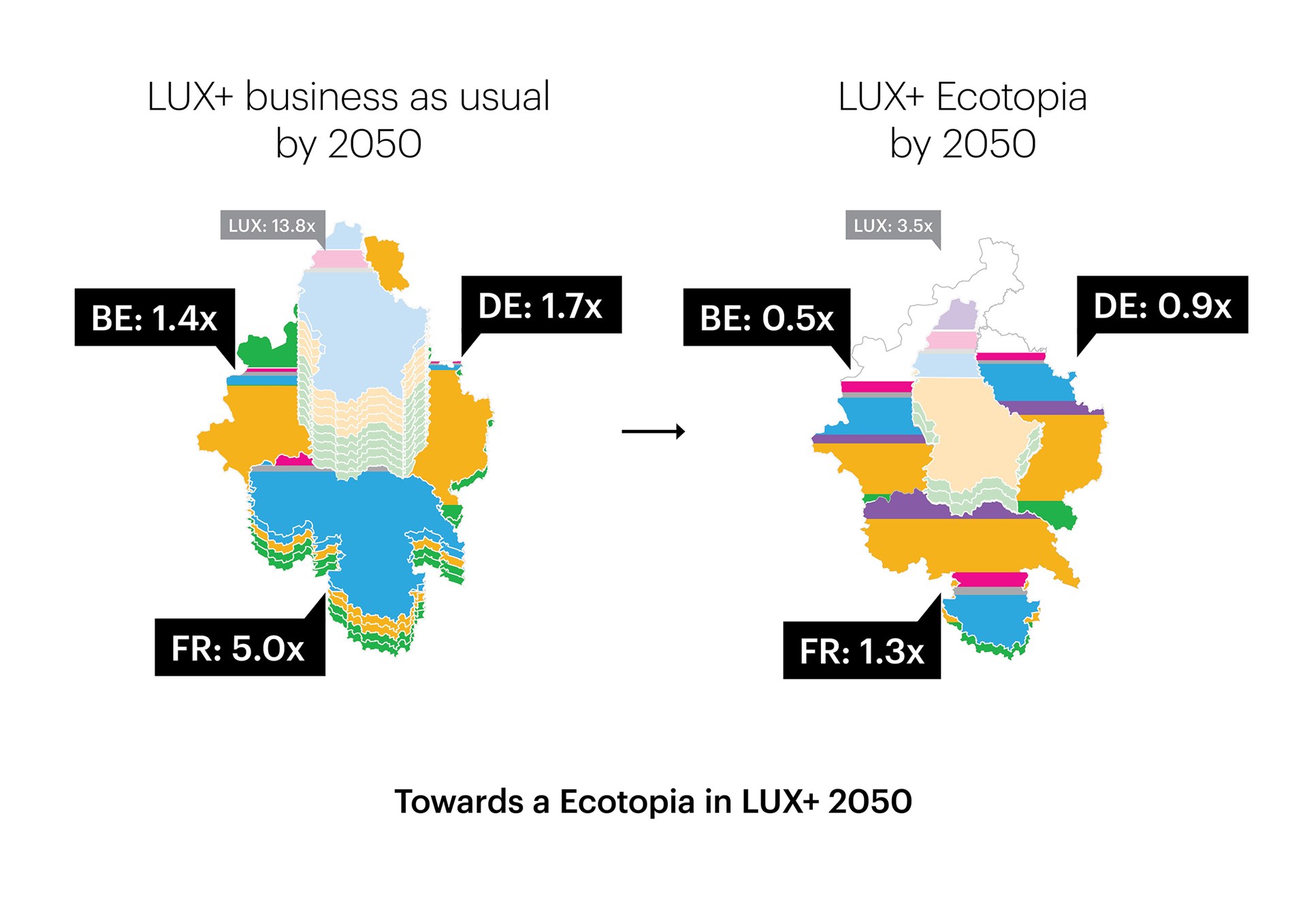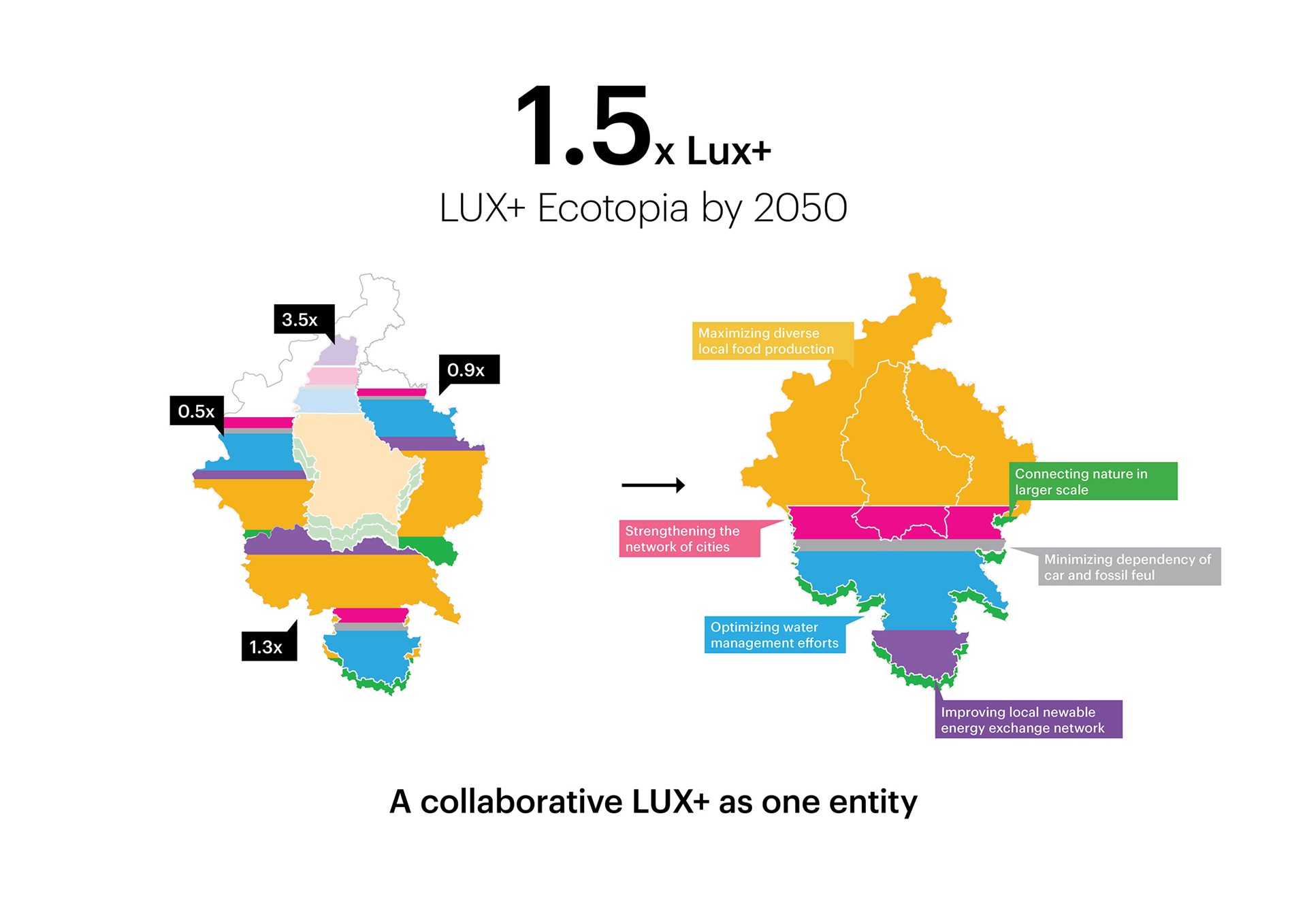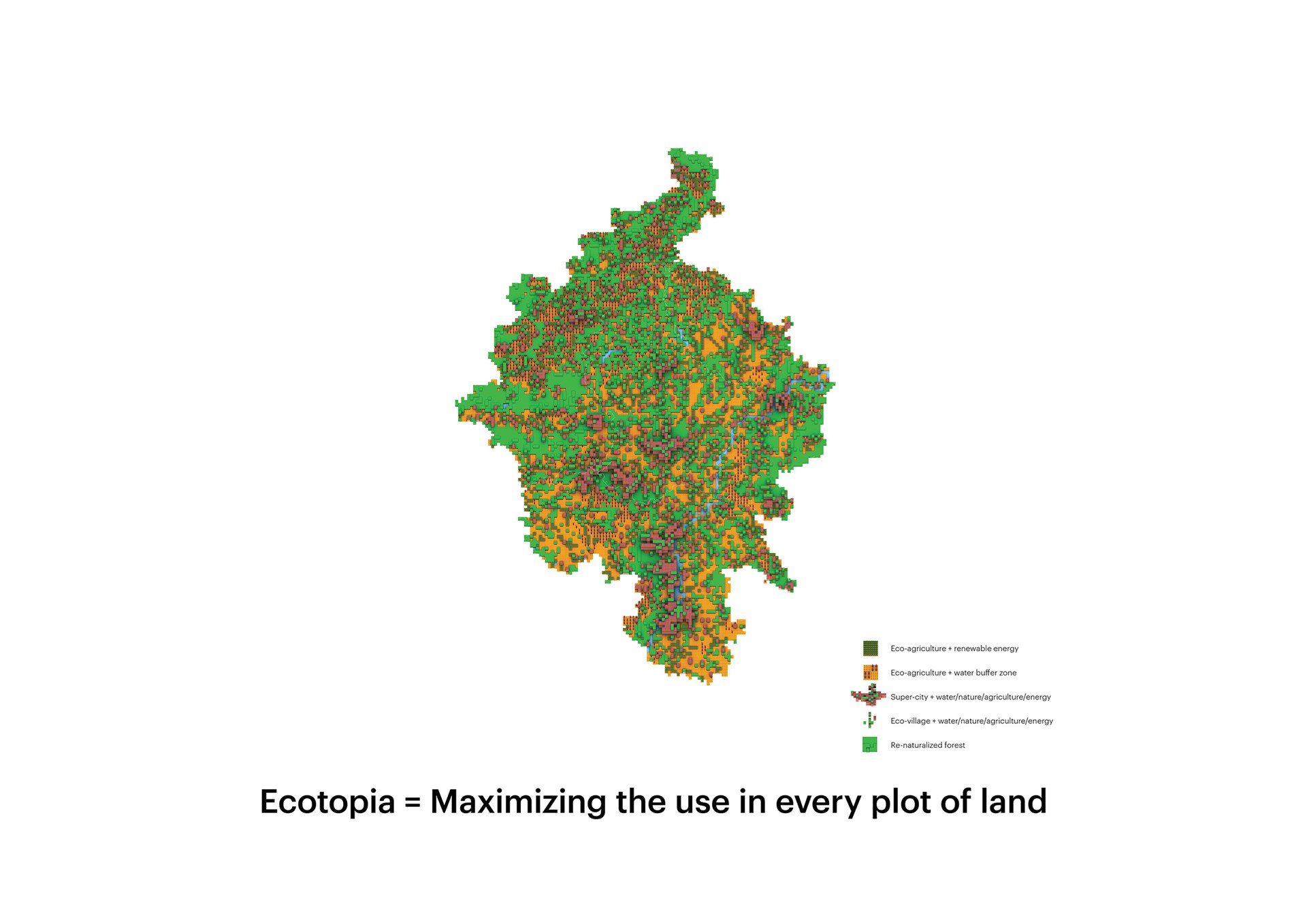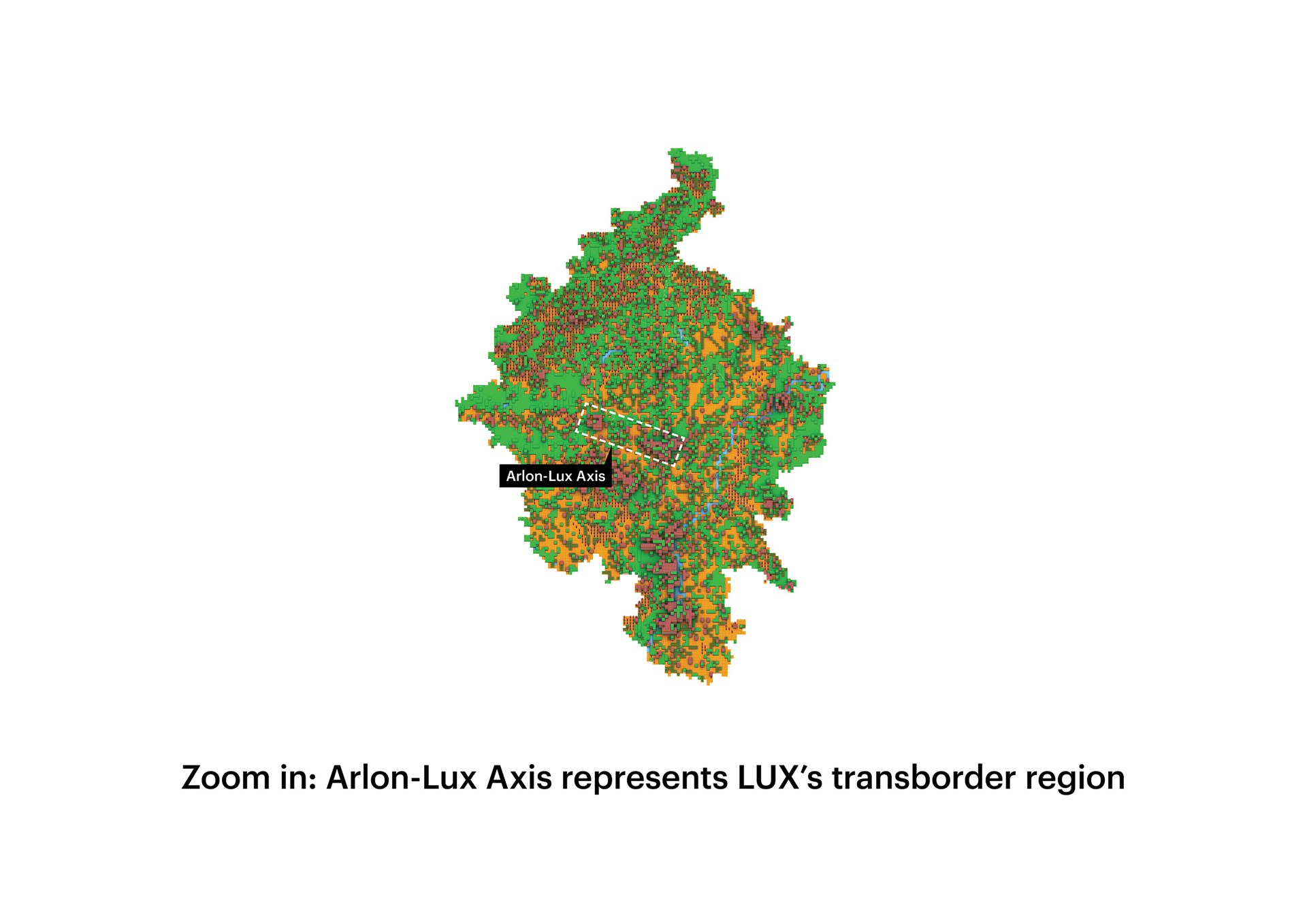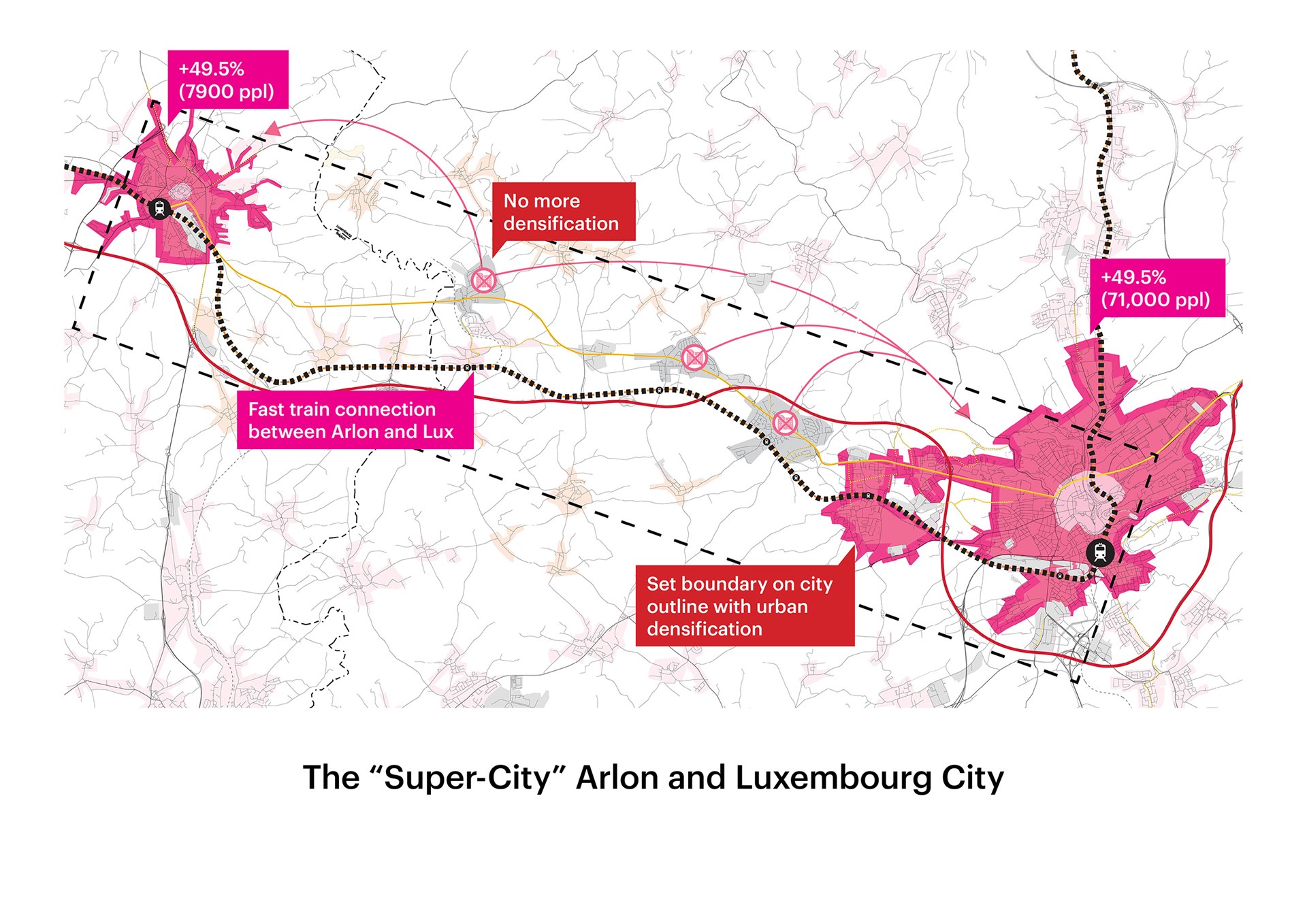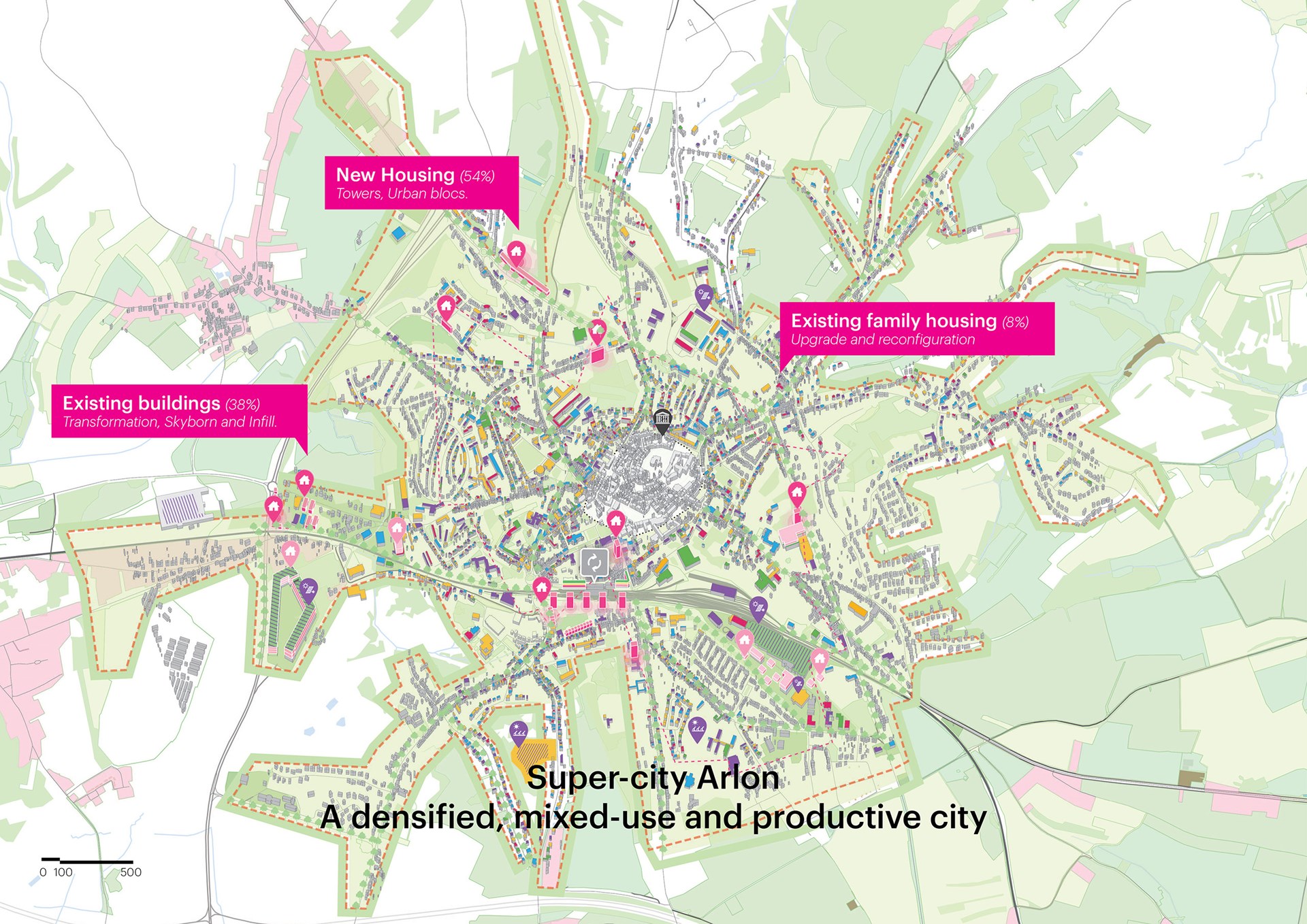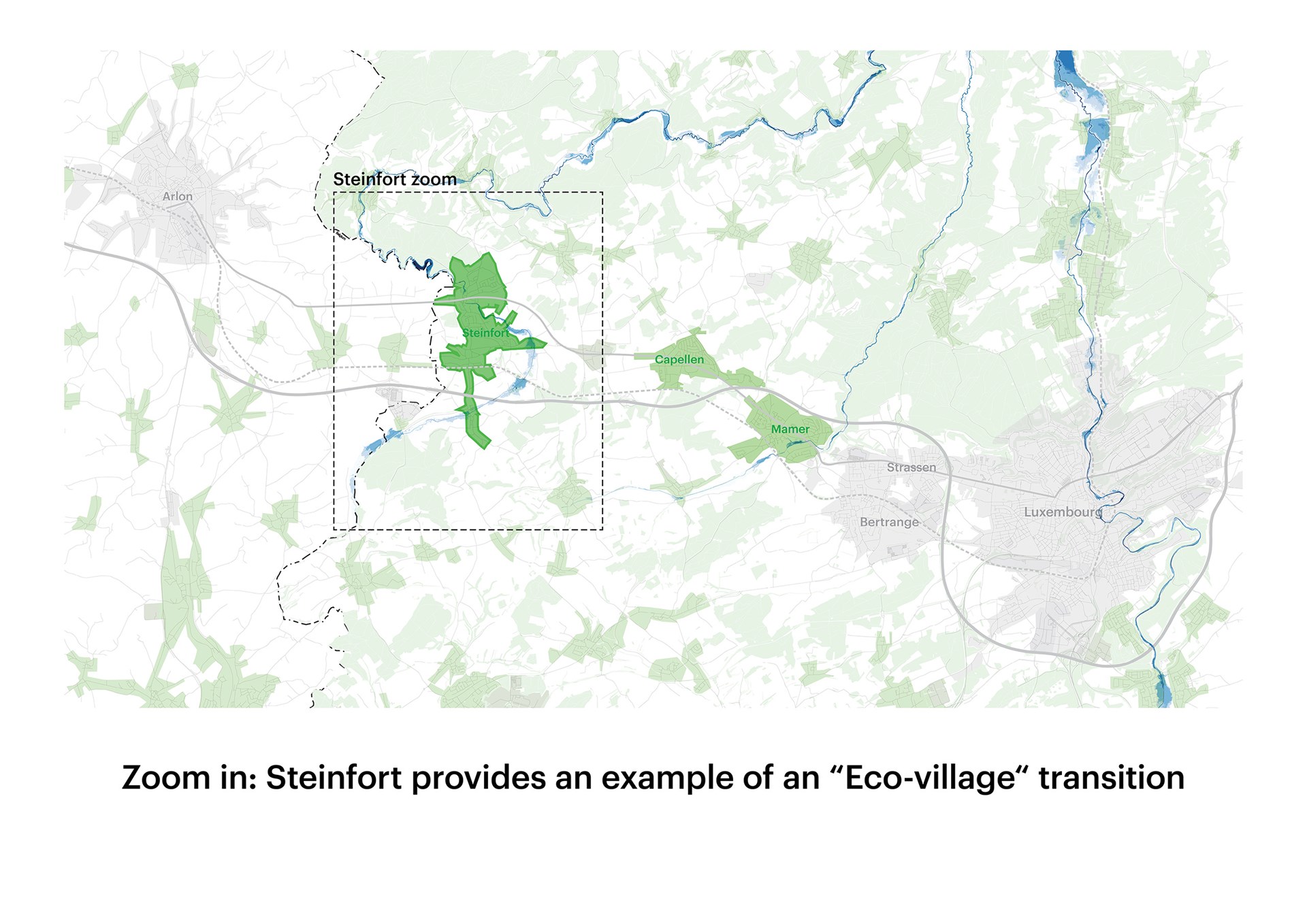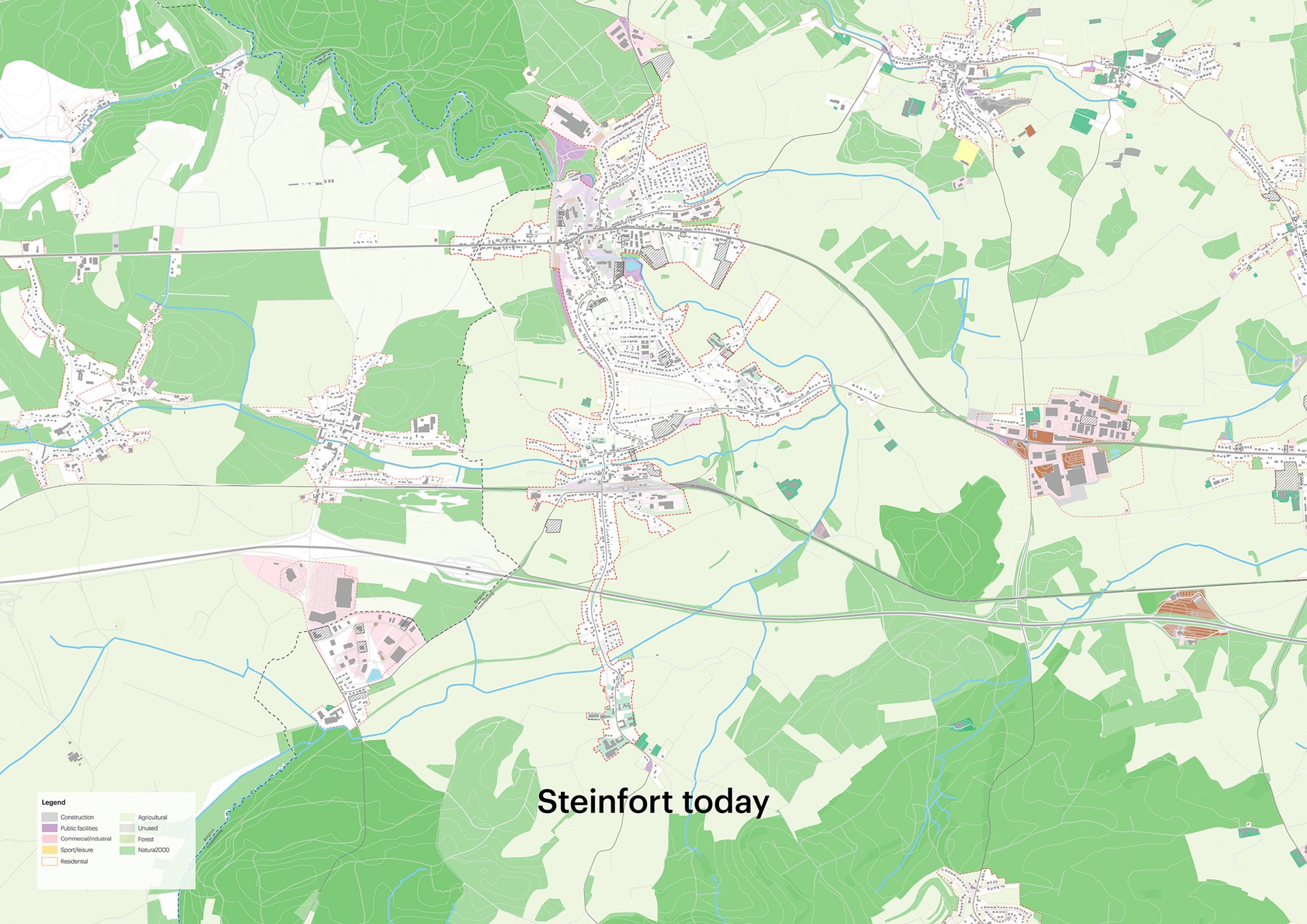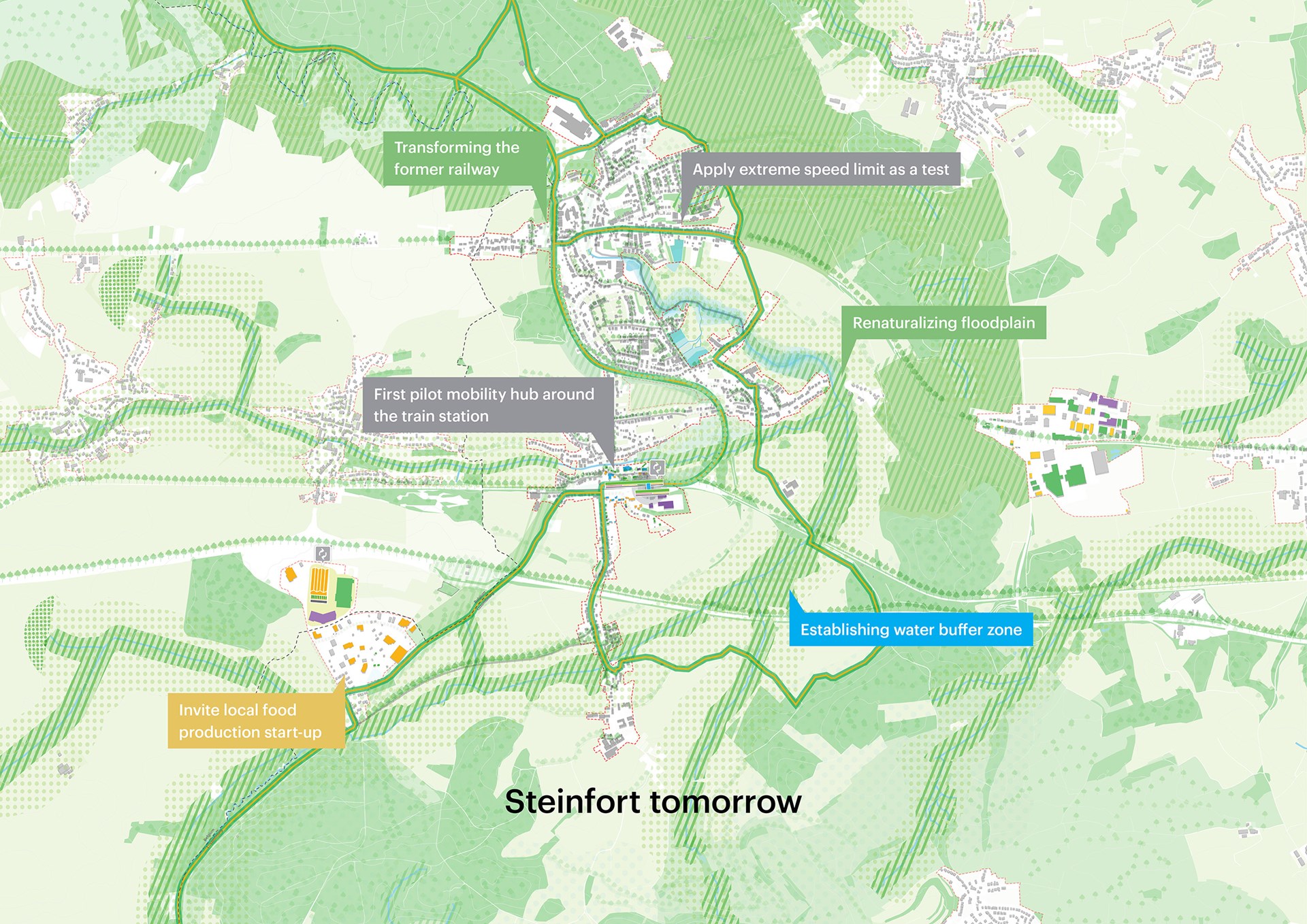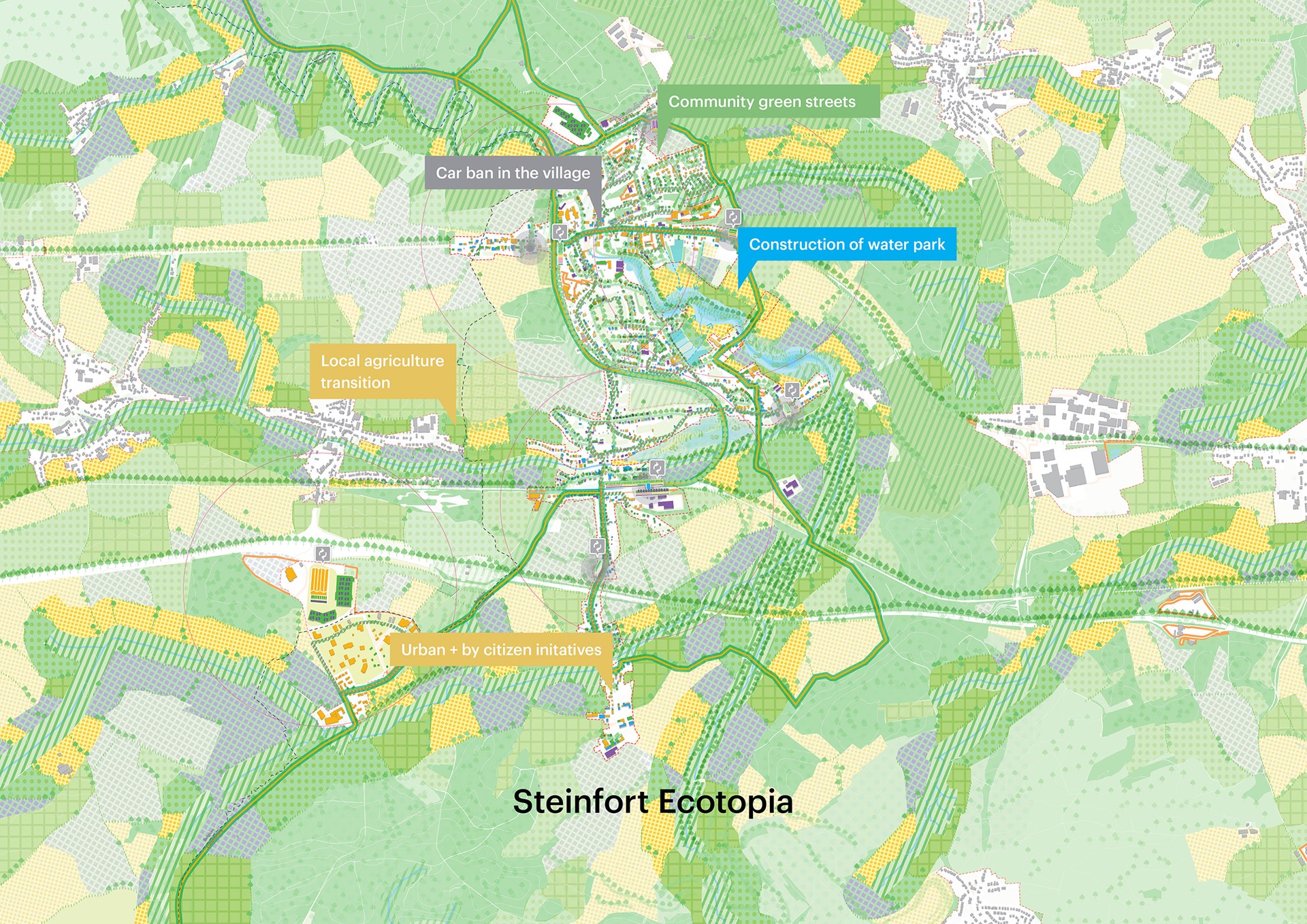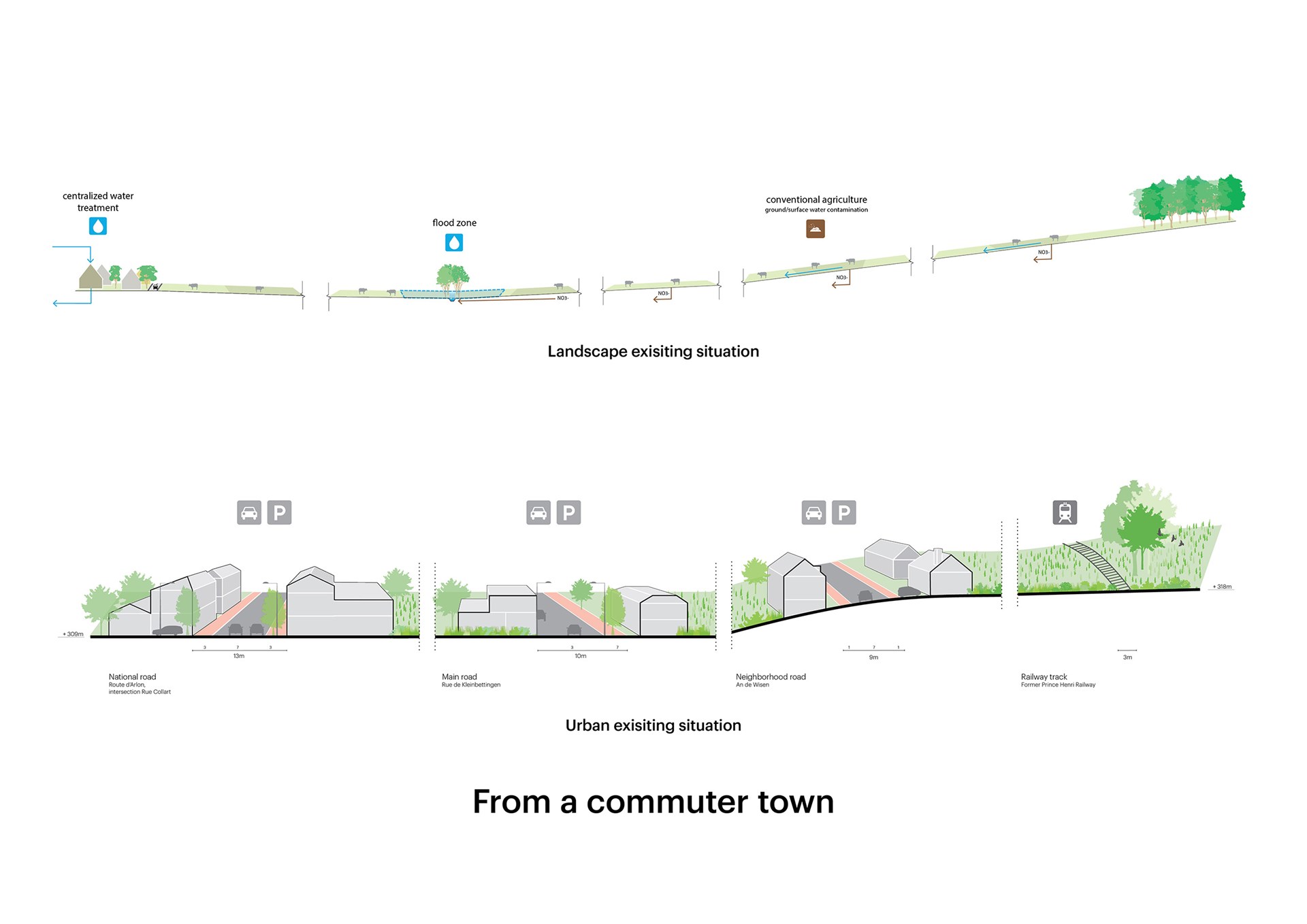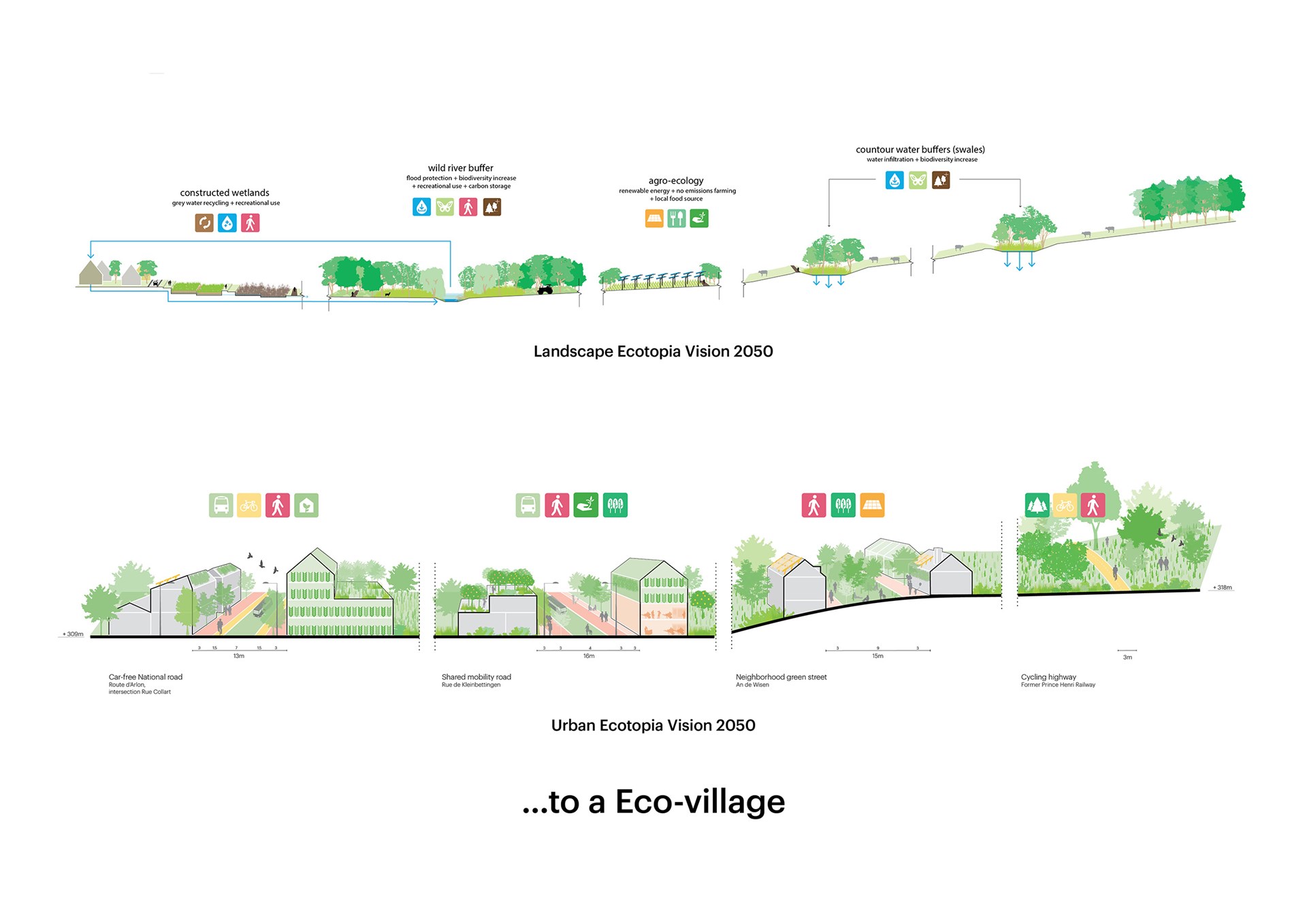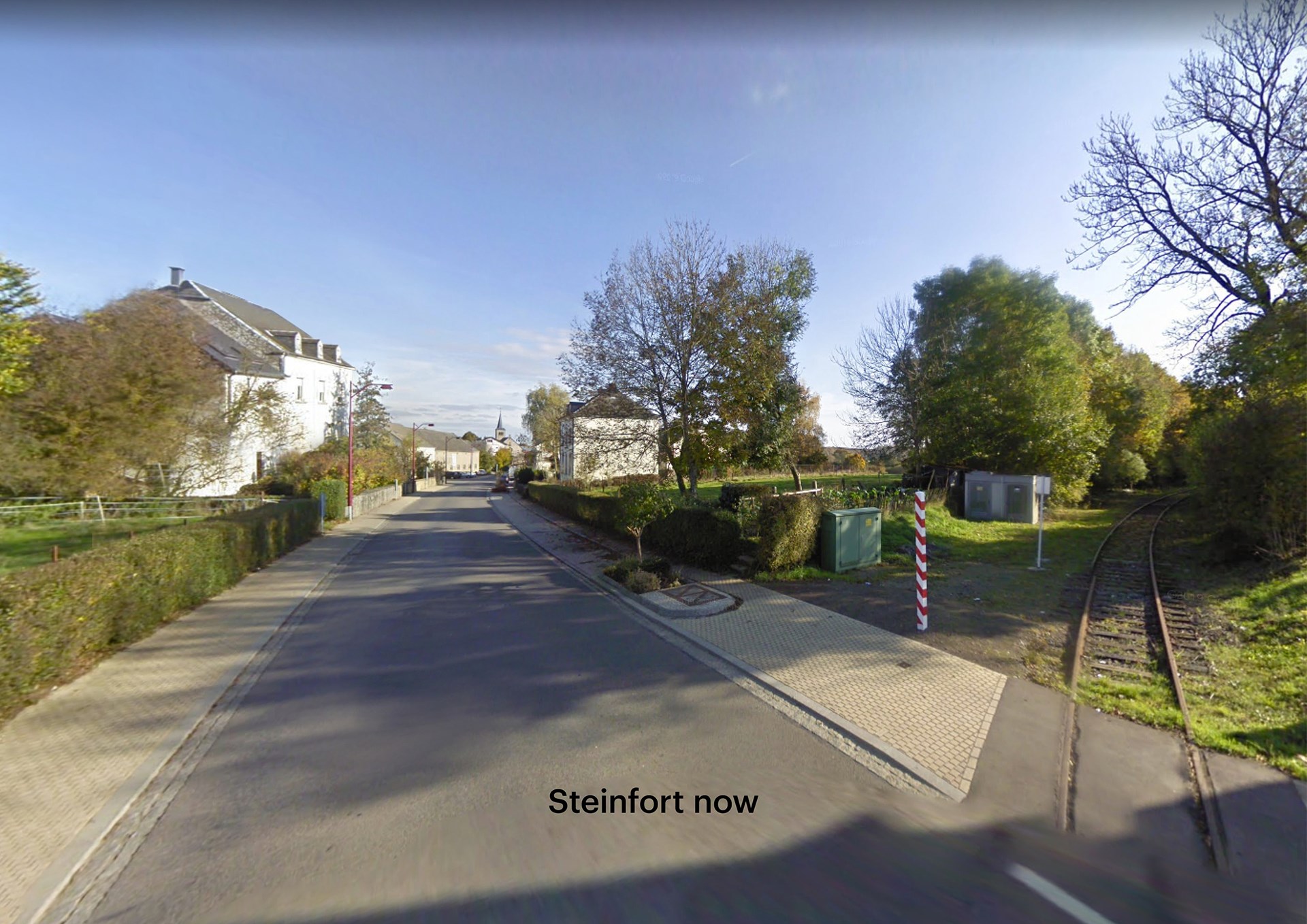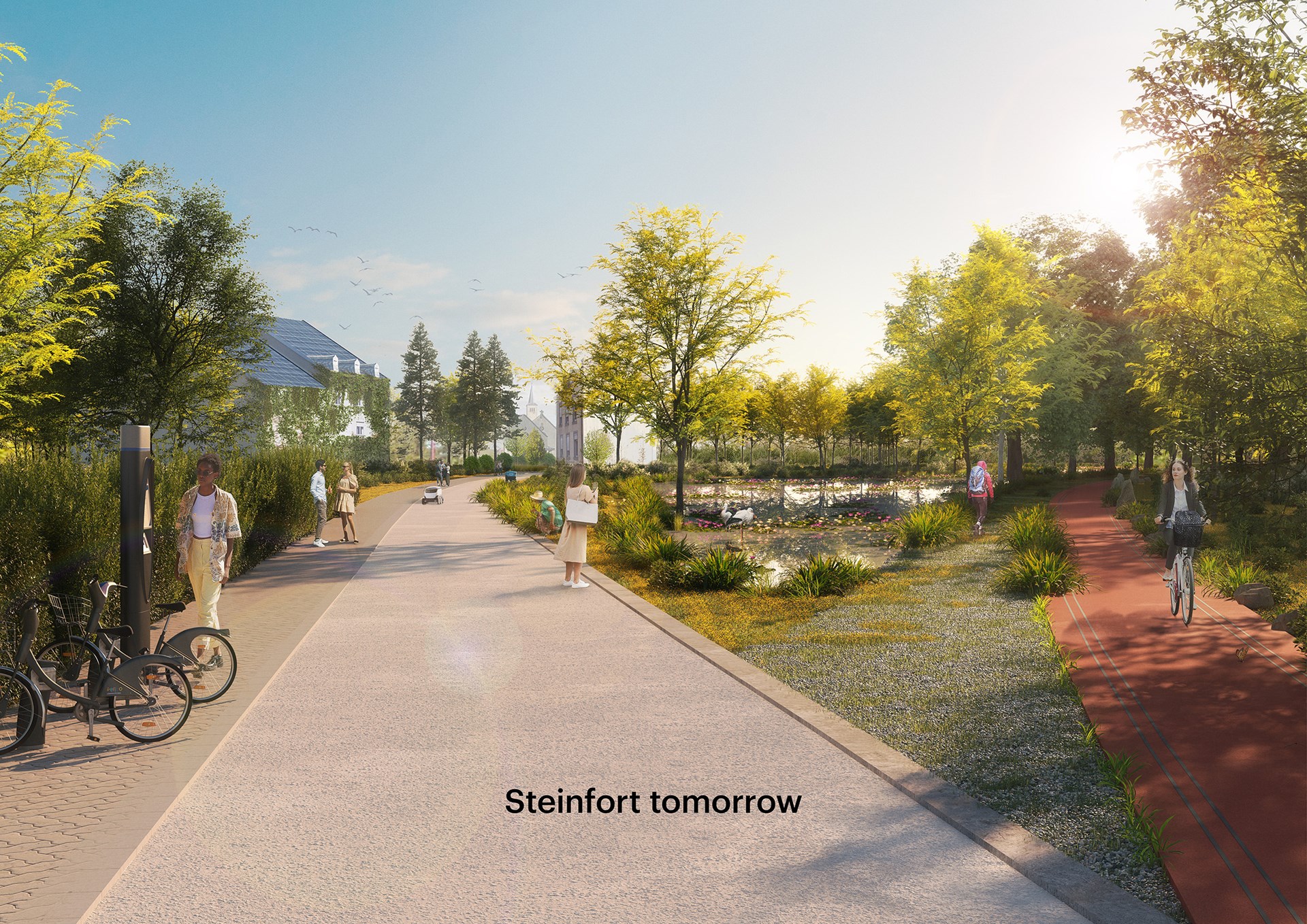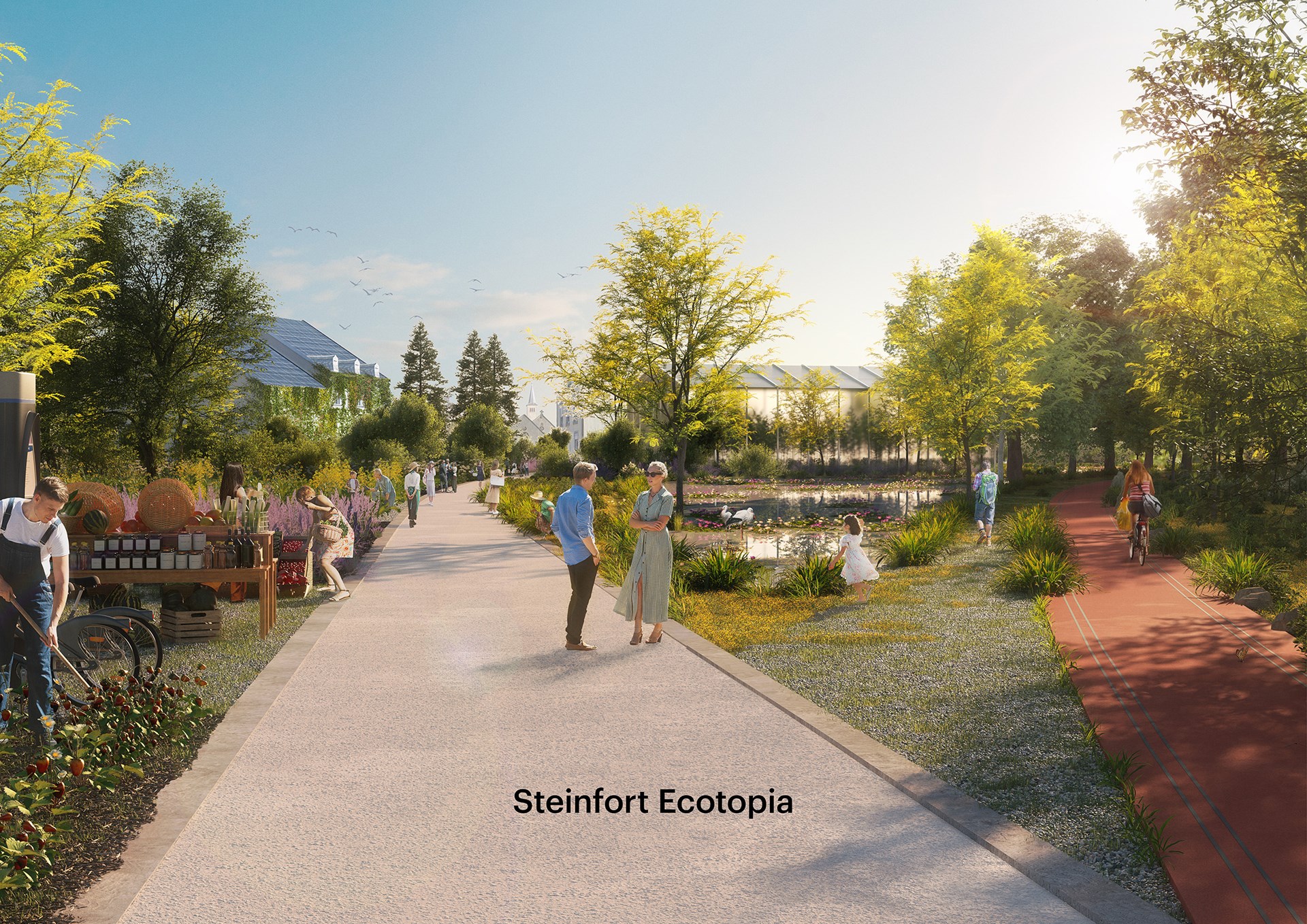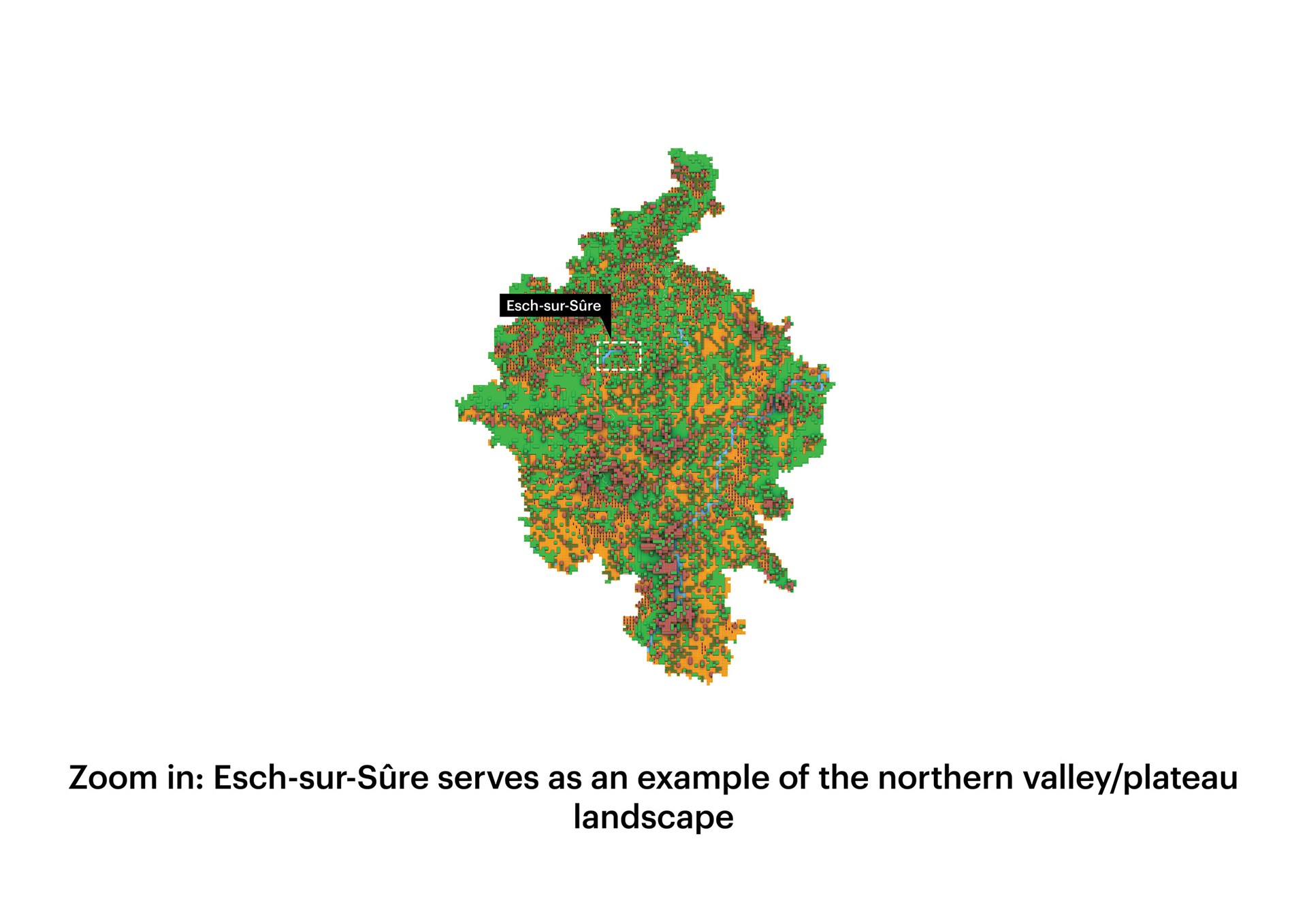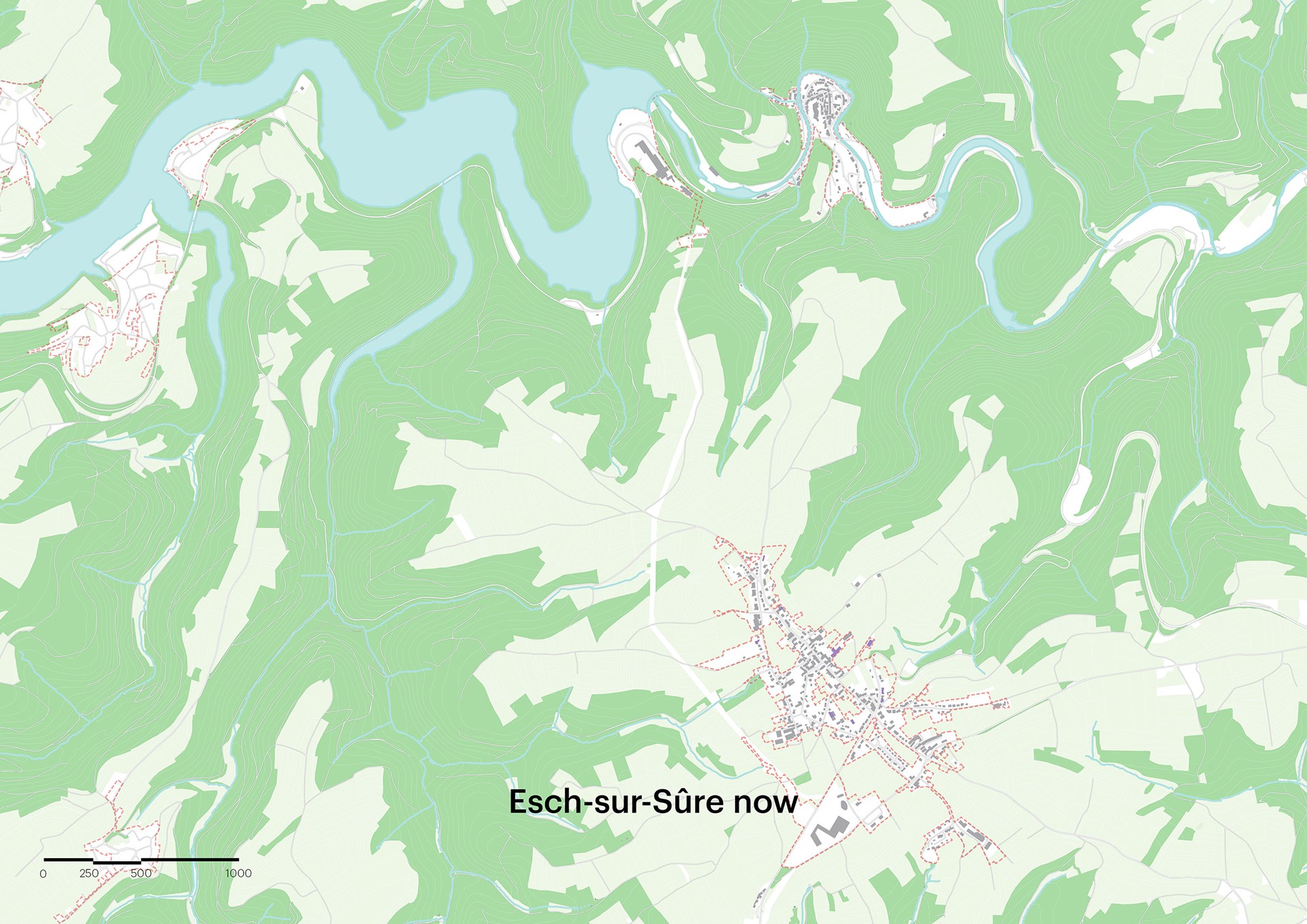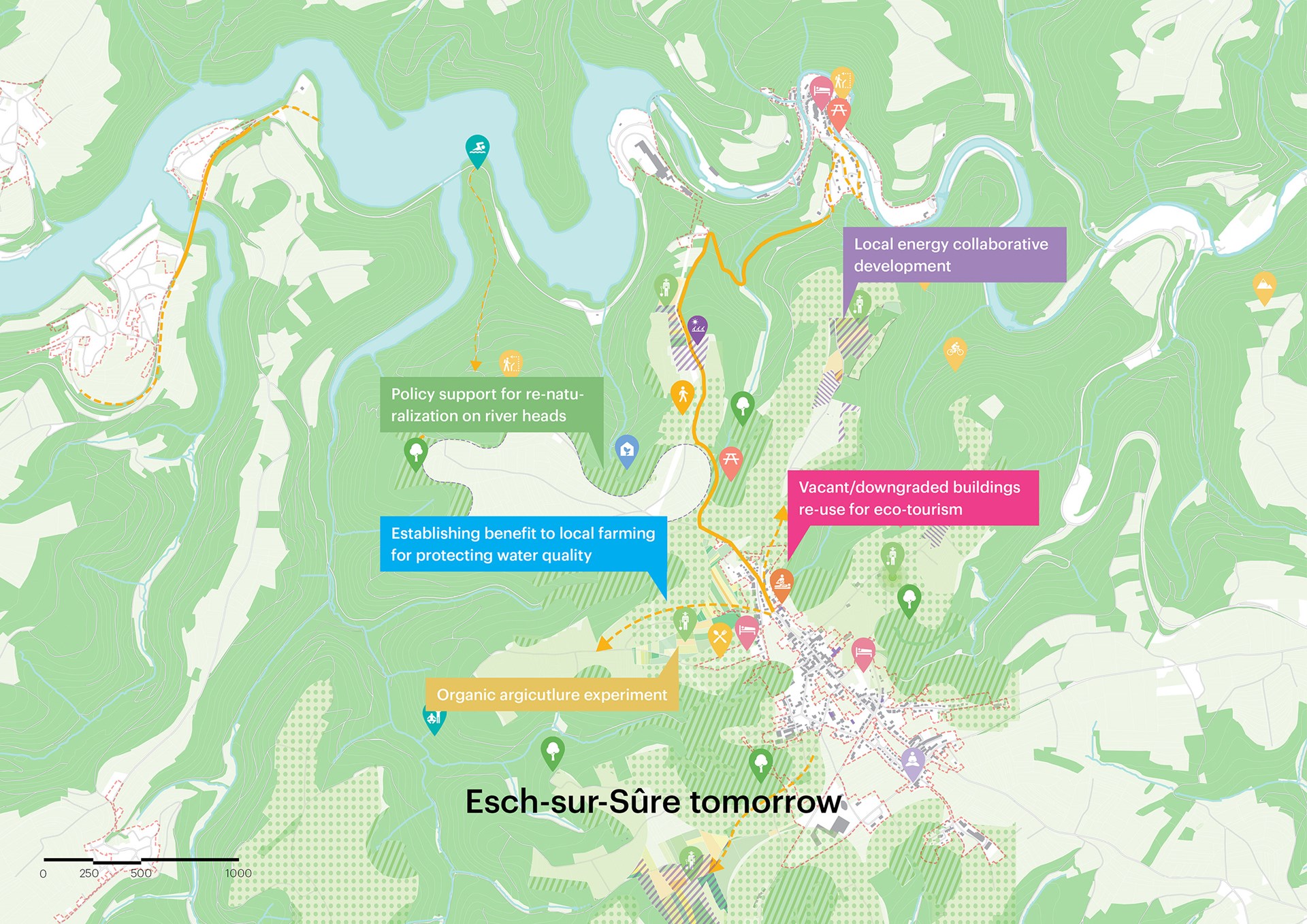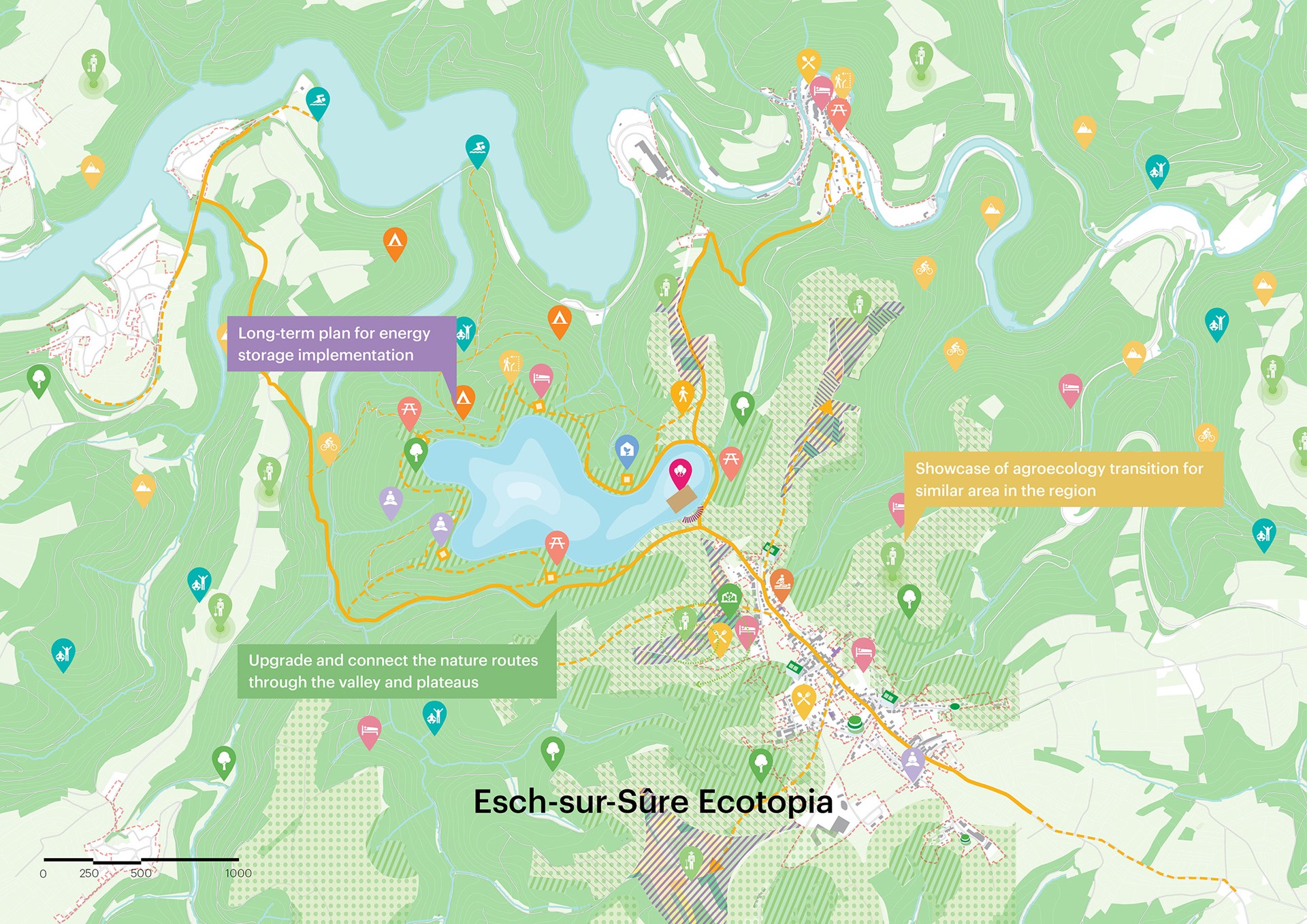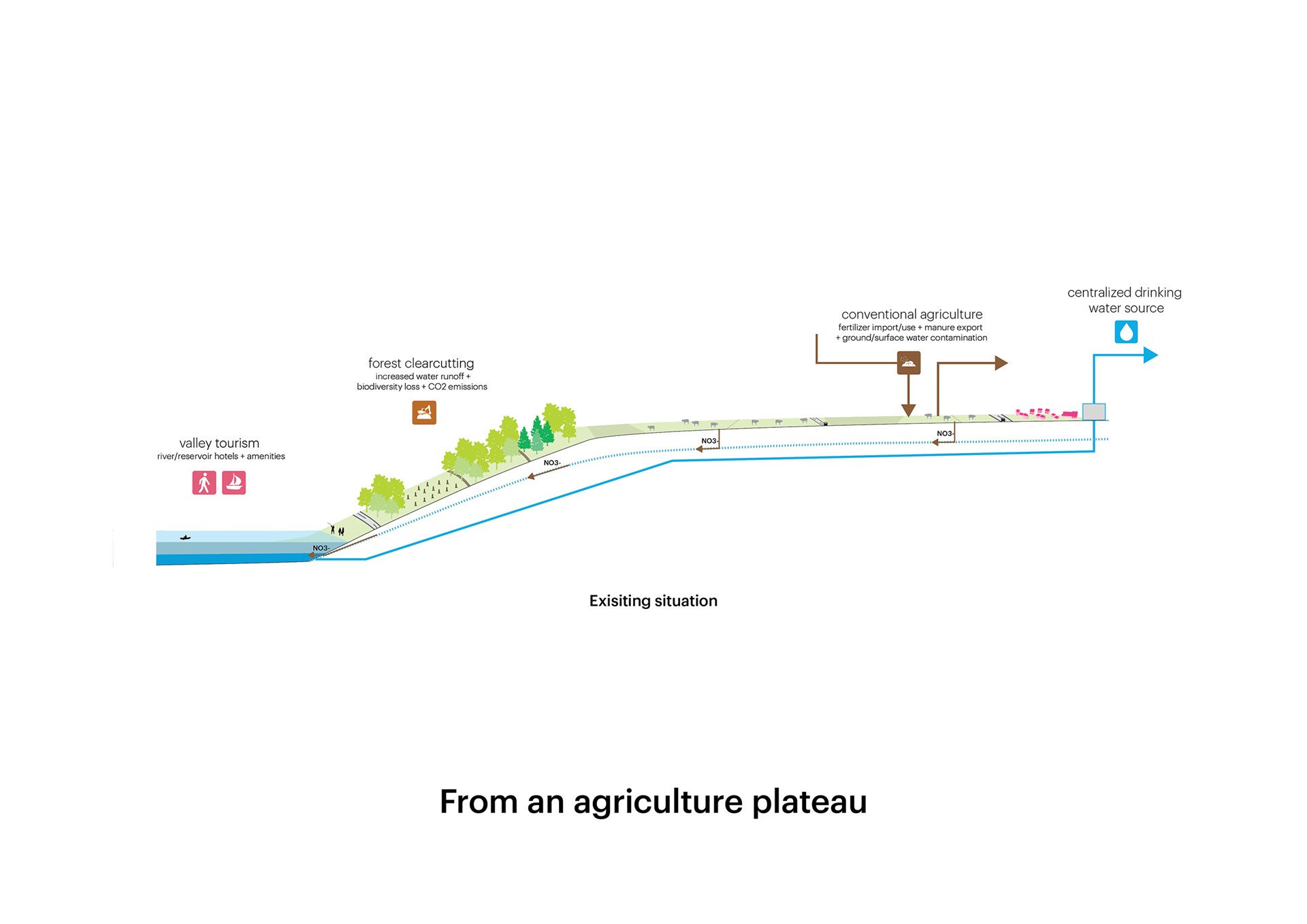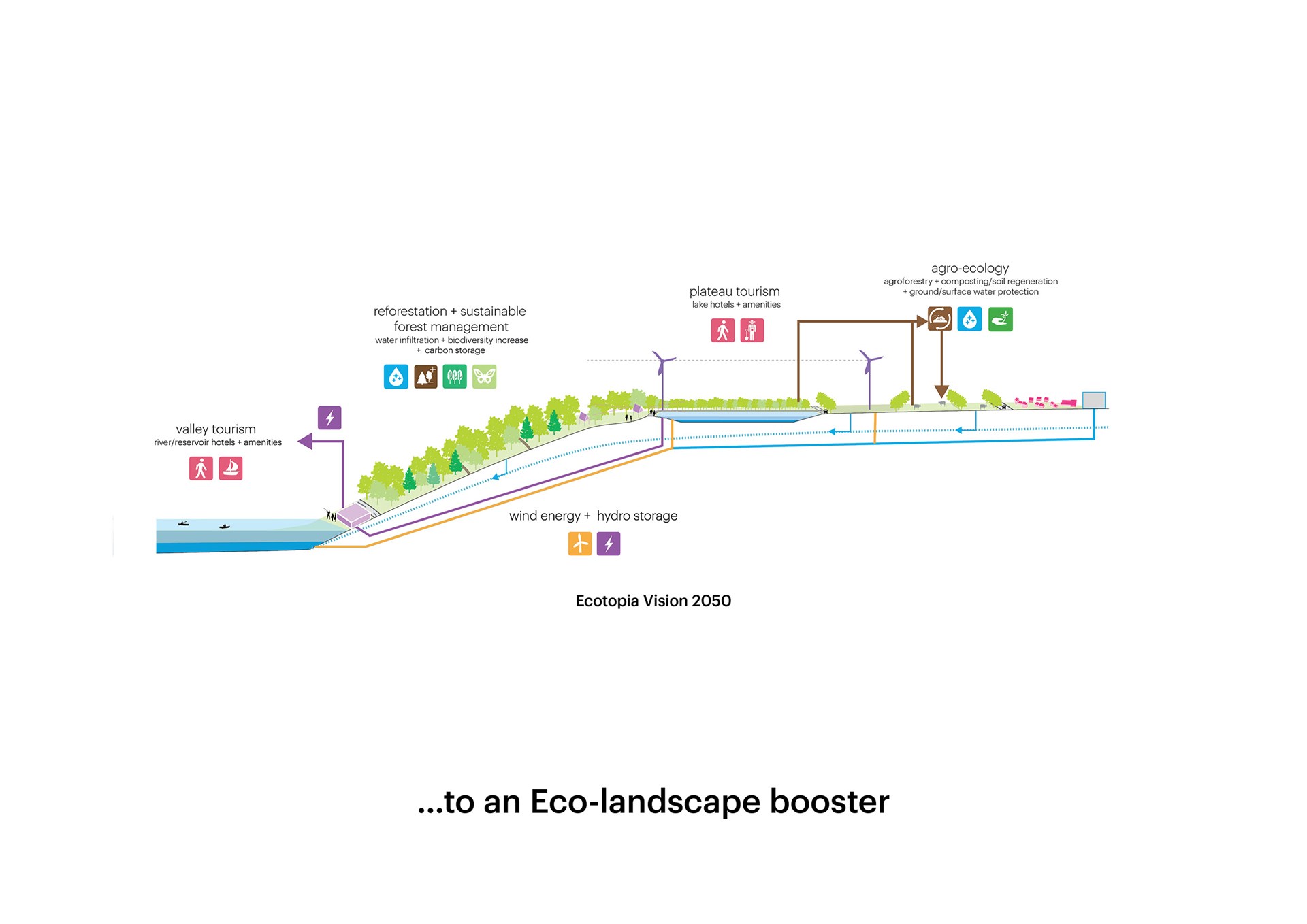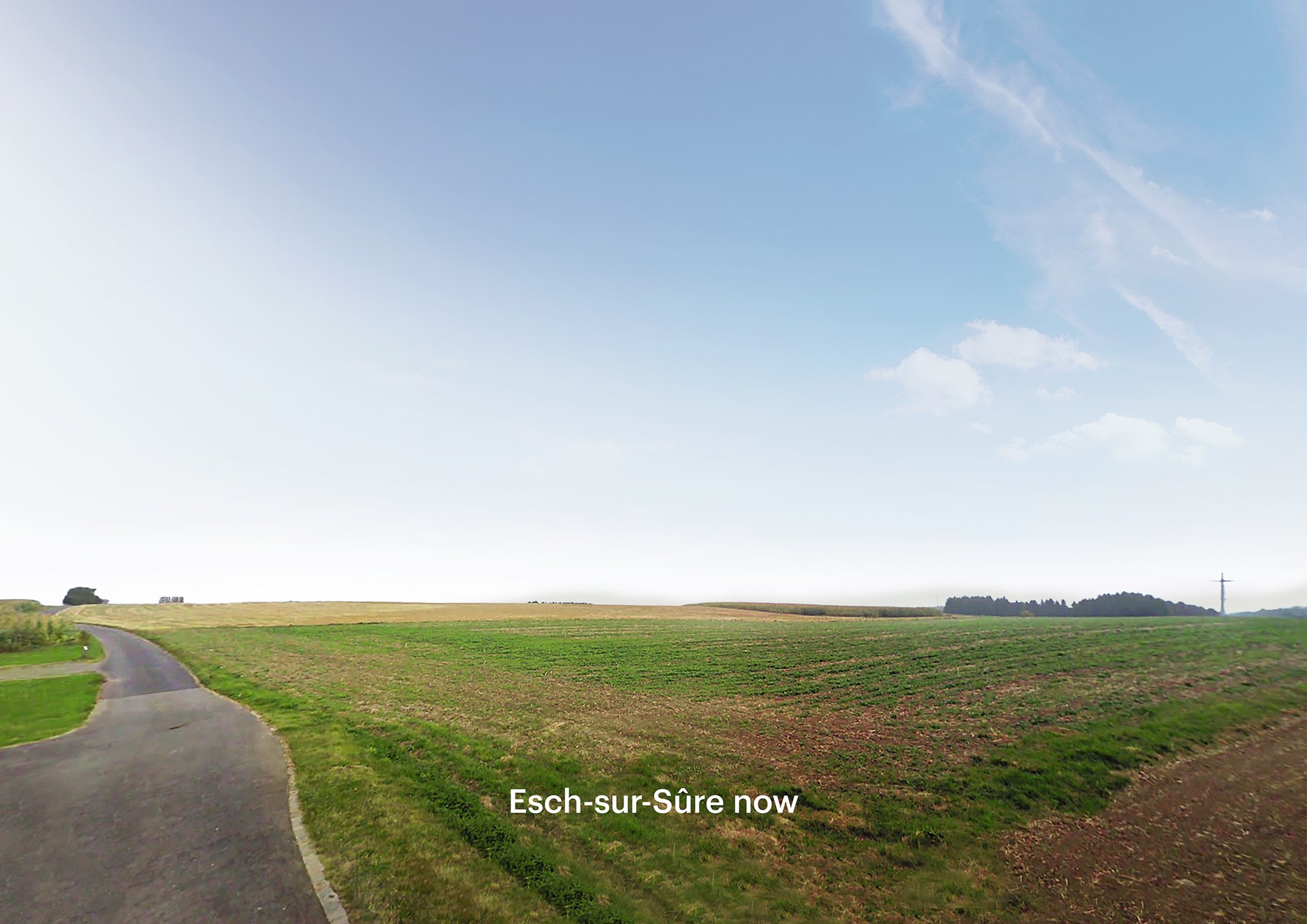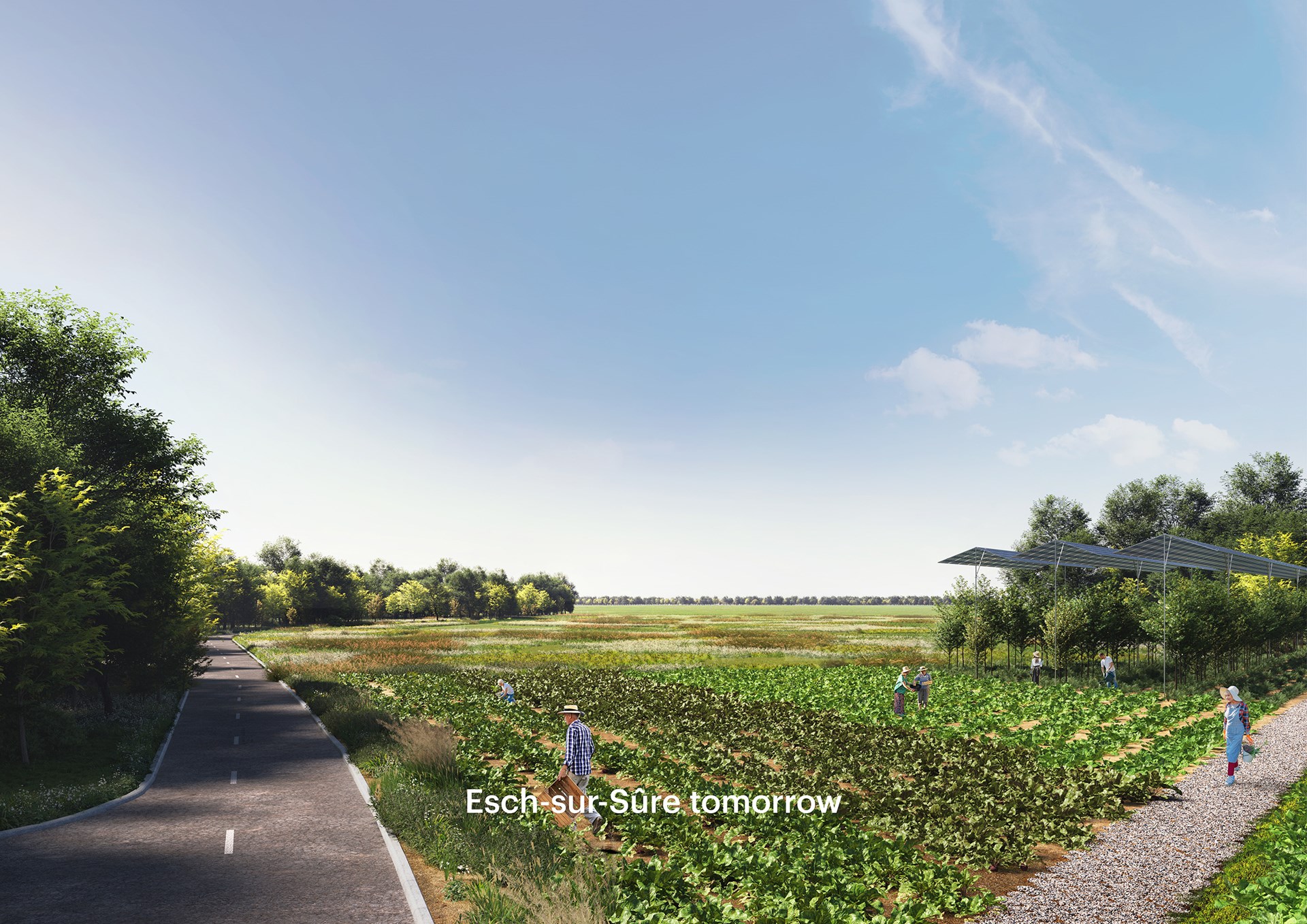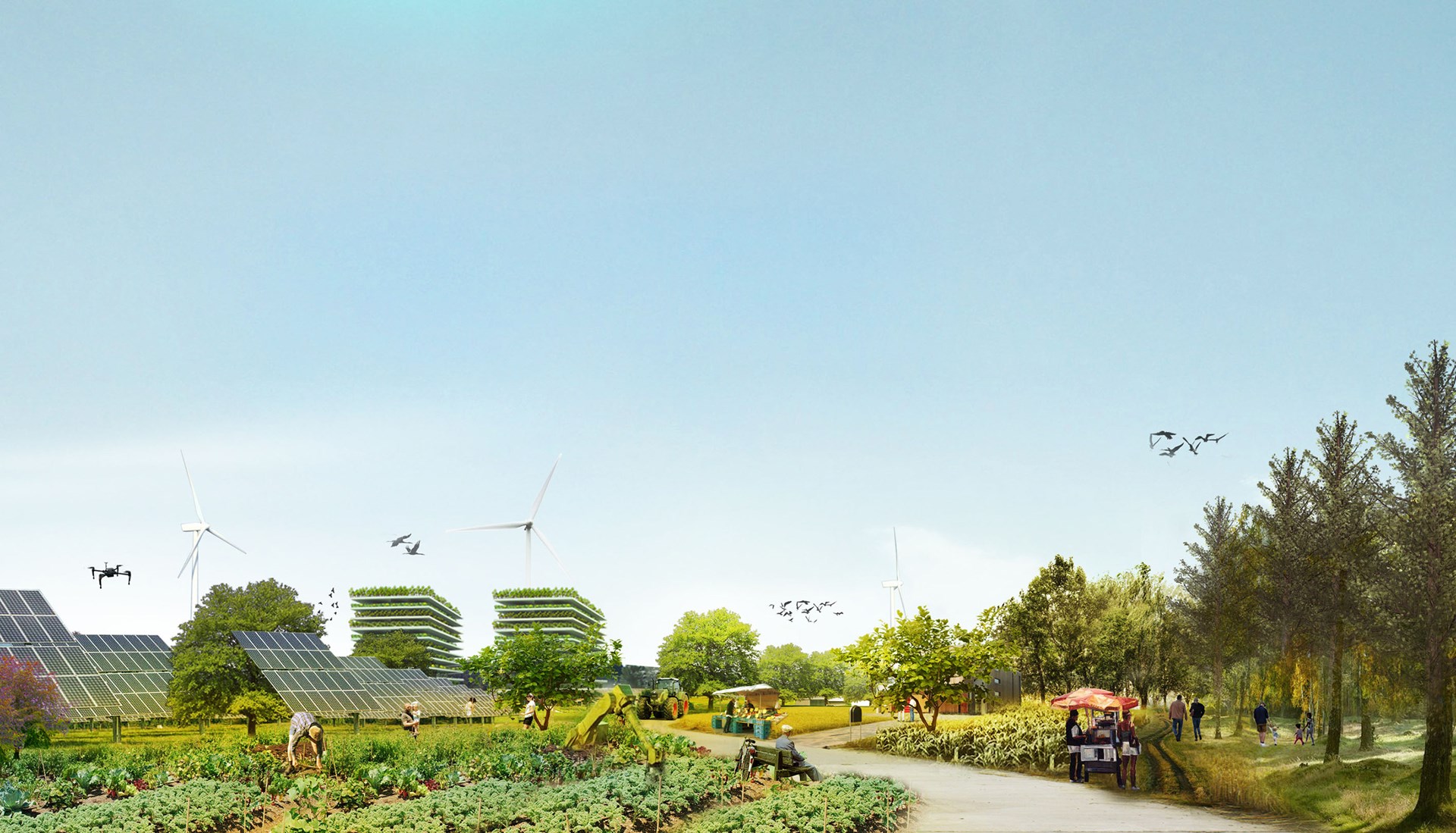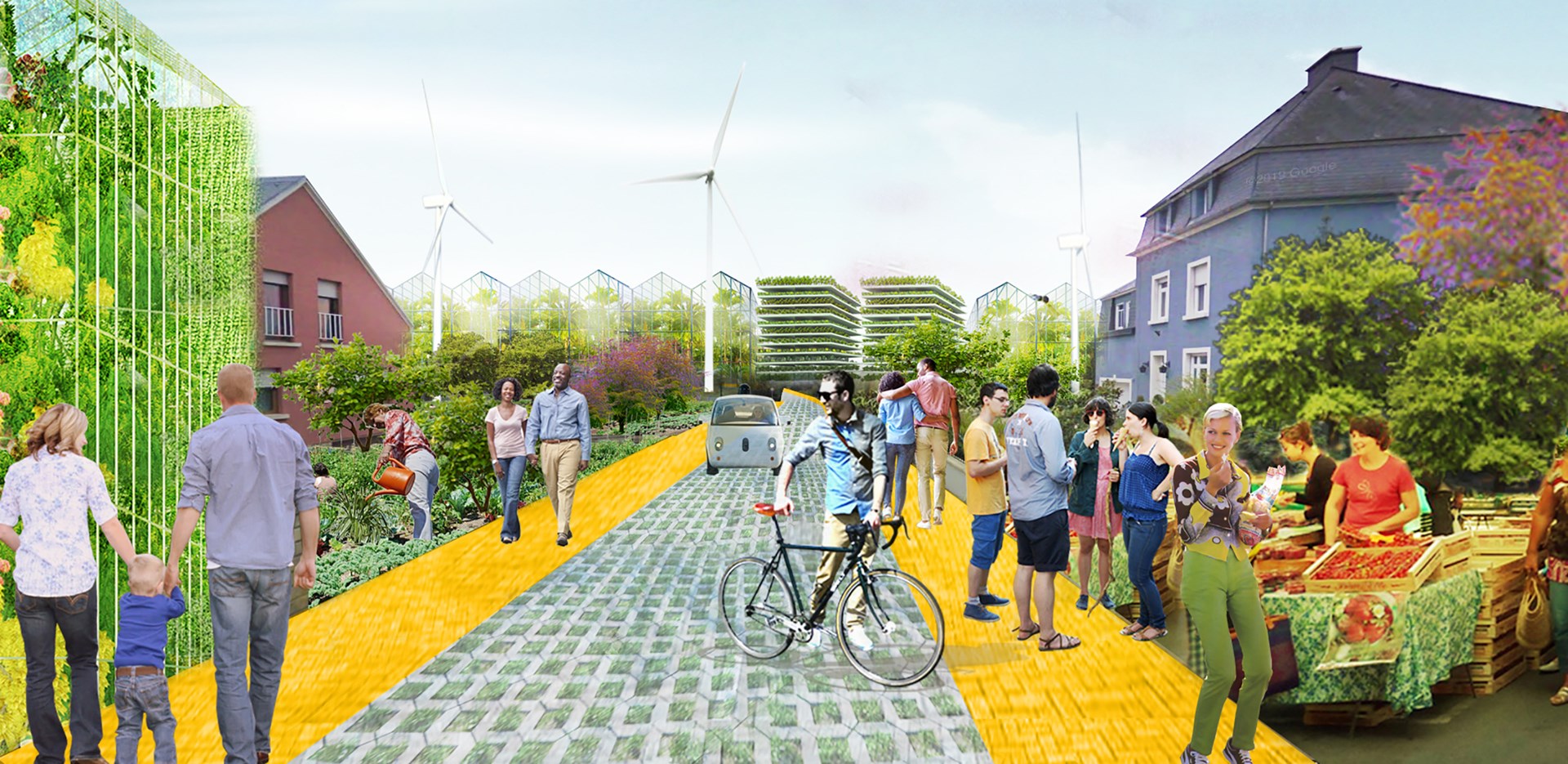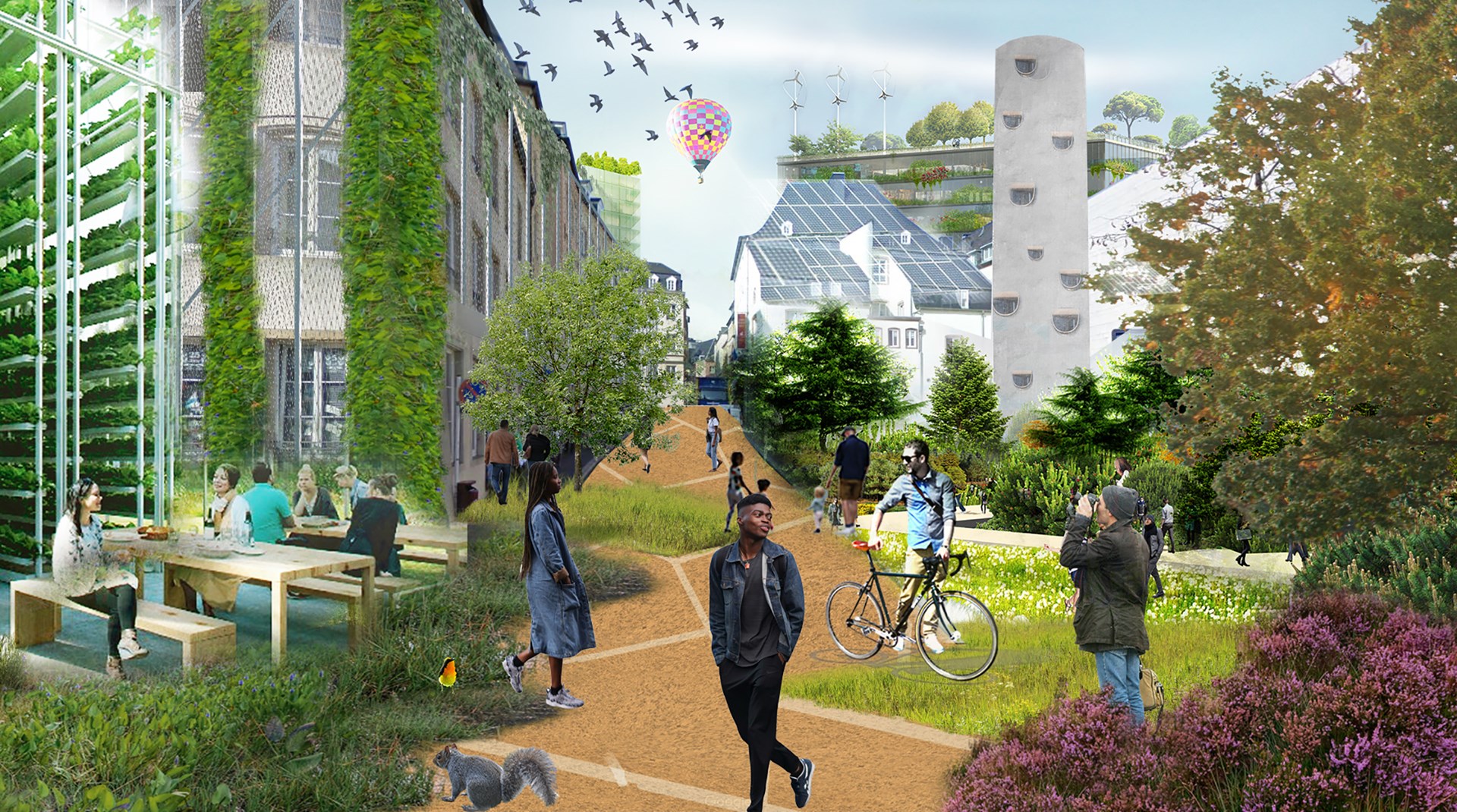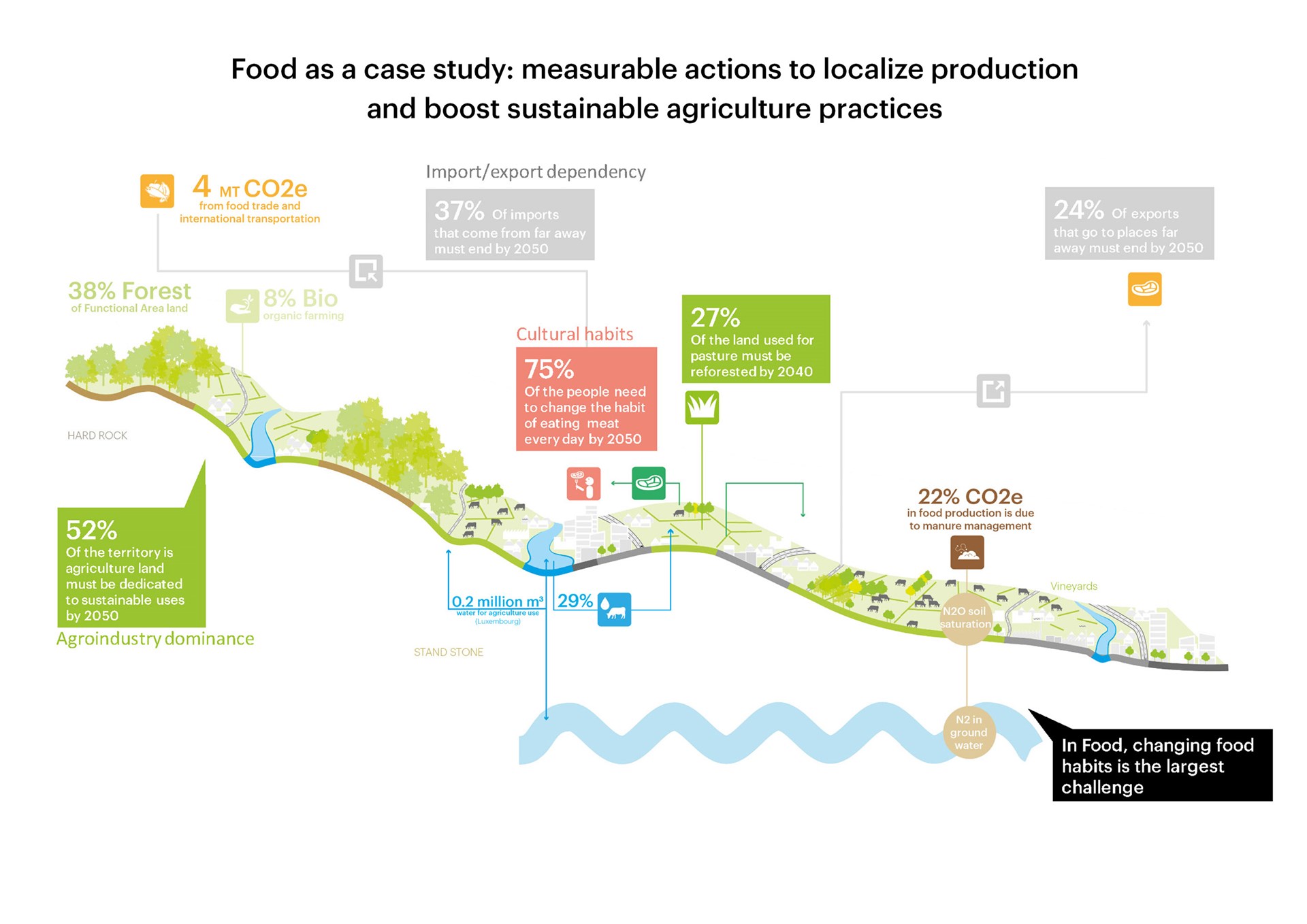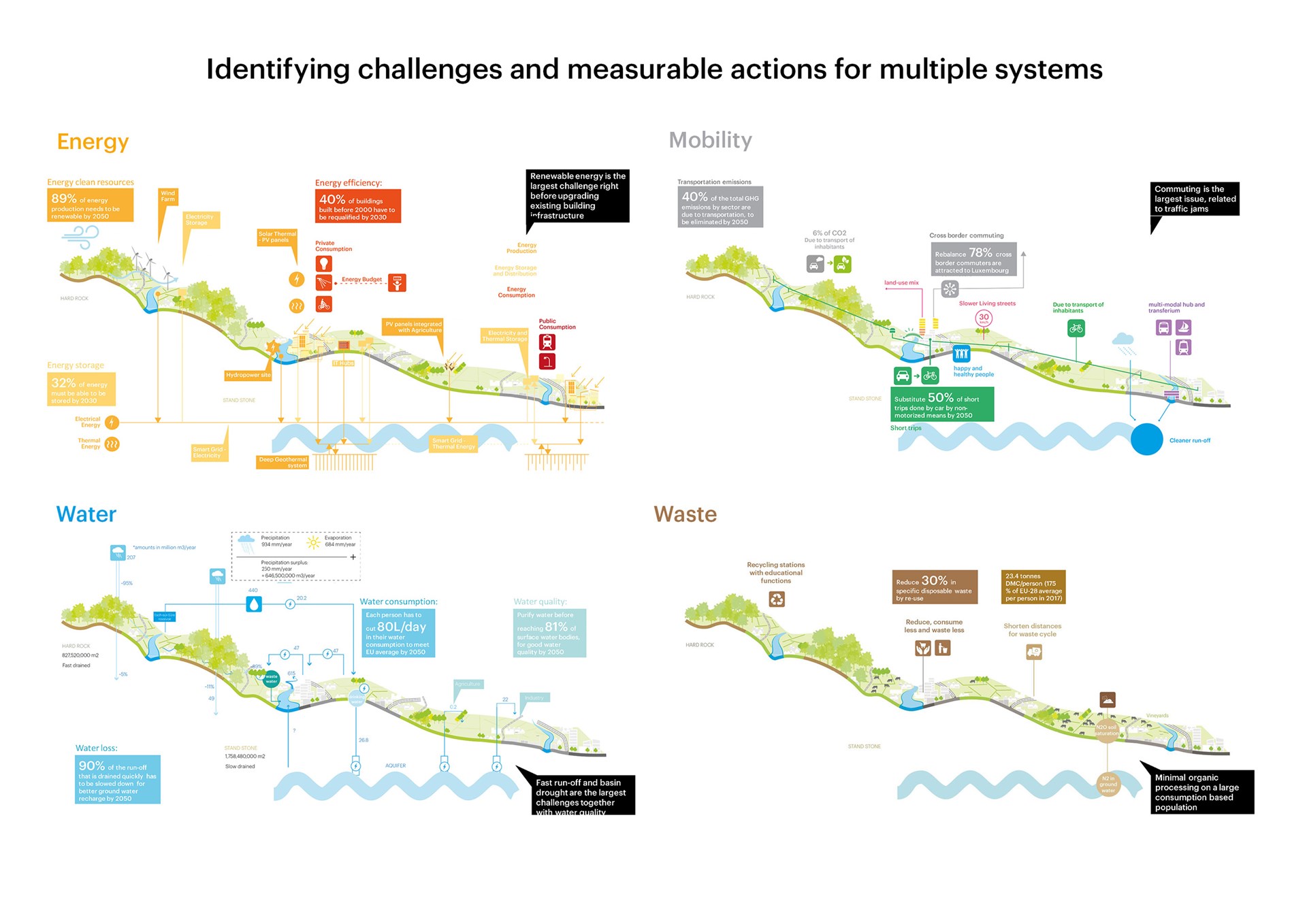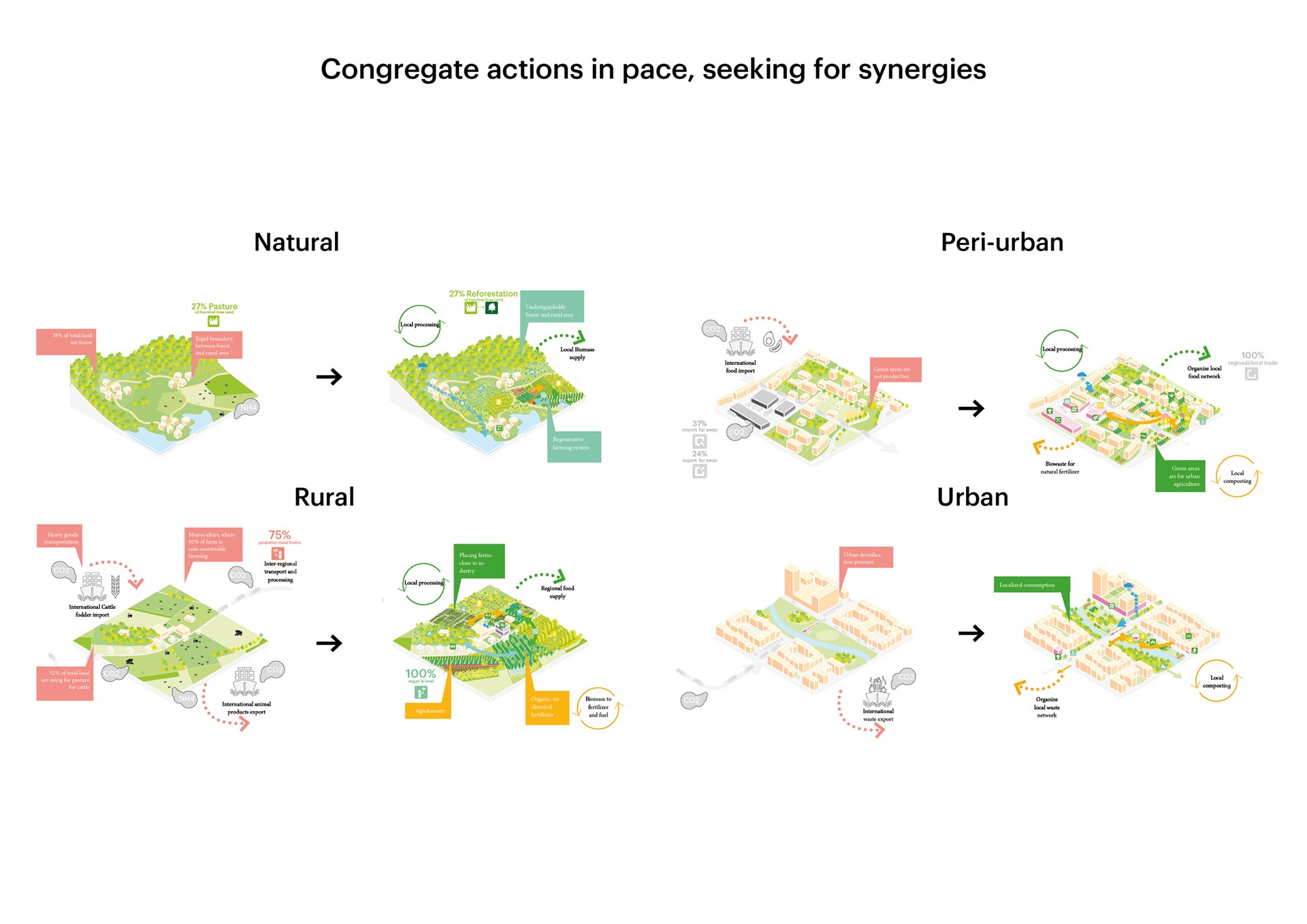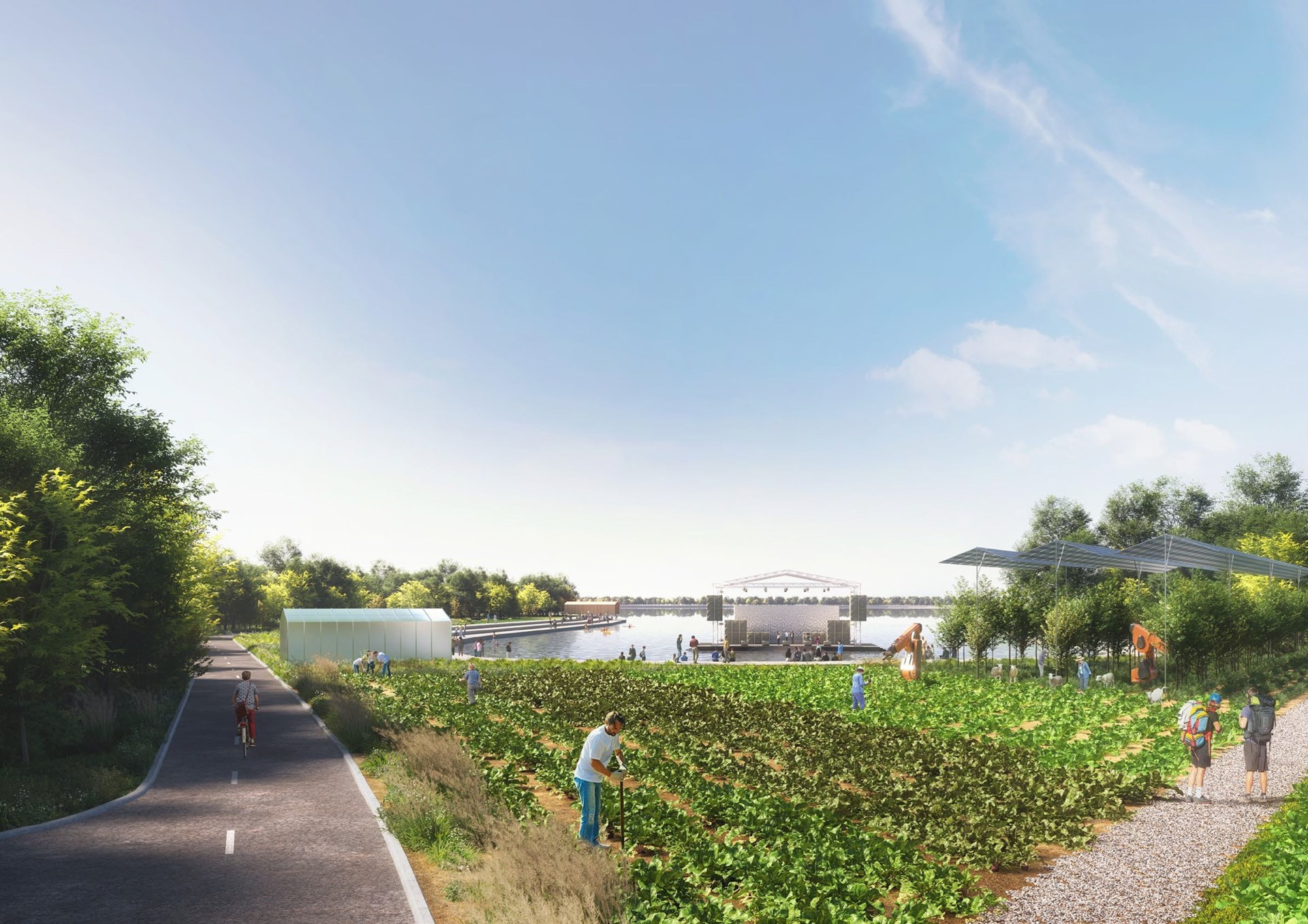 © all rights reserved