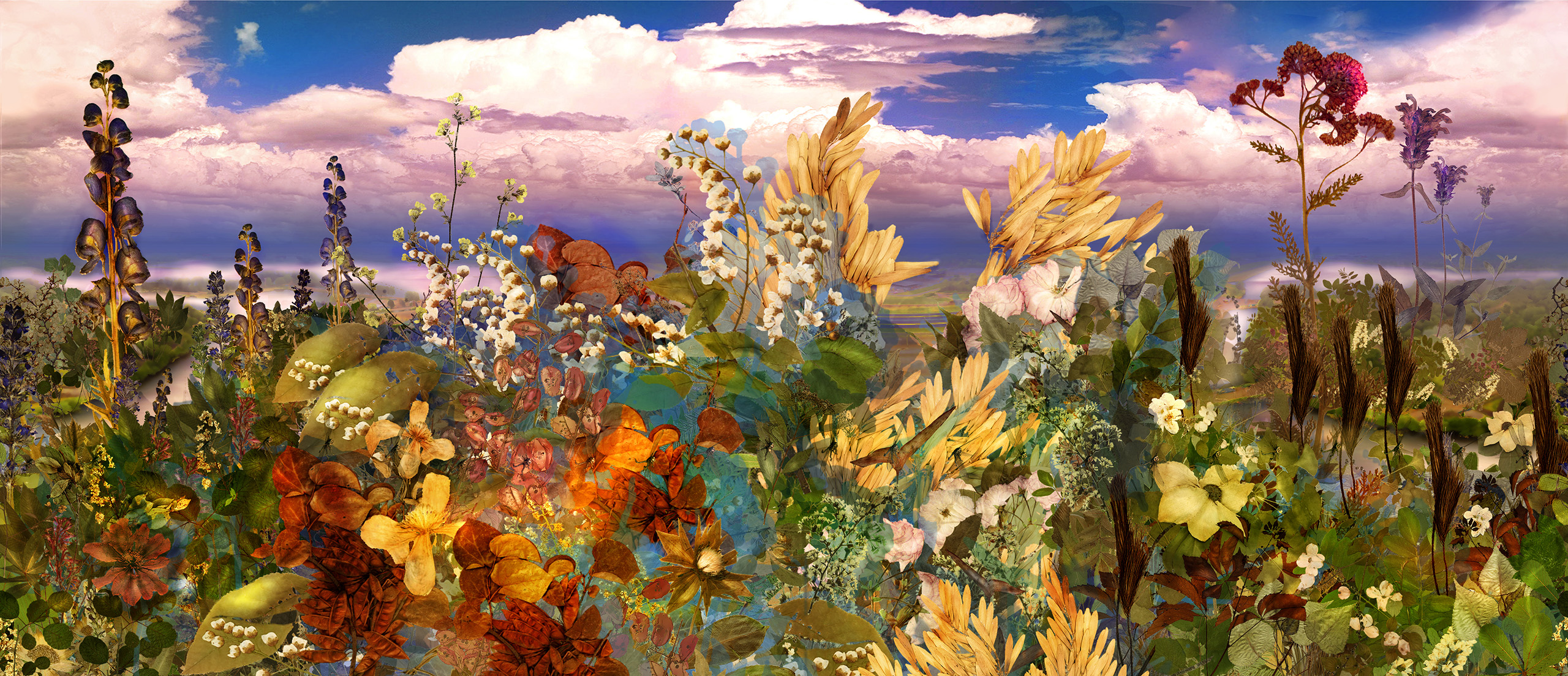 Flores Tower Façade
MVRDV designed a colourful panorama of plants and trees for the façade of the Flores Tower, working in collaboration with Arttenders and Flemish artist Alex Verhaest. The source of inspiration was the building's location, the arboretum that MVRDV designed for Floriade Expo 2022; using a digital scripting technique, this alphabetical plant and tree library was translated into an artistic composition that was printed onto the glass façade panels of the tower. For the artwork, 1,800 images from databases and university libraries were processed into a layered composition.
Location

City

Almere

Year

2020

Client

Gemeente Almere

Status

Realised
The 43.5-metre-tall Flores Tower – a design by Klunder Architecten on behalf of Dura Vermeer and Amvest – is located at the heart of the Floriade site. It displays the complete collection of trees, plants, and flowers from the World Horticultural Exposition held in Almere between April and October 2022. The artwork vertically summarises the arboretum's planting catalogue: The smaller the plant's image, the further away it is. The legend is incorporated into the plinth of the tower, with the text size and line thickness also indicating how far each plant or tree species is from the tower. In this way, the legend works as a map and reference work at the same time.
"In a competition between artists for the representation of the arboretum, Alex Verhaest came up with the idea of the summary panorama. We then systematically linked that to the arboretum", says Winy Maas, co-founder of MVRDV and also a member of the Floriade quality team. "Like librarians in the mould of a contemporary Alexander von Humboldt, we converted 1,800 species into images, a truly painstaking job. Alex's artistic signature then yields this picturesque total work of art." The work has been christened Sympoiesis, a reference to a pioneering work by American sociologist Donna Haraway in which she advocates a symbiosis between man and nature.
The Flores Tower is used as a hub during the Floriade Expo, with catering establishments, shops, and a first aid point on the ground floor, as well as a restaurant and viewing point on the top floor. After that, it will be given a second life as an apartment building with 80 rental homes, with the eye-catching panoramic work preserved. After October 2022, the surrounding site will be further developed into a green and sustainable residential area known as Hortus, following the vision for a new municipal area created by Dura Vermeer and Amvest.
© all rights reserved