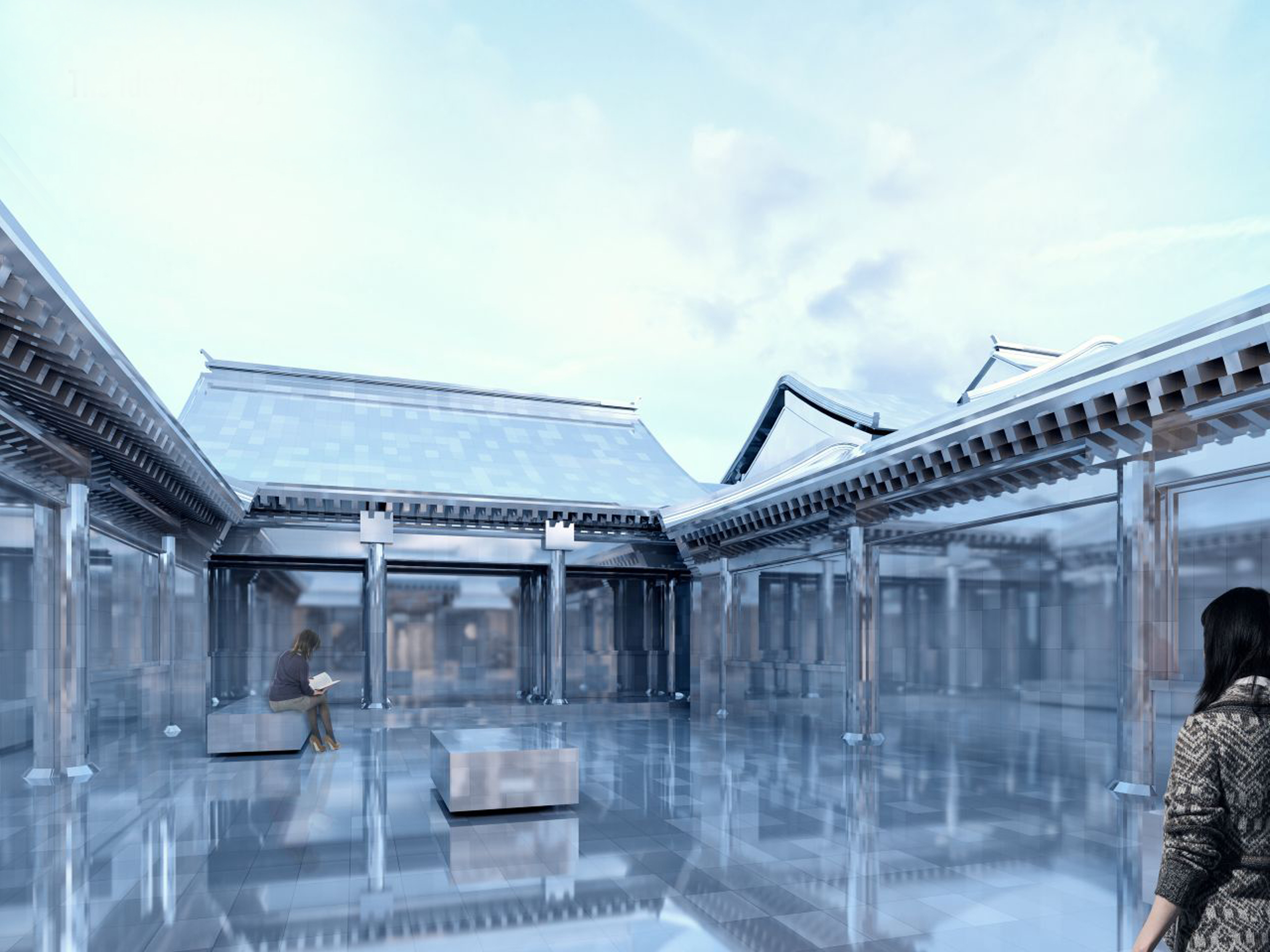 The Next Hutong
The Xianyukou Hutong, located next to Beijing's Tiananmen Square, is waiting for redevelopment. Its inhabitants have moved to other locations and it has been left almost entirely vacant. What to do with in this unusual situation? Because of the hutong's prominence in central Beijing, it is a highly visible project, and the moment when a decision is made requires a huge amount of responsibility. What should it become? The realization of another high rise area? Again, scraping away another hutong? Or something that reveres and builds upon the former life of this urban village? This is a remarkable moment to reflect on the hutong developments over the last decades, and to create a better model for the future, the next hutong.
Location

City

Beijing

Year

2014

Surface

3400 m²

Client

Beijing Oriental Culture Assets Operation Corp., Beijing Center for the Arts

Status

Design

Programmes

Themes
For centuries Hutongs have been the standard form of settlement for Chinese populations that moved from the countryside to the growing cities. The settlement combines the life values and organizational model of classic rural villages at high urban densities: three to four buildings around a courtyard housed bigger families together. Surrounded by walls, the Hutong guaranteed the classical intimacy of the family life within denser circumstances. It combined privacy with density and flexibility with organization. From its origins to today, hutongs evolved according to changing demands over time. In this era of ever further acceleration of globalisation and urban development, what are the new challenges and new opportunities for the hutong? And how can they be answered, to be able to evolve and adapt this organically grown urban fabric to current and future needs?
Several spatial tests have been imagined, each exploring a specific potential. Can we imagine combining the qualities of these individual, extreme hypotheses, so as to create a hutong that is at once monumental, dense, green, mixed and individual? In addition to the existing layout, a series of projects and interpretations can be imagined that make this development possible in a phased manner. From luxury homes to affordable apartments, and from houses for the elderly to those of the young. Whether azalea or bamboo gardens, filling both dense and spacious plots. Both commercial and residential plots, all made by different future owners and architects, next to one another. The proposal creates a sort of building exposition where different projects, interventions, interpretations and strategies can be tested and displayed, thus testing and displaying the possible future development of 'the next hutong'.

The development of the Xianyukou hutong has been delayed in comparison to other surrounding areas, which creates an enormous potential for the area. Its proximity to Tiananmen Square makes it highly significant.
It demands a cultural, even political viewpoint on its development, which bridges the future with the past. No masterplan or grand design, but a strategy for development. What could be the principles for the rehabilitation process of Xianyoukou Hutong? What direction should be taken?

This development strategy can be implemented in a gradual manner. Step by step it can be realized, starting from a small courtyard, to plot-based interventions, gradually transforming and upgrading the area. By providing basic infrastructure and communal facilities, the government can play an important role in promoting further development. Private investors will bring diversity and a creative atmosphere to the area. A never ending process that is flexible for future demands.
© all rights reserved