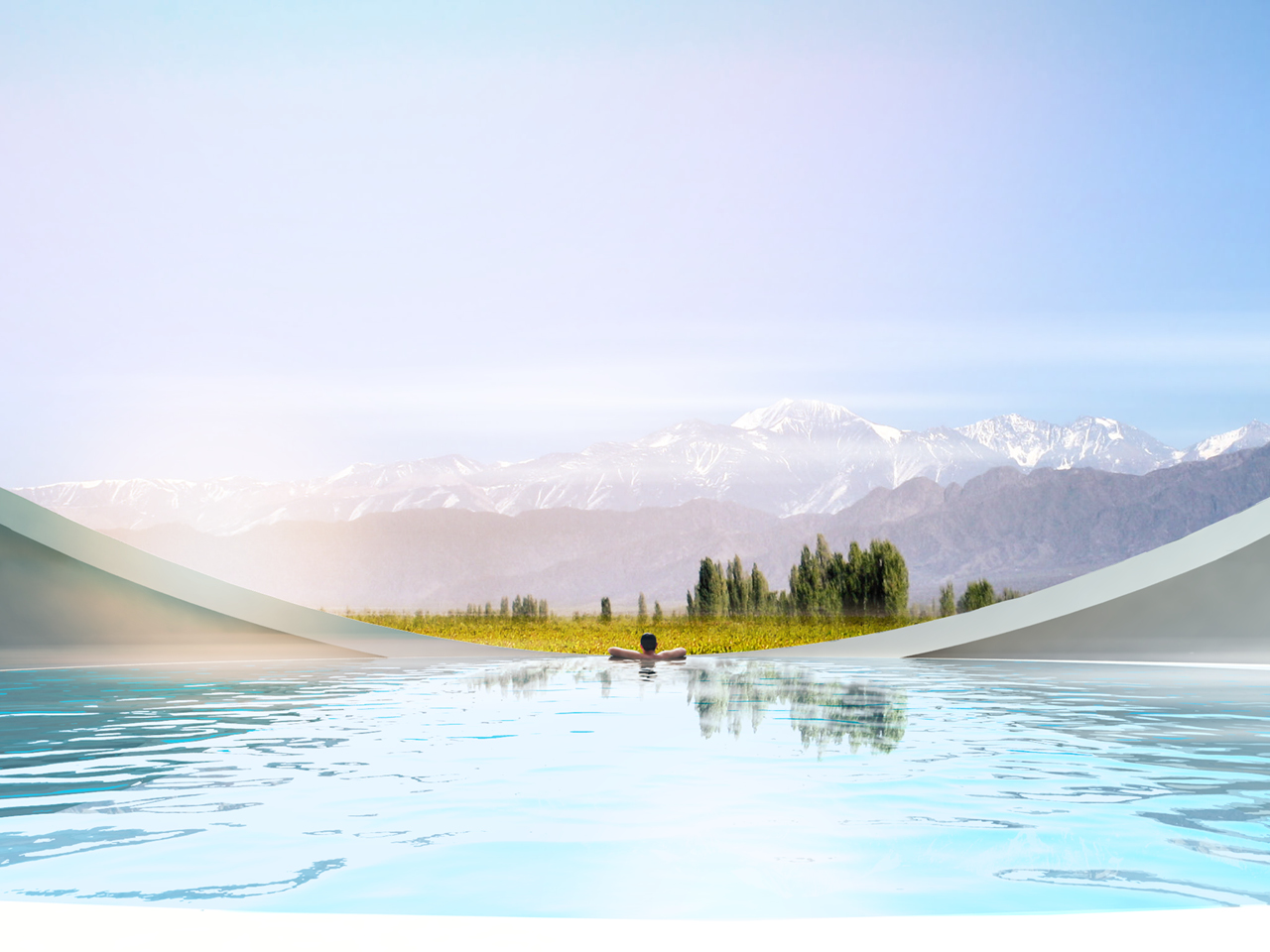 Dragonback Vineyard
Santa Maria de los Andes is an exclusive community of private vineyards tailored to wine lovers who want to enjoy the luxuries of the vineyard lifestyle with an environment surrounded by high-end amenities. MVRDV's proposal responds to the need for an iconic building which eschews clichéd styles, a building which is habitable and rests within the vast landscape, but also stands out as an advertisement for the winery and catches the eye and holds it.
Location

City

Mendoza

Year

2013

Surface

2070000 m²

Client

Youngwoo & Associates, LLC, New York, US

Status

Design

Programmes

Themes
The property's soil quality and water access can support a premium winery, and the client also intends to integrate a boutique hotel and branded residences to take advantage of the stunning scenery of the Andes Mountains surrounding the valley.

MVRDV's 207 ha estate-masterplan, winery and 17-room boutique hotel with amenities proposal responds to the need for an iconic building; the winery and hotel take the form of two half spheres, corresponding to one another while providing pure, geometrical forms which stand out from the rustic buildings which predominate in the area.








The hotel component is upturned, creating a bowl which catches the sun and holds a swimming pool in its centre. The bowl dips to reveal the stunning views of the landscape that surround the vineyards.

The winery itself forms the missing part of the sphere, turned upside down and creating a unique, shaded space with programmatic volumes housed beneath it.

This dome is perforated to allow some sunlight in, and the semi-sphere is buried into the ground to create a slanted barrel vault in the cool, moist conditions required for oenological storage.




The masterplan for the area takes into account the needs of the various programs and functions on the site, which include the terroir, or vineyards themselves, the boutique hotel, wine tasting facilities and a restaurant, stables and riding trails, other leisure amenities, the wine production facilities and back of house and delivery functions.

Working within the landscape and using existing the existing topography and water reservoirs as features, the masterplan enhances the possibilities of the site's phased development.
© all rights reserved