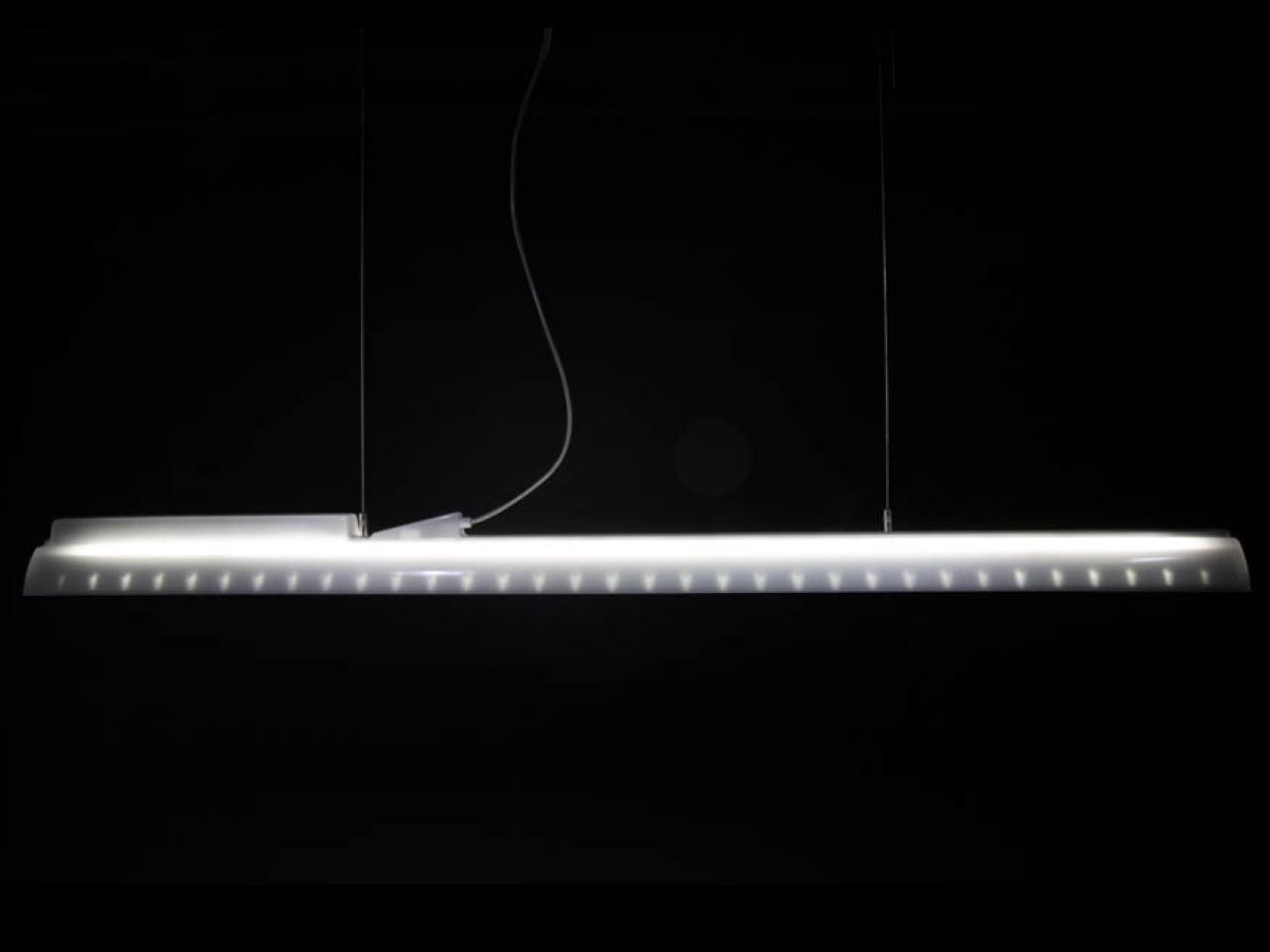 Myst Light Fixture
The Myst light fixture is an an important part of MVRDV's history. The fixture was designed in 1996 for the lighting of Villa VPRO in Hilversum, in collaboration with Robin Hood Products.
To compliment the material transparency of Villa VPRO, the characteristic 'hood' of the fixture is drawn like a transparent 'skin' over its parts, providing a soft, diffuse uplighting effect as well as office grade downlighting. The light, designed as an antidote to traditional office strip lighting, was MVRDV's first foray into the product design.
Myst is the redesign of the VPRO high frequency light fixture and is fitted with a 16 mm diameter T5 neon tube. Myst is more slender, compact, workplace- and user-friendly, and easier to install than its predecessor. It has kept its characteristic form, quality and attractive price.
The hood of Myst is comprised of a translucent acrylic material (PMMA) with a light transmission of 68% - or – a transparent acrylic material (PMMA), creating indirect lighting. The fixture is available in two lengths. For 28W or 54W fluorescent tubes and for 35W, 49W or 80W fluorescent tubes. Myst can be supplied with a dimmer and/or daylight-dependent regulation.

Technical Specifications

Width : 103 mm

Height : 96 mm (28W and 54W) 91 mm (35W, 49W and 80W)

Length : 1180 mm (28W and 54W) 1480 mm (35W, 49W and 80W)

Website Robin Hood Produkties http://www.robinhoodprodukties.nl
© all rights reserved