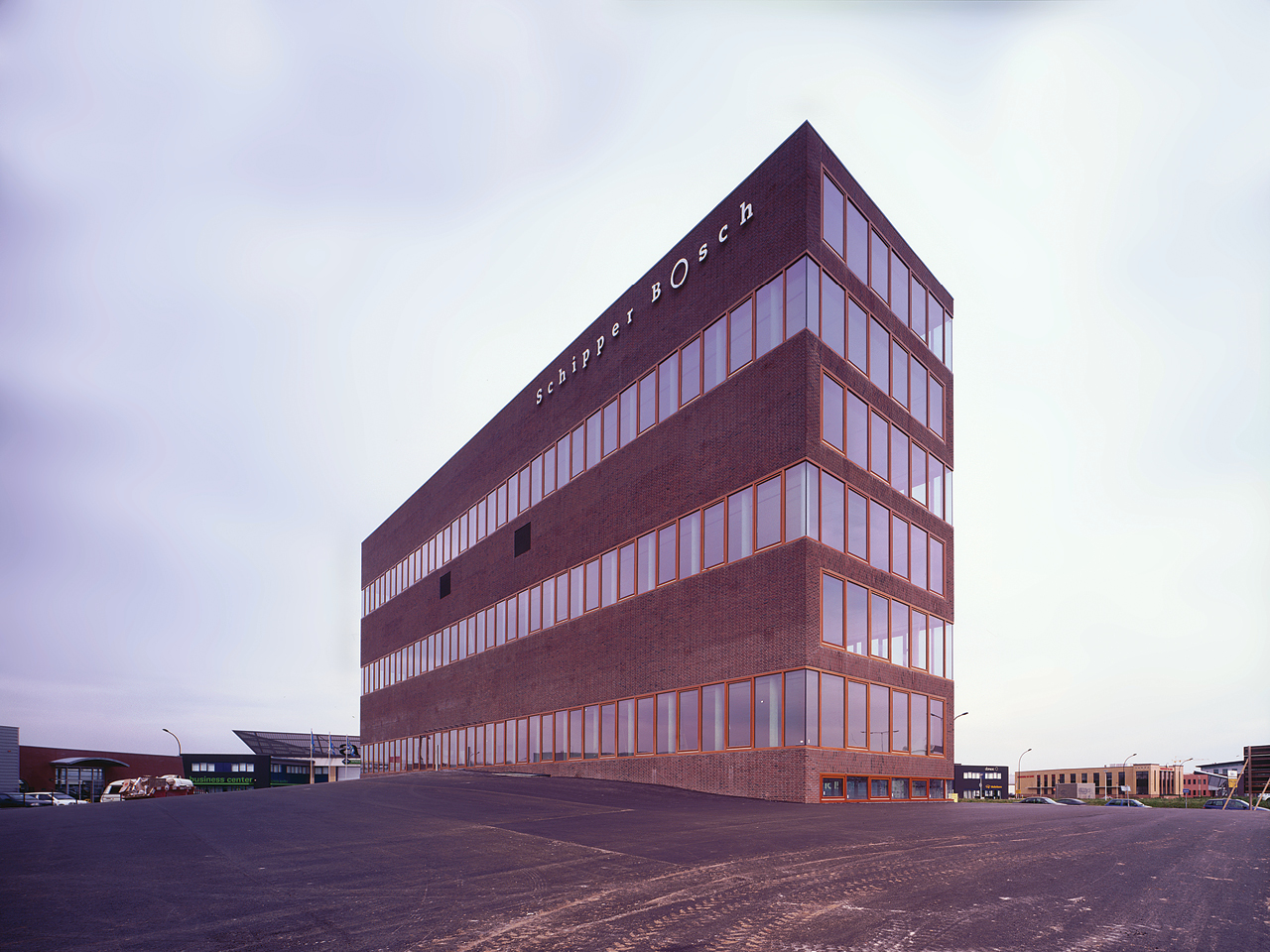 Calveen
A pre-requisite of this office design was the ability to be rented seperately to two tennants, including seperate entrances. By dropping the asphalt parking area on the east façade and raising it on the west, two separate entrances from ground level are created. By mirroring the plan on each level, a trademark zigzag section is created which visually emphasises double orientation of the building, and maintains privacy for its two tennants.
Location

City

Amersfoort

Year

1999

Surface

4000 m²

Client

Schipper Bosch Projectontwikkeling, Amersfoort, NL

Status

Realised

Programmes

Themes
On the fringe of a provincial town, next to a highway, MVRDV was asked to design an office building with typical floor plans: double sided corridors in an 18 meter slab. Through careful analysis and planning, the requirements were "squeezed" into a 10,5 meter-wide single sided corridor, increasing the building's height, visibility and attractiveness.
This new "typical plan" consists of a side corridor of 1.5 meters along one closed façade and an office zone along the floor-to-ceiling glass façade on the other side of the building.

By mirroring the plan on each level in the east-west orientation, a zigzag section is created, which gives the building its trademark identity.
The squeezing act increases the exterior space for parking. A pre-requisite of the design was independent access via the lowest two levels, which would allow the building to have two fronts and be rented out to two seperate tennants.

By dropping the asphalt parking lot on the east façade, and raising it on the west, two separate entrances from ground level are created. The "closed" façades are brick, and behave like beams on top of an even more transparent façade below
© all rights reserved