On Friday, as part of the Oceanowledge City exhibition in Qianhai, Shenzhen, MVRDV opened an exhibit about the Sea Level Rise Catalogue, suggesting how seafront urban landscapes such as Qianhai can adapt to rising sea levels. A sub-venue of the Ninth Bi-City Biennale of Urbanism\Architecture, the Oceanowledge City exhibition is on show until May 7th.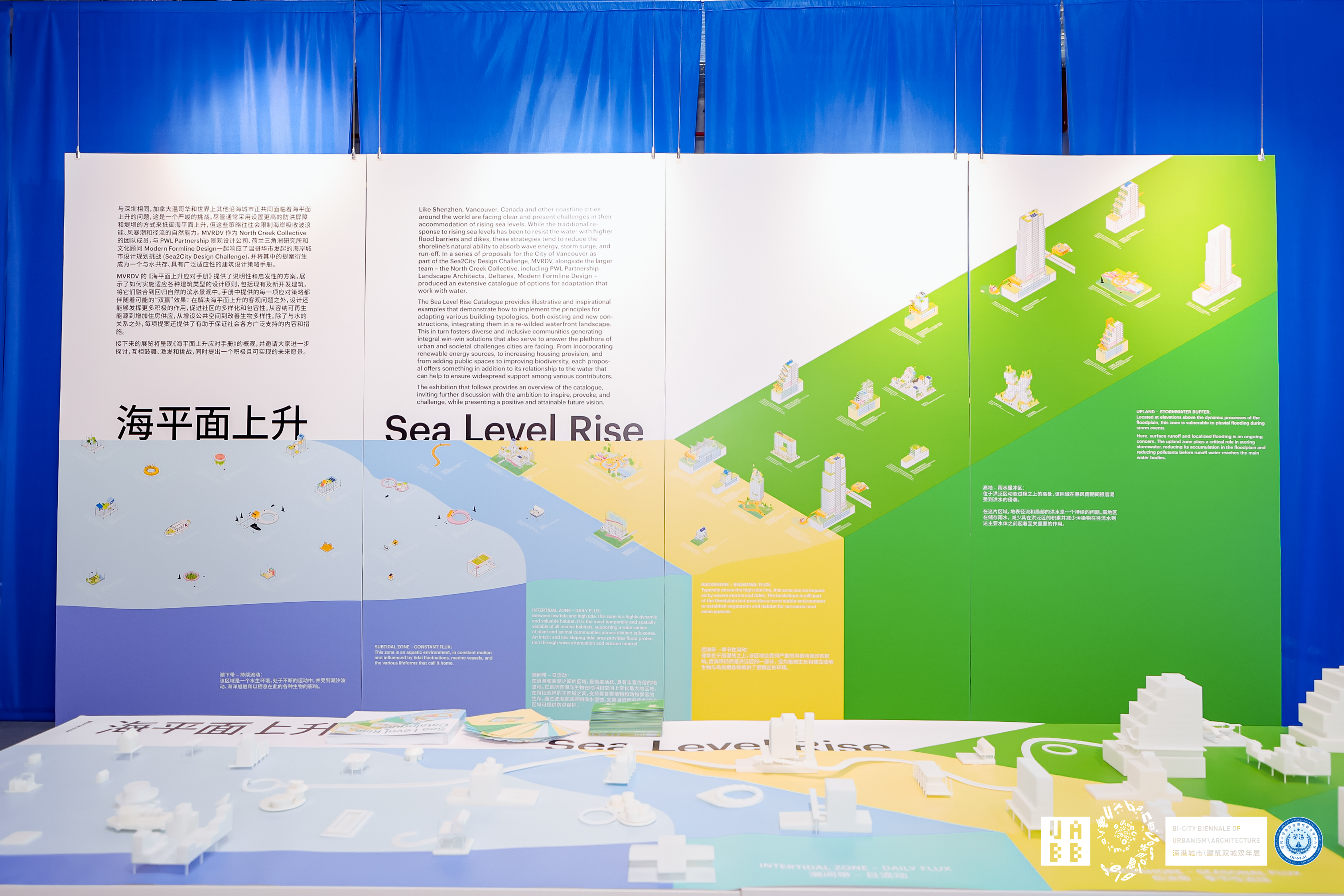 Oceanowledge City recognises the coming challenges that the city will soon face, with the curators asking: "As more and more people flock to Shenzhen and its Qianhai district, there is a continued strain on the city system and its fragile marine ecological resources… How can we achieve more harmonious interaction between the city and the ocean?"
Like Shenzhen, Vancouver in Canada is facing clear and present challenges in its accommodation of rising sea levels. As part of Vancouver's Sea2City Design Challenge, MVRDV – alongside the larger North Creek Collective team that included PWL Partnership Landscape Architects, Deltares, and Modern Formline Design – produced an extensive catalogue of options for adaptation that work with water.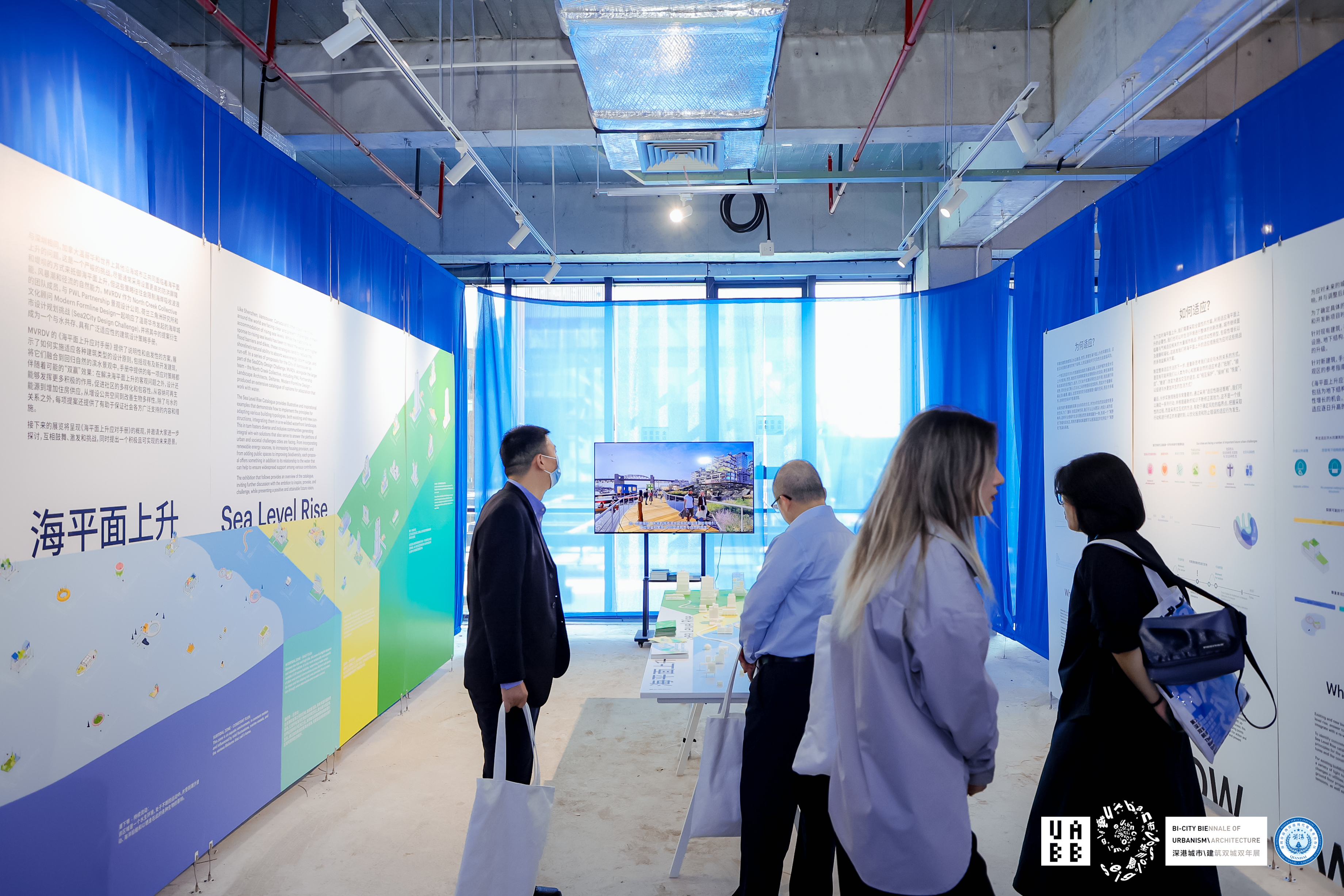 The Sea Level Rise Catalogue provides illustrative and inspirational examples that demonstrate how to implement the principles for adaptation various building typologies, both existing and new constructions, integrating them in a re-wilded waterfront landscape. The exhibition provides an overview of the catalogue, using 3D models of a selection of catalogue ideas, explanatory panels, and videos to demonstrate how cities can learn to work with water, not against it.
The Sea Level Rise Catalogue is on display as part of the Oceanowledge City exhibition in the Qianhai Shenzhen-Hong Kong Youth Innovation and Entrepreneur Hub from now until May 7th.