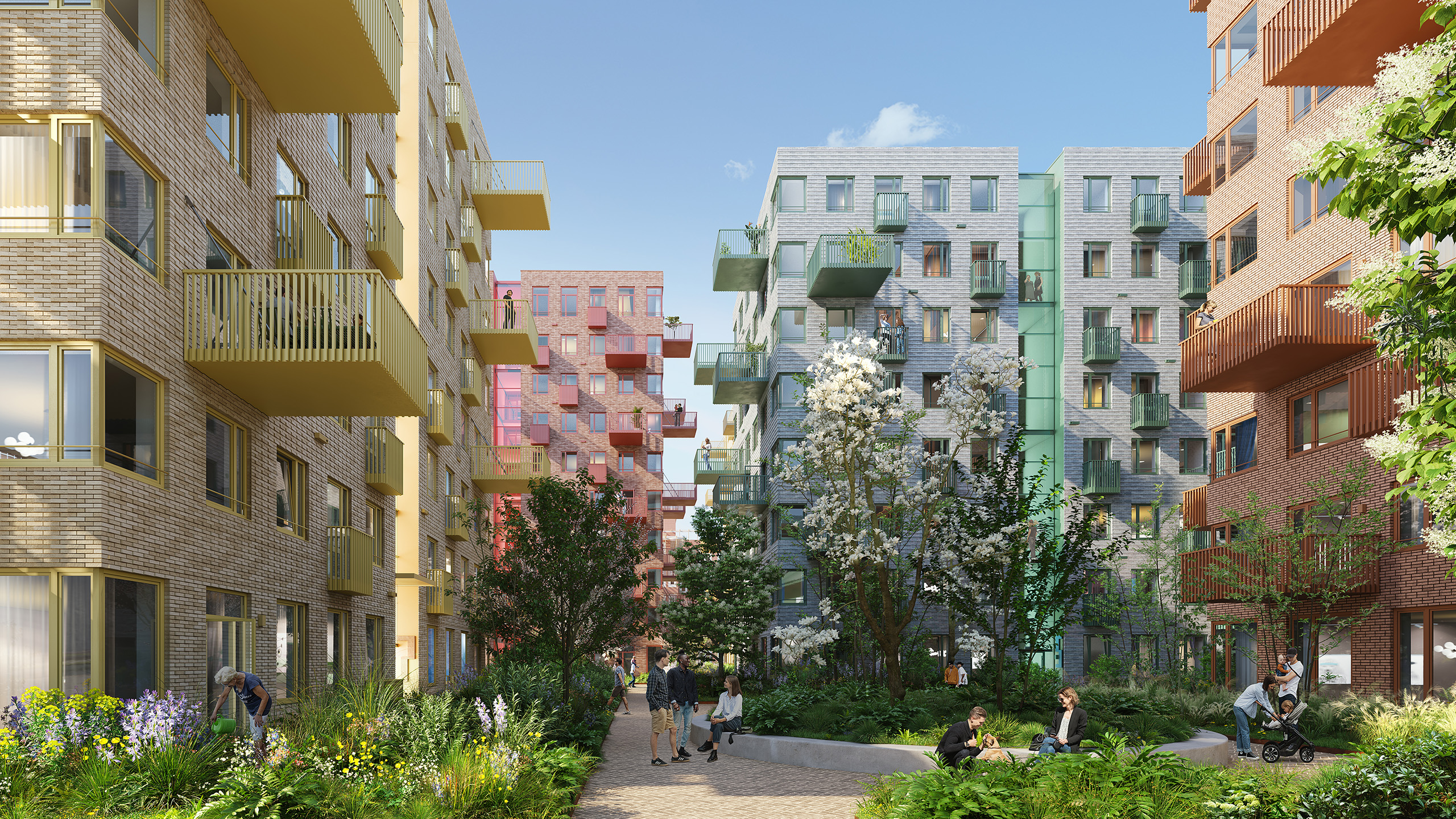 Westerpark West Kavel 3
Located on the western-most plot of MVRDV's Westerpark West masterplan, the seven apartment buildings of Kavel 3 form a colourful family, set in the green and natural surroundings formed by the masterplan's extension of the Westerpark. Adding 255 homes to Westerpark West, all of which are dual aspect, this collection of apartments creates a fitting end-point for the succession of green spaces that extend from the Westerpark through the various plots of the Westerpark West masterplan.
Location

City

Amsterdam

Year

2023

Surface

29760 m²

Client

VanWijnen

Status

On site

Programmes

Themes
As the largest plot in Westerpark West, Kavel 3 incorporates the biggest total area of green space, which forms four green plazas for residents in between the seven buildings. The landscape design by Gustafson Porter + Bowman maximises the greenery and the porosity of the ground; strategies such as stepping stones in place of solid paths provide more soil for plants to grow and increase the amount of water the ground can absorb during heavy rain.
MVRDV's ambition for the project was to give every apartment in the same high quality. The result is seven buildings with four apartments per floor, so that every single apartment occupied a corner of the building. Thanks to careful positioning of the seven buildings, every apartment has a view of either the allotment gardens in the north, or over the canal and towards the Bos en Lommer neighbourhood to the south.
The buildings are "split" down the centre to open up a gap allowing light into the buildings' cores. On each side of this split, two apartments – in most cases of equal size – occupy each corner. Despite the simplicity of this layout, multiple different apartment layouts are possible, bringing a diversity of apartment types into the project.
The layout also allows the buildings to have a great deal of flexibility in the future, hopefully allowing their lifespan to be sustainably extended. Each building has additional plumbing cores, making it possible to move or add bathrooms, and thus to transform the apartments into specialised uses such as apartments for the elderly. The walls between adjacent apartments can also be reconfigured, making it possible to enlarge and reduce neighbouring apartments in tandem if necessary.
Outside, each building is given an individual character by the colour of its bricks and hardware such as window frames and balconies, as well as by various brick patterns. Thanks to the varying layouts of the interiors, balconies are added in different locations on each floor, to create variation in the façades.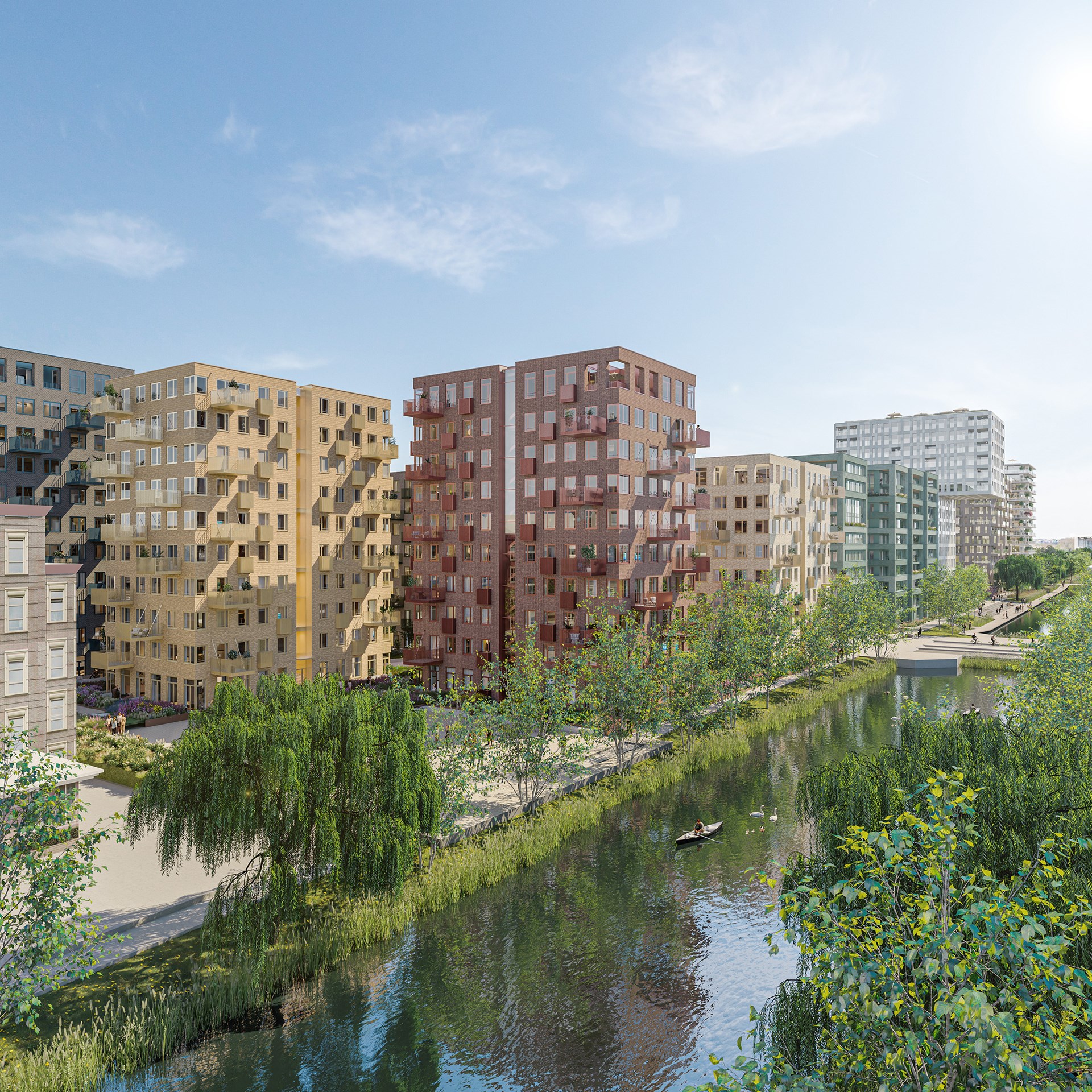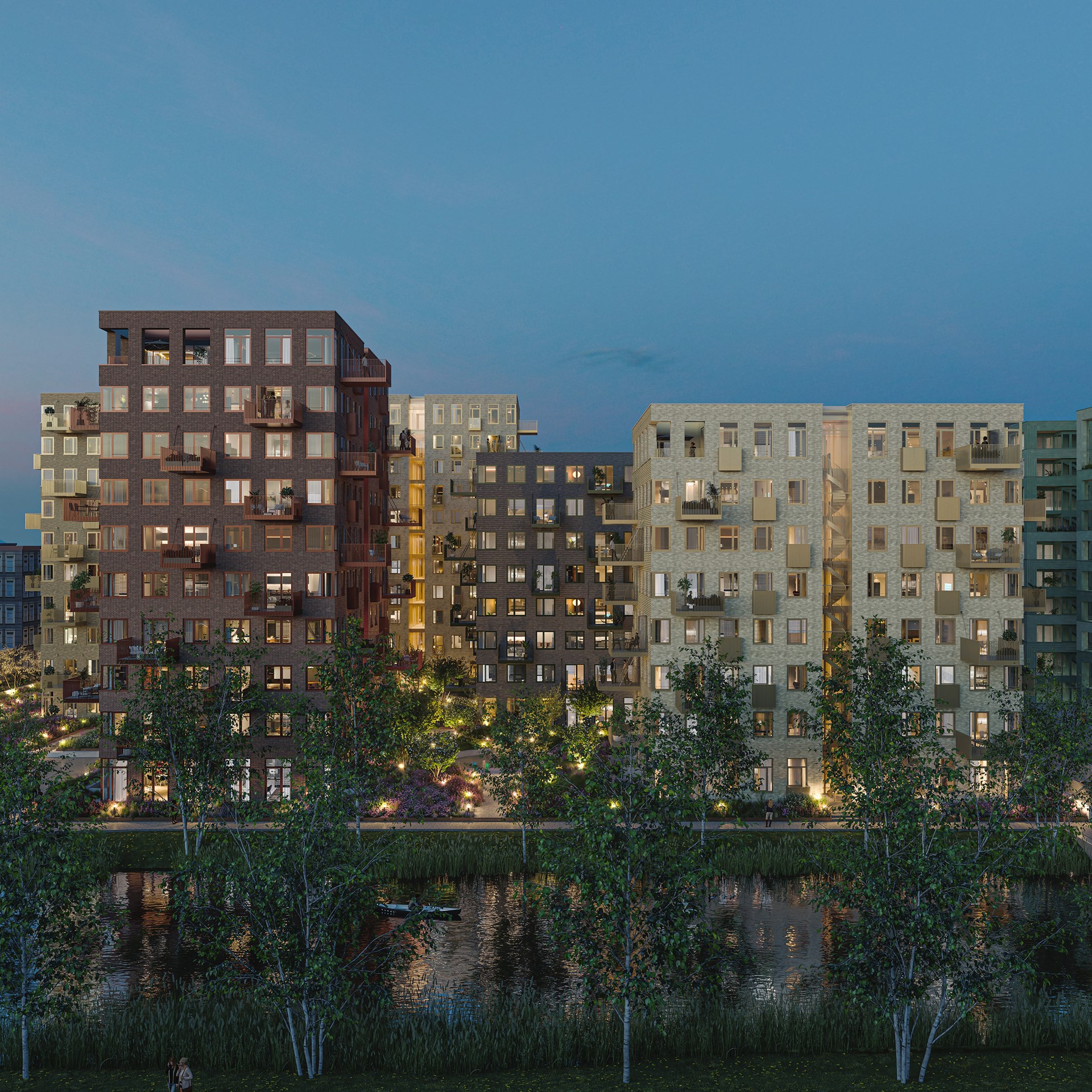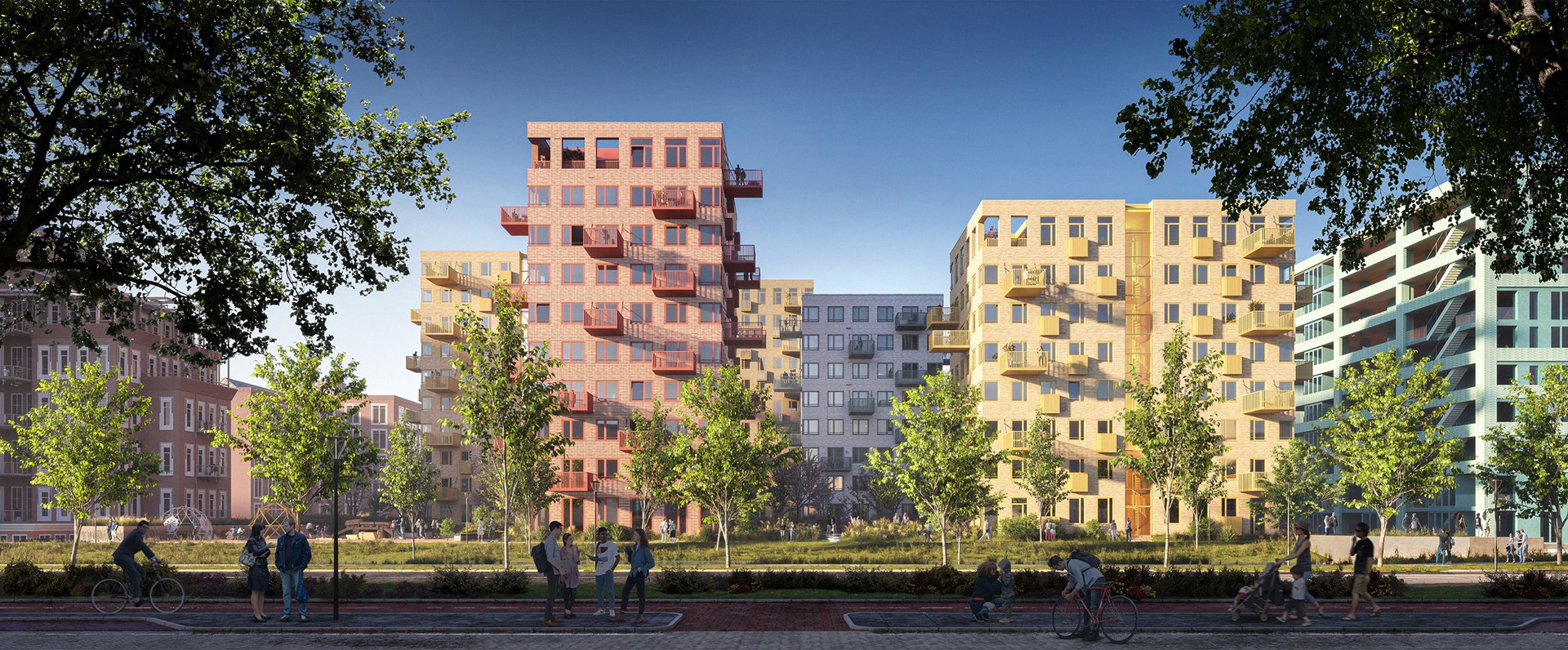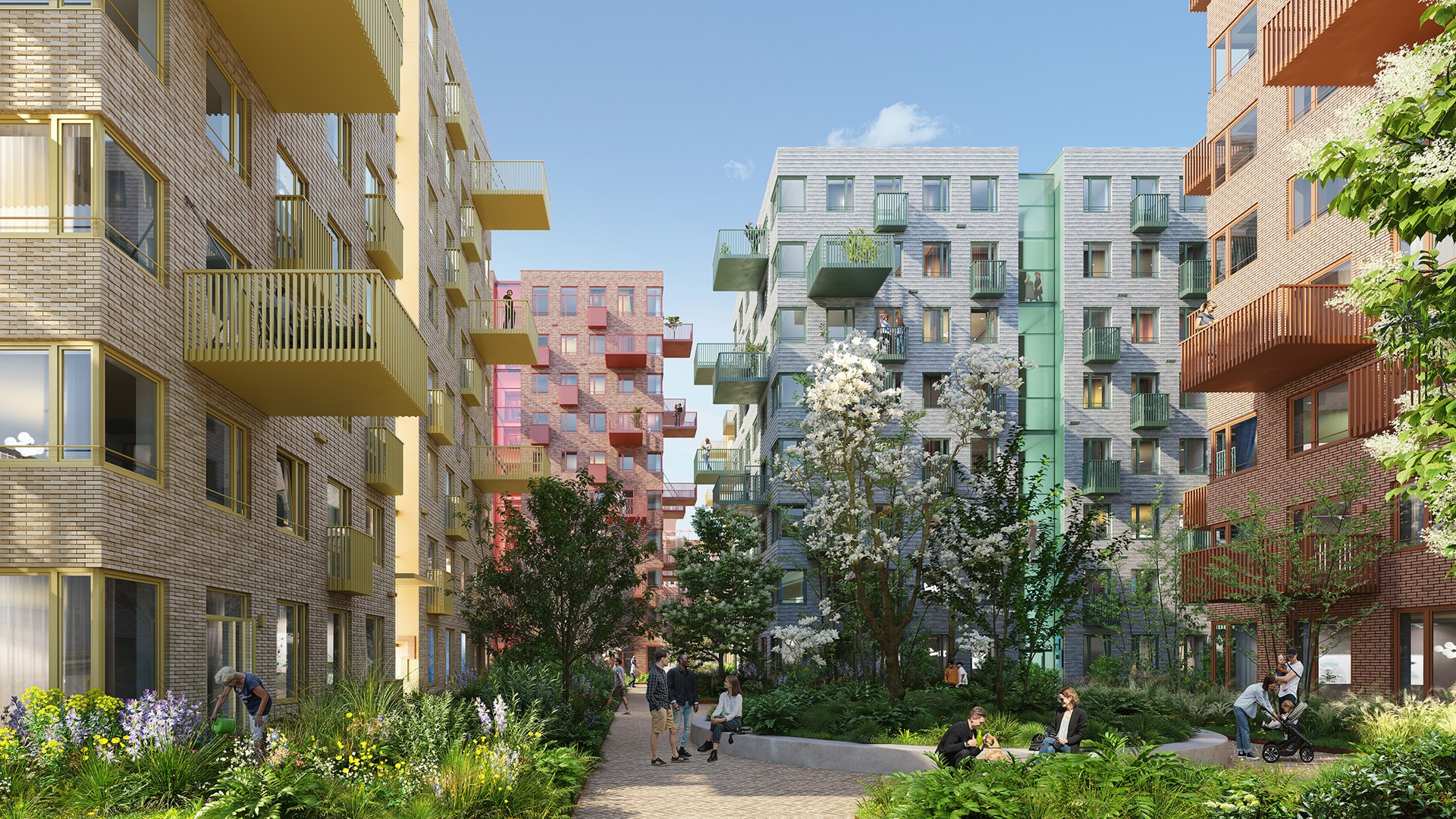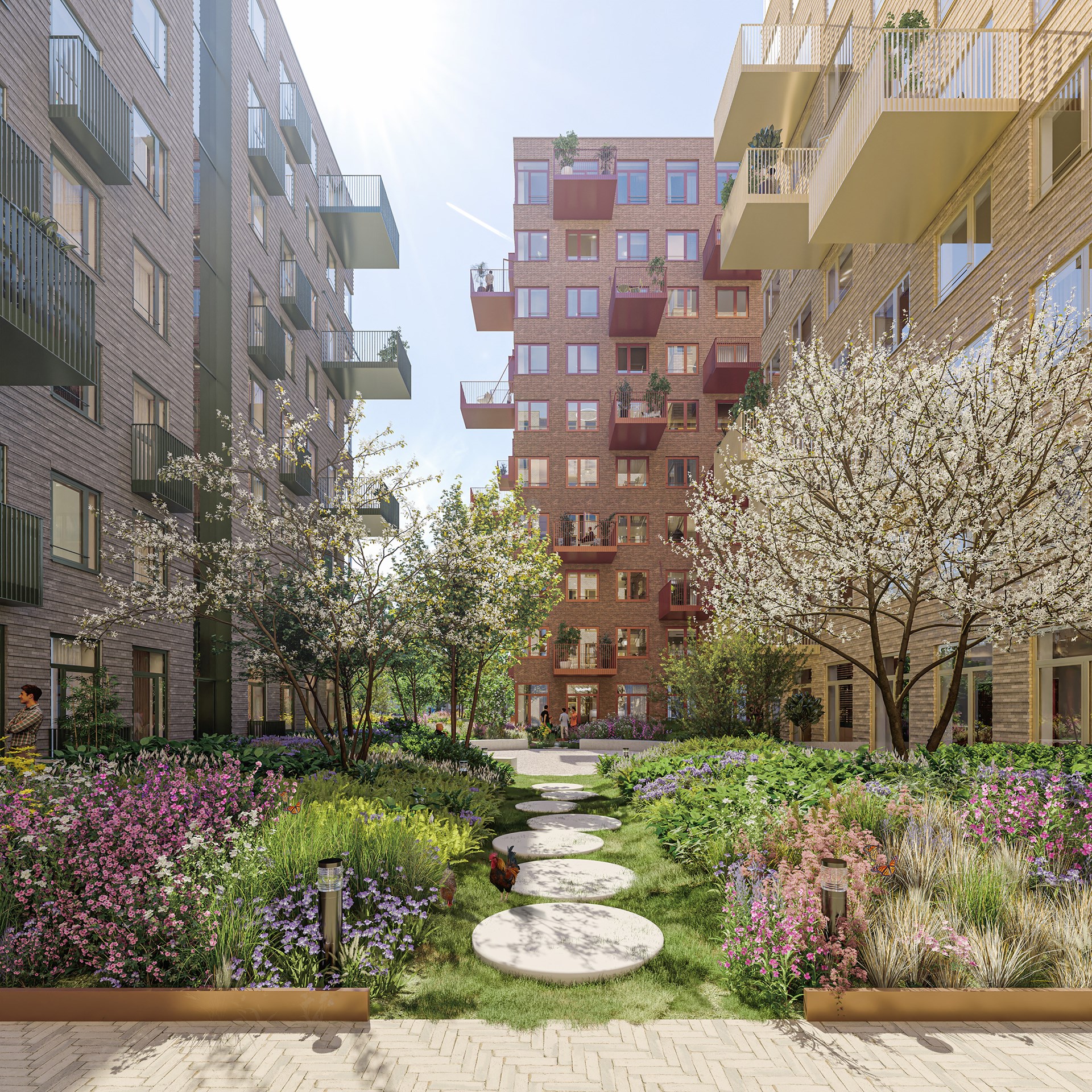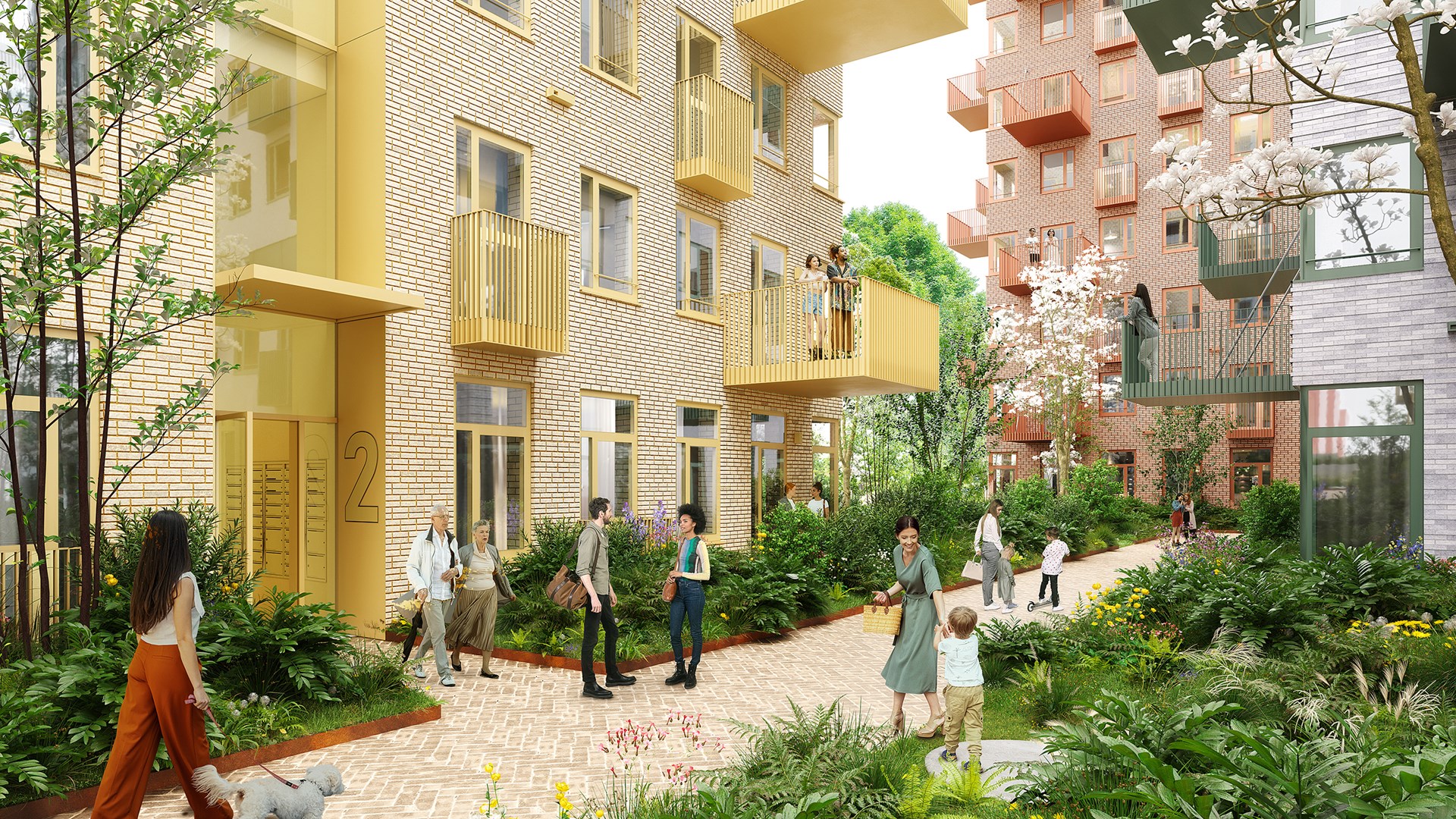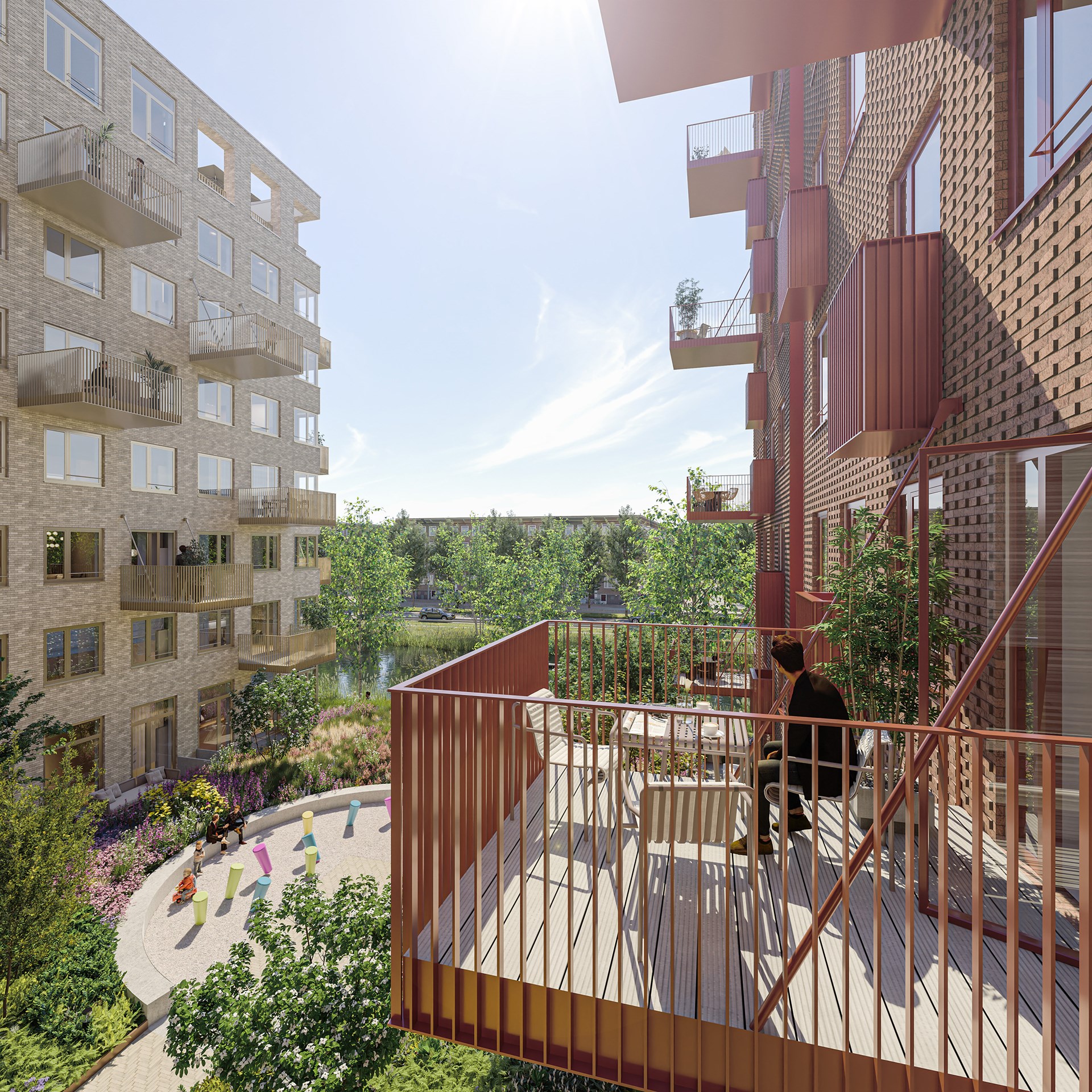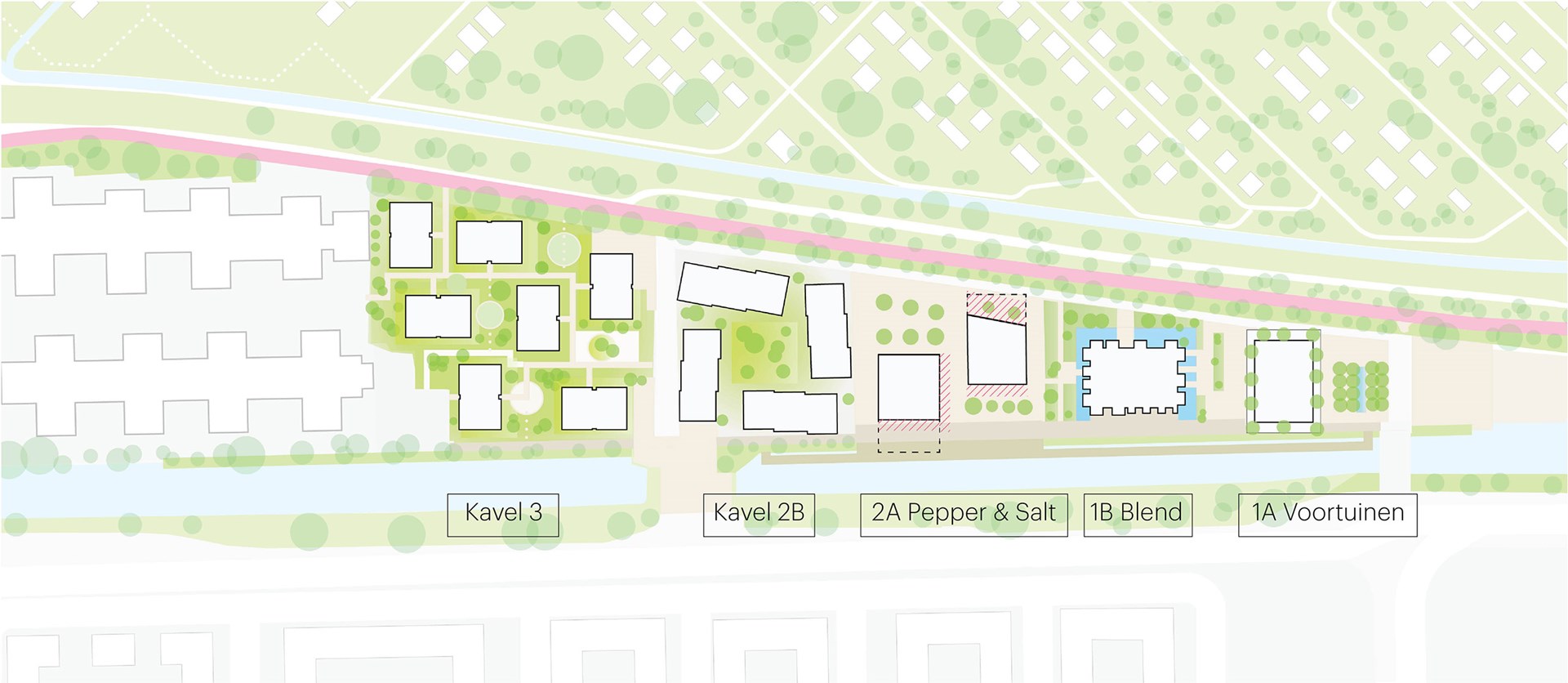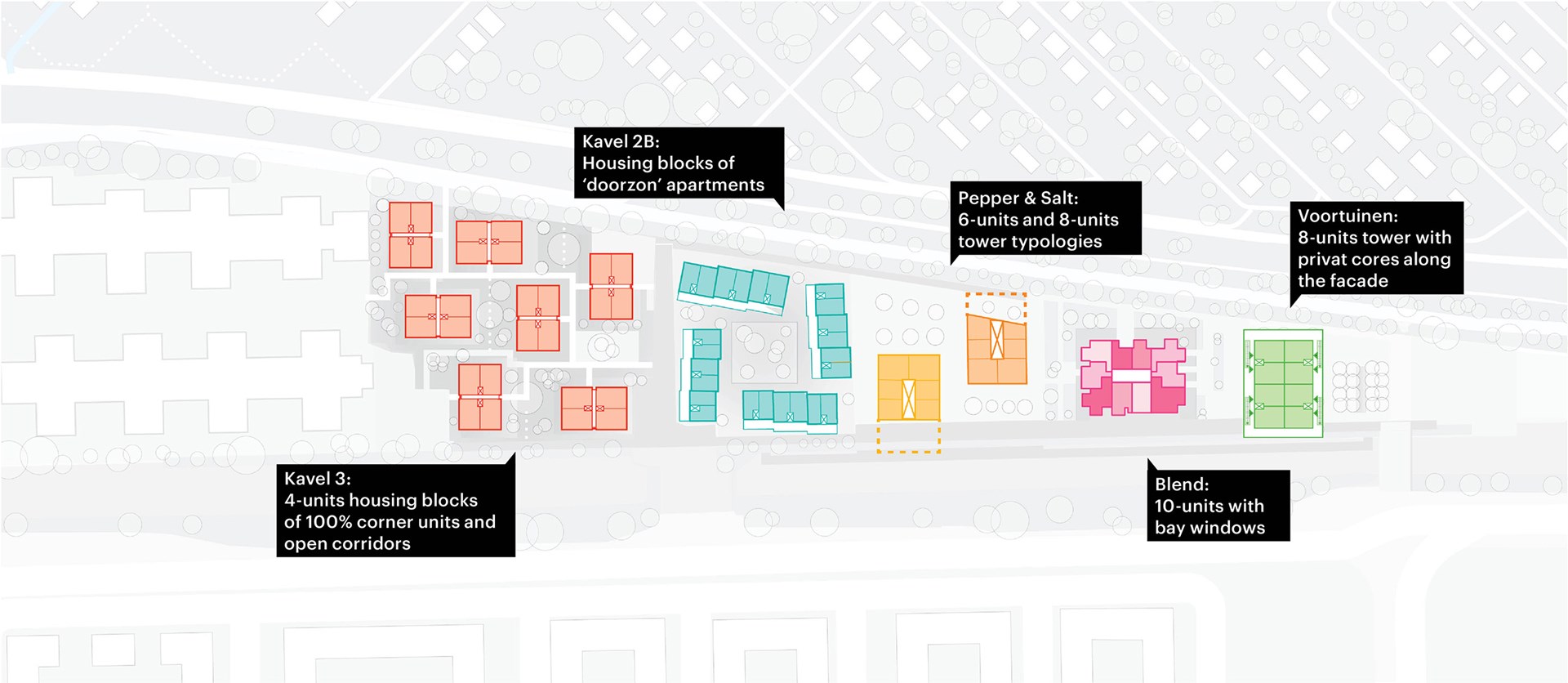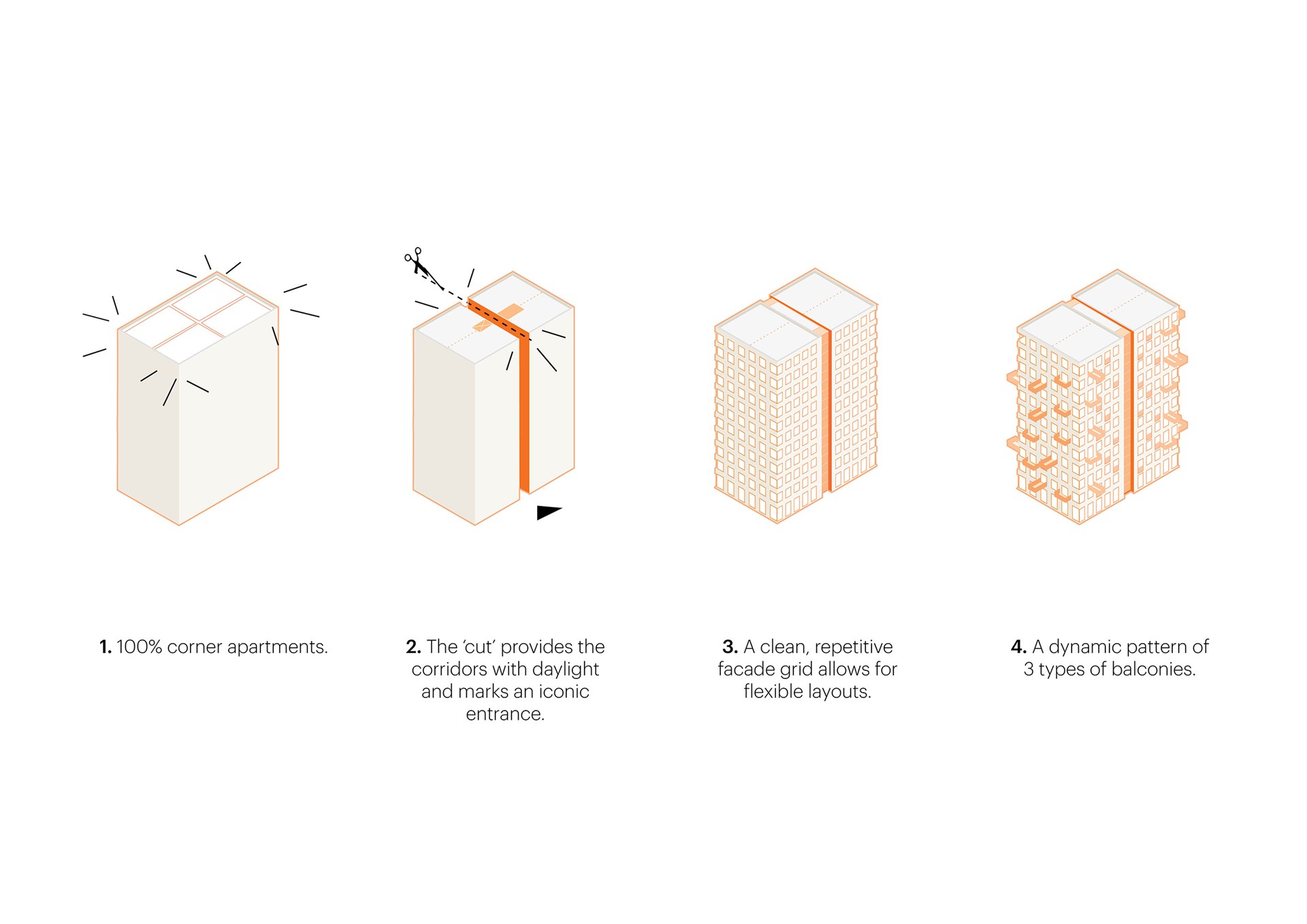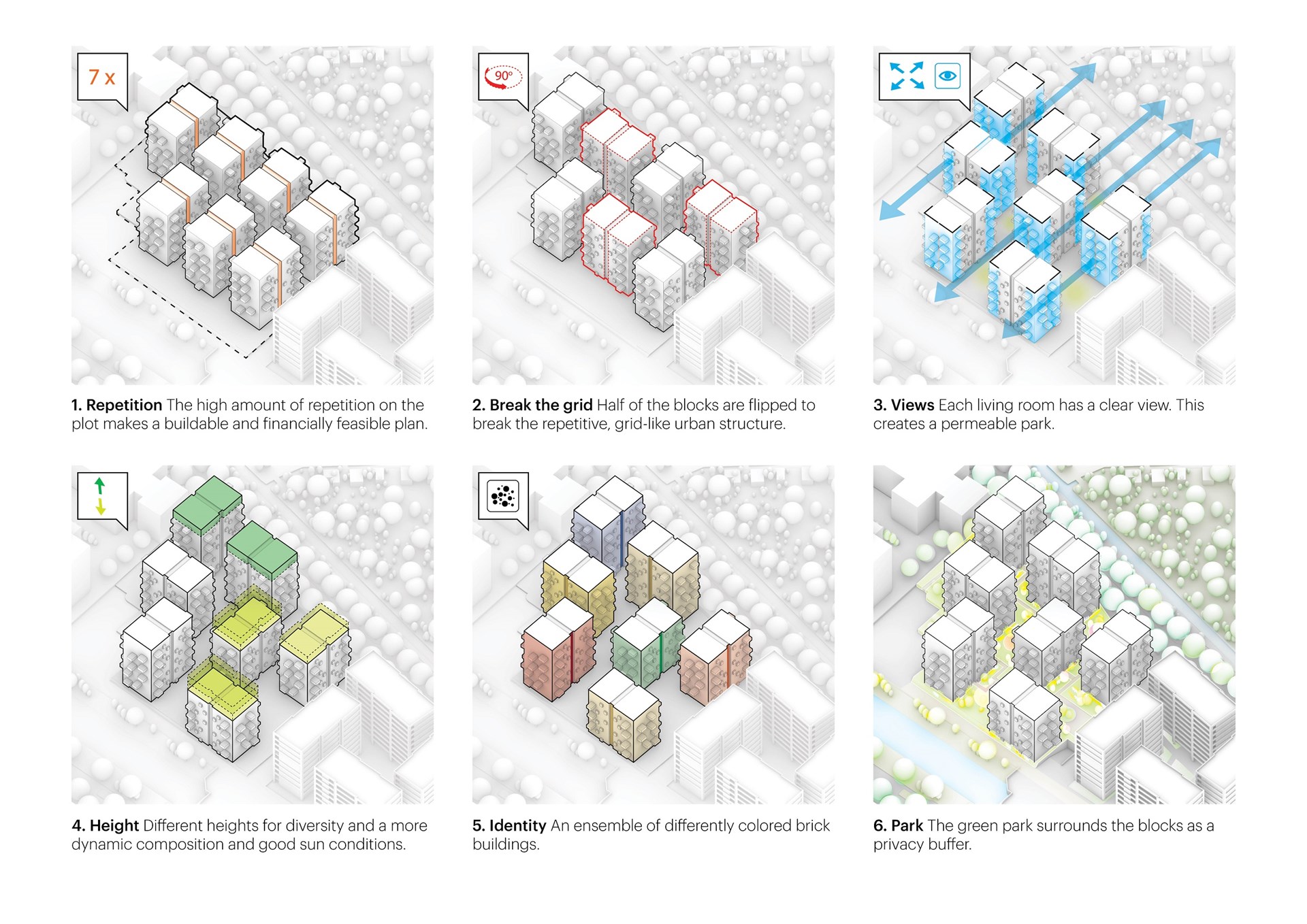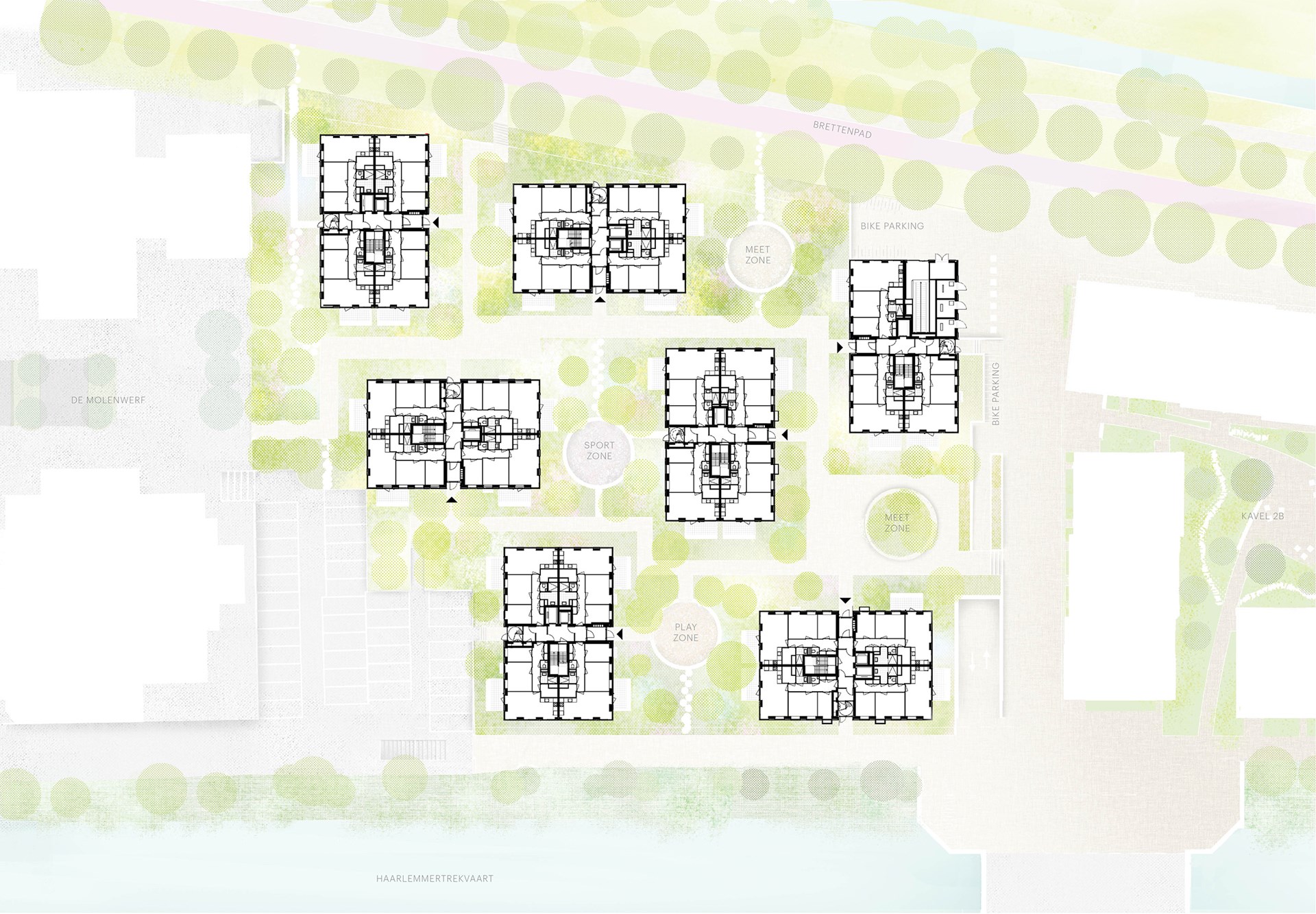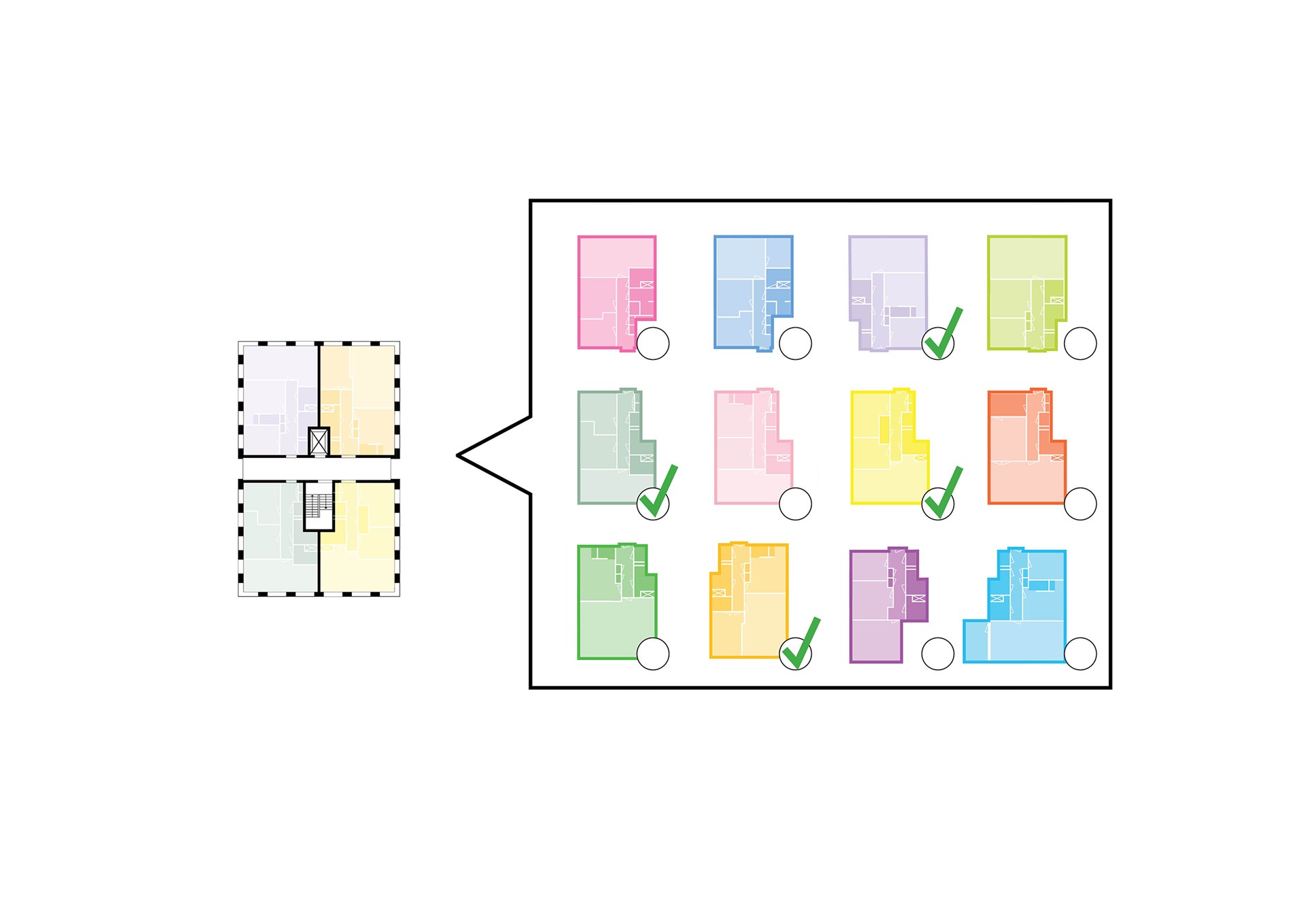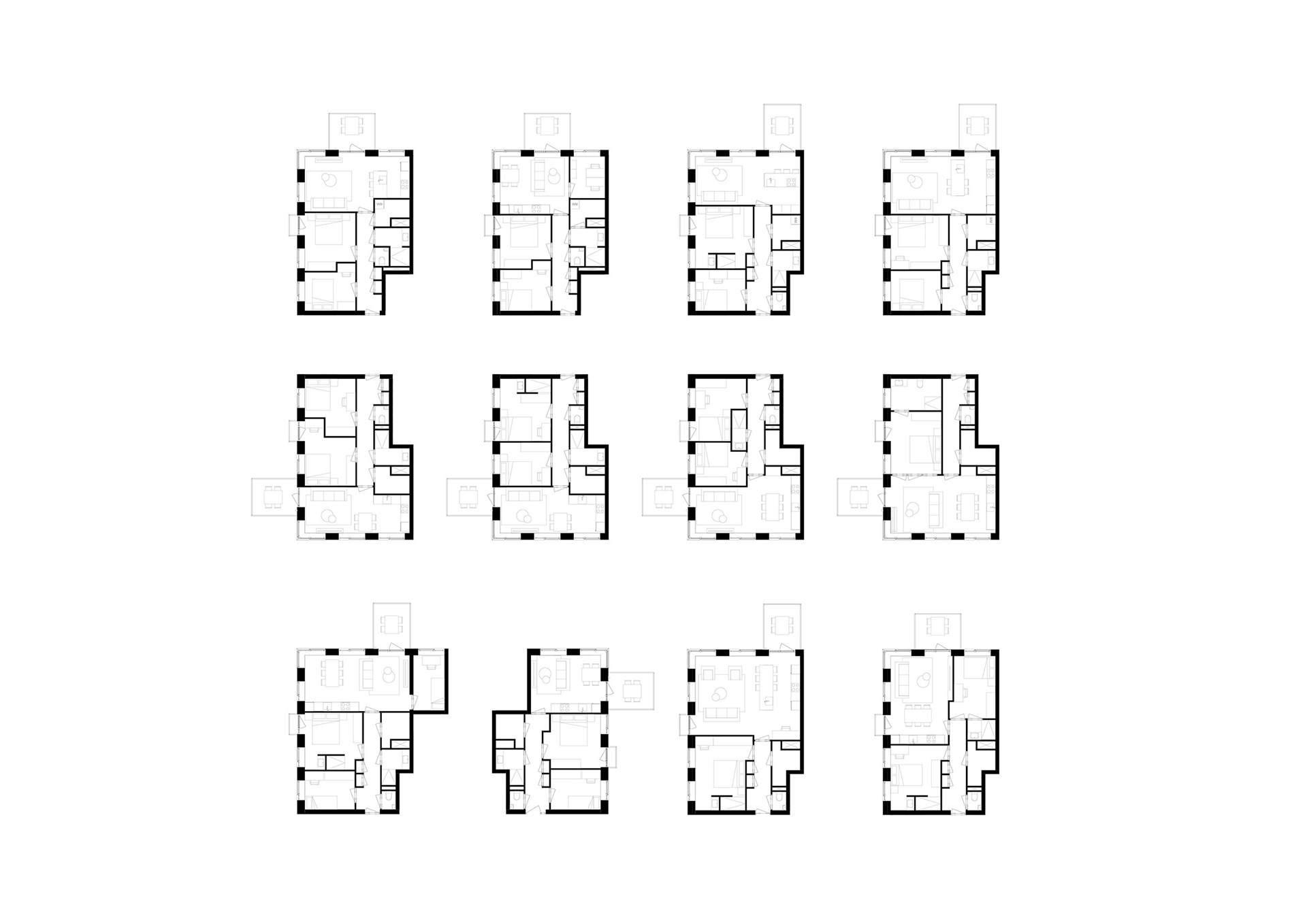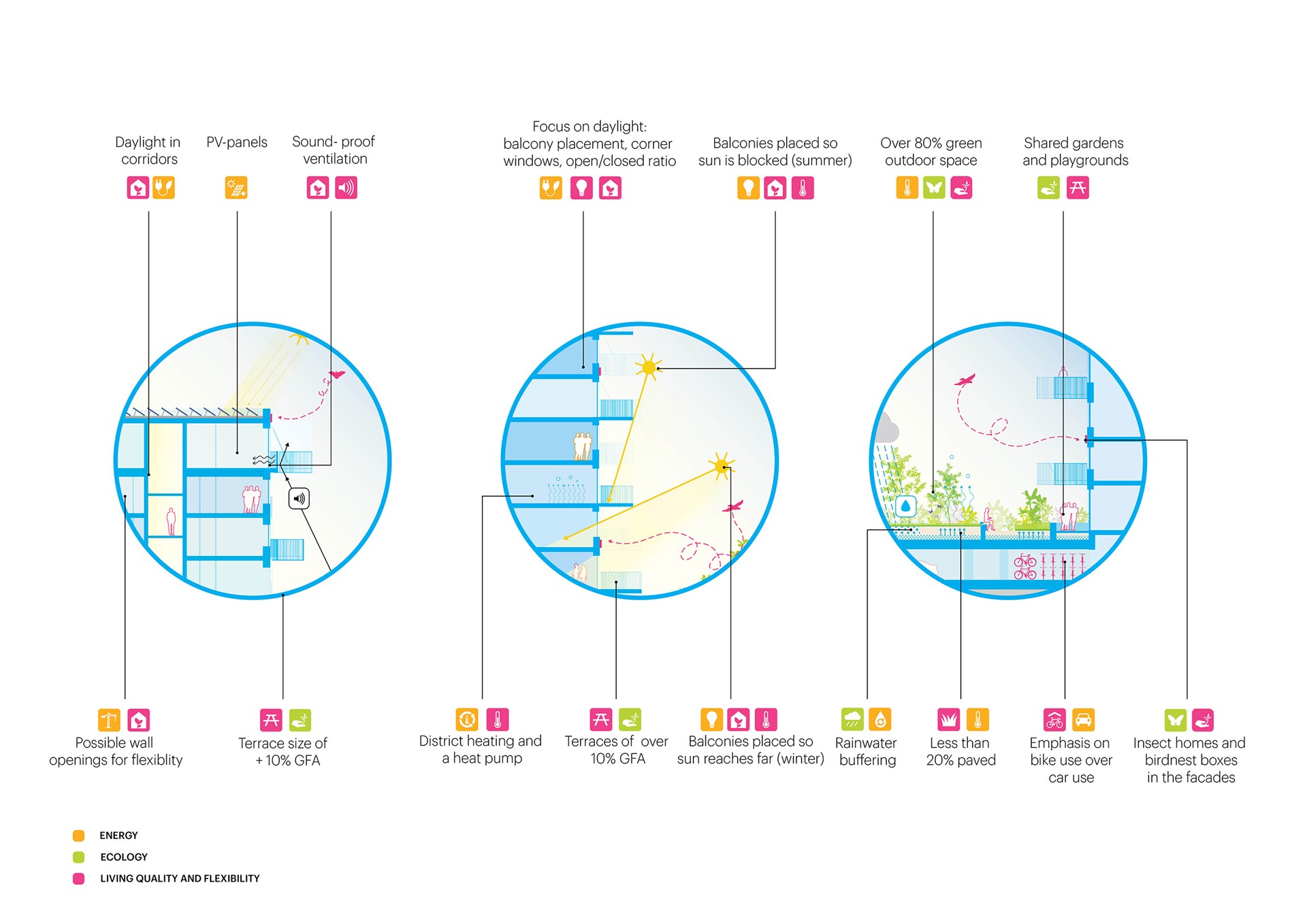 © all rights reserved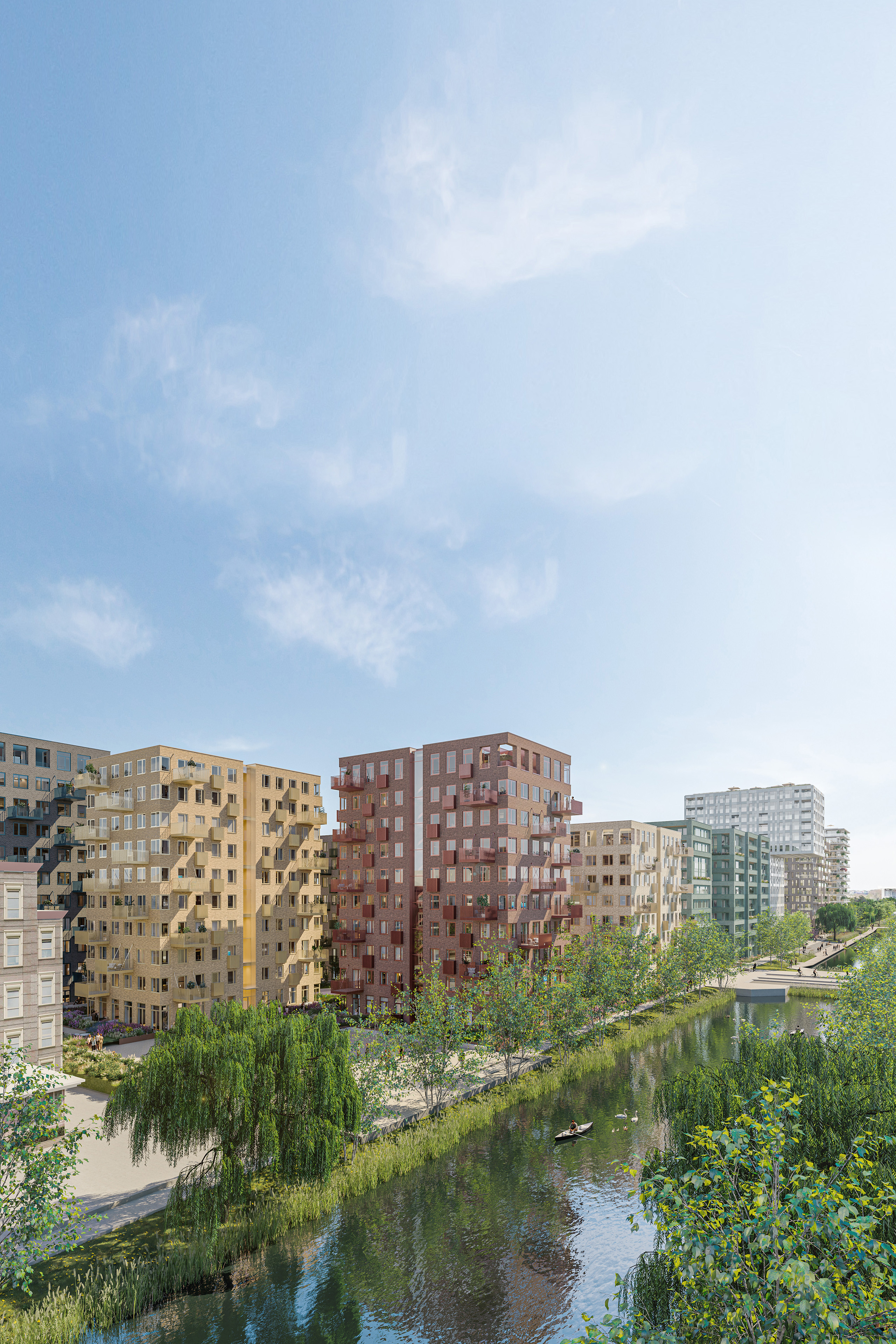 Architect
Founding partner in charge
Partner
Design team
Visualisations
Copyright
Partners