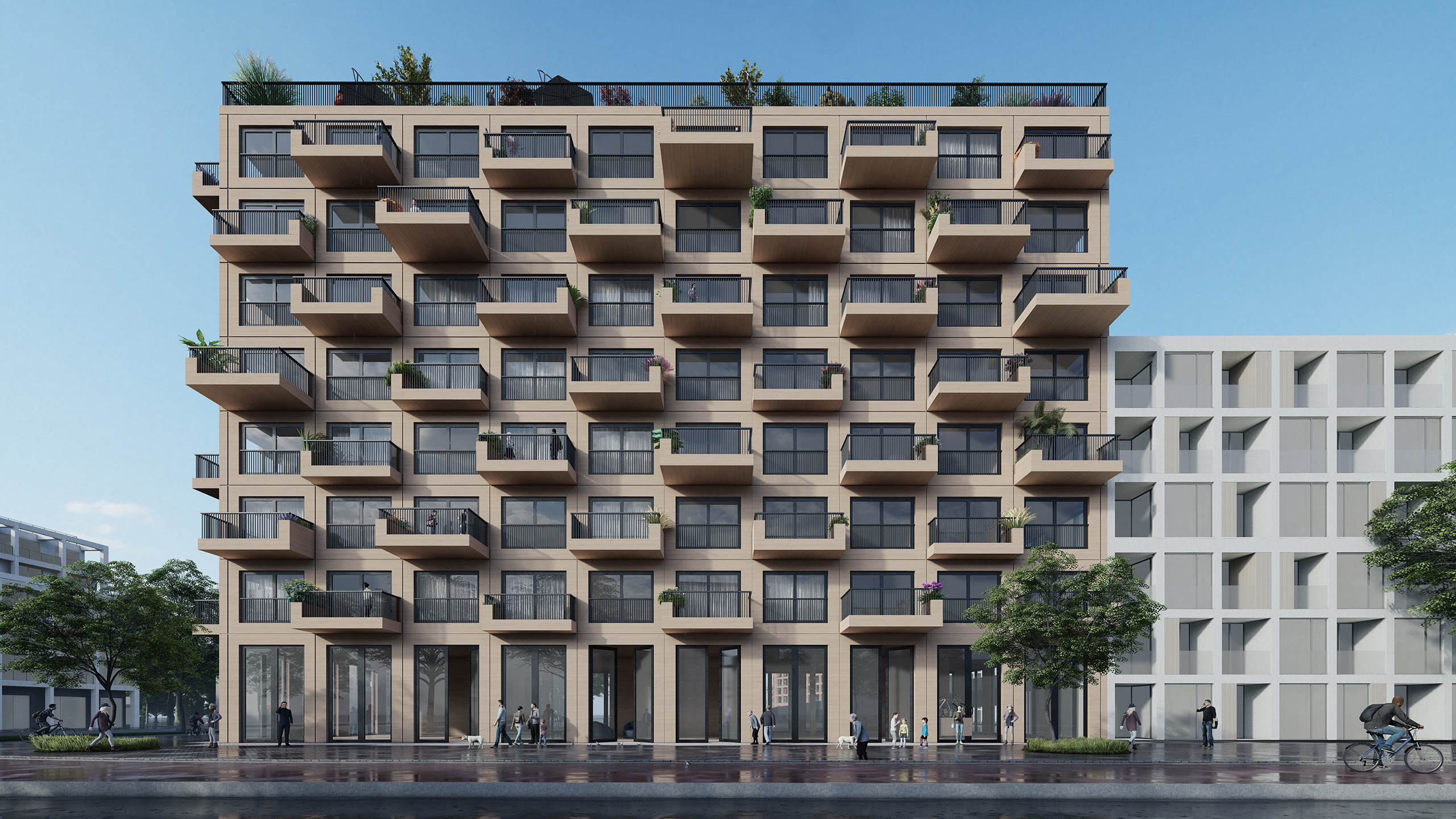 Flex Block
The global housing crisis can only be solved if we quickly build more houses. But these houses should be affordable, sustainable, and future-proof. The Netherlands' goal of one million new homes by 2030 can only be realised if architects, urbanists, builders, and developers join forces. Flex Block can play a role in responding to this need, as part of the initiative of Boom, a Dutch collective that was founded in 2019 and forms a growing group of architects, urban planners, builders, and developers that are searching for solutions to make our cities and towns more liveable.
Location

Year

2022

Client

Boom

Status

Design

Programmes

Themes
Boom developed a model for the construction industry that minimises the time and cost required to start construction on new housing. At the heart of this system is a catalogue of wood-based housing archetypes that are flexible and easily adaptable to different contexts. They asked eight Dutch architecture firms to create this catalogue, with each designing one housing archetype that could provide the starting point for a wide range of individual buildings.
In approaching this challenge, MVRDV understood the potential downsides of a design that is intended to be reproduced at scale nationwide, and the design therefore emphasises customisation. MVRDV's Flex Block is an efficient and sober design solution that offers the possibility of infinite variation. It provides a wide range of options for window size and design, a series of possibilities for adding balconies, loggias, and bay windows of various designs, and a wide variety of possible façade materials.
The Flex Block is by no means a definitive design, but is primarily a starting point for further additions. Depending on the needs, greenery can be added – from roof gardens to green walls – or more emphasis can be placed on the choice of materials. Options include the addition of collective spaces.
"Affordable, customised houses are in demand," says Jacob van Rijs, Founding Partner of MVRDV. "Politicians, developers, and builders are all looking for the holy grail. I think it was a smart move to ask architects for flexible designs, which can be easily adapted to the circumstances. Flex Block can been seen as a toolbox that gives you an instrument to build high-quality and sustainable housing for a reasonable price."
© all rights reserved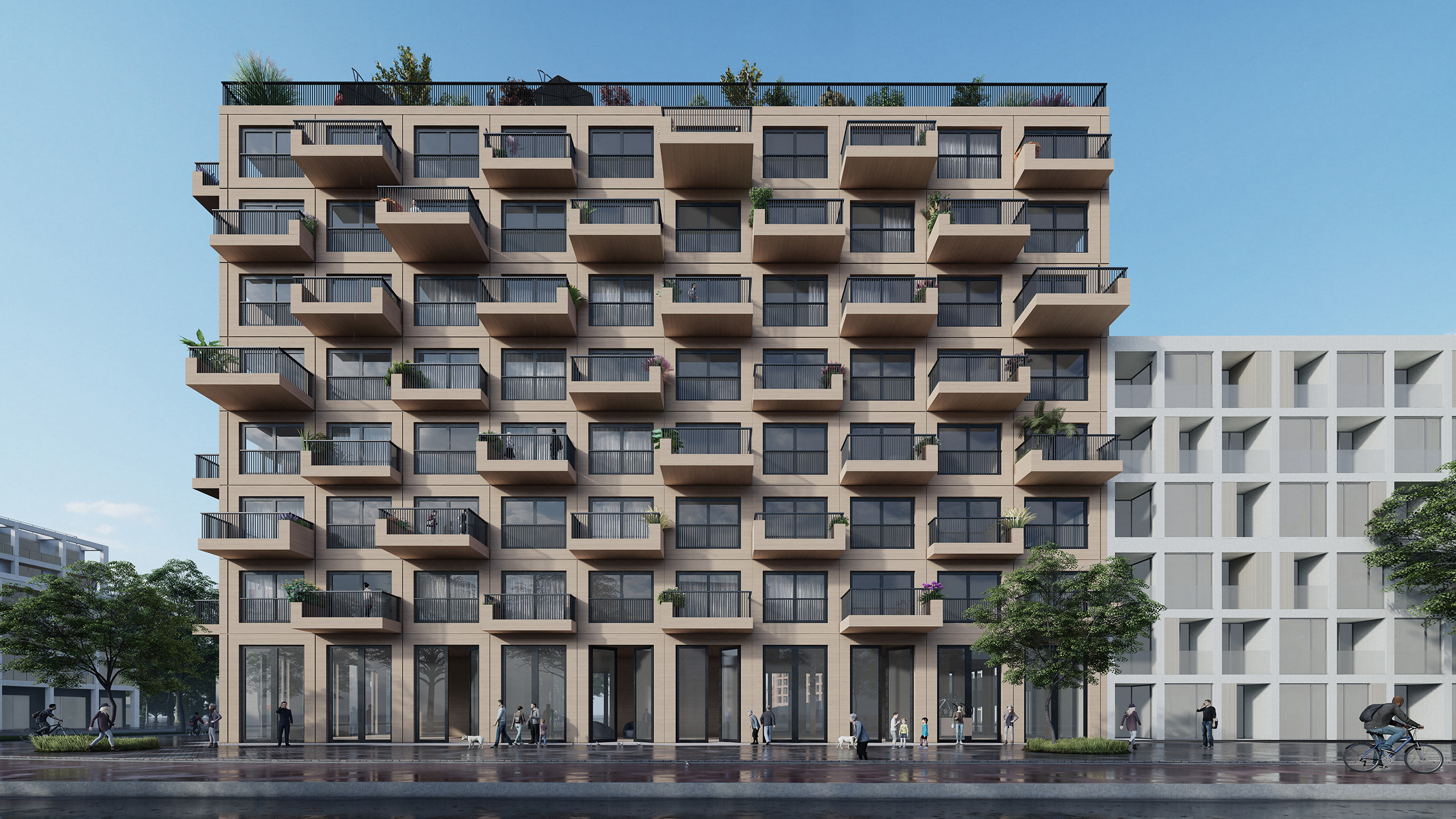 Architect
Founding partner in charge
Partner
Design Team
Copyright