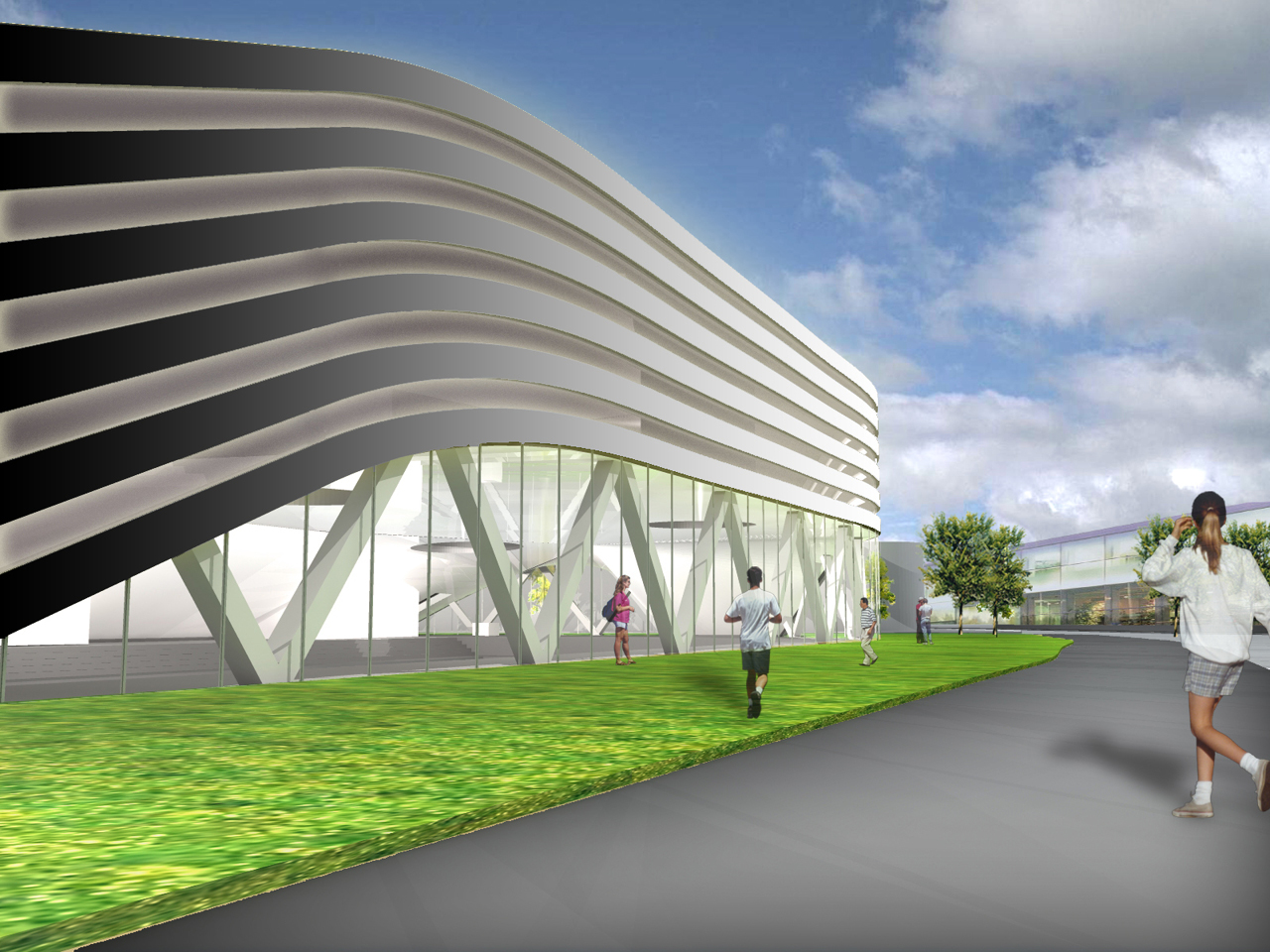 Dongli Pool
In 2007 Vanke asked MVRDV to enrich the area of Dongli, in the suburbs of Tianjin, with a sports centre including a swimming pool and other facilities. The program is pragmatically distributed and covered with a unifying landscape layer, creating a strong urban presence for the building. This landscape layer has the added effect of creating an accessible green space in an area with very little, and incorporates a variety of sustainability features including a very high level of insulation.
Location

City

Tianjin

Year

2007

Surface

10000 m²

Client

Vanke

Status

Competition

Programmes

Themes
An area of 288 ha situated north of Dongli Lake, north east of Tianjin's city center, is to be redevelopment into an urban district rich in diversity and facilities. The new sports park will be part of this redevelopment. The reserved site of 20.500 m2 is predominantly surrounded by housing and green areas, a some commercial facilities.
The sports park will occupy a total of 10.000 m2, which will be developed in 2 phases. It will accommodate a swimming pool, an outdoor tennis court, squash and ping pong courts, and rooms for aerobic and yoga classes. The complex is envisioned as a landmark. The swimming pool, gym area and ping pong courts will be realized in the first phase. By arranging and stacking these program facilities in an L-shape and tying them together with a unifying 'landscape layer', a simple volume with a strong urban, continuous façade emerges. The different room heights create various peaks in the landscape, ranging from 6m – 14m.
The roof landscape is covered in grass which functions as a temperature buffer and helps insulate the building, absorbs rainwater, and creates a habitat for wildlife. It is accessible and provides for areas for outdoor sport activities, pick-nick and relaxation. Skylights within the roof allow for sunlight penetration through to the workout areas and the swimming pool.
© all rights reserved