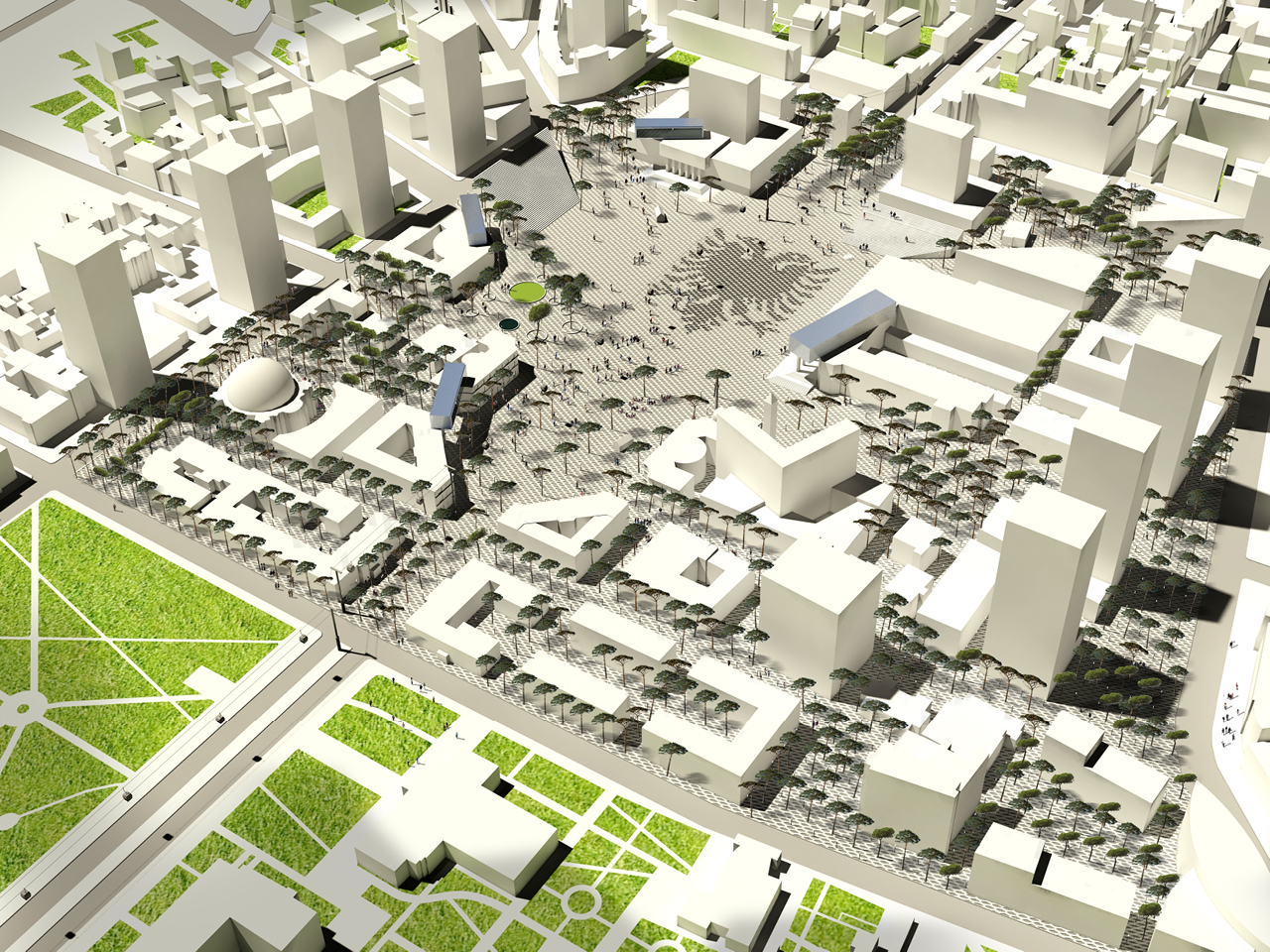 Scanderberg Square
Scanderbeg Square is the main plaza and public space in Tirana; the original Baroque buildings were detonated during the communist era, leaving a hole in the historic fabric of the city. To modernise the square and create a symbolic space for Albania, MVRDV proposed a comprehensive renovation of the streetscape including pedestrianisation, thoughtful street furniture and lighting elements and underground parking and transport connections.
Location

City

Tirana

Year

2008

Budget

€10,000,000

Surface

41000 m²

Client

Municipality of Tirana / Government of Kuwait

Status

Competition

Programmes
Albania and especially Tirana are opening up, economically, culturally and socially. With this momentum the city has the chance to reevaluate its potential. That includes its history and the values embedded within its history. How to combine this past history with new democracy, freedom, welfare, consumption and internationalisation?
Europe needs its diversity; it helps to continue its polycultural nature. In that perspective Tirana's Scanderbeg Square, the nation's representative public space is operating.

What square can stage and serve this transformation? How can such a space not only stage, but activate and contribute to this progress too? How can it remain, and even become more special? How can its history become more visible? And can it maybe become as known as other national squares as the Place de la Concorde, Trafalgar Square, The Red Square, Tiananmen Square, Brussel's Grand Place and others. And how can it become very different from them as well?
A sequence of elements are proposed. Some of them to be made as a first phase others in a later one. Together they create a perspective or Scanderbeg Square.
© all rights reserved