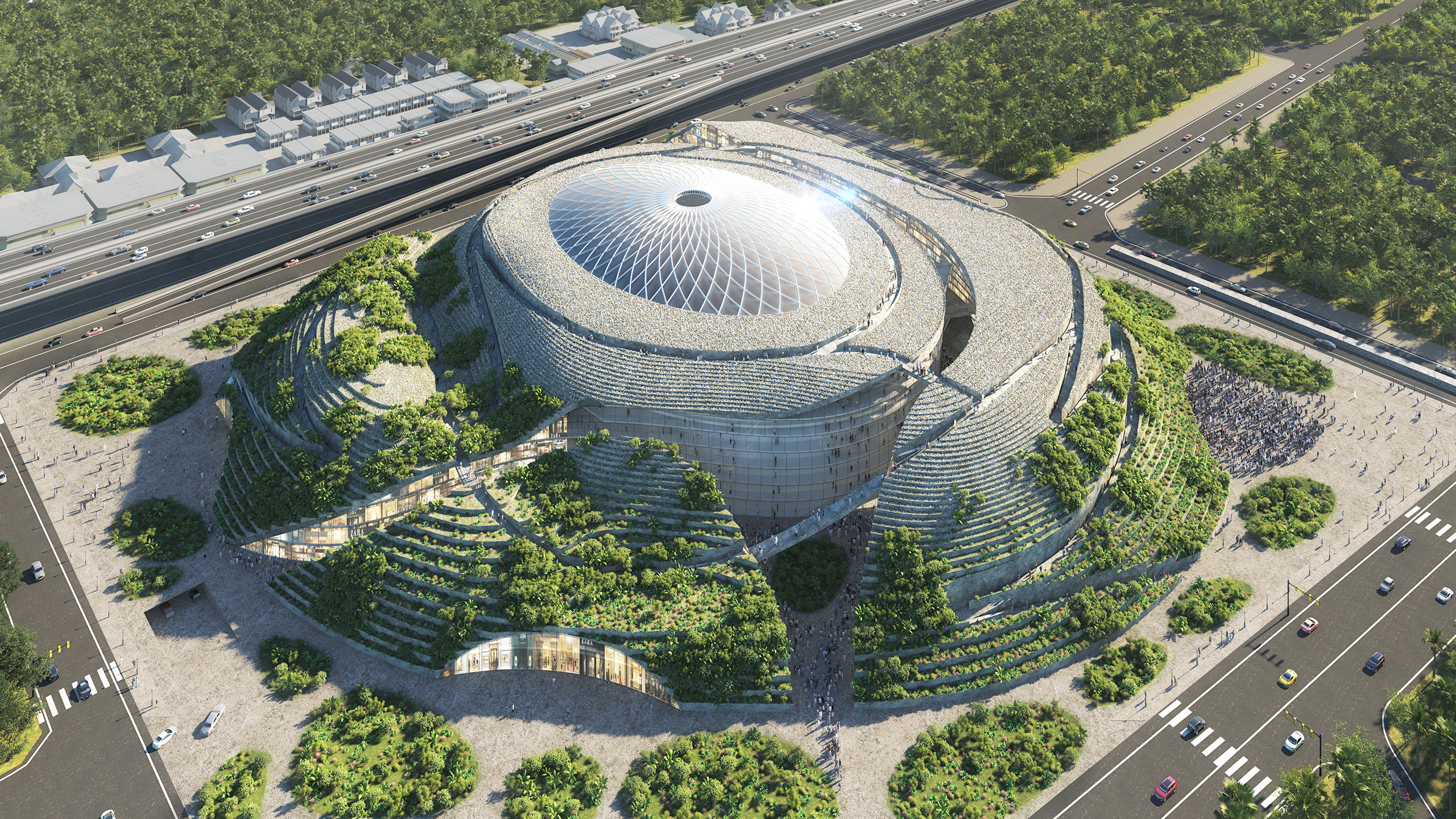 Taichung Arena
Taichung Arena is MVRDV's design proposal for a 124,175m2 new stadium for the city of Taichung in Taiwan. Comprising two arenas as well as additional program, including retail, hotel, and a school, it is located in the centre of the city surrounded by several dense city districts, as well as cultural and sports attractions. The site has strong urban connections to key city areas, including the CBD.
The design concept proposes a new city landmark to house important sport and cultural performances, and enhance existing connections within the surrounding community. It also asserts sustainable design strategies that reduce building impact, while enhancing nature, and quality of life in the surrounding context.
Carved out of the complex's sculptural volume, urban paths separate key program (arena, hotel, and school), drawing visitors directly into their desired destinations, while providing a fluid journey. Crossing the buildings is a circuitous roof path system that binds the complex together, and provides inspiring urban views from its numerous vantage points. In this sense, the arena has multiple purposes: not only is it a vital new city sports and culture institution, but a new city park, with a landscape that enhances city biodiversity, offering a new green space for its citizens.
Stepping up from the urban level to the upper levels of the terraces is gradient of greenery. The lower terraces are replete with planting, but this retreats as you climb above the tree line, and meet the roof, creating a diverse environment, and softly separating the inaccessible roof areas from the urban path.
"A blanket of greenery covers the arena complex in deep stepped terraces", says MVRDV founding partner Winy Maas. "These transport visitors through a new and intriguing city landscape, which is both part of the city, and visually connected to it, but is also an adventurous escape. In this proposal, visitors can climb a mountain in the city!"
Its two arenas are equipped with multifunctional arrangements including removable spectators' seats, ensuring that they can accommodate a range of spatial and performance needs. Additionally, the separated arenas are acoustically protected environments mitigating excessive noise disturbance for surrounding neighbourhoods, and ensuring that two events can take place simultaneously in each arena.
In addition to providing a vibrant new green space for the city, which enhances natural habitats in the concrete urban context, the internal paths create smaller building footprints ensuring high quality of internal natural lighting, and ventilation. These corridors flush the complex with fresh air, further purified by an abundance of area planting.
© all rights reserved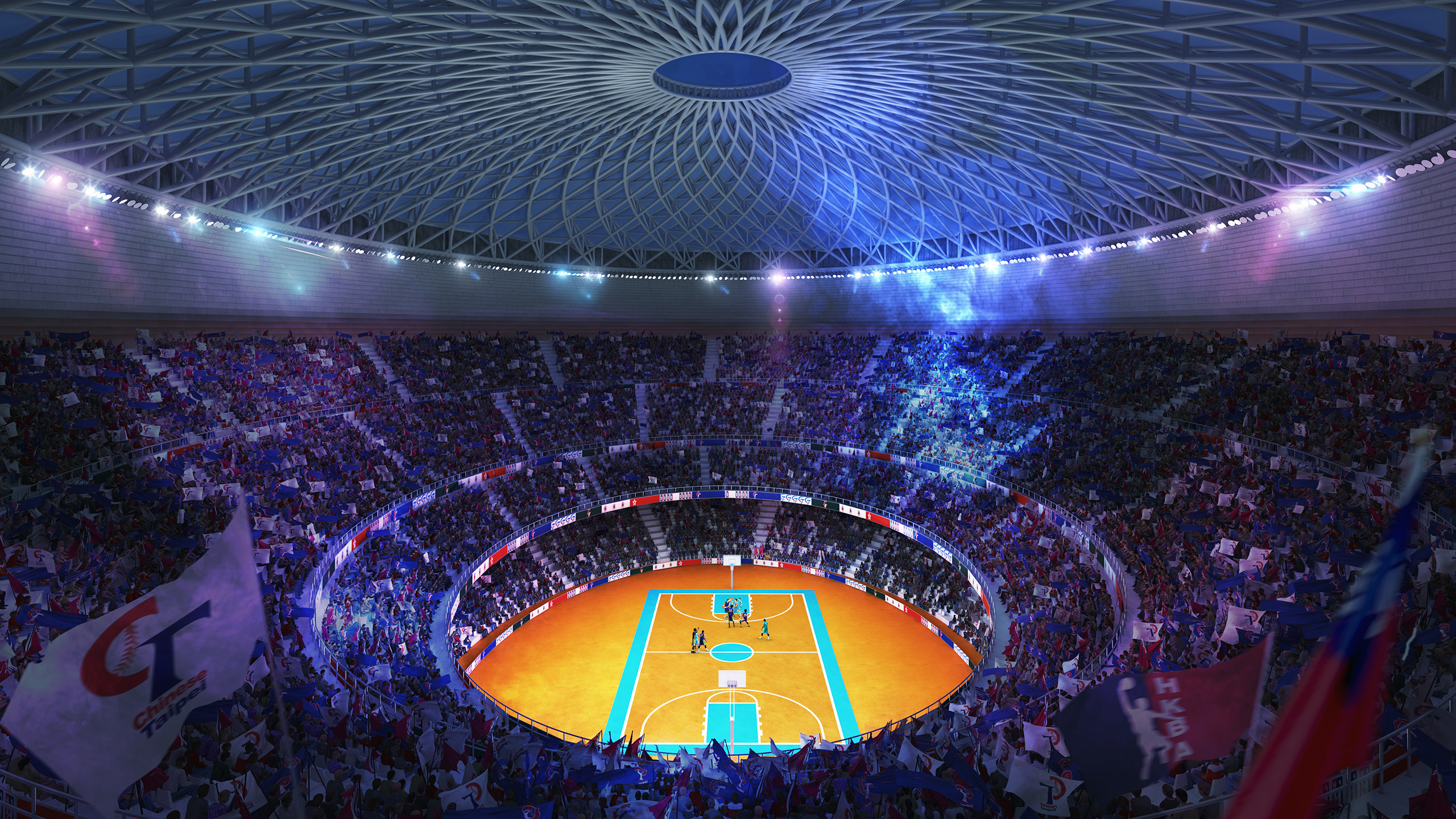 Architect
Founding partner in charge
Partner
Design team
Visualisations
Copyright
Partners

Co-architects:

Structural Engineer: