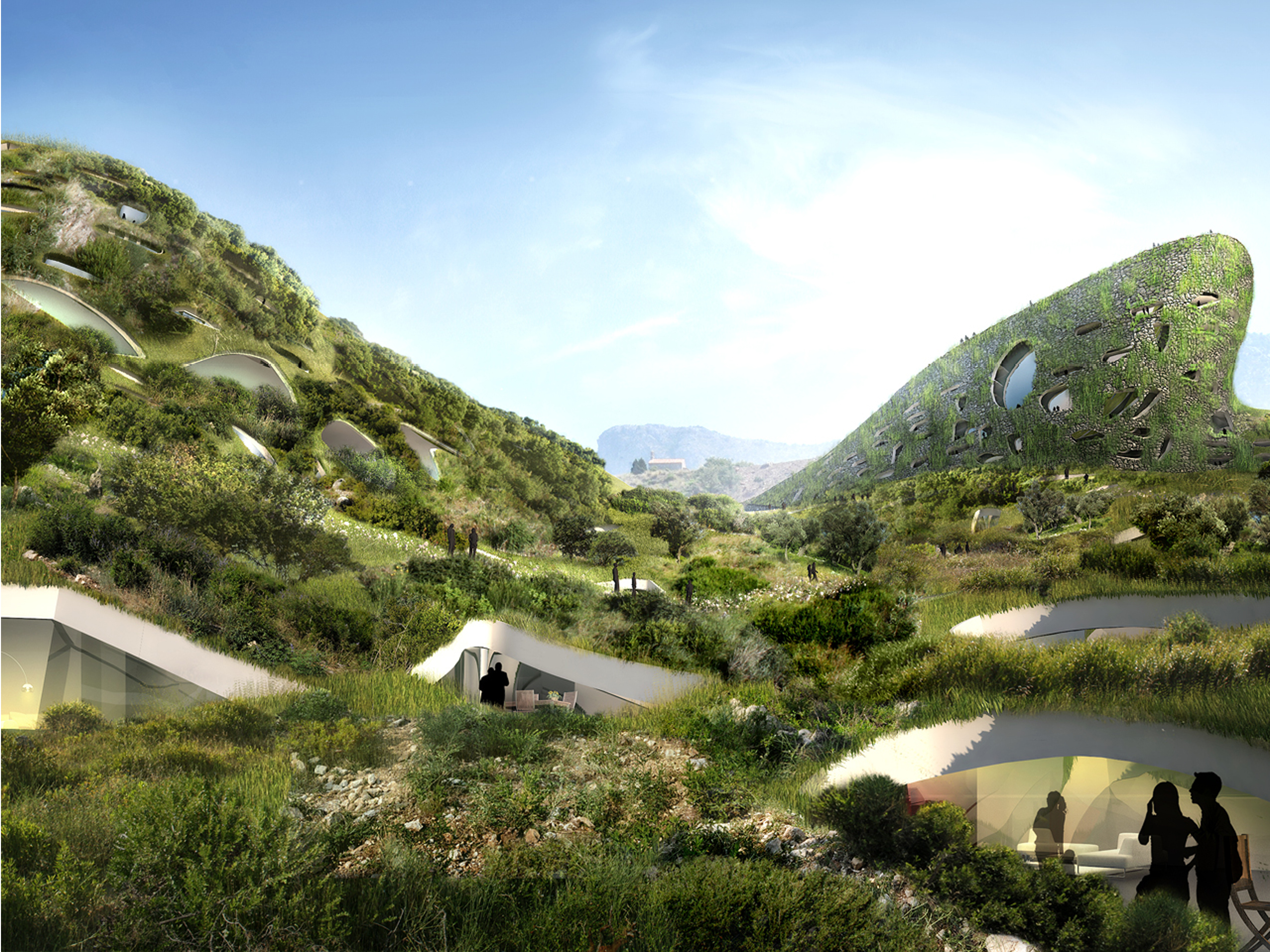 Galije Resort
Montenegro has a booming tourist economy, which is largely a result of its rough and unspoiled coastline. On a piece of untouched coastline, barely two kilometers from the monumental village fisher peninsula Sveti Stefan, a resort with a hotel is projected. There was an understanding that exclusivity and a high quality building standard would be the best strategy for preservation of the landscape. The whole project is conceived as an offset terrain, covered with a blanket of the original landscape.
Location

City

Budva

Year

2009

Surface

66000 m²

Client

DC Invest, Petar Petrovic

Status

Competition

Programmes

Themes
Montenegro is a fast growing economy based on tourism. This rough, unspoilt coastline provides a welcome contrast to other European holiday resorts. Some parts of the coastline are already heavily developed but most of the coastline remains untouched.

On a section of this untouched coastline, just 2 kilometers from the historic islet town of Sveti Stefan, MVRDV has envisioned a new vision for holiday living.
The client was determined to combine exclusivity with a sustainability, embedding the project in its surrounding landscape. They were convinced that the pull of the Montenegranian landscape could only be maintained by preserving its rough beauty. High quality accomodation and expert design were the only way to achieve this.

The dilemna MVRDV found themselves in was to design an iconic luxury resort with a totaly area of 100,000 square metres that would protect the natural setting and views from the surrounding area. An exclusive residence under cover of nature.
As a response to this challenging brief, MVRDV designed the whole masterplan as an offset of the existing terrain, covered with a thick 'blanket'of green replicating the natural landscape. Where a higher programmatic density was required, the blanket is lifted to create a 'hill' of program.

The iconic hotel is formed by pulling the blanket in front of the cliff to create an even more dramatic overhang. Flatter areas of the landscape hold villa's organized around their private patios facing the sea.
© all rights reserved
Architect
Principal in charge
Design team
Strategy & Development
Copyright
Partners