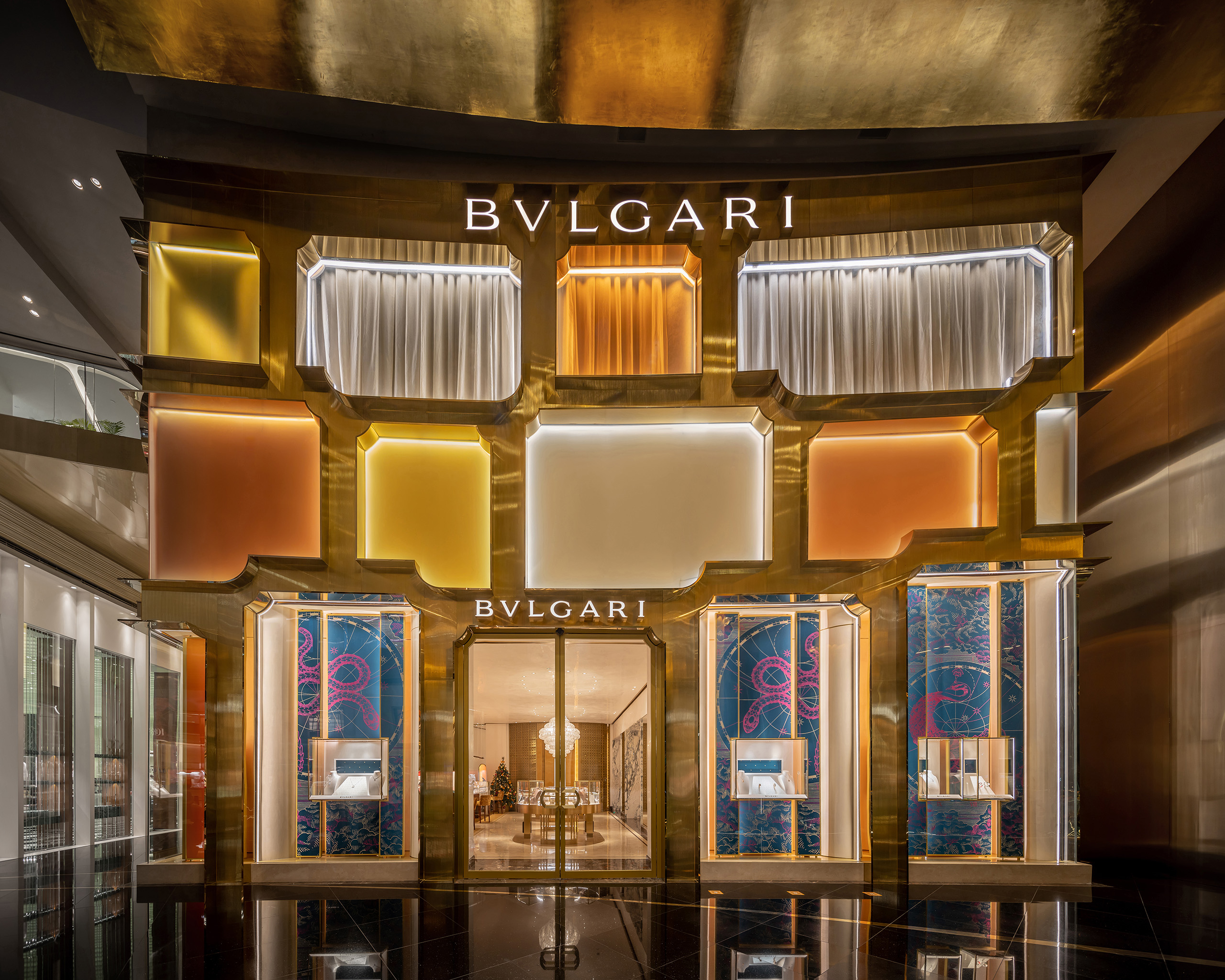 Bulgari Bangkok
Bangkok's Bulgari flagship store has a façade designed by MVRDV, using an elegant combination of brass and glass. Located in the IconSiam department store – one of the largest malls in Asia – Bulgari Bangkok is the second in a series of façades designed by MVRDV for the luxury brand, following a store in Kuala Lumpur that opened in 2018.
Location

City

Bangkok

Year

2020

Client

Bulgari

Status

Realised

Programmes

Themes
MVRDV was tasked with rethinking the façade designs for new Bulgari stores, adding a contemporary touch to their classic image. The Italian brand has stood for glamour and creativity for more than a century, inspired by the timeless beauty of Roman art. Taking this heritage as a starting point, MVRDV's designs took inspiration from the portals and distinctive cornices on Bulgari's very first store in Rome, located on Via dei Condotti since 1905.
The form of this cornice became the motif that MVRDV developed as a common thread across the Bulgari façades, deployed in a variety of combinations that allowed MVRDV to experiment with asymmetric patterns and innovative materials.
In the IconSiam store, elegance is the defining feature, standing out even among the other luxury brands in a high-end area of the mall. The cornice pattern façade is completed in brass combined with different types of glass, giving a golden effect and creating a striking impression for visitors ascending the mall's escalators, which end directly in front of the Bulgari store.
The windows have varying degrees of transparency and colour, tailored to the functions behind them: at the ground floor, transparent glass creates shop windows, while on the two levels above opaque windows are strategically placed to allow visitors to the top-floor VIP lounge their privacy. Surrounding each window, subtle lighting highlights the store's products and the backgrounds in Bulgari's signature saffron colour.
"With this design, we bring a Roman zest for life to Bangkok", says MVRDV founding partner Jacob van Rijs. "We are working on several Bulgari stores simultaneously, always making sure that we use high-quality materials such as natural stone, tinted glass, copper, and gold as a basis. Though all the designs will be unique to their location, each will have a distinct Bulgari signature."
© all rights reserved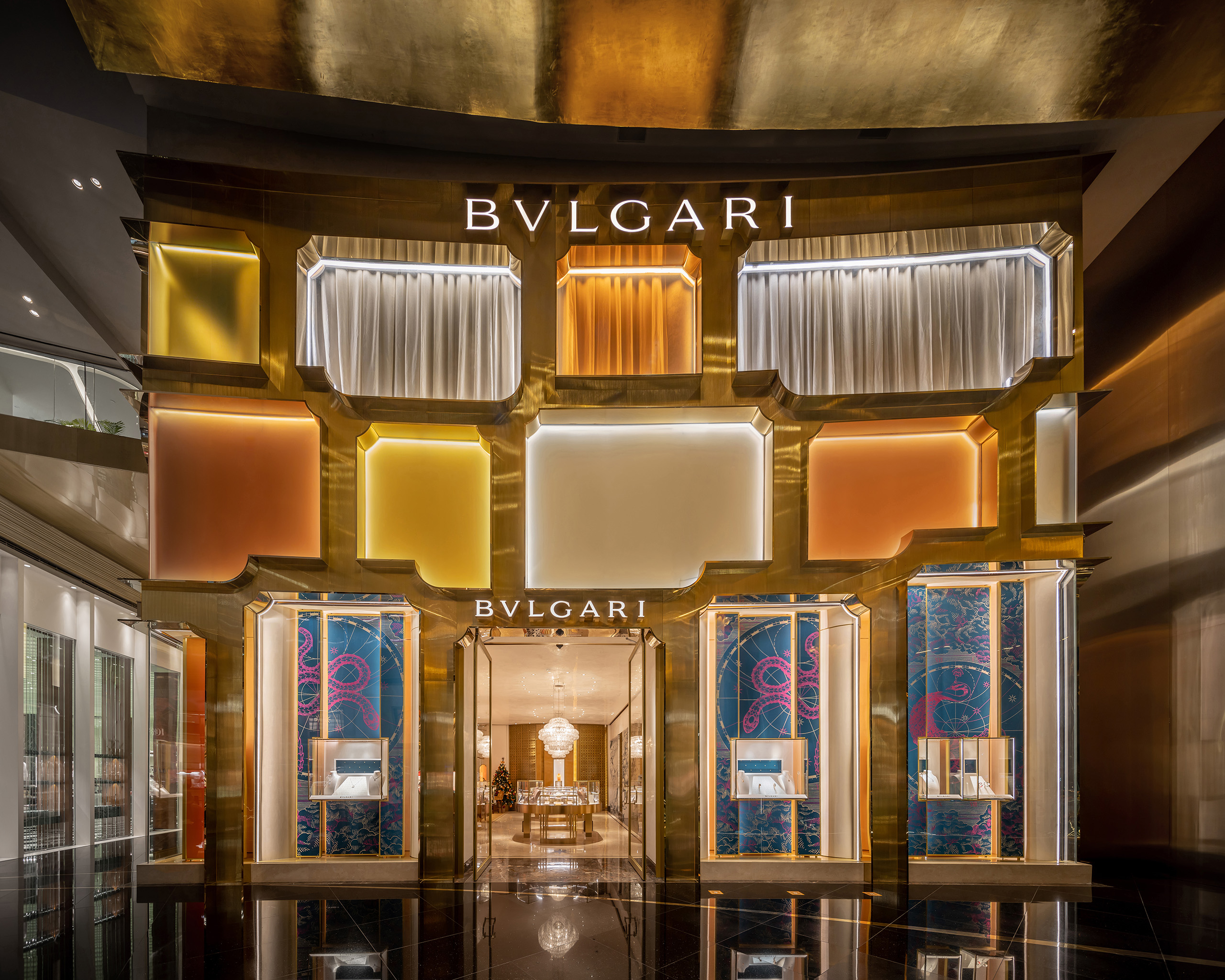 Architect
Founding Partner in Charge
Partner
Construction Phase Team
Design and Material Development Team
Concept Design Team
Copyright
Partners