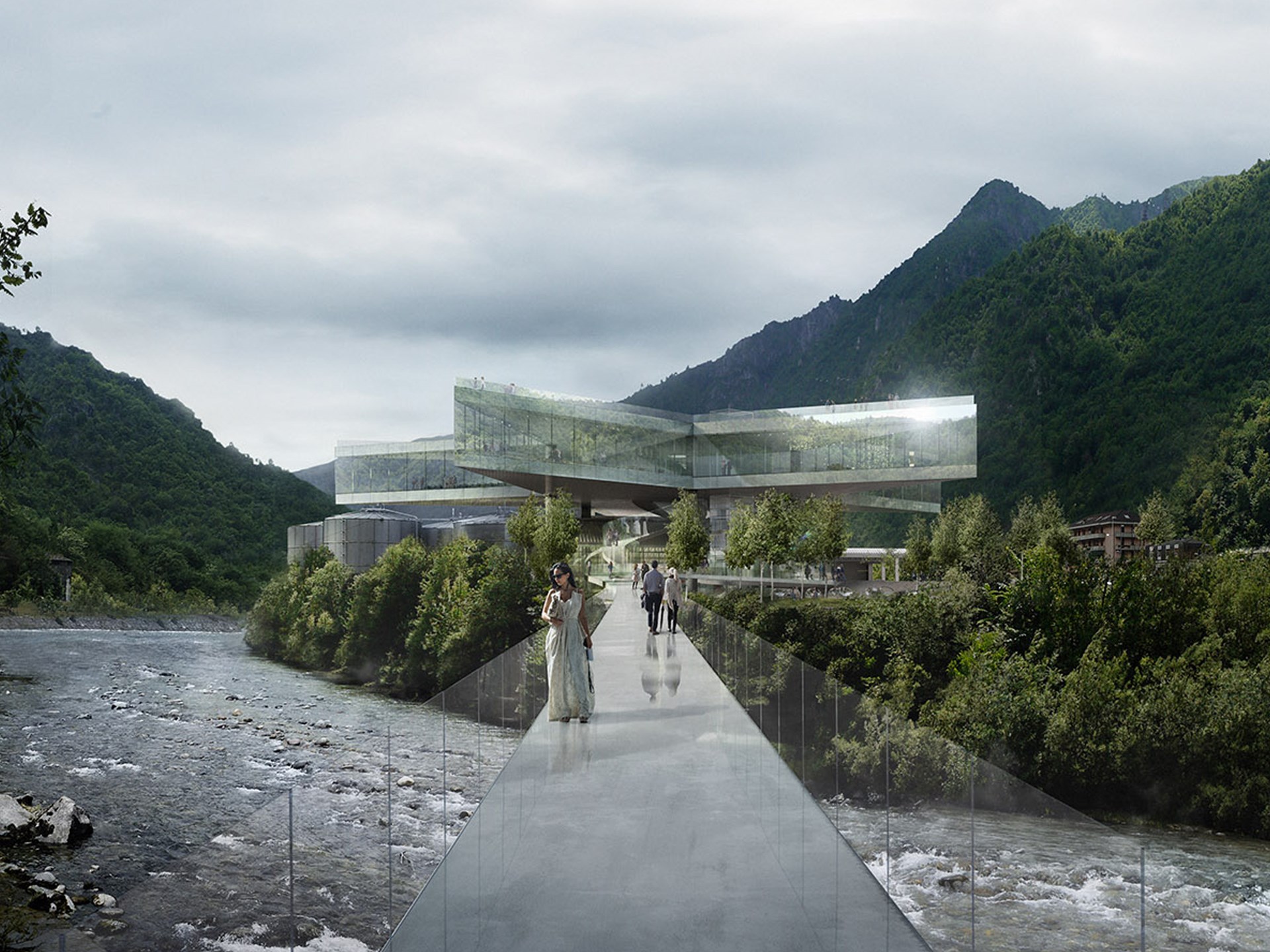 San Pellegrino Flagship Factory
MVDRV lifts an old factory out of its existing landscape breathing new life into an industrial working site in the heart of San Pellegrino Terme. An adaptive factory. A Star is Born!
Country

City

Bergamo

Year

2016

Surface

24000 m²

Client

San Pellegrino

Status

Competition

Programs

Themes
The Experience Lab blends with the surrounding landscape: the valley, the river, the birches and white pebbles. From the inside, connections with nature are made as the star's arms stretch outwards to the surroundings, offering a sequence of breath-taking panoramas. The ceilings and floors are made of a transparent and slightly reflective material, emphasising the purity of architecture as well as the intentions and ambitions of the brand.



© all rights reserved