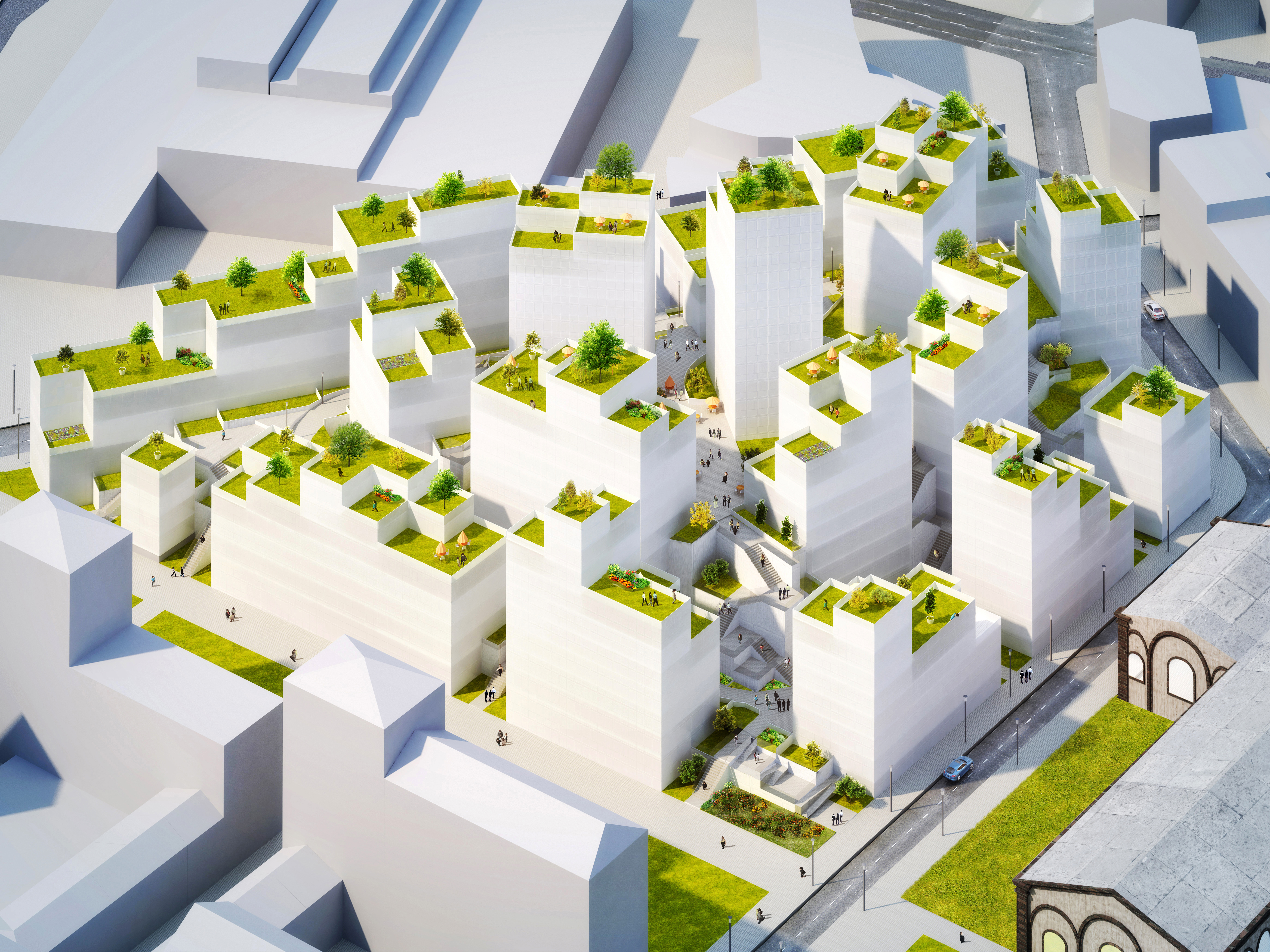 Montivry
In a dialogue with River Seine, the developmental project Montivry tackles the challenge of keeping renewal activities within the city centre whilst at the same time being part of the urban development of the Ivry Confluences.
Location

City

Ivry-sur-Seine

Year

2020

Surface

42231 m²

Client

LinkCity + Nexity

Status

Design
In a visual dialogue with River Seine, the program of ilot 4E tackles the challenge of keeping development activities inside of the city center alongside being part of the urban development of Ivry Confluences. The action to warp the activities program in a shape of a "hill" allows a meandering public street in a spiral that also guides the implementation of building housing and offices. The principle of urban continuity is enhanced by a stair path and step esplanades which divide up the building blocks to allow more access.
The urban integration of the activities adds value by discreetly allowing access of delivery from Maurice Gunsbourg street, and the disposal of the ground floor in retail and craftwork. The housings are overhanging and have multiples orientations that give nice views in every direction. Furthermore, buildings have a depth of 14m making them more efficient due to the reducing of artificial light and natural ventilation, to give the possibility of having offices inside of the housing units.
As a contemporary Montmartre, this project highlights a mix-use program and the porosity of the urban block for the wider developmental project Ivry Confluences with the innovative architecture of "Montivry".
© all rights reserved