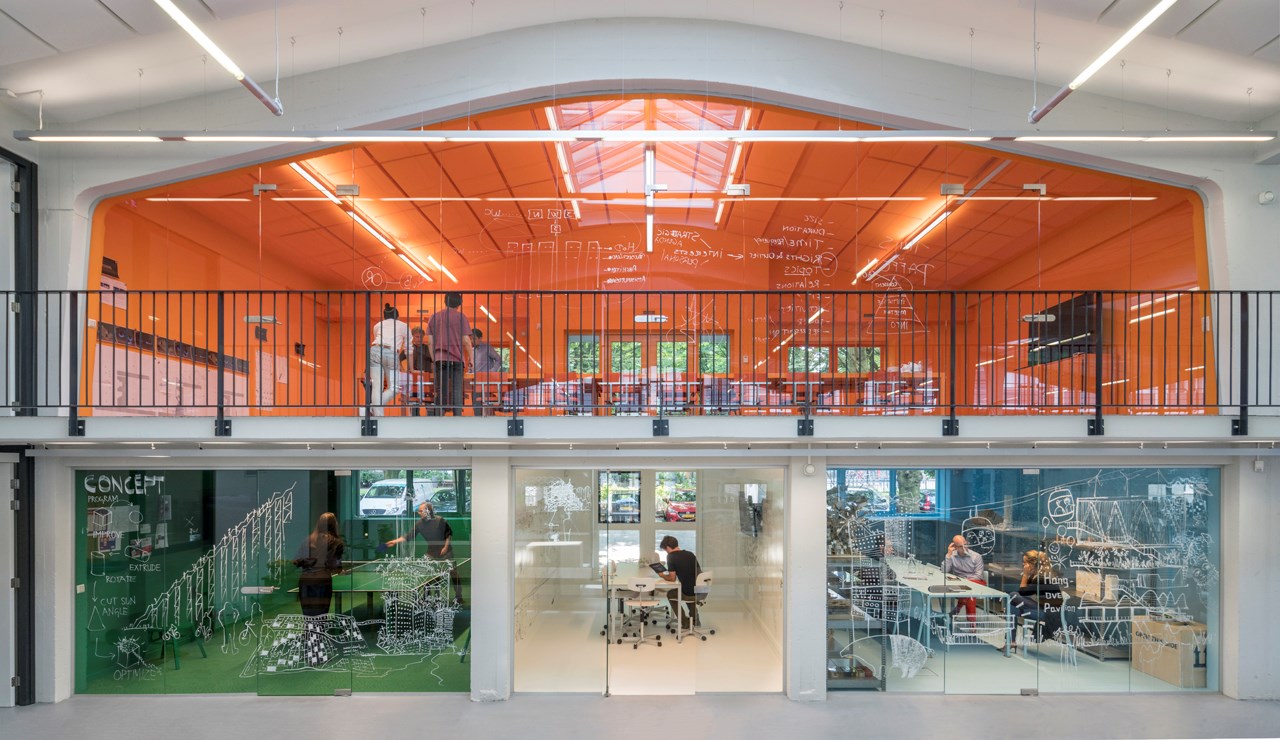 MVRDV House
MVRDV's 2,400 m2 interior renovation for their new offices, with 150 work spaces, had at its core the idea to capture and enhance their DNA in what is now called the MVRDV House. The new space builds on the progress made in previous offices, learns from how the team inhabited and worked in the previous building and translated these into new, more accommodating and productive spaces.
Country

City

Rotterdam

Year

2016

Surface

2400 m²

Client

MVRDV

Status

Realized

Programs

Themes
The five arched segments of the offices are enhanced, the previously enclosed areas were knocked open and replaced with glazed walls. From almost every point in the office, you can see other people within the space. The workspaces themselves hope to breed a collective atmosphere. Custom-made tables were designed for entire teams as one large unit with no table legs or dividers in the way.

The creative work attitude is furthermore reflected in some specific characteristics: Unlike the rest of the office who enjoy light-filled rooms and views across the office, the directors choose to have their space tucked away in a darker corner, on the ground floor close to the printer and coffee corner, to encourage them to be out amongst the rest of the MVRDV team. Gender-neutral toilets, a wall with family pictures and a communal, 30-meter long lunch table are signs of the social fabric of the company.

The building housing MVRDV's new offices, Het Industriegebouw, is in itself a large community of creative, technical and entrepreneurial industries; everything ranging from small tech start-ups to larger design firms. Pop-up cafés and restaurants create an occasion for users of the building to congregate; something which will be further enhanced once MVRDV designs the communal courtyard for the building.
© all rights reserved