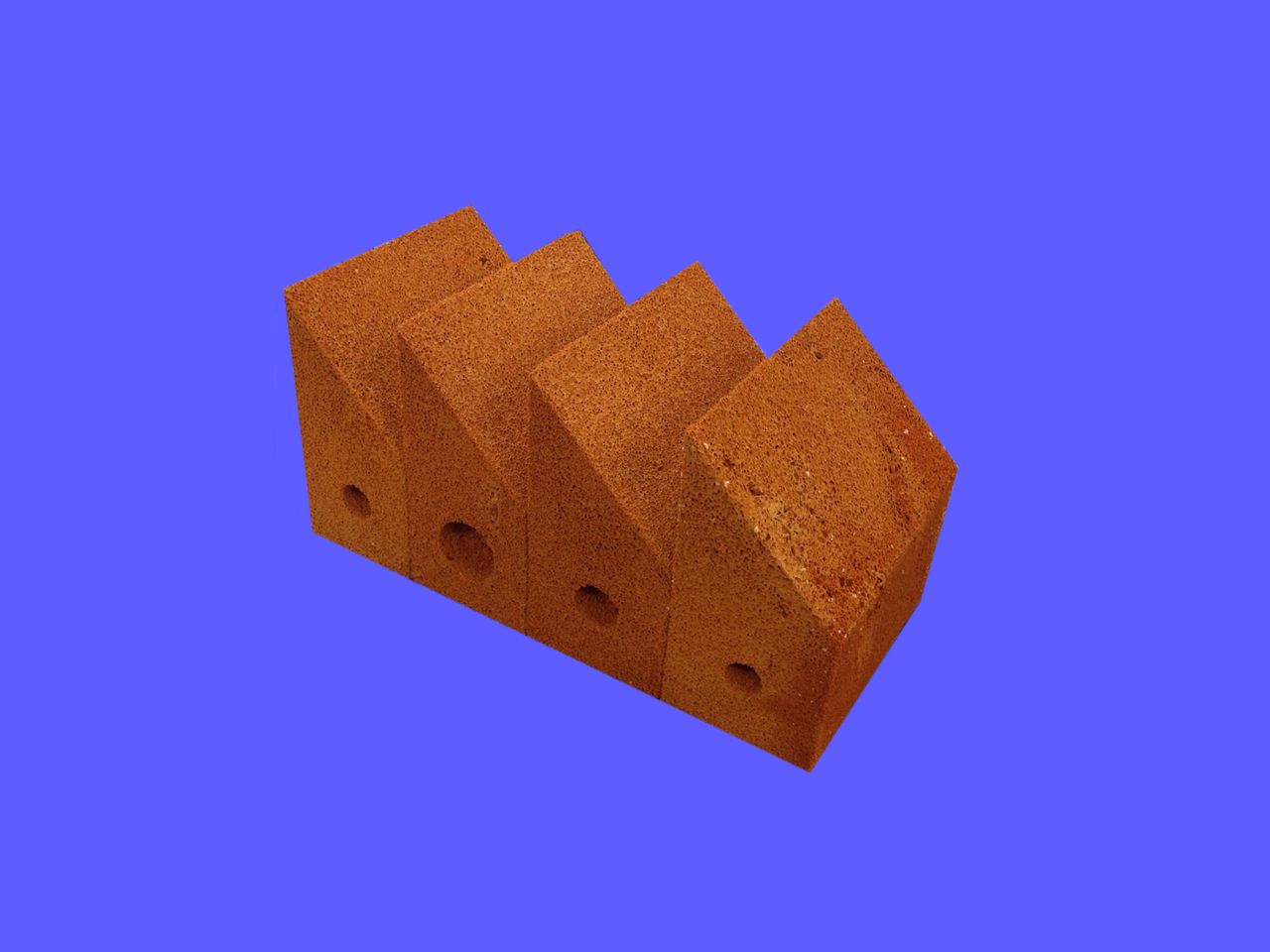 Bird Factory
Following the success of the Beagle House, a doghouse designed by MVRDV for Japanese Art-Director Kenya Hara's 'Architecture for Dogs' project, MVRDV has designed a brick birdhouse as part of the Migrant Garden project and exhibition.
Location

City

Milan

Year

2015

Status

Design

Programmes

Themes
For birds the notion of a 'natural habitat' is a foreign concept. Birds adapt to their surroundings providing there is place to breed and the appropriate fauna and flora in close proximity to nourish both itself and its offspring. Their habitat can range from nature reserves to dense urban areas or large industrial complexes. In the latter the right nooks and crannies often provide unconventional housing for a range of species, birds included. However, at times a little assistance is needed…

The Bird Factory provides this assistance in a way that embraces both the form and efficiency of an industrial factory. With an optimal use of the provided materials, the Bird factory has space for four nests. Implanted in spaces seldom considered a 'natural habitat' for birds the Bird Factory makes an important statement: if we invade the habitat of birds, birds have the right to invade ours.





Migrant Garden is a travelling exhibition consisting of 40 bird nests, designed by 40 selected architects and designers from across the world. The project aims to promote an architectural culture attentive to issues of the environment, the landscape and the protection of cultural heritage. It wants to stimulate a dialogue within the disciplines of architecture and design through an exhibition of 40 manifestos of selected firms, a debate that should start in academic places, promoting a mutual exchange of ideas between students and designers.
De Pinedo is a river island on the river Po in the Municipality of Caorso, Italy. It is part of the natural Oasi de Pinedo, a wildlife area, which includes, in addition to the island, a large area of scrub along the river, where many rare species of migrant birds come to nest. Following several invasive procedures such as the removal of vegetation, deforestation and intensive agricultural activity, the habitat of several rare bird species has been threatened. This vulnerable species have thus migrated to other (urban) habitats. Migrant Garden seeks to highlight the continued destruction of key habitats for bird species and make visible their plight.
© all rights reserved