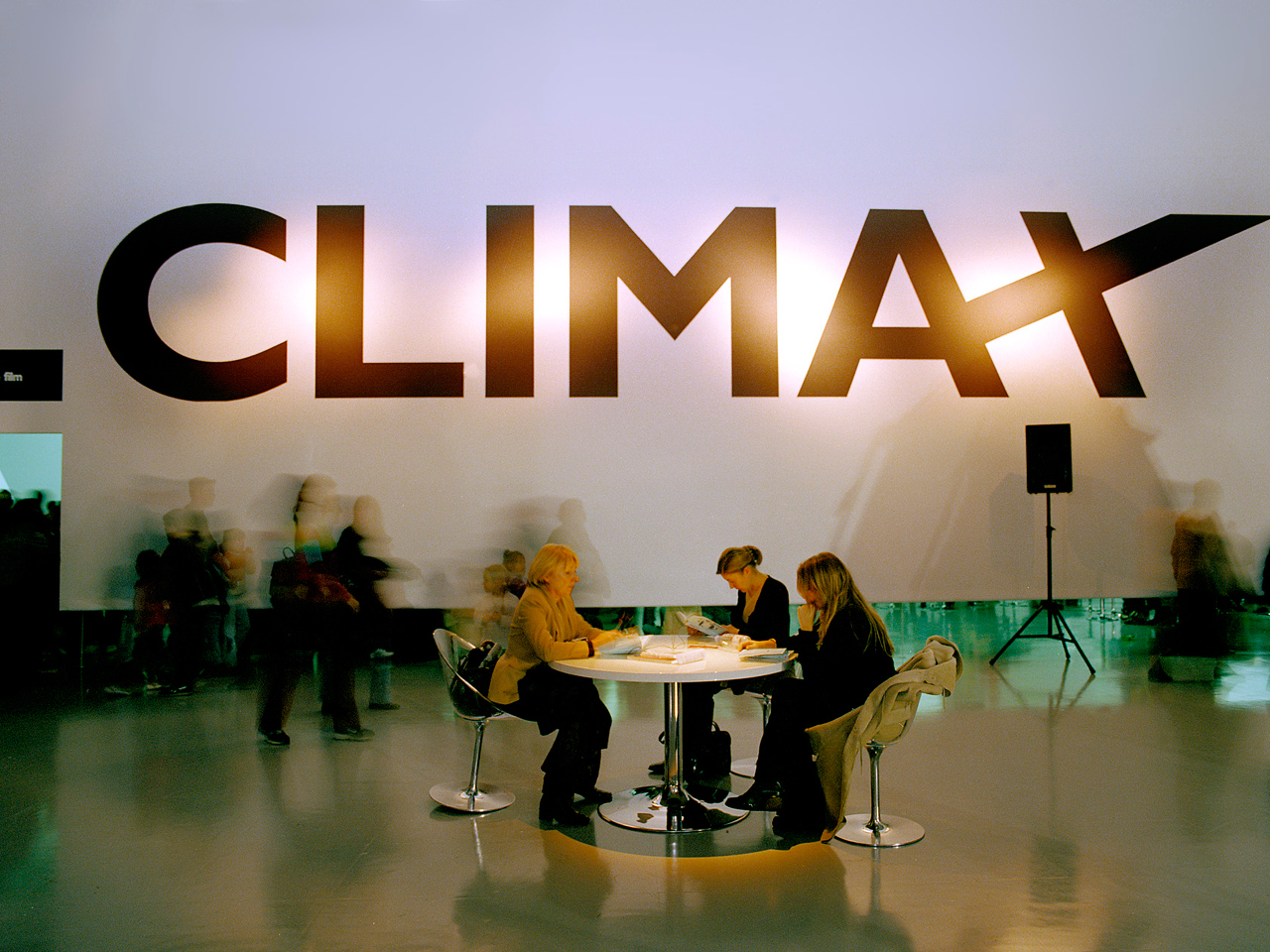 Climax
MVRDV developed CLIMAX together with the Cité des Sciences et d'Industrie (Paris, France) as a simulation exhibition on climate change. CLIMAX projects us into the future and shows images and animations of the possible consequences of political decisions on climate between two extremes: reduction of the so called Green House effect, or on the contrary, doing nothing to limit global CO2 output. Both extremes would affect our transport, our habitat and perhaps most of all our city planning.
Location

City

Paris

Year

2004

Status

Realised

Programmes

Themes
When the Cité des Sciences et de l'Industrie asked MVRDV to imagine an exhibition on global warming, it was suggested to resist the temptation to show only current scientific discoveries about climate change. To not only show scientific indicators of global warming but to focus on the search for alternative approaches to economic, social and built development (we are architects). To combine an educational content with an active, creative element, to reflect the changing position of cultural institutions as forward, rather than backward looking. The exhibition was divided into three successive juxtaposed chapters - three rooms - simultaneously exploring various approaches to the subject: a panoramic projection devoted to the climate system and its potential developments, a second room which detailed expert views on the subject, and finally a "war room" that included interactive simulations of the possible consequences of climate change.
The software developed for the exhibition, the CLIMATIZER incorporated aspects of technological, political, economic and social components of global warming. It collected data and provided a link between different knowledge systems. Scenarios were created and stored, from the most catastrophic to the most utopian. CLIMATIZER is a real-time interactive simulation of the Earth's climate. It focuses on the negotiation of economic output and CO 2 emissions. The simulation allowed users to control all economic parameters and thereby influence CO 2 and the climate. As time passed within the simulation, the quantities of so called actors (households, industry, forest, agriculture and energy- suppliers) changed. Demands were met as intermediates (food, energy and goods) were produced, transported and consumed within the limited resources of our Earth. In the process, CO 2 was emitted and accumulated into a global average. Due to the changing CO 2 level, global average temperature continues to increase matched by an alarming sea-level rises.
A 3D globe formed the basic stage for the simulation. A first section presentated different processes in nature: temperature, water and nature as a container for CO 2. A second part simulated human behaviour: cities housing people and industry producing goods. In this way climate and economy exist as two ever-changing processes negotiated through land-use statistics. The process can be seen as a next step towards the creation of the ultimate machine or computer system which regulates human activity. The CLIMATIZER is therefore not ready. Parts of it are still under construction and need to be developed. Perhaps the CLIMATIZER will never be complete due to the continued development of scientific knowledge relating to climate change. Along with the exhibition, a catalogue of research for the project was published in French.
© all rights reserved