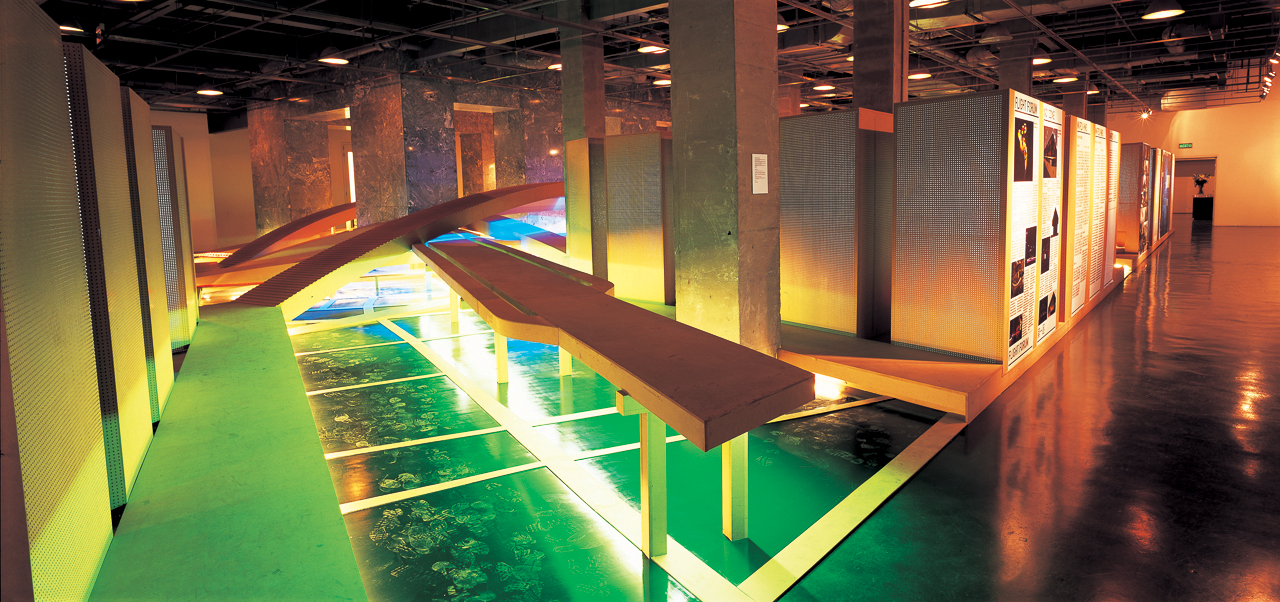 KM3 Shanghai
KM3 Shanghai featured a retrospective of MVRDV's architecture and urbanism projects in China up until 2005, situated within a walk-through scale model of the largest of them, the Infra-Jungle Project for Guanghzou.
Location

City

Shanghai

Year

2005

Status

Realised

Programmes

Themes
The life-size scale model provided a unique platform for the exhibition and a symbolic representation of the future cityscape. In addition, the exhibition featured five smaller-scale projects in Liuzhou, Tianjin, Nanjing and Beijing as well as 24 other projects completed by the firm.
The exhibition highlighted the opportunities and problems the professions of architecture and urbanism face today. The work of MVRDV builds upon an understanding of architecture and urbanism as complimentary: architecture will only have meaning if it devolves from a larger vision of the city.
Six of MVRDV's projects are shown in a tangible and interactive manner: a real walk-thru city. A giant urban model surrounded by an illustrated wallpaper that depicts how MVRDV's proposals in China fit within the office's oeuvre.
© all rights reserved