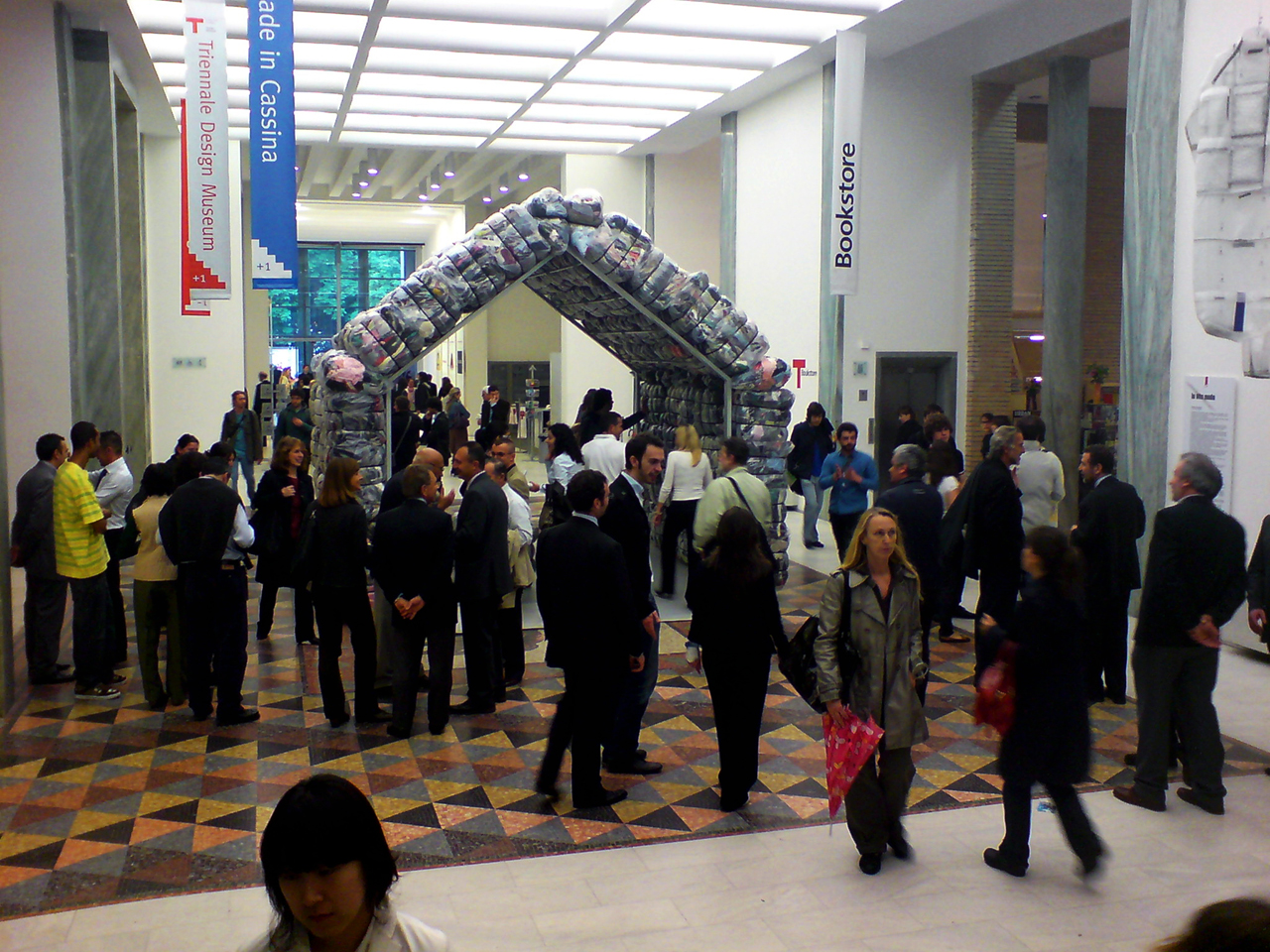 House of Clothing
Milan is synonymous with the fashion industry. Each season, a new line of clothes allows fashion victims to keep up with the latest trends. What happens to these products when trends and fads fade? Their high quality is meant to last a lifetime but their aesthetics have an extremely short life span. Do the remnants of trends gone by go to charity? Are they sold or do they end up in the waste bin?
An astonishing 1 million tons of textiles are disposed of each year. This constitutes almost 3%, by weight, of the average household bin. Furthermore, only 70% of clothing items earmarked for recycling are re-directed to clothing banks and made available for re-use. In stark contrast, over 70% of the world's population use second hand clothes. Would it not be a strong statement if Milan's fashion production could receive a second life? Donated clothes are checked, graded, sorted and put in plastic bales. Just like recycled paper, cars and washing machines clothing is part of a waste-stream that travels across the world from collection points on the streets of western cities to the market places of Africa.
Could we can find a use for second-hand clothing locally thereby attenuating transport related pollution? It is easy to imagine buildings made of bottles, fridges and carpets could we imagine the same for the well-rapped bales of second-hand clothes? The bales could be used as standardized modules attached to prefabricated elements to construct walls, doors and roofs. Given that the clothes brick is ubiquitous, a global product derived from logistical metrics, it is a material readily available and can thus be used in various environments and to different means. However, within the context of Milan the House of Clothes dresses its inhabitants in building blocks made of high-end fashion: the Milan Fashion Brick.




The minimalist, archetypal house consists of a simple steel structure to which the fashion bricks are attached. It is modestly furnished with the same modules. In essence, the bales are temporarily taken out of their transcontinental journey – a momentary detour that acknowledges and highlights their existence. The pavilion is open to the public for the duration of one fashion season. A monument of waste for Europe's fashion victims that seeks to stimulate awareness. Do you recognise anything
­
© all rights reserved