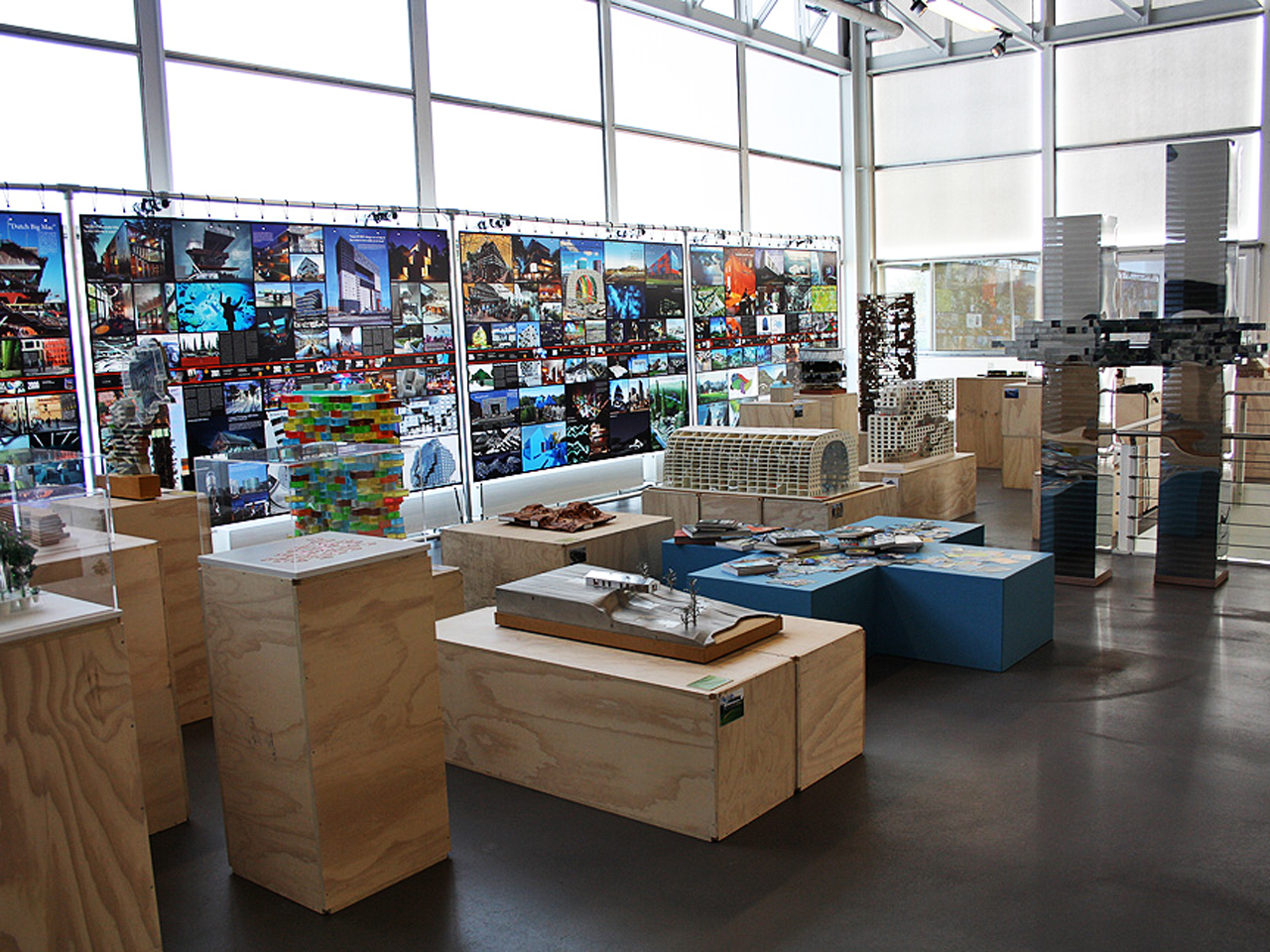 20 Years of MVRDV
This small exhibition of MVRDV's projects over the last 20 years was held in celebration of 20 years of building production, and also included young, up-and-coming landscape architect Anouk Vogel, with whom MVRDV have worked on many projects. The exhibition featured detailed scale models, panels including images and drawings, and a small part of the ongoing Vertical Village project.
Location

City

Hamburg

Year

2012

Client

A & W Hamburg

Status

Realised

Programmes

Themes
For MVRDV's 20th anniversary, and as a prize for being chosen as Architect of the Year 2012 by the readers of German magazine Architektur & Wohnen, MVRDV created a small retrospective exhibition of its work.
As all collective thinking is forward oriented, the task of a retrospective on the firm's work seemed paradoxical; even more to do so on a small scale without room for a deeper analysis of the past. Faced with the task of looking back onto their own work MVRDV decided to rely on the public verdict: Almost all texts in the exhibition are quotes from media. The models exhibited are favourites of the visitors to the Rotterdam office and the projected movies are the most wanted on social media.
A selection of past and current work is visualised in a timeline illuminated as a giant advertisement, fitting to the showroom context, accompanied by critical comment from others. A&W asked MVRDV to nominate a young architect for the USM Mentor Prize by A&W. The award was given to landscape architect Anouk Vogel and the exhibition features a small overview of her work.
© all rights reserved