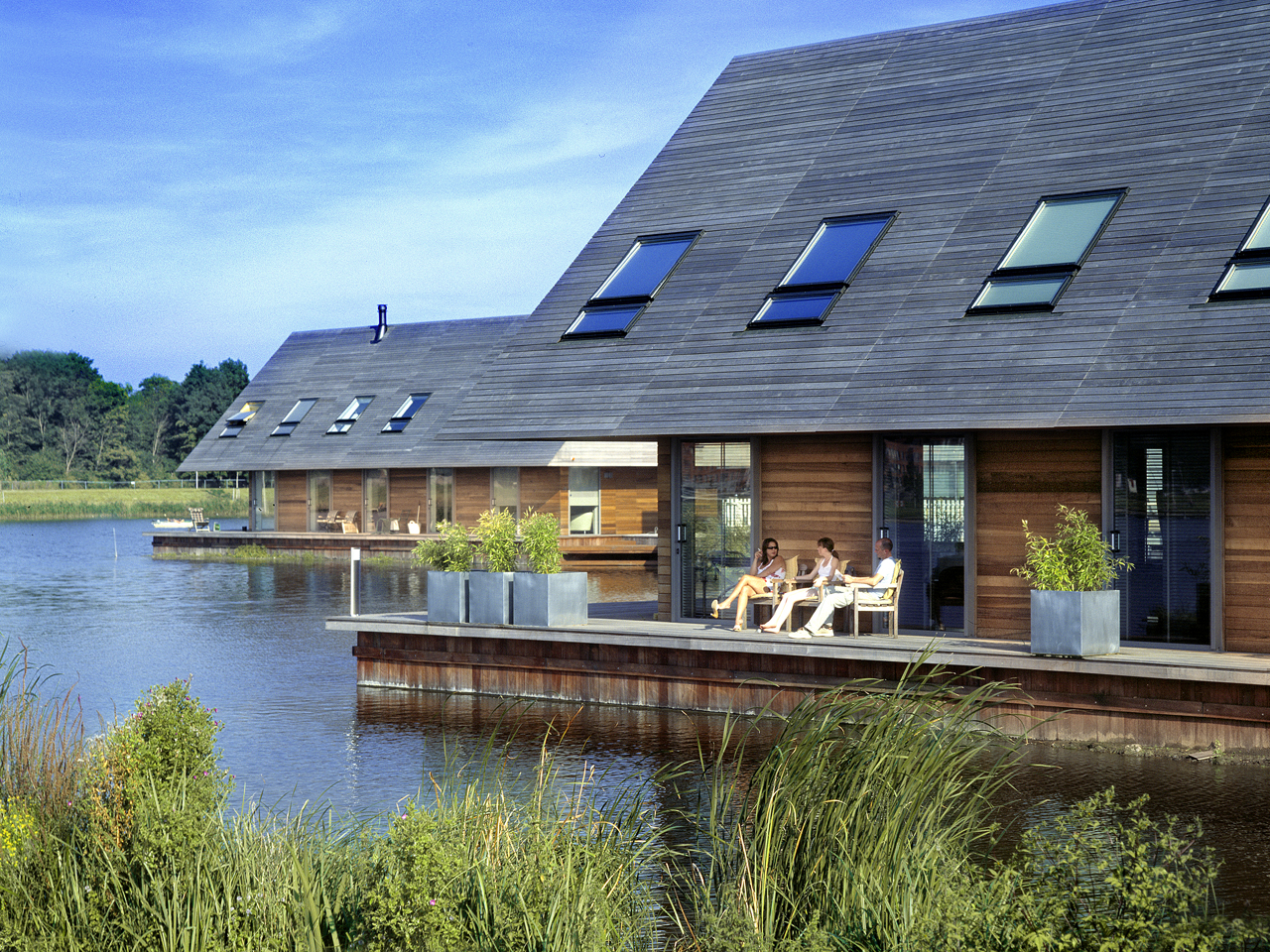 Watervillas
The Water Villas were the third and last MVRDV housing project within the Waterwijk Masterplan for Ypenburg to be completed. The design revolves around the longhouse, a housing typology with a rich history in many cultures.
Location

City

Ypenburg, The Hague

Year

2005

Surface

1920 m²

Client

Amvest Vastgoed, Amsterdam, NL

Status

Realised

Programmes

Themes
The long façades have large, floor-to-ceiling windows. The windows on the end façades are extra wide and in the roof twelve large windows are placed to provide optimal light during the daytime.
The eight villas are completely constructed of wood, except for the window frames. These are, for the most part, made of extruded grey aluminum, which contrast clearly with the façade.
The frames of the skylights are of wood – just like the roof itself. A large wooden terrace wraps around each ouse; widening on the ends of the villa.
© all rights reserved