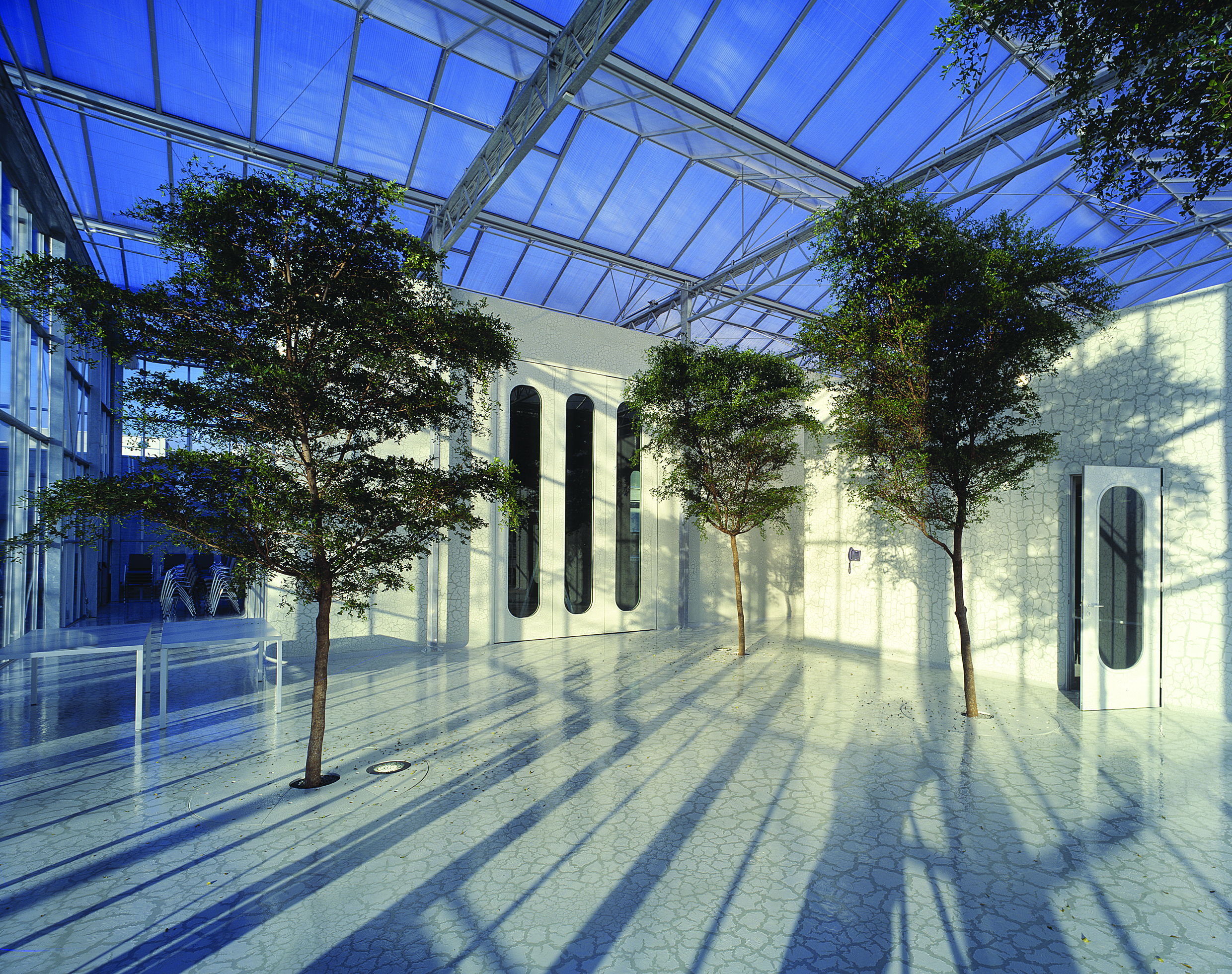 Pyjama Garden
With the design hospitals responding ever more to issues of hygiene, control and budget demands, typically they become enclosed boxes that are separated from nature. The public program however is sometimes able to compensate for the introverted orientation of the rest of the hospital. This Pyjama Garden proposes restaurant, conference center and library within a giant greenhouse, providing both patients and their visitors welcome relief from the sterile medical environment of the medical center.
Location

City

Veldhoven

Year

2003

Budget

€1,900,000

Surface

1500 m²

Client

Maxima Medical Centre, Veldhoven, NL

Status

Realised

Programmes

Themes
The demands for hygiene, control and budget typically turn hospitals into enclosed boxes, separated from the environment, disconnected from "nature." Hospitals can be regarded as perfectly balanced "installations."

The building for the public program, such as the restaurant, the conference center and the library for the MMC in Veldhoven, has been designed as a covered garden with natural sunlight, a glass house acclimatized by flora that compensates for the introverted orientation of the rest of the hospital.

It gives the patient some freedom from the endless corridors and sterile medical environments. It's a pyjama garden amid the Lysol disinfectant of the hospital ward.
The regular and relatively inexpensive construction of the glasshouse could be extended into a large atrium, planted with trees, that could be available to all visitors and patients as a retreat from the reality of the hospital. It is positioned in the middle of the existing hospital in order to turn it into a casual meeting point and an obliged "natural" momentum in everyone's trajectory.
The functions are housed in mini-houses within the garden. The atrium will be the first step in re-fashioning the hospital as a "sea" of glass with lush gardens year-round, a green salve for an otherwise white wound.
© all rights reserved