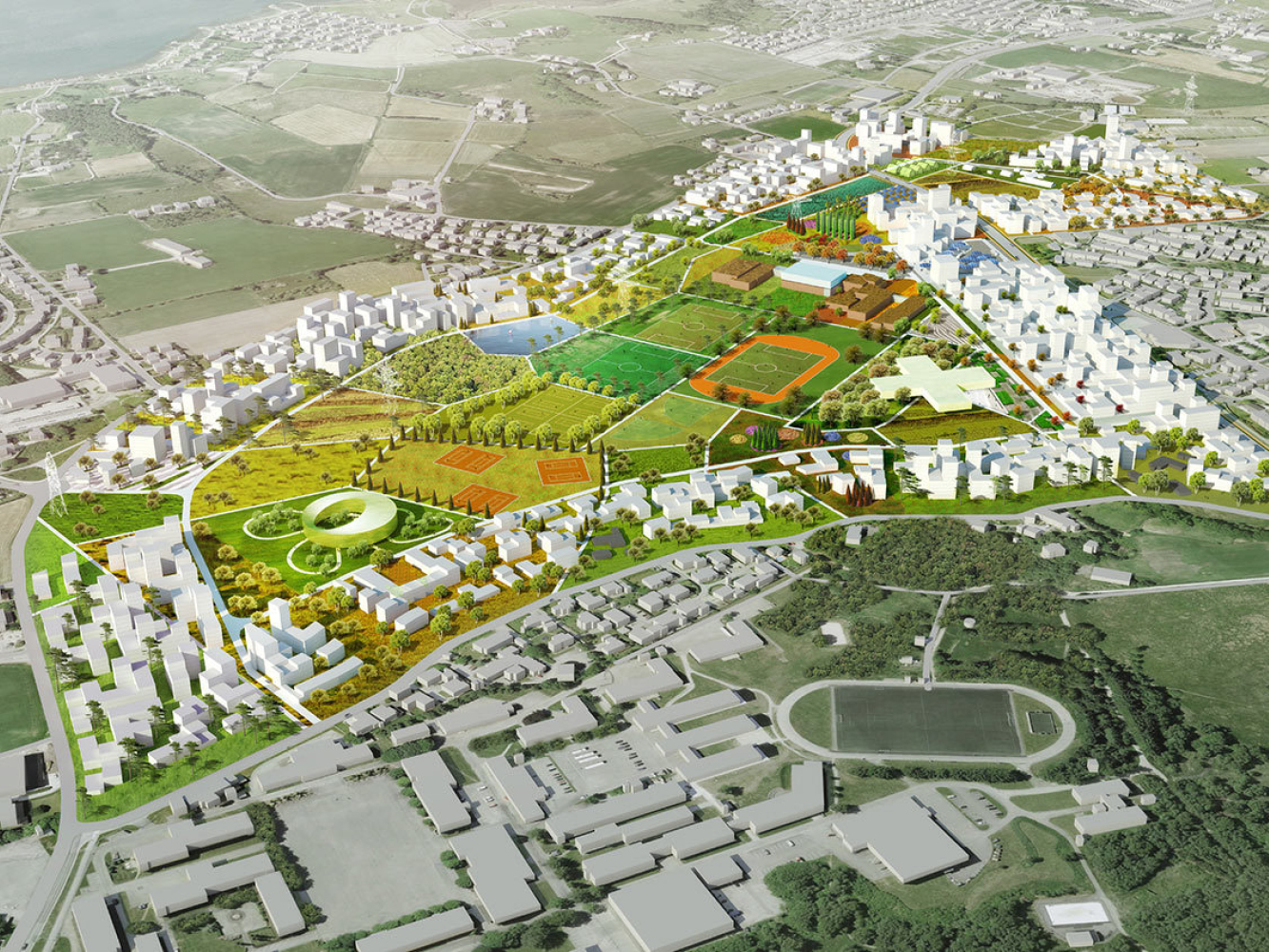 Madla Revheim
Madla-Revheim is the main development area outside Stavanger, for which MVRDV with SPACE Group were asked to place 4000 housing units on a 780 acre site, in addition to many public programs and sports facilities. The aim of the comission is to develop models for sustainable growth in the area, considering development principles, transportation systems and built structures as parts of a unified whole to create a successful community.
Location

City

Stavanger

Year

2013

Surface

3200000 m²

Client

Stavanger Kommune

Status

Competition
Stavanger has established a unique position both in a Norwegian context and internationally; a culture of ambition, innovation and entrepreneurship has shaped the city into what it is today – Europe's capital of Energy, a strong cultural hub and a destination for breathtaking extreme sport.

Due to the booming offshore industry the region has doubled its population since 1950 and is continuing to grow rapidly. Currently Stavanger/Sandnes has the second largest growth rate in the country. This makes urban densification both a necessity and a desire.
Madla Revheim is positioned at the point where the urban and the rural meet, the area seems perfectly suited to set a new example for how sustainable growth can be facilitated in the Stavanger region.
Identifying two clearly defined zones – a green zone and an urban zone – allows concentrating development along the perimeter of the site in order to realize the collective quality of a large scale common space, a recognizable quality at the heart of the development: Madla's Green.
© all rights reserved