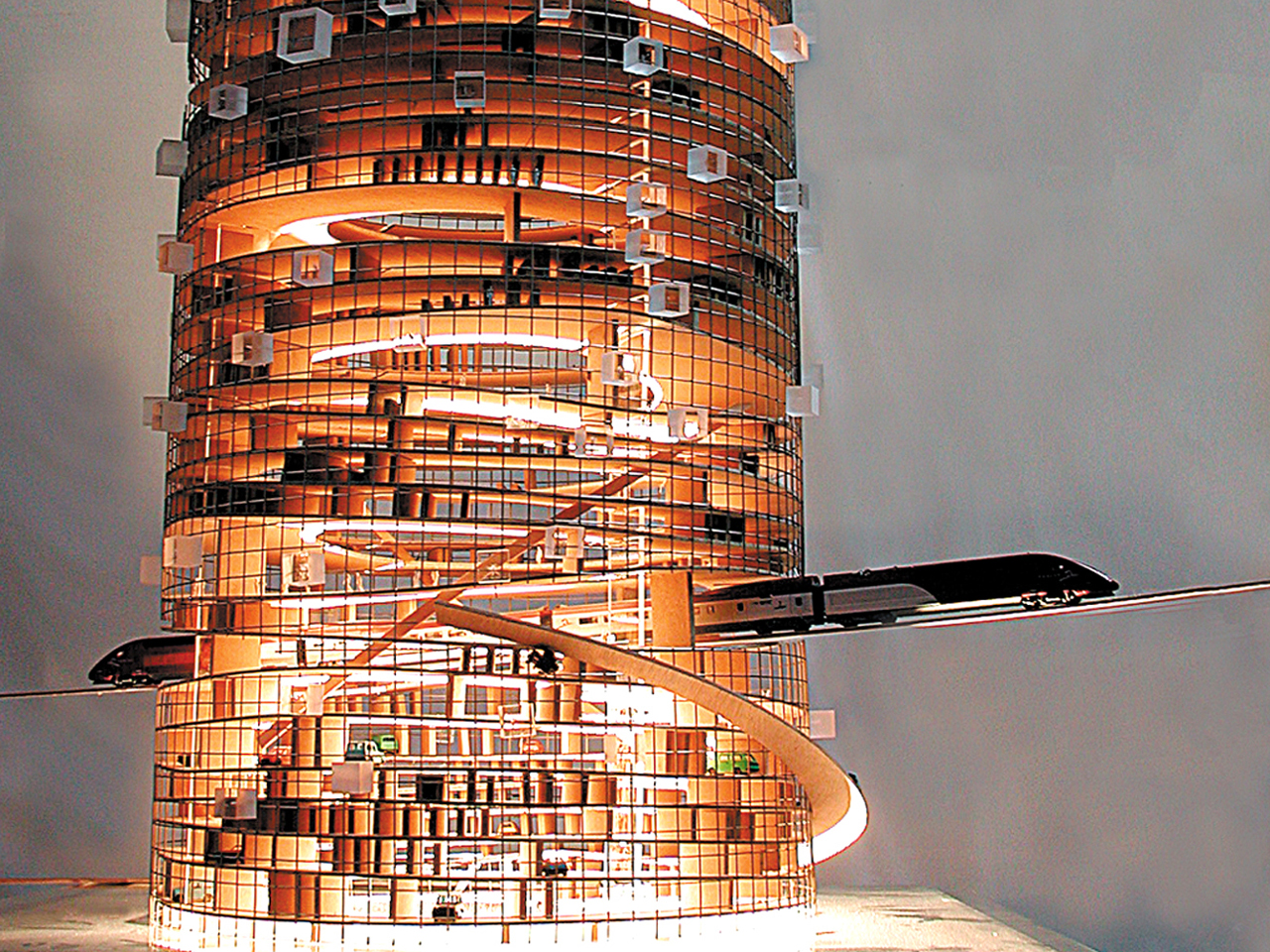 Brabant Library
Each village in the province of Brabant (the Netherlands) has a public library. This is the legacy of the sixties. The relative limited budget and dense distribution have led to a series of libraries with modest, unilateral, local, sort of the same, average collections. This concept doesn't hold up to the enormous production of books. Because of the ongoing urbanization and densification a larger and more differentiated demand for books arises.
Location

City

Eindhoven

Year

2000

Surface

40000 m²

Client

Provinciale Bibliotheek Centrale Noord Brabant, NL

Status

Competition

Programmes

Themes
The development of new forms of media demand attention: the enormous growth and potential of new information carriers like the cd and computer make it possible to have information everything and anywhere. The ability to download and print books looks like the end for the existence of libraries. Is it useful, given these new developments and the given situation, to maintain the existing concept? Or could it be that this is the right moment to rearrange the Central Library of Brabant? To give it new direction?

These developments ask for a reconsideration of the existing strategy. A more central approach seems necessary to offer resistance to virtual media developments and the qualitative impoverishment of public facilities by decentralization. Even though the possibilities of a paperless era increase, we can think of several reasons for a physically present collection. First of all it stimulates the physical experience of reading. Secondly it gives space to already existing and old books. Thirdly, a physically present collection makes it possible for people to meet and therefore providing for the coincidental transfer of information.
By bringing together all collections of the small public libraries into one place, a huge and complete library arises, that can compete with other collections in Europe. A library in which everything is immediately accessible. A library in which completeness and/or specialization are guaranteed. By combining this library with a refined distribution system, a personal computer can be used to get a book. A transport system delivers the book to the place where it should be. Or one can download and print the book at home. By placing small but refined collections at public meeting places like bars, train stations, hospitals, schools, gas stations, etc. the demand for books can be stimulated.
What should the central library look like? Information benefits from systematics and overview. The collection is sorted out from A to Z in bookcases, directly and easily accessible. By circulating this wall of books around a communal space, a collective, public lounge arises: a provincial living room with a view over the total collection, the delivery of books, the research departments and also over the city and landscape around the library. It binds knowledge to location, research to leisure. There is a bar with a fireplace at the lowest point of this lounge. A strolling path of 17 kilometers goes all the way to the top of the tower: the highest point of Brabant.
© all rights reserved