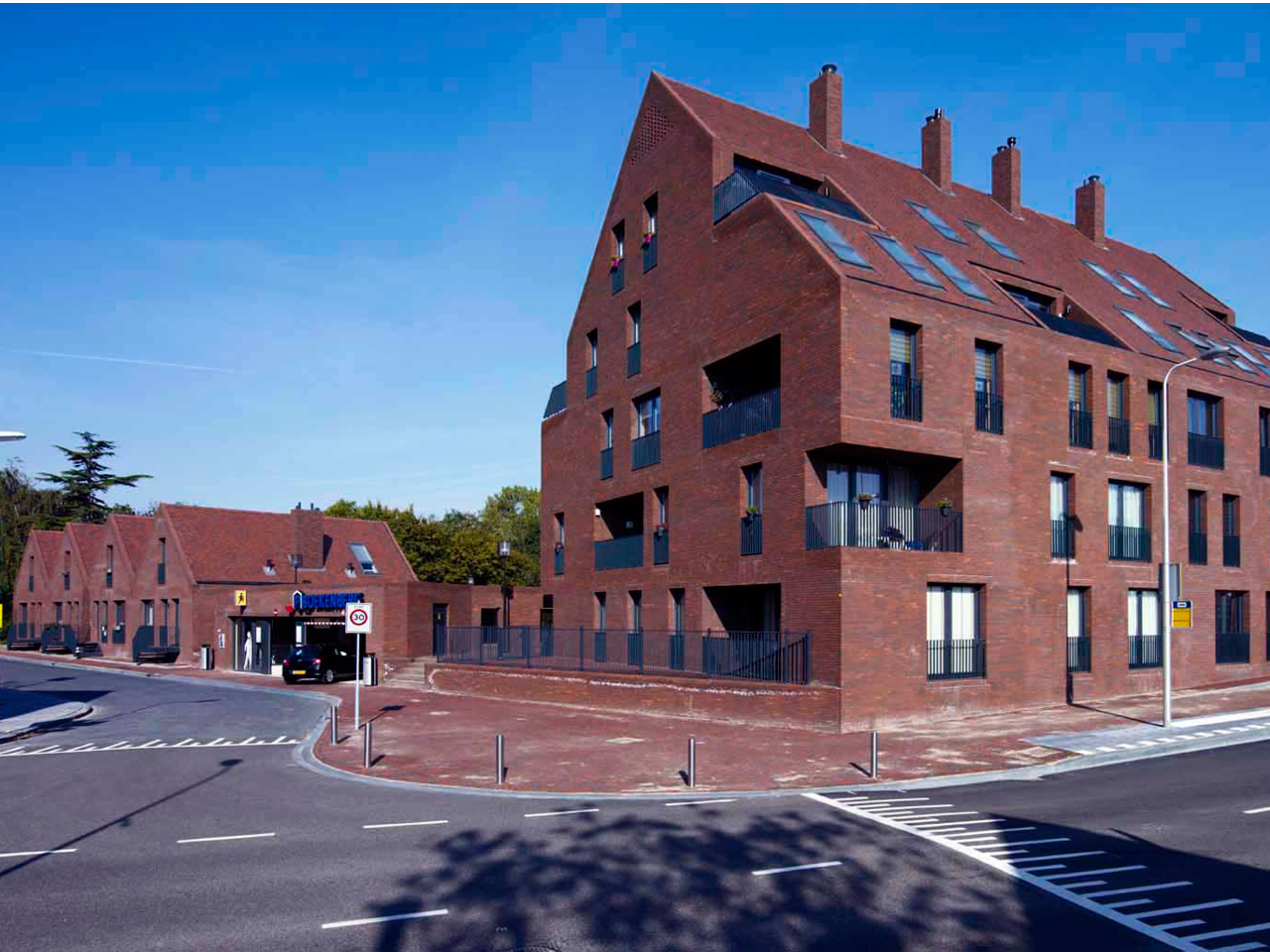 Library Quarter
The new public library Book Mountain in Spijkenisse is part of a larger plan to impove the town-center and add density. MVRDV designed a series of apartment buildings which reflect local typologies. With the library itself suggesting an enormous barn, the neighborhood takes on the character of a farmhouse and its outbuildings, all covered in brick to integrate with its surroundings. Under the square are parking spaces and water storage for fire fighting among other service functions.
Location

City

Spijkenisse

Year

2013

Surface

17000 m²

Client

De Leeuw van Putten Housing Corporation, Spijkenisse, The Netherlands

Status

Realised

Programmes

Themes
The Library Quarter is MVRDV's response to the need for additional housing in Spijkenisse, and the opportunity to combine housing with the library, offices and supermarket already on site at the Book Mountain. The commision was recieved after the Book Mountain went on site, and so was also a response to the building. The neighborhood is conceived as as a new take on the traditional use of brick in the Netherlands. The apartments are collected into large, house-like volumes with a traditional pitched roofs, but the historical reference ends there. Brick becomes a maleable surface, covering floors, walls and roofs indescriminately to create a cohesive environment.
The buildings are pushed to the edge of the site, creating an organic, village like interior square. The neighborhood is paved to provide a more urban lifestyle, in contrast to surrounding suburbs. On top of the entrance to the parking lot is a series of apartments forming a follie, a house that appears tilted through the clever creation of an optical illusion. The area was initially designed for the private rental market, but after the economic crisis was converted to social housing. Through a wide variety of apartment formats and sizes however, it has succesffully attracted a mix of inhabitants of different ages and backgrounds.
VISIT
The Library Quarter is built up of both residential and public space. Visitors are encouraged to walk around the site and visit the Book Mountain whilst they are there. However as much of the site comprises of homes, please be respectful of resident's privacy. For those taking a car, the site has underground parking.

Address: Karel Doormanstraat 3, 3201 CE Spijkenisse
© all rights reserved