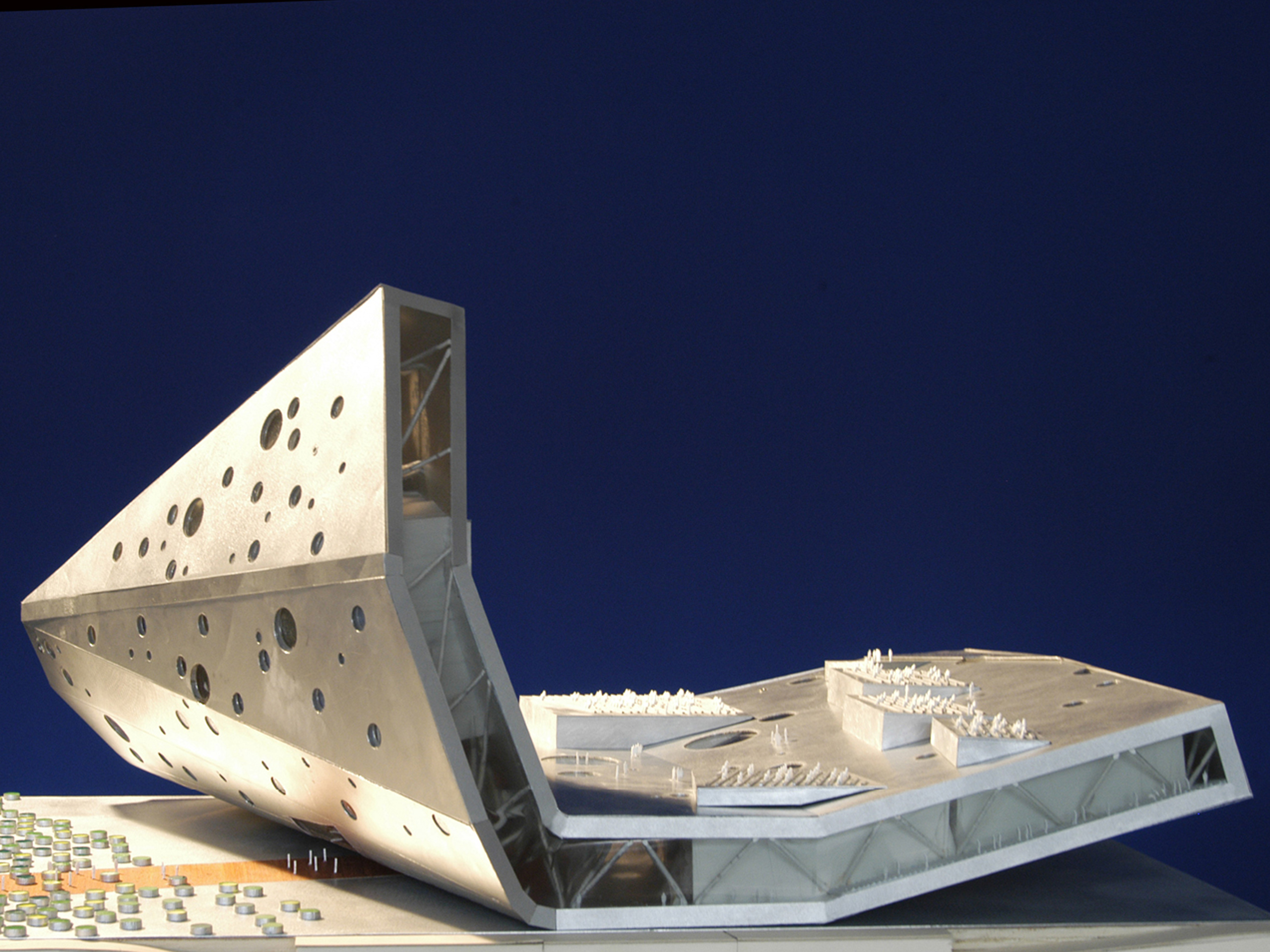 Busan City Sofa
This project is a product of the aspirations for a unique new Film Palace in Busan. It needed to become a remarkable and festive background for the festival and the other activities. To create the unique volume, the organization diagram has been curled up to create a sandwich of festive places. It has both an interior space and a covered and open exterior space, suitable for activities at different times of the year. The remarkable volume of an urban chair is created.
Location

City

Busan

Year

2005

Budget

39,000,000

Surface

27600 m²

Client

BIACF (Busan International Architectural Culture Festival Organizing Committee)

Status

Competition

Programmes

Themes
The desire for a new film palace in Busan demonstrates the demand for a strong, attractive icon that celebrates a festive atmosphere and forms a striking backdrop for the festival and other activites. The site itself definies the specific urban programming requirements. So as to be able to position the building and to enhance its visibility, future construction is located at the northern side of the terrain, adjacent to the future media-industry complex.
The volume is conceived as a single layer, divided into clear functional zones that allow for indepedant use throughout the year. Within the individual zones, a series of 'boxes' are positioned with streets in between. The building can be conceived as a cinematic village.
The volume acts to organize internal activites. It has literally been folded up to create a 'sandwich' of festive place: a cinema located in an interior valley, situated between dramatic plazas below and a surprising open air cinema on top. It combines a covered interior space with an open exterior space, suitable for use in all seasons. This remarkable volume, this urban 'seat', provides the cinema building with a position with maximum coverage of the site.
© all rights reserved