Three buildings – two by MVRDV and a third by the Amsterdam-based architects Elephant – have been completed in MVRDV's Westerpark West masterplan in Amsterdam. The three new buildings are the MVRDV-designed Blend, with expressive bay windows that create extra living space and enhanced views, as well as Salt and Pepper, designed by MVRDV and Elephant respectively, that both have a bold cantilevered shape facing opposite directions. The three buildings comprise a total of 302 apartments, with an average size of about 66 square metres. Constructor JP van Eesteren delivered Blend, Salt and Pepper last week to investor CBRE Investment Management.
The MVRDV-designed masterplan Westerpark-West transforms a former ING office complex into a green, lively neighbourhood of over 900 homes in total. The masterplan, which includes a total of 12 buildings, is located in the Amsterdam Brettenzone, directly to the west of the city's popular Westerpark. In total four of the twelve buildings are now completed, including the Voortuinen apartment building, which was designed by Elephant and completed in 2021.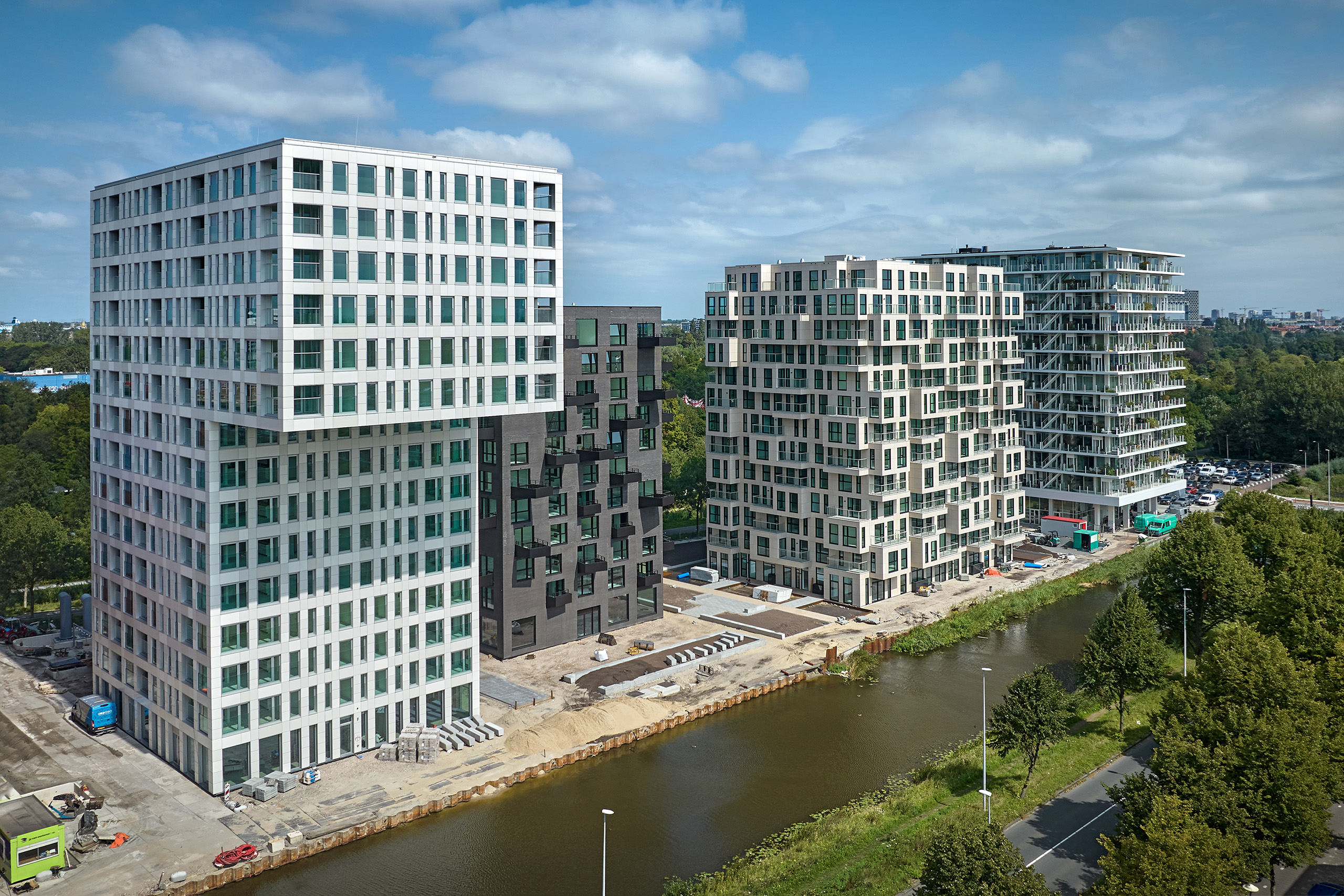 From left to right: Salt by MVRDV; Pepper by Elephant; Blend by MVRDV; and Voortuinen, completed in 2021 by Elephant. Image © Bert Rietberg
The diverse architecture of the apartment buildings in Westerpark West is matched by the variety of different communal spaces to create a striking neighbourhood arising in the middle of the city. The importance of greenery in the masterplan is clear from the diversity of outdoor spaces: The masterplan is divided into five plots, with each plot incorporating a different character of green space, from plazas to courtyards.
Previously, the site was occupied by the ING office buildings. In collaboration with New Horizon Urban Mining, 7,000 tonnes of concrete rubble was processed, from the old building into raw material for new concrete. This recovered material has been reused as much as possible in the construction of the new buildings.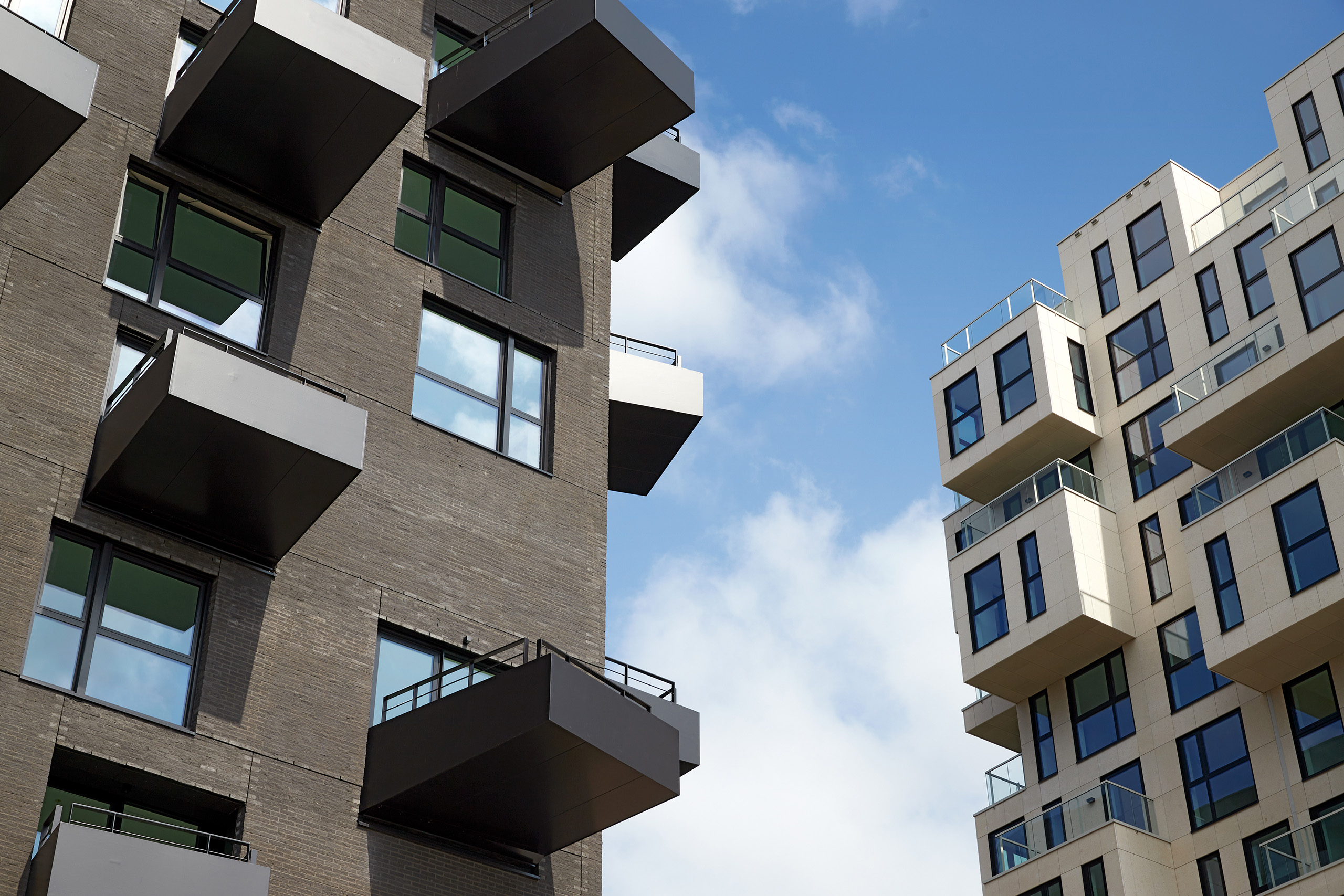 Pepper and Blend. Image © Bert Rietberg
The 70,000-square-meter masterplan continues the landscapes of the Westerpark. London-based Gustafson Porter + Bowman designed the plan's landscape, adding to their 2003 design for the area around the Westergasfabriek, which forms the Westerpark's current boundary.
Read more about the Westerpark West masterplan here.