In a ceremony this weekend at the Changhua Coastal Industrial Park, construction was officially started on Sun Rock, the MVRDV-designed operations centre for Taiwan's government-owned energy company Taipower. Located at the Changhua Coastal Industrial Park, the building's primary function is industrial, with offices, a maintenance workshop, and storage facility. However, the design also serves an important public purpose: it is intended as a "manifesto in a building", with a solar panel façade providing all of the building's required energy, and a public viewing gallery that invites visitors to learn about the company's work as they transition to sustainable energy sources.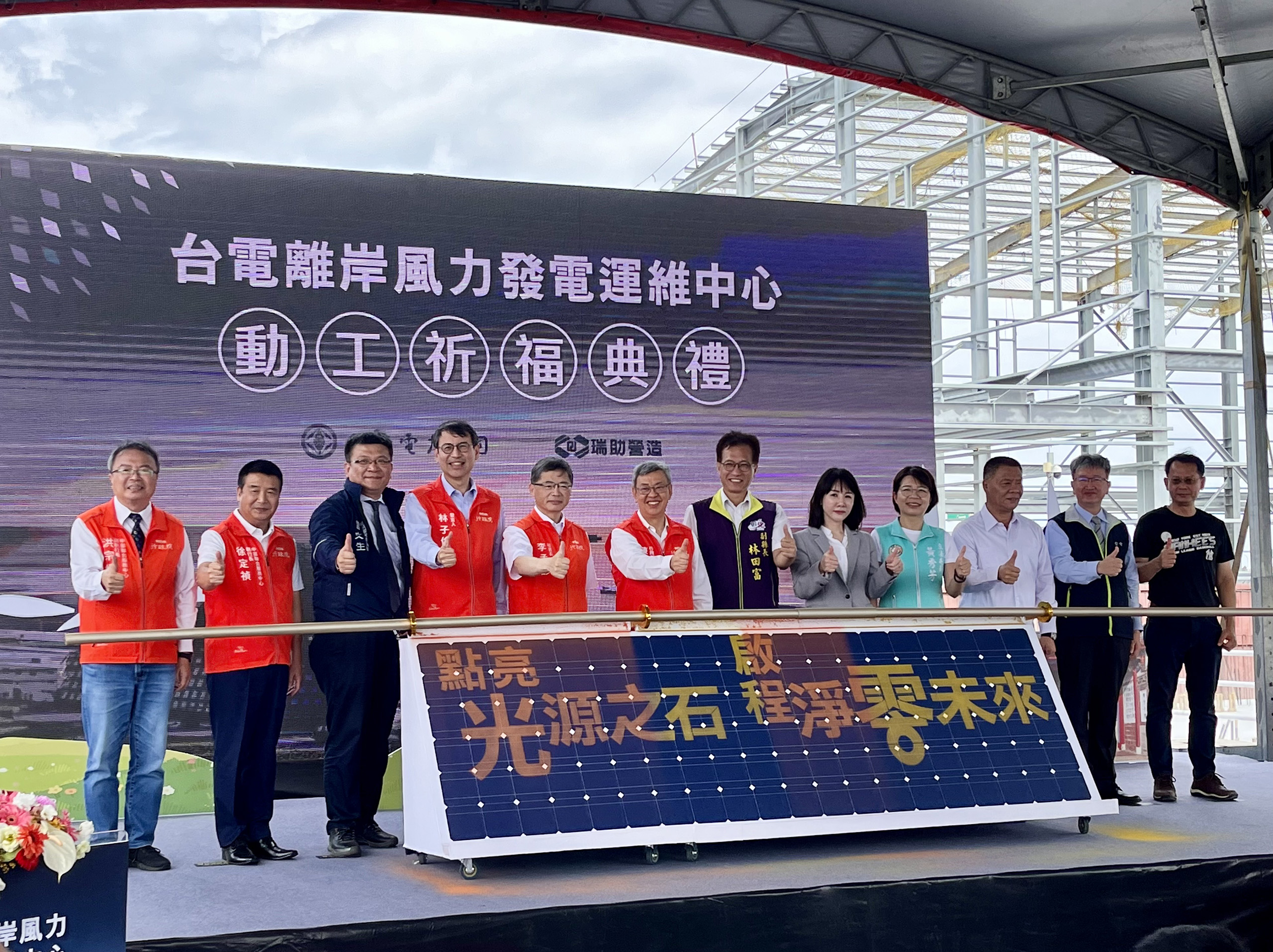 Image © Taipower company
The rounded shape of Sun Rock, with a gentle slope on the southern side and a tall dome on the north forming high walls on the east and west, is designed to maximise the energy that can be captured throughout the day. The façade of the building is pleated, allowing the angles of the solar panels to be always optimised to catch as much light as possible. As a result of these measures, the building's photovoltaic panels can generate 1.2 million kilowatt-hours of clean energy per year – an amount of energy equivalent to burning over 100 tons of crude oil – and making the building completely self-sufficient.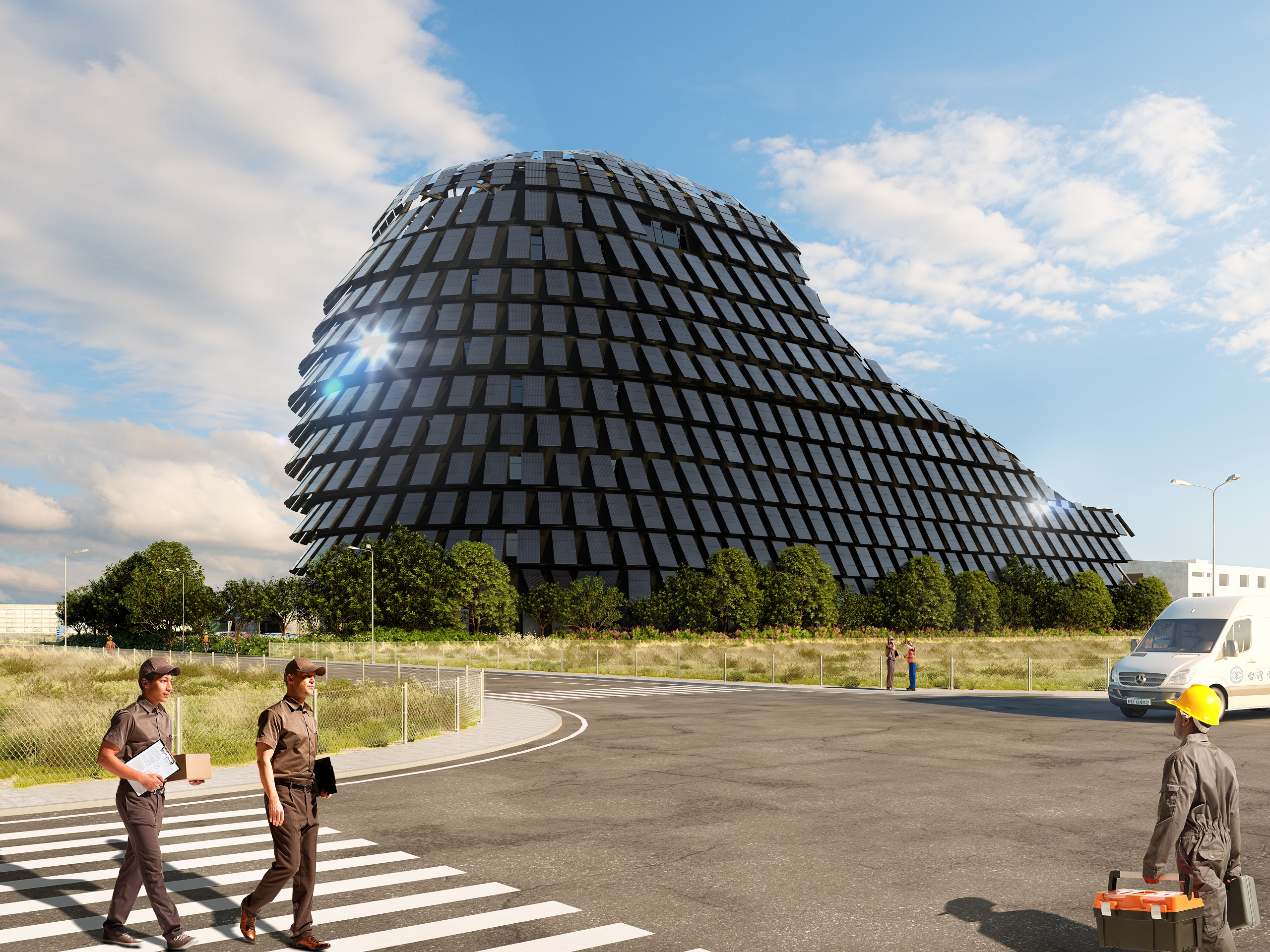 Image © MVRDV
"Sun Rock is a functional and prosaic building, in a way – the main purpose is storage and maintenance", says MVRDV founding partner Winy Maas. "Yet it also has another important function: to communicate. When people see such a mass of solar panels, with every part of the façade oriented to catch the sun's rays, they will have no doubt about how the building gets its energy and the priorities of its owner. That sends a positive message about the future of Taipower, and indeed about the future of Taiwan."
Image © MVRDV
At the heart of the building is the Data Room, a soaring atrium with real-time displays of data about Taipower's operations and the amount of renewable energy the company generates. On the first floor, a gallery space provides a view onto the maintenance workshop, allowing the public an up-close look at the machines that make sustainable energy possible, from solar panels to massive wind turbine blades. A further gallery for exhibitions is included on the top floor, while at roof level, under the shelter of a dome of solar panels, is a terrace complete with trees for both visitors and Taipower employees to relax.
Construction of Sun Rock is being carried out by Reiju Construction Co., Ltd. The building is planned for completion in 2024.
Read more about the design of Sun Rock here.