The much-anticipated masterplan for Brussels' new development area, the Tour & Taxis Lake Side, has been submitted for approval. MVRDV designed the masterplan for Nextensa. The new district is mainly residential but also includes offices, catering establishments, local shops, and public facilities set among a greenery-focused landscape design by Bas Smets. MVRDV is working together with coordinating architect Bureau Bouwtechniek to supervise the delivery of the plan, which adds 140,000 square metres of floor space – including 800 homes – in a series of buildings designed by MVRDV, Binst Architects, POLO, HUB, 3XN, Cobe, and Effekt.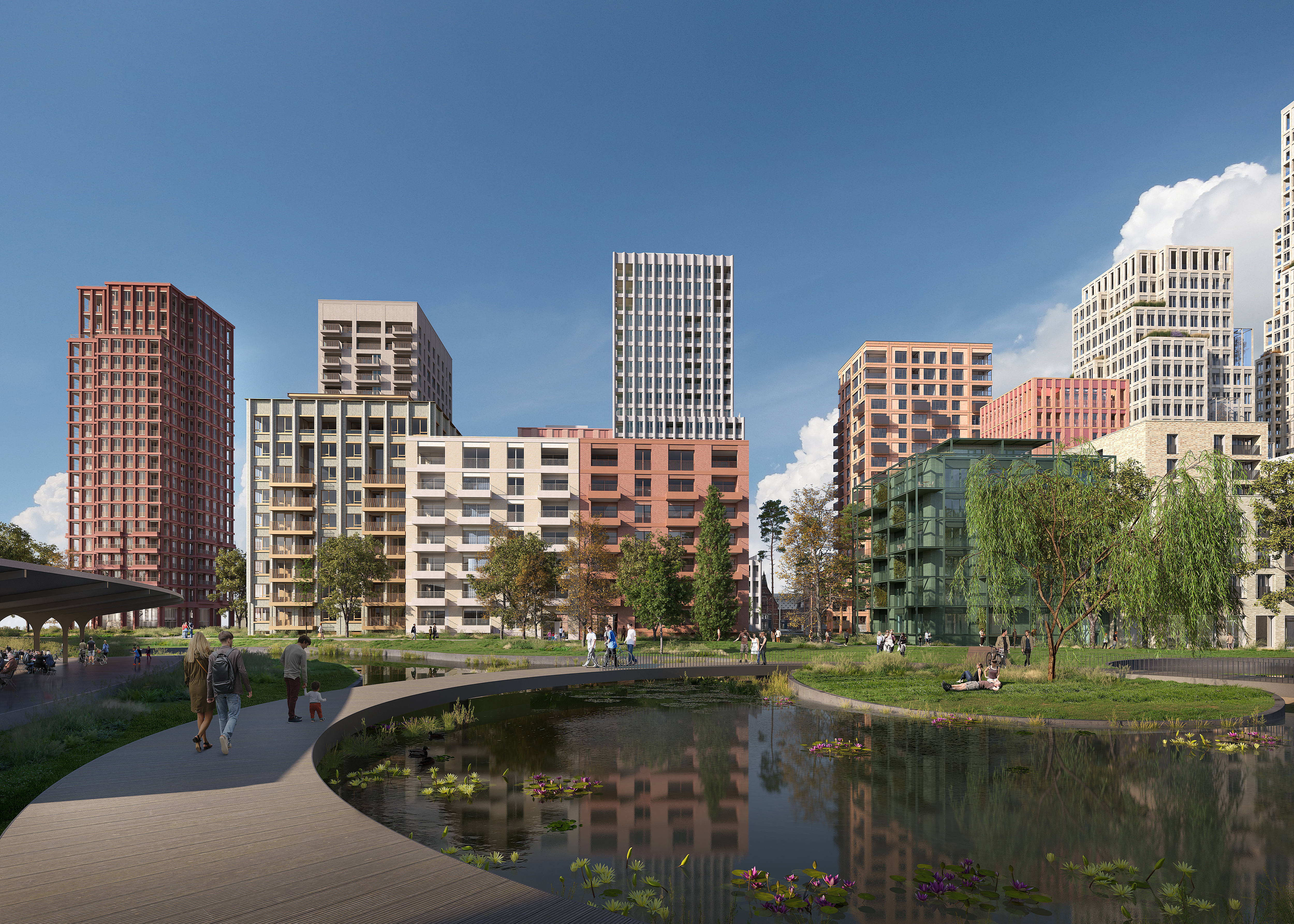 The most immediately striking aspect of the new plans is the abundance of greenery. The masterplan creates multiple open spaces between the buildings which host as many different types of grasses, herbs, flowers, shrubs, and trees as possible. The current Tour & Taxis park will also be expanded further.
One of the most important features that Lake Side focuses on is sustainability. Lake Side will become one of the most sustainable neighbourhoods in Brussels, at least on such a large scale. For example, all the office buildings in the plan aim for a BREEAM-Outstanding certificate, the highest attainable certification offered by the organisation.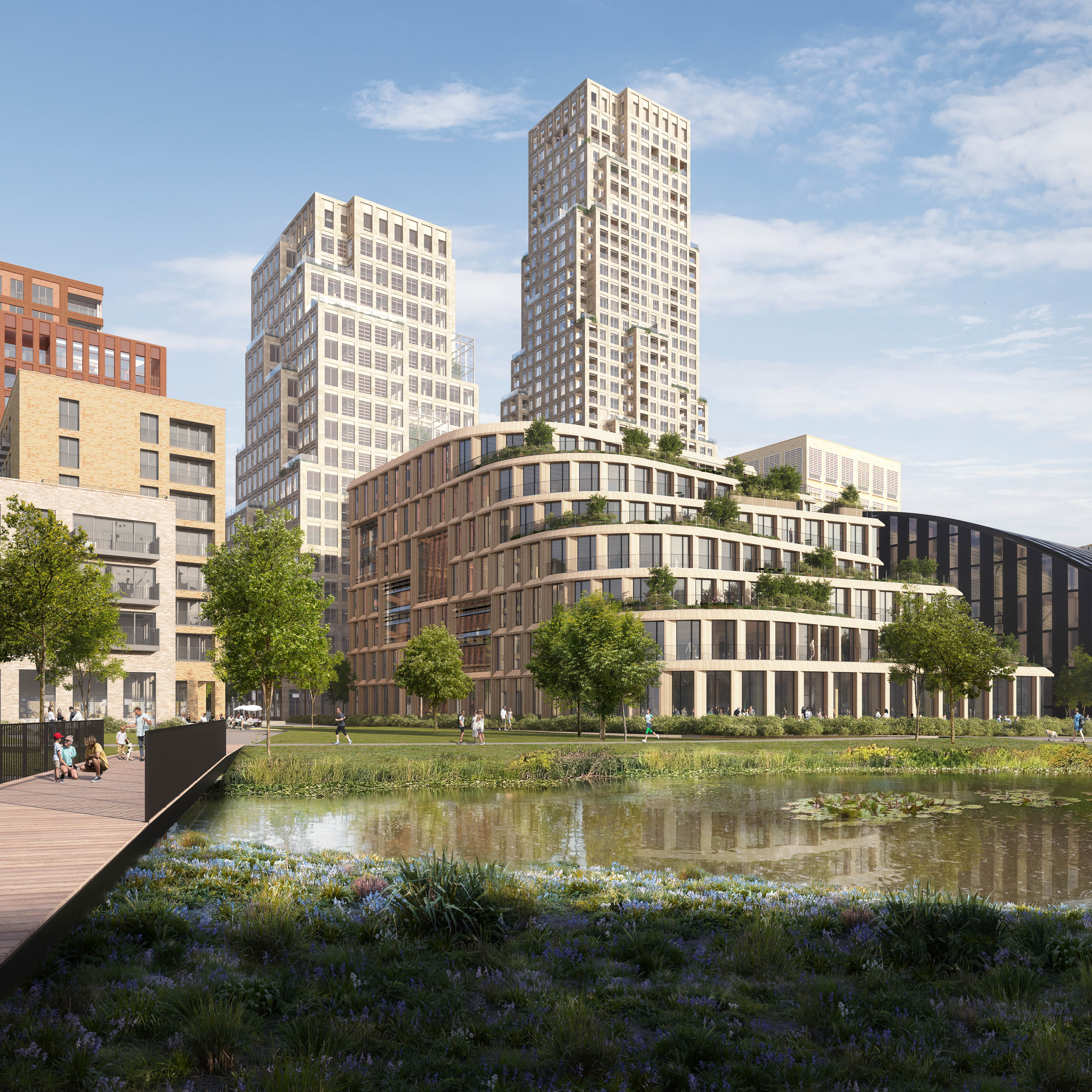 The masterplan also expands the neighbourhood's existing low-traffic approach. A large central bicycle shed has recently been completed elsewhere in the Tour & Taxis site and the main entrance on Havenlaan is now exclusively for cyclists and pedestrians, with vehicles diverted to underground parking spaces, so the Tour & Taxis is now largely car-free. With the addition of Lake Side, this quality will be pushed even further.
It is hoped that the construction of Lakeside can begin in early 2025 – thus ensuring continuity in the development of the Tour & Taxis site, as Lake Side follows Nextensa's Park Lane residential district that will be completed at the end of 2024. Information about Lake Side can be found on the development's website.