On Tree Planting Day, 17 March, the Trees for All charity organisation revamped a dilapidated orchard in Eastrum, near the Dutch city of Dokkum, by adding 1,800 trees. Planting a variety of species such as black alder, grey willow, rowan, European bird cherry, blackthorn, and buckthorn, the event increased the variety of tree species in the orchard, adding to the area's biodiversity and improving the orchard's ability to accommodate various birds and insects. The board of The Green Dream Foundation and volunteers from MVRDV helped with the planting.
Initiated by MVRDV in 2021, The Green Dream Foundation (GDF) supports various initiatives aimed at sustainability. Trees for All is the first such initiative, receiving € 50,000.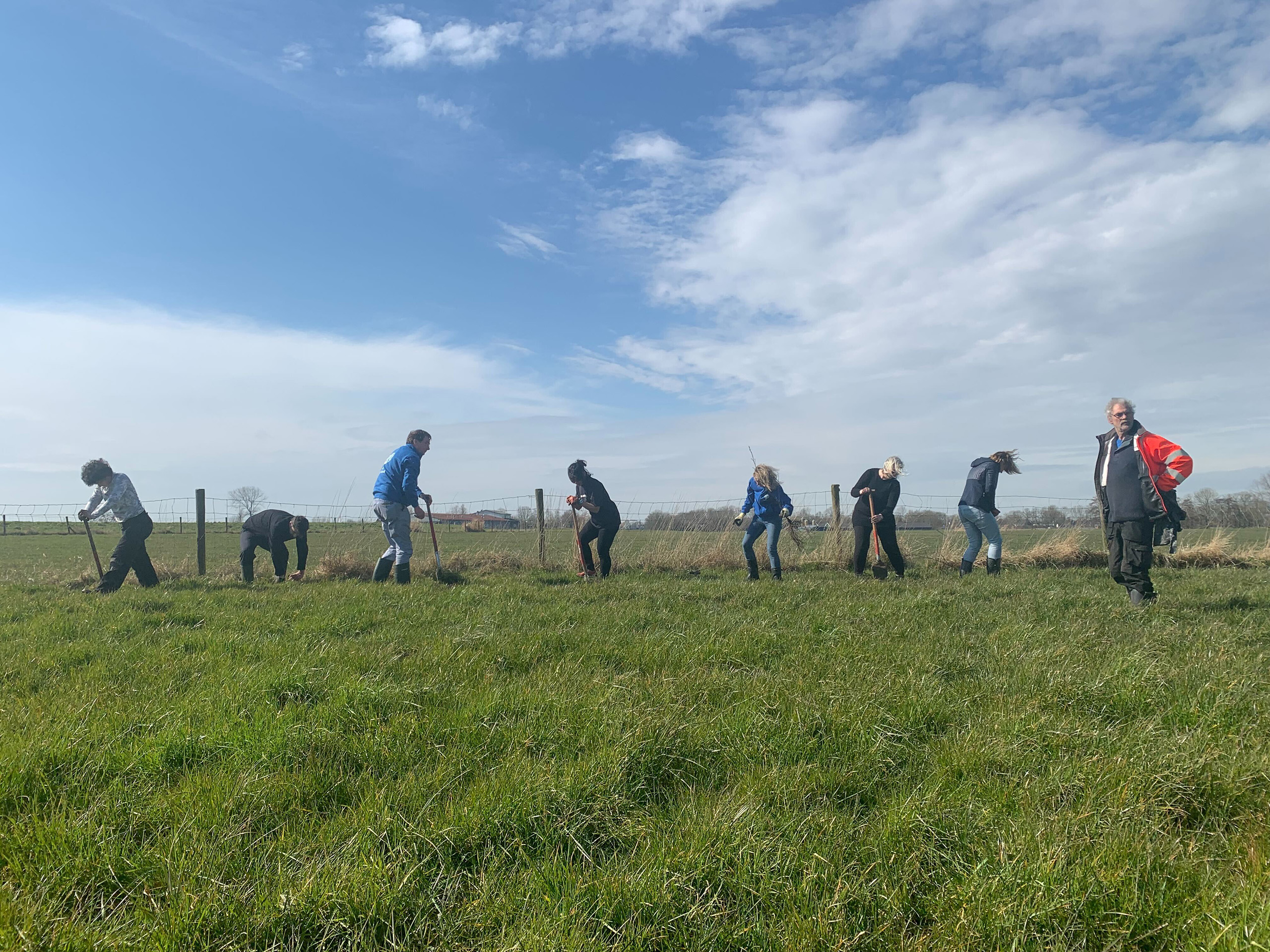 Among over 60 tree-planting projects worldwide, Trees for All aims to improve the Frisian landscape in the North of the Netherlands, working together with the Frisian Environmental Federation and Landscape Management Friesland. Events like the Tree Planting Day also encourage people to do something themselves for the climate, while motivating landowners to cooperate in maintaining the environmental quality of Friesland. Already, 30 local landowners have indicated they want to cooperate with Trees for All. The ambition is to plant a total of 20 hectares of trees by 2024, with the help of many volunteers.
"Thanks to Trees for All, the Frisian landscape is becoming more biodiverse", says Marieke Rietbergen, chairwoman of The Green Dream Foundation board. "We also consider it very important to bring back lost landscape elements. Our objective is to make landowners and volunteers enthusiastic about planting. Even small-scale planting can help improve the network of nature. It was very good to spend a day here and all get our hands dirty for better nature."
The aim of The Green Dream Foundation is to create a more sustainable architectural practice. MVRDV is the first major architecture firm to commit to an annual financial contribution to the foundation. They hope that this commitment will also inspire other firms and designers in the creative industry to participate in the foundation; only by joining forces are the benefits of sustainability efforts maximised.
More information about The Green Dream Foundation and the projects supported can be found at their website.