On Friday at the DigiTec expo in Yerevan, Armenia, educational organisation TUMO revealed a preview of MVRDV's design for the EU TUMO Convergence Center, a hi-tech, cantilevered building on their campus in the city's Tumanyan Park. Perched on a hilly outcrop over the Hrazdan River Gorge, the building will host a mixture of educational facilities, office space for innovative technology and design companies, conference facilities, retail, as well as accommodation for visitors inside its long, hangar-like interior. With its flexible modular design, the multifunctional building can be continuously adapted to suit future needs and will help TUMO to advance its mission of providing free education to teenagers, bridging the gap between higher education and the technology industry.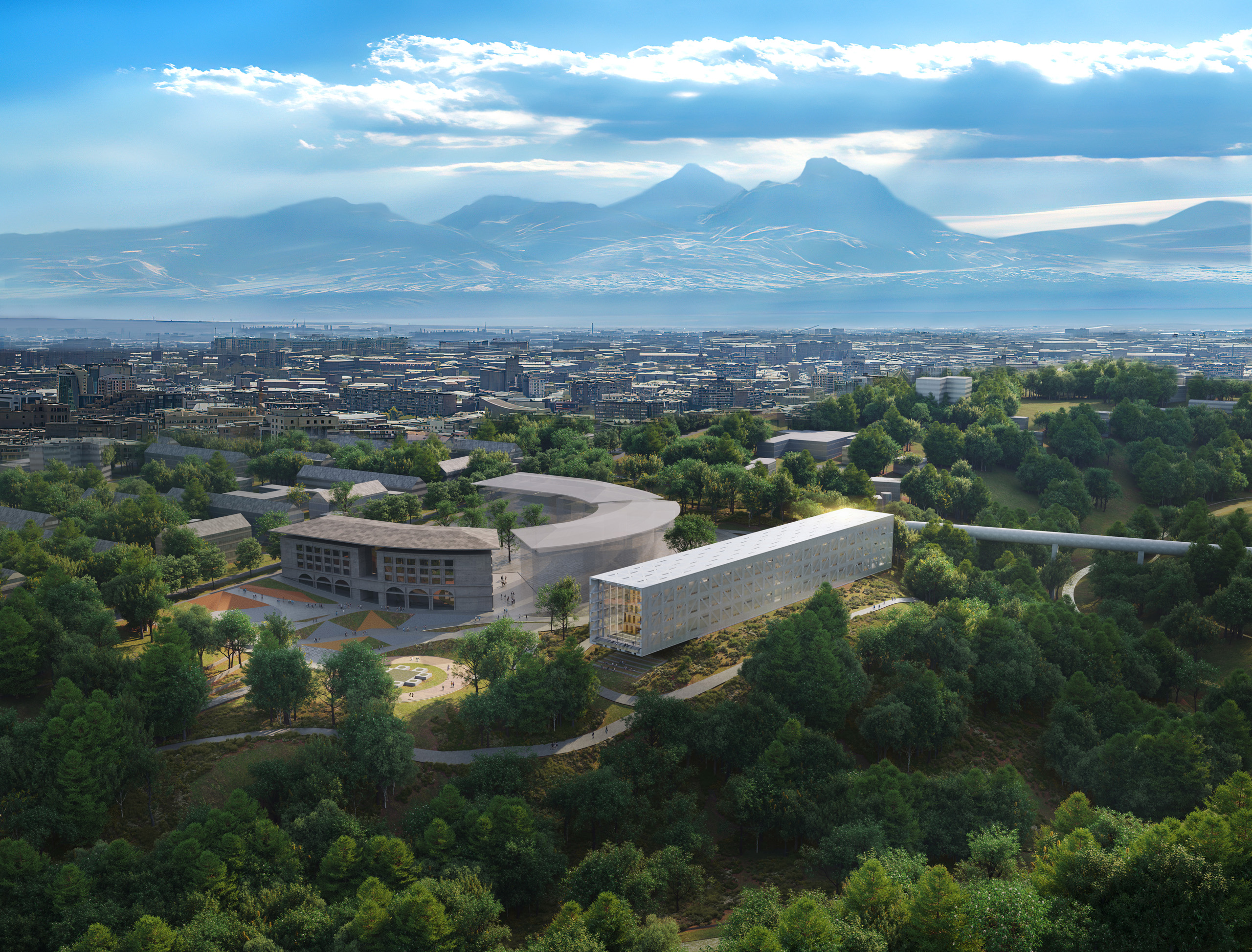 The TUMO Center for Creative Technologies offers free education to teenagers to improve their technical and creative skills. Since its foundation in 2011, the organisation has trained more than 20,000 teens through a mixture of workshops and self-directed study. Starting in Yerevan, the institute now also has locations in Dilijan, Gyumri, and Stepanakert, as well as outside Armenia in Paris, Tirana, Berlin, and Lyon, among others. The new addition to their main campus is intended to complement their existing work, bringing older students together with young professionals to offer both education and research, and to support start-ups, stimulating connections between the students and the industry.
After a design competition involving 67 architectural firms from 24 countries, MVRDV was selected as the winner. According to the jury, TUMO chose MVRDV's design "because, as a firm, it created a hub for collaboration and also demonstrated a deep understanding of the centre's programmes and vision, in addition to the urban context in which the site is located".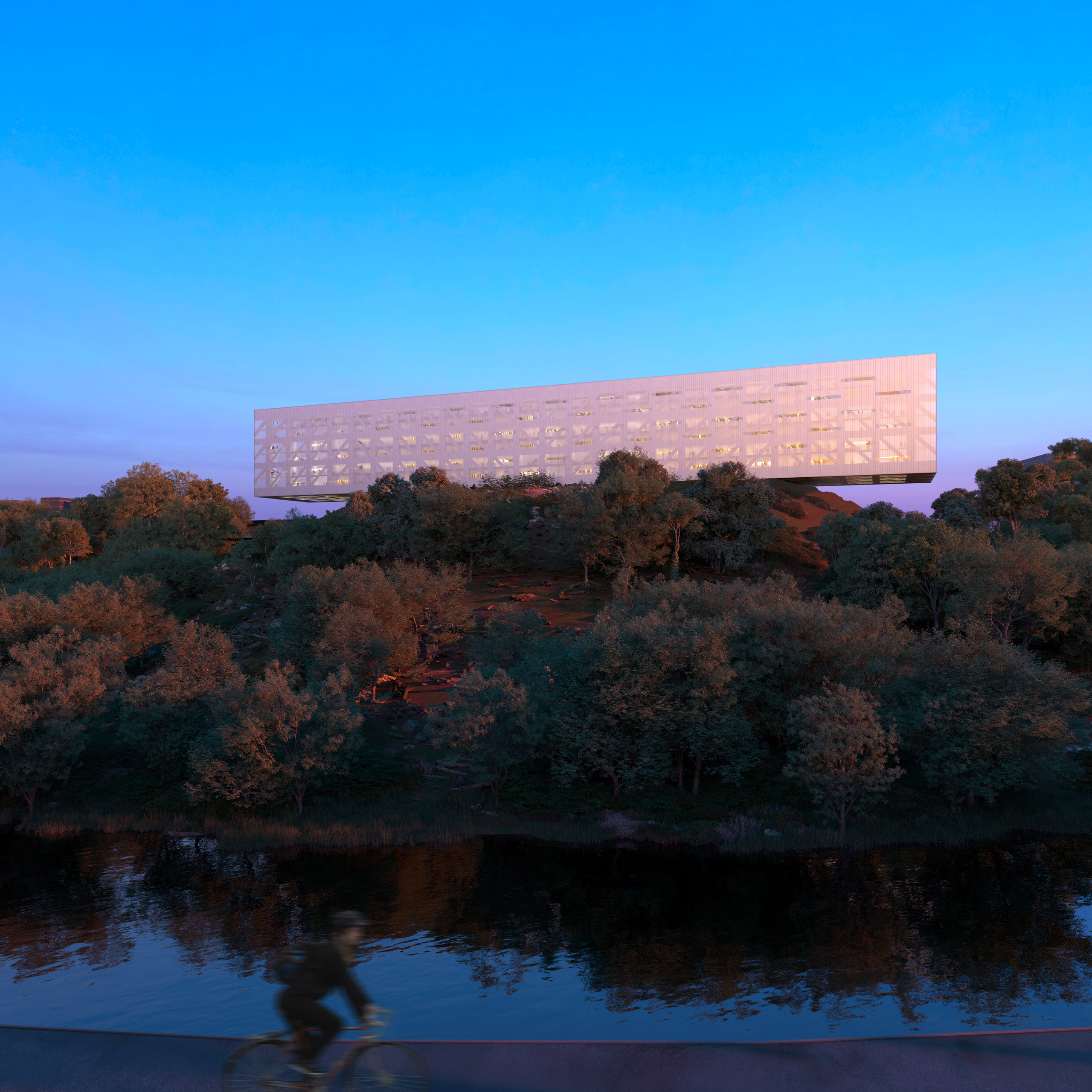 The design of the new EU TUMO Convergence Center building offers a bold, but simple response to the site perched above the Hrazdan River gorge. A monolithic rectilinear bar cantilevers over steep slopes on each end. Large windows at each end direct views towards the Hrazdan river gorge to the north and Mount Ararat (the biblical resting place of Noah's Ark) to the south. Inside, the structure forms a large, hangar-like space with its own landscape of lightweight modular boxes housing most of the building's programme. A translucent polycarbonate façade helps to light the large space, and gives the building a gentle glow at night.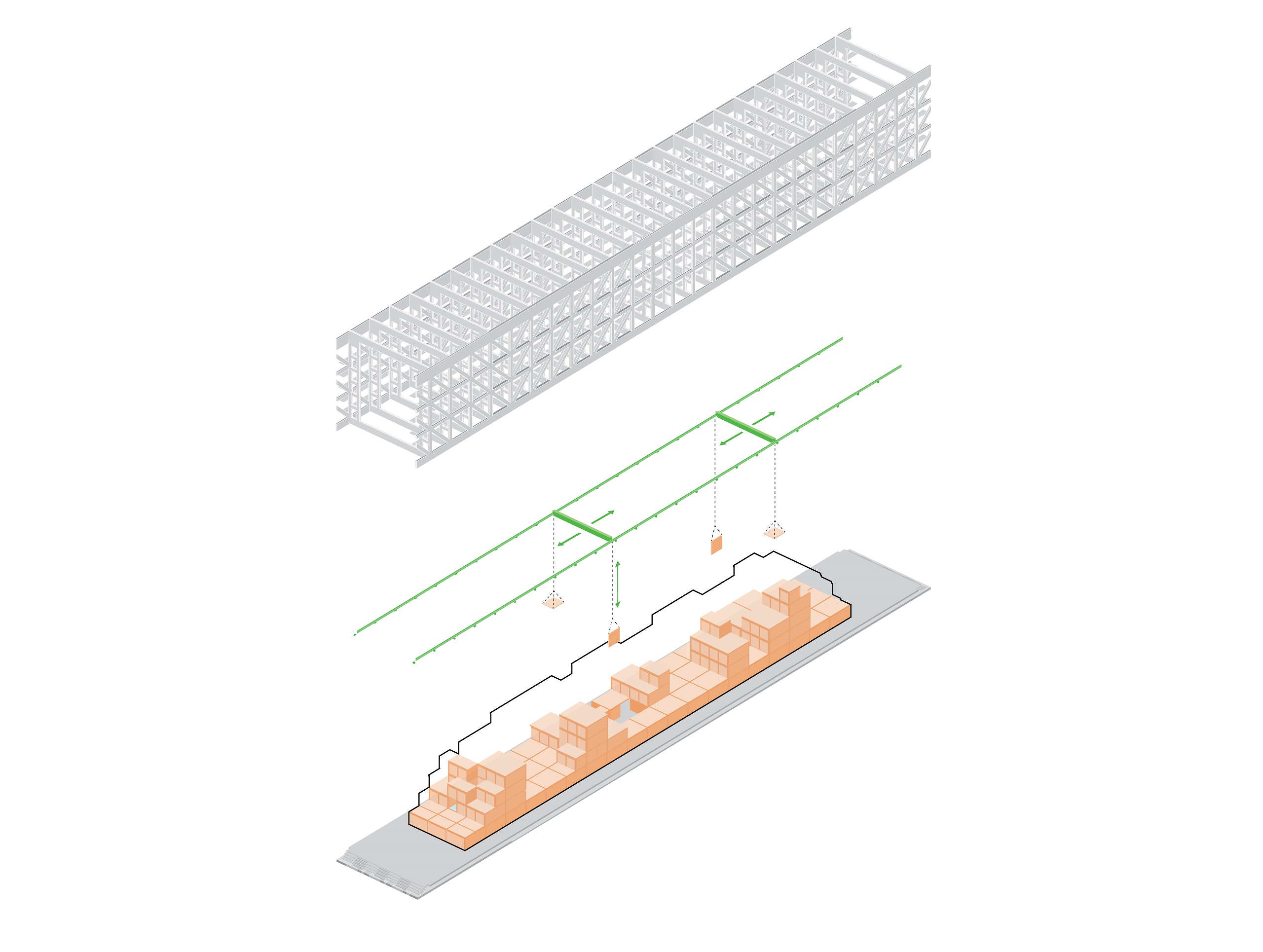 The structure forms a large, hangar-like space with flexible, lightweight modular boxes housing most of the building's programme
The existing TUMO programme ensures that 12- to 18-year-olds in the area receive free education and thus strengthens the independence of these teenagers within the global labour market. The EU TUMO Convergence Center will further strengthen ties with the local community by linking industry to higher education, vastly improving the social and economic resilience of Yerevan's young residents.
Design work for the project continues, and a more complete summary of the design will be released soon by MVRDV.