Two MVRDV projects have been selected among the winners of the 2023 German Design Awards. The Rotterdam Rooftop Walk, a temporary structure which allowed visitors to venture across the city's rooftops for one month to increase people's awareness of the potential of roofs, was given a gold award. Meanwhile Café Camaleon, which combines a hotel lobby, restaurant, and retail showcase, was named an award winner.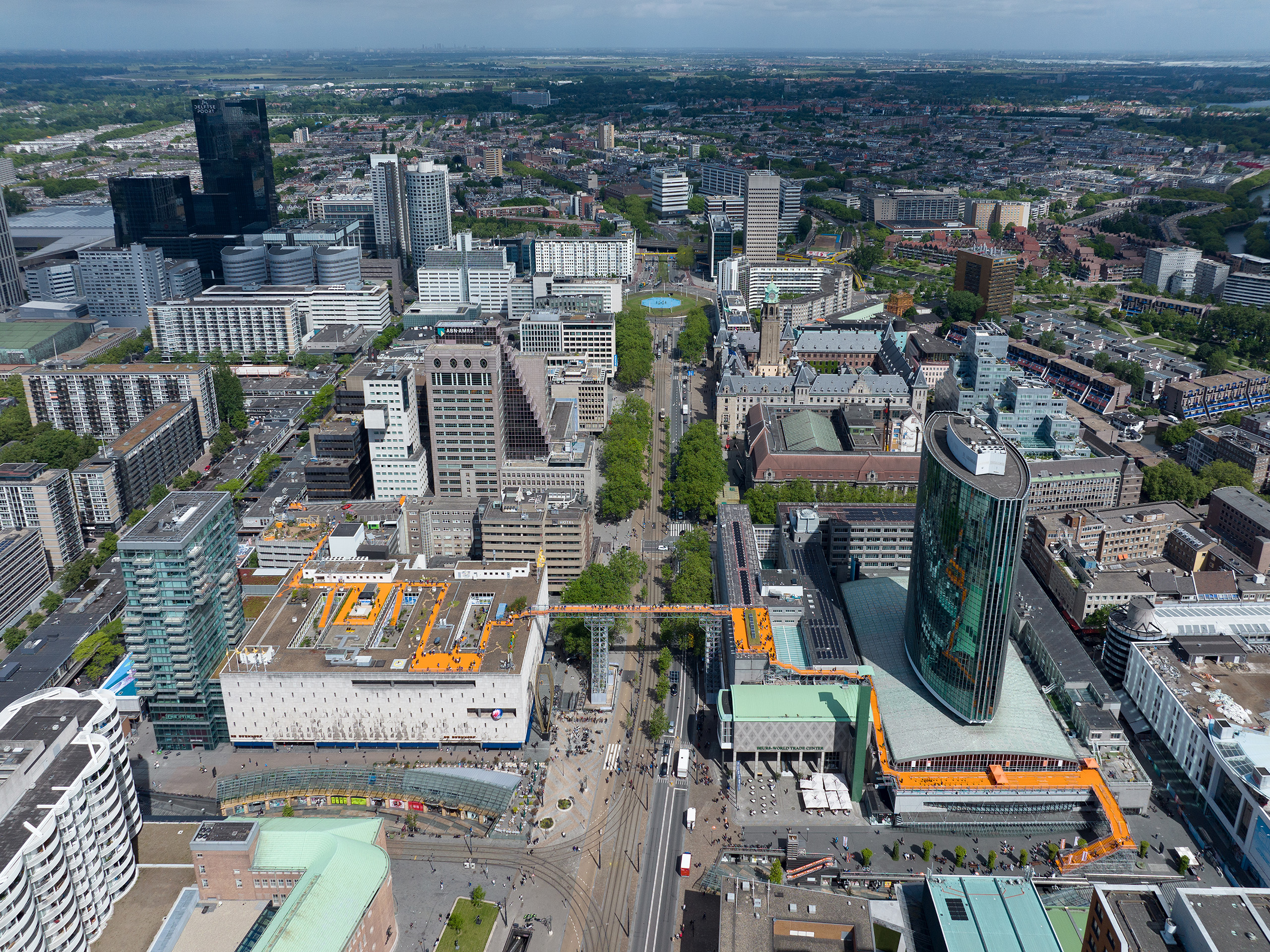 Rotterdam Rooftop Walk. Image © Ossip van Duivenbode
Designed by MVRDV with Rotterdam Rooftop Days, the bright orange Rotterdam Rooftop Walk was 600 metres long, offering the public not only views of the city, but an exhibition in which artists, designers, and architects showed what could be possible if we use our roofs efficiently for greenery, water storage, food production, and energy generation. These solutions to space scarcity in cities are crucial to prevent the continued urbanisation of rural areas, and rooftop programming can help with major issues such as climate change, the housing crisis, and the transition to renewable energy. The Rooftop Walk draws attention to these problems – making visitors more aware of the possibilities, especially in a city like Rotterdam where 18.5 square kilometres of flat roofs remains unused.
In their praise for the Rotterdam Rooftop Walk, the jury of the German Design Award noted that "the idea of viewing things from above in order to perceive them holistically has been interpreted in an excitingly new and inspiring way in every respect."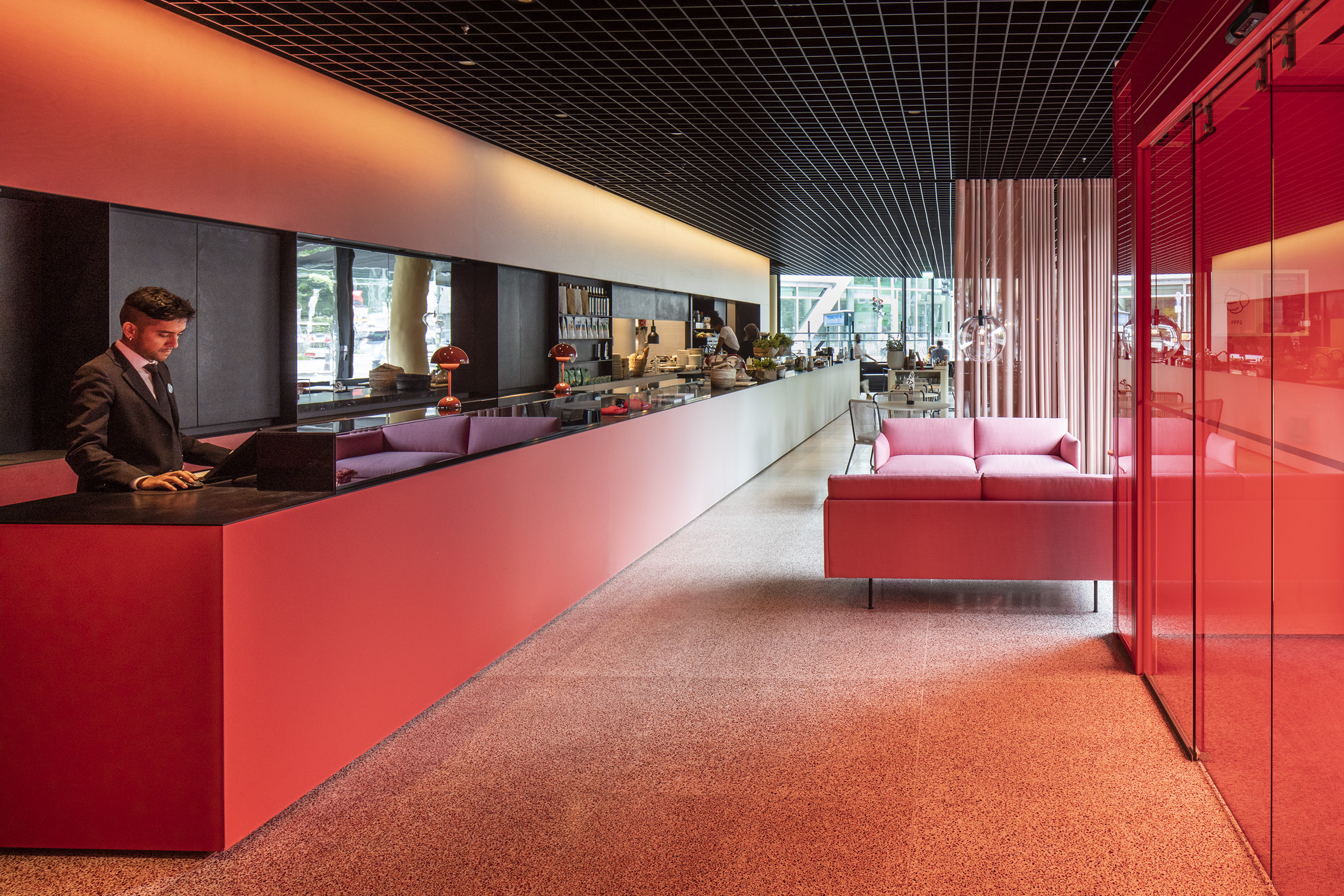 Café Camaleon. Image © Daria Scagliola
Café Camaleon, a design by MVRDV and GRAS Reynés Arquitectos for the ground floor of the Casa Camper Berlin, uses a colour gradient that serves as a strong visual motif to organise the interior, creating a flexible space that could adapt throughout the day to take advantage of synergies between the three functions. Though the three areas operate very differently, they all share one necessary element: a counter for interacting with customers. The main feature of the space is therefore a single, 18-metre-long counter serving all three functions. Facing the street, a 12-metre-long openable glass façade creates a clear, welcoming connection.
The distinctive red, white, and brown colour gradient "gives the ambience an unmistakable identity as well as a high degree of recognition" said the jury.
Having announced the jury's selections, the German Design Awards is now open for public voting, with registered users able to select up to five of their favourite projects from among the award winners. You can vote for the Rotterdam Rooftop Walk here or for Café Camaleon here.