After 32 days – and a two-day extension – the Rotterdam Rooftop Walk ended last night. Over 200.000 visitors ventured over the bright orange temporary installation. Initiated by Rotterdam Rooftop Days and designed in close collaboration with MVRDV, the highlight of this installation was a bridge spanning Rotterdam's Coolsingel, one of the city's most travelled avenues.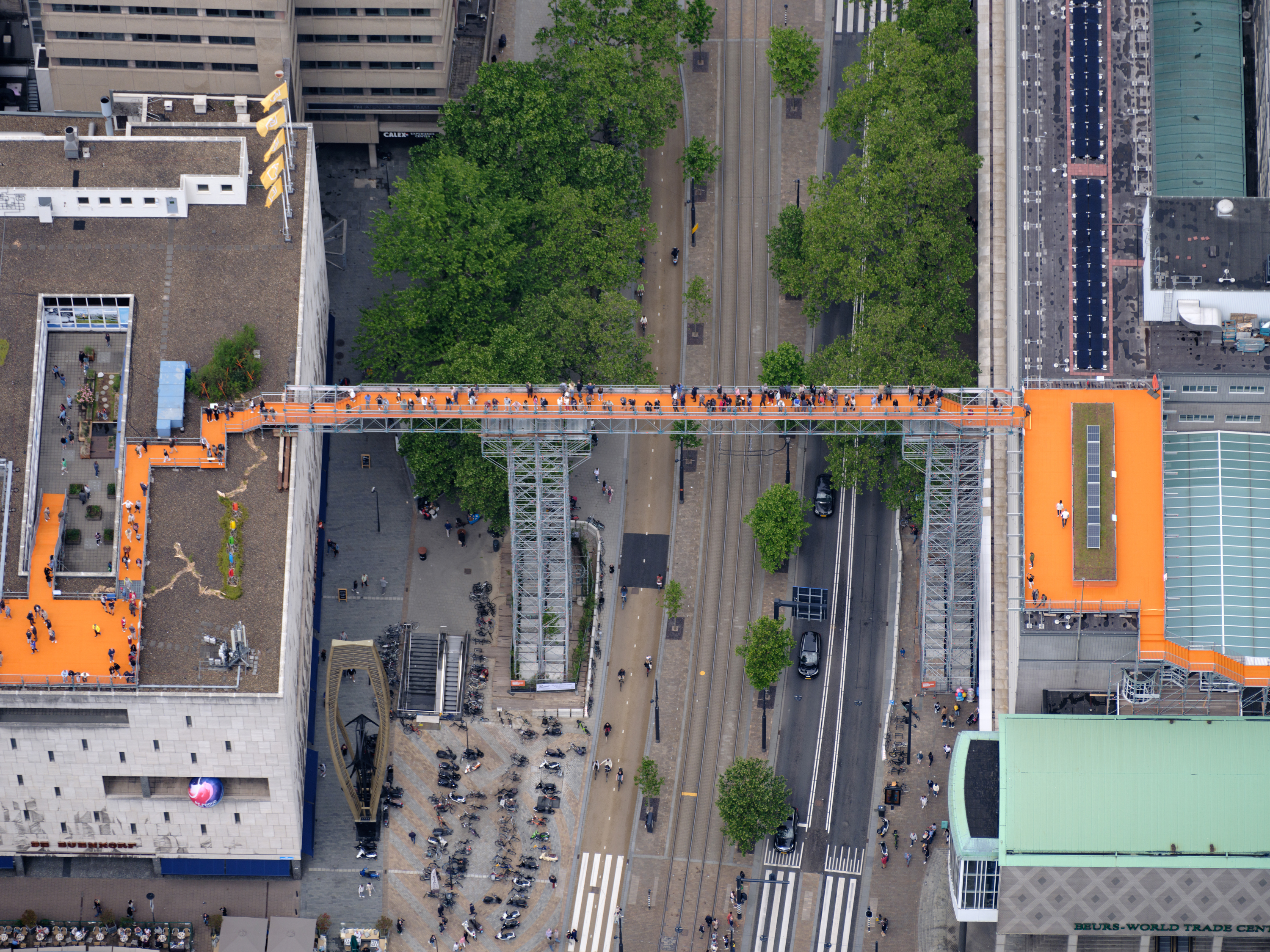 The aim of the installation was to give the public a new perspective on the city. The extensive programming increased the visitors' awareness of the potential of roofs, which can become a "second layer" that makes the city more liveable, biodiverse, sustainable, and healthy. For over a month, the 600-metre long 'Rooftop Walk' offered the public panoramic views of the city.
In the rooftop exhibition, artists, designers, and architects showed that so much possible if we use our roofs efficiently for greenery, water storage, food production, and energy generation. On top of the installation, built by Dutch Steigers, a wide range of makers exhibited examples of the means by which roof programming can contribute to a sustainable, healthy and liveable city – from a virtual village, energy-generating dance floors, and a cloud forest, to a green design for the roof of the Bijenkorf department store.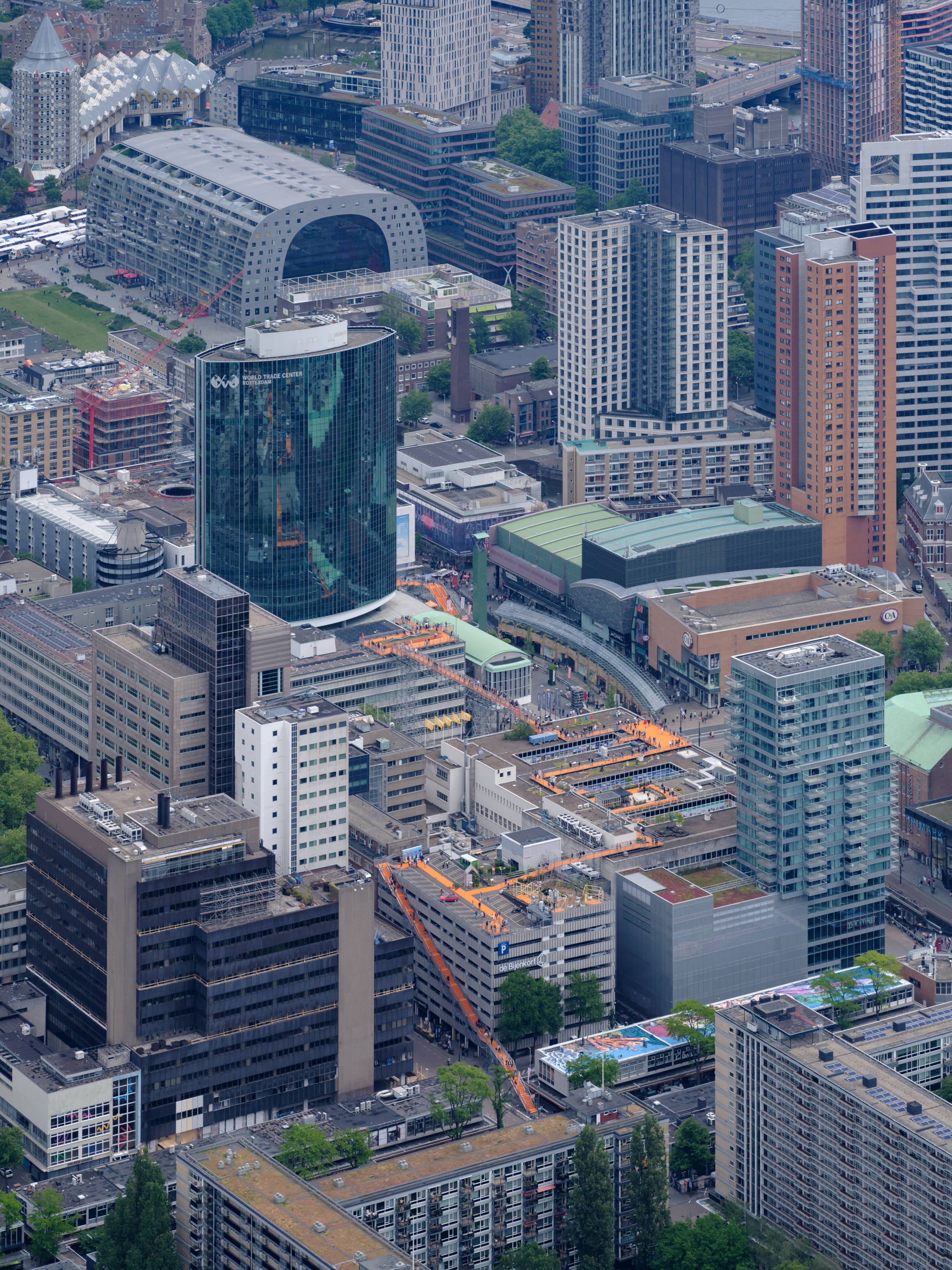 For years, MVRDV has actively worked on solutions to the scarcity of space in the city. Rooftop programming can help to address major issues such as climate change, the housing crisis, and the transition to renewable energy. As a temporary installation, the Rooftop Walk draws attention to these problems – making visitors more aware of the possibilities, especially in a city like Rotterdam where 18.5 km2 of flat roofs remain unused. The team that designed the Rooftop Walk also is responsible for the pink The Podium at Het Nieuwe Instituut, which remains open until August 17th. The Podium has an extensive programme of yoga lessons, concerts, lectures, and events. Reserve online here.