How can we turn every dwelling into a desirable home? The latest book by The Why Factory, (w)Ego: Dream Homes in Density, investigates participatory processes and applies them to housing design. These processes establish a negotiation between the desires of each of the residents of a housing block and help determine the design of their units. (w)Ego explores these negotiations through the development of gaming processes that leverage the specific dreams of each resident and transform them into spatial requirements. This way, novel housing typologies emerge within a truly human-driven, dreamy architecture. This book brings together research undertaken by students from The Why Factory at TU Delft and students from IIT Chicago, RMIT Melbourne and Bezalel Academy Jerusalem who collaborated with The Why Factory.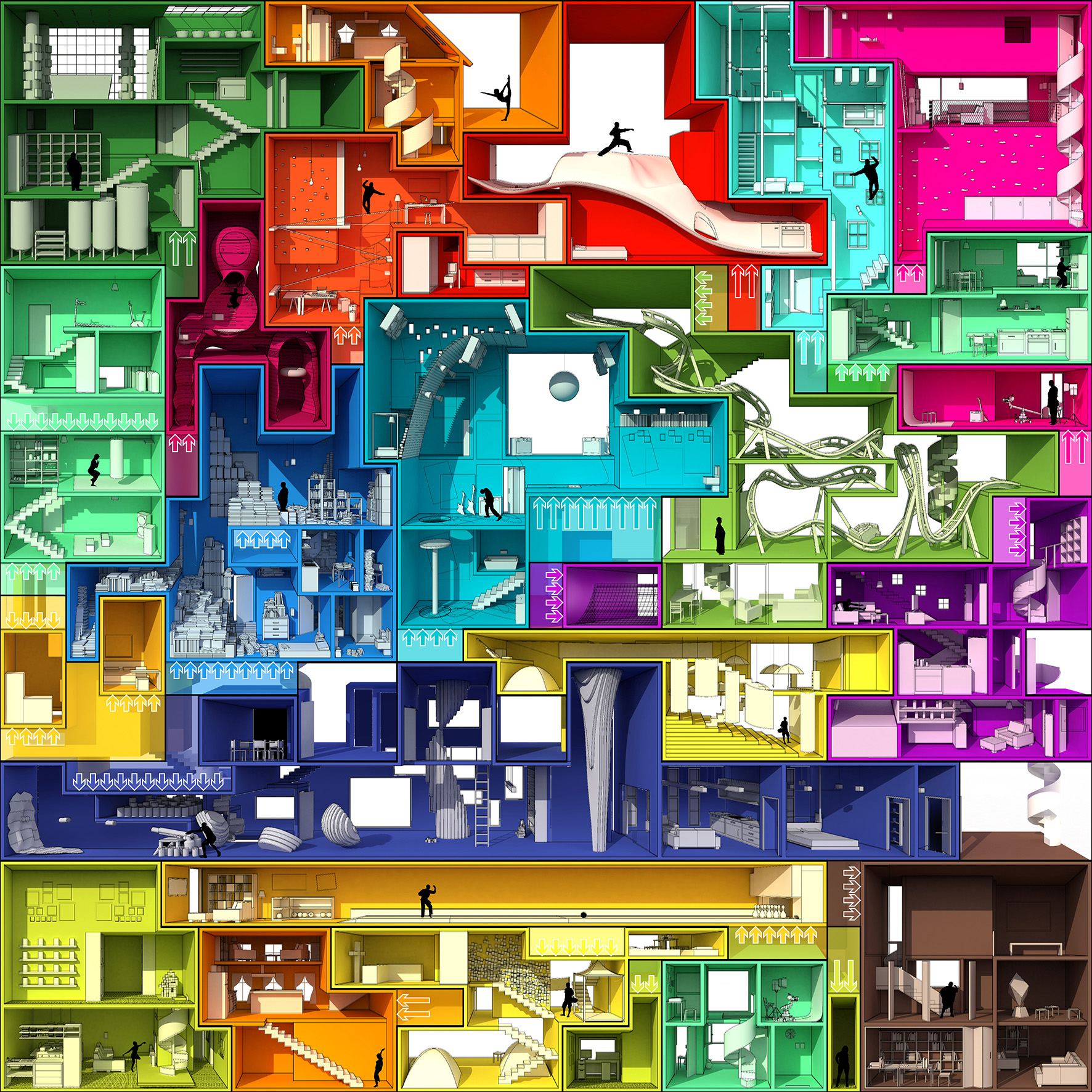 Why are we condemned to live in mass cages, multiplied to towers and slabs? Why should we want to live in profit-driven spaces that reduce our options in life to limited variations of the same basic floor plans? Where is our freedom? How can we improve on this? Can architecture take on our egos and shape a future with more and more responsible options?
(w)Ego investigates the freedom to design and build our dream home in the dense city. It explores the potential of desire-based design processes, prioritising residents' wishes in the process of constructing and adapting housing and the city itself. It expands the possibilities of individual fantasy in a dense world by means of negotiation with our neighbours and the environment. In short, freedom and imagination meet responsibility and collaboration.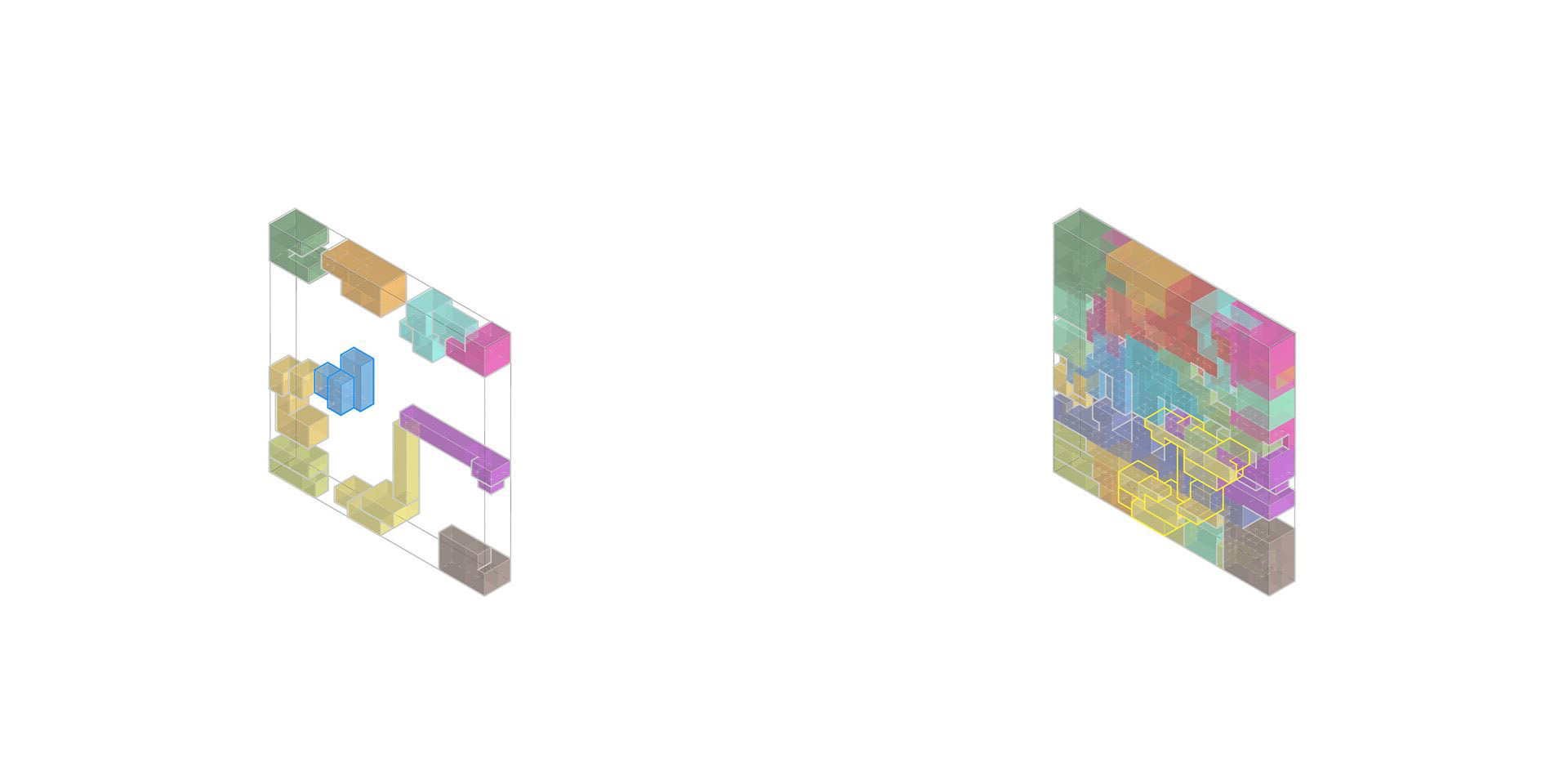 Ego becomes (w)Ego. Moving from fear to curiosity, rigidity to adaptability, egoism to (w)Egoism, (w)Ego explores and pushes the limits of domestic architecture, looking for new ways to live together in density.
(w)Ego is the thirteenth book in The Why Factory's Future Cities series, and follows The Why Factor(y), Visionary Cities, Green Dream, Vertical Village, Hong Kong Fantasies, City Shock, We Want World Wonders, Barba, Absolute Leisure, Copy Paste, PoroCity, and Towers of Choice.
A preview presentation of (w)Ego will be on show at Agir!, the upcoming exhibition of the work of MVRDV and The Why Factory at Galerie ArchiLib in Paris, which opens to the public on June 10. The official book launch will take place June 14, 19:30, on The Podium, on top of the roof of Het Nieuwe Instituut in Rotterdam. See here for details of this event.
A sneak preview of the book can be seen here.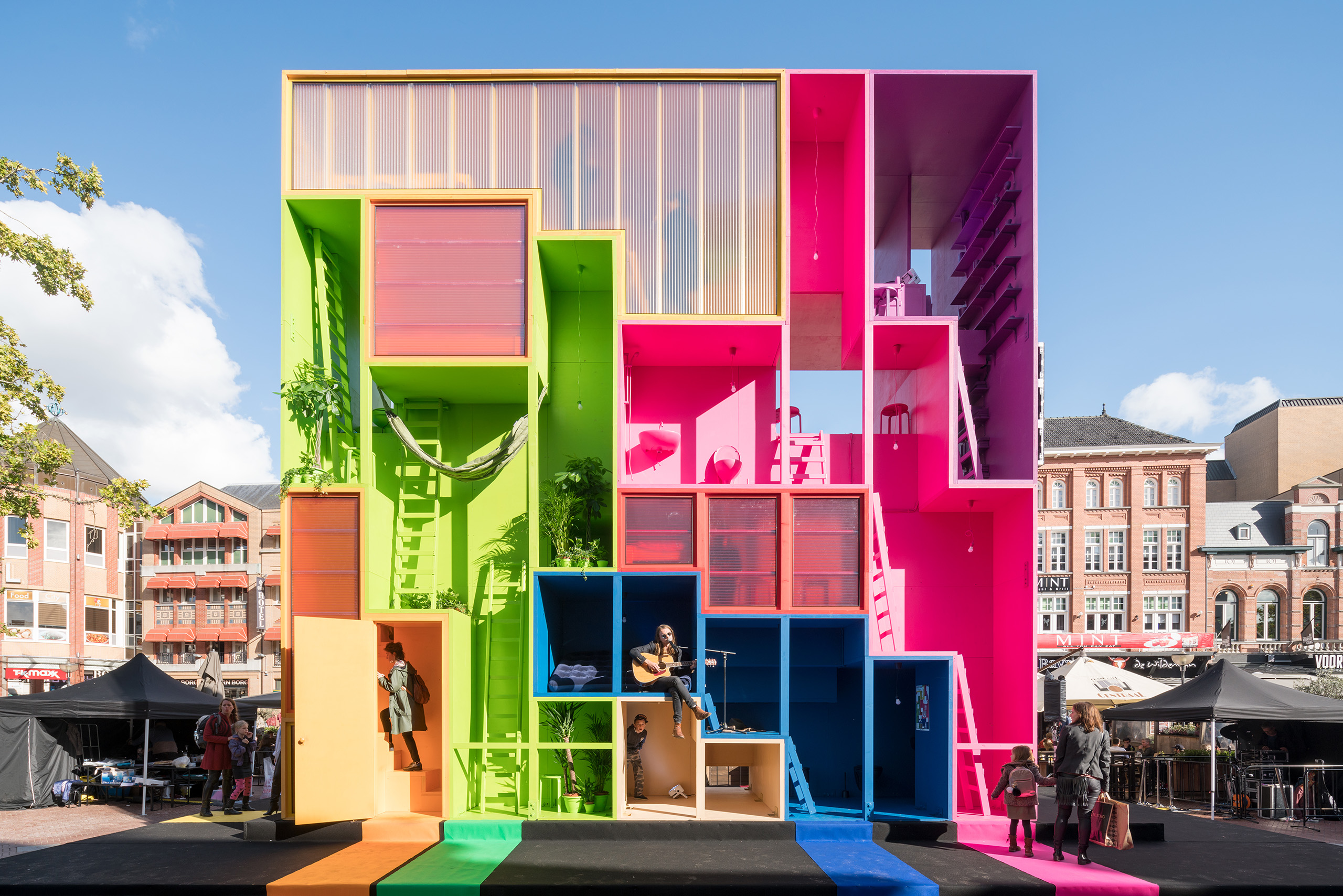 Title: (w)Ego, Dream Homes in Density
Authors: Winy Maas, Javier Arpa Fernández, Adrien Ravon, Felix Madrazo
Publisher: nai010 Publishers
(w)Ego by The Why Factory (TU Delft)
ISBN: ISBN 978-94-6208-530-5
Paperback | English | 356 Pages | June 1st, 2022
About The Why Factory
The Why Factory is a global think tank and research institute, based at the Faculty of Architecture and the Built Environment (Delft University of Technology) and led by professor Winy Maas, co-founder of the architecture and urbanism practice MVRDV. The Why Factory's Future Cities Research Programme explores possibilities for the development of future cities by focusing on the production of models and visualisations. The results of this research programme are being presented in a series of books —the Future Cities series— published in association with nai010 Publishers in Rotterdam. www.thewhyfactory.com