On Wednesday October 27th, MVRDV and Hyde Park BV presented their new vision for Hoofddorp's Station Quarter at Dutch real estate fair Provada. In this vision, the area around the station will be transformed into a sustainable, affordable urban district consisting of 8,500 dwellings. The aim is to provide a solution to the housing shortage, without compromising on the quality of living.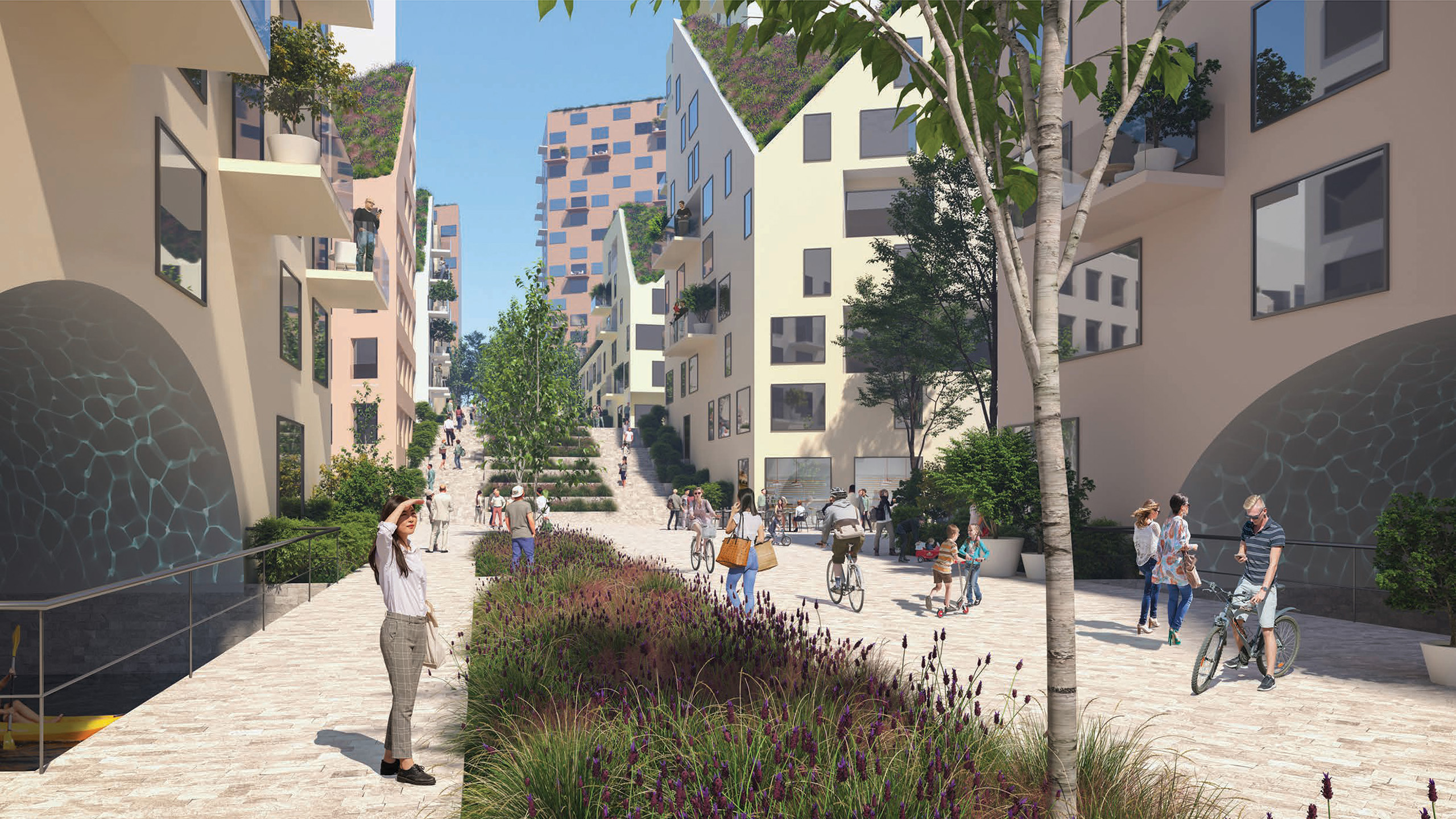 This dense urban district arises from the need to densify station areas in the Amsterdam metropolitan area, meaning that Hoofddorp is becoming increasingly accessible by public transport. A new station for train, bus, and metro is part of the vision.
Inspired by the rigid grid structure typical of the Dutch Haarlemmermeer polder, MVRDV designed a plan with varying urban blocks. The spacious blocks have green, water-rich inner courtyards. Their roofs have sun cuts at different gradients, so all apartments benefit from optimum sunlight. The plan contains a collection of various "Hoofddorp houses", most of which will be affordable social housing.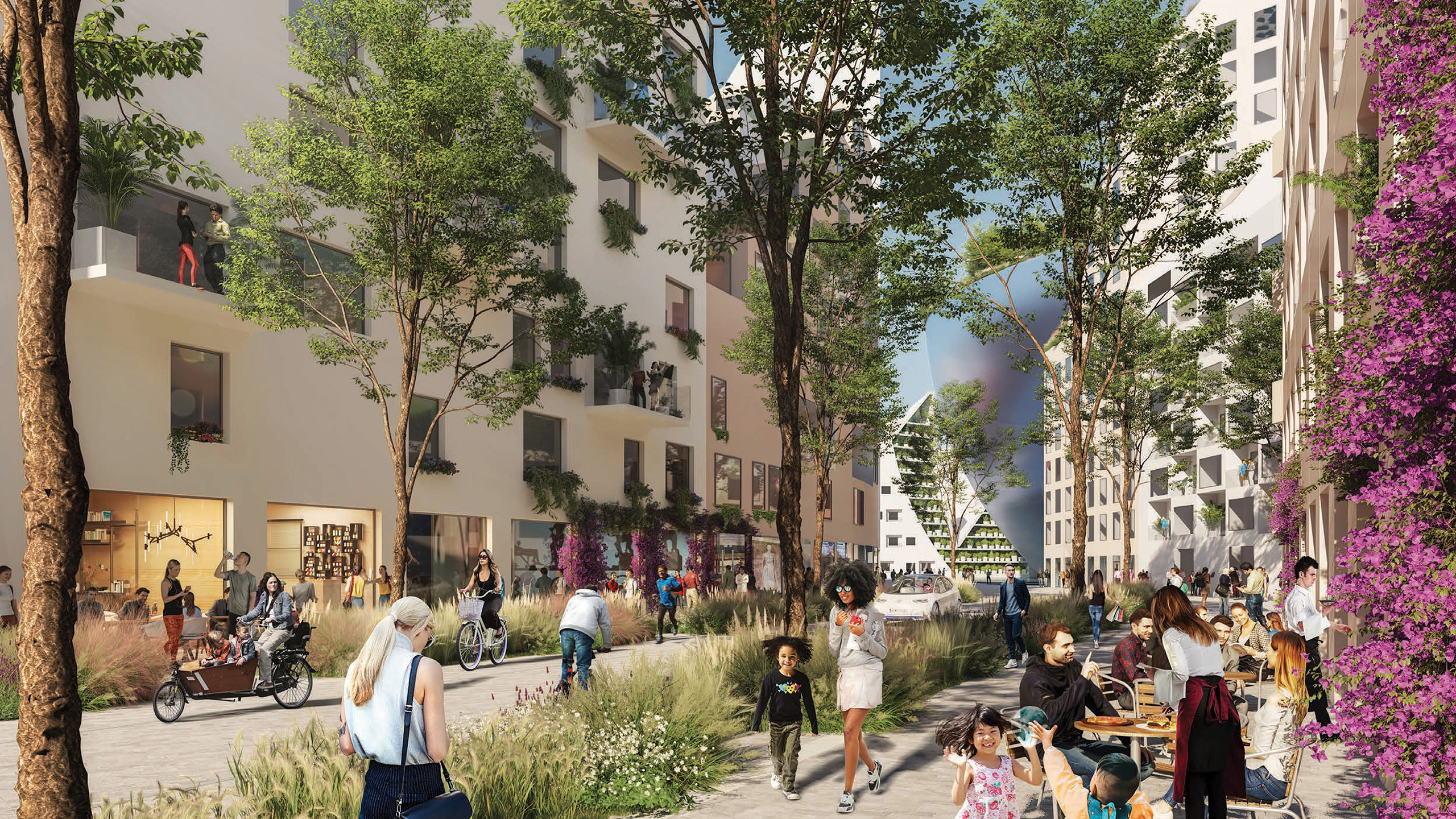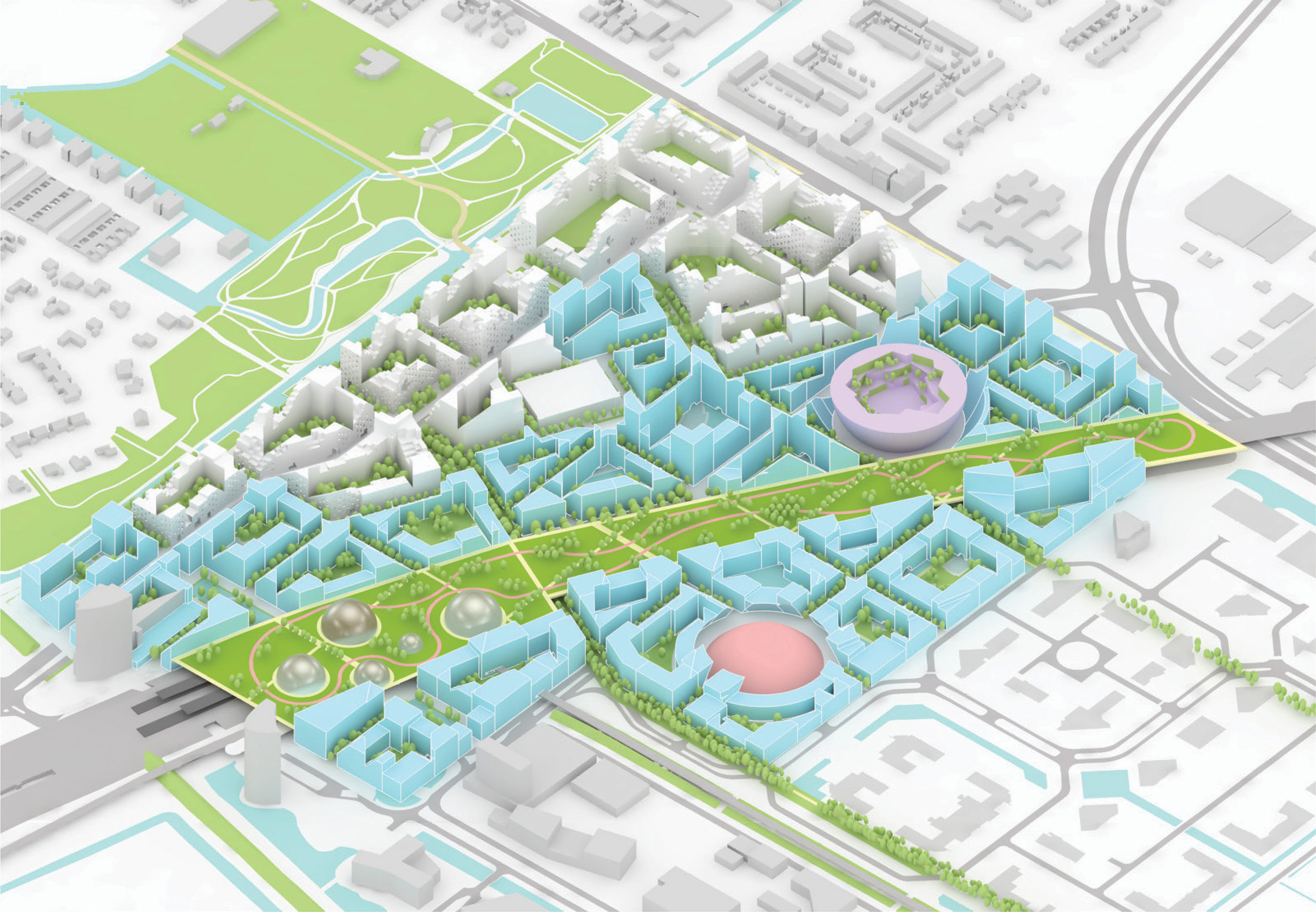 The district is very sustainable thanks to the addition of a lot of greenery and water, as well as car-free streets and canals that meander through the district, from courtyard to courtyard. The district will also be easily accessible, thanks to strong connections to the new station.
The subways also connect the Station Quarter with Hyde Park, the new residential area which is currently under construction following a masterplan design by MVRDV. The residential buildings have been designed by various architects under the supervision of MVRDV.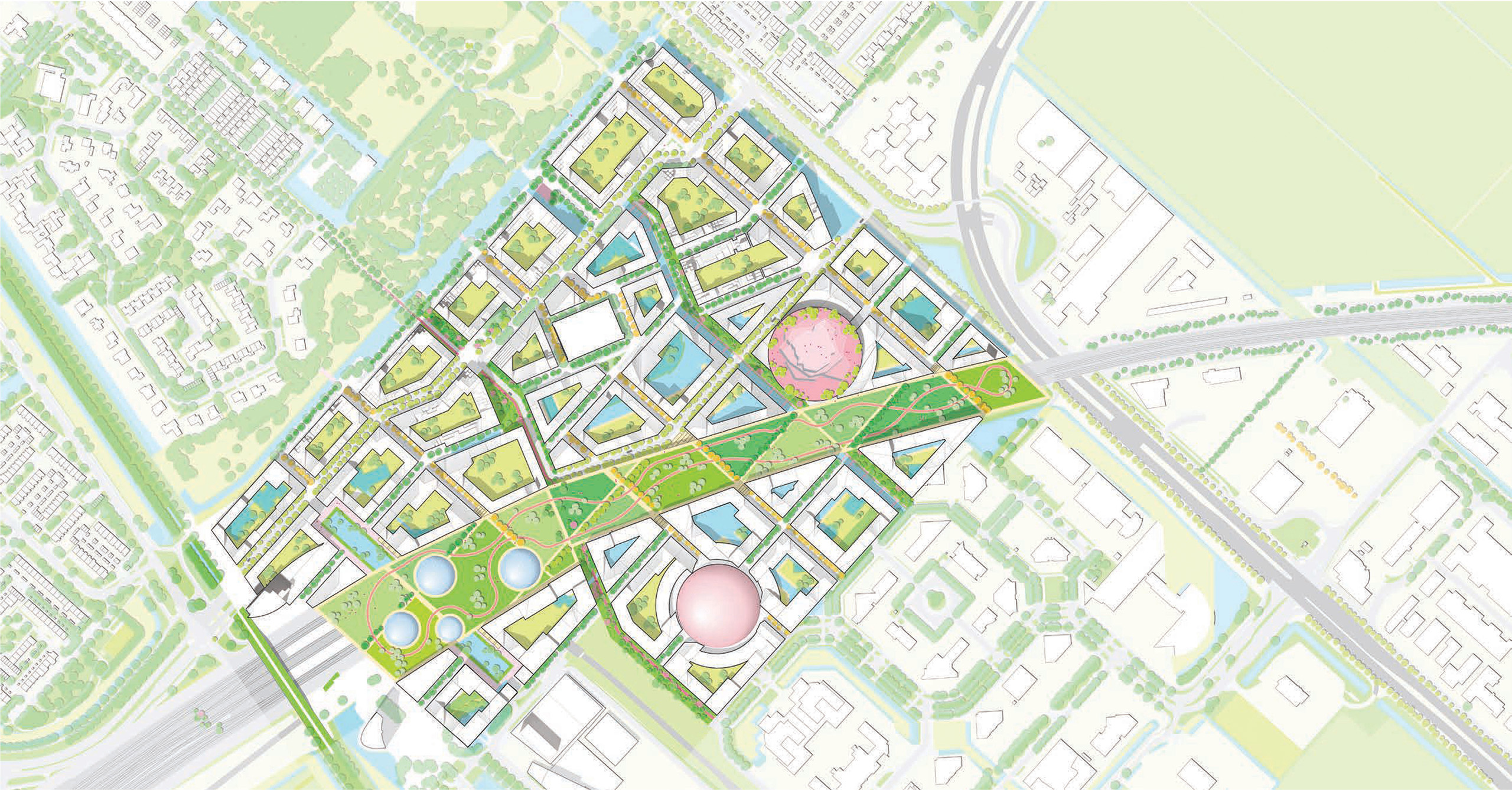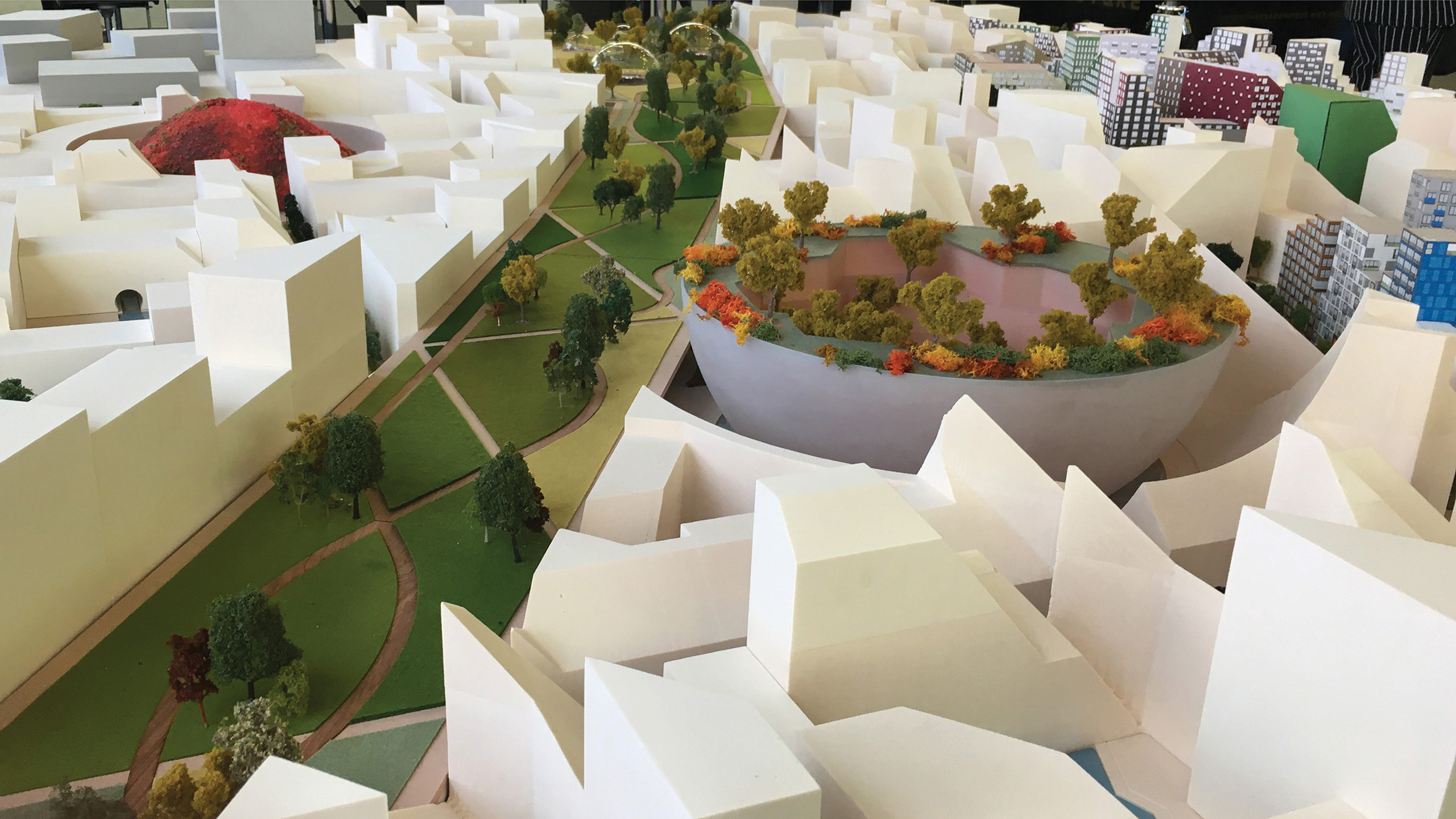 "With this new urban district we are bringing affordable and comfortable living to Hoofddorp – soon everyone will be able to live along a canal. Not only will the housing supply be diverse, the outdoor space will also be fantastic, full of greenery and water", says MVRDV founding partner Winy Maas. "If we start building like this in more places in the Netherlands, the solution to the housing shortage, one of the most pressing social issues, will be close at hand."
Hyde Park BV (Snippe Projecten & BPD) and MVRDV are working closely with the municipality of Haarlemmermeer, the province of North Holland, the Amsterdam Metropolitan Region, the Transport Region, NS Stations, and ProRail in the planning process for the entire station area.