The MVRDV-designed Idea Factory opened on Friday in Nantou, an ancient historic town in the midst of Shenzhen, with a ceremony that included speeches by MVRDV founding partner Winy Maas and the director of MVRDV Asia Steven Smit. The project is a transformation of a dilapidated factory building, turning it into a mixture of offices for the Urban Research Institute of China Vanke, offices for rent, multi-purpose spaces, retail, and food and drink establishments.
Rather than demolish and rebuild, the Idea Factory sustainably renovates the building to form a "creative factory" that doubles as a public amenity for the community of the surrounding urban village. At the heart of the design is a public stairway, providing visitors with a view into the activities within and leading to a landscaped public roof terrace known as "The Green House".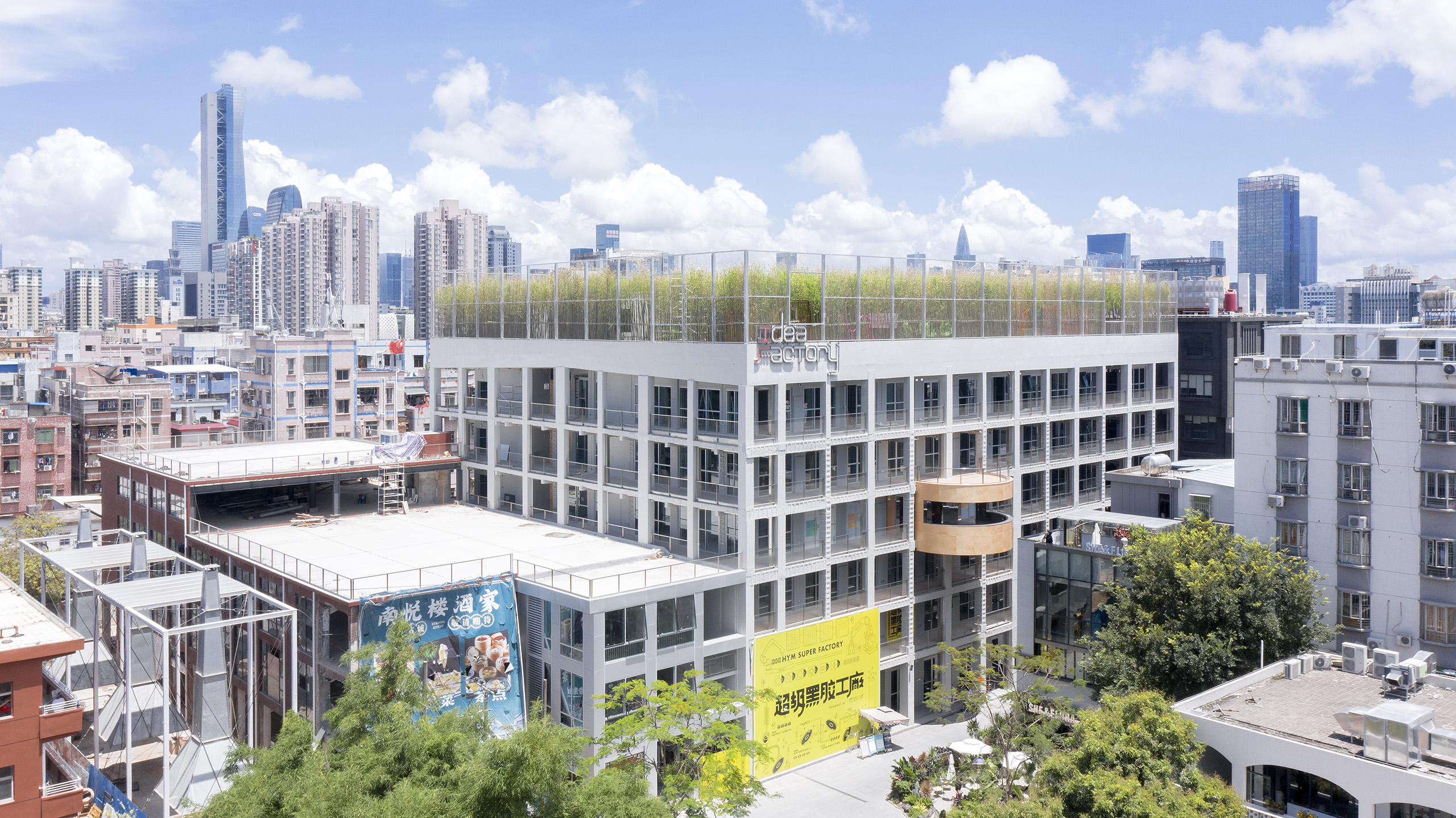 The main intervention is a simple cleaning and renovation of the old. The old structure has been treated with off-white paint to resist aging. The most notable new addition in MVRDV's design is a large public staircase, clad in wood to distinguish it from the concrete and glass that characterise the rest of the design. This staircase carves its way through the building from the ground floor to the roof, at one point protruding from the façade on the fourth floor.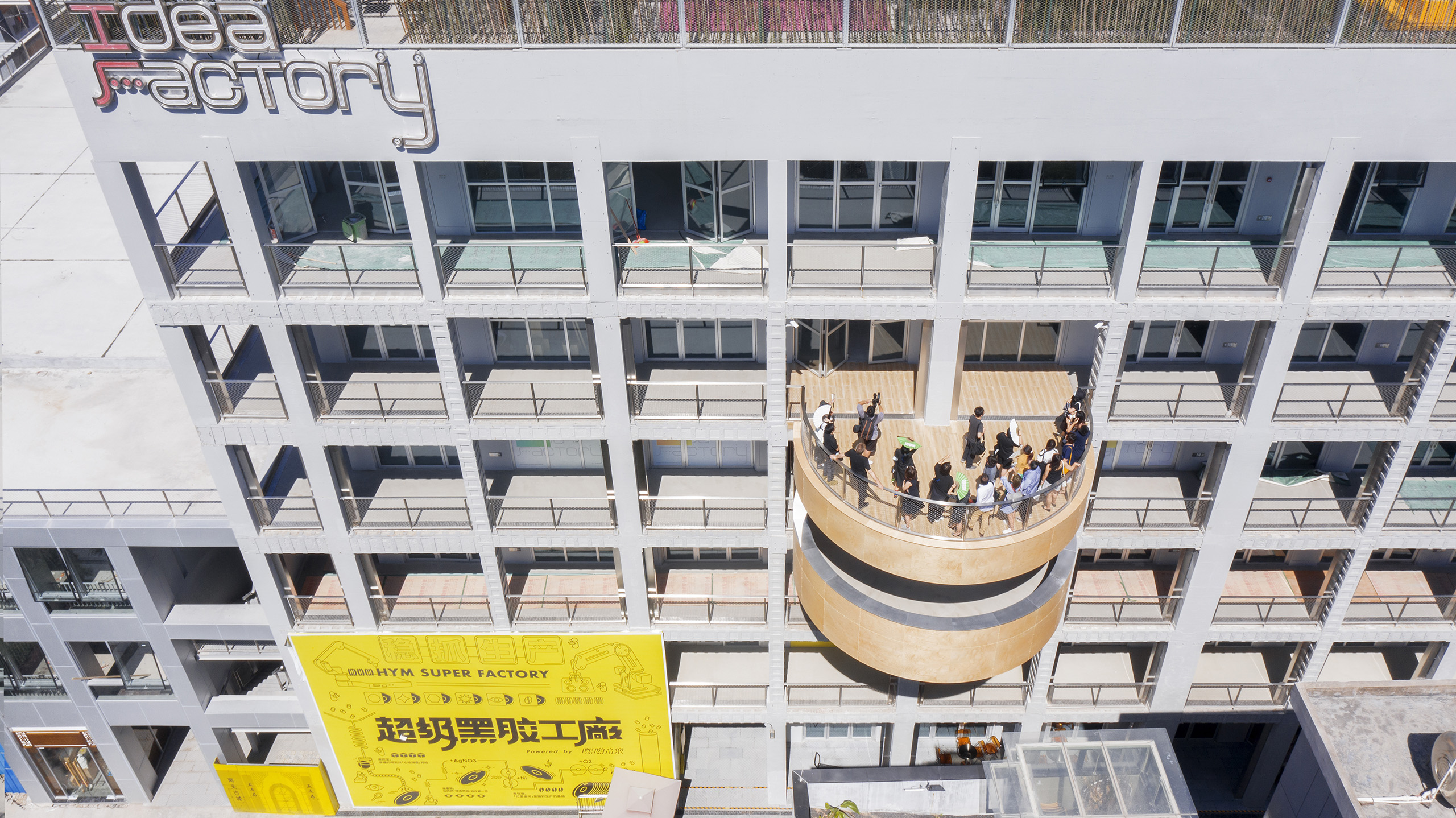 Upon exiting the staircase, visitors are greeted with a green bamboo landscape packed with amenities and activities. This is arranged to form a bamboo "maze" that divides the rooftop into different rooms, The Green Rooms, each containing a different activity, including a dance room, a dining room, a reading room, and many other themes for relaxation and gathering.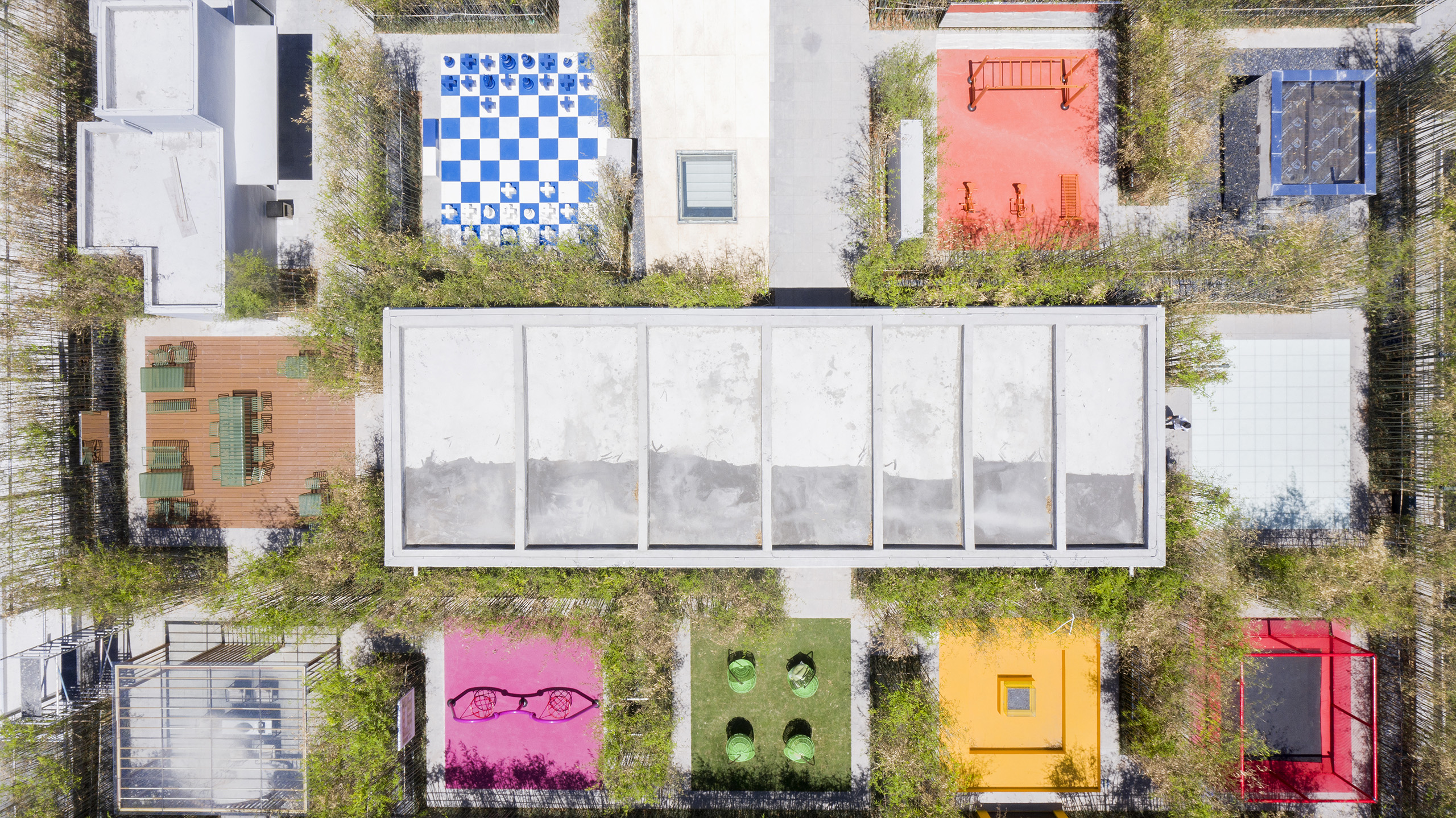 Images by Xia Zhi.