The municipality of Tilburg and MVRDV founding partner Winy Maas have presented the first ideas for the development of the Reitse Campus. Located in the neglected station area of this rapidly-growing city in the south of the Netherlands, the area is currently occupied by the Tilburg University and various office buildings. The ambition is to transform the station area into a Knowledge Quarter where students, residents, and other users can live, learn, and work in a pleasant environment, close to the city and the greenery that will connect the city and the railway zone.
The municipality drew up a vision for the future development of the area, inspired by input from inhabitants gathered through a number of workshops. By 2040, the area will be transformed into a green and livable area. Alongside new housing, greenery will be added and the area will be made more accessible to cyclists and pedestrians.
The municipality invited MVRDV to present a vision for the residential towers for "Plein 013" which would have the support of both property owners and end-users. Since the stakeholders are important in this process, on April 22nd MVRDV presented the sketches for the design of three towers that will form the numbers '013', the area code, which led to enthusiastic reactions from both the municipality and owners of the other buildings. The next step is a feasibility study.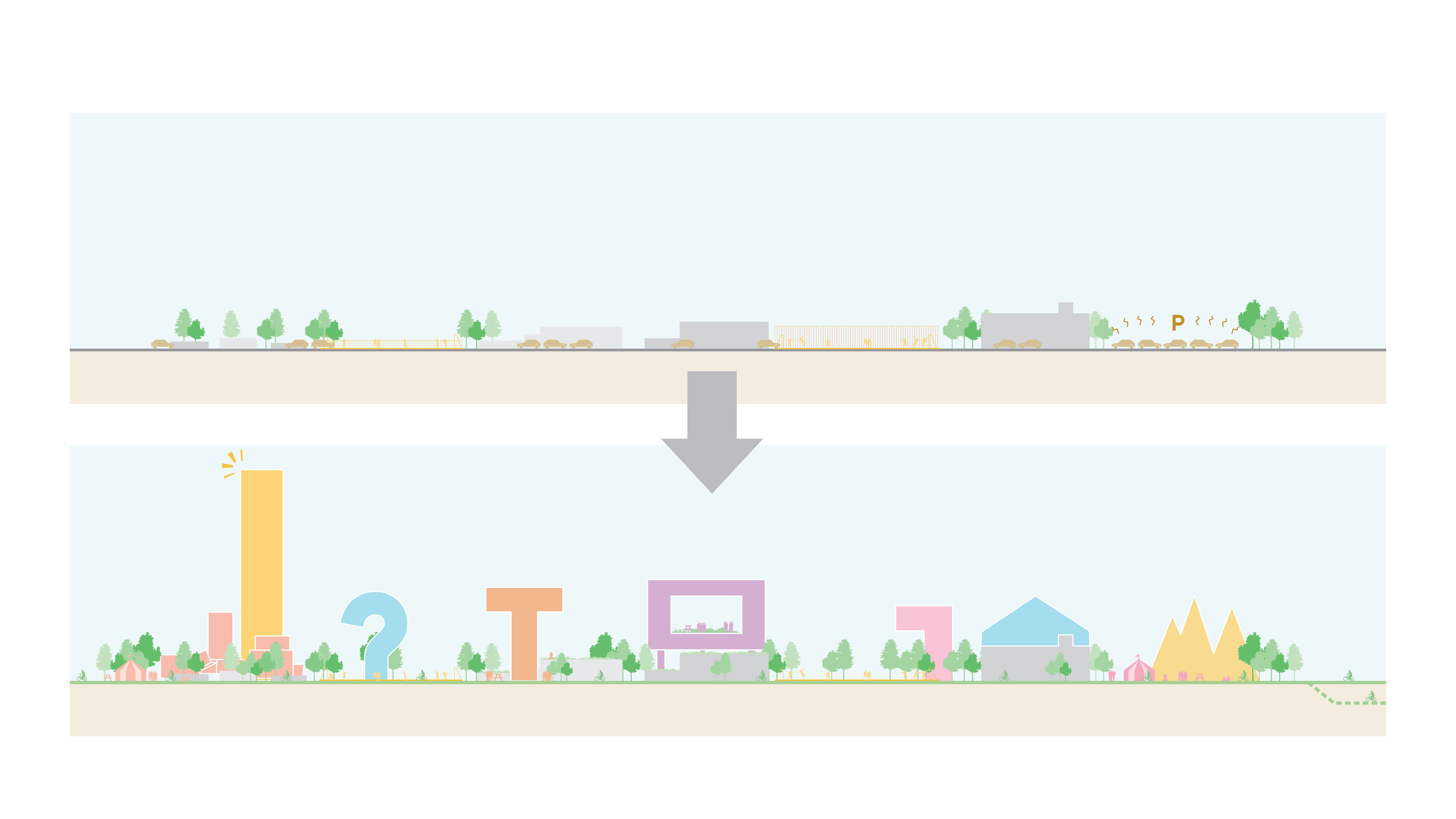 "We are enthusiastic about the first sketches for the Reitse Campus", says Tilburg Alderman Berend de Vries. "It fits in with the ambition to put Tilburg on the map."
Winy Maas adds: "Tilburg is developing at lightning speed, and our sketch for Plein 013 fits in with the urban ambitions of the city. The towers are distinctive and will give the area a distinctive character. I think that both students and residents will feel perfectly at home here, especially when the towers are combined with an improved, greener environment."